Looking to order a set of barndominium blueprints for your build? We can help.
Option 1 – Order Custom Barndominium Plans
Are you looking to order a custom set of barndominium plans? If you're able to draw out the floor plan you'd like, we can turn it into a full set of house plans for you.
The turnaround time is around 1-2 weeks, and it includes everything you need to take it to a builder to get quotes, get a loan, and get started on your build!
Fill out our form below and we'll respond ASAP.
Option 2 – Order a Barndominium Plan Based On An Existing Floor Plan
We have a floor plan section (BarndominiumLife.com/floor-plans) that contains hundreds of floor plans. We also have a floor plan program that is available to order and contains all of the floor plans in a single PDF.
Any of these floor plans can be turned into a full house plan at a cost of $1950. Any minor modifications we can include at no additional cost. Fill out our form below if you know which floor plan you'd like to use, and let us know about any modification requests.
Option 3 – Order an Off-The-Shelf Barndominium Plan
We have a large catalogue of off-the-shelf barndominium plans over at BarndominiumPlans.com. We recommend checking them out, and if you'd like to order you can add-to-cart and buy them from the website!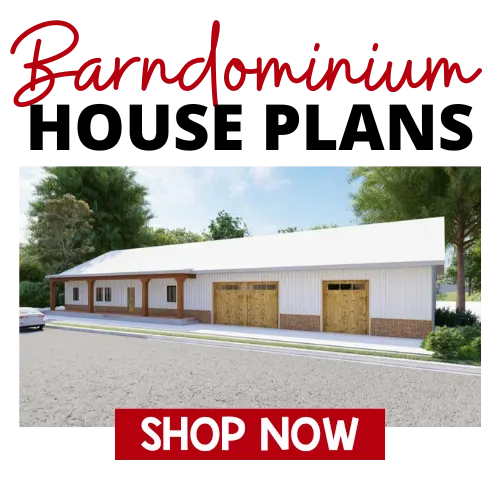 If there are any modification requests, contact us through the site (https://barndominiumplans.com/pages/contact)