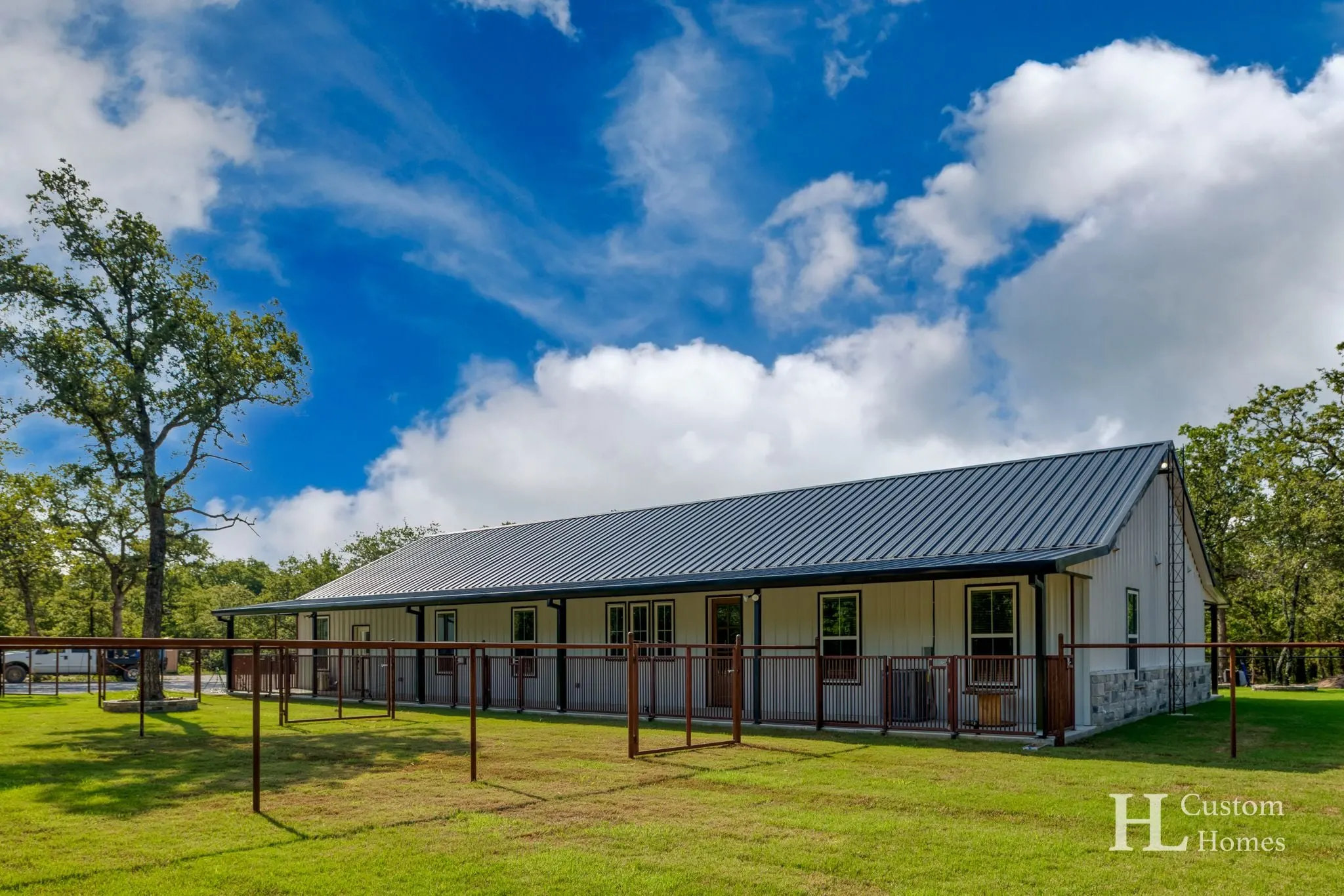 Want to build a barndominium for your family, but not sure where to start?
Over HALF of people who start planning a barndominium never even break ground on their build.
Keep reading to start your build ASAP and avoid costly mistakes.
Are you anxious about getting started building your barndominium?
I get it. Building a custom home is one of the toughest yet rewarding things you can do. Providing shelter for your family is priceless.
I was in your shoes not that long ago.
In 2016 I saw the Chip and Jo special where they built a barndominium. From that point on I was completely hooked.
Our Story
See, we had been living in the suburbs at the time.
It was fine.
Not great, but not terrible either. Just….meh. We had always wanted something a bit different than everyone else. We wanted more land for our activities. More space for toys like ATVs, dirt bikes, and maybe a boat down the line. And we knew we wanted out of the suburbs. Too many people, too much going on…
So We Decided We Had to Change. We Decided on Building a Barndominium.
The project to build a barndominium took us two years and a lot of struggle, heartache, and frustration. Don't get me wrong, the end result is fantastic. We love our barndo. My family is a million times happier now that we get to do the activities that bring us joy.
But it was a tough process, especially when getting started!
I've talked with a bunch of people who were first-time barndo builders and they all said something along these lines…"I wish I had someone who could've helped me during the build. Some sort of advisor or mentor."
That's Where I Come In
If you allow me, I'll be your teacher and leader as you build your barndominium, from start to finish. Don't "go it alone" and try to figure everything out by yourself.
I made every mistake in the book during my build. Rather than watching others make the same blunders, I've put everything I learned into this program.
This program is the result of my painstaking process to build a barndominium for my family. I've condensed seven years of experience into this program — for you.
I made mistakes that cost me months of my time and tens of thousands of dollars. Learn from my blunders!
Building a barndominium can be a complete money pit.
If you allow it, that is.
Here are some of the key lessons you'll learn in our program

• Many people think that barndominiums always are always the "farmhouse" style…I'll explain why that's dead wrong.

• Your climate matters. If you're not sure where you're building your barndominium, I'll help explain the pros and cons of building a barndo in different areas.

• How long it will take you to build your barndominium and tips for making living arrangements during your build.

• Tips for saving money on your barndominium build so you can invest in custom finishes, a nice garage, or whatever you really want.

• Getting insurance for your barndominium is almost completely the same as a regular home, except for this key difference. I explain this difference and how it could save you thousands of dollars.

• How to use the tax benefits of an "installment sale" to encourage a landowner to do seller financing on a piece of land. You could potentially get a $100K piece of land for as little as $5K or $10K down.

• How to avoid doing your own environmental site assessment and save thousands of dollars in cost.

• How to use software to design your completely custom floor plan yourself and skip the thousands in cost to hire a draftsman.

• An underrated tip for getting the best price on building materials in your area.

• Tips for making your barndominium appear to have taller ceilings than it actually does!

• Our advice for finding a one-of-a-kind front door or back door at a quarter of the cost of buying it from Lowe's or Home Depot.

• How to make sure you don't disturb the natural environment (like birds, animals, and trees) when you build your barndominium.

• With rising lumber prices, we explain how to turn the lot clearing process into a potential moneymaker during your build.

• What folks get wrong when they choose a dishwasher for their barndominium. Yes, the dishwasher matters too!

• Drinking water is something we all take for granted in our homes today. It's not that straightforward during a build! I'll explain how to work with your city or county to determine whether you need to dig a well or hook up to the city's water main.

• This ONE tip for what to make sure is included in your environmental test will save you thousands and help you become more self-sufficient on your land.

Also, we have TONS of listicle articles at the end of the book. Things that are sure to help you in your journey to build a barndominium.
• Top 10 Barndominium Kit Providers nationwide
• Top 10 Barndominium Builders
• Top 10 Things to Look for in a Piece of Land for Your Barndominium
• Top 10 State to Build a Barndominium (If you're looking to move, this will help!)
• Top 10 Barndominium Flooring Options
• Top 10 Types of People Who Should Build a Barndominium
• Top 10 Benefits of a Barndominium Over a Traditional House
• Top 10 Barndominium Addition Ideas
Don't walk in blind to your barndominium project.
Here are some of the ways we'll help you get ahead of things that can go wrong
• How you can customize your barndominium to have ANY type of floor plan. That can be a kitchen that's open to the living room, a gun safe room, or anything else you can think of.

• The #1 thing people get wrong when choosing their builder, and how you can avoid it.

• I'll help you determine how big and what dimensions your build should be, based on your needs.

• I'll help you determine the right siding to use. Pole frame vs wood is a constant debate, but I think there's no argument!

• How to accurately estimate the cost of your barndominium build. It's not an exact science, but getting a ballpark estimate can be so challenging! We make it a bit easier and provide a "barndominium cost calculator" to boot.

• Do you know the difference between a construction-only loan and a construction-to-permanent loan? We didn't either, but after this program you will.

• Info on a little known lending program that gets you a house for 0 money down and an unbeatable interest rate…

• Our advice for insuring "ACTS OF GOD" – something not commonly included in insurance policies in areas that tend to have a lot of natural disasters.

• I provide a new twist on the saying "Location, Location, Location" that ALL barndo owners need to be aware of.

• What you need to know about zoning laws, and how to look up the zoning for the land you're looking at no matter where you're located.

• There's major differences between qualifying for a traditional mortgage and qualifying for a loan for vacant land. We walk you through all of those differences.

• Learn what to ask potential builders in order to gauge their level of experience building barndominium structures or something similar.

• How to find previous customers of a builder and get the "Real Dirt" on the builder – not just the reviews that you see online.

• The EXACT type of plumbing that we suggest for barndominium owners around the country.

• Tips for avoiding this insulation mistake that could make your barndominium INCREDIBLY hot in the summer months

• One of the hardest parts of a build is figuring out what all the materials you need. We've got an entire section with an example materials list and guidance for each item on the list. Also, we explain the #1 material that people just never order enough of.

• What part of the lot clearing process you should do yourself, and what part you should NOT do yourself.

• Structural issues like rotting and sinking are extremely common in custom home builds. I explain how to prevent that from happening with your build.

• A useful tip that MAKES SURE your local building authorities can't shut down your build while you're in the middle of it.

• How to make sure you pass your rough-in inspection on the first try.

• Tips for maintaining your barndominium after your move-in day.
Our Program Will Help You During Your Journey!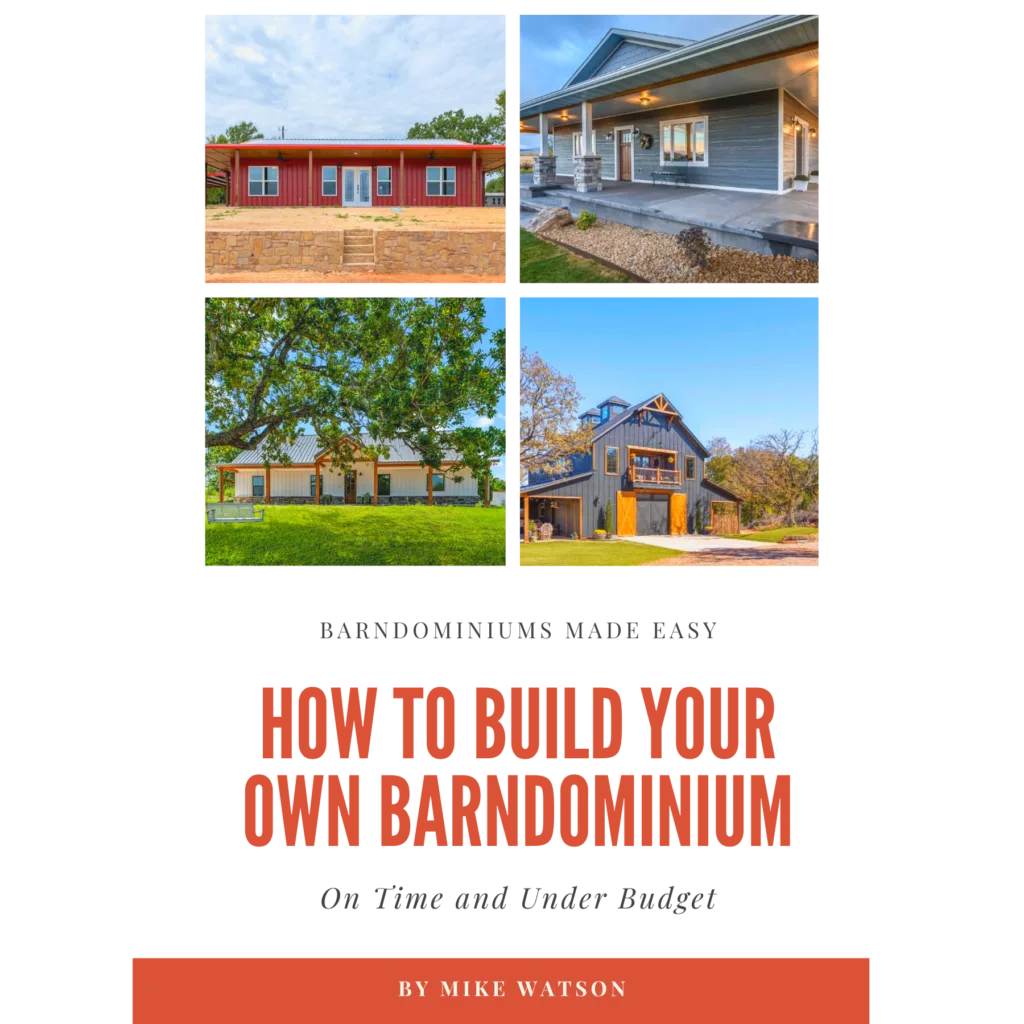 Our Program Includes:
How to gather ideas, plan, and execute your barndominium build from the concrete slab to interior finishings
How to find vacant land and how to prepare it for construction
Lists featuring helpful barndominium vendors, kit providers, builders, and more
Our Program Includes:
Over 40 barndominium house plans ranging from 2 bedroom to 6 bedroom designs – ALL READY TO ORDER
Many house plans have exciting features such as a shop, two master suites, gun safes, and more
These plans will give you inspiration for your barndominium build and can be taken to builders, lenders, your county, and more
Hear What Others Have to Say About the Barndominium Program!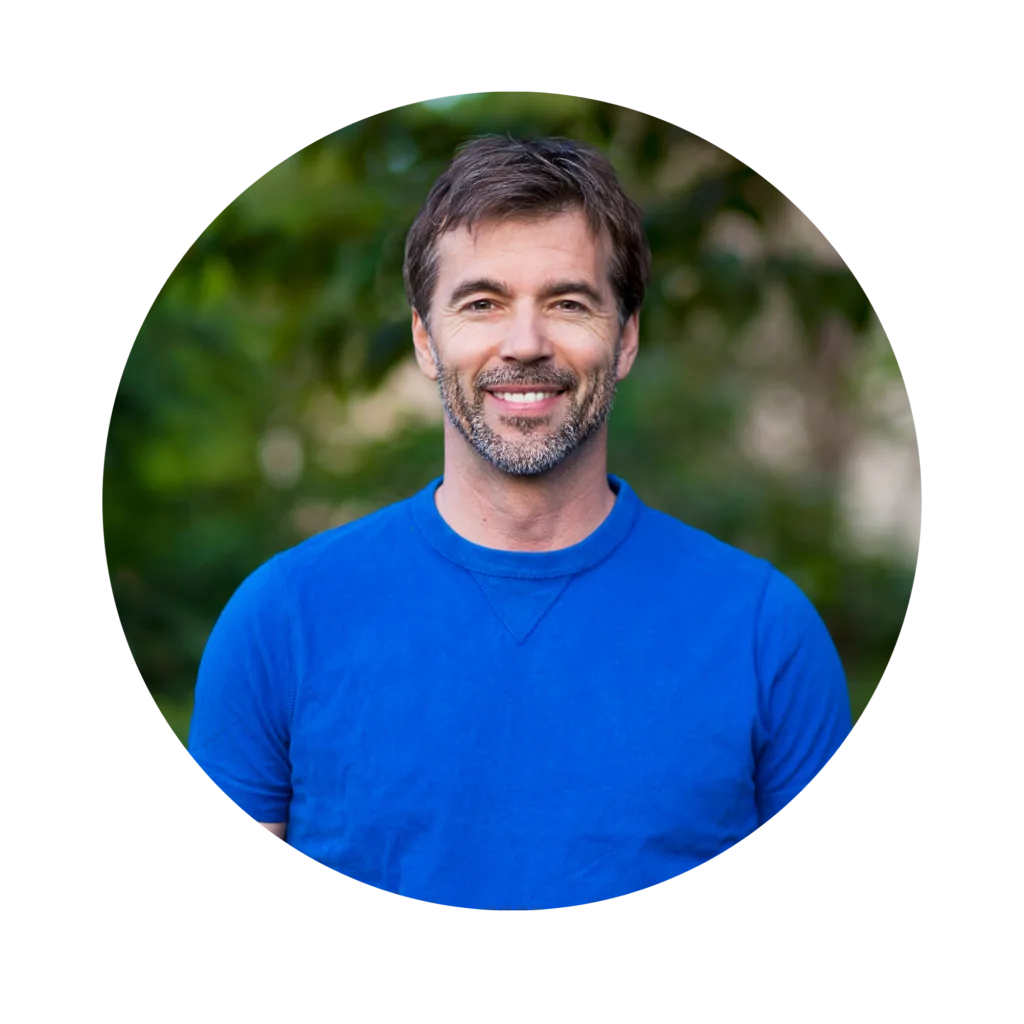 "My family wanted to build a barndominium. We spent months searching the internet trying to learn if it was something we could do. I stumbled across the Barndominium Program. I bought the bundle that included the house plans and the budget tracker. This program is the reason we are now in our barndominium home! Not only did it help us learn everything we needed to know, but it also helped us save money, avoiding costly mistakes! I highly recommend this program to anyone wanting to build a barndominium.
– Jeff, Oklahoma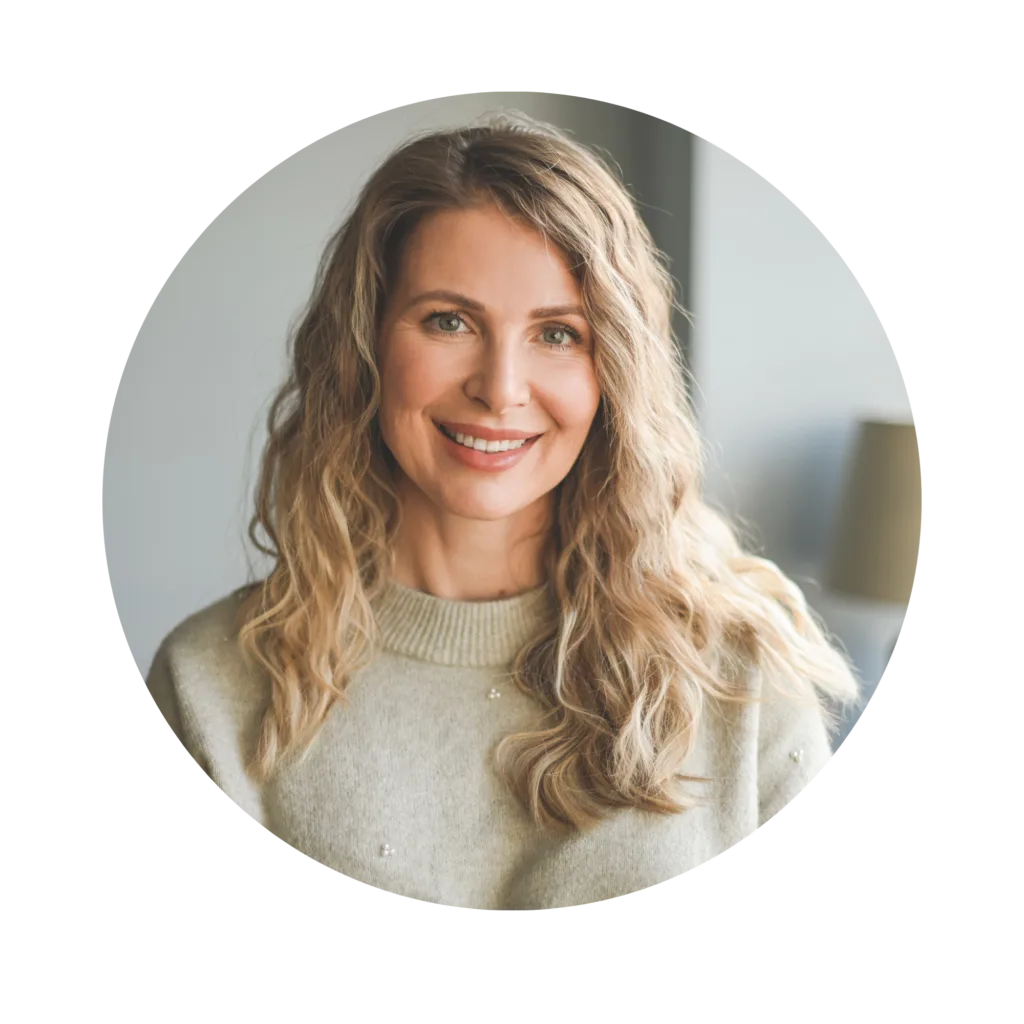 "The barndominium program finally allowed our dreams to become a reality. We have been dreaming of building for years, and after we bought the program, we broke ground on our soon-to-be new barndominium. This program helped us understand every step of the building process. It even helped us find the perfect house plan. This program is a game changer when it comes to getting started.
– Mary, Texas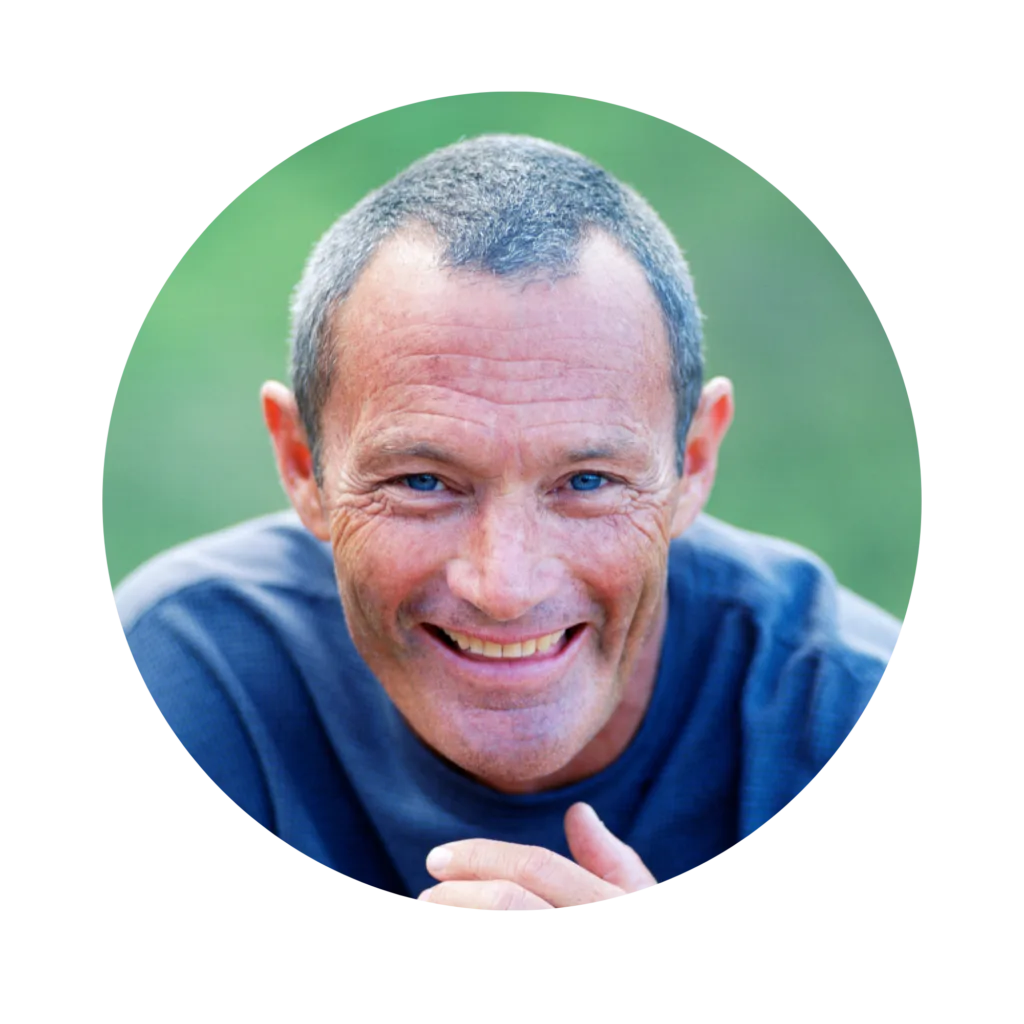 "The barndominium program is a no brainer! This program helped give us the confidence we needed to break ground! We have now been living in our new barndo for 6 months thanks to the Barndominium Program."
– Mark, Tennesse
Why Barndominium Life?
You Can Trust Us
Editorial teams and journalists from outlets such as the Houston Chronicle, Mississippi Business Journal, Family Handyman, San Antonio Express News, and more have turned to Barndominium Life for information and guidance on barndominiums. We've earned their trust, and we want to earn yours too.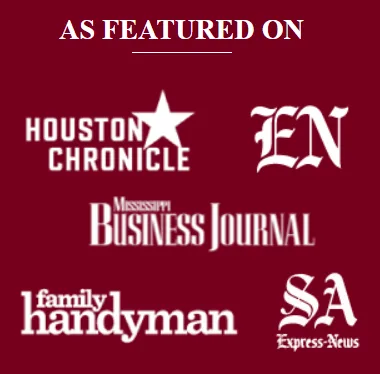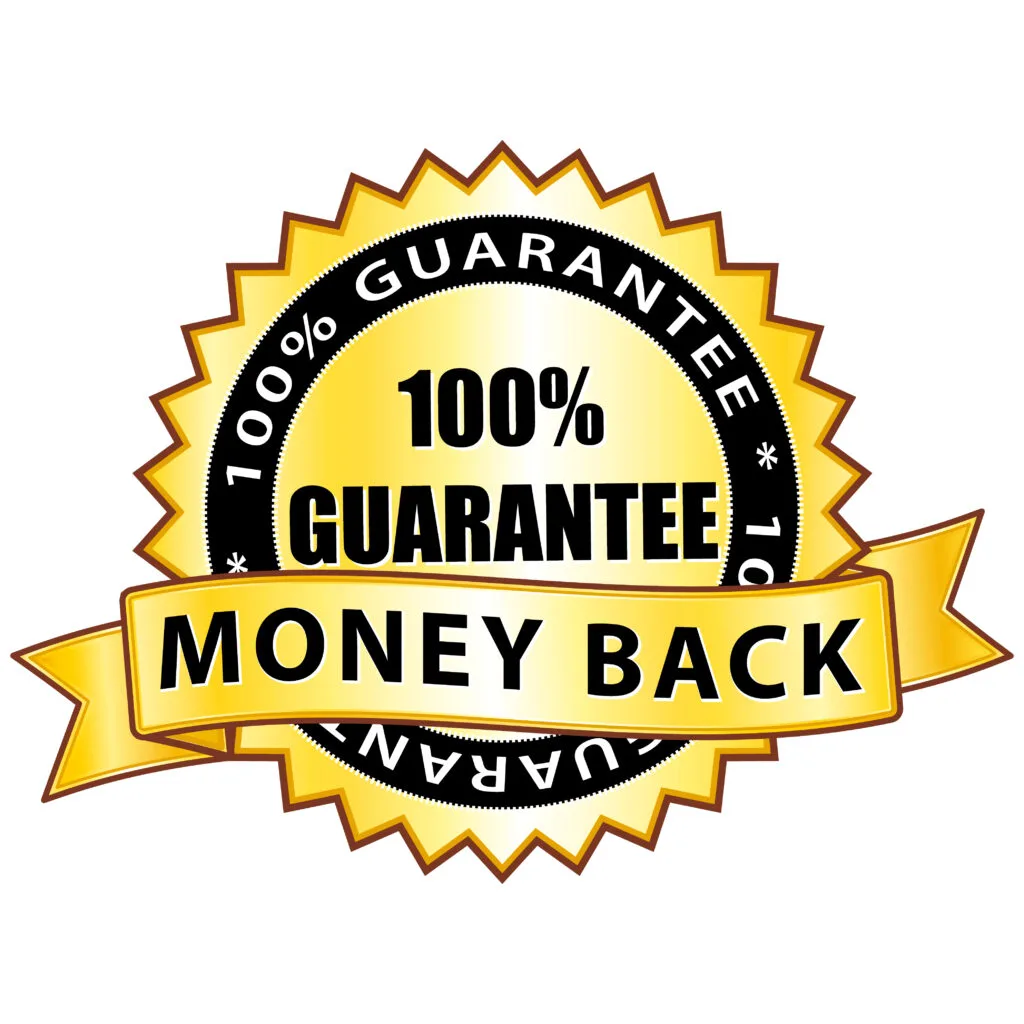 Money Back Guarantee
If you're still not sure, here's something to think over.
If you haven't gotten value after going through our program in full and starting on your barndominium build, we'll refund you within 45 days of your purchase. No fuss, no problems. How does that sound?
Our Program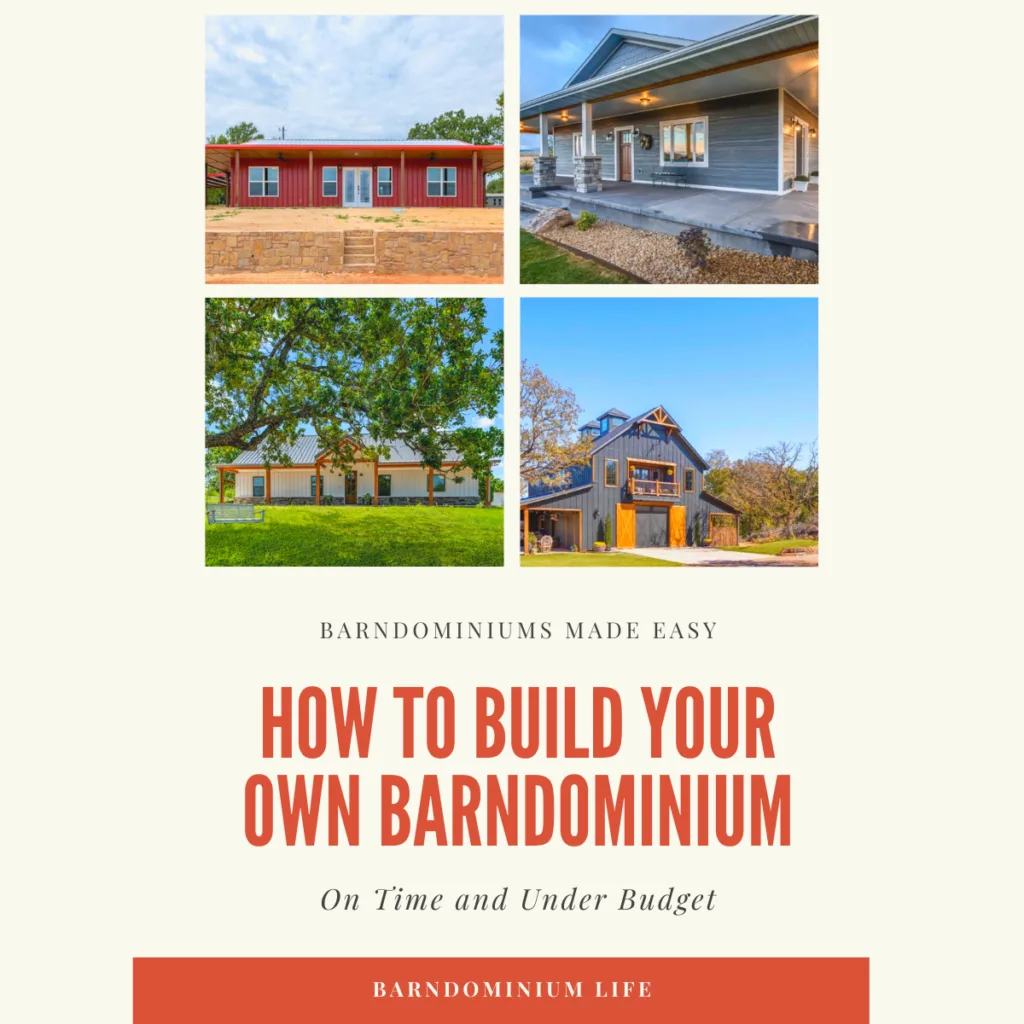 The Program
The information you need to build your dream barndominium!
$38
The House Plans
Over 40+ barndominium house plans to inspire your build and once you find one you love, they're all available to order!
$38
Frequently Asked Questions
Barndominium Life Address: 1401 Lavaca St PMB 40627 Austin, TX 78701
Email: [email protected]
Hours: Monday-Friday 9:00 AM – 5:00 PM
Company Name: Barndominium Life
Barndominium Life Terms and Conditions
Barndominium Life Privacy Policy
All items are delivered as a digital download in PDF format
All returns accepted within 45 days of your order after completing the course.