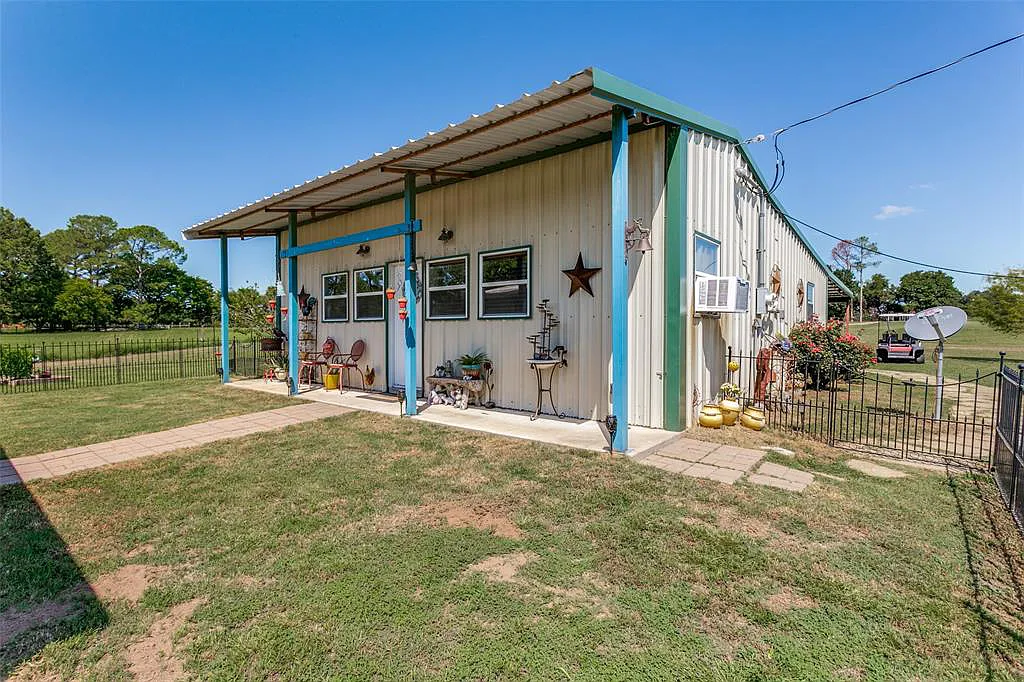 THIS BARNDO HAS BEEN SOLD
$349,500
360 Sq Ft
1 Bedroom, 1 Bathroom
https://www.zillow.com/homedetails/8776-County-Road-303-Grandview-TX-76050/119191001_zpid/?
About this Home
Tiny Home Barndominum living at its best! Enjoy your own little compound on over 3.5 acres in beautiful Grandview. Oversized three-car garage with RV hookup plus a three-car carport. Main living area has tall ceilings, a loft large enough for a king-size bed, and massive amounts of country charm.
Additional 320 sqft living area just steps away is fully insulated and has a large covered patio where you can sit outside and enjoy your beautiful land. 9×15 SheShed or Mancave nearby with an additional 10×10 storage building as well. The property also offers a large stone firepit and even a greenhouse.
Enjoy the ultimate tiny home life or build your dream home, there is plenty of room for both! Please note that the house next door located at 8800 CR 303 is currently in probate and sits on 4.37 acres. Purchase them both for almost 8 acres total. The possibilities are endless!
Photos of 8776 County Road 303
Gail currently spends her free time geeking out about what's new and trending in the world of barndominiums.
She is the former executive editor of BarndominiumLife.com and loves working with the team and members of the barndominium community. She now contributes to the blog on occasion, but only when she feels like it!