If you need more space for your work or a hobby, building a shouse may make financial sense. Shouses are typically cheaper to build compared to standard residential homes and provide more space. A shouse is basically a house connected to a workshop.
The houses are often built with post-frame construction with steel posts, metal siding, and metal roofs. However, they also come in a wide range of designs, styles, and sizes to suit different budgets.
In this article, we will answer the burning question- how much does a shouse cost? Use the following guide to estimate the potential cost of your dream shouse.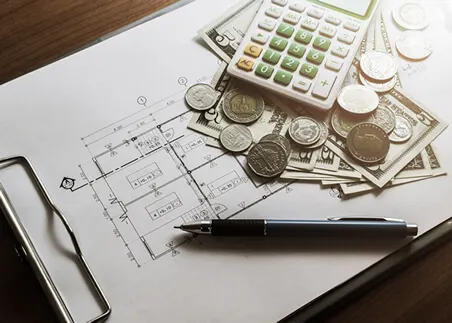 Get a FREE 18 Month Barndominium Planner
There are 39+ steps that must be taken before groundbreaking. Learn them all in this FREE checklist, available for immediate download.
What Is the Average Cost of New Shouse Construction?
Shouses are relatively uncommon compared to other types of real estate properties. Due to the rarity of shouses, estimating the cost of building a new one is not easy. However, shouses share many features with barndominiums and other metal buildings.
The average cost of constructing a metal building is $10 to $25 per square foot. This estimate is for a bare metal building with no furnishings. Barndominiums cost about $40 per square foot for a home with basic furnishings, which should be comparable to the cost of building a shouse.
You can add another $40 to $100 per square foot for finished interior areas, such as the kitchen and bathroom. This brings the price to $80 to $140 per square foot. However, a portion of the shouse will likely include a workshop.
The workshop portion of the shouse may not include the same furnishings needed for other areas, such as ductwork for heating and cooling and expensive flooring or counters. While the living quarters may cost $80 to $140 per square foot, the workshop area may cost closer to $25 to $40 per square foot.
For example, you plan on building a shouse with 1000 square feet of living space and 1000 square feet of workspace. Constructing the shouse may cost about $180,000. The living quarters may cost up to $140,000 (1,000 times $140) while the workshop may cost up to $40,000 (1,000 times $40).
The average cost to build a typical single-family home is between $100 and $200 per square foot, with a median price of $155 per square foot. A 2,000 square foot single-family home averages about $310,000 to construct.
Breaking Down the Cost of Building a New Shouse
The square footage of your shouse is the biggest factor that influences the cost of construction. A bigger house costs more to build.
How Much Does a Shouse Cost? There are many other factors to consider, including:
Building permits
Site preparation
Materials
Labor
Special features
Location
Along with the cost of construction, you may need to include the cost of buying land. Unless you already own land, you will need to find a suitable plot to build your new shouse.
Shouses are typically constructed in rural areas. Urban residential areas are more likely to have building restrictions that keep you from building a shouse. In some regions, shouses can only be built in areas that are zoned for both residential and commercial use, such as farmland.
You may also need to pay for house plans. The house plans that you use may depend on whether you work with a contractor. Contractors and building companies can provide access to blueprints and may include the cost of the plans in their quotes.
You can also buy blueprints online or hire an architect to design the shouse of your dreams. Some online blueprints cost just a few hundred dollars. Working with an architect or buying premade blueprints from an architect may cost you between $2000 and $8000.
Building Permits
You need to obtain a building permit for most types of construction, including building a shouse. Building permits are offered through your local government and have an average cost of $423 to $2264.
In some areas, the cost of the building permit depends on the appraised value of the property. You may need to apply for a building permit after selecting blueprints and contractors and having your plans appraised.
Instead of using the appraised value of the project, some jurisdictions use the square footage of the property to set the cost of the building permit.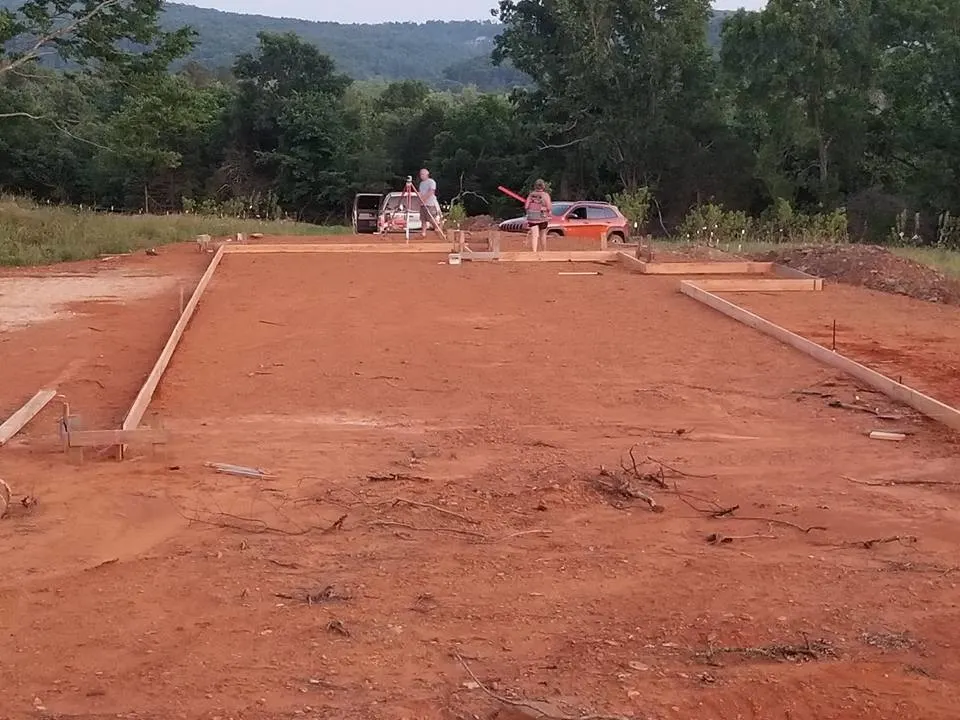 Site Preparation
Before you can pour the foundation and start building the frame for your shouse, you need to prepare the site. Site preparation typically starts with a land survey.
The survey provides an assessment of the site to determine how much work is needed to clear the land and grade the soil. For example, you may need to clear rocks and vegetation or level an area of the land to support a slab foundation. Site preparation may also involve connecting the site to local utilities, such as water and electricity.
The average cost of site preparation and clearing is $3 to $6 per square foot for land with a low slope and minimal vegetation. If the land is uneven or has lots of vegetation, you may pay up to $15 per square foot. Removing trees costs an average of $650 per tree or $1000 per acre for a lightly wooded area.
How to Build Your Own Barndominium & 200+ Floor Plans
Get started today with our program "Barndominiums Made Easy: How to Build Your Own Barndominium" and get 200+ barndominium floor plans included!
Materials
Materials often account for about 50% of the total cost of new home construction. The most expensive materials are the items used for finishing the interior, such as drywall, light fixtures, electrical work, and plumbing.
The main categories of materials include:
Foundation
Frame
Siding
Roofing
Electrical
Plumbing
Drywall
Fixtures
Shouses are typically built on slab foundations. A slab foundation is a slab of poured concrete and the cheapest type of foundation, costing about $4 per square foot. Shouses can be built on basement foundations. However, the workshop portion of the home may need to rest above a slab. If you plan on storing heavy equipment in the workshop, you may not be able to build underneath it.
A full basement foundation may cost up to $30 per square foot. Another option is a partial basement, which should cost somewhere between a slab foundation and a full basement. A partial basement foundation can include a slab of concrete under the workshop and a full basement or crawl space under the living quarters.
The frame of the shouse may cost between $16 and $20 per square foot when using a steel frame. A shouse can also be built using wood framing, which costs $7 to $16 per square foot. However, steel provides enhanced stability and may be necessary for some workshops.
The posts for a metal building are spaced up to 12 feet apart, making it easier to accommodate garage doors. Wood frames include studs spaced up to 24 inches apart.
While a metal frame is more expensive compared to a wood frame, you should save on the siding and roofing. Metal roofs and siding cost between $1 and $2 per square foot for materials and up to $14 per square foot with installation.
The cost of installing a frame typically includes the overall frame of the shouse, along with trusses, subfloor installation, sheathing, windows, and doors. The foundation, frame, outer walls, siding, and roof are typically completed before you start work on the interior. Licensed professionals may be brought in at this time to complete the major mechanical and electrical systems, including the water heater, furnace, and AC system.
At this point, you have a bare home with an unfinished interior. To find out the answer to the question 'how much does a shouse cost?', the base cost should be about $40 per square foot, depending on the type of foundation and frame. The most expensive portion involves finishing the interior, which may cost another $40 to $100 per square foot. You need to run electrical wire through the walls, add insulation, hang drywall, lay flooring, and complete the kitchen and bathroom.
Finishing the interior is also where you can save the most money. For example, instead of purchasing the finest counters and fixtures, you choose economy-grade products and upgrade later. You may also choose to complete some of the interior projects on your own. If you have experience hanging drywall or installing flooring, you may cut the cost of labor for finishing the interior.
Labor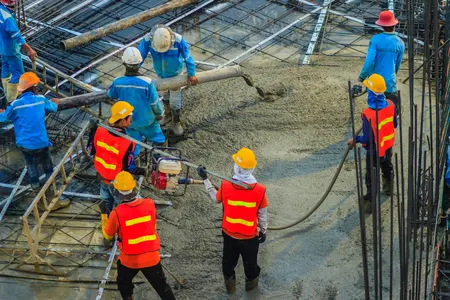 Labor accounts for close to 40% of the total cost of building a shouse. You may need to pay a contractor and a variety of subcontractors, including:
Plumbers
Electricians
Roofers
Concrete pourers
Framers
Building the shouse yourself saves money compared to hiring a contractor. Yet, DIY projects also create extra challenges. You are unlikely to possess the necessary licenses and insurance to carry out every area of construction, such as installing the electrical system and plumbing.
When you build the property yourself, you act as the owner-contractor. You become responsible for all the tasks typically completed by a contractor, such as arranging visits from building inspectors and hiring and managing subcontractors.
Some home builders choose to use a hybrid approach. For example, you may complete certain areas of construction on your own and hire subcontractors for other areas. Preparing the site may save you $3 to $15 per square foot, depending on the slope of the land and the amount of vegetation. You could also complete the drywalling and interior finishes to cut costs.
Keep in mind that some lenders may not permit you to act as an owner-contractor. For example, FHA loans and some conventional loans require you to hire a licensed contractor or building company.
Special Features
The previous estimates are for a basic house with standard amenities and standard blanket insulation. Adding any of the following special features increases the cost of construction:
Heated flooring
Increased insulation
Swimming pool
Landscaping
Decks and porches
Custom kitchen and bath counters or cabinets
Heating flooring and increased insulation improve the energy efficiency of your shouse but also increase the cost of construction. You may spend about $6 to $20 per square foot for heating floors and $2 per square foot for spray foam or blown-in insulation.
The average cost of an inground swimming pool is $35,000. A hot tub costs between $6000 and $15,000. You may also want to pay for landscaping, decks, or porches to complete the exterior of your property. Depending on the size of a deck, you may spend between $7000 and $24,000 on decking.
Custom kitchen and bath counters or cabinets will increase the cost of finishing the interior. Custom counters cost $40 to $100 per square foot while custom cabinets cost between $500 and $1200 per linear foot.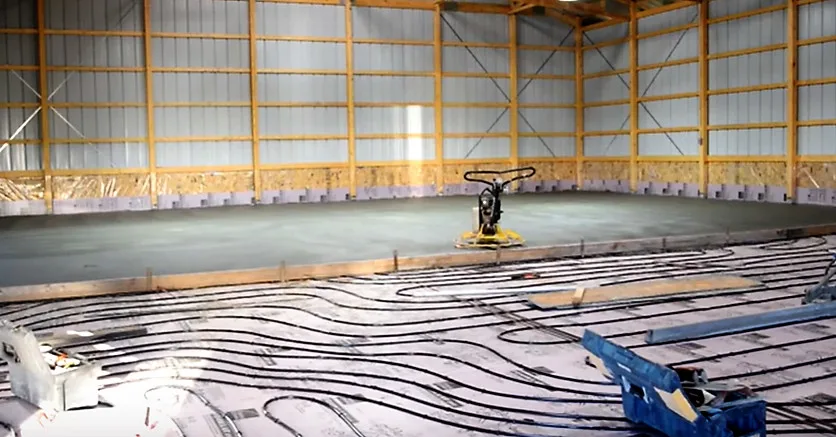 Location
If you wonder- how much does a shouse cost? The location that you choose for your new shouse influences the cost of construction. The cost of materials and labor varies from one region to the next. For example, some states have higher minimum wages, which increases the cost of labor. Some states also have better access to materials, which may reduce the cost of materials.
Hawaii is the most expensive state to build a new home, with an average labor rate of $27.01 per hour. California, Washington, Massachusetts, Alaska, New York, Illinois, New Jersey, and Connecticut are also among the most expensive places to build. Each of these states has an average labor cost of more than $20 per hour.
The American Southeast and parts of the Midwest are the cheapest areas to build. Oklahoma, Mississippi, Nebraska, Arkansas, and Michigan are the five cheapest states for new home construction.
You may also find cheaper or higher prices in different parts of a state.
The prices tend to increase the further you get from heavily populated areas. The most remote destinations tend to cost more, as it takes longer for laborers to reach the site.
Summary: How Much Does a Shouse Cost?
In the end, how much does a shouse cost? The cost of building a shouse depends on a wide range of details, including the location, materials, and labor. However, the biggest factor is the size of the shouse. A bigger shouse costs more to build. Yet, it is still likely to cost less compared to building a typical single-family home. With an average cost of about $80 to $140 per square foot for a fully furnished shouse, you are likely to save money.
If you want the best value, you should ensure that you work with an experienced builder. A reputable building company or contractor will offer reasonable prices and negotiate with subcontractors to help keep costs to a minimum without skipping any details.
Like this Post? Sign up for our email list!
Be the first to see new posts about the best barndominiums, construction guides, floor plans, and more! Enter your information below to become a BarndominiumLife VIP.
Gail currently spends her free time geeking out about what's new and trending in the world of barndominiums.
She is the former executive editor of BarndominiumLife.com and loves working with the team and members of the barndominium community. She now contributes to the blog on occasion, but only when she feels like it!