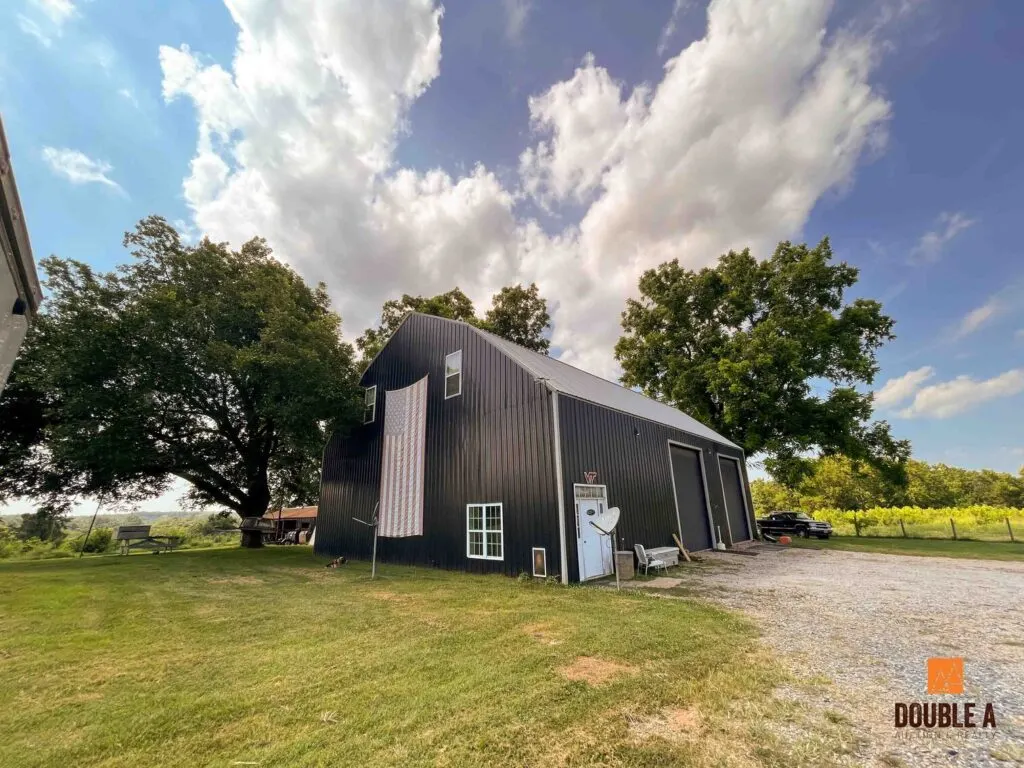 This property is to be sold at auction on September 21, 2023
$475,000
1,200 Sq Ft
1 Bedroom, 1.5 Bathroom
https://bid.auctionsvirginia.com/ui/auctions/104976/12769392
About this Home
The structure is over 2,800 square feet with two large roll-up doors and finished office space on the lower level. The bays are tall enough to work on dump truck bodies, and there is space above the office area for mezzanine storage. There is a one-bedroom two-bath living space in the top level that is VERY cozy and has a vintage cabin-in-the-woods feel with an amazing view of the lake.
The site is approximately 57.5 acres of the 60-acre parent parcel that will be separated depending on the outcome of the auction. The site has extensive frontage along Hungarytown Road with gentle rolling topography and frontage along a private 24-acre lake. The majority of the site is in five-year planted pines.
Photos of 2376 Hungarytown Rd
Gail currently spends her free time geeking out about what's new and trending in the world of barndominiums.
She is the former executive editor of BarndominiumLife.com and loves working with the team and members of the barndominium community. She now contributes to the blog on occasion, but only when she feels like it!