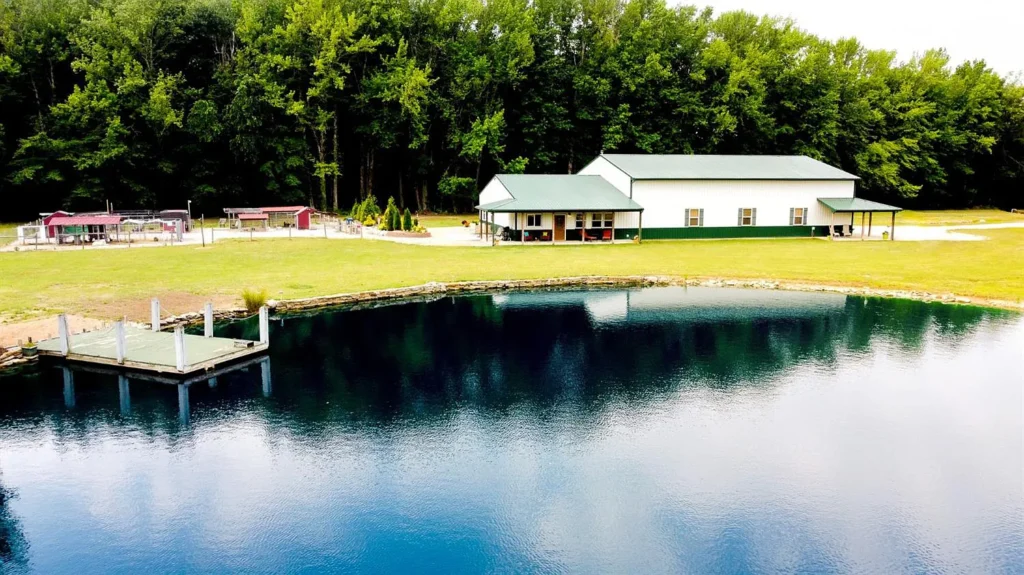 $600,000
1,600 Sq Ft
2 Bedrooms, 3 Bathrooms
https://www.zillow.com/homedetails/2671-State-Route-232-New-Richmond-OH-45106/51281151_zpid/?
About this Home
Rare barndominium on over 8 gorgeous acres! Built in 2021, 1600SF of living space, 2Bd 3F Baths, Garage is 3400SF fully insulated & heated w/ 2 50 amp hookups indoor & outdoor, 16Ft ceilings, 2 14Ft Garage doors, and has a full separate kitchen! 1 Acre maintained and fully stocked pond & gazebo w/electric! Separate 36 x 32 steel barn on property w/ its own driveway entrance, 220 amp electric & loft! Own your own outdoor paradise!
Photos of 2671 State Route 232
Gail currently spends her free time geeking out about what's new and trending in the world of barndominiums.
She is the former executive editor of BarndominiumLife.com and loves working with the team and members of the barndominium community. She now contributes to the blog on occasion, but only when she feels like it!