$750,000
5,600 Sq Ft
3 Bedrooms, 3 Bathrooms
https://www.staceymeece.com/listing/mlsid/173/propertyid/20251380/
About this Home
Amazingly transformed country property! These owners listened to feedback from a previous listing, and turned this stunning barndominium into a true 3 bed, 3 bath home, with an upstairs game room and office area, on 2.25 unrestricted acres. Hand-stained epoxy floors greet you as you enter the home into the great room.
The entire property is an entertainer's dream, with over 2000 square feet of covered porches, and the kitchen-dining area containing a combined 800 square feet. Placed in front of a magnificent grove of Oak trees is the cutest 1 bed 1 bath, 336 square foot guest cabin with living, dining, and kitchen areas. The owners spared no expense in constructing this home, and no square footage is wasted.
The entire home has 6 inches of closed and open cell spray foam insulation, resulting in an R factor that is immeasurable. Extra features include a TT-engineered storm shelter, 2 – 5 ton heat pumps, chicken coop, 2 small barns, well house, above ground pool, etc.
Photos of 3800 Tin Top Hwy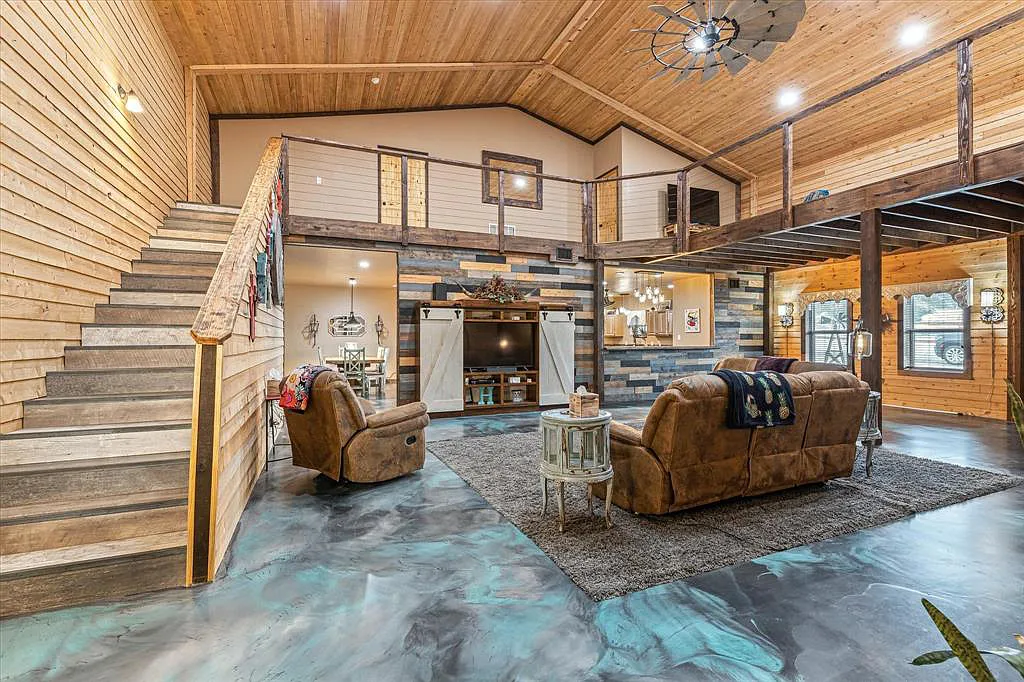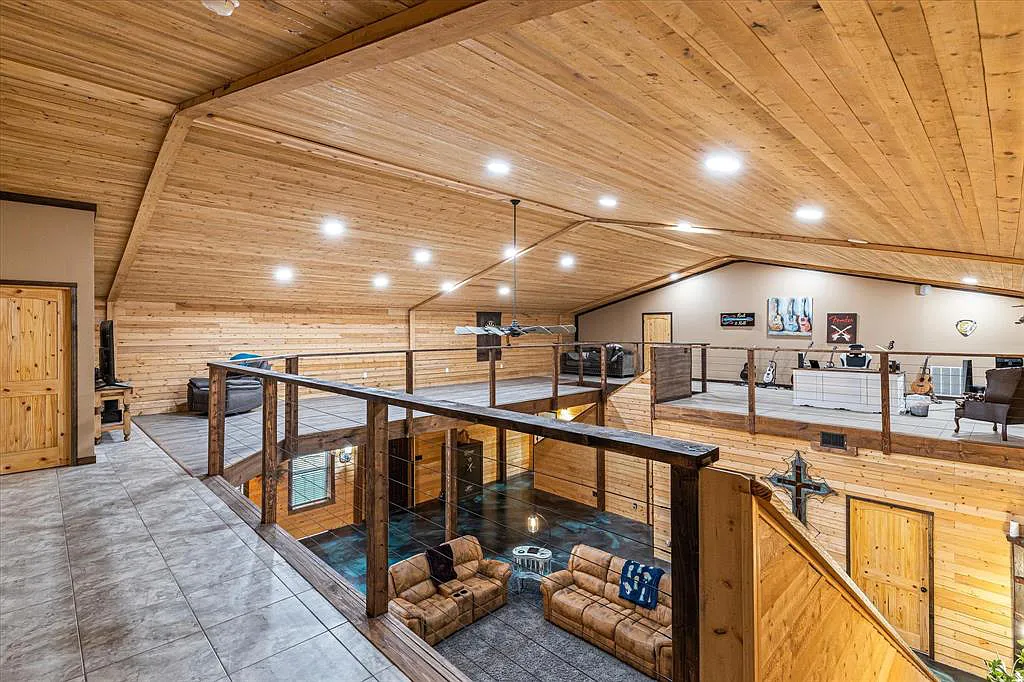 Gail currently spends her free time geeking out about what's new and trending in the world of barndominiums.
She is the former executive editor of BarndominiumLife.com and loves working with the team and members of the barndominium community. She now contributes to the blog on occasion, but only when she feels like it!