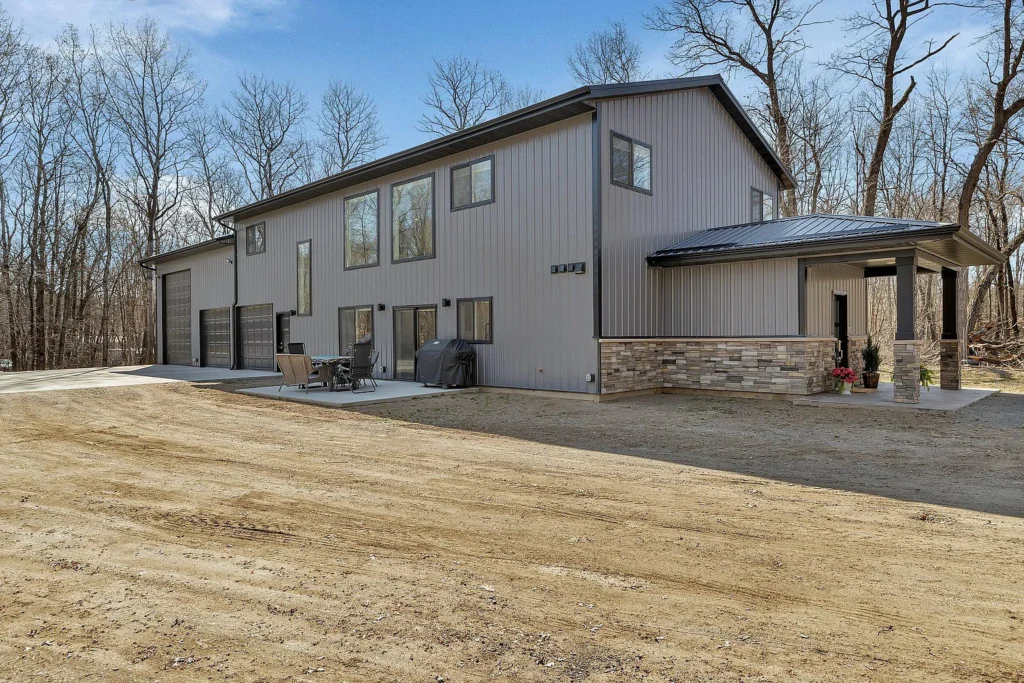 $699,000
2777 Sq Ft,
4 Bedrooms, 3 Bathrooms
Parcel Properties Link: https://homeasap.com/jilljohnson3/featured/VBG7SgCe6aE1
About this Home
Barndominium life! This beautiful custom-built home is situated on 10 acres amongst the trees. One could say modern in design yet graced with rustic charm. Spacious, open airy floor plan gives way to the amazing soaring ceilings, lofted family room, multiple-purpose flex room(s), statement lighting, primary main floor bed, and bath will rise to meet you at the end of the day. Set your showing today to be the first to see this beautiful property or enter the open house!
Photos of 13818 County Road 75 NW
Gail currently spends her free time geeking out about what's new and trending in the world of barndominiums.
She is the former executive editor of BarndominiumLife.com and loves working with the team and members of the barndominium community. She now contributes to the blog on occasion, but only when she feels like it!