Once you have decided that a pole barn home is the best option for your home-building dreams, it's time to design it. This is one of the most exciting aspects of a pole barn build and is your chance to personalize it. However, if you are going to come up with effective and professional plans, you need good software. Knowing about the best pole barn design software can help you make the right choice for your plans.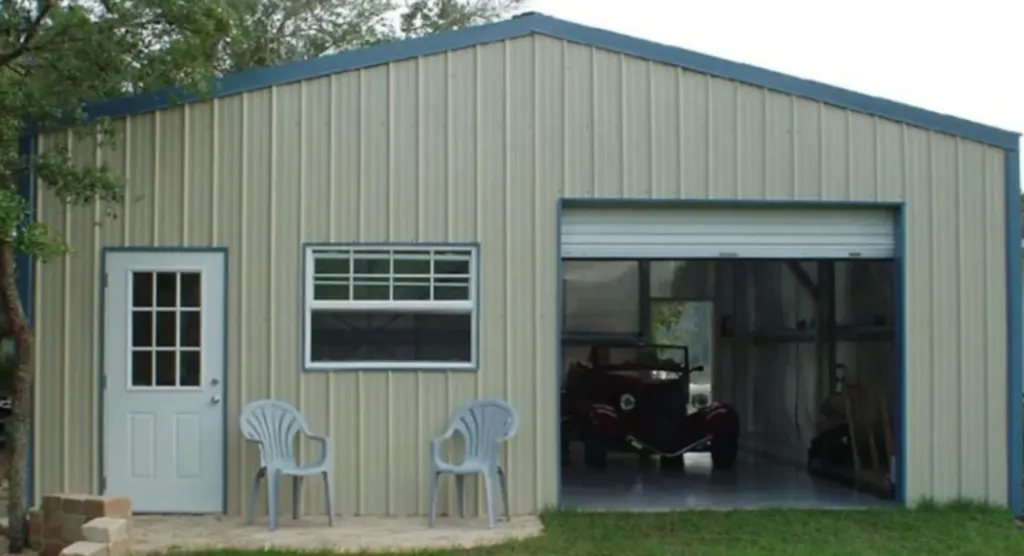 In this guide, we have laid out everything you need to know about pole barn design software. This includes the best options for people who might not have experience with these things and more advanced users. Choosing the right pole barn design software will give you a big advantage during the build. Knowing how to make changes and use the right program will ensure that your plans are top-notch.
How to Build Your Own Barndominium & 200+ Floor Plans
Get started today with our program "Barndominiums Made Easy: How to Build Your Own Barndominium" and get 200+ barndominium floor plans included!
What is Pole Barn Design Software?
Before you can begin working on your pole barn home, you will have to put together a floor plan and blueprint. This is especially true if you are not using a pole barn home kit. If you are designing your pole barn from scratch, you want to have the best possible plans to start from. The right pole barn design software will do this.
Pole barn design software will allow you to move things like framing and joists around for the best design. A good program can adjust things like width, length, roof type, and extension options. These programs range in ease of use from simple drag-and-drop to serious professional tools. Knowing which pole barn design software is out there can help you choose the right one for your barndominium building project.
Planner 5D is the perfect lightweight choice when it comes to planning software for designing your pole barn. It is easy to use and user friendly. In a matter of minutes you can design full 3D floor plans that you can print. Planner 5D has features like the ability to design in 2D to create simple plans that you can easily transform into 3D to bring them all to life. You can even add details like furniture to ensure you design your home perfectly for your lifestyle. This works on a laptop, desktop, iPhone, Android, or tablet. There are so many more amazing features you will want to check out.
FBi Buildings Design Tool
One of the wonderful things about modern technology is the fact that software is easy to run online. This pole barn design software by FBi Buildings is a great example of how powerful these online tools can be. They offer a free design program that has all of their different specifications built-in. This makes it easy for you to put your design together and create the barndominium you have been dreaming of.
FBi Buildings' online design tool is incredibly easy to use and has various parameters that their kits come with. The nice thing about using this program is that you can design your home and get a free quote from it. This way, you can simply put your layout together by adding division walls, windows, and more. Then, when you are done, you can have that kit delivered to your build site exactly how you envisioned it.
CAD Pro
When choosing a pole barn design software, it is important to know your skill level. If you are someone who knows your way around high-end programs, CAD Pro could be right for you. This program is one used by professional architects and designers all over the world. If you are looking for the most options and the most flexible parameters, CAD Pro is the way to go.
CAD Pro is meant to be used by people who are designing homes from scratch. You can use this powerful and versatile tools to create your steel framing and floor layout. Because of how versatile it is, it is not available in an online format. You won't be able to use it in a mobile format, and it is only meant to be used on a desktop computer.
Home Designer
If you are interested in a powerful, desktop pole barn design software, CAD Pro is not your only option. Home Designer is another standalone program that is meant to be used on a consumer level. It is much easier to use and has built-in 3D renderings of things like dividing walls and furnishings. This means that you can drag and drop your design until you are satisfied with the result.
One of the things that set Home Designer apart is the different levels of complexity. The Pro, Architectural, and Suite versions of the program are meant for different aspects of design. Depending on what you need out of a pole barn design software, one of them will be best for you. Knowing what your limitations and needs are will help you make the right choice.
MD Barn Master Online Barn Visualizer
Not all pole barn design software has to be complicated or meant for professionals. MD Barn Master is a pole barn kit manufacturing company and they offer fairly comprehensive software. Their program allows you to add things like scenery, stalls, roofing, siding, and much more. It is simple to use and easy to navigate, so you don't have to worry about a learning curve.
The advantage of using MD Barn Master's software is their easy ordering. Once you design your dream pole barn, you can have one of their experts contact you. They will offer suggestions and help you come up with the perfect finalized design. Then, they will build your kit and have it delivered to your build site.
How to Build Your Own Barndominium & 200+ Floor Plans
Get started today with our program "Barndominiums Made Easy: How to Build Your Own Barndominium" and get 200+ barndominium floor plans included!
Mueller Inc. 3D Design Tool
Mueller Inc's 3D design tool is another comprehensive and incredibly helpful pole barn design software. You can work on your design right on their website with very little in the way of computer requirements. You can also design your pole barn on a mobile device. This is incredibly helpful when trying to come up with the perfect design for your barndominium.
Like the other pole barn design software available from manufacturers, many of the options are available with Mueller Inc's kits. This makes it much easier for you to get your kit delivered and create the barndo of your dreams. All you have to do is order the design you created and get it built on your land.
Conclusion
Using the correct pole barn design software is essential if you want to get the best possible results. Knowing what software is best for you and your skill level will help make everything much easier. By understanding what is out there and what the different programs have to offer, you can make the right choice.
If you would like more guides like this one, check out the rest of BarndominiumLife.com. There, you will find more helpful tips and tricks from the pros. You will also find featured barndominiums, barndominium floor plans, and information on financing and insurance. Knowing as much as you can will help you get the best results for your dream home.
Like this Post? Sign up for our email list!
Be the first to see new posts about the best barndominiums, construction guides, floor plans, and more! Enter your information below to become a BarndominiumLife VIP.
Michael O'Connor is a seasoned barndominium writer passionate about creating unique and innovative barndominiums. With over 15 years of experience in the construction industry, Michael has established himself as a leading expert in barndominium design and construction.
His work has been featured in several respected publications, including Barndominium Life, where he frequently contributes articles on best practices and emerging trends in the field. Michael's ability to blend traditional techniques with cutting-edge technology and design concepts has earned him a reputation as one of the most knowledgeable writers in the industry.