Building a barndominium is a fun and incredibly rewarding project with a lot of benefits. However, there are also a lot of decisions that need to be made throughout the whole process. One of the biggest decisions you have to make is who you are going to hire to do the building. In many cases, Amish barndominium builders are going to be your absolute best option.
Amish barndominium builders have a long history and a large connection to the construction business. By understanding what builders are doing the best work, you can make the right choice.
In this article, we have laid out some of the best Amish barndominium builders in the country. Narrowing down your choices will help you pick the one that will be best for you.
How to Build Your Own Barndominium & 200+ Floor Plans
Get started today with our program "Barndominiums Made Easy: How to Build Your Own Barndominium" and get 200+ barndominium floor plans included!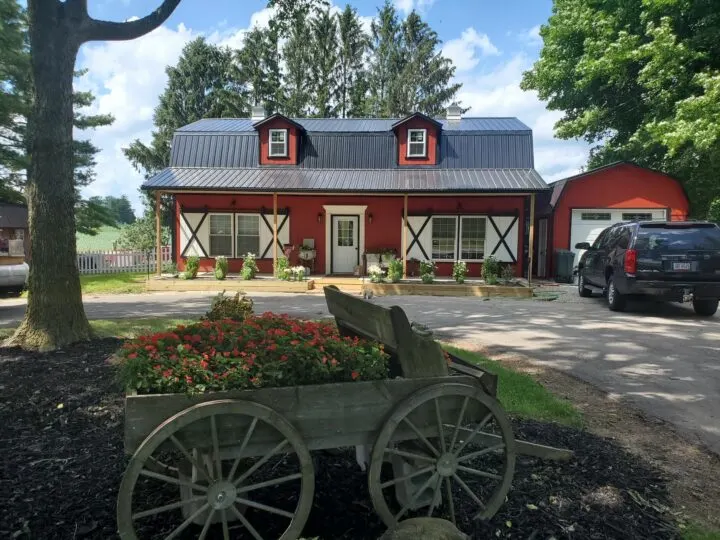 Why Choose Amish Barndominium Builders?
Amish barndominium builders are a fantastic option for getting a barndominium built. One of the reasons is the fact that they are known for having excellent craftsmanship and amazing skills. The Amish have been developing their construction techniques for many years and are thought to be some of the best. If you want amazing craftsmanship for your barndo, an Amish builder could be a great choice.
Amish barndominium builders are also known for getting the job done quickly. Due to a technique known as "barn raising," Amish builders can put your structure up in record time. In fact, many Amish builders can get the basic structure up in around 24 hours. This not only saves you time, but it also saves you money on long, drawn-out construction times.
How to Build Your Own Barndominium & 200+ Floor Plans
Get started today with our program "Barndominiums Made Easy: How to Build Your Own Barndominium" and get 200+ barndominium floor plans included!
Best Amish Barndominium Builders
JDM Structures
JDM Structures is one of the premier Amish barndominium builders in the United States. Based in Ohio, they have been helping people get their barndominiums built to the highest standards. Their founder built his first barn when he was fifteen, and since then, he has been improving his techniques. They are always innovating and have even developed a baked-on finish that is incredibly fade-resistant.
JDM Structures is also very involved in helping make the world a better place. When the 2010 earthquake in Haiti struck, JDM leaped into action. They contributed barns and materials to the people of Haiti to help get them back on their feet. This sense of responsibility and community is something that sets Amish barndominium builders apart.
Stoltz Co.
Stoltz Co. is another world-renowned example of Amish barndominium builders. They have been in business for over 25 years and have built pole structures all over the country. Based in Lancaster County, Pennsylvania, they have a connection to the Amish community. This means that they share the attention to detail and craftsmanship that you would expect.
Started by Mahlon Stoltzfus and his brother Will, Stoltz Co. embodies the work ethic of the Amish heritage. They will be with you every step of the way and make sure that your barndominium is exactly what you want. They believe that quality should come first and that their buildings should be built to last.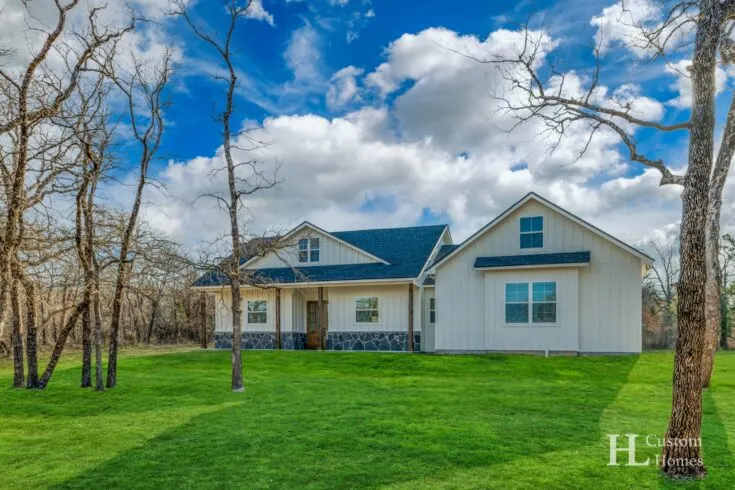 Kauffman Structures
If you are looking for authentic Amish barndominium builders, look no further than Kauffman Structures. Located on a family farm in Southern Iowa, this company is the epitome of a family business. Run by Marvin Kauffman and his son, Curtis, Kauffman Structures uses the ethics and skill of the Amish community. They have been expanding the business since 1980 and since then they have grown to be a premier builder.
The main goal of Kauffman Structures is to create buildings that will last for generations. In a world that is more and more focused on disposability, this is incredibly refreshing. If you want your barndominium to last for many years, they are a great choice. They will work with you to make sure your home is standing proud after decades.
Hilltop Structures
One of the major benefits of using Amish barndominium builders is the personal touch. These builders have a strong sense of community and want to foster that sense with their customers. Hilltop Structures is a great example of this and their mission statement is to personally meet your needs. They also want to involve you with the design and building process so you can be sure to get what you want.
Hilltop Structures is located in Cumberland Furnace, Tennessee, and serves many areas of the South. The entire family is involved in the process from bookkeeping to delivery. If you are looking for a family business that keeps things small, they are a great choice. They embody everything that is special about Amish barndominium builders.
Fetterville Sales
Since the early '80s, Fetterville Sales has been involved in the post-frame structure construction business. This means that they have seen trends come and go and are always on the cutting edge. They have been around as long as barndominiums have, which makes them a great choice. If you are looking for experienced Amish barndominium builders, you would be hard-pressed to find one better.
They have an emphasis on making sure that everything runs smoothly and quickly. They create the foundation, design and build the frames, and take care of wrapping the whole structure. Fetterville Sales is involved with the build every step of the way and will be your one point of contact. This is great if you are looking for one-stop-shop Amish barndominium builders.
Conclusion
Amish barndominium builders are some of the best in the business. If you are looking for a builder who will be able to get you everything you need, they are a great choice. They will also be more likely to be family-owned and small, which makes them easier to work with. Having this kind of community-based work ethic and attention to the customer is fantastic to have.
If you would like more guides like this one, check out the rest of BarndominiumLife.com. There, you will find more helpful tips and tricks from the pros. You will also find featured barndominiums, barndominium floor plans, and information on financing and insurance. Knowing as much as you can help you get the best results for your dream home.
Like this Post? Sign up for our email list!
Be the first to see new posts about the best barndominiums, construction guides, floor plans, and more! Enter your information below to become a BarndominiumLife VIP.