Are pole barn homes safe and the new way for families to choose a safe and affordable housing option? With the rising cost of traditional home ownership, more and more people are looking into various living options, including building or buying a pole barn home. But are these structures just as safe as traditional dwellings when weathering storms and other disasters? Let's discuss the safety features that make pole barn homes a very safe dwelling for families.
What is a pole barn home?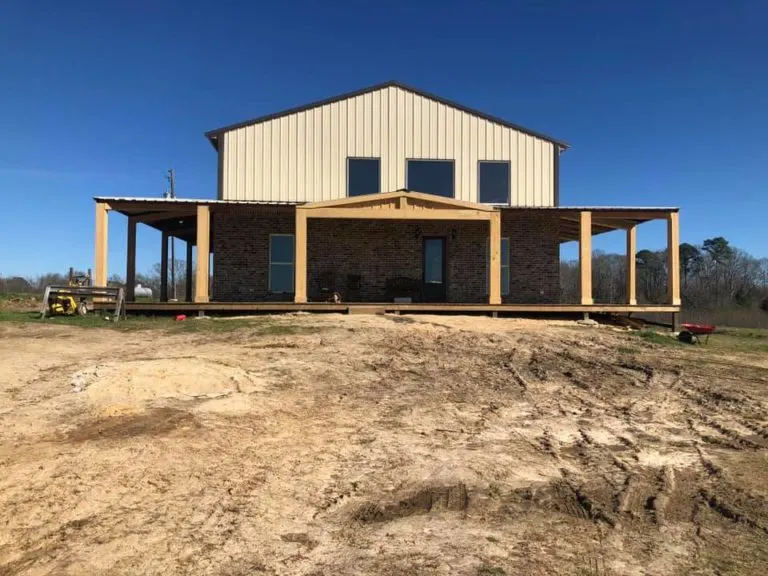 Pole barn homes offer a quick and easy way to create a home that is incredibly safe and reliable. These homes are typically constructed with pole frame construction, which uses metal poles placed into the ground to form the framing of the building. pole barn homes can be built quickly and efficiently, they are also an attractive option for those looking for an affordable solution without sacrificing safety or reliability. Plus, pole barn homes are generally considered safe due to their proven durability and strength, so you won't have to worry about having to replace them often.
Are Pole Barns Homes Safe?
Pole barn homes are the perfect option for those looking for safe and reliable accommodation. Unlike traditional homes, these are constructed with metal frames which are then covered with corrugated steel or wood siding, ensuring maximum safety from harsh weather conditions and a longer longevity in comparison to other types of buildings.
Storm Proof Materials
Pole barn homes are safe due to being built with a more secure and stormproof than conventional structures. Some of the components that make pole barn homes safe places to live in are the use of high-quality materials builders use in their construction.
These materials include steel frames, treated lumber for pole walls, and strong sheeting for roofs and sidings. When buying pole barn home materials, it's important that you choose those built with quality and durability in mind such as galvanized steel frames or cement-treated pole walls.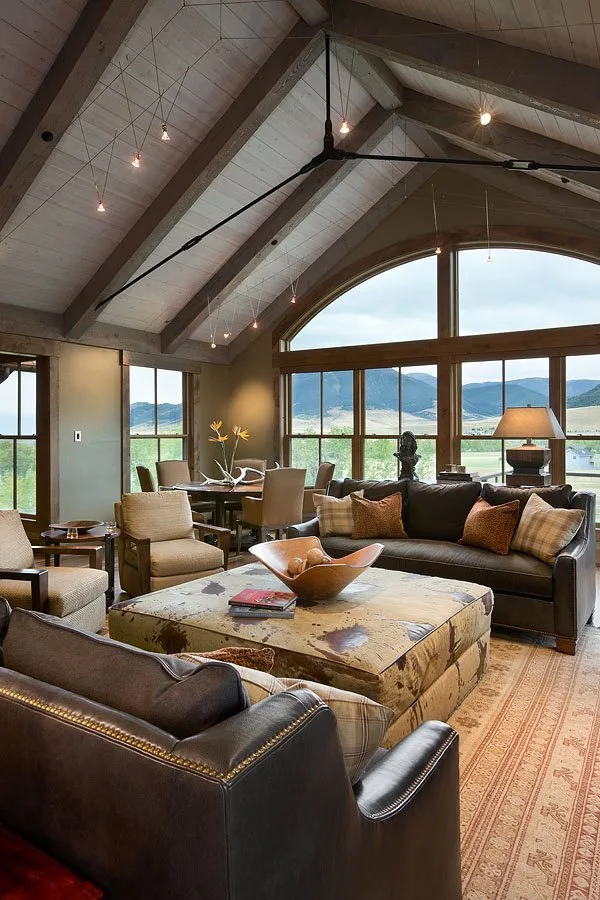 Yearly Maintenance and Inspections
Pole barns can be a great option for homeowners who need a sturdy and inexpensive structure. Scheduling regular inspections should be done at least every two years to check for general wear and tear, including anything that could potentially lead to larger problems down the road.
Additionally, any minor repairs should be taken care of right away as part of regular maintenance. All of these steps can help keep pole barns functioning safely for many years, so there is no need to worry about living in an unsafe structure with consistent upkeep.
Use of Safety Features When Building
Pole barn homes are a great affordable housing choice for many people. But when you're shopping for the perfect pole barn home, safety should be your number one priority. Common safety features to look for should include strong window frames which help improve the structural integrity and strength of the walls.
Also, be sure your builder uses good insulation around power outlets. These are essential; it minimizes the risk of fire or shock. Finally, make sure there are storm shutters or panels that can be put on quickly in case of severe weather, so you and your family are always safe from harm!
Resilient Design
Thanks to their resilient design, pole barn homes are incredibly durable and secure, making them the perfect option for anyone looking for a safe place to call home.
These homes are designed to be incredibly resistant to all sorts of outside forces, like extreme weather conditions such as tornados or hurricanes. They are even built to protect from pests. No matter which style of pole barn home you choose, you can rest assured knowing that it's built with your safety in mind.
Benefits of Building A Pole Barn Home
Pole barns have many benefits. They are some of the most cost efficient and secure housing options available. They are made from sturdy materials that are resistant to both rot and insect damage, making them more durable than a conventional home.
Not only are they cheaper to build than regular houses in general, but they also require less maintenance down the road. Plus, you can customize pole barns to fit your needs with additional features like skylights and loft living spaces for extra storage. So if you're looking for an affordable yet safe place to call home, then pole barns are definitely the way to go!
Conclusion
Overall, pole barn homes are a great option for those wondering if pole barn homes safe. Pole barn homes are safe and durable, low-maintenance structures with plenty of customization options for any budget. Not only are they popular and cost-effective, but with the right materials, the proper maintenance, and extra safety features in place, pole barn homes can provide homeowners with years of enjoyment while keeping them safe.
It's important to do your research when choosing the type of building materials and construction techniques that should be used when constructing a pole barn home. Additionally, regular inspections and maintenance will ensure that your structure remains strong and secure. With all these factors in mind, pole barn homes are an incredibly safe option for anyone looking to upgrade their living space.
If you would like more guides like this one, check out the rest of BarndominiumLife.com. There, you will find more helpful tips and tricks from the pros. You will also find featured barndominiums, barndominium floor plans, and information on financing and insurance. Knowing as much as you can will help you get the best results for your dream home.
Amanda Armendariz is an accomplished writer with a passion for all things home design and renovation. With over a decade of experience in the industry, Amanda has established herself as a leading voice in the world of barndominium living. Her work has been featured in a number of prominent publications, including Barndominium Life, where she currently serves as a contributing writer.
Amanda's expertise extends beyond the page as well, as she has hands-on experience in the renovation and design of barndominiums. Her ability to blend practical knowledge with creative flair has made her a sought-after consultant for those looking to transform their own spaces into stunning and functional homes.
When she's not writing or designing, Amanda can be found exploring the countryside with her husband and kids, seeking out inspiration for her next project. Her passion for the beauty and simplicity of rural living is evident in everything she does, and her commitment to helping others achieve their barndominium dreams is unmatched.