Building your own home is always an exciting prospect and can allow your imagination to run wild. Being able to create something truly unique to you and live in it for years is a true joy. However, if you have ever looked into what it takes to build your own home, you have probably been put off. That's why building a pole barn home in Minnesota is such a wonderful alternative option.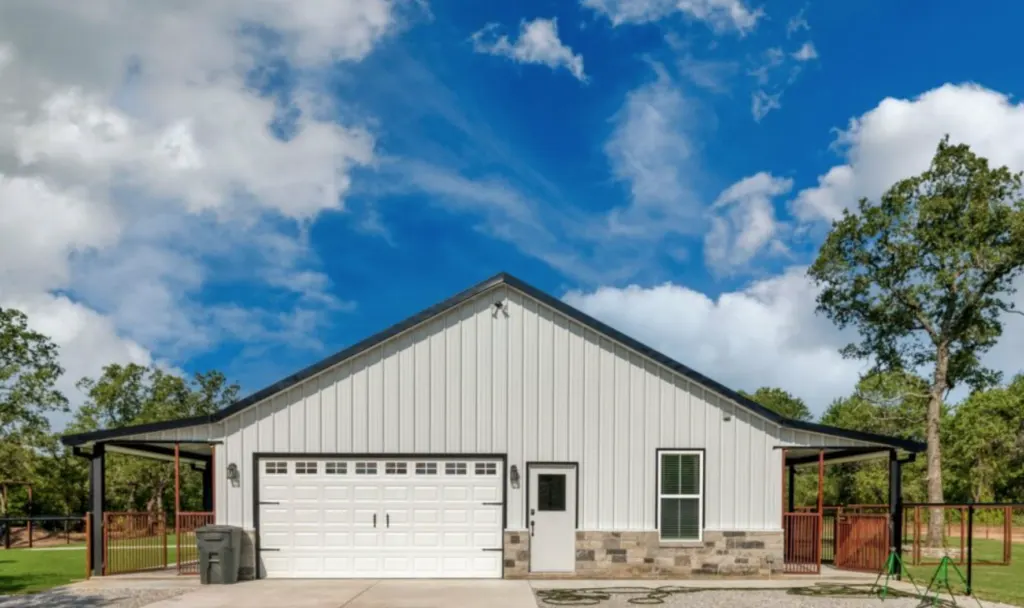 Building a pole barn home in Minnesota has all kinds of benefits and advantages. In this article, we have put together your complete guide to building a pole barn home in Minnesota. Knowing everything you can about the process will give you the upper hand. With the right preparations in place and solid planning, you can be living in your perfect dream home.
Why Build a Pole Barn Home in Minnesota?
A pole barn home is a home built using a different technique than traditional framing and construction. Instead of a timber frame, you use a slab foundation with poles driven into it. Then, metal siding is wrapped around this frame to create the structure of the home. The ease with which these homes can be built makes them an affordable solution to custom housing.
There are a lot of benefits to building a pole barn home in Minnesota. However, one of the most important is how durable and robust they are. Their all-steel construction makes them a great choice for living in a cold climate like Minnesota. Unlike traditional homes, they can withstand all kinds of weather and will stay in good shape for a lot longer.
Cost of Building a Pole Barn Home in Minnesota
One of the most common questions when building a pole barn is how much does a pole barn cost?
The other significant benefit of building a pole barn home in Minnesota is the lower price. For example, building a traditional house in Minnesota will cost between $200 and $550 per square foot. However, you should remember that this price only gets you the basic structure of the house. It does not include things like finishing work, flooring, or other things that make a home ultimately liveable.
A pole barn home in Minnesota, however, is quite a bit cheaper. You can generally get a pole barn home in Minnesota built starting at around $40 per square foot. This is a massive price drop and can make a big difference, especially for first-time home builders. With this extra money in the budget, you can get all the things that make a custom house a home.
Pole Barn Home Builders in Minnesota
When constructing a pole barn home in Minnesota, one of the most important decisions you will make is choosing a builder. With the vast array of construction companies available, finding the right builder can be challenging. To aid in your decision-making process, here are a few key factors to consider.
Firstly, it's crucial to select a builder with experience in constructing barndominiums. Many builders are generalists and may lack the specialized knowledge required to build a metal pole structure. Fortunately, there are numerous builders who specialize in this type of construction and have extensive experience in the field.
Additionally, you should seek out a builder who is familiar with the laws and regulations pertaining to building in Minnesota, particularly in the specific area where you plan to construct your pole barn home. To simplify your search for a qualified builder, we've compiled a short list of pole barn builders in Minnesota.
Sherman Buildings
Sherman Buildings has been building pole barn homes for over 40 years. They are a family-owned business, which makes them an excellent choice if you want personal attention. Their team of designers and builders will work with you every single step of the way. This makes them perfect if you are building a home for the very first time and need a little extra help.
RAM Buildings
When you need a builder that will follow through with your vision, innovation is crucial. The team at RAM Buildings has experience with every type of home build and will be your guide. If you want something incredibly unique to you, they will do everything they can to make it happen. This makes them one of your best options for a fully-customized pole barn home in Minnesota.
Pole Barn Home Kit Providers in Minnesota
If building a pole barn in Minnesota from the ground up isn't your cup of tea, you could also go with a pole barn kit provider. Barndominium kits are a good option for people who don't want to spend a lot of time sourcing their materials and instead want to get everything from one place in one package.
You may still need to hire a builder to put your pole barn kit together, but the whole process may be a lot easier. By getting your whole barndo in one package with everything prefabricated, you could end up saving a lot of time and a lot of money.
Hansen Buildings
If you want to build your pole barn home in Minnesota from a kit, quality is vital. Hansen Pole Buildings is a national company specializing in high-end pole barn kits. They have a wide variety of kits to choose from in all kinds of shapes and styles. They will even help you design a custom pole barn kit that is up to your exact specifications.
PoleBarnKits.org
For the most convenient kit-buying experience, PoleBarnKits.org is a great choice. They have a large catalog of kits to work with, and you will surely find something that will suit your needs. While they are a large company, they are based in Minnesota. This means that they know the area and can make excellent recommendations for your particular needs and aspirations.
Pole Barn Floor Plans in Minnesota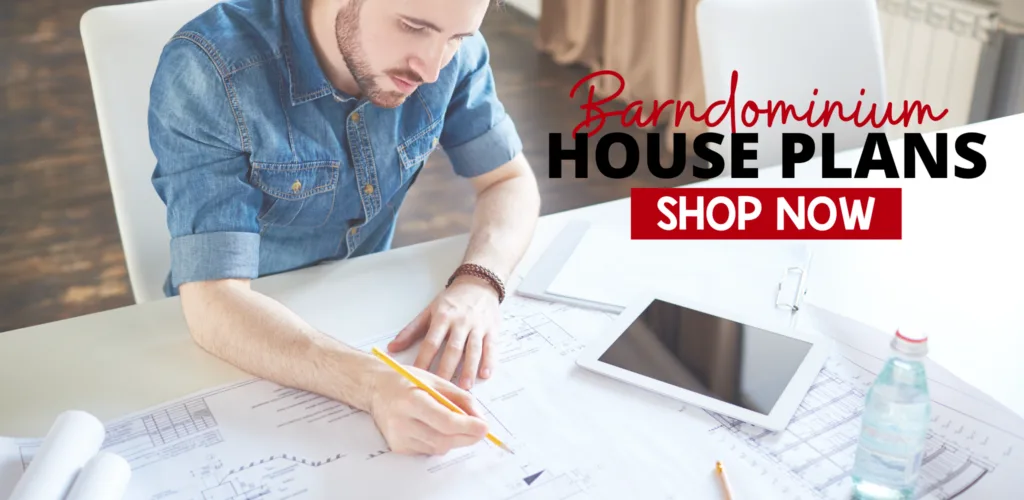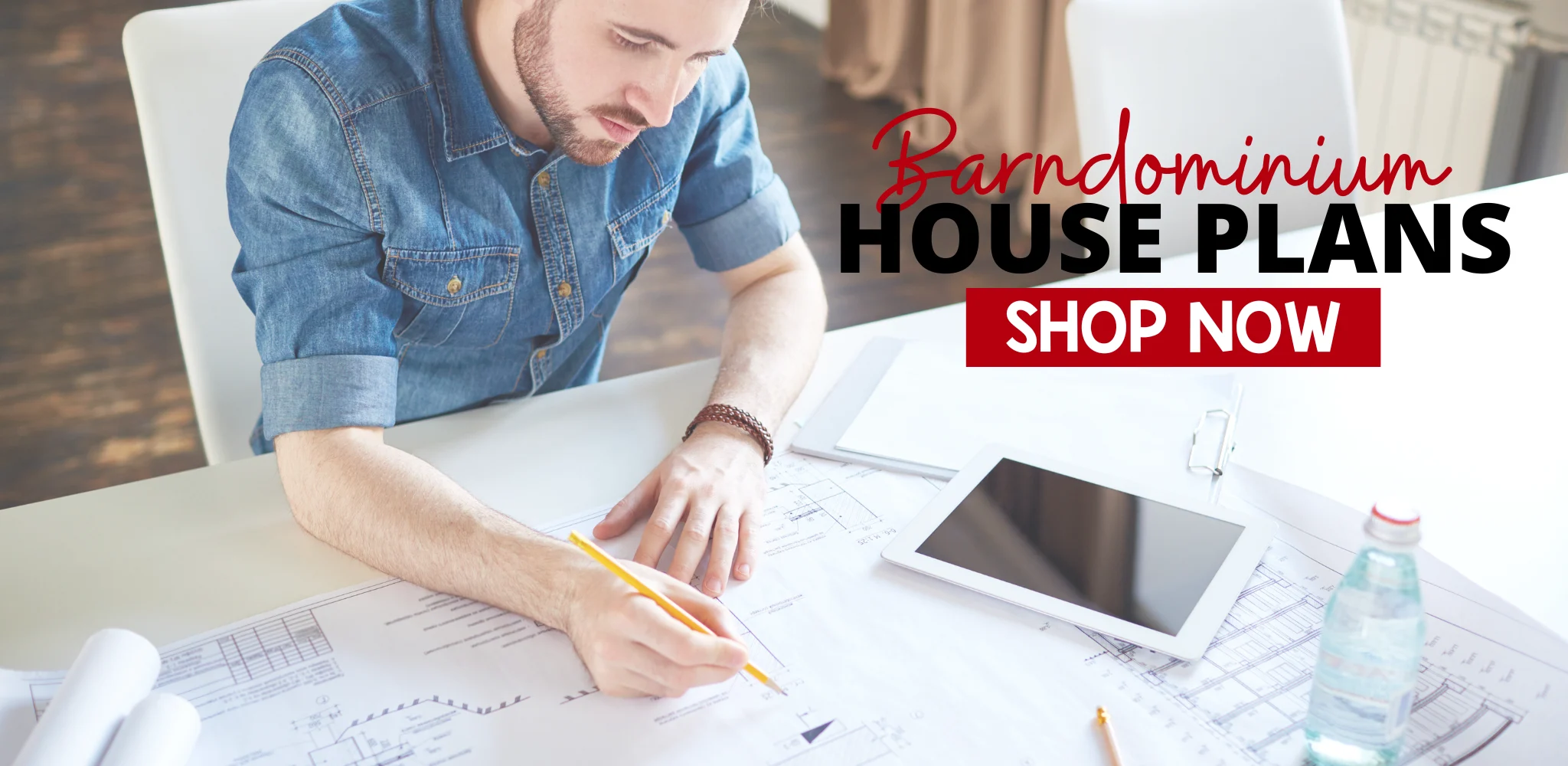 Pole Barn Home Financing in Minnesota
Barndominium Financing Request
When building a pole barn home in Minnesota, you will most likely need to get financing for your pole barn home. Unfortunately, it can be hard to find a bank that will loan you the money for such a unique home. Most banks are a little behind the times when it comes to the alternative housing market. Because of this, you will have to do a little bit of extra preparation so you can get the loan you need for your home.
You should have a complete and detailed construction plan ready for your Minnesota pole barn home. This includes things like who you are hiring as a builder and your timelines and deadlines. This way, the bank can be sure you plan to finish the project. The less of a risk you are, the more likely they will be to give you the money you need to build your pole barn home in Minnesota.
Pole Barn Home Insurance
You will also need insurance for your pole barn home, just like with any other home. However, just like getting a loan, finding the right insurance policy to cover you can be hard. Insurance companies may not know how to classify or value your home. This can cause some issues when your agent starts looking at different coverage options.
To get the best insurance for your pole barn home in Minnesota, you should track all your expenses. Every dollar you spend while building your pole barn home in Minnesota should be recorded. Then, once the home is built, you can get it evaluated by a professional home appraiser. Using these figures, your insurance agent can find the perfect policy to protect you and your new home.
Don't want all the hassle of building a pole barn home from the ground up? Then you may want to buy an existing pole barn home in Minnesota! With our Pole Barn Home for Sale Marketplace, you can browse to your state and find a pole barn home for sale near you.
The beauty of buying an existing pole barn home is that it can be really easy to customize the floor plan to your liking. The previous owners' setup is just a starting point! Also, by buying a pole barn home in Minnesota, you bypass the potential troubles of the building process – delays, dealing with contractors and subcontractors, and city or county bureaucrats trying to make your build process a nightmare.
Don't delay – find a pole barn home for sale in Minnesota now!
Conclusion
Building a pole barn home in Minnesota is a great way to get everything you want out of a new home. With the right know-how and a good amount of planning, you can make the process easy. Taking the time to understand the job at hand will give you a big advantage when building your custom dream home.
Ready to learn more about building your dream pole barn? Be sure to check out how to insulate your pole barn, unique pole barn storage ideas to help maximize the space you have, as well as great pole barn front porch ideas that boost curb appeal to a whole new level. Get started designing your own pole barn with the best pole barn software to start turning your dreams into a reality!
If you would like more guides like this one, check out the rest of BarndominiumLife.com. There, you will find more helpful tips and tricks from the pros. You will also find featured barndominiums, barndominium floor plans, and information on financing and insurance. Knowing as much as you can will help you get the best results for your dream home.
Michael O'Connor is a seasoned barndominium writer passionate about creating unique and innovative barndominiums. With over 15 years of experience in the construction industry, Michael has established himself as a leading expert in barndominium design and construction.
His work has been featured in several respected publications, including Barndominium Life, where he frequently contributes articles on best practices and emerging trends in the field. Michael's ability to blend traditional techniques with cutting-edge technology and design concepts has earned him a reputation as one of the most knowledgeable writers in the industry.