Whether you're a native Cornhusker or a state newcomer, building a pole barn home in Nebraska is an increasingly attractive prospect. Fully customizable and built using inexpensive materials, pole barn homes offer significant cost savings without compromising on your preferred layout or fixtures.
If that sounds good, read on to discover even more benefits of owning a pole barn home in Nebraska. We'll also provide a cost comparison and touch on some reputable builders and creditors to help bring your dream home to fruition.
What is a pole barn home and what are its advantages?
Much like barndominiums, pole barn homes are built around a self-supporting post frame system. As a result, you can enjoy large, open-plan living spaces without the need for bulky weight-bearing walls. But unlike barndos, pole barns are made from timber rather than steel. This makes them cheaper and quicker to construct and insulate. Yet, their closely spaced columns and trusses ensure the frames created are sturdy and will stand the test of time.
Another key difference is that the posts are anchored into the ground to secure the structure. This means a pole barn home in Nebraska can be built without having to dig out the ground first, saving you both time and money. Meanwhile, barndominiums must be held in place with a concrete foundation that has the potential to crack in freezing winter temperatures.
Why build a pole barn home in Nebraska?
If you're thinking of building a pole barn home in Nebraska but you're not sure whether it's the right state for you, we've got you covered. Some of the perks of living in this sparsely populated midwestern state include low crime rates, good employment prospects, and an education sector that ranks in the top 10 in the US. Moreover, day-to-day living costs are comparatively low when it comes to healthcare and transportation versus many other states.
In addition, if you like getting outdoors and exploring nature, there are lots to see and do in Nebraska. While it is a reasonably flat region with lots of farmland, it is also home to multiple state parks and hiking trails, many of which boast quirky rock formations, fossils, and salt marshes. Meanwhile, the largest city Omaha has lots to offer both residents and visitors. From its vast Henry Dooly Zoo & Aquarium to its lively jazz/ indie music scene, you'll never be bored here.
Are you looking for a rural spot for your pole barn home? North and western Nebraska are typically the quietest areas. That said, the state is largely open countryside dotted with small towns. Its cities are relatively small, so you won't have to worry about overcrowding.
How much does a pole barn home in Nebraska cost?
One of the most common questions when building a pole barn is how much does a pole barn cost?
The cost of building a traditional brick-and-mortar home in Nebraska is on a par with states like Arkansas and New Mexico. For a best standard family home, you can expect to pay $145 per sq ft, while a new home with some custom features costs around $227 per sq ft.
In comparison, a custom barndominium will set you back $190 per sq ft on average. On the other hand, a timber frame pole barn home in Nebraska could cost as little as $15-35 per sq ft for the basic shell. From there, you can tailor the interior fixtures, fittings, and décor however you see fit. And you'll have plenty left over to install a top-notch heating system for the winter!
Pole barn home builders in Nebraska
When building pole barn homes in Nebraska, one of the most critical decisions you'll make is choosing a construction company to do the job. It's crucial to choose a reliable and trustworthy builder who can handle the project efficiently and correctly. Here are a few things to consider when selecting a builder for your pole barn home project.
First, consider the builder's reputation. If they have maintained positive relationships with clients in the past, there's a high probability that you'll be pleased with their services as well. Look for online reviews from previous customers to ensure that they can provide the level of service and dependability you require for your large-scale construction project.
Second, seek out a builder with experience constructing metal pole structures. Not every construction company will have the knowledge or expertise necessary to build pole barn homes effectively. Thus, finding someone who has previously constructed this type of structure can significantly reduce any potential problems that may arise during your pole barn home project. Many builders specialize in this type of construction, so they're likely to be your best option.
To help simplify your search for a qualified builder, we have compiled a list of some of the top pole barn home builders in Nebraska.
Critel Buildings
Specializing in post-frame structures, Critel Buildings is a family-run company in Hastings. Their competitively priced custom buildings include pole barns, garages, storage units, and first-rate shouses that combine shops with living spaces. All timber columns come with a 60-year warranty, and the frames can tolerate up to 115mph winds. Plus, free estimates and on-site consultations are available.
Art of a Craftsman
Founded in 2018, Art of a Craftsman builds and renovates custom homes in Omaha and the surrounding areas. Led by a carpenter with almost 30 years of experience, they will support you through every stage of the process, from the initial design to construction. Each room is designed in detail, with color swatches and proven floor plans available for inspiration.
DIY Legacy Post & Beam Home Kits
Or you could save on labor costs by purchasing a pole barn kit and constructing your home yourself. Legacy supplies both pre-designed and custom kits to suit your needs, with a wide range of floor plans and roof styles to choose from. Whichever package you opt for, all posts and beams are made from rustic and robust kiln-dried Douglas fir for maximum durability.
And if this is your first time building your own home and you feel you'd benefit from some pointers, be sure to check out our helpful guide with tips from the experts.
Pole Barn Kit Providers in Nebraska
Building a pole barn home in Nebraska from scratch is a fairly complicated process that requires a lot of careful planning and extra time. That's why a pole barn kit may be the best option for you if you don't want to spend all that extra time sourcing materials and gathering all your parts. Pole barn kits are prefabricated and will come with everything you need to get your project started in one package.
Pole Barn Floor Plans in Nebraska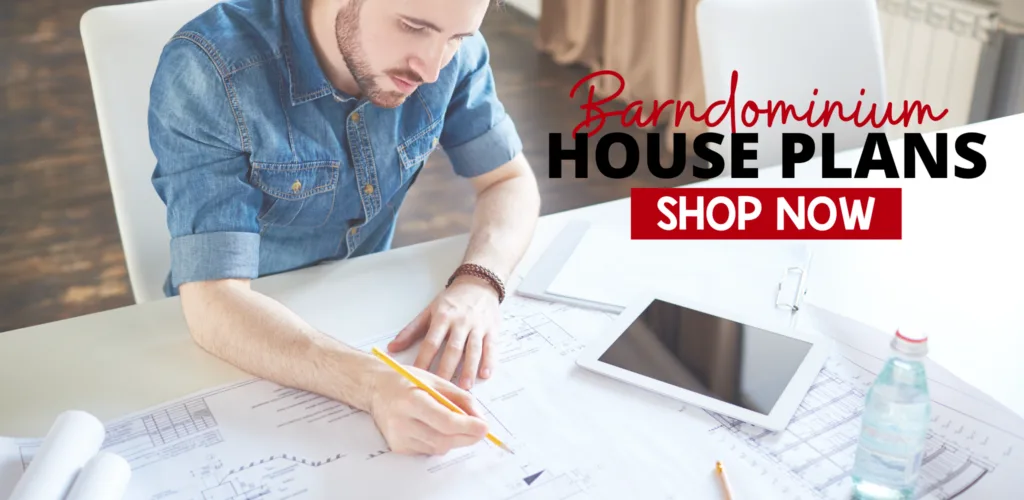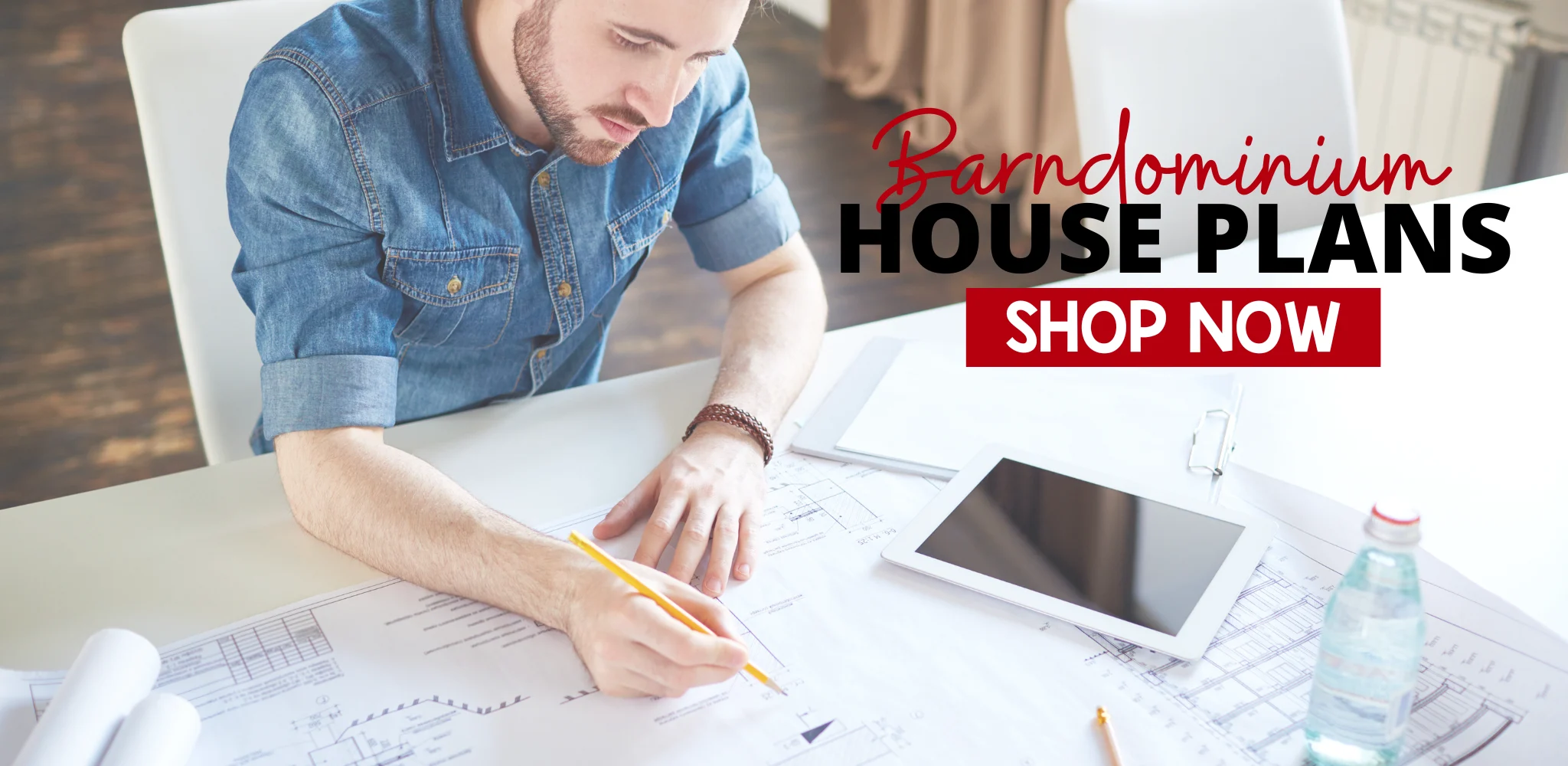 Ways to finance a pole barn home in Nebraska
It is possible to finance your pole barn home.
Although a pole barn home in Nebraska will cost considerably less than a classic property, you may still need some financial backing to fund the build and purchase of the plot of land. Agricultural lenders such as Farm Credit and the more local Nebraska Bank offer a variety of mortgages and other financial services for rural homebuyers and business owners.
Barndominium Financing Request
However, if you don't feel you meet their terms or you're struggling to find funding alone, Barndominium Loans is a great alternative. You can check your eligibility online for free, then let their team narrow down the best mortgage products for you. Specialists in non-standard homes, they'll handle researching and vetting, so all you have to do is pick the most suitable.
How to source insurance for a pole barn home
Insuring your pole barn home may be a little more difficult, but it is very possible.
A quality pole barn home in Nebraska could last over 100 years with proper care and attention. However, this midwestern state is nestled in the heart of Tornado Alley and averages around 50 tornadoes yearly. So, even if you use reinforced timber and double up with a concrete foundation and dug-in posts, it still pays to be insured just in case.
In order to arrange the relevant cover for your custom home, you will first need an accurate valuation from an appraiser. To make this process easier, track your spending during the build and record any structural additions made to shore the building up in harsh weather. Once you've got an estimate of your home's value, you can then take it to your insurer, and they will use it to inform your policy.
Don't want all the hassle of building a pole barn home from the ground up? Then you may want to buy an existing pole barn home in Nebraska! With our Pole Barn Home for Sale Marketplace, you can browse to your state and find a pole barn home for sale near you.
The beauty of buying an existing pole barn home is that it can be really easy to customize the floor plan to your liking. The previous owners' setup is just a starting point! Also, by buying a pole barn home in Nebraska, you bypass the potential troubles of the building process – delays, dealing with contractors and subcontractors, and city or county bureaucrats trying to make your build process a nightmare.
Don't delay – find a pole barn home for sale in Nebraska now!
Conclusion
Ready to learn more about building your dream pole barn? Be sure to check out how to insulate your pole barn, unique pole barn storage ideas to help maximize the space you have, as well as great pole barn front porch ideas that boost curb appeal to a whole new level. Get started designing your own pole barn with the best pole barn software to start turning your dreams into a reality!
If you would like more guides like this one, check out the rest of BarndominiumLife.com. There, you will find more helpful tips and tricks from the pros. You will also find featured barndominiums, barndominium floor plans, and information on financing and insurance. Knowing as much as you can will help you get the best results for your dream home.
Rachel Dawson is an accomplished writer with a passion for all things barndominiums. With over a decade of experience in the industry, Rachel has established herself as one of the leading authorities on the subject of barndominium design and lifestyle.
Her work has been featured in numerous publications, including Barndominium Life, where she regularly contributes articles on a wide range of topics, from design trends and tips to the unique challenges and rewards of living in a barndominium. Rachel's ability to write with both authority and accessibility has earned her a loyal following among readers and enthusiasts alike.
Her commitment to excellence and her unwavering dedication to the barndominium lifestyle make her a true asset to the Barndominium Life community.