One of the best reasons to build a custom home is the fact that you can make it completely your own. When you purchase a home that has already been built, you can change things, but it's not the same. Building a barndominium allows you to design your home to your exact specifications from the colors to the floor plan. Barndominium windows are one important example of how you can customize your home.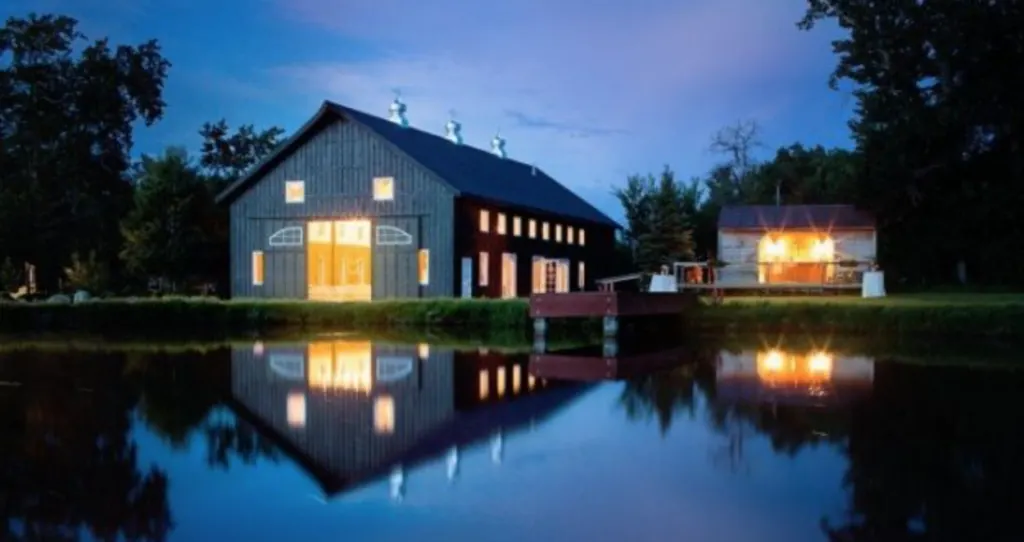 Barndominium windows do a lot more than just contribute to the way your barndo looks, though. Knowing why windows are important and how they can affect your home's functionality is crucial. We have put together a guide to help you figure out what windows really do and what options are available. By knowing how windows will change your barndo project and how they can improve it, you can make the right choices.
Why Barndominium Windows Are Important
Quality barndominium windows can have a big effect on how well your barndo retains heat. Heat retention will help keep your barndominium's efficiency up and save you money on your energy bills. This retention is measured in R-value and U-value. The higher the R-value is, the more the windows will keep heat in. The higher the U-value is, the more heat they will let out.
Windows are also crucial because they make the connection between the inside and the outside of the home. It is incredibly important that your barndominium gets natural light and that you can feel that connection. Choosing the right type and design for your windows will help. By being thoughtful about what windows you get and where you put them, you can get all the benefits of natural light.
What to Consider When Choosing Barndominium Windows
Construction Design
Knowing how your windows are constructed is one of the most important things you can do when picking them out. Knowing specs like the size and the frame type will help you determine if they are going to be suitable. You should also know things like if the sash is welded or bolted and if they are weatherproof. Before choosing any kind of style or color, construction should be your first concern.
Talk to your window dealer about how the windows are made and where they are manufactured. If possible, make sure your windows are made in the USA and that they are as high-quality as they can be. This will ensure that you can get the support you need if anything goes wrong or breaks. Dealing with manufacturers outside of the United States can be a big hassle.
Exterior Color
Color is a big part of deciding which barndominium windows are best for you. Windows come in all kinds of exterior colors and can act as an excellent accent for your home. If you want to go with a neutral color for the rest of the home, bold window exteriors can work incredibly well. There are all kinds of options available to you, and you won't end up having to paint them yourself.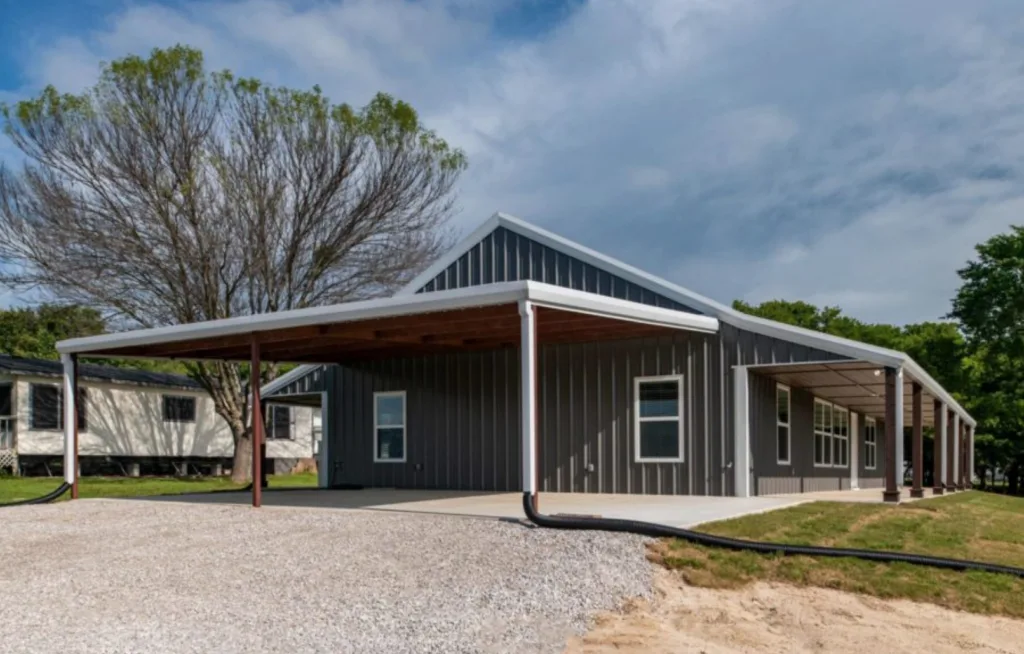 You can use exterior window color to draw attention to different parts of your barndominium. For example, if you have a high peak at the roof, you can use slanted, bright windows to accent it. If you are looking for a more traditional aesthetic, square, neutral-colored windows are the way to go. Consider all your options before you decide on the barndominium windows you are going to use.
Grid Types
On top of the color of the window frames, you also have options when it comes to the glass. The grid styles of your windows can make a big difference in the amount of light that gets in and the look. Depending on your particular style, you may want to go with a simple grid layout or something more complex. Either way, your barndominium windows should fit your unique look.
Most people will probably go with double-hung, single-pane windows for their barndominium. However, if you want something a little more complex, you have options. Using your barndominium windows as an accent piece is an excellent design choice. Some of the options you have include:
⅝" Flat
¾" Sculptured
¾" Brass Sculptured
1" Sculptured
If you are working with an experienced window dealer, they will also have other options. Talk with them and see what they have available in the sizes and shapes you are looking for.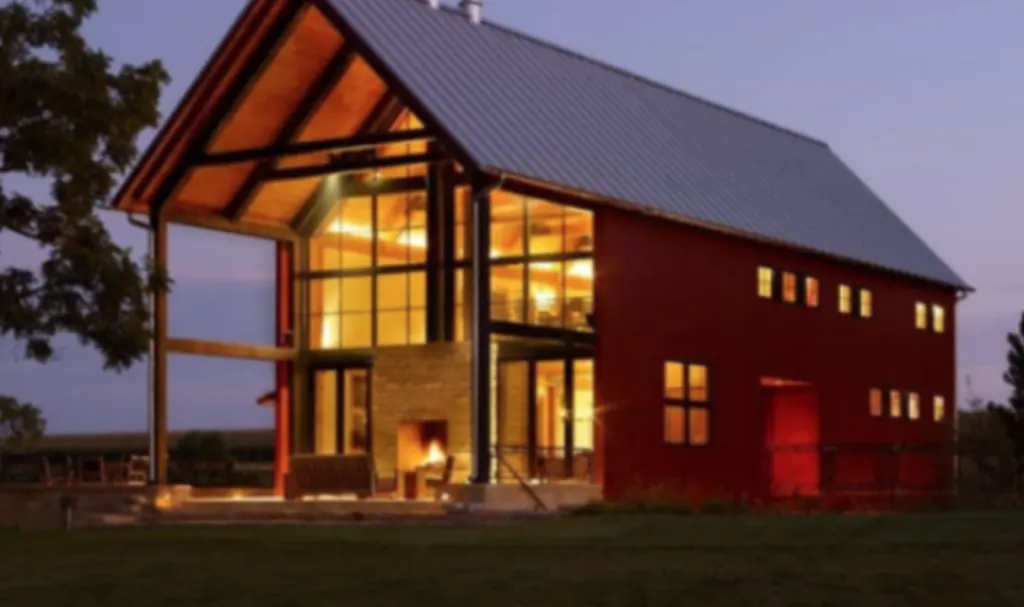 Type of Glass
The type of glass you decide to go with for your barndominium windows is also very important. There are many different options for glass, but there are four main types that most windows use. This is because these four types have been proven to have good heat retention and a high R-value. Picking the right glass type can help make your home more efficient and comfortable.
The main window glass types include:
Bronze Tint
Obscure
Gray Tint
Tempered
A bronze tint is going to be your most energy-efficient option since they keep heat in the home. Obscure glass will offer the most privacy, but it can also be slightly dark, which may not be ideal. Speak to your window dealer and see what they have on offer for your project. As long as you know what you are looking for, they will be able to help you choose.
Window Style
There are several different window styles that you can choose from if you want to add some extra design elements. For example, awning-style windows have a small shade that covers them from the outside. This gives your home a very old-school, almost retro look, which can be desirable. Choose your accessories wisely because they may require extra cleaning and upkeep.
The best thing you can do when choosing a window style is to know what you like. If you already have a good idea of the look you are going for, you are ten steps ahead of the game. Then, all you will have to do is seek out the things that will support the look you are going for.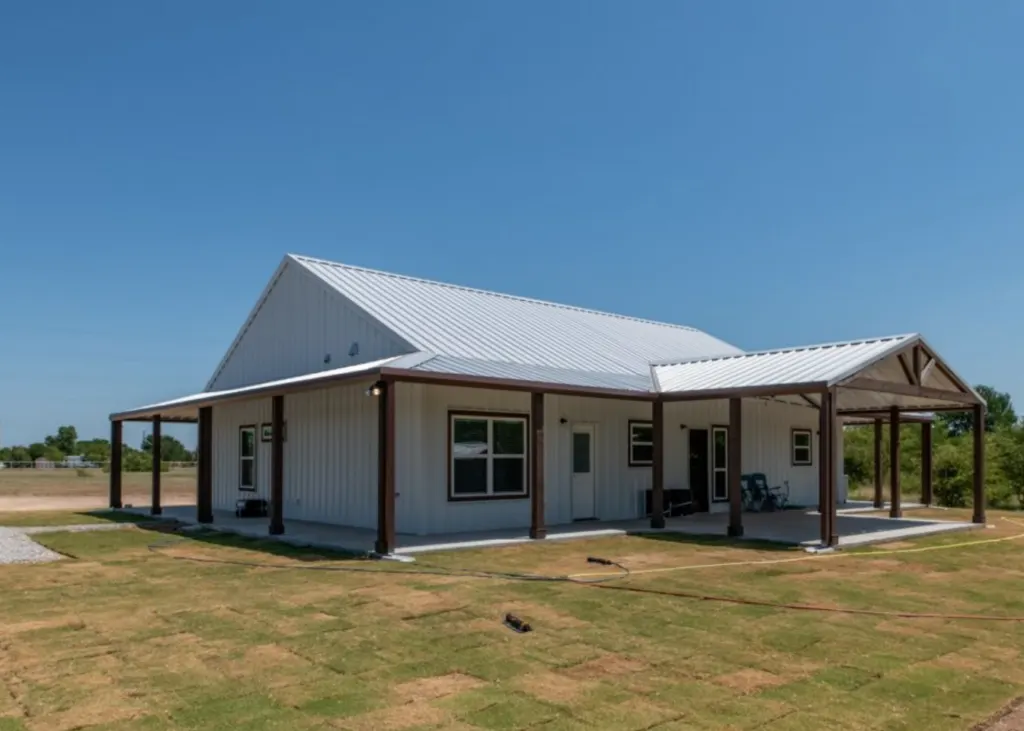 Conclusion
Choosing barndominium windows is an important decision, but it doesn't have to be difficult. As long as you have a clear picture of what you want, you should be able to make the right decision. By knowing what factors are important and what to look for, you can find the right barndominium windows for your project.
If you would like more guides like this one, check out the rest of BarndominiumLife.com. There, you will find more helpful tips and tricks from the pros. You will also find featured barndominiums, barndominium floor plans, and information on financing and insurance. Knowing as much as you can will help you get the best results for your dream home.
Like this Post? Sign up for our email list!
Be the first to see new posts about the best barndominiums, construction guides, floor plans, and more! Enter your information below to become a BarndominiumLife VIP.
Gail currently spends her free time geeking out about what's new and trending in the world of barndominiums.
She is the former executive editor of BarndominiumLife.com and loves working with the team and members of the barndominium community. She now contributes to the blog on occasion, but only when she feels like it!