When the time comes for you to build your custom dream barndominium, you want to be sure that it is exactly how you have pictured it. The best way to do this is to do as much preparation as possible and set yourself up for success. Choosing a barndominium builder is a great way to end up with the perfect final product that you and your family can be happy in for many years to come.
In this article, we have laid out some of the things you should be looking for in a barndominium builder. By keeping an eye out for these qualities, you can be certain that whatever company you choose will be able to deliver your vision and help you every step of the way. The construction business can be difficult to navigate but if you know what to look for you can find the right fit for your project.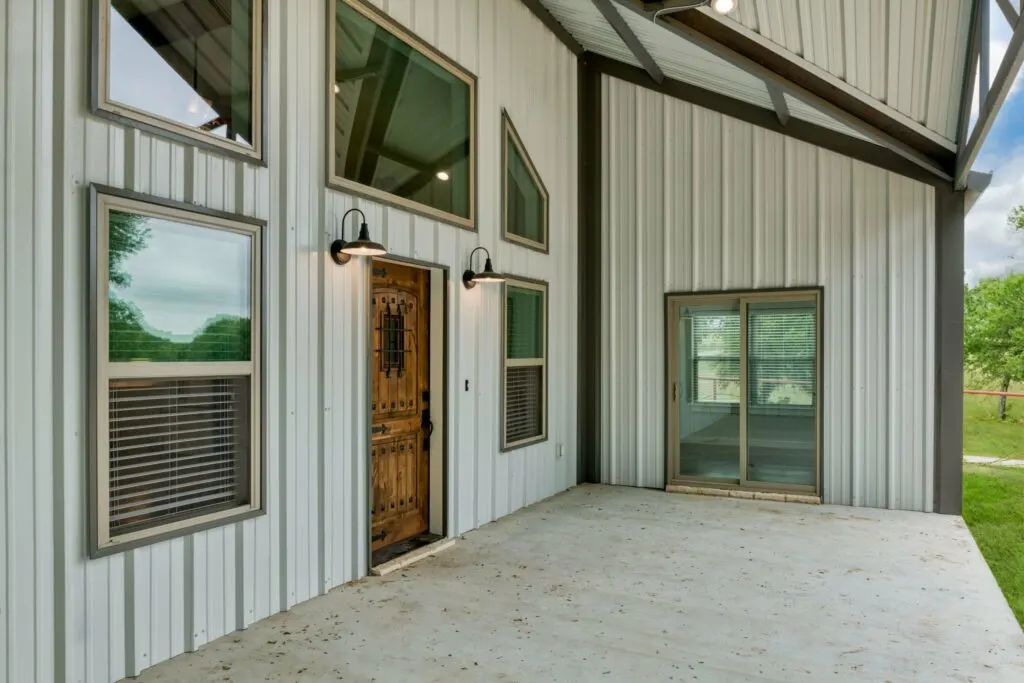 Get a FREE 18 Month Barndominium Planner
There are 39+ steps that must be taken before groundbreaking. Learn them all in this FREE checklist, available for immediate download.
Why Use a Professional Barndominium Builder?
Many people think that they can do the majority of the work themselves when building their barndominium. While you can do some of the construction and save yourself a bit of money in the process, it is a good idea to hire a professional for some of the more complicated work. This is especially true with the structural elements like the beams and siding that will need a little more expertise than some of the other jobs.
You will also want to hire a professional barndominium builder for some of the jobs that require a little bit more craftsmanship. Things like finishing work, cabinetry, and other custom furnishings require years of experience and training to get right.
This is especially true with a barndominium, where some of that work will need to be modified for your specific home. Finding a professional barndominium builder will help ensure that your final product will be beautiful and perfectly suited to your specific needs.
What to Look For in a Barndominium Builder
Experience
The most important thing to look for in a barndominium builder is experience with building actual barndominiums. While it might be easy to find a company that builds homes, it is a bit more difficult to find someone who specializes in barndominium construction. This type of building is incredibly specific and requires knowledge that a traditional home builder just won't have.
The good news is that there are several barndominium builders in the United States and that number is growing all the time. As barndominiums get more and more popular, more barndominium builders are looking to capitalize on this specific type of construction. You should be able to find the perfect builder for your project who can help you realize your vision.
Past Work
You should be able to look at some of the past work of any barndominium builder that you are thinking about hiring. If they specialize in building metal pole barns or post frame structures, they should have a gallery that you can look at or a portfolio of some of their previous projects. Most professional barndominium builders will have a section for this on their website.
The main reason you will want to see some past work that a barndominium builder has done is that it will give you a good idea of whether or not they can get you the exact type of building you want. While barndominiums have similar designs, no two are exactly alike and if you have a design in mind, you should check and make sure that your barndominium builder can make it happen. This will help you narrow down your choices when choosing your builder.
How to Build Your Own Barndominium & 200+ Floor Plans
Get started today with our program "Barndominiums Made Easy: How to Build Your Own Barndominium" and get 200+ barndominium floor plans included!
Good Reviews
One of the best ways to choose a barndominium builder is to look for any reviews that their past customers have written. There are many online forums where barndominium owners can leave reviews of builders and write testimonials. Look through these forums for any reviews of a barndominium builder you are thinking of hiring.
Any barndominium builder that you decide to work with should have a relatively high proportion of good reviews. While one bad review may be a fluke and have more to do with the client than the builder, any more than that could be a sign that the builder you are considering is a bad choice. Use your judgment and read any reviews critically to get the best builder.
Transparency
When hiring a barndominium builder, you should make sure that they are always open and honest with you about what they are doing and why they are doing it. Building a home can be a stressful thing and if you don't have good communication with your builder, it could add to the stress. Communication is key, especially with a large project like this.
When it comes to picking a barndominium builder, transparency should also be prominent in their billing. Make sure that you always get itemized billing that lays out everything you are being charged for with your construction project. This is something that can be established by you and your barndominium builder before the construction gets underway.
Quality Materials
Any good barndominium builder should take pride in the materials they use when building. Be sure to ask what kinds of materials they plan on working with when building your project and ask questions about why they are choosing them. Not only will this help you get an idea of why things are built the way they are but it will also allow you to be informed about billing and what you are paying for.
You should also ask whether or not your barndominium builder will be using a barndominium kit for their construction. Barndominium kits come prefabricated and have all the parts and materials needed to get the structure up off the ground. Finding out whether your builder will use a kit can help you know how customized it will be and whether it can accommodate some of your needs.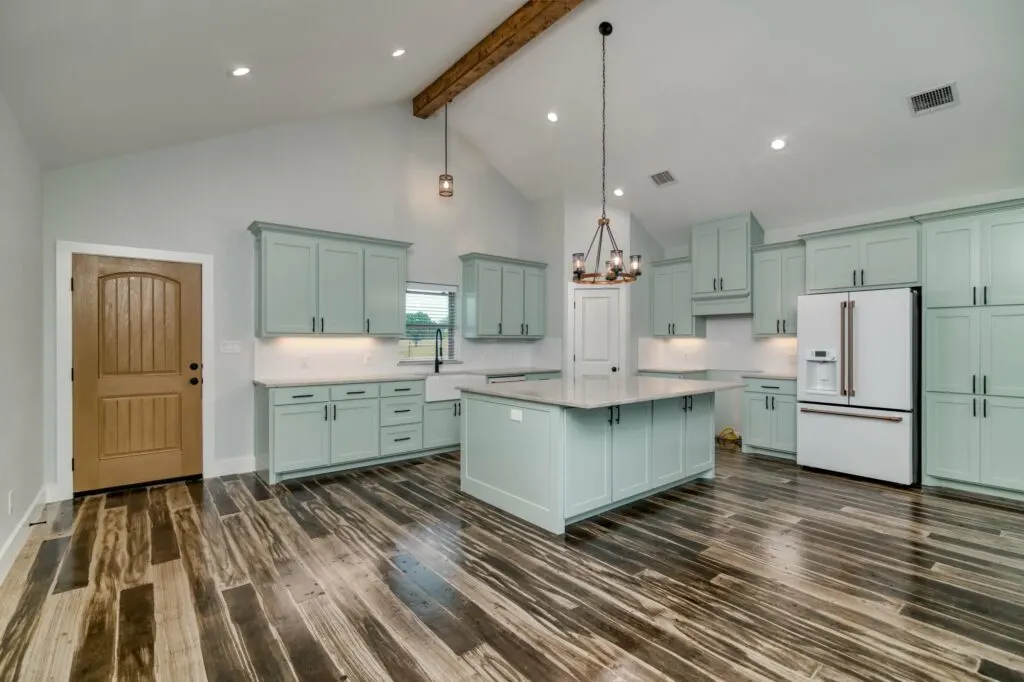 Knowledge of Local Building Codes
The best thing that a barndominium builder can have when it comes to knowledge and experience is their understanding of local building codes. Every municipality and region has its own set of rules for how things can be built and how large they can be. Your barndominium builder should be well-versed in these codes and help you through the whole process to make sure you are in compliance.
The reason that knowledge of building codes is so important is that not complying with them can result in hefty fines. Not only that, you will need to have the work redone, which will add up even more in the way of costs. Finding a barndominium builder that can do it right the first time is essential and will save you money in the long run.
Conclusion
By understanding some of the things that you should keep an eye out for when choosing a barndominium builder, you can get yourself the best possible finished product. Building your home should be exciting and invigorating instead of stressful. The right barndominium builder will work with you every step of the way and ensure that you are happy and content with your final product.
If you would like more helpful information on building a barndominium, be sure to check out the rest of BarndominiumLife.com. There, you will find more guides like this one plus information like barndominium builders and kit providers in your state. You will also find featured barndominiums that will help get you inspired for your own custom dream home.
Like this Post? Sign up for our email list!
Be the first to see new posts about the best barndominiums, construction guides, floor plans, and more! Enter your information below to become a BarndominiumLife VIP.
Michael O'Connor is a seasoned barndominium writer passionate about creating unique and innovative barndominiums. With over 15 years of experience in the construction industry, Michael has established himself as a leading expert in barndominium design and construction.
His work has been featured in several respected publications, including Barndominium Life, where he frequently contributes articles on best practices and emerging trends in the field. Michael's ability to blend traditional techniques with cutting-edge technology and design concepts has earned him a reputation as one of the most knowledgeable writers in the industry.