Building your own home is one of the most rewarding things a person can do. Being able to choose every aspect of your home's design and make sure it is in line with your personal style is a great thing that can ensure your home is exactly what you want. It can also be a challenge to keep everything in mind and make sure you get what you are looking for.
One of the things you should not overlook when designing your barndominium is the barndominium garage doors. Garage doors take up a lot of real estate on the facade of your home and will do a lot when it comes to what you want to get in the way of style. Knowing what to look for when choosing barndominium garage doors can help you get the best possible look.

Why Choosing the Right Barndominium Garage Doors is Important
Unlike a lot of different style and accent pieces, barndominium garage doors need to be both fashionable and functional. You will generally be using your garage doors as much as you use any other doors and it is important that they will serve you well. Taking the time to think about your options will help you get the best possible barndominium garage doors for your particular home.
You want to make sure you are choosing the right barndominium garage doors because of how large they are. A garage door can be a major focal point on the exterior of your home and will do a lot in the way of defining the home's look. Because they take up so much space in the front of your home, choosing the right barndominium garage doors is very important.
7 Things to Consider When Choosing Barndominium Garage Doors
Style
One of the most important things to consider when choosing barndominium garage doors is their style. How your garage doors look and whether or not they fit in with the rest of your home's decor is very important because of their size and prominence on the front of the house. Make sure you find something that will not only fit the style of the barndo but will also enhance its overall look.
Style encompasses not just the types of barndominium garage doors that will fit with your home but also the finish and color. The materials that are used are also crucial to the style. You should think about whether you want your barndominium garage doors to contrast or match with the rest of the home and whether or not you want to continue with the industrial look of the exterior or if you want to use them to create something that is more organic.
Insulation
The insulation that your barndominium garage doors can provide is essential when considering whether they will be a good choice. This is especially true if you keep your vehicles in the garage or if you have sensitive things in storage there like photographs or other mementos that you want to preserve. Knowing what you are going to use your garage for will help you choose the right amount of insulation.
Some garage doors have higher amounts of insulation and can protect your garage from the cold or heat much better than others. Depending on the type of barndominium garage doors you are considering, you could potentially keep all kinds of sensitive items in your garage without worrying about them becoming damaged by the heat or cold. You can also purchase insulation kits that will improve the protection of the doors if you can't find one in a style you want that has the insulation rating you need.
How to Build Your Own Barndominium & 200+ Floor Plans
Get started today with our program "Barndominiums Made Easy: How to Build Your Own Barndominium" and get 200+ barndominium floor plans included!
Practicality
The number one thing you should think about when choosing barndominium garage doors is how easy they will be to use. You should make sure that you are not purchasing a door type that is cumbersome or too difficult to open and close. While styles like barn doors are very stylish, they can also be a big hassle when it comes to getting in and out of it.
If you are going to be using your garage doors as an entrance for your home, making sure they are easy to use is essential. Look at different options when it comes to openers as well. There are all kinds of garage door openers including smart options that can connect to your smart phone and open and close the door on a schedule or even offer a live feed via a camera straight to an app. The important thing is that you are able to use it and get in and out easily.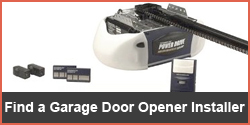 Easy Maintenance
When looking at barndominium garage doors, maintenance is something you should absolutely keep in mind. With garage doors, things like springs and brackets can easily get dirty or rusty and will stop working if they aren't properly cared for. This makes getting in and out of your barndominium a pain and could even necessitate a new door if something should break or deteriorate.

Consider the ease of maintenance whenever you are shopping for barndominium garage doors. Think about whether or not you will be able to do the required procedures and if the doors need any special kind of care. This is one step where it is very important that you don't underestimate your ability to do the work. When in doubt, choose the door type that will be best suited to your schedule and availability when it comes to maintenance.
Weather Resistance
Weather resistance is an incredibly important consideration when shopping for barndominium garage doors. This is especially true if you live somewhere that has extreme variations in the way of weather conditions and temperatures you will want to make sure that your barndominium garage doors are able to withstand the different elements that are common in your area without becoming compromised or sustaining damage.
This will also influence the types of materials that your barndominium garage doors are made of. For example, if you live in an area that gets a lot of rain, you may not want to get a garage door that is made out of a softer wood. This can result in swelling or deterioration once the weather starts to get moist. Considering the weather in your area will help you choose barndominium garage doors that will last you a long time and stay in better shape.
Windows
When looking for barndominium garage doors, it is very important to think about the windows and whether or not you even want windows on your doors. Windows can change the overall look of your garage doors and can change how the interior of your garage feels. They can also cut some of the insulation, so carefully considering windows is crucial.
One of the main things you should think about with windows for your barndominium garage doors is the kind of security you need. If you want to make sure that your cars are as protected as possible, windows may not be the best option. They are easily broken by bold intruders and may not offer the kind of protection you want for your home.
Budget
Finally, you want to consider your budget when shopping for barndominium garage doors. Depending on how important this aspect of your home is to you, you can spend as little or as much as you want. However, you should not expect to get something that is incredibly high-quality for a small amount of money.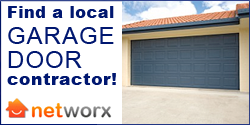 Standard garage doors that have absolutely no insulation can run you as little as a few hundred dollars. However, these will not give you the kind of security and protection that you might need. Something that will offer you years of use and style enhancements will cost anywhere between one and a few thousand dollars. Think about your budget before you go shopping and pick an one that fits in your budget that will work for you.
Types of Garage Doors to Choose From
When choosing your barndominium garage doors, there are several different types you can choose from.
Sectional Garage Door
The most popular and most common barndominium garage door is a sectional garage. This consists of different panels that are connected with hinges. As the door opens, the wheels roll up on a track. You can get this in various heights and widths, making it the most popular.
Glass Garage Door
Becoming more and more popular is a barndominium glass garage door. This allows lots of light to enter as well as showcase what is inside the area. These also typically are very low maintenance. They are stronger than you think and a great choice for barndominium builders, especially if you want to create an indoor-outdoor living space.
Roll-Up Garage Doors
Roll-up garage doors are popular in more commercial buildings but also appear in many barndominiums that have large shops with tall doors. These are made of steel and are intended to withstand a lot of usages. These are typically more expensive upfront because of their durability longterm.
Tilt-Up Canopy Garage
Another popular barndominium garage type is the tilt-up canopy garage door. This door does not have sections and raises as one solid piece. They are on a pivot hinge which allows you to tilt the garage how you see fit.
Conclusion
Choosing the right barndominium garage doors can be incredibly tricky if you don't know what to look for. There are a lot of different options available and not all of them will be right for your particular home. If you want to make sure that your new garage doors will serve you well and give you the kind of security and style you need, it is important that you understand the look you are trying to go for and what you are going to be using your garage for while living in the home.

If you would like more helpful guides like this one, be sure to check out the rest of BarndominiumLife.com. There, you will find information on building a barndominium in different states as well as in-depth how-to guides for different aspects of the barndominium building process. You will also find featured barndominiums that will help get you inspired for your own project. Seeing what is available and out in the world will help you choose the right barndominium garage doors and get you thinking about your perfect custom home.
Like this Post? Sign up for our email list!
Be the first to see new posts about the best barndominiums, construction guides, floor plans, and more! Enter your information below to become a BarndominiumLife VIP.
Barndominium Garage Ideas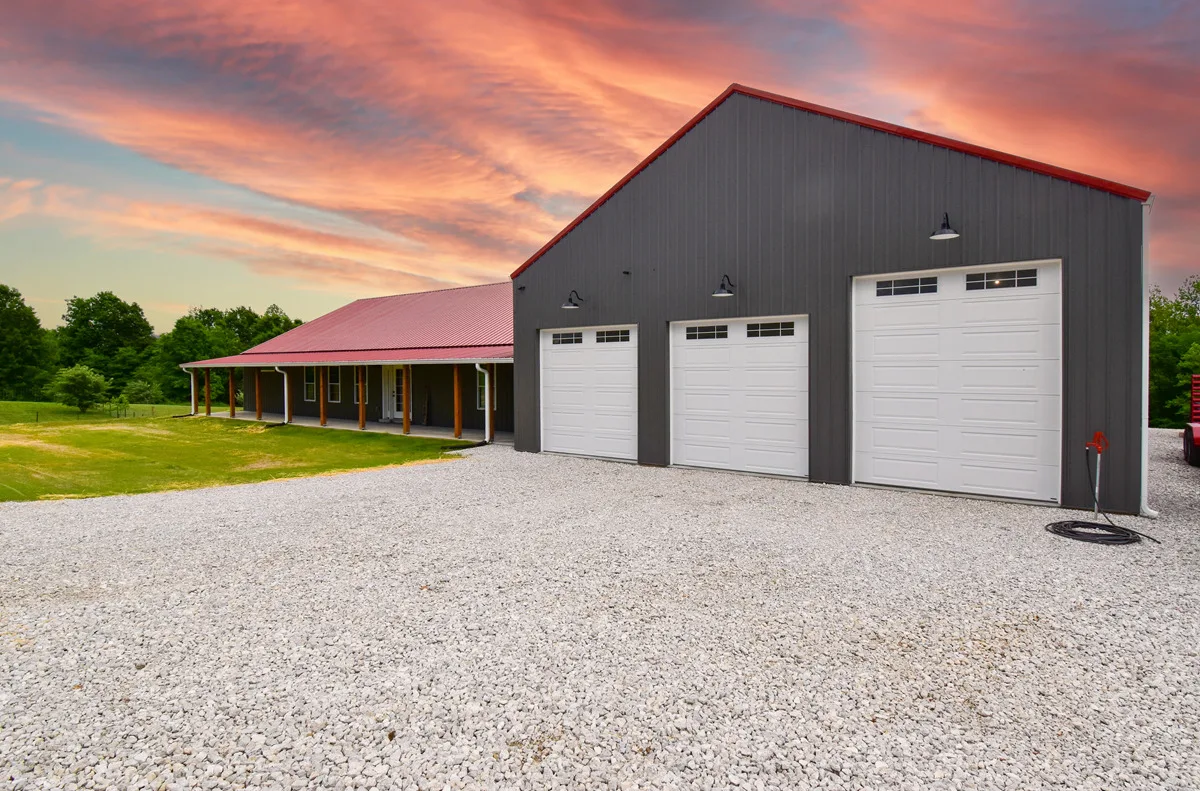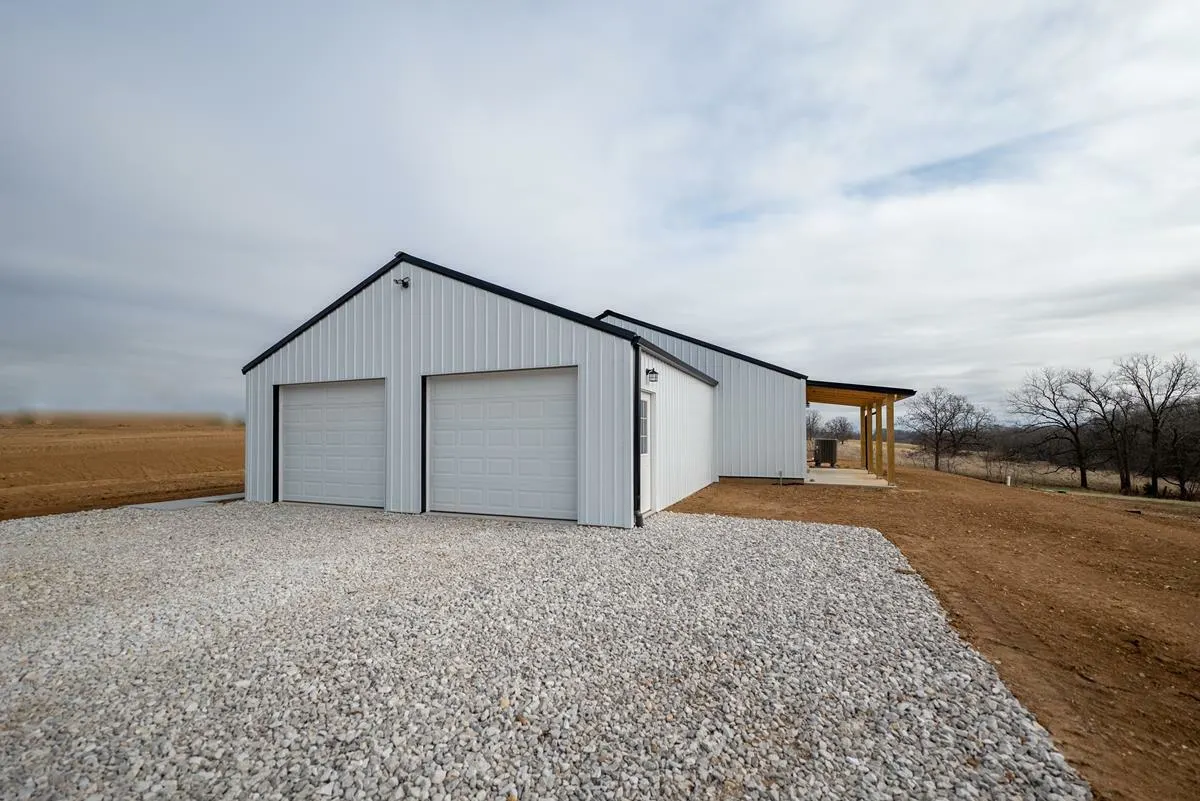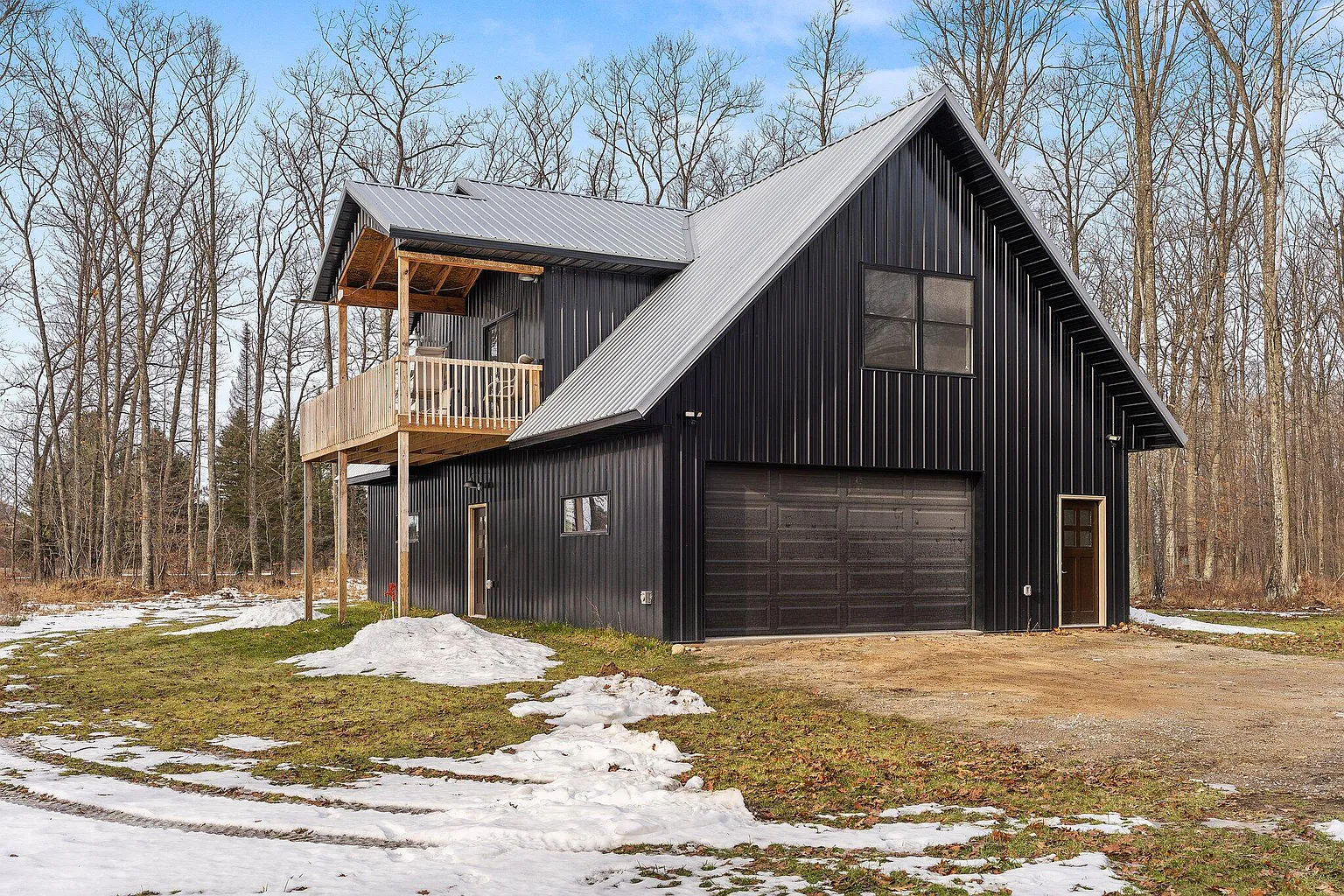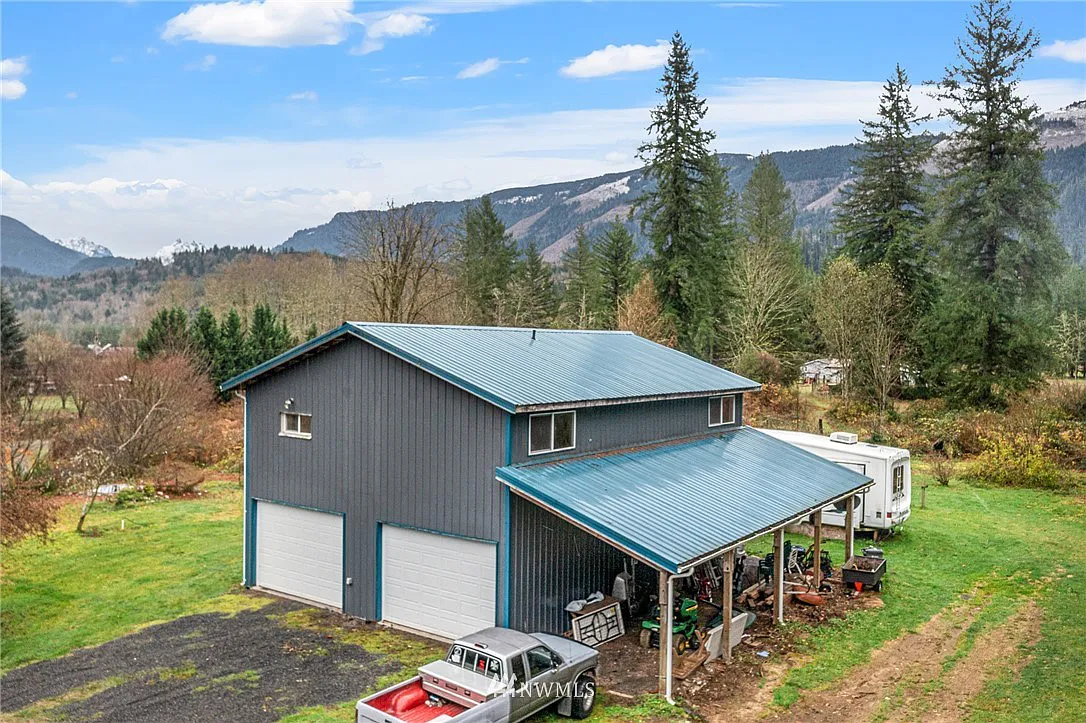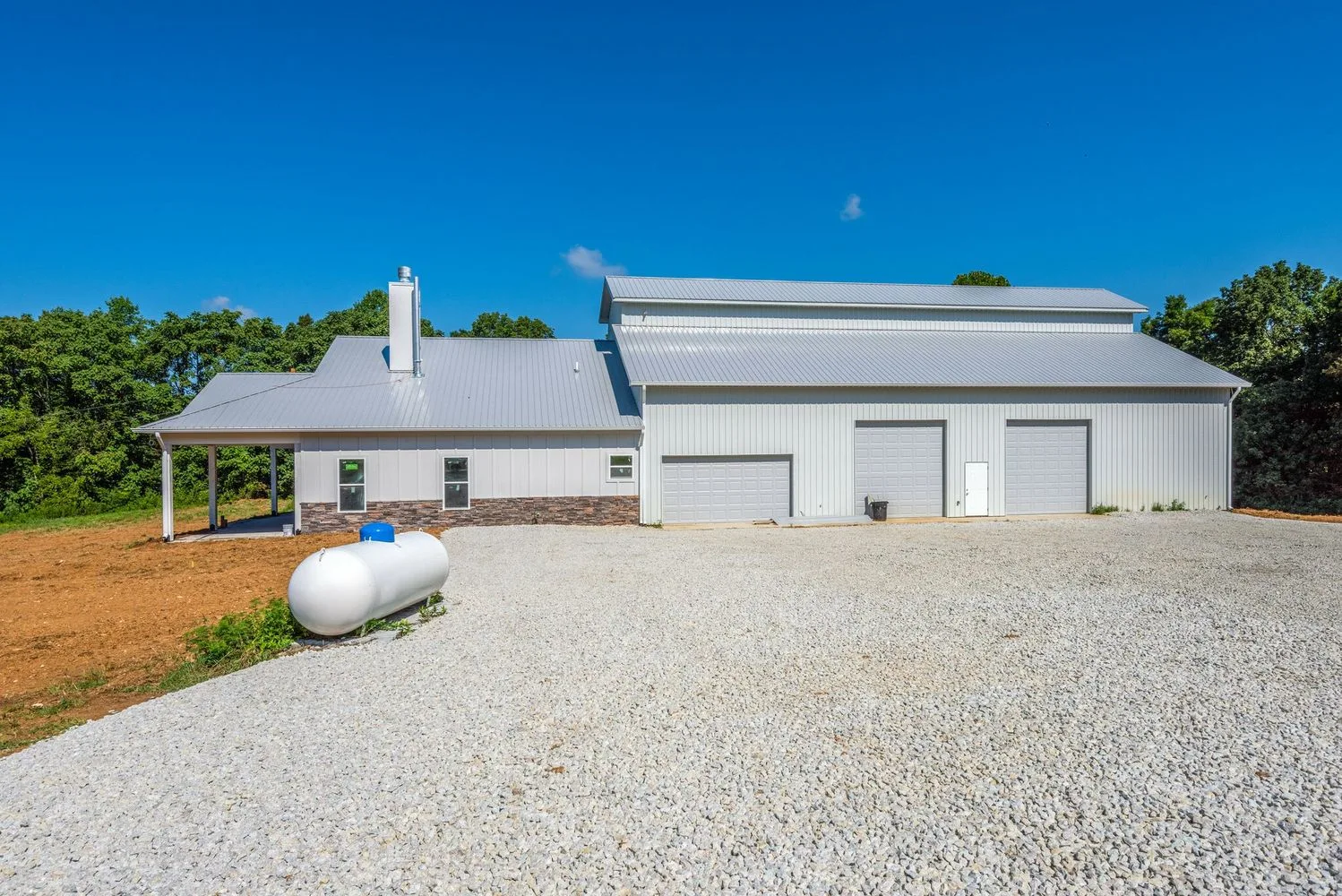 Michael O'Connor is a seasoned barndominium writer passionate about creating unique and innovative barndominiums. With over 15 years of experience in the construction industry, Michael has established himself as a leading expert in barndominium design and construction.
His work has been featured in several respected publications, including Barndominium Life, where he frequently contributes articles on best practices and emerging trends in the field. Michael's ability to blend traditional techniques with cutting-edge technology and design concepts has earned him a reputation as one of the most knowledgeable writers in the industry.