If you have ever dreamed about building your own home, it's possible those dreams have been quickly dashed. The idea of building a custom home for yourself and your family is very exciting, but it can be a long, involved process that not everyone is prepared for. That's why building a barndominium in Oregon is such an exciting prospect. With the dawn of the tiny home and alternative housing movement upon us, there has never been a better time to dip your toe in the world of barndominiums.
Barndominiums and other unique types of housing are becoming more and more popular every year. With more people accepting different ideas of what home looks like, the possibilities are opening up for everyone.
For first time home buyers, building a barndominium in Oregon could be a viable option, whereas building a traditional home simply wasn't accessible enough or affordable at all. We have put together this in-depth, detailed guide on building a barndominium in Oregon to help you manage your expectations and be inspired for your own, custom home.
If you would like more information and tips from the experts, be sure to check out the ebook, Build Your Dream Barndominium by Don Howe. This book has floor plans, design ideas and more to help get you thinking about the possibilities of your own barndominium in Oregon.
What Is a Barndominium and What Are Some of the Advantages?
A barndominium is a custom home that has been built from the framework of a metal pole structure or other barn-type building. There are so many advantages to building a barndominium in Oregon, and any number of them could be the thing that you have been needing in order to be pushed in the custom-build direction. The build process of a barndominium is so much more doable for the average person, and that opens up possibilities that you may not have had access to before.
The most important benefit of building a barndominium in Oregon is the lower cost. Because the construction process is so much simpler, there are ways to save money every single step of the way. Materials and labor are much less expensive for a barndominium build due to the quicker construction time and the simpler design. This cheaper start up cost is one of the reasons building a barndominium might be the right choice for you.
The other advantage of a barndominium is that they are so much easier to maintain than a traditional home. The metal construction is less vulnerable to degradation than a traditionally built wood-frame house might be. This is especially important in wet climates like Oregon, where rot and disintegration is a serious problem for most homeowners. That reduction in maintenance can save you serious time, money and aggravation down the line.
Cost of Building a Barndominium in Oregon
One of the most important things to understand about budgeting for a large-scale construction project is how it is priced out. New homes are generally priced by square foot. This way, you can get a complete picture of what it is you are paying for. This will help you budget how many rooms you need and how much space your new custom home is going to have. Getting an accurate idea of just how much house you need will be a great way to set your goals and your budget.
The cost of building a traditionally constructed, wood-frame house in Oregon is around $270 per square foot. It is very important that you understand that this number is for the initial construction only. This will get you a working structure around which you can make your home. This does not include things like furnishings, painting, HVAC or the other features that make a house more than just a building.
Conversely, the cost of building a barndominium in Oregon is more in the $200-$250 per square foot range. This is an unprecedented savings that you don't generally see in the construction industry. While this figure is only an estimate and is also just the price of the general structure, this leaves a lot of room in your budget. With the money you save on the initial construction, you can spend much more on the things you have been dreaming about when you think about building your own home. Electronics, custom cabinetry and furniture are all a lot easier to afford when you haven't spent a fortune on the initial construction of the building.
Barndominium Builders in Oregon
Before you begin building a barndominium in Oregon, you are going to have to decide who you are going to hire to do the heavy-lifting. Most people are not going to be able to do their initial construction themselves. In those cases, you are going to have to hire a builder to get your barndominium in Oregon up off the ground.
The construction business is massive. It can be difficult to know who you should hire to do your barndominium construction. One of the things that you should look for is a builder that is experienced in pole brands and metal pole structures. They will know how to best go about building the kind of framework you need for your barndominium in Oregon. Many builders specialize in building these types of buildings. If you can find a company that does this, they will be your best option for your particular project.
The other thing that you should look for when hiring a builder for your barndominium in Oregon is a good reputation. This is a fairly big job and it is important that you hire someone who has many happy clients under their belt. There are a great number of places where you can find reviews from previous clients of different construction companies. Browsing through these can give you a good idea of whether the company you are hiring has a good reputation. To help you begin the process, we have put together a list of some of the best barndominium builders in Oregon.
Ironwood Structures
Ironwood Structures specializes in metal garages, barns and more. Because of their specific experience in the type of structure you need to build a barndominium in Oregon, they could be a great choice for you. They know everything there is to know about these kinds of buildings and construction projects.
DC Buildings
DC Buildings has built all kinds of structures from horse barns to gigantic event venues. They have the ability to make your barndominium in Oregon as lavish and unique as you can dream it. They are a great choice for people who want to do something a little bit different with their custom home.
Miner Pole Buildings
Miner Pole Buildings offers customer service that is beyond the pale. They work closely with you to build the kind of barndominium in Oregon that you have been thinking about. They pride themselves on their personal touch and the level of service that they have been offering their clients for years.
Barndominium Kit Providers in Oregon
One of the options open to you for building a barndominium in Oregon is to use a barndominium kit provider. Building a metal pole structure completely from scratch is not the route that everyone is going to want to take. For example, if you live in an area where it is difficult to find materials, a kit could be the way to go.
One of the major advantages of using a barndominium kit is that everything comes in one convenient package. Many of them can be pre fabricated to your exact specifications as well. However, if you like, you can also choose from kits that are already designed and ready to get put up on your piece of property.
Barndominium Financing in Oregon
Barndominium Financing Request
Oregon Farm Link
Oregon Farm Link offers financing for all kinds of farm-related projects in the Pacific Northwest. They even offer "micro-loans" or 35,000 dollars or less for niche projects. If you want to work with a bank that understands that everyone's needs are different, they are a great choice.
Northwest Farm Credit Services
Northwest Farm Credit Services has been in business for over 100 years serving the state of Oregon. They are one of the leading providers for small businesses and individuals looking for financing in the agricultural sphere. They will be more than happy to help you secure financing for your barndominium in Oregon.
Where to Find Land for a Barndominium in Oregon
There are many places online where you can find land for your barndominium in Oregon. Many listings will offer ways to filter out parcels of land that will not suit your needs. Luckily, Oregon is a large state with a lot of land for sale in rural areas. You will be sure to find something that is just what you have been looking for for your custom dream home.
The piece of land you buy for your barndominium in Oregon is one of the most important factors in the project. It must be accessible to things like emergency services and mail, and it must also have access to utilities such as power and water. You will also need to secure a separate land loan, which can be done with any of the agricultural banks above.
Barndominium Floor Plans in Oregon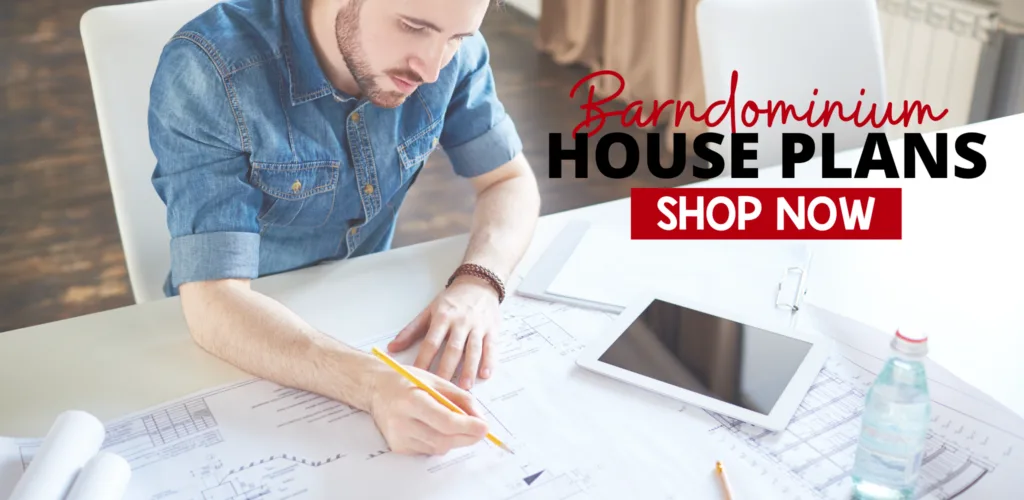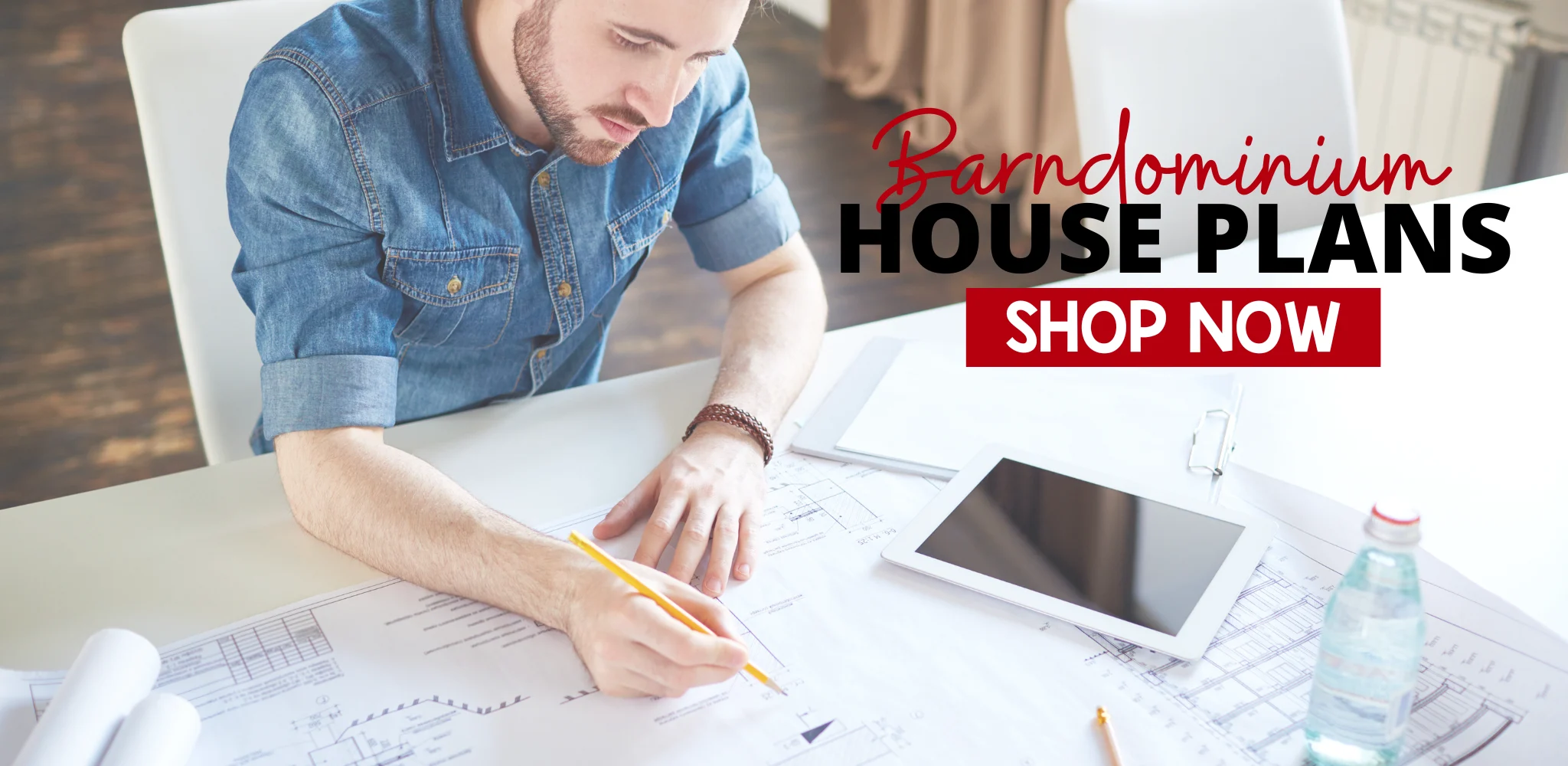 Don't want all the hassle of building a barndominium from the ground up? Then you may want to buy an existing barndominium in Oregon! With our Barndominiums for Sale Marketplace, you can browse to your state and find a barndominium for sale near you.
The beauty of buying an existing barndominium is that it can be really easy to customize the floor plan to your liking. The previous owners' setup is just a starting point! Also, by buying a barndominium in Oregon, you bypass the potential troubles of the building process – delays, dealing with contractors and subcontractors, and city or county bureaucrats trying to make your build process a nightmare.
Don't delay – find a barndominium for sale in Oregon now!
Conclusion
By reading this guide, you have gotten some of the most crucial information regarding building a barndominium in Oregon. If you would like even more helpful tips and tricks, check out the ebook, Build Your Dream Barndominium by Don Howe. There, you will find a wealth of expert knowledge that will inspire you to get your own dream home started.
If you would like more guides like this one, check out the rest of BarndominiumLife.com. There, you will find more helpful tips and tricks from the pros. You will also find featured barndominiums, barndominium floor plans, and information on financing and insurance. Knowing as much as you can will help you get the best results for your dream home.
Michael O'Connor is a seasoned barndominium writer passionate about creating unique and innovative barndominiums. With over 15 years of experience in the construction industry, Michael has established himself as a leading expert in barndominium design and construction.
His work has been featured in several respected publications, including Barndominium Life, where he frequently contributes articles on best practices and emerging trends in the field. Michael's ability to blend traditional techniques with cutting-edge technology and design concepts has earned him a reputation as one of the most knowledgeable writers in the industry.