Are you looking for a barndominium kit provider for your barndominium build? Hurricane Steel buildings may be a really great option. Find out if Hurricane Steel buildings are right for you as we review what they offer, how to order, as well as what warranties they offer if any.
Shop Hurricane Steel Buildings
Hurricane Steel Buildings is a great company offering high-quality barndominium kits for those looking to order their next storage building, steel home, or workshop. Offering the most reliable and trustworthy construction material in all 50 states so you can always find an accessible retailer near you.
With many companies and government agencies relying on Hurricane Steel Buildings see why you should too.
What Products Does Hurricane Steel Buildings
Hurricane Steel Buildings offer a variety of building kits. No matter if you are looking for a workshop or garage you can find a metal building kit to fit your needs. With a variety to choose from you will be sure to find what you are looking for. Here is what they offer:
Barndominium Home
Hurricane Steel Buildings offer barndominium home kits that give you the advantage of owning your own private residence without having to pay high prices for it. No matter what state you are planning to build your barndominium these are perfect for building your next home.
Workshops
Metal building kits are perfect for professionals or those with a hobby who want to work on their own projects. With over 6 different types of metal workshops, you're sure to find the right one that's durable and will last long enough! Plus they come at an affordable price – making it cheaper than buying materials separately
Steel Warehouses
The steel warehouse kits from Hurricane Steel Buildings are the most durable, high-quality products they offer. Known for their ability to withstand severe climates and elements such as hurricanes or heavy snowfall without fear of damage! When you purchase one of these buildings it doesn't stop there; we'll provide all permits needed for construction plus help you connect with contractors who work exclusively in this industry so no matter what happens during your project you have reliable contacts to call if you need extra help.
Metal Garage
Metal garages are a great way to expand the living space you currently have. Metal garages are perfect for storing lawn equipment, ATVs, and even RVs. When building a metal garage with a kit from Hurrican Steel Buildings you are able to cut your cost by almost half. These metal garage kits come with a 40 year warranty.
How to Build Your Own Barndominium & 200+ Floor Plans
Get started today with our program "Barndominiums Made Easy: How to Build Your Own Barndominium" and get 200+ barndominium floor plans included!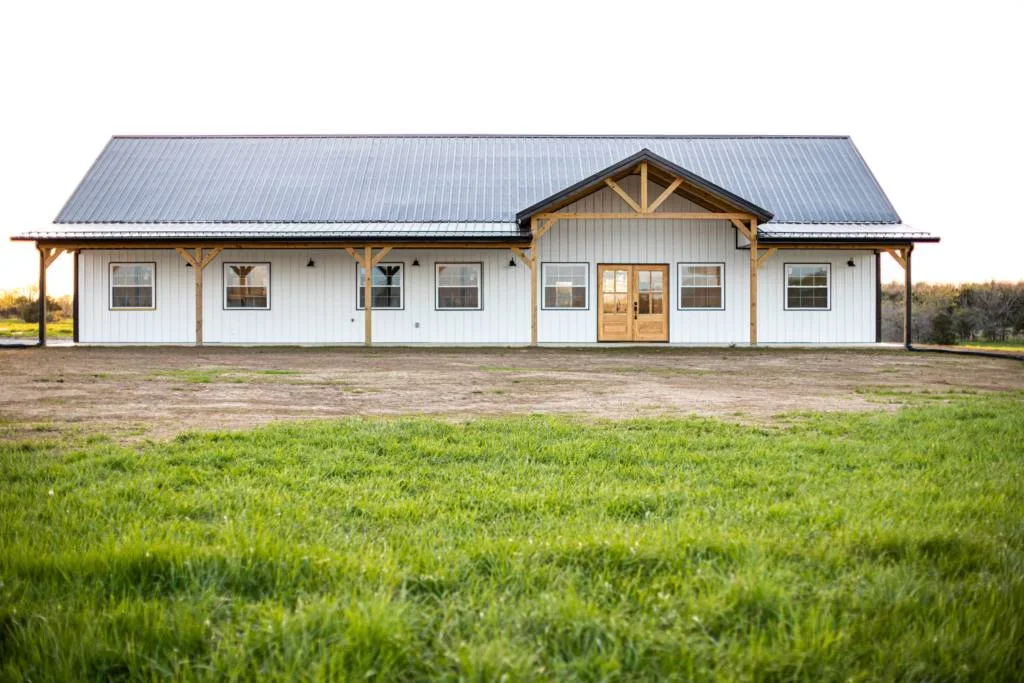 Why Choose Hurricane Steel Buildings
Steel buildings have become a popular choice for building kits for many homeowners and businesses due to their durability and strength. If you're in the market for a steel building, it's important to choose a trusted company that can provide you with a quality product. Hurricane Steel Buildings is one such company, and here's why we stand out from the rest.
There are many reasons to choose Hurricane Steel Buildings for your next building project. Some of these reasons their customers rave about are the following:
They are made in the USA with high-quality materials.
They offer a variety of products perfect for any need.
They have retailers located all over the world.
Have great customer service
Outstanding Warranty
Where Can You Purchase A Kit From Hurricane Steel Buildings?
If you're looking for Hurricane Steel Buildings, no matter where you are in the United States, you can find a retailer near you. Just visit their website and click on the state you reside and find the nearest retailer. You can be confident in your purchase of Hurricane Steel Buildings, knowing they are made with high-quality materials in the USA and easily accessible.
How to Build Your Own Barndominium & 200+ Floor Plans
Get started today with our program "Barndominiums Made Easy: How to Build Your Own Barndominium" and get 200+ barndominium floor plans included!
How Much Will A Steel Building Kit Cost You?
You can get a better estimate of the cost for your project by providing information about your desired length and width using the price calculator on their website.
Hurricane Steel Buildings Sales and Delivery Options
Hurricane Steel Buildings also offers straightforward sales and delivery options that make it easy and convenient for you to make your purchase. They are happy and willing to help you from the beginning to the end of your building. If you are needing consultation or assistance with contractors, building codes, site planning, and even construction Hurricane Steel Buildings has resources to help connect you with the right people. This company really wants you to have the best results possible when building your own build using one of their kits.
Advantages of Choosing Steel Hurricane Buildings Company
Even though Hurricane Steel Buildings structures are prefabricated, they have superior strength and are durable. These building kits are great for making a home of your own cheaper and simpler. They're also great if you are looking for a home that is capable of withstanding almost any weather and pest. With a warranty that is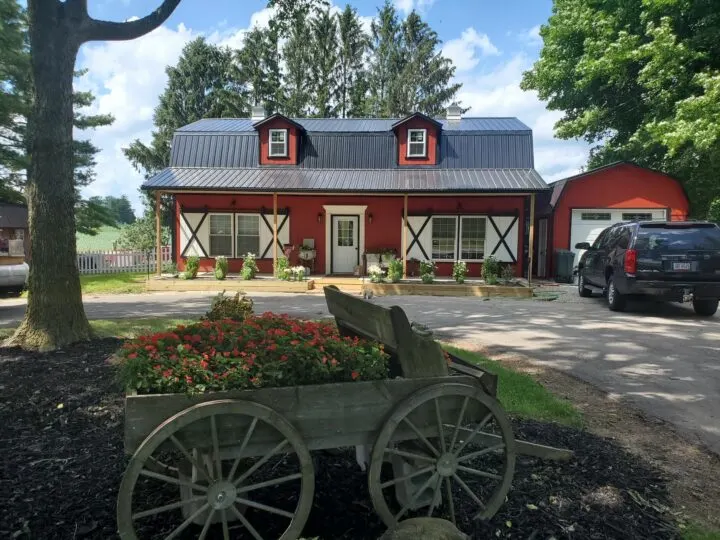 Final Thoughts
If you're in the market for a steel kit, Hurricane Steel Buildings is an excellent option. With a wide variety of options and sizes available, they have something to meet everyone's needs. Plus, their customer service is top-notch, so you can be sure that you'll be taken care of every step of the way. Check them out today to see how they can help you get your dream home built quickly and easily.
If you would like more guides like this one, check out the rest of BarndominiumLife.com. There, you will find more helpful tips and tricks from the pros. You will also find featured barndominiums, barndominium floor plans, and information on financing and insurance. Knowing as much as you can will help you get the best results for your dream home.
Like this Post? Sign up for our email list!
Be the first to see new posts about the best barndominiums, construction guides, floor plans, and more! Enter your information below to become a BarndominiumLife VIP.
Amanda Armendariz is an accomplished writer with a passion for all things home design and renovation. With over a decade of experience in the industry, Amanda has established herself as a leading voice in the world of barndominium living. Her work has been featured in a number of prominent publications, including Barndominium Life, where she currently serves as a contributing writer.
Amanda's expertise extends beyond the page as well, as she has hands-on experience in the renovation and design of barndominiums. Her ability to blend practical knowledge with creative flair has made her a sought-after consultant for those looking to transform their own spaces into stunning and functional homes.
When she's not writing or designing, Amanda can be found exploring the countryside with her husband and kids, seeking out inspiration for her next project. Her passion for the beauty and simplicity of rural living is evident in everything she does, and her commitment to helping others achieve their barndominium dreams is unmatched.