Something big and life changing. Deciding to build a house is one of those moments. I am Morgan Roepke, and over a year ago, my husband and I decided to take the road less traveled (literally), and jump head first into building a home. Along the way, we stumbled upon the barndominium community. With the inspiration of barndominiumlife.com and other individuals and groups, we made the choice to build a barndominium. We are only just getting started, and we would love for you to join us as we work our way through our barndominium building journey.
Find more info and pics from our journey on Instagram @morgan.homebuild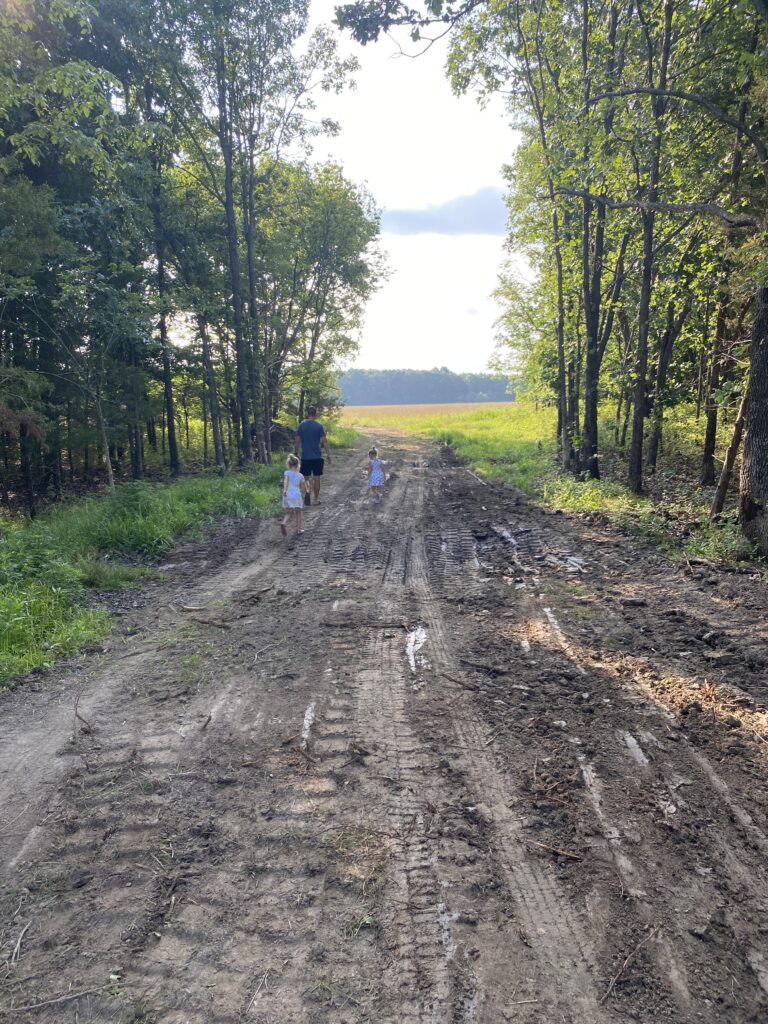 Our DIY Barndominium: Introduction
Our decision to build a DIY barndominium was full of twists and turns. For many months we wrestled with questions like, "Is building a barndominium really cheaper than building a traditional home?" and "Can we even afford to build a house in a pandemic?", "Do people around here even build these homes?" and "Do WE (with limited knowledge and experience) have what it takes?" These questions can be daunting, and the process was not at all easy. After tons of research, phone calls, meetings, and conversations, we made our decision, moved forward, and have not yet looked back. If you have found us here, my guess is that you may have some of these same questions. You may be interested in knowing why or how someone would build a barndominium. My goal is to be real, to document our building process, and to answer questions like these along the way.
Our DIY Barndominium: What to Expect
As I am writing this, we only just broke ground on our land a few weeks ago, and we have a gravel road and our dirt work done to prepare for our slab foundation. However, I don't plan to start documenting this journey for you at this point in the build. Trust me, so much of building a house comes before you break ground. Benjamin Franklin once said, "If you fail to plan, you are planning to fail." This sentiment could not be more true when building a home. The more preparation time you put into your build, the more confident you will be that you made the right choices along the way, and believe me, there are a million choices to make. All of this to say, I am going to rewind a bit and start this series with several articles containing things to prepare before breaking ground. These are some of the topics you may see in this DIY barndominium series:
Pre-build
Barndominium vs. Traditional build
Budgeting
Choosing land
Home plans and drafting
Financing a barndominium
Finding a contractor/subcontractors
During Construction
Step-by-step updates with pictures and videos as the build progresses
Communicating with your general contractor/subcontractors
Organizing build schedule
Tips for saving money
Authentic updates when problems arise and how we choose to solve them
Our DIY Barndominium: Is That Really a Barndominium?
Often online I have "watched" as trolling commenters on different platforms scoff at different home owners who claim to have bought or built a barndominium. Many people think that a barndo must be built according to a ridgid set of rules in order to qualify as a barndominium, as if it is an exclusive club or something. I disagree. Barndominiums often share similar qualities. They are a wonderful and unique style of home. However, no two barndominiums are completely alike, just as no two custom homes are completely alike. So rest assured, whether you plan to frame with wood or steel, have shingles or metal, have black framed windows or white, you are welcome here. I will do my best to acknowledge all of the different avenues that we considered as our plans developed.
I like to think that our barndominium will have many of the classic barndominium elements with a few elements that mimic traditional custom homes as well. Just to give you a snapshot of where we have landed, our barndominium will be on a slab foundation, and it will have metal siding and a metal roof. Our structure will have steel trusses constructed by a very reputable local metal fabricator who is based out of a small town about 15 miles from us. We will have a massive attached garage space, and abundant covered patios. All of these elements scream barndominium to me. However, our floor plan that we fell in love with was a traditionally built home from a website full of wood-framed homes. We used that plan as inspiration to draw out our barndominium floor plan, and the end result left some architectural elements that you almost never see in a barndominium. Does this mean we can't call our home a barndo? Of course not. Each unique home that finds its way into our community only helps give a creative edge to an ever-growing population of people who love the barndominium life.
Some of you may be wondering what common elements are considered "barndominium style." If so, you can check out our comprehensive article titled, "What is a Barndominium?" for more information.
Our DIY Barndominium: Will You Join Us?
Through the ups and downs, mountains and valleys of this project, my goal is to give you all the insight I can into what it is like to build a barndominium. I aim to give you the opportunity to avoid some of our pitfalls, and benefit from our successes. Will you join us?
Follow us on instagram for more updates on our build – @morgan.homebuild