Building your own home is an incredibly exciting prospect that many people dream about at some point in their life. However, it can be difficult to know what kind of home to build and how you can keep it under budget and as easy as possible. This means that first-time home builders might be stuck when they're trying to find the perfect type of home to get off the ground. That's why building a Quonset hut home could be a good option for all kinds of people.
In this article, we have put together a guide to the pros and cons of building a Quonset hut home. By understanding the benefits and drawbacks of these unique homes, you can decide if they are right for you. With the right knowledge, you can give yourself the best chance at success. Taking the time to be prepared will help you build your own custom dream home.
What is a Quonset Hut Home?
Quonset homes are dome-style buildings that are built out of corrugated steel stretched over a steel frame. These homes began as barracks during World War II that could be easily built. Because of their simple, straightforward design, they have a fast construction time and are relatively cheap.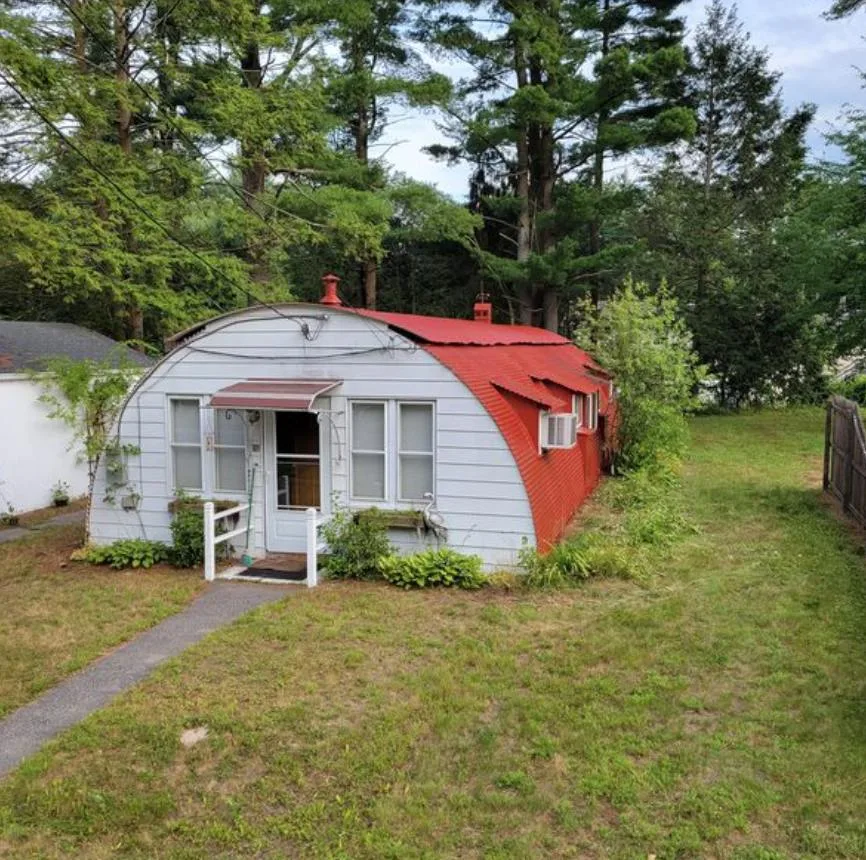 Quonset hut homes are incredibly unique-looking with their dome profile and raw aesthetic. If you are looking for a home that is unlike anything else in your neighborhood, they are a great choice. They are budget-friendly, simple options that can be built in a short period.
Quonset Hut Home Pros
Unique Look
Perhaps one of the biggest advantages of building a Quonset hut home is its unique look. Their domed appearance cuts a profile that is not like anything else currently on the market. If you build a Quonset hut home, you can be sure that it will look different from other homes in your area. Plus, they can be customized with almost any design element that you can think of.
Due to their interesting look, Quonset hut homes are perfect for the mid-century modern aesthetic. They have a striking appearance that, along with some windows and unique awnings, can be turned into incredibly upscale homes. The fact that they are so simple to construct gives you a lot more leeway with the design. You have a lot of different options available to you.
Easy to Build
Perhaps one of the most important benefits of building a Quonset hut home is its simple construction. Because they are simply corrugated metal stretched over a frame, they have a very short construction period. This means they are much more accessible to people who might not otherwise be able to build a home. This makes them great for first-time home builders.
Quonset hut homes can have a slab foundation, but they don't have to. They can also be built using a u-shaped concrete footing instead. This means that you can cut your construction time down to a few weeks as opposed to months or years. This is one of the biggest reasons people decide to build these simple, unique homes.
Open Floor Plan
When you build a Quonset hut home, you essentially get a blank canvas for your home ideas. This is because the floor plan is completely open and can be all one room if you want. Because of this, you can put anything in your Quonset hut home. It can have as many bedrooms or bathrooms as you want, or you could keep everything completely open.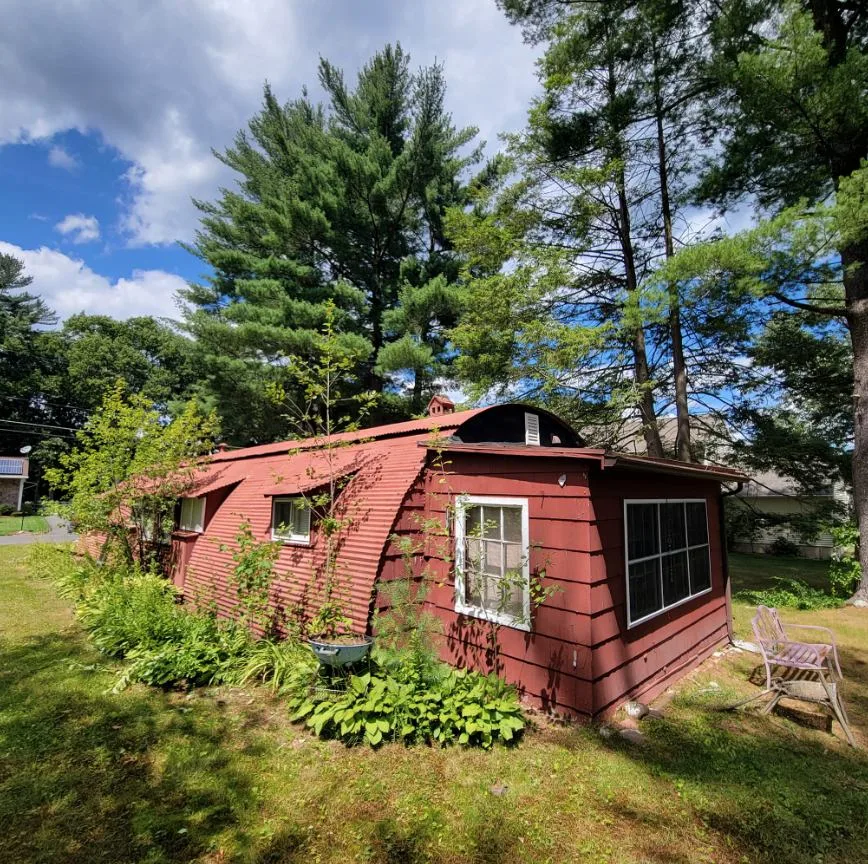 Open floor plans are a great way to give your home a large, open look. This is especially important with a Quonset hut home. Because they have lower roofs on the side, you must do everything you can to give the illusion of space. Keeping an open floor plan will feel much roomier.
Quonset Hut Home Cons
Loud
One thing you will have to keep in mind with a Quonset hut home is the fact that the roof is metal. While this can help contribute to their durability, it can also be incredibly loud. When it rains or hails, be prepared to deal with the extra noise that can occur. While some people get used to it, it might be difficult to adjust to the sound.
That being said, it is possible to insulate your Quonset hut home. Proper insulation can reduce some of the noise that occurs when it rains. Soundproofing is an important part of any home construction, and a Quonset hut home is no exception. Getting the right finishing work done can make all the difference with your home.
Reduced Headroom
If you are tall, a Quonset hut home might not be your best option. Because of their domed profile, they may have less room than you need on the side of the house. The roof line lowers the further you get towards the edge of the home. This means that you might not be getting the best value regarding volume.
Even though you may not have as much headroom, you can make up for that with height in the middle. Also, there are Quonset hut home designs where the dome doesn't go all the way to the ground. These designs have straight sidewalls that the dome connects to. While these will be more expensive, they could be worth the extra money.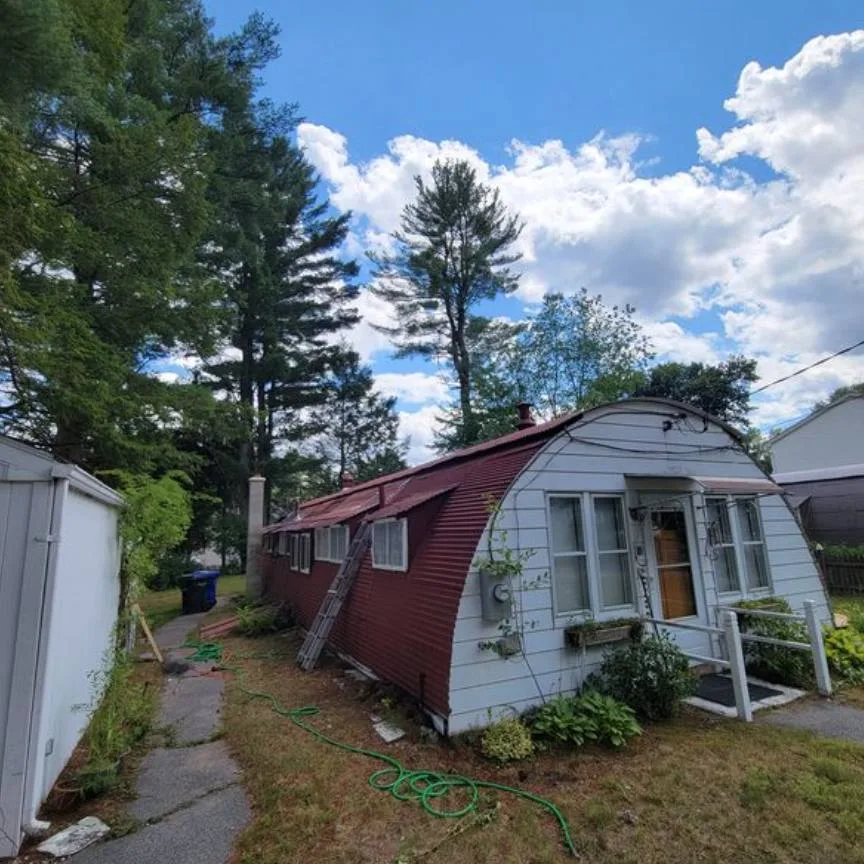 Less Longevity
One of the other downsides of building a Quonset hut home is their relative lack of longevity. This is because they are so easy to build and don't use traditional foundations. This can cause issues if you live in an area with a lot of extreme weather. If you want to build a forever home, a Quonset hut home may not be your best bet.
Conclusion
Building a Quonset hut home is incredibly exciting and can offer a lot of benefits. Knowing the benefits and downsides of building a Quonset hut home can help you decide if it is right for you. With the right information going in, you can end up with your ideal dream home.
If you would like more guides like this one, check out the rest of BarndominiumLife.com. There, you will find more helpful tips and tricks from the pros. You will also find featured barndominiums, barndominium floor plans, and information on financing and insurance. Knowing as much as you can will help you get the best results for your dream home.
Michael O'Connor is a seasoned barndominium writer passionate about creating unique and innovative barndominiums. With over 15 years of experience in the construction industry, Michael has established himself as a leading expert in barndominium design and construction.
His work has been featured in several respected publications, including Barndominium Life, where he frequently contributes articles on best practices and emerging trends in the field. Michael's ability to blend traditional techniques with cutting-edge technology and design concepts has earned him a reputation as one of the most knowledgeable writers in the industry.