Here's another featured beautiful and cozy home for a smaller family. This Tennessee Barndominium has approximately 1300 square feet of living space on the ground level and another 400 square feet upstairs. The other half is a garage.
Owned by an extremely creative bunch, this barndo has one of the simplest layouts yet has a very charming indoor design. To top it off, their light color schemes indoors add to its fresh and homey feel.
Here are the Tennessee Barndominium Photos
In a way, choosing the color scheme for your homes may give you a little stress with a lot of colors to choose from. But that's maybe only for some. And for others, choosing the colors might be the most exciting part they can't wait to see when done. Whatever color you choose will be there for a long time so you wouldn't want to go wrong with your colors.
The exterior color of your home makes the first impression. Dark colors are striking and make your structure stand out. Although lighter colors have been the more common option, don't be afraid to pick out the darker shade for your home exterior.
In a previous post, we've mentioned the advantage of getting Galvalume roofing. Galvalume coating has better resistance to oxidation and more superior resistance to corrosion when exposed to snow and rain. The best thing about it is that Galvalume roofing lasts at least 60 years. Think about how much of an awesome deal and savings you get out of it! Plus, you can choose your colors, too.
This Tennessee Barndominium has such a lovely contrast between the exterior color and the roof. But you gotta wait until we see the inside.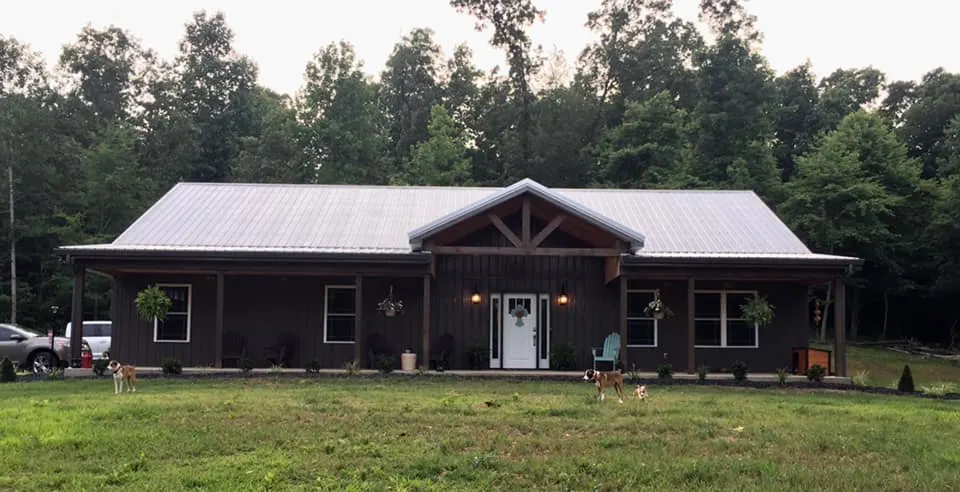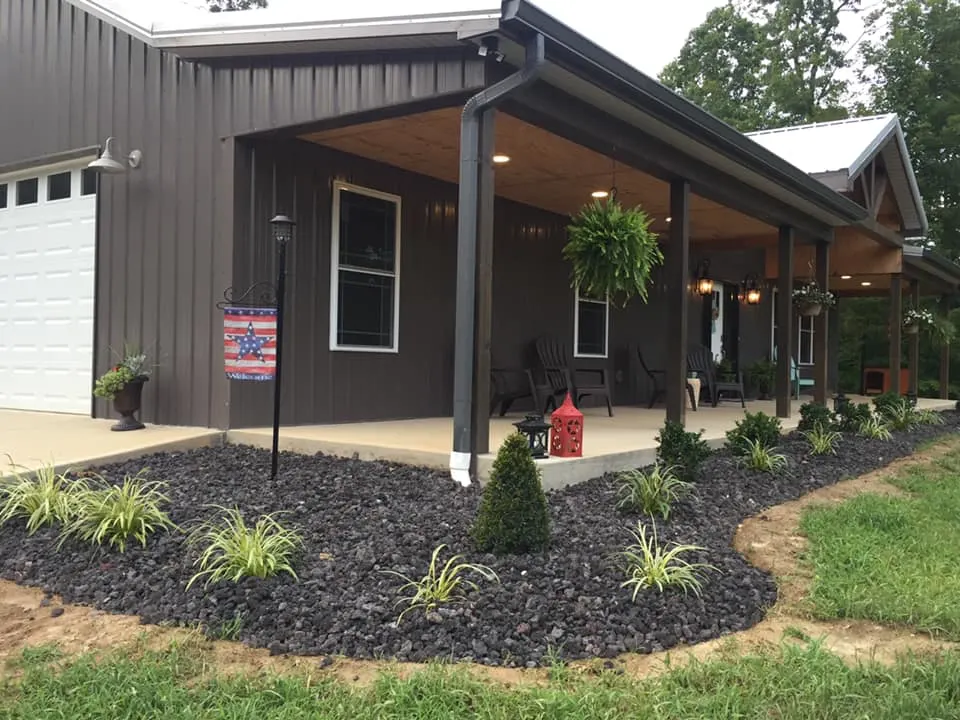 The interior is so simple yet so appealing…
This Tennessee Barndominium used light colors for its interior. The entire house looks very simple, bright, spacious, and airy. Finding the right combination of colors might be tough so here are 14 tips for choosing your interior paint colors:
Magazines and catalogs, the internet and social media, furniture, and home décor shops all provide great paint color inspirations.
The color theory, or the color wheel, helps you generate color scheme ideas.
Mix up neutral colors for a more creative result.
Draw paint color inspiration from fabric prints like throw pillows, beddings, or table linens.
Look outside for indoor color ideas. It could be the foliage green or the laid-back blue of the beach, these colors give a relaxing vibe.
Draw paint color inspiration from artworks.
Use historical color inspiration to match your decorating style.
If you aren't sure you like your choice of colors, don't ditch it too quickly. Try considering a shade lighter or darker. A little adjustment might be all you need.
Use undertones to find your perfect colors. Your favorite paint color may have colors lurking beneath it, like beige with a strong green undertone. It is necessary that you do sampling when you choose paint color undertones as this may reflect differently against lighting or other undertones in the room.
Do 1-6. It's your homework before you go to the paint store. It will keep you from grabbing too many color options.
Always sample the paints you're considering before placing it.
Flow paint color through your home for a relaxing vibe. You may choose a neutral paint color to be your signature hue and have accent colors in each room in different amounts.
Use a color consultant and ask to be visited to anticipate challenges such as lighting. Also, gather up ideas ahead to discuss with your consultant so they know what you have in mind.
Check out paint color apps to help you choose your color schemes quicker.
These tips will help you know the things you should never do at the paint store. After all, you never want to regret your color choices when it's all done considering the cost and all the effort.
How to Build Your Own Barndominium & 200+ Floor Plans
Get started today with our program "Barndominiums Made Easy: How to Build Your Own Barndominium" and get 200+ barndominium floor plans included!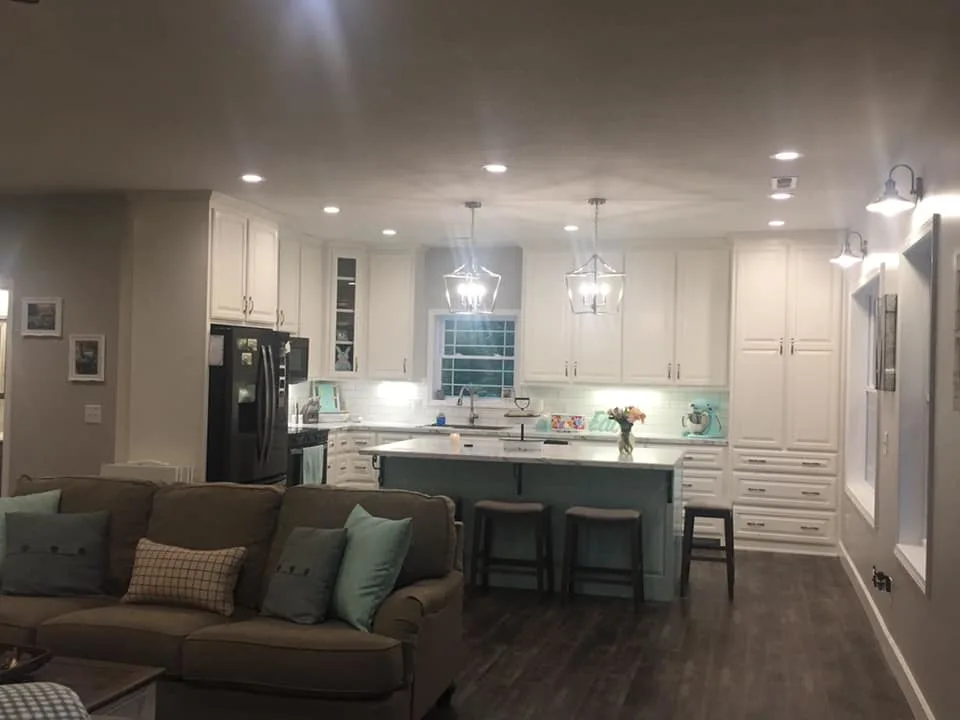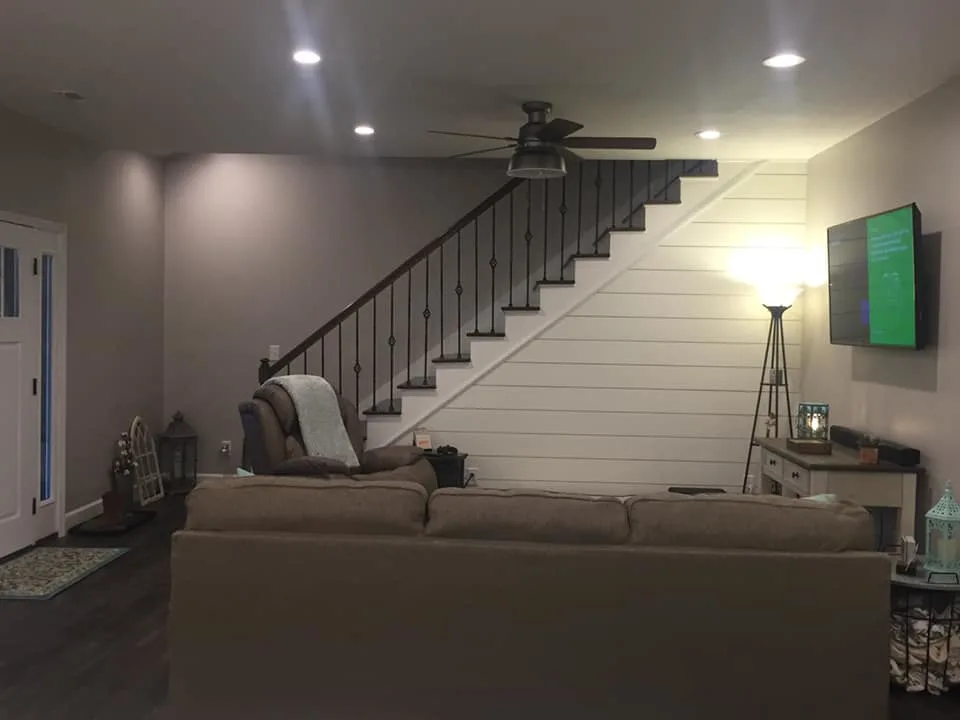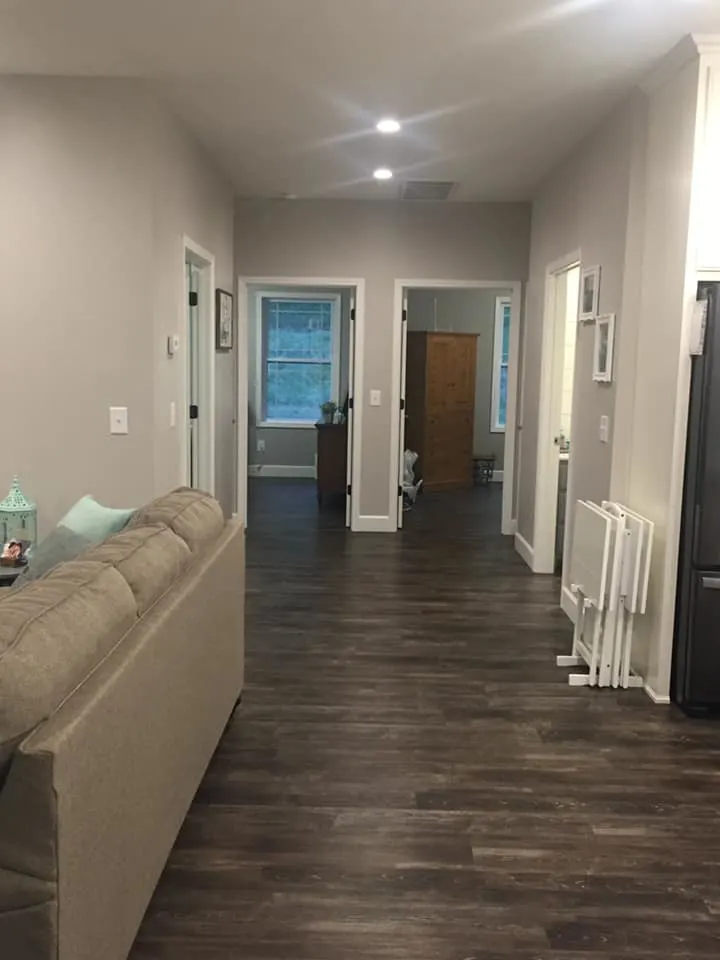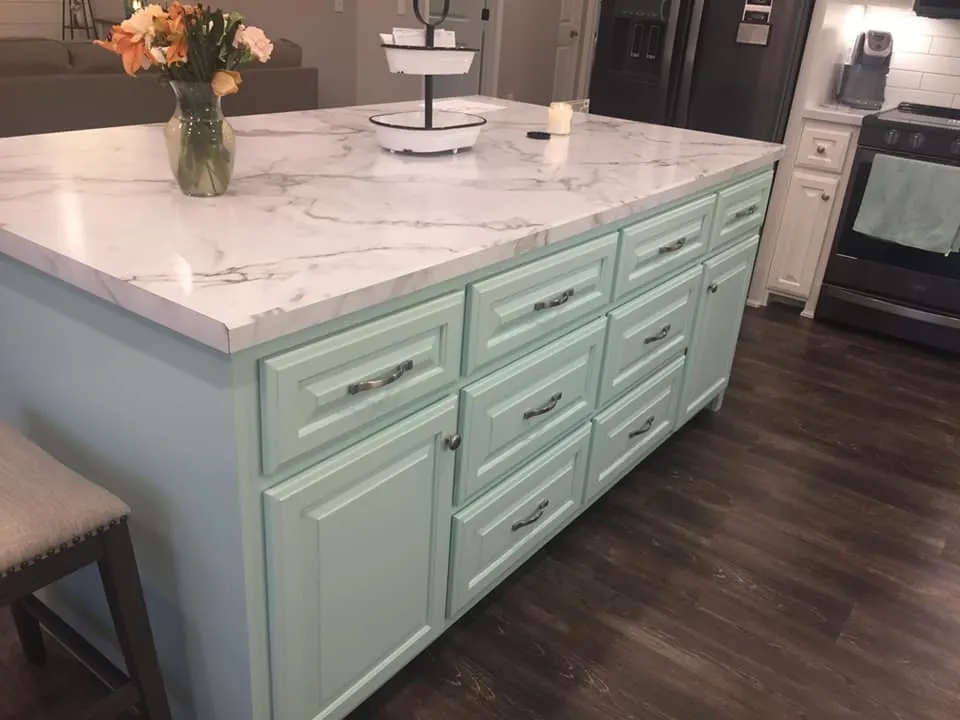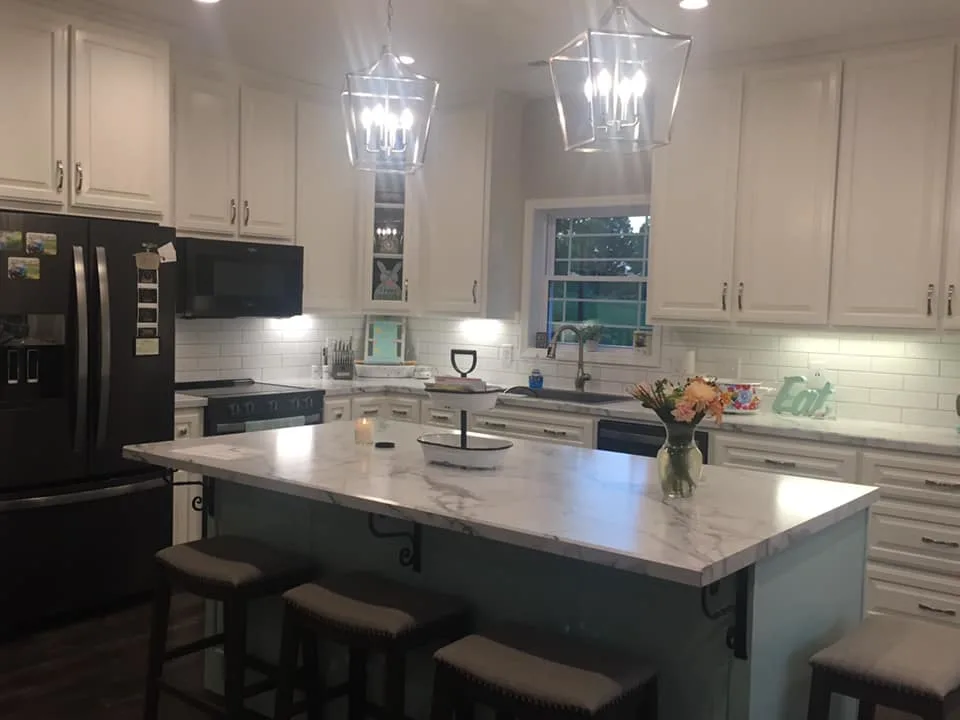 The Tennessee Barndominium countertops are Formica. This hard surface is amazingly made from resin-soaked paper. It is susceptible to damages as it ages. But more amazing is that you can repair damages to save yourself time and money. And when you feel like changing your countertop color, you don't have to rip it off your kitchen. Repainting your Formica countertop will cost less than installing a new one.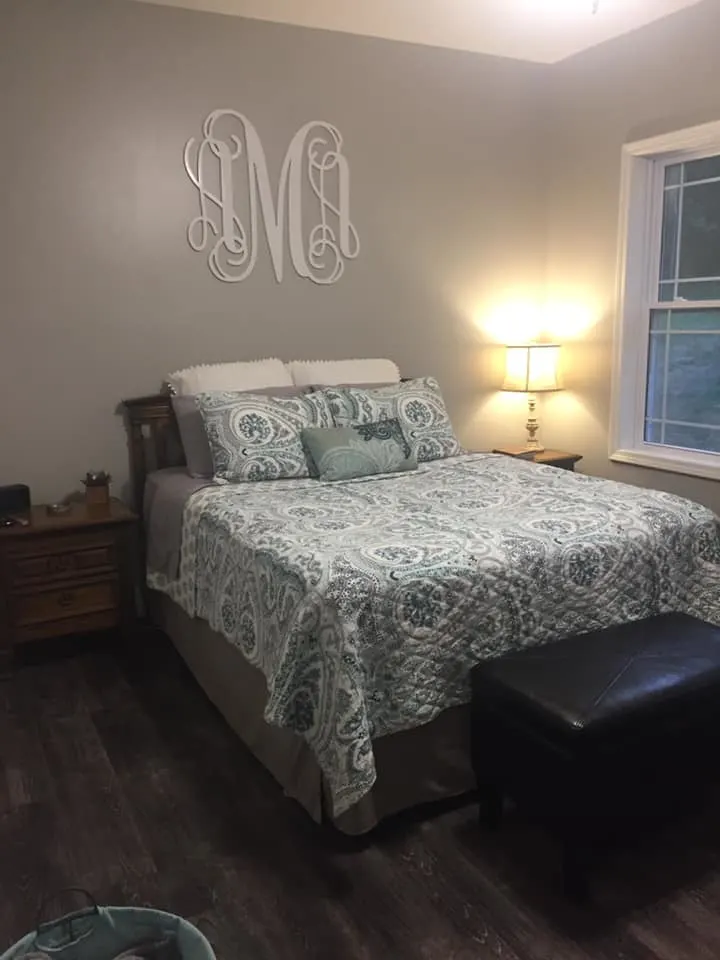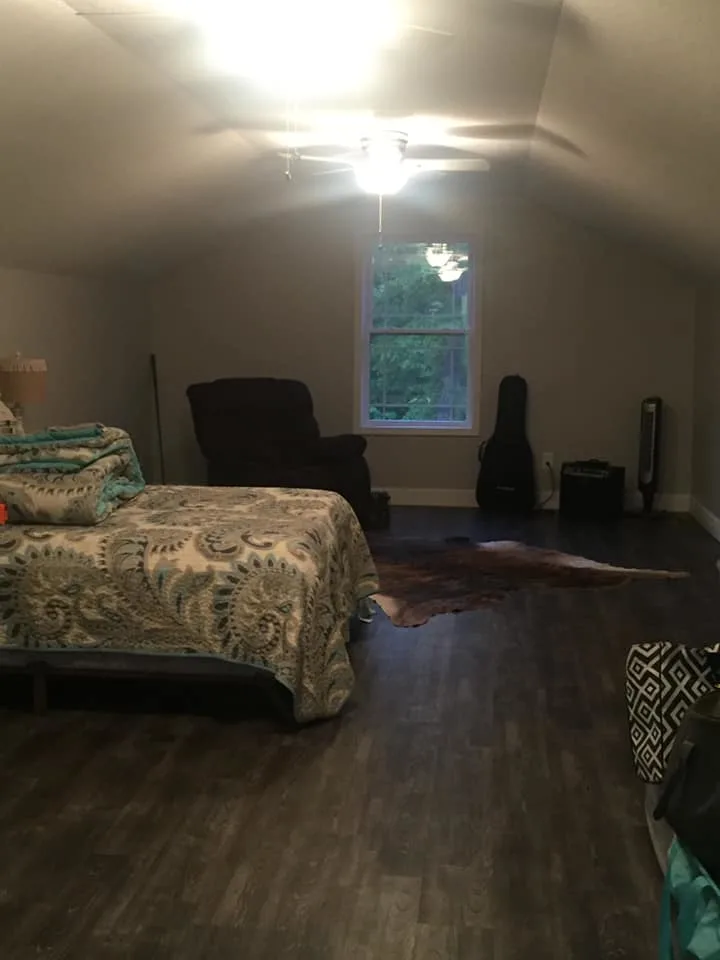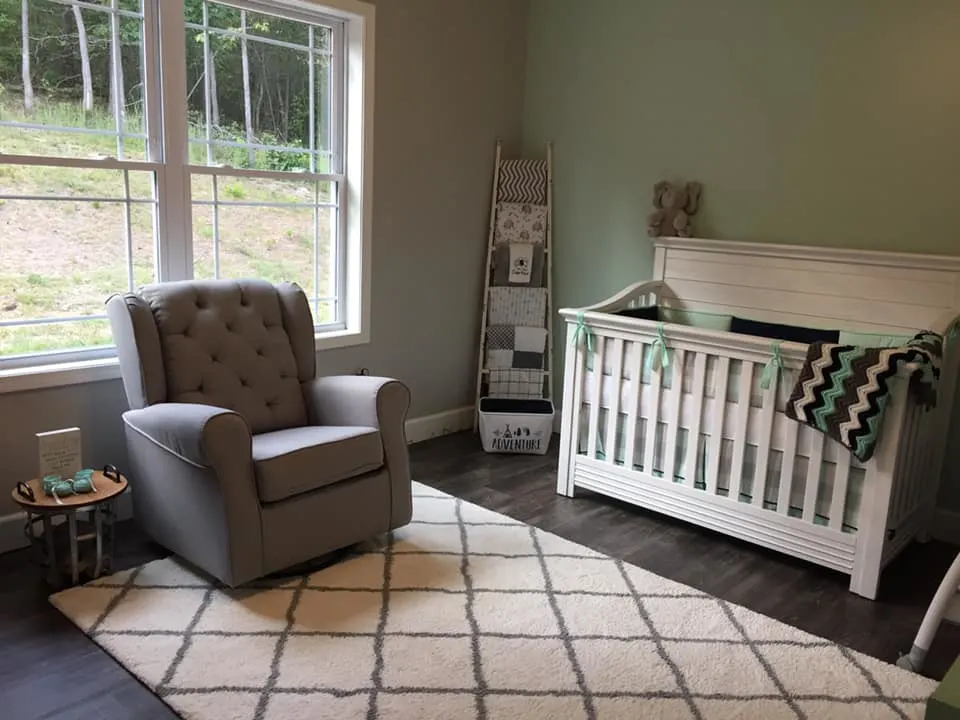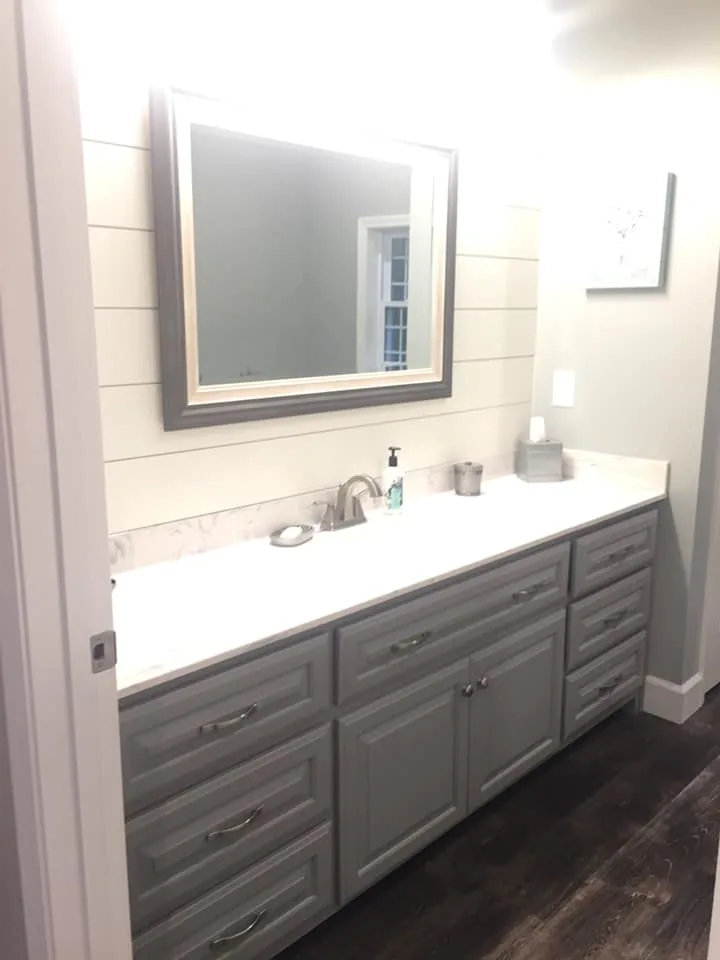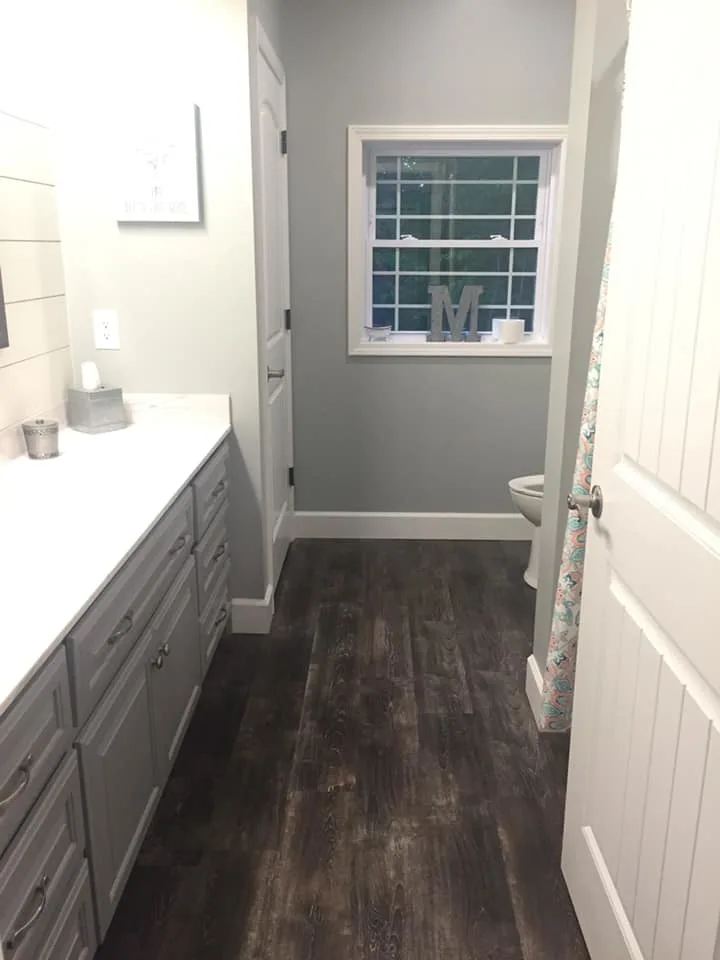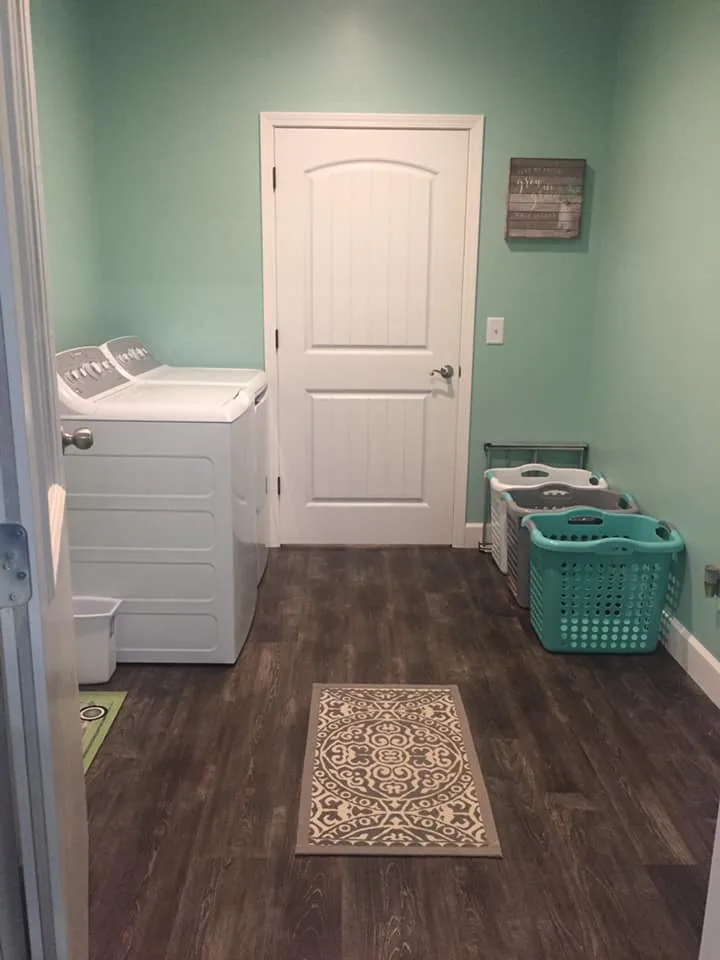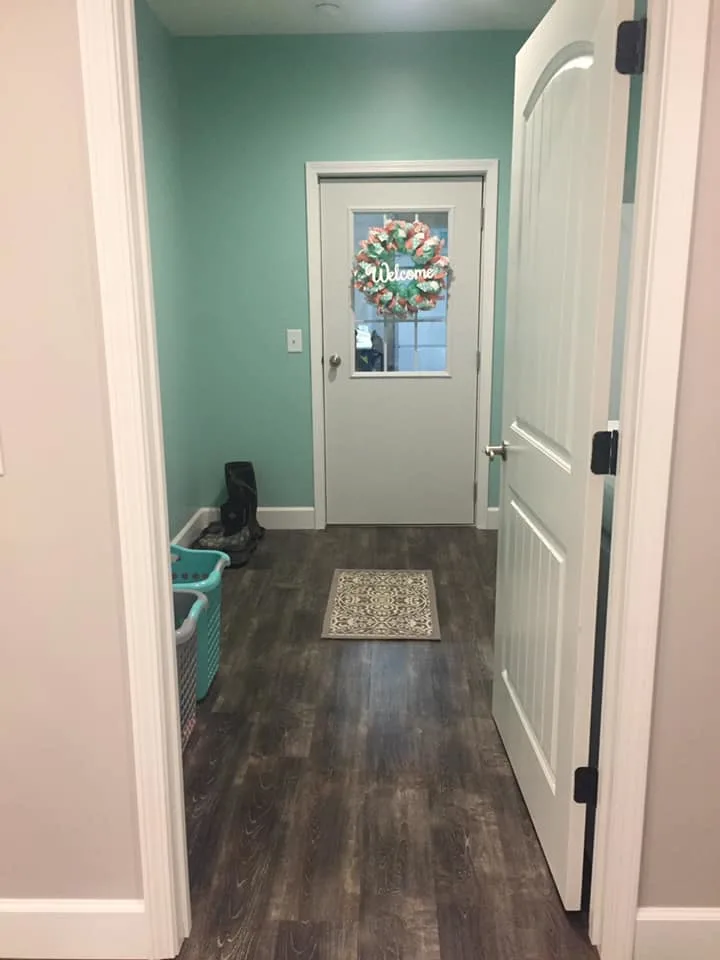 Interior paint colors may play an important role in creating moods. Coming home to a place like this, or even just staying in all day, can lift up your stress and even keep you in a good mood. And in reverse, you can also set the mood through your paint colors.
Get the Barndominium Life Program for a more thorough guide, inspiration and ideas about barndominiums.
How to Build Your Own Barndominium & 200+ Floor Plans
Get started today with our program "Barndominiums Made Easy: How to Build Your Own Barndominium" and get 200+ barndominium floor plans included!
Gail currently spends her free time geeking out about what's new and trending in the world of barndominiums.
She is the former executive editor of BarndominiumLife.com and loves working with the team and members of the barndominium community. She now contributes to the blog on occasion, but only when she feels like it!