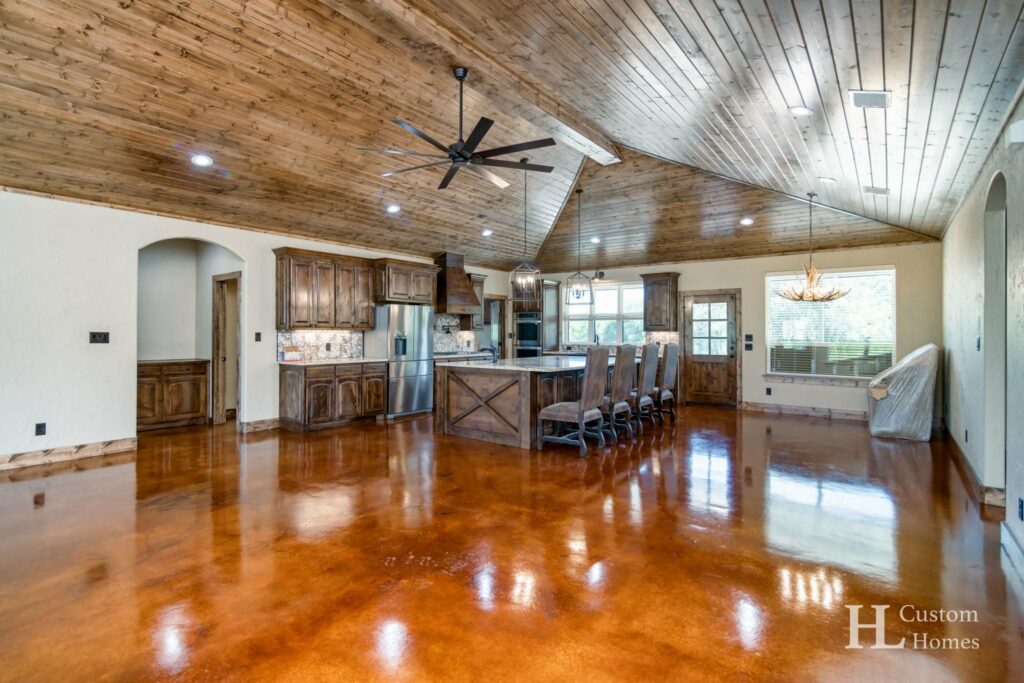 Planning to Build a Barndominium?
If you are planning on building a barndominium, one of the most important things to think about is the kitchen. Generally, the kitchen is where people tend to gravitate, especially during gatherings and parties. In many ways, it is the heart of the home and can make or break your barndominium. Making sure that people feel comfortable in your home is one of the best reasons to think about barndominium kitchens.
We have compiled 17 of the best barndominium kitchens in the United States so you can get a good idea of what your own barndo can look like and include. Taking note of some of the things you like about these barndominium kitchens can help you with your own planning and ensure that your kitchen is a place where you can create lasting memories for you and your family.
What to Consider for Barndominium Kitchens
Before you start planning your barndominium, it is best to get a good idea of what some of the best barndominium kitchens have and what they use to make their kitchens so appealing. Taking note of some of the below elements will allow you to create your own kitchen that is perfectly suited to your style and your needs.
Space
One of the first things you should consider when thinking about these barndominium kitchens is their use of space. If you have enough room in your kitchen, you can get your cooking done efficiently and easily without having to sacrifice any of the appliances or things you want to do. Counter space in particular is very important, so make sure to keep an eye on how the below barndominium kitchens use their counter space and how it is laid out.
You should also look at how much room is in the actual kitchen and think about what your needs are for your family. One of the most important things when designing your kitchen is ensuring that it is physically big enough. Being able to have multiple people working in the kitchen without getting on top of each other is crucial.
Appliances
One of the important things to take note of in the below barndominium kitchens is the actual appliances. You can use appliances to your advantage by choosing some that fit in with your particular design style. There are all kinds of options available to you and you can even get custom appliances from many different providers.
You will need to figure out whether you want stainless steel appliances or painted. Stainless steel appliances tend to have a more modern, contemporary look while painted appliances can make your kitchen look warmer and more coordinated with the rest of the house.
Layout
You should also be thinking about how your kitchen will be laid out. Since you will be spending a lot of time in it, your kitchen should be utilized in such a way that is beneficial to the rest of the home. Its configuration will have a lot to do with this.
The most important decision you will make is whether you are going to have an open or closed concept kitchen. Open concept barndominium kitchens have no separation between the kitchen itself and the rest of the house. Closed concept kitchens are confined to their own room in the home. Most barndominium kitchens are open concept because it saves space and allows you to socialize while you are working in the space. The one you choose will depend on your goals and what you want from your barndominium.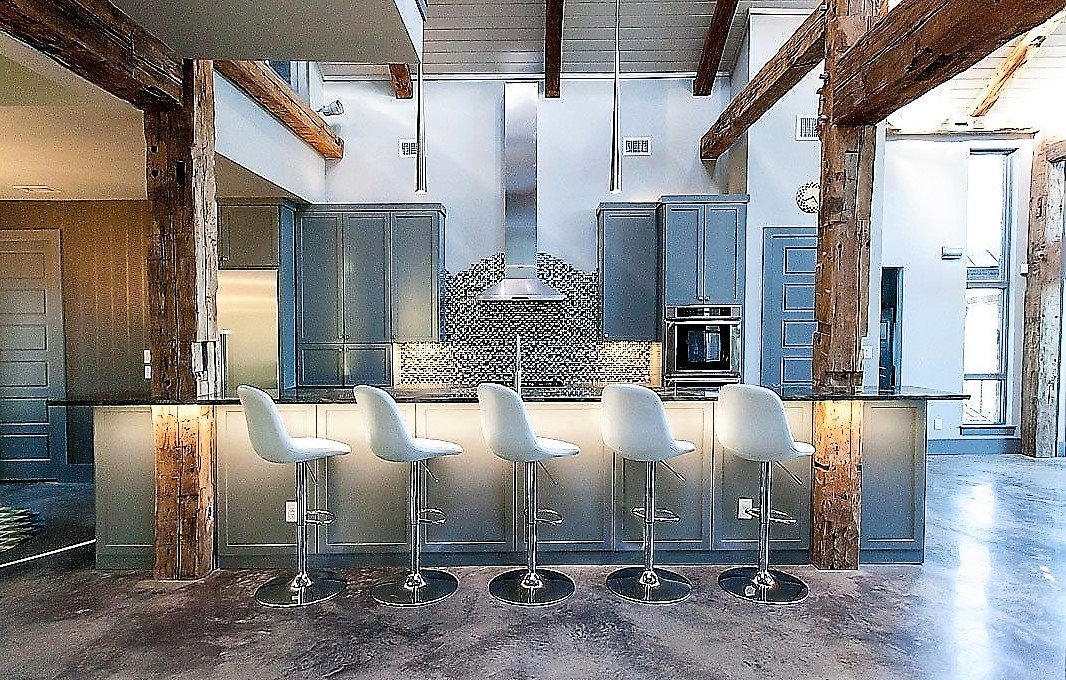 This stunning barndominium kitchen is part of an historic Dutch barn built in the mid 1700s in New York state. It was reclaimed and remodeled last year. The details on this remarkable restoration can be read by clicking here. Once you've decided on the idea of a barndominium in your future, it's time for the fun stuff. Like deciding on the interior decor and what it will actually look like.
Barndominium kitchens. Here are 17 excellent examples that you can emulate for your barndo. From the amazingly simple to the most elaborate. And from inexpensive butcher block countertops to the most expensive granite and on to corrugated tin backsplashes and island walls.
The best of the best barndominium kitchens
This kitchen is about the only thing cozy about this grand design barndo with soaring ceilings throughout. Click here for more details.
Here's a calming image recalling early mornings and a friendly mug of freshly brewed coffee,,,Click here for more details
This vintage look was achieved when Northworks Architects & Planners were commissioned to restore a 19th century barn into a modern home. Click here for more details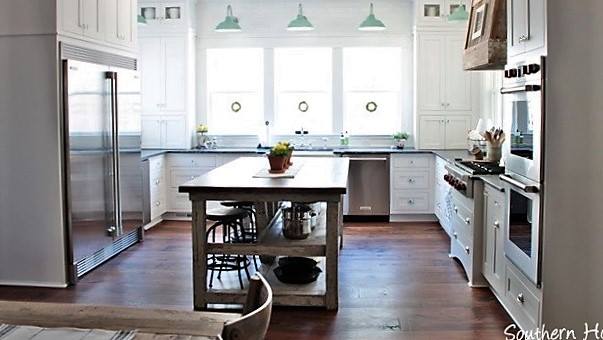 This icomc white farmhouse captured our attention and held it from this whitewashed kitchen to its white picket fence.. Click here for more details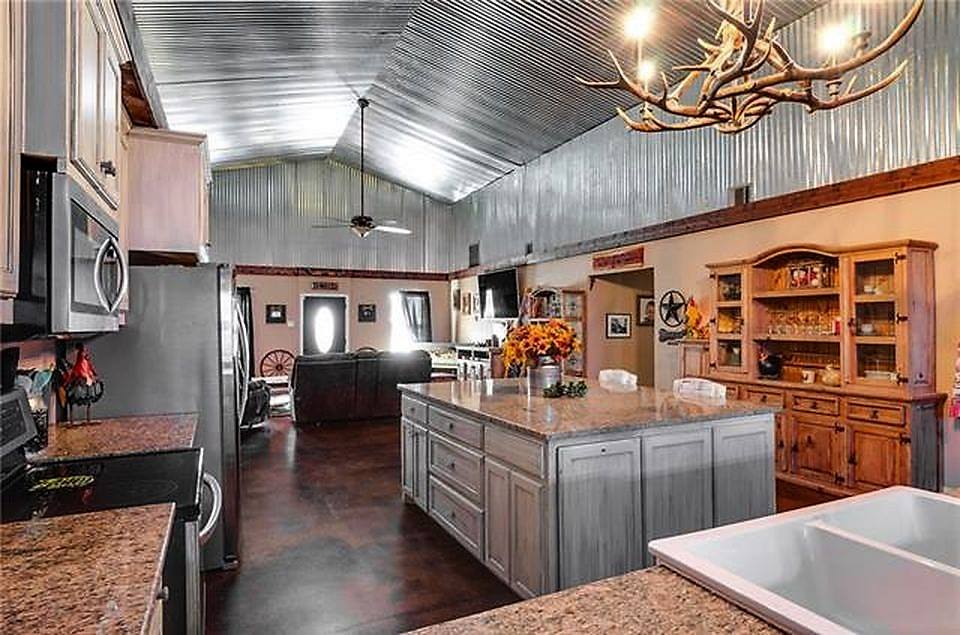 Corrugated tin rules the interior decor here on walls and ceiling. Click here for more details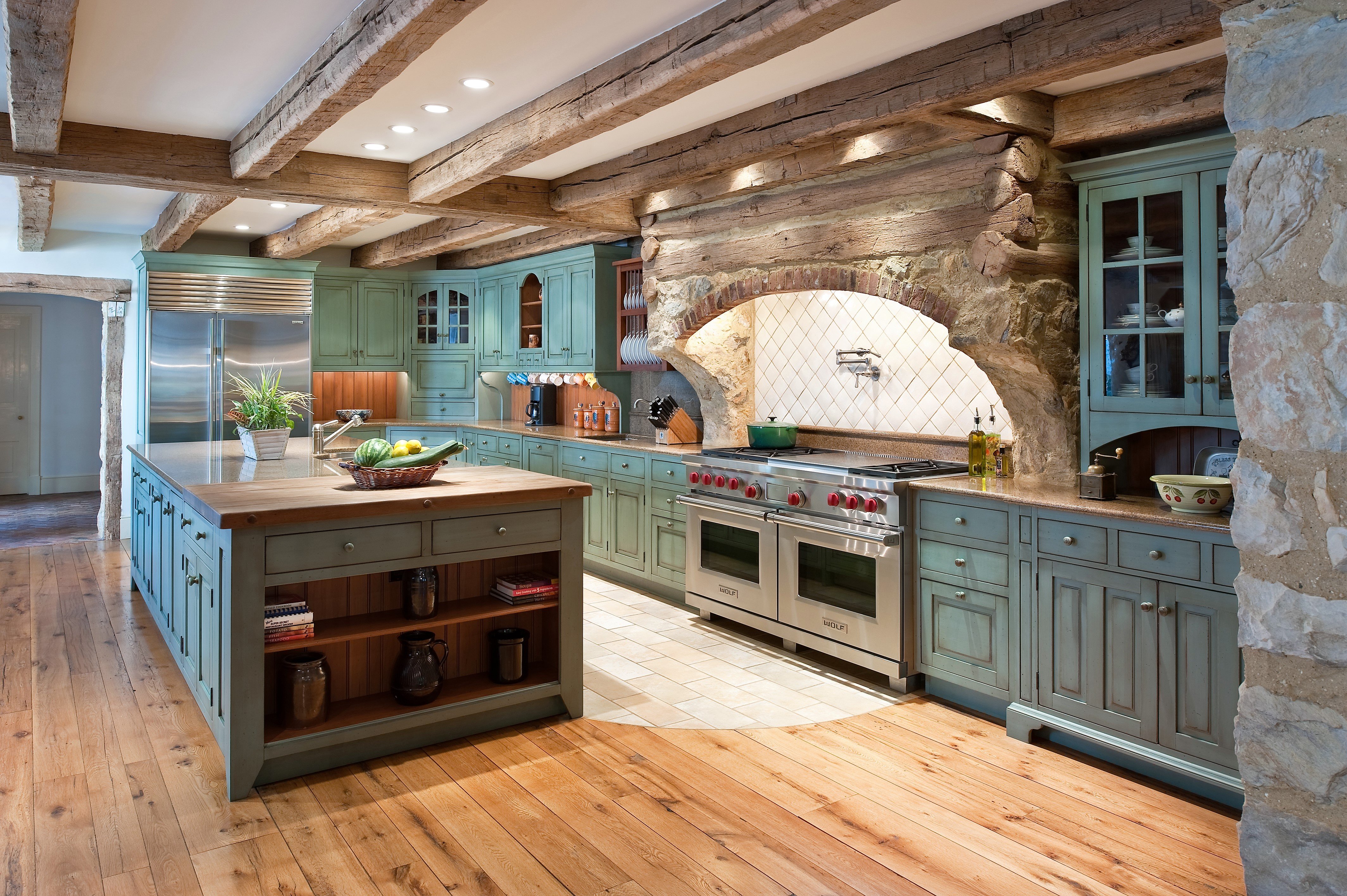 Here's a southwestern motif. most notable for the masonry arch over the stoves. The colors are also just right, offsetting the browns nicely.Click here for more details (Link not currently working – try a little later).
Fixer Upper Barndominium Kitchens
Here is a barndo – the first one ever remodeled by YouTube stars Chip & Joanna Gaines. Click here for more details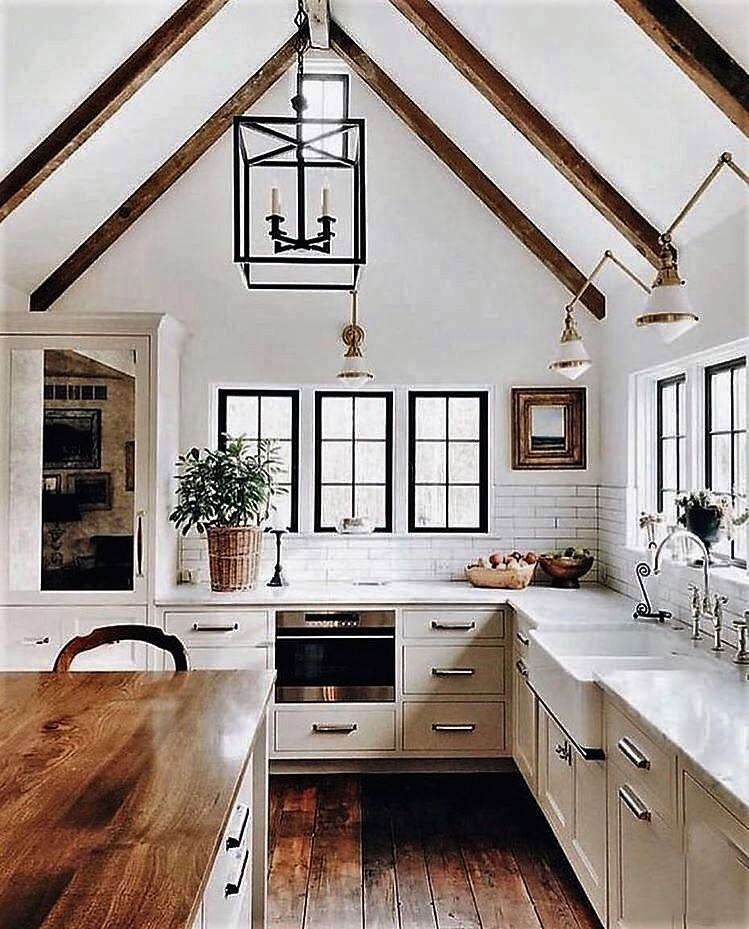 In this kitchen, everything is white except for the window frames, which contrast effectively. It's a technique you can use as well. Click here for more details
Another inspired design by Joanna Gaines. Wrought iron bar stools mesh with warm wood tones effectively. Click here for more details
Click here to read an article on nothing but round kitchens. We found this one in a remodeled silo.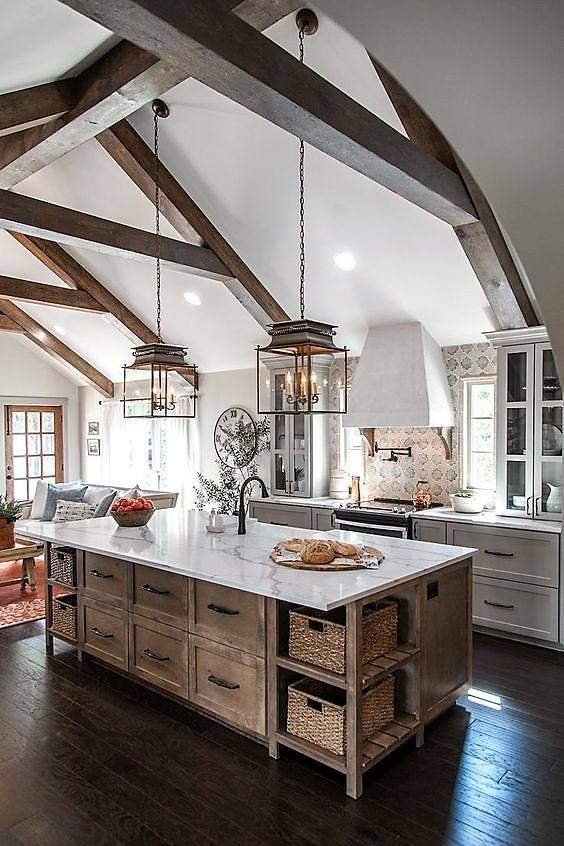 Love to entertain while you're cooking dinner? Here's the perfect kitchen setup for you. Click here for more details (Link not currently working – please try again later).
An independently minded farmer's wife with very little decorating funds, did this amazing job with her own kitchen. Now we reckon there's finally something to crow about…Click here for more details
We'll be adding more unique kitchens as time permits. Click here to be added to our mailing list and be notified when we update it. Or, just bookmark our site and check back often!