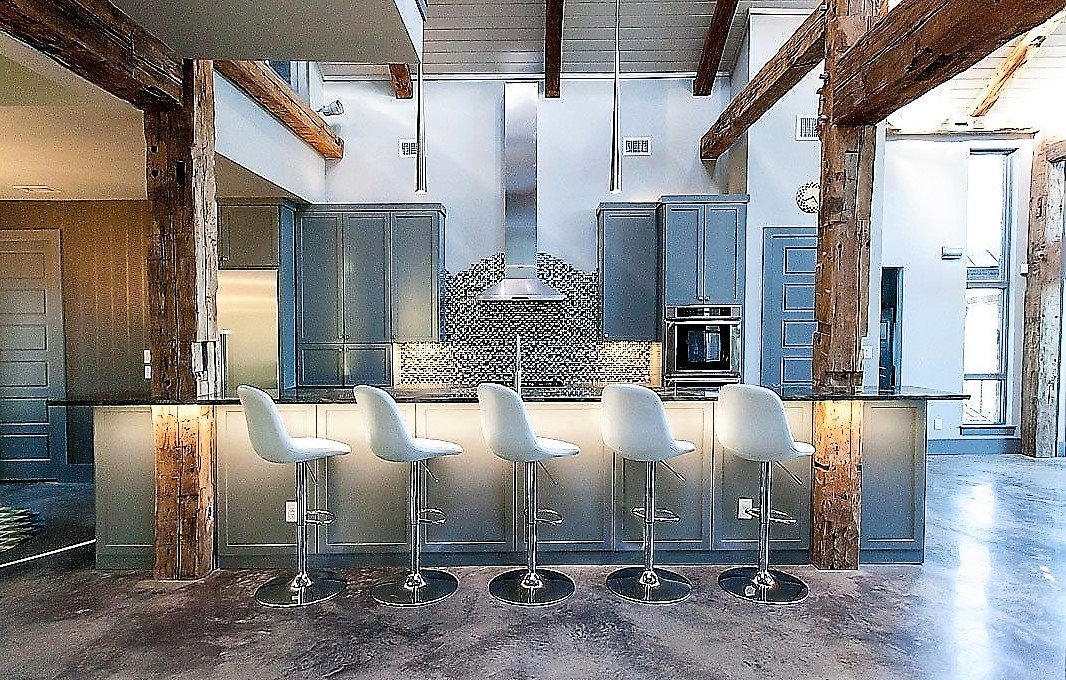 This stunning barndominium kitchen is part of an historic Dutch barn built in the mid 1700s in New York state. It was reclaimed and remodeled last year. The details on this remarkable restoration can be read by clicking here. Once you've decided on the idea of a barndominium in your future, it's time for the fun stuff. Like deciding on the interior decor and what it will actually look like.
Barndominium kitchens. Here are 17 excellent examples that you can emulate for your barndo. From the amazingly simple to the most elaborate. And from inexpensive butcher block countertops to the most expensive granite and on to corrugated tin backsplashes and island walls.
Many have links for more information. Others we just couldn't find any attribution, but we thought we'd leave them in the list just for inspiration. If you are an owner of one of these images, please let us know so we can beg forgiveness and ask for permission. And so, without further delay, we present:
The best of the best barndominium kitchens
This kitchen is about the only thing cozy about this grand design barndo with soaring ceilings throughout. Click here for more details.
Here's a calming image recalling early mornings and a friendly mug of freshly brewed coffee,,,Click here for more details
This vintage look was achieved when Northworks Architects & Planners were commissioned to restore a 19th century barn into a modern home. Click here for more details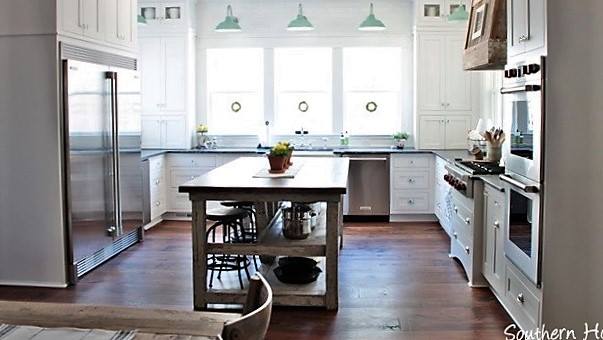 This icomc white farmhouse captured our attention and held it from this whitewashed kitchen to its white picket fence.. Click here for more details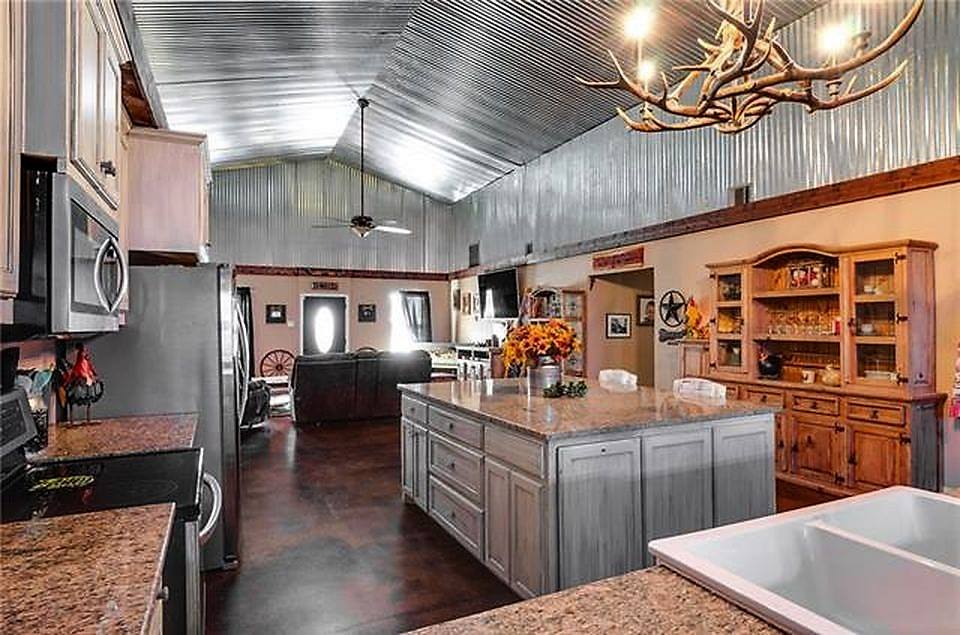 Corrugated tin rules the interior decor here on walls and ceiling. Click here for more details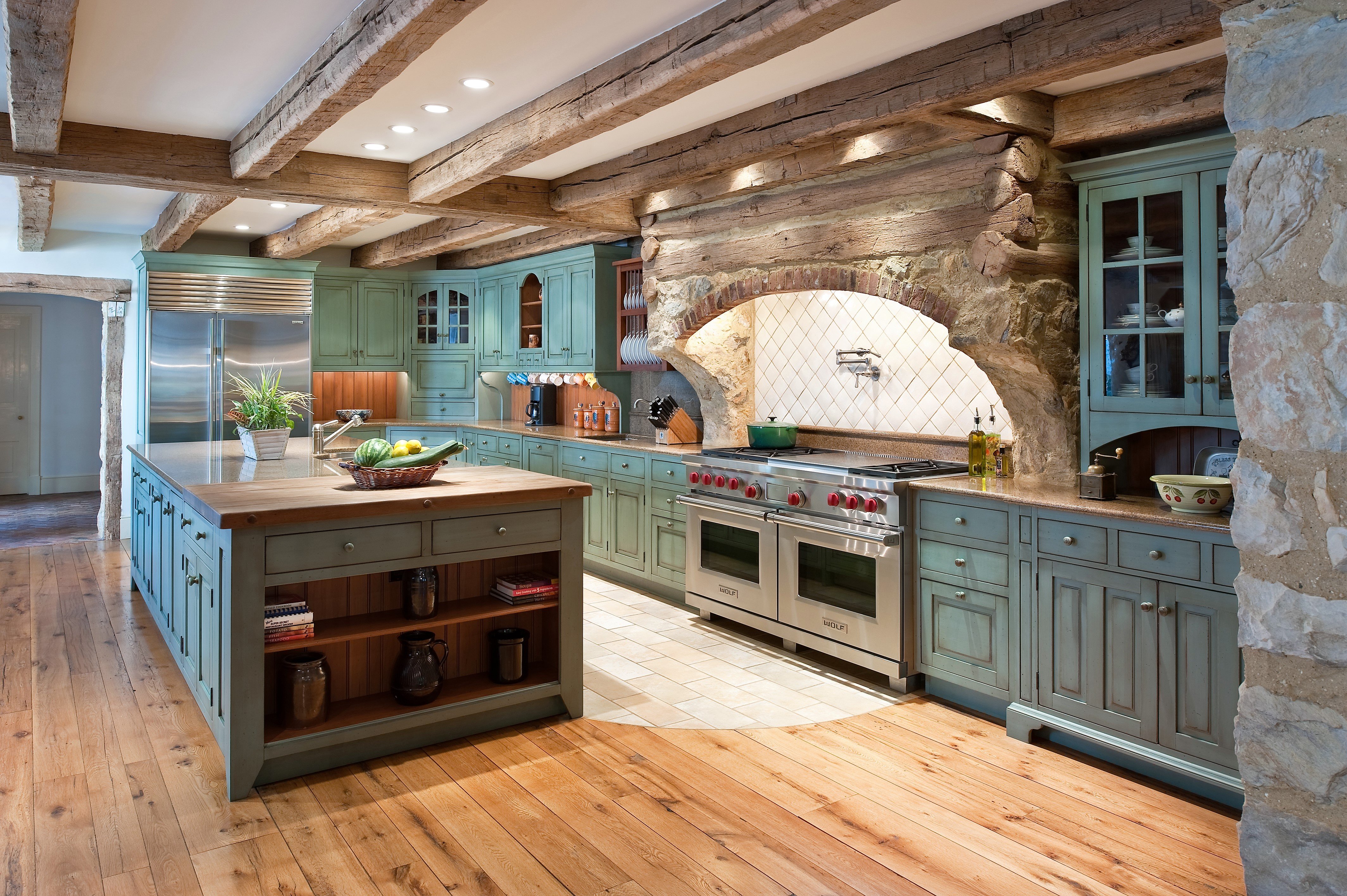 Here's a southwestern motif. most notable for the masonry arch over the stoves. The colors are also just right, offsetting the browns nicely.Click here for more details (Link not currently working – try a little later).
Fixer Upper Barndominium Kitchens
Here is a barndo – the first one ever remodeled by YouTube stars Chip & Joanna Gaines. Click here for more details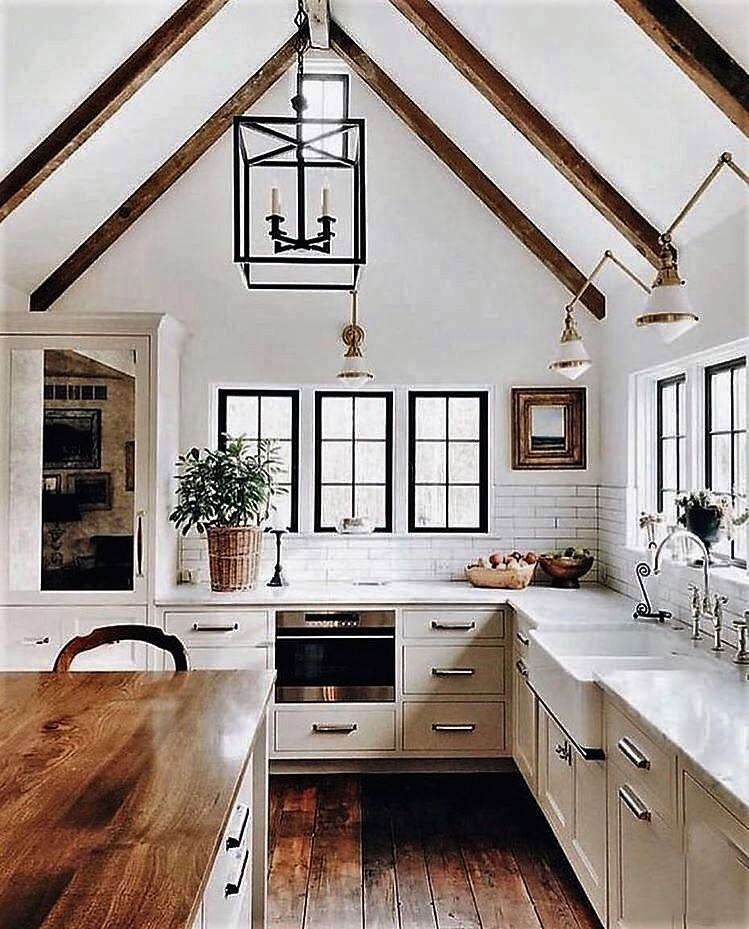 In this kitchen, everything is white except for the window frames, which contrast effectively. It's a technique you can use as well. Click here for more details
Another inspired design by Joanna Gaines. Wrought iron bar stools mesh with warm wood tones effectively. Click here for more details
Click here to read an article on nothing but round kitchens. We found this one in a remodeled silo.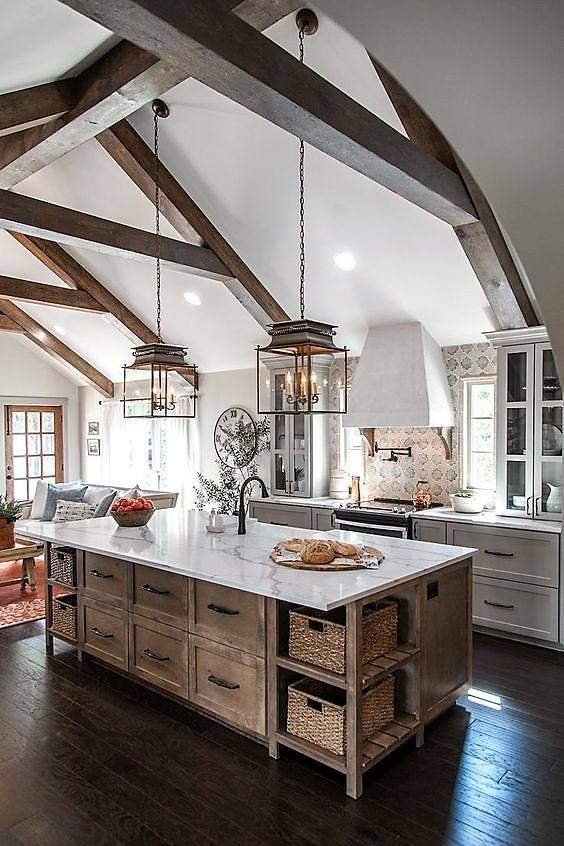 Love to entertain while you're cooking dinner? Here's the perfect kitchen setup for you. Click here for more details (Link not currently working – please try again later).
An independently minded farmer's wife with very little decorating funds, did this amazing job with her own kitchen. Now we reckon there's finally something to crow about…Click here for more details
We'll be adding more unique kitchens as time permits. Click here to be added to our mailing list and be notified when we update it. Or, just bookmark our site and check back often!