Update: Thanks to one of our amazing readers, we were able to track down some more information on this barndominium in Illinois (next to Peoria) and was last sold in February 2020 for a cool $435,000. See, barndominiums do have quite a bit of resale value.
From the listing, here's some more info:
Property Overview – Country living with city conveniences! Better-than-new, built in '17, homeowners designed with low maintenance/cost-effectiveness in mind! Gorgeous custom-built shed home with 4100+ sq ft on over 4.85 wooded acres.
Incredibly open floor plan with 2-story ceilings in the living area features a gorgeous fireplace, heated hardwood floors & extra wide doors/hallways through the main level, beautiful windows and ample daylight with picturesque views from every corner of the home!
The overlooking loft offers 3rd BR, full bath, family room, and possible 4th BR or office. The large main floor master suite boasts a huge walk-in closet, master bath to die for & doors adjacent to the rear patio. The 40×72 heated garage has its own geothermal, loft, wet bar & small hair salon/office with a dedicated entrance.
Beautiful decor and attention to detail throughout! The walking/biking path leads from the property to Farmdale Park trails. Potential space for a pool or small lake. Ask for a list of special build features in assoc docs
~~~~~~~~~~~~~~~~~~~~~~~~~~~~~~~~~~~~~~~~~~~~~~~~~~~~~~~~~~~~~~~~
We found this amazing barndominium with loft on Facebook and still cannot track down who owns it and where it's located. For any fans of the burgeoning barndominium style home, you can't miss this amazing barndominium.
Featuring one of the best shop/garage areas we've ever seen, the owner has fully loaded their garage with machines, toys, and vehicles to keep anyone occupied for weeks.
We love every single detail the owner has put into constructing this beautiful barndominium. From the front porch with two perfectly placed rocking chairs to the large, expansive laundry room – this barndominium is an ideal version that all other barndos look up to.
If you own or built this barndominium, please get in touch with us! We would love to interview you about the barndominium and ask a few additional questions for our audience.
With no further adieu, here are the barndominium with loft and shop/garage area pictures you've been waiting for!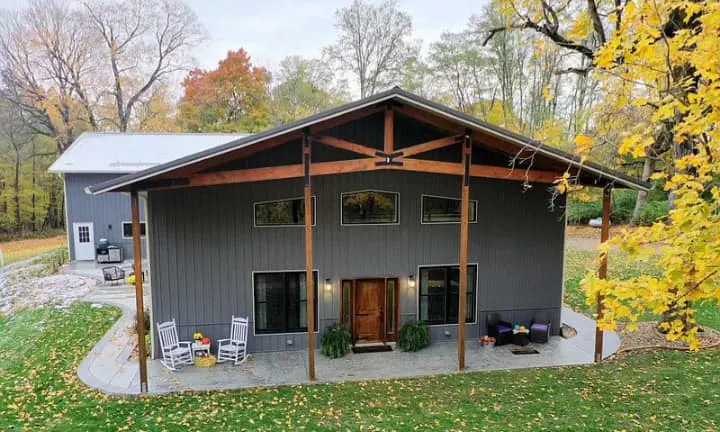 We love the striking "post and beam" construction that is very evident from the front porch view.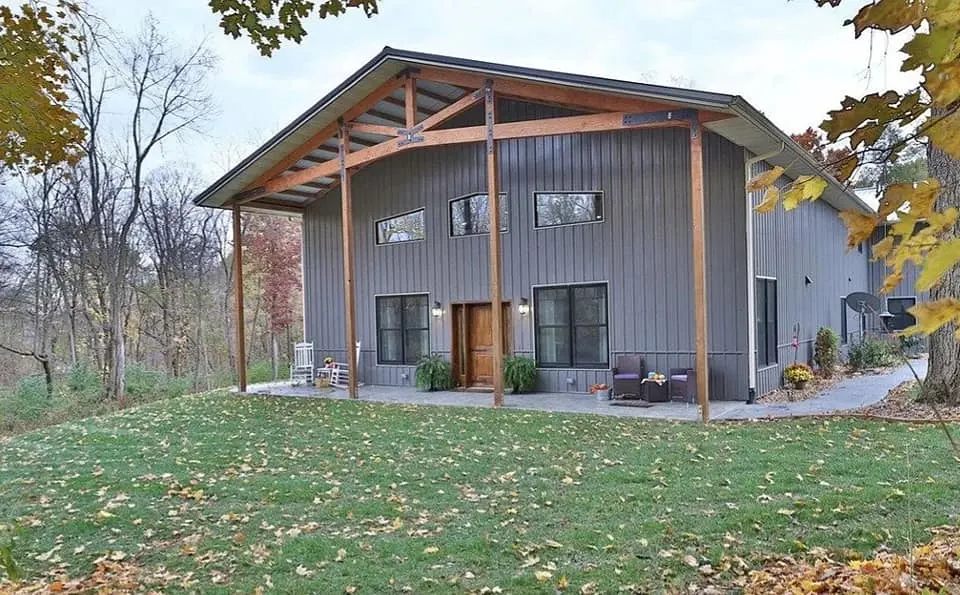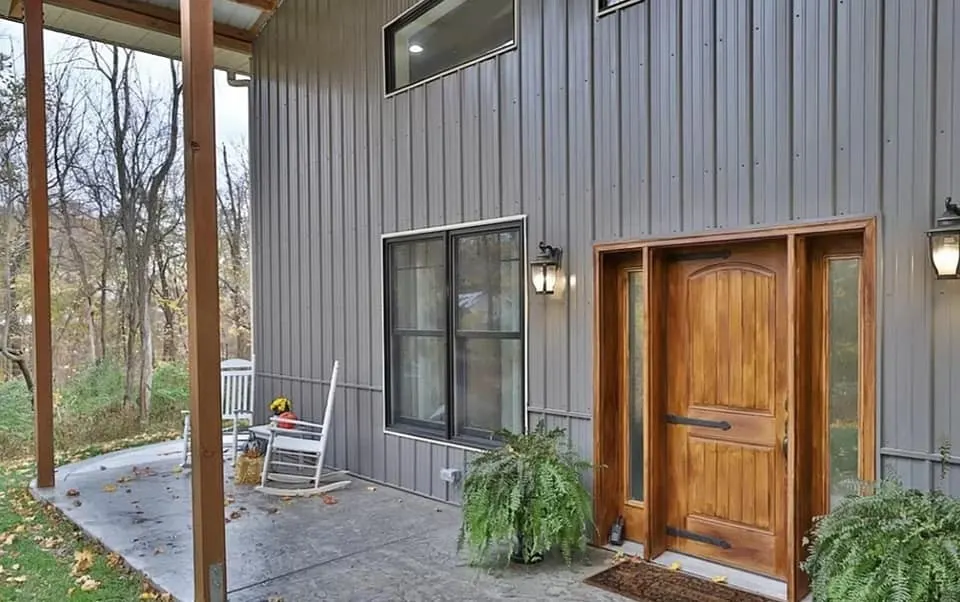 The rocking chairs look like an excellent place to relax, watch the sunset or rise, and enjoy a coffee or cocktail. Depending on what time it is!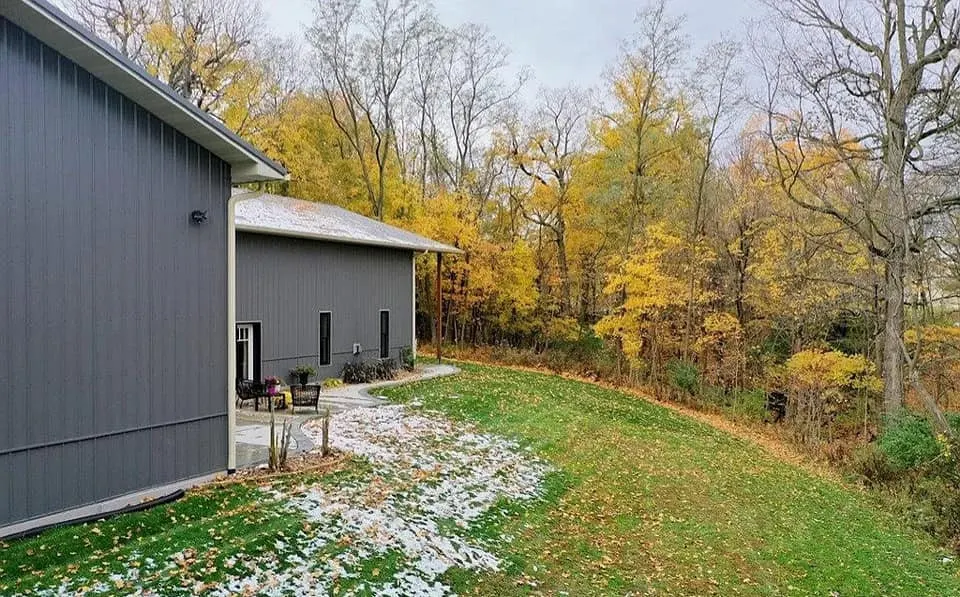 This picture was clearly taken in late fall, as the leaves have completely turned orange and are beginning to fall off.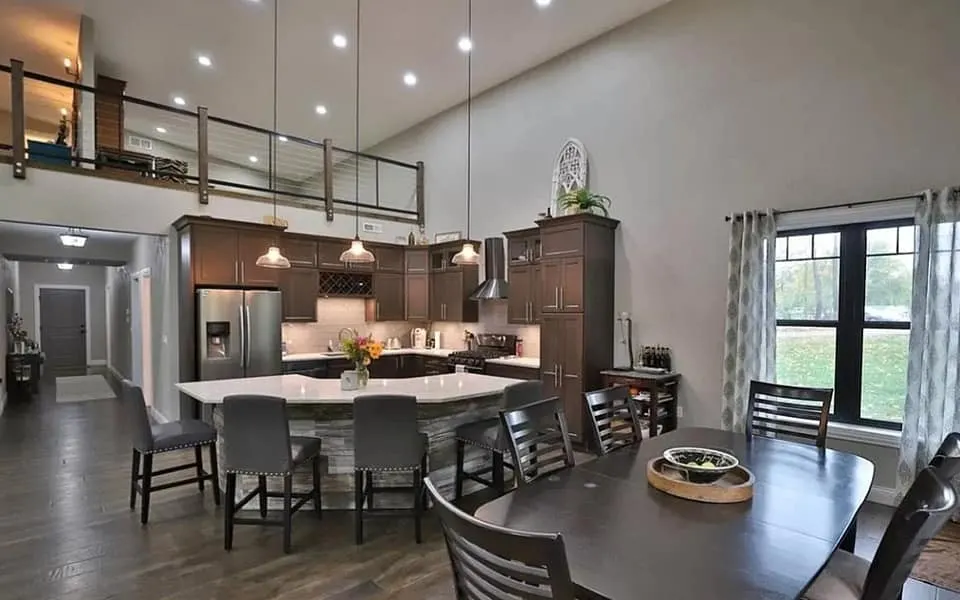 This barndominium kitchen island is one of the best we've ever seen. Way better than the traditional rectangle island, this one feels inviting and warm. We also love the open concept floor plan.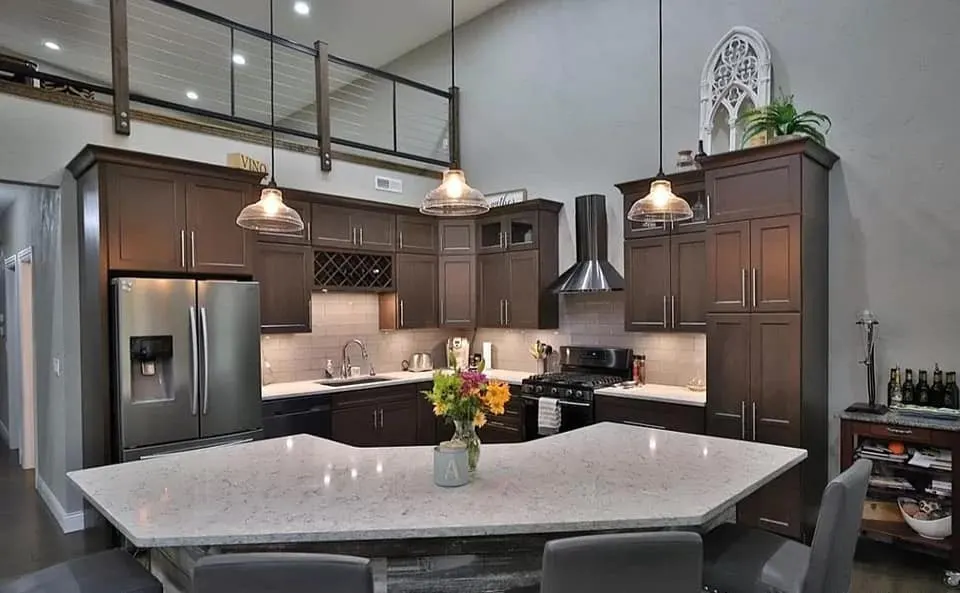 Check out that wine rack!
Barndominium Open Concept Living Room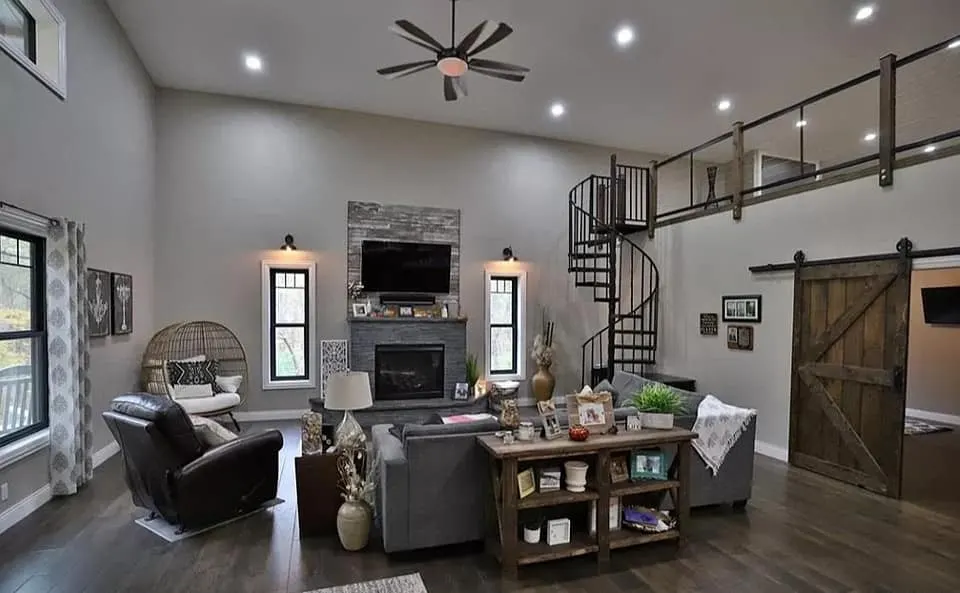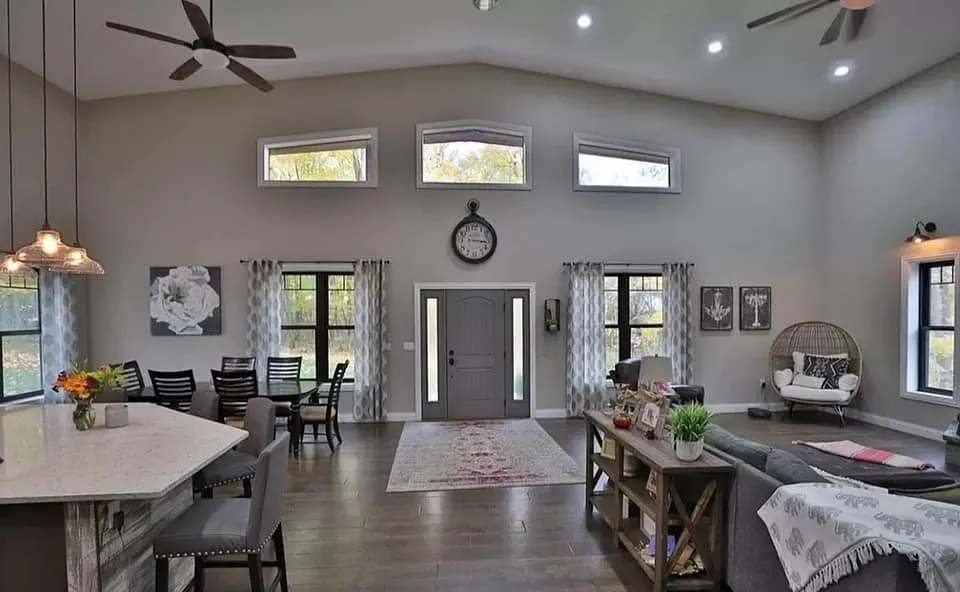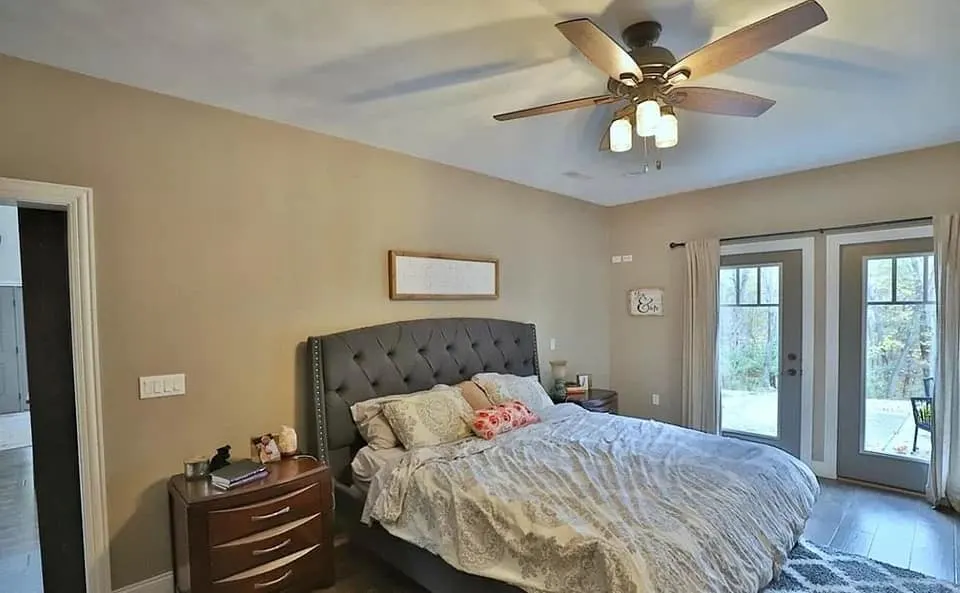 Barndominium With Loft – Master Bathroom Area
We love this his-and-hers barndominium bathroom sink. The floor plan flows well between the master bedroom and the bath area.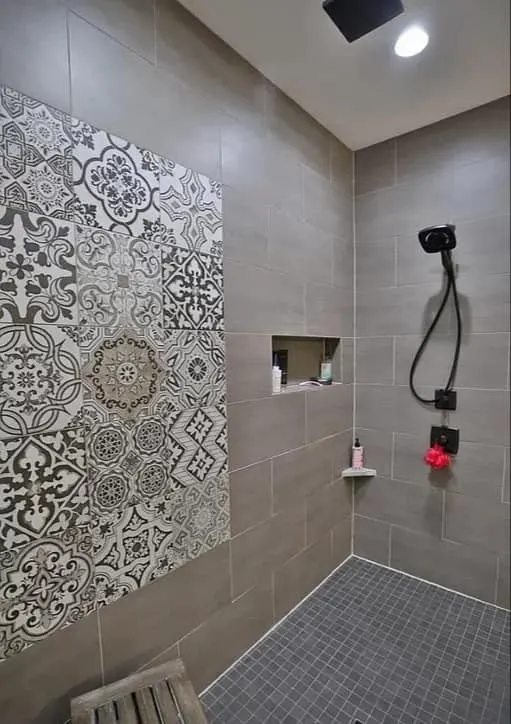 This laundry room is MASSIVE! We love the open space with room to wash and dry clothes easily.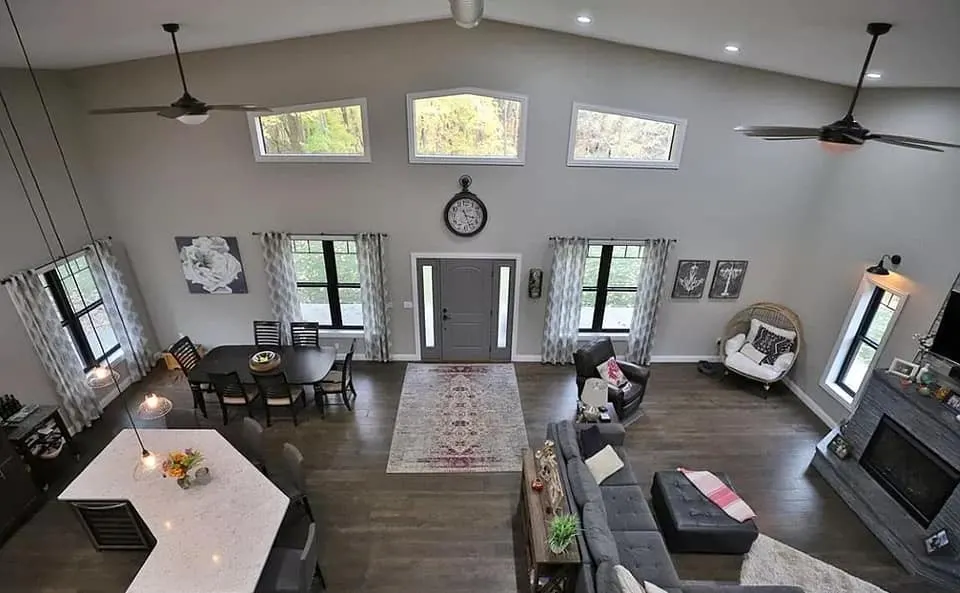 Barndominium With Loft – Awesome
Great place to work from home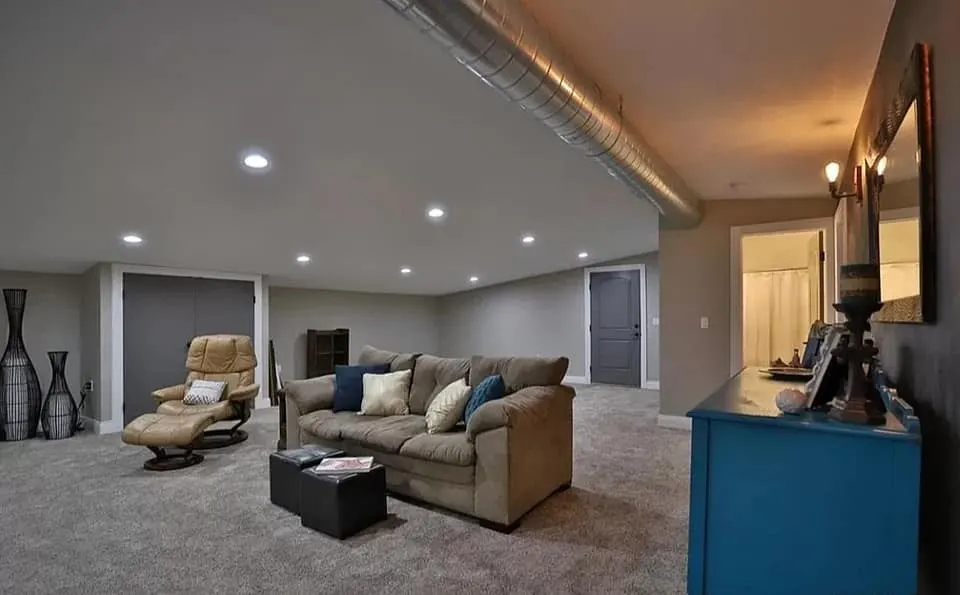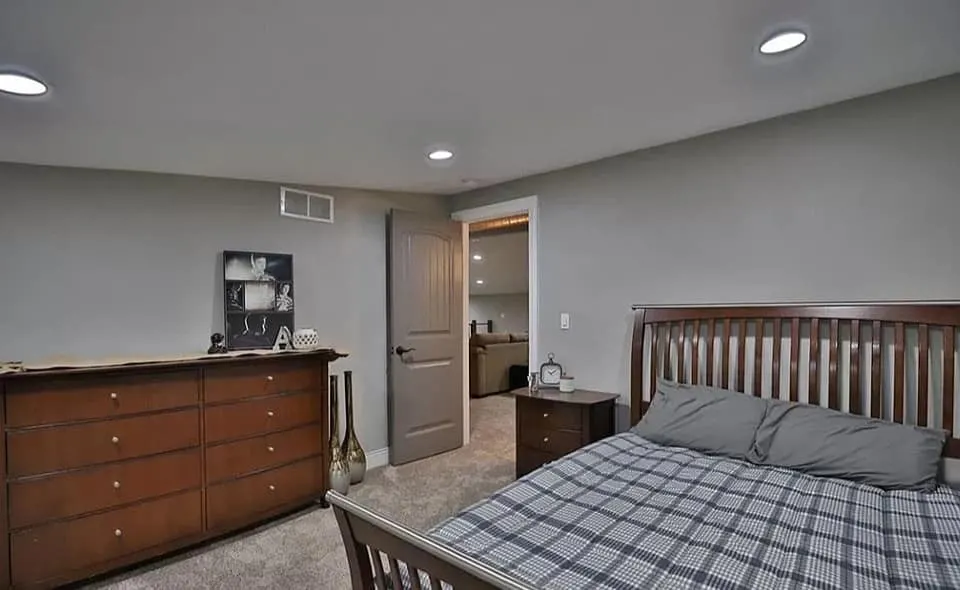 Barndominium Shop Area
Yes, bet you were not expecting that amazing garage/shop area. We weren't either. Amazing!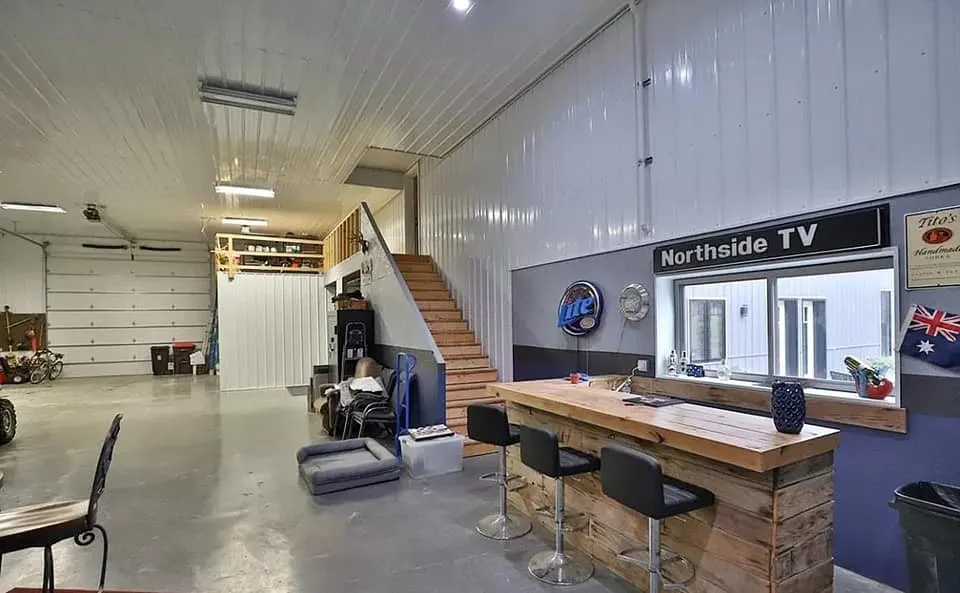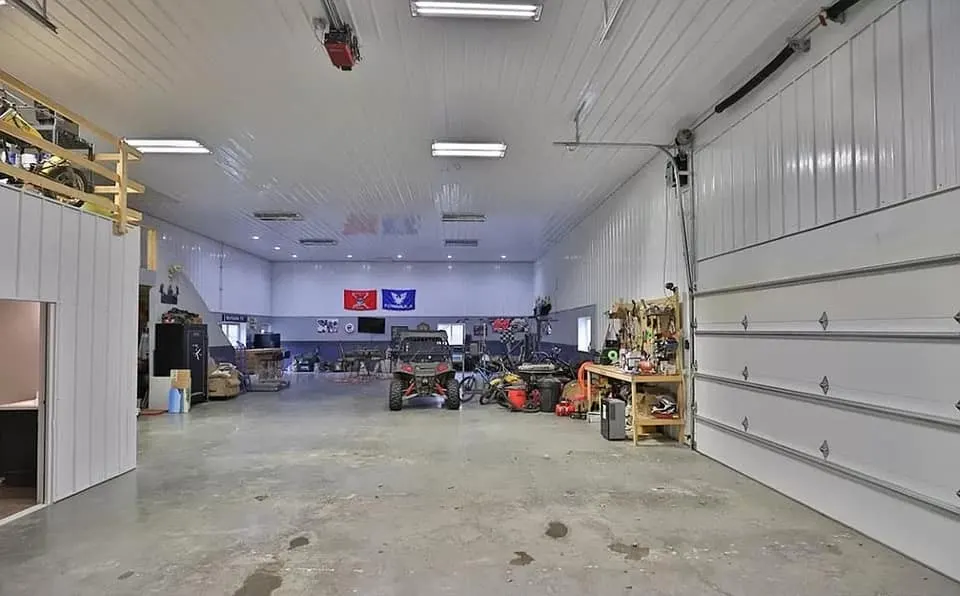 Extra bathroom in the shop/garage area is excellent.
Get the Barndominium Life Program! You'll learn key lessons in our program and we'll help you get ahead of things that can go wrong. Start your build ASAP and avoid costly mistakes.