When we first saw this Oklahoma Barndominium on Facebook we were absolutely floored. One of the best barndominiums we've seen, this one is located in Bray, OK around 75 miles south of Oklahoma City.
Featuring burnished slate walls with copper trim, this abundantly spacious barndo floor plan features 2 bedrooms and 2 baths (though it feels much bigger than that from viewing the pictures). It also has an extremely large garage/shop area that's big enough for at least two full size cars.
Coming in at 1400 square feet in living space, it has an extremely open kitchen and living room area. It has additional 800 square foot shop area that is big enough for nearly any trade. That's on top of 760 sq ft in porches between the front and back porches.
Built by Double B Welding and Construction in Ringling, OK they are open for business but only focus on projects within an hour and a half of their home base. This helps to keep costs down on the projects they take on for their clients. If you are north of Dallas-Fort Worth or near Oklahoma City they are a reputable barndominium builder.
With no further adieu, here are the pictures of this awesome Oklahoma barndominium.
Oklahoma Barndominium Exterior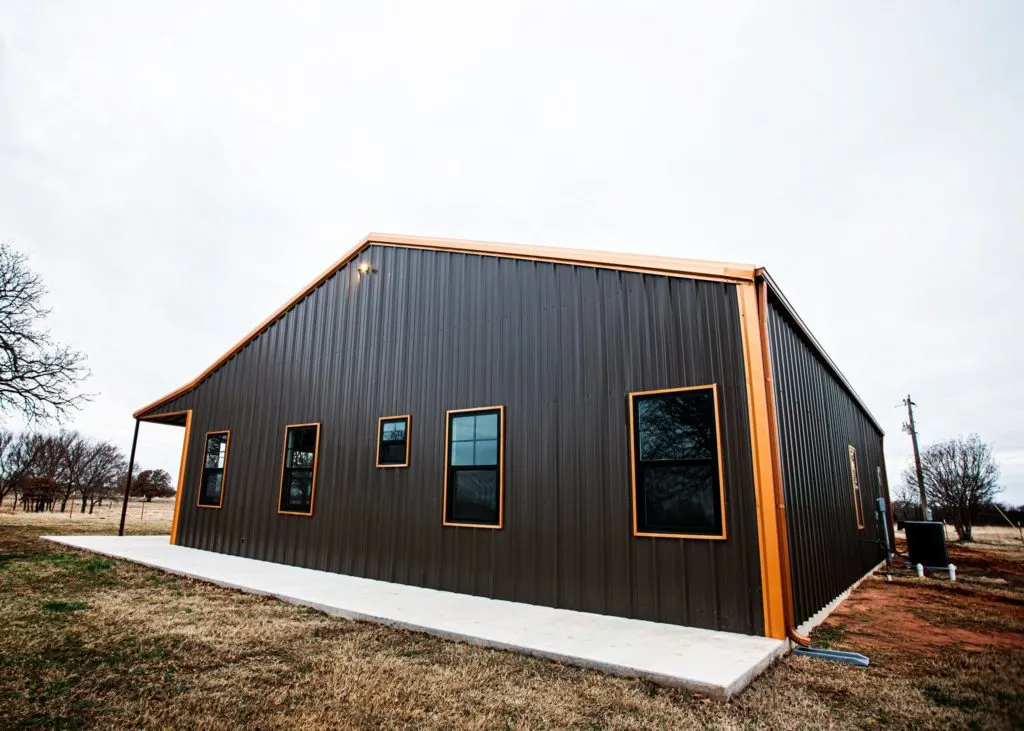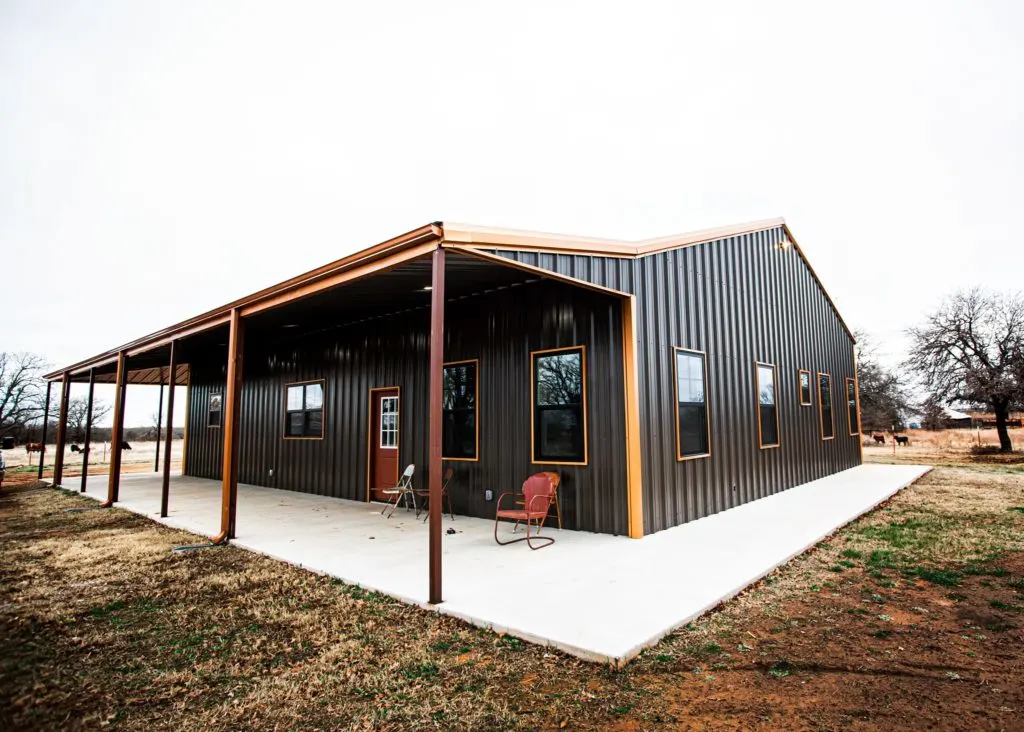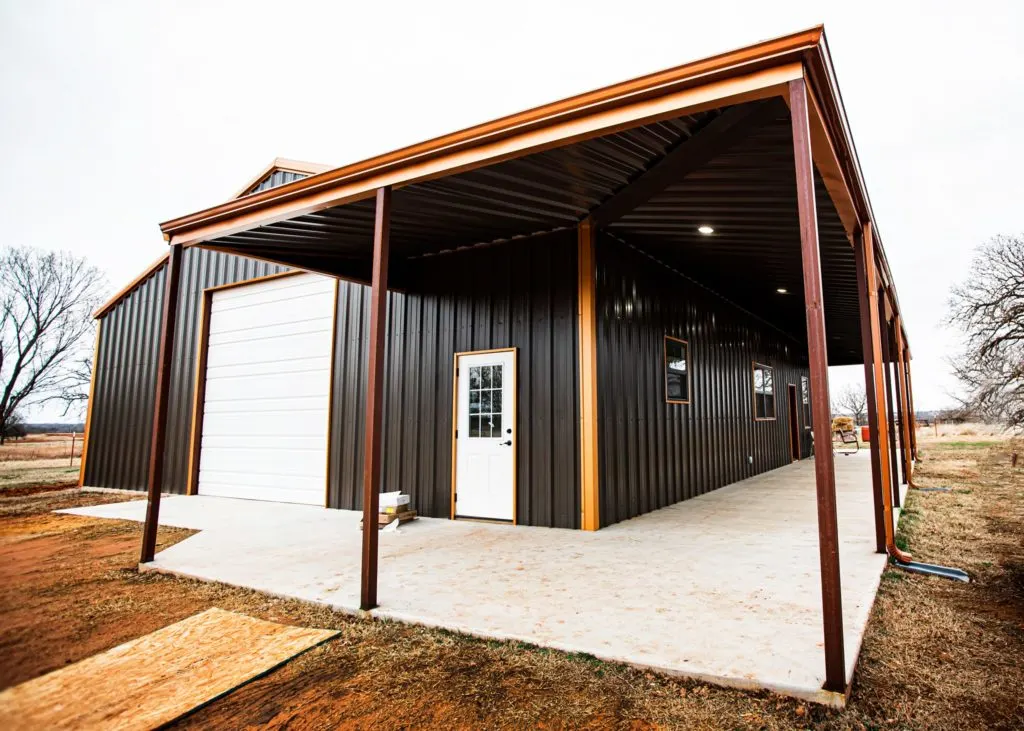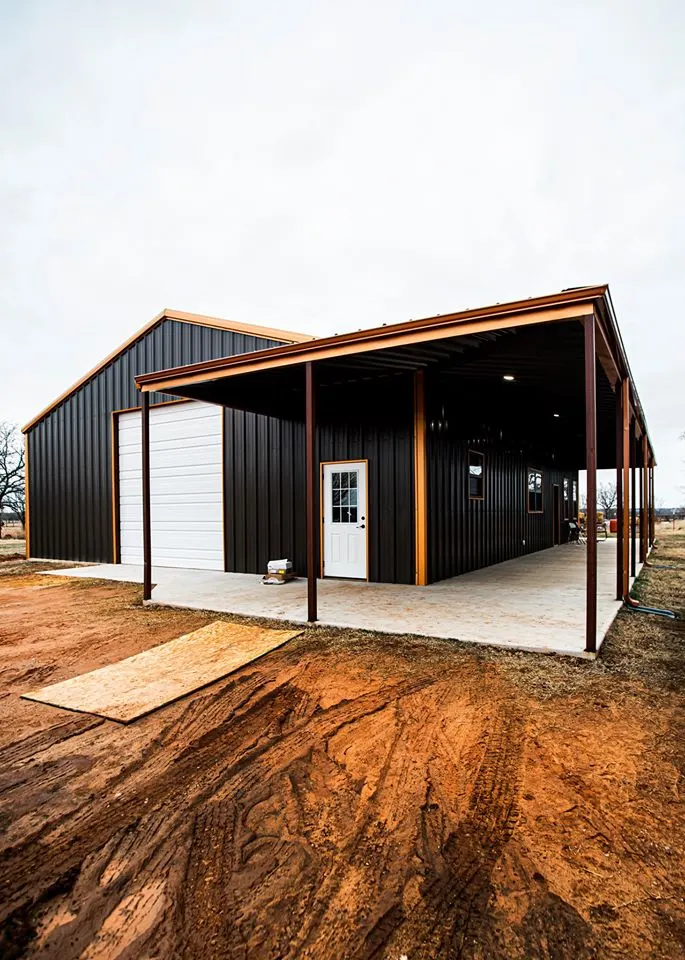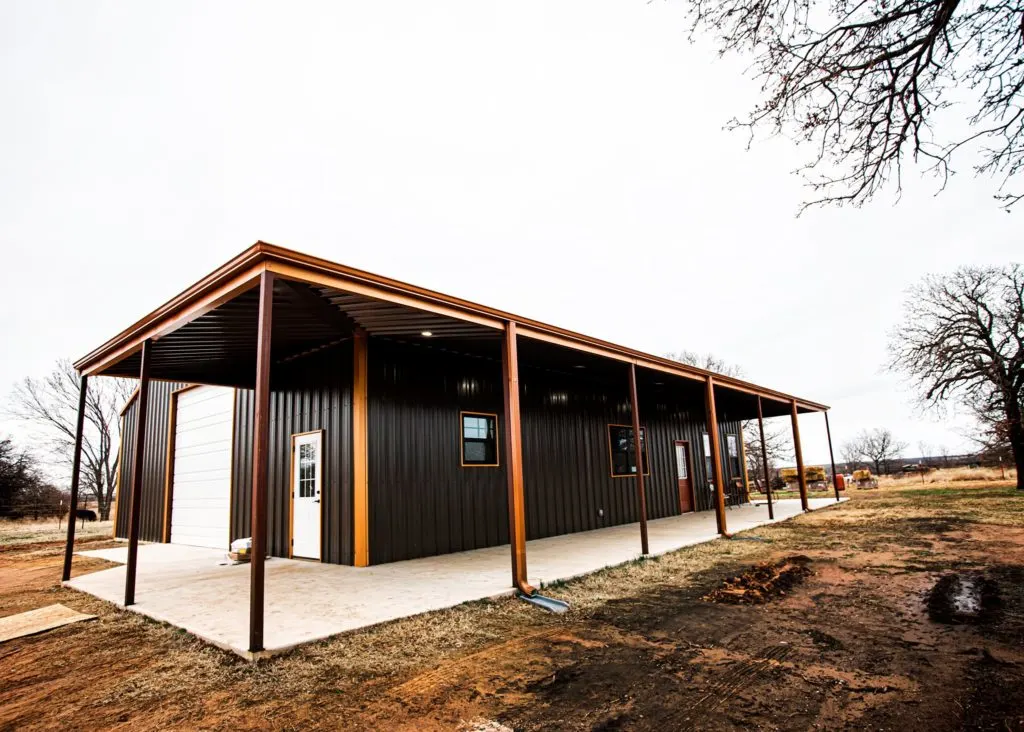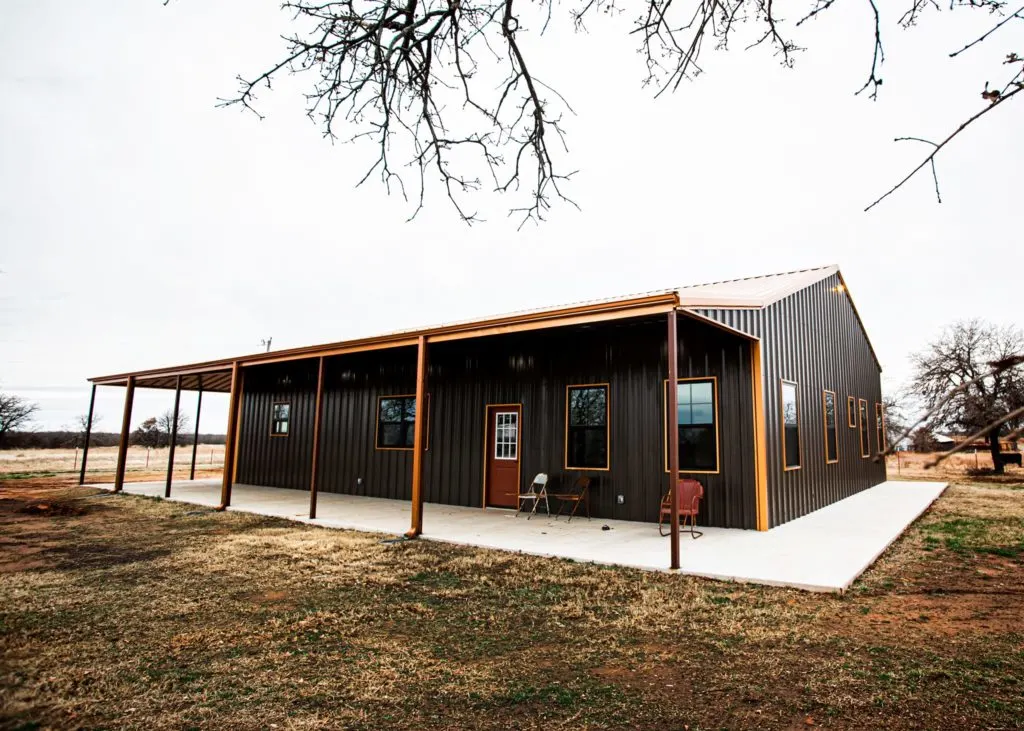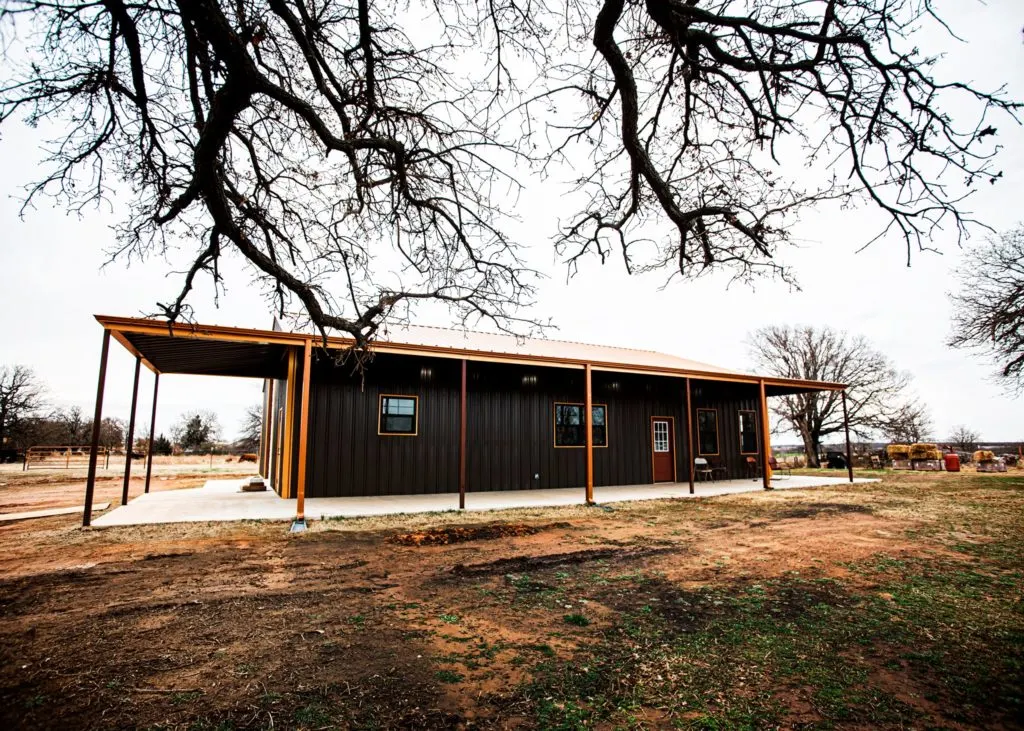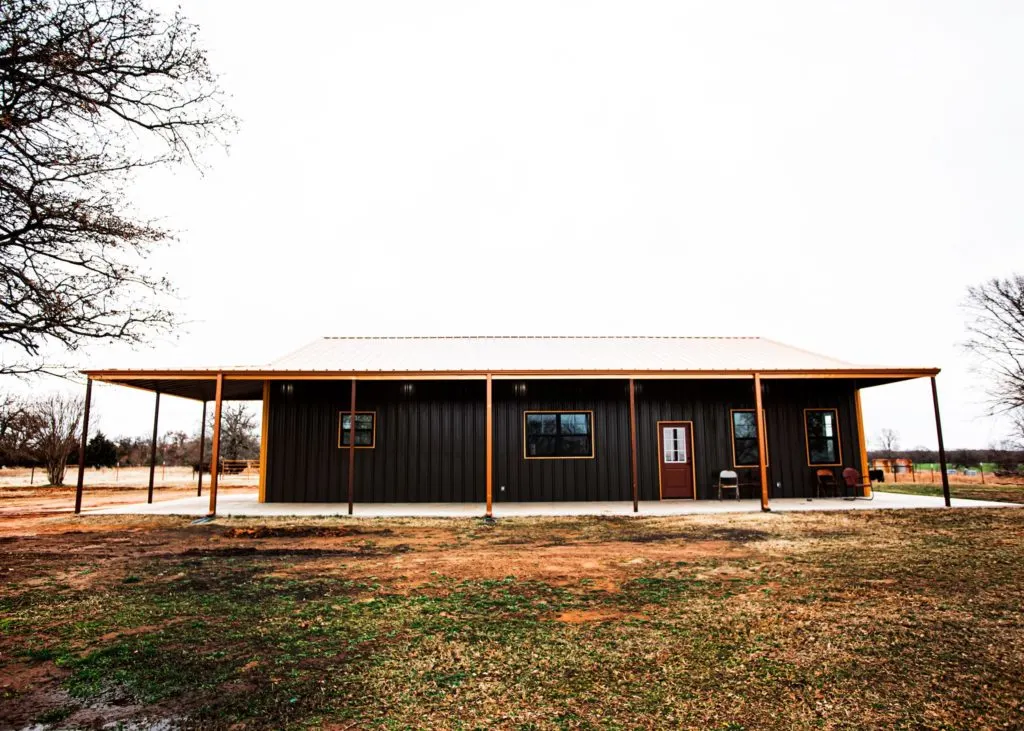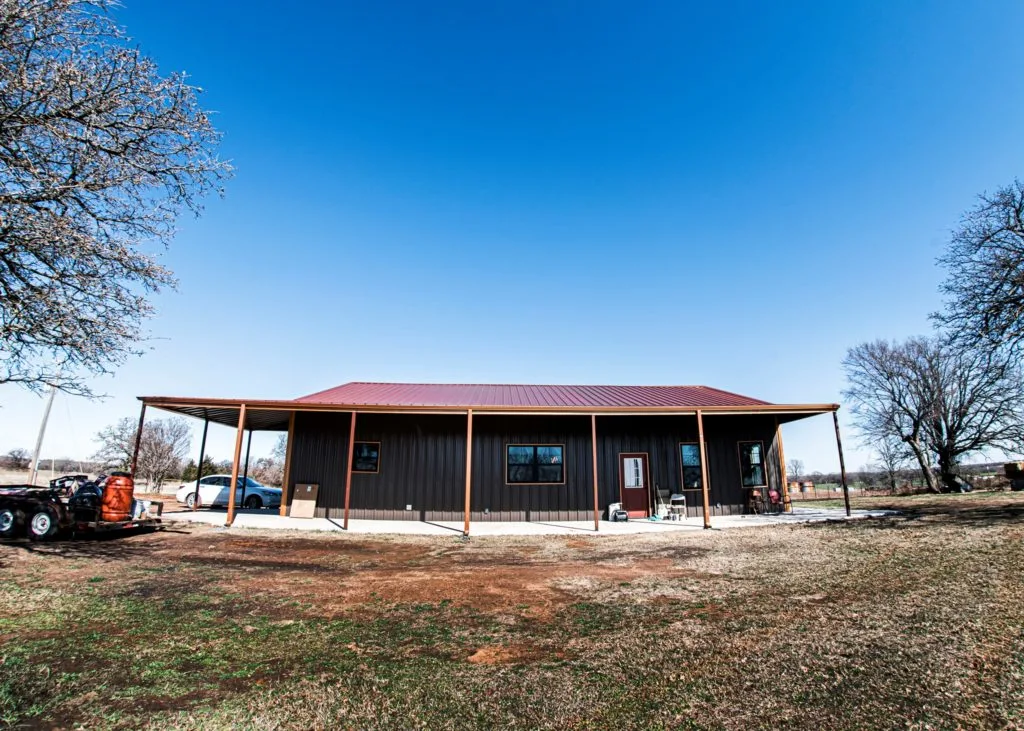 Oklahoma Barndominium Kitchen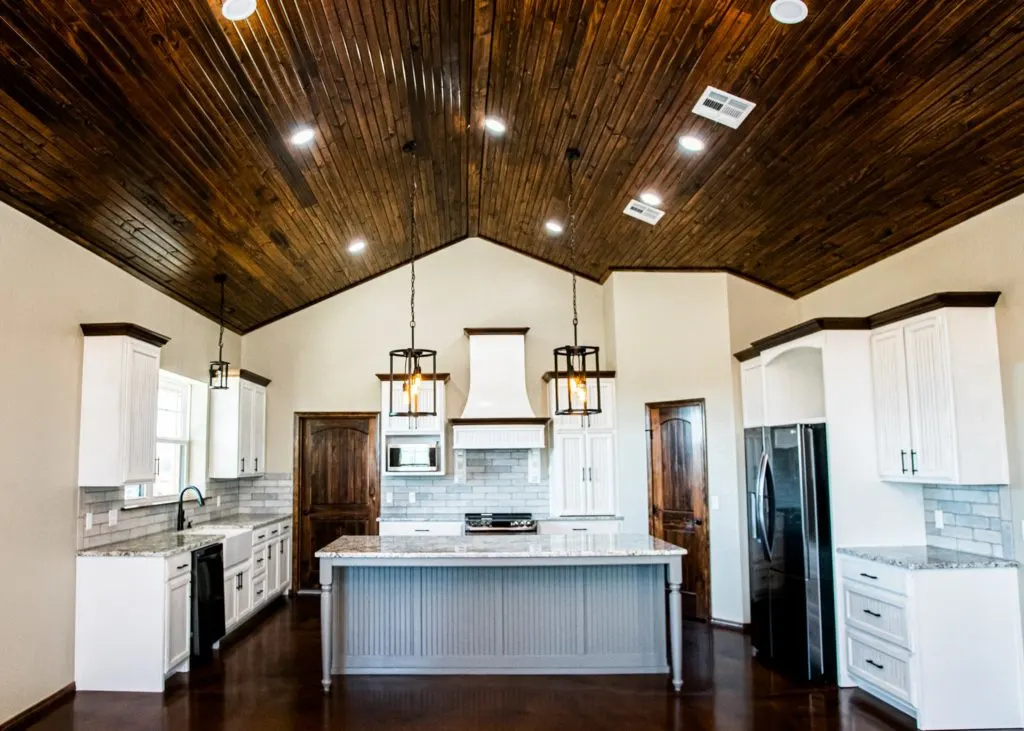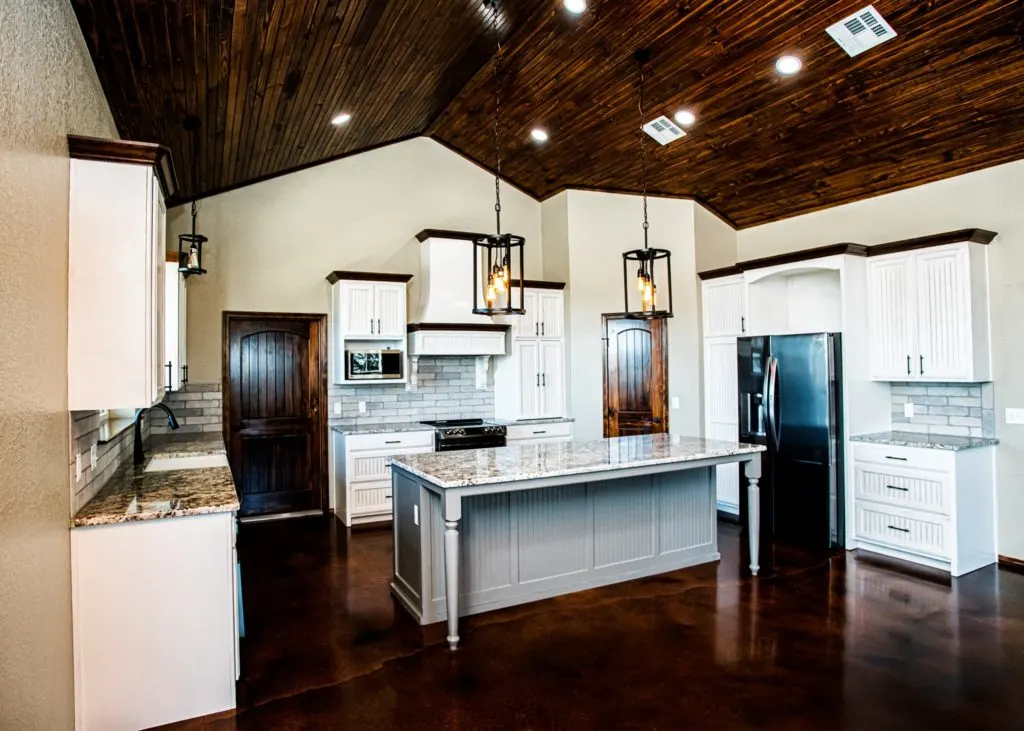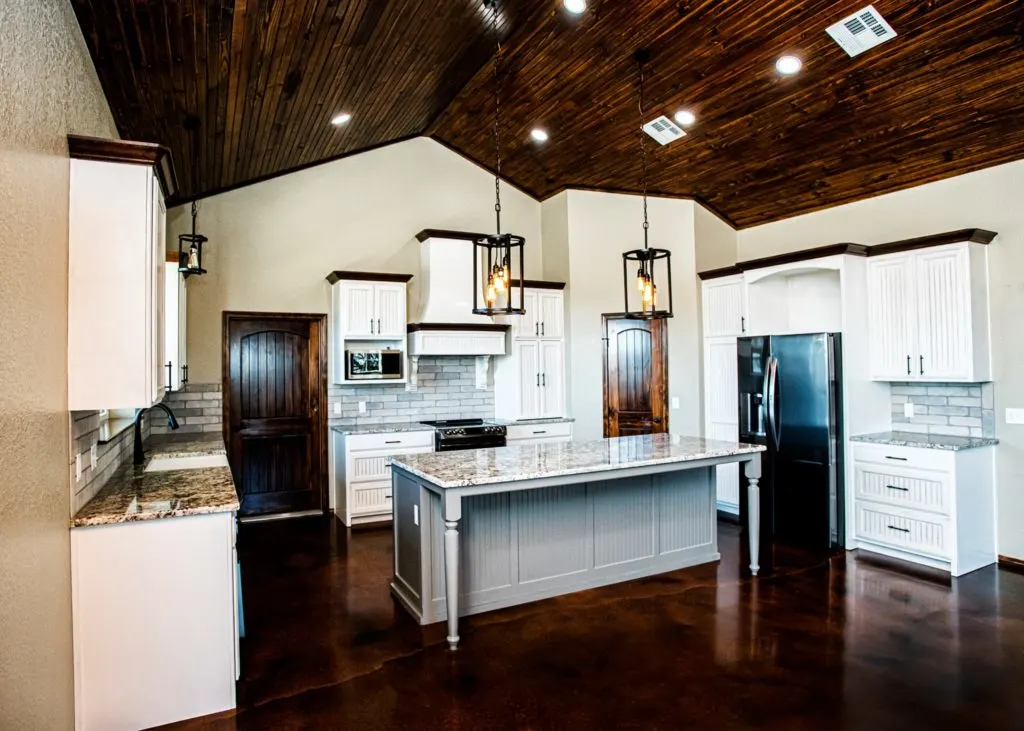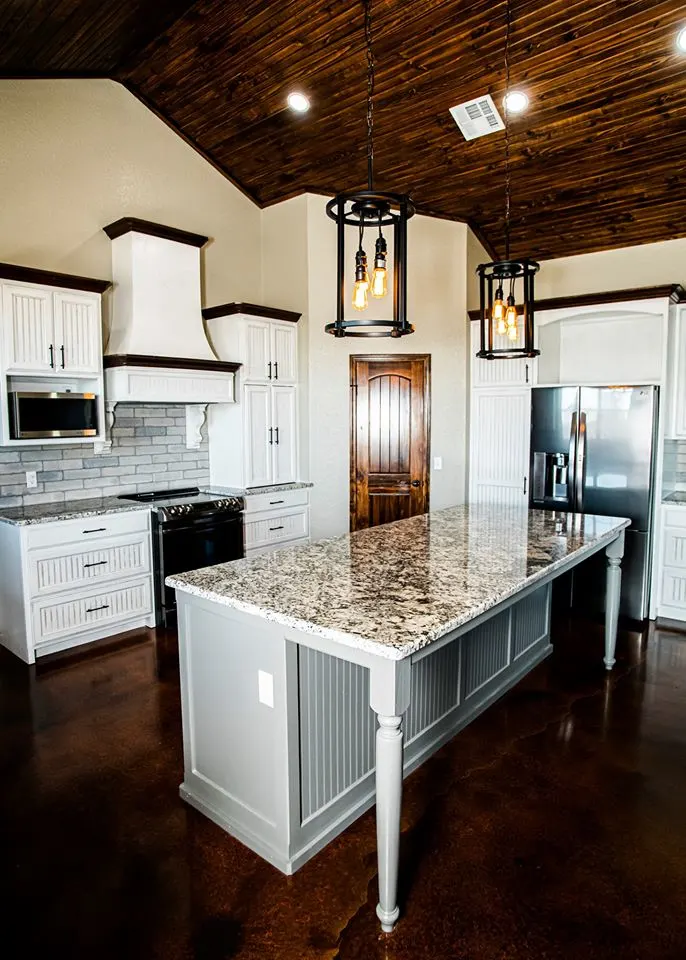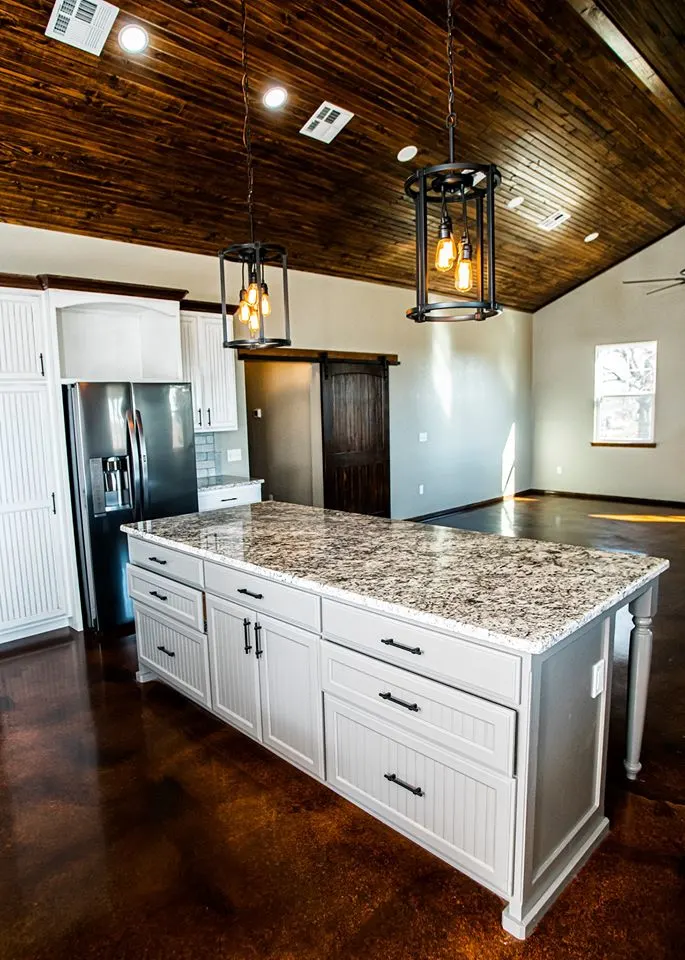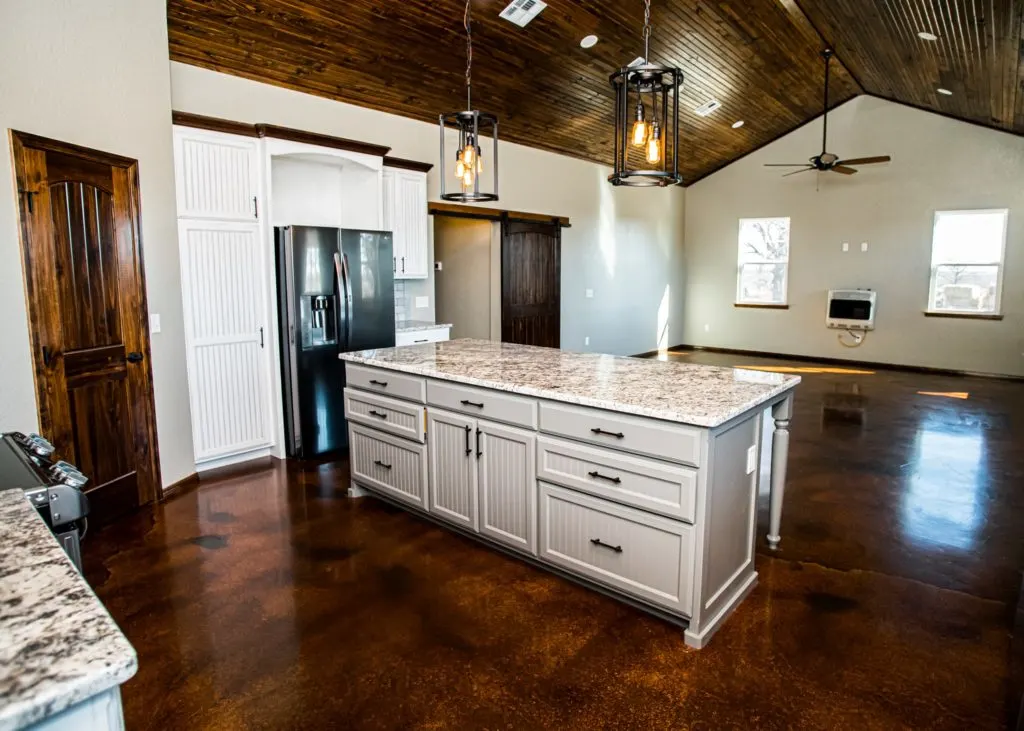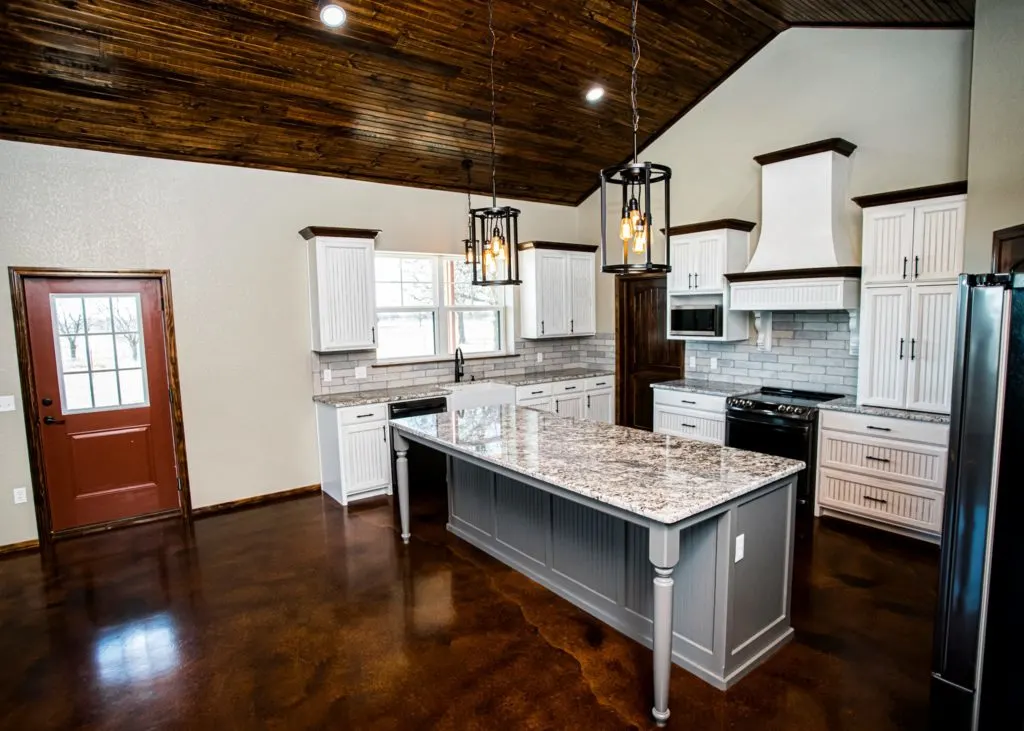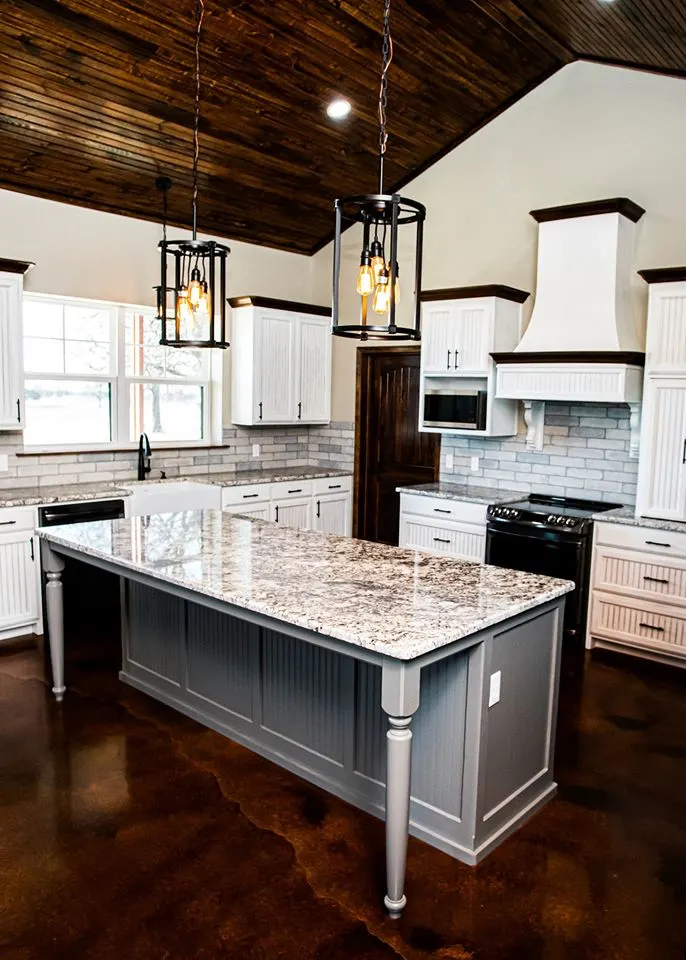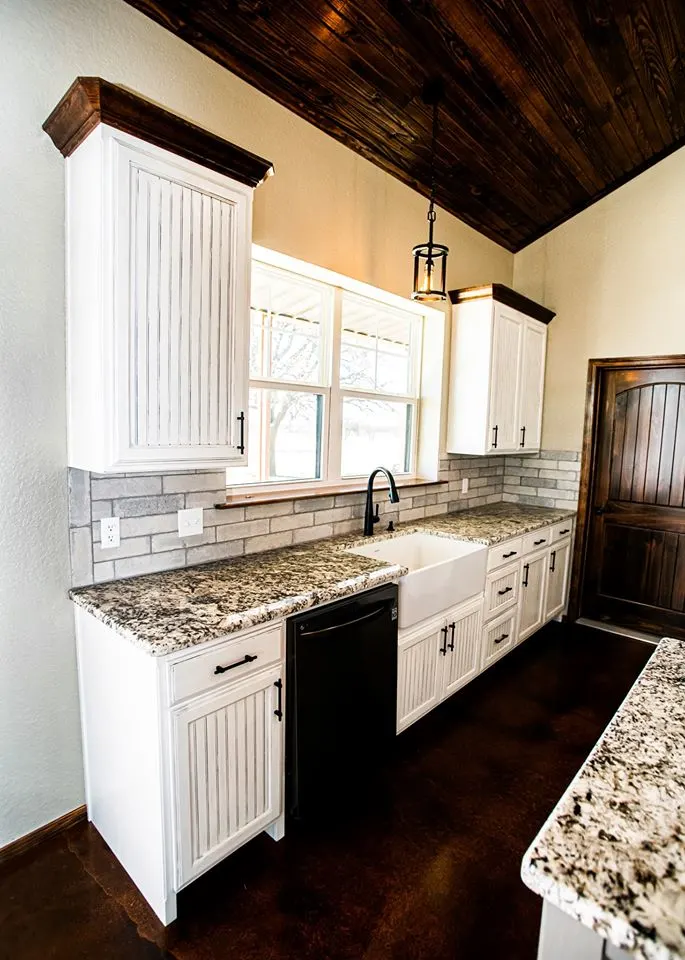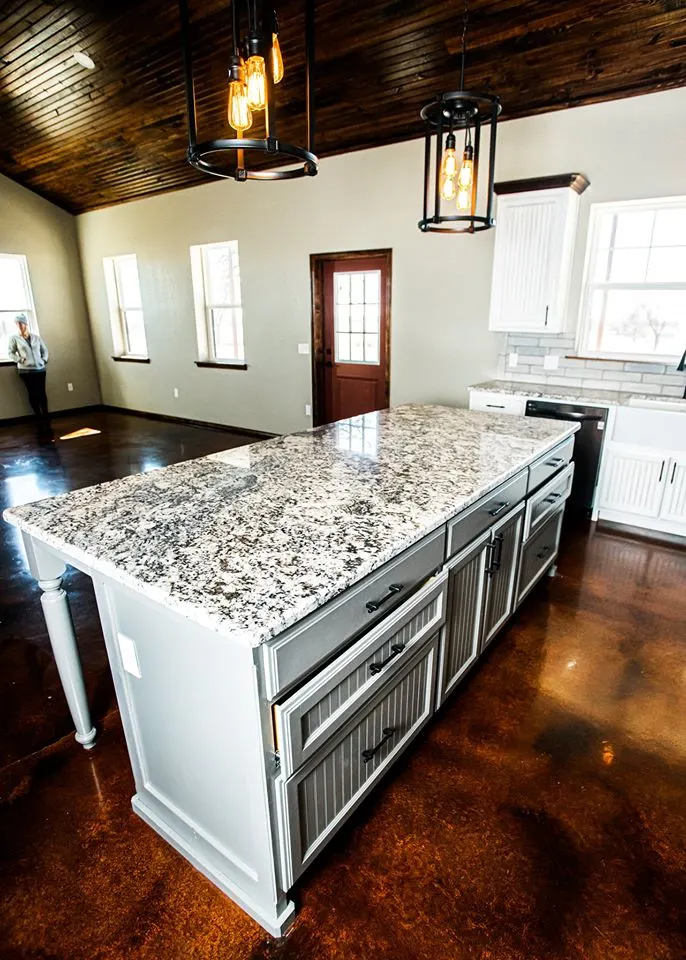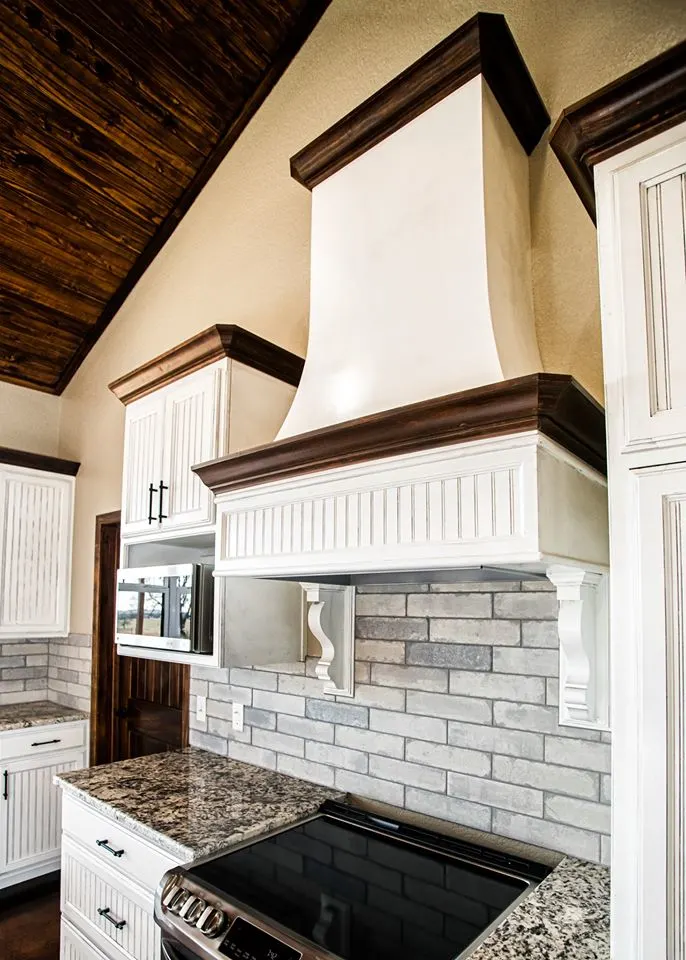 Open Concept Oklahoma Barndominium Living Room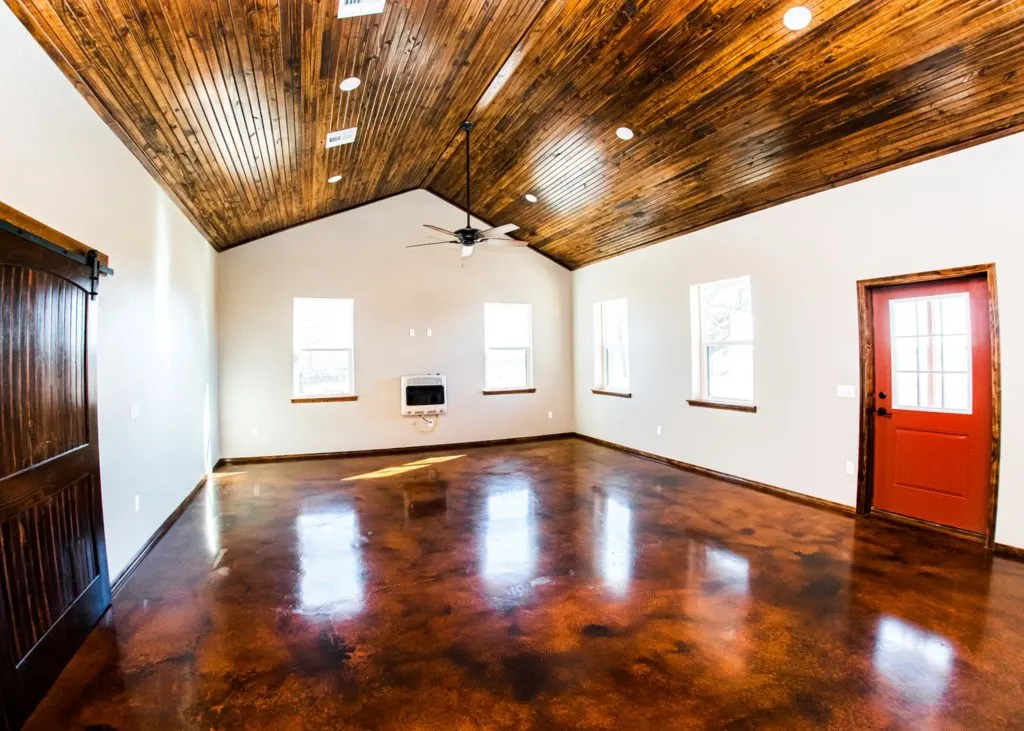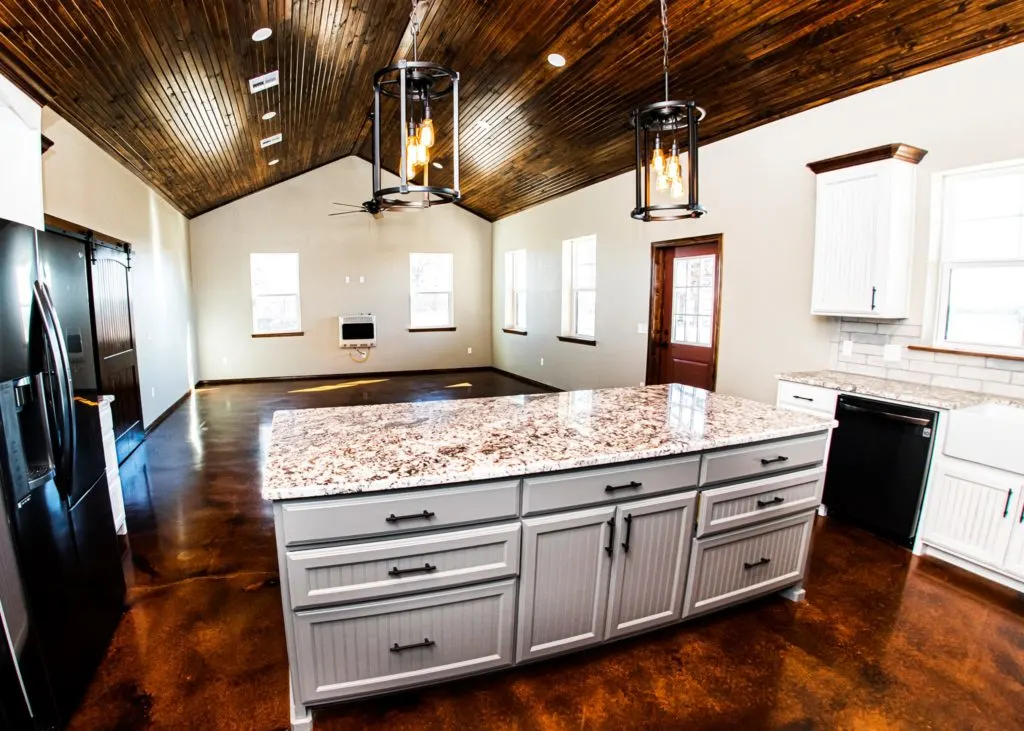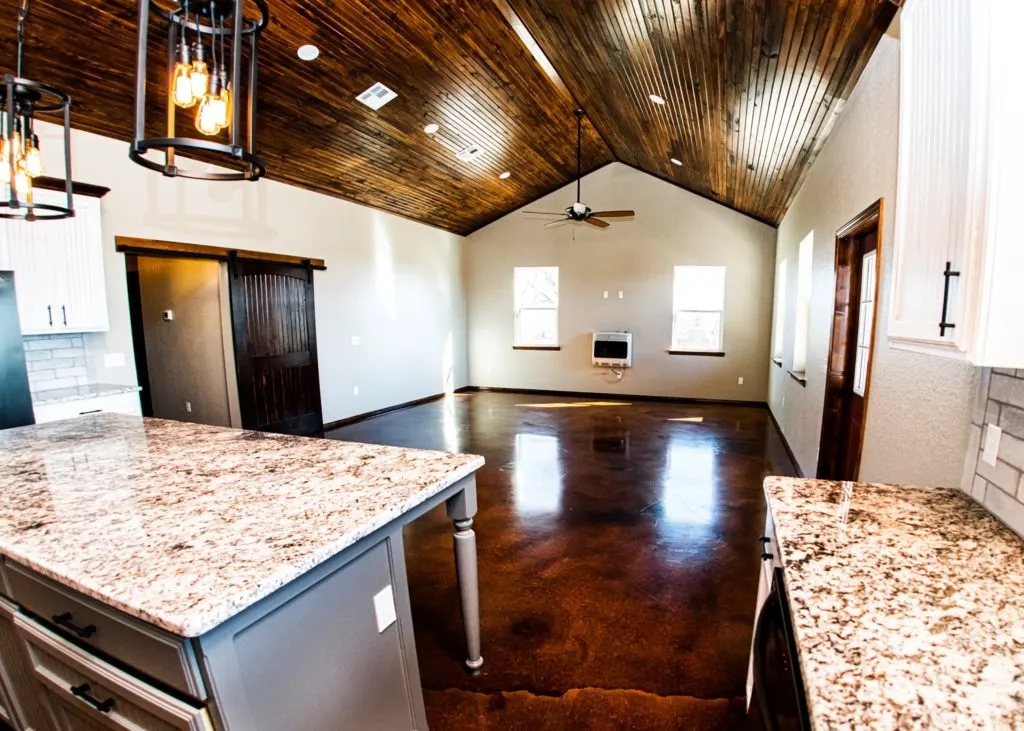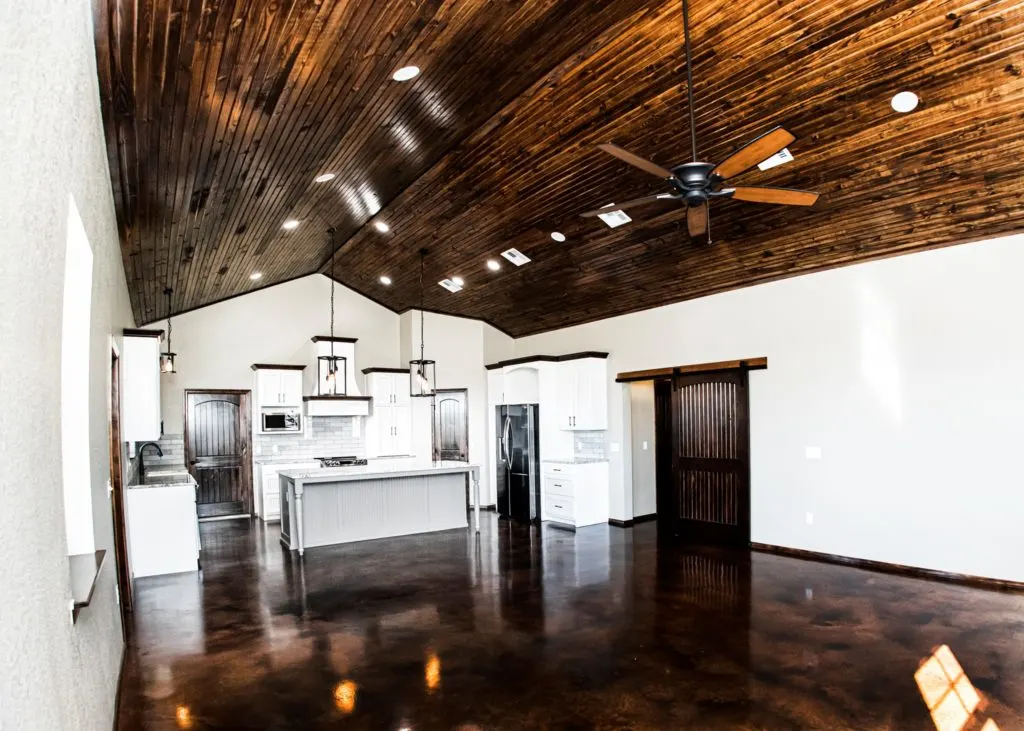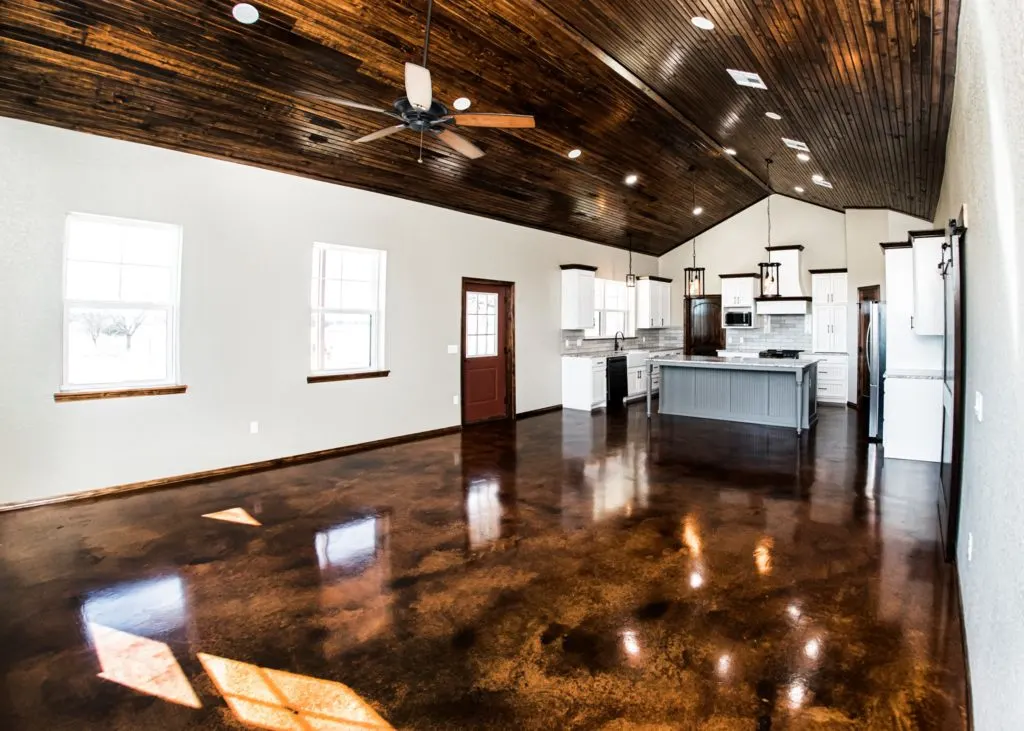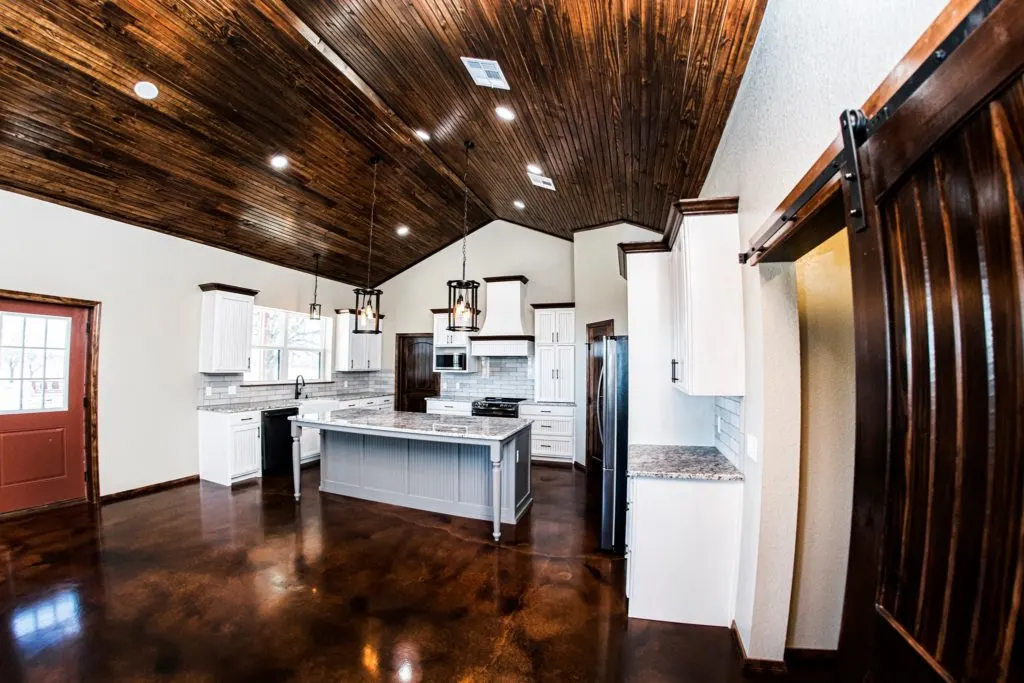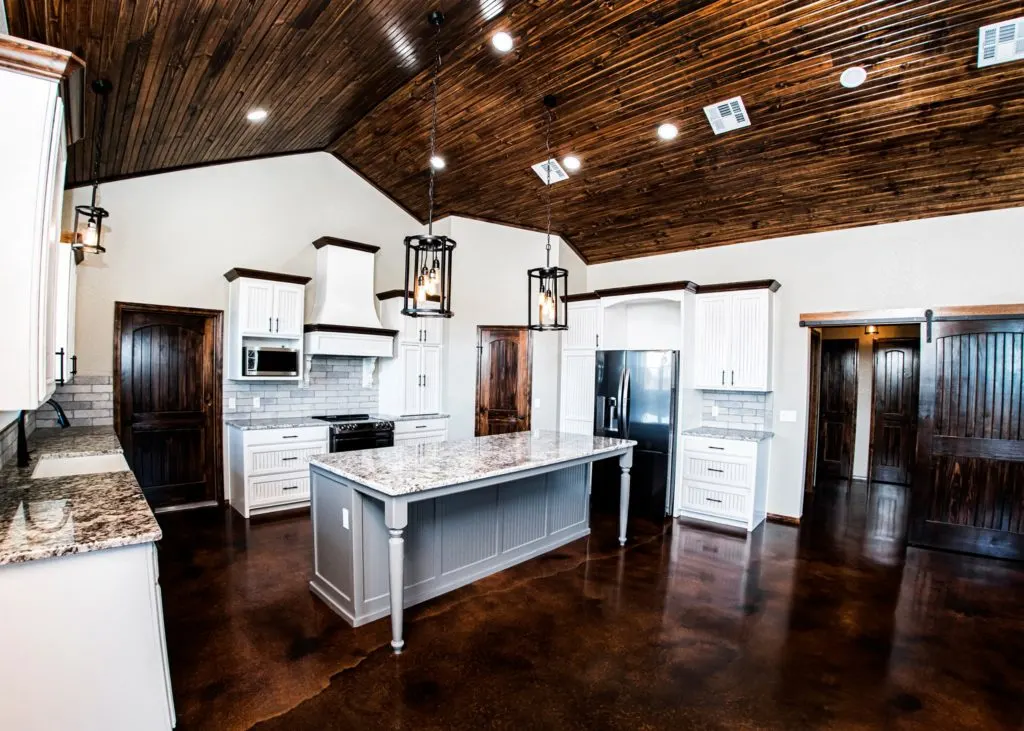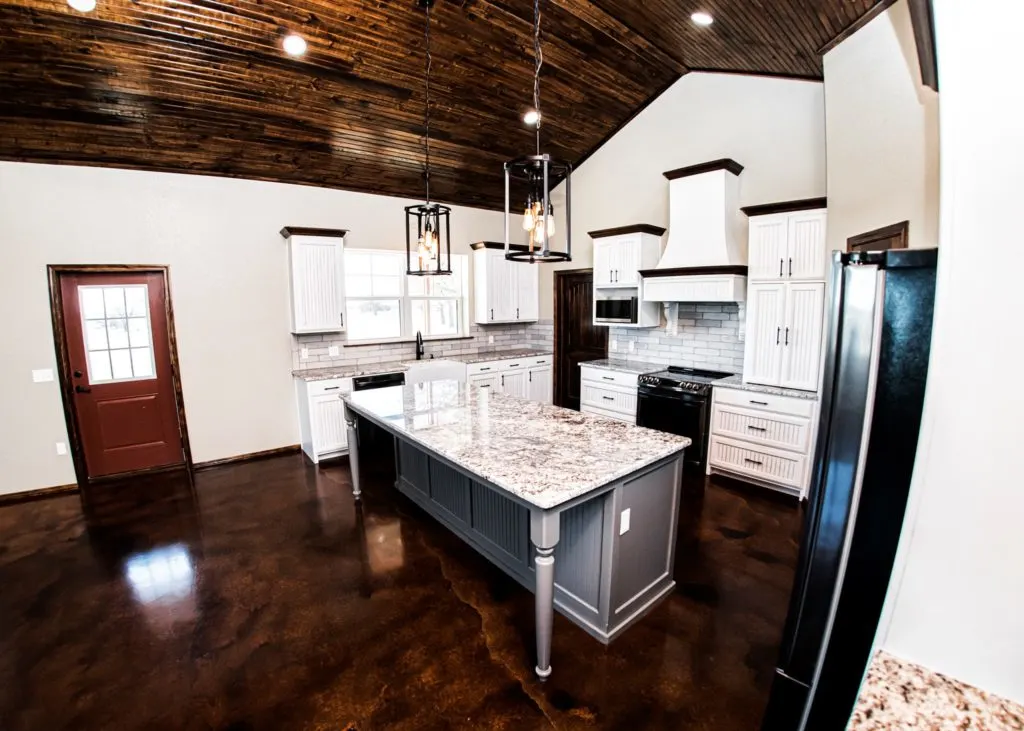 Barndominium Pantry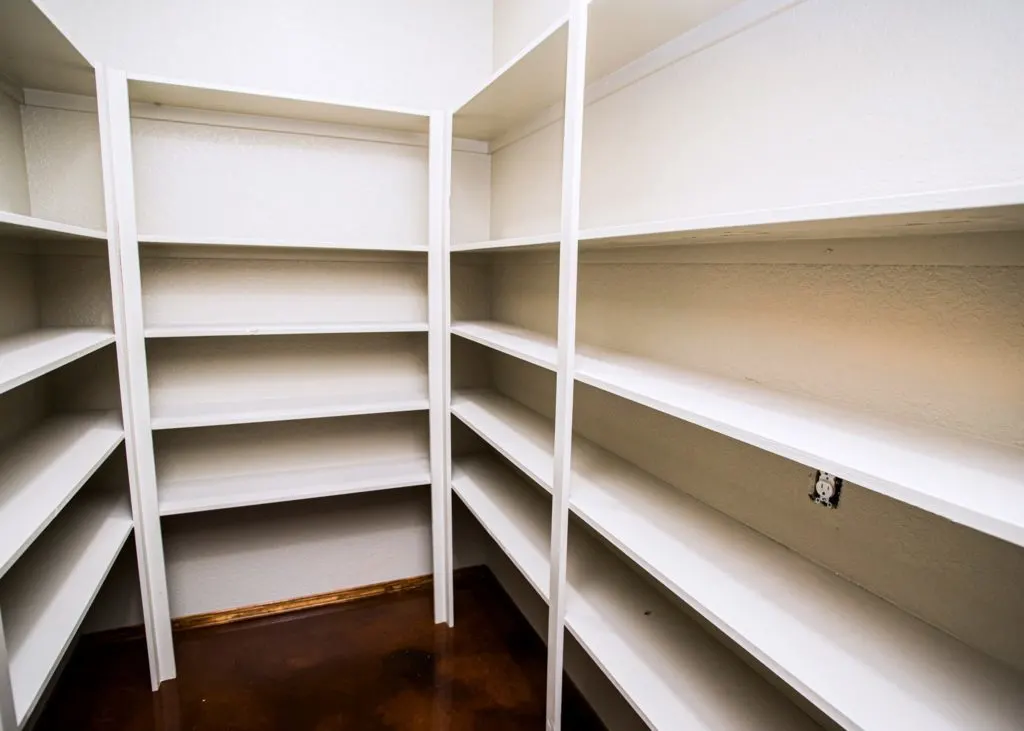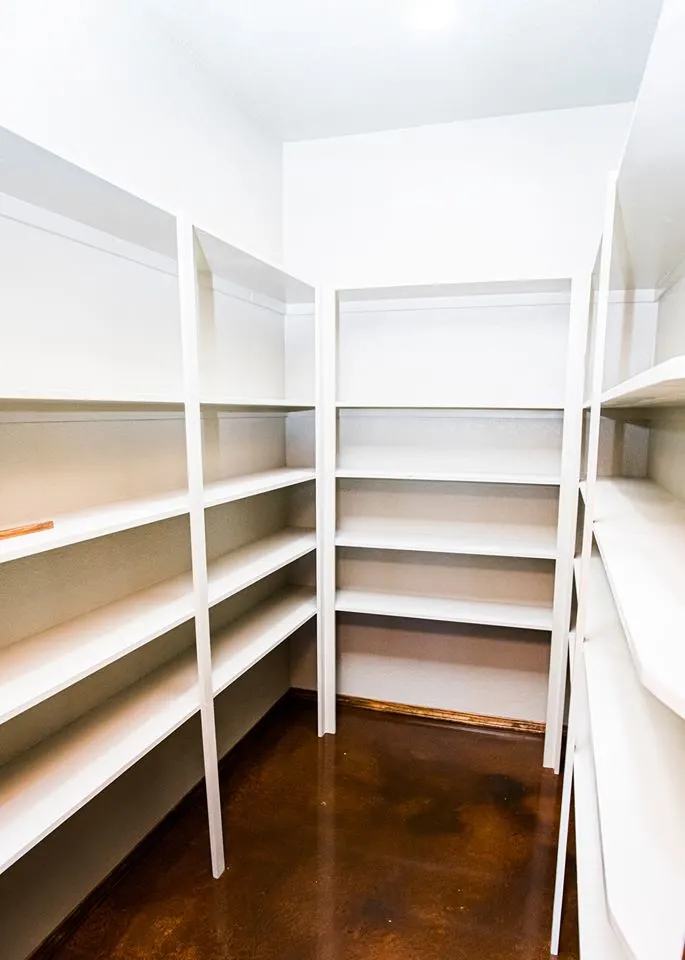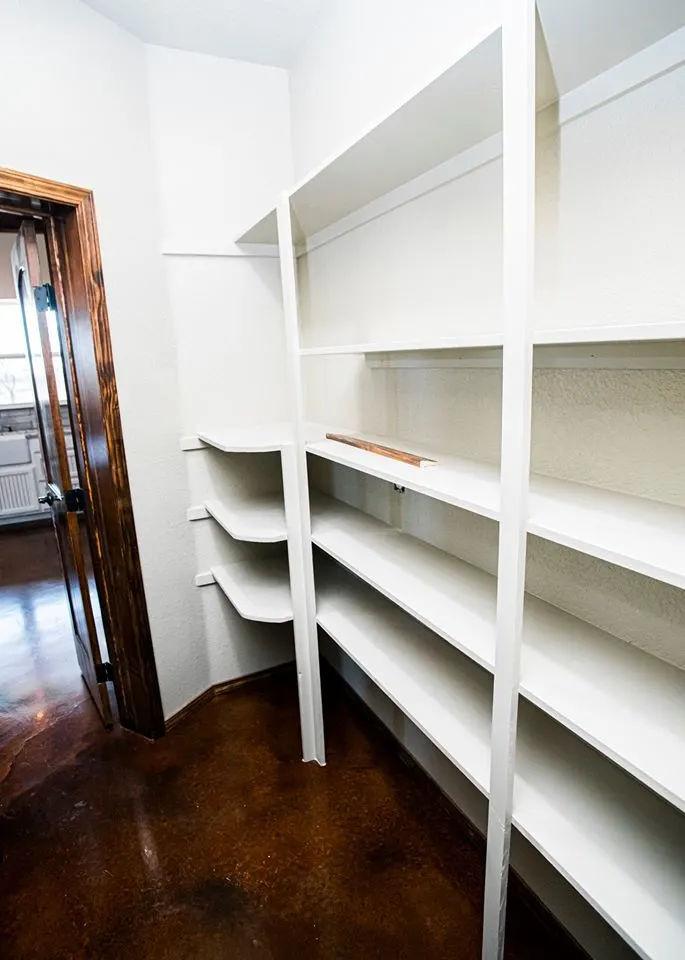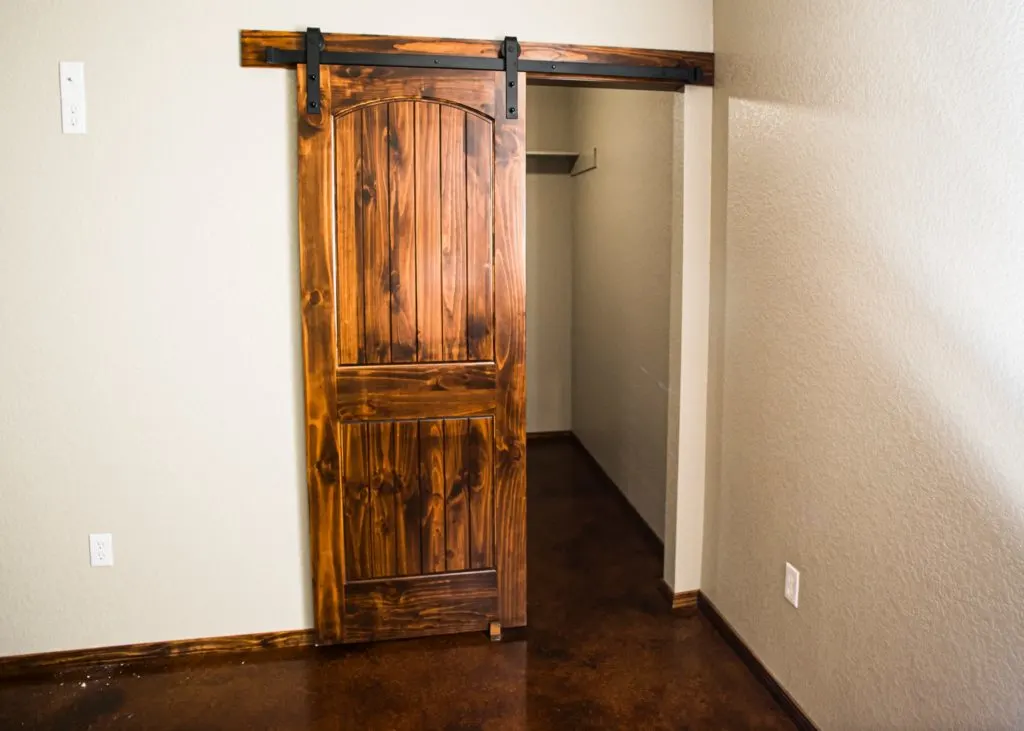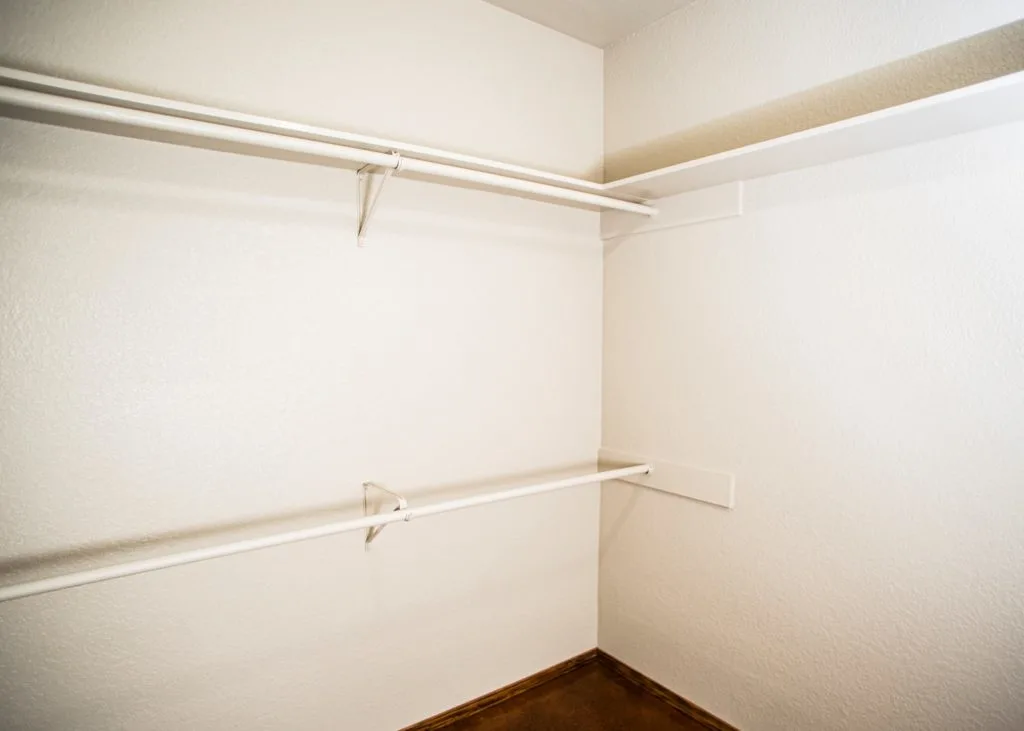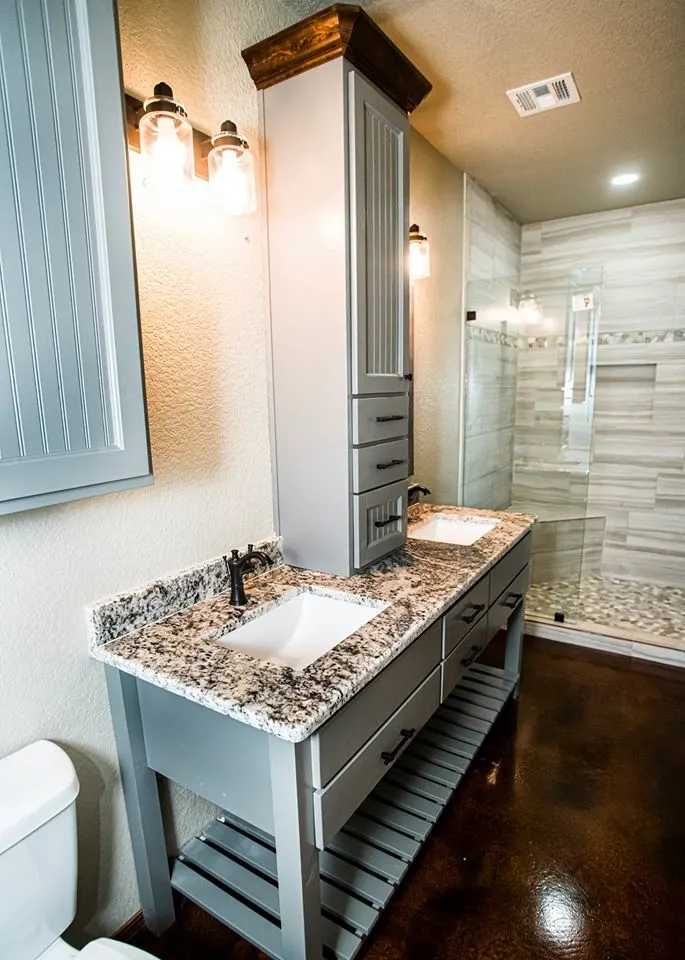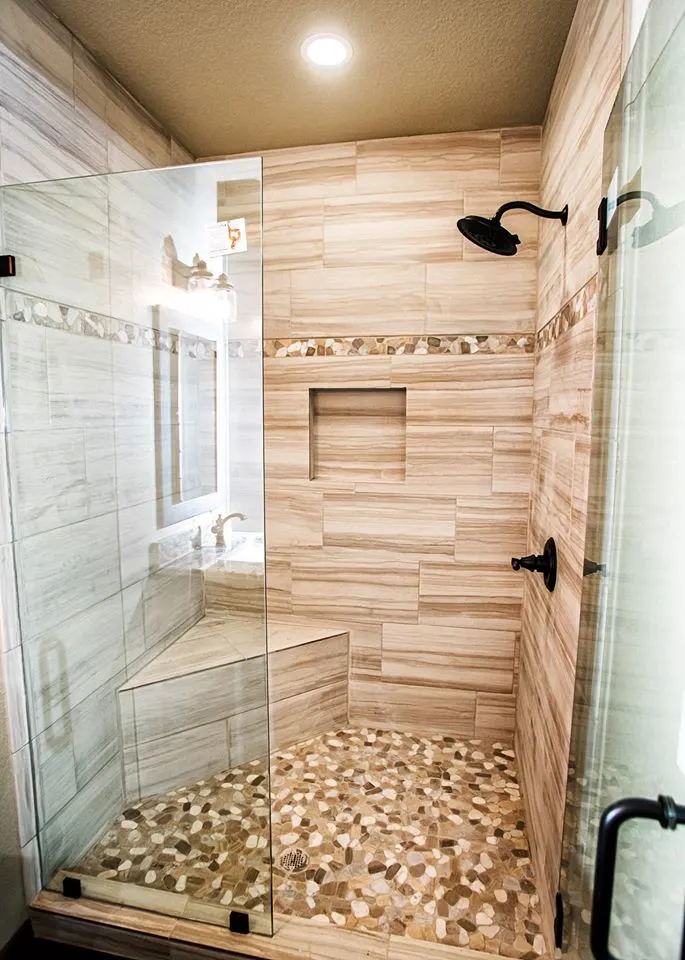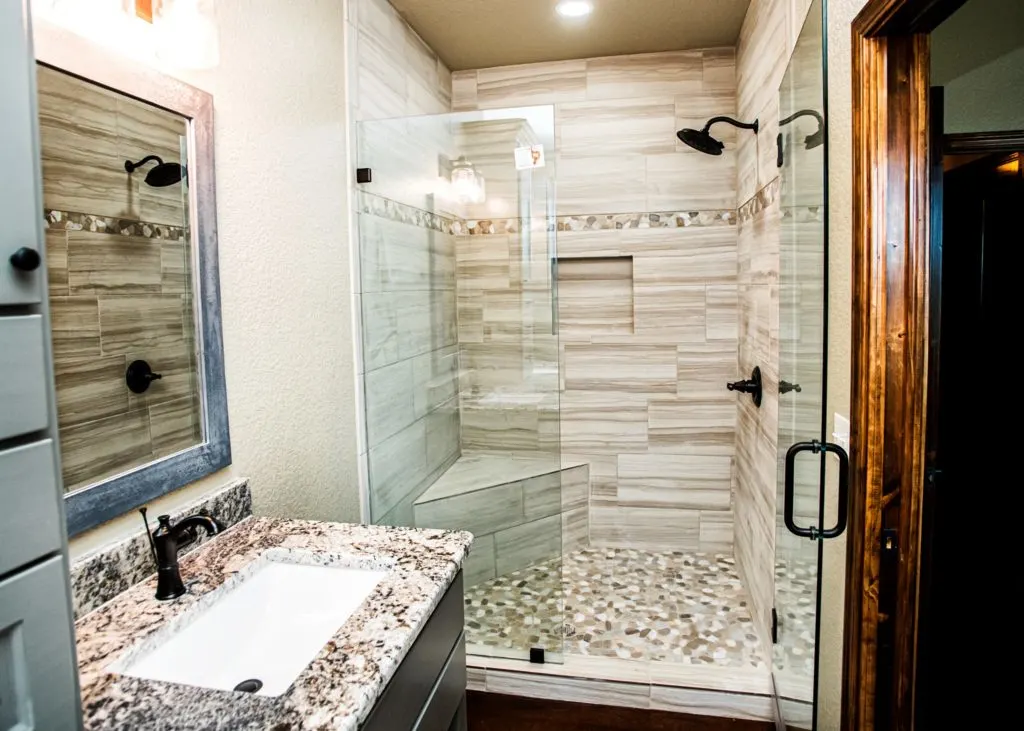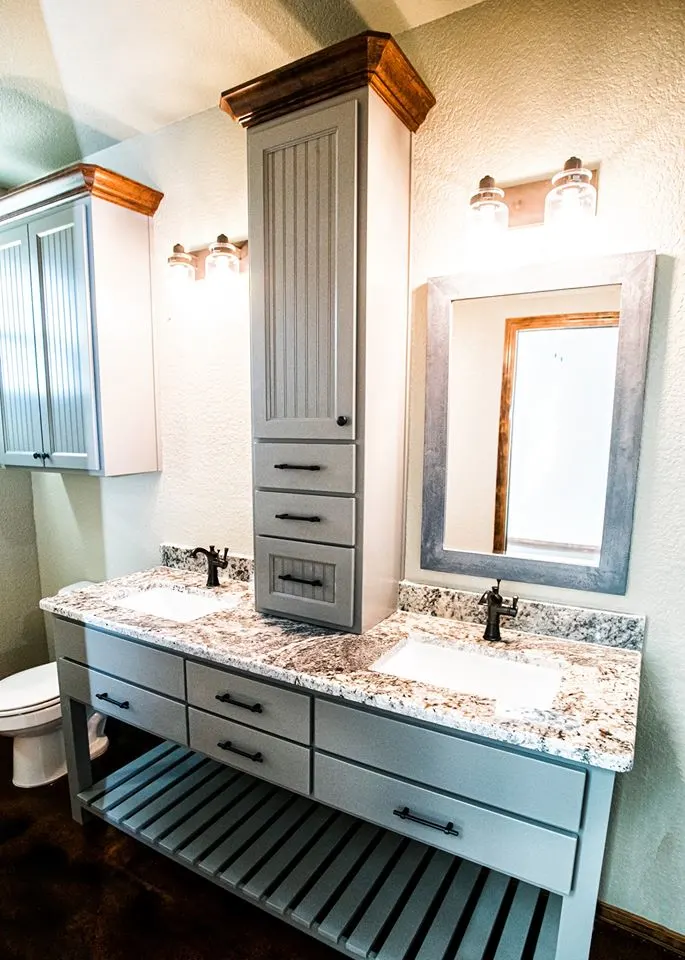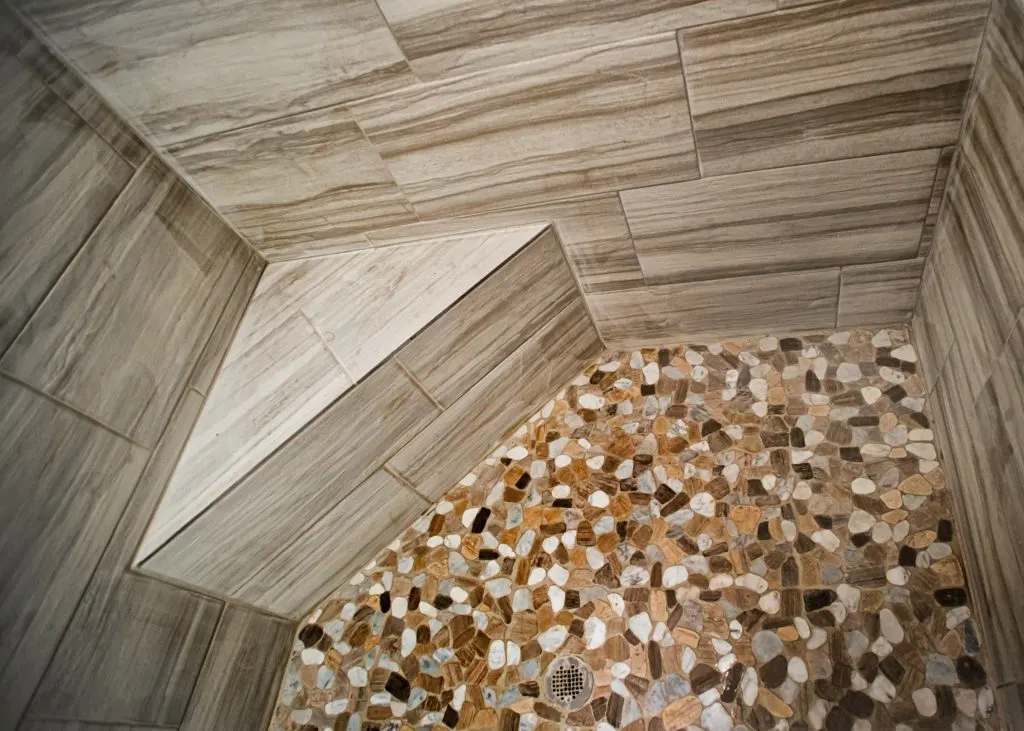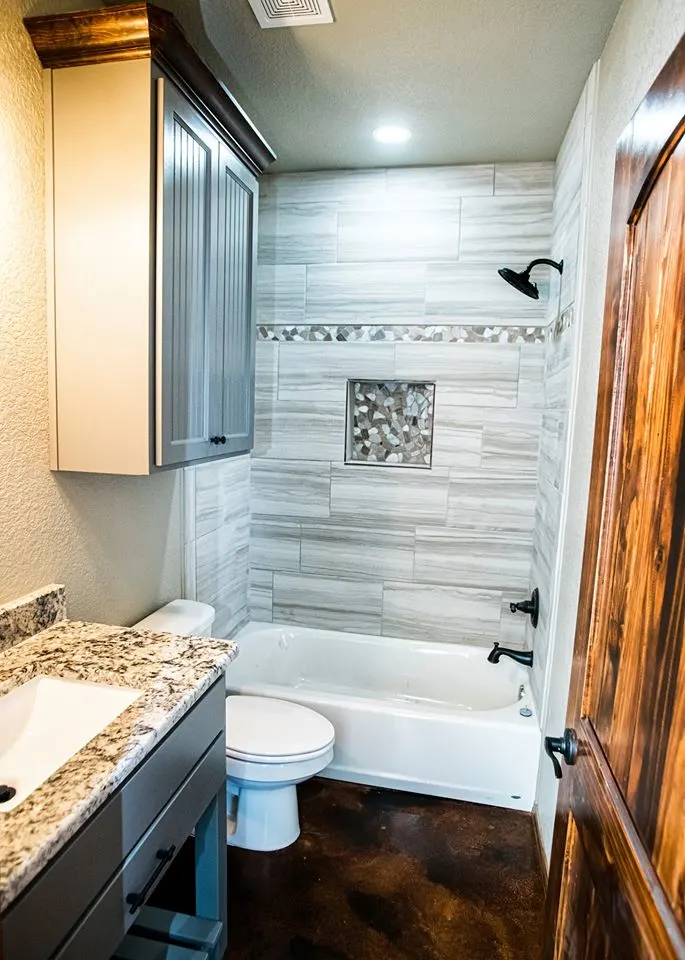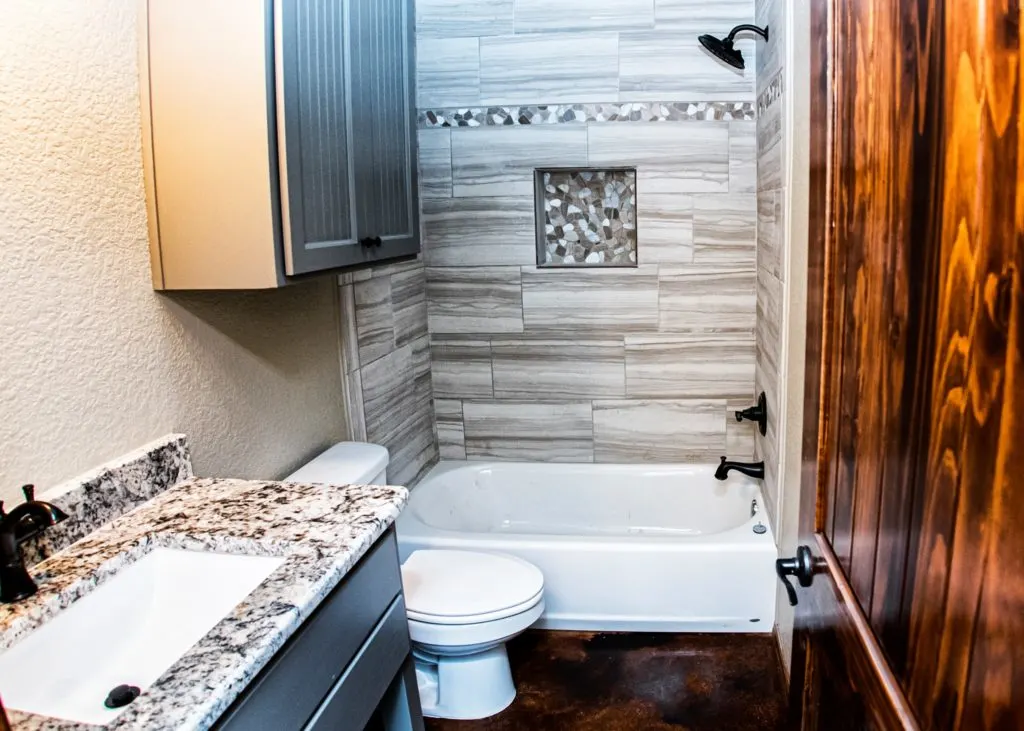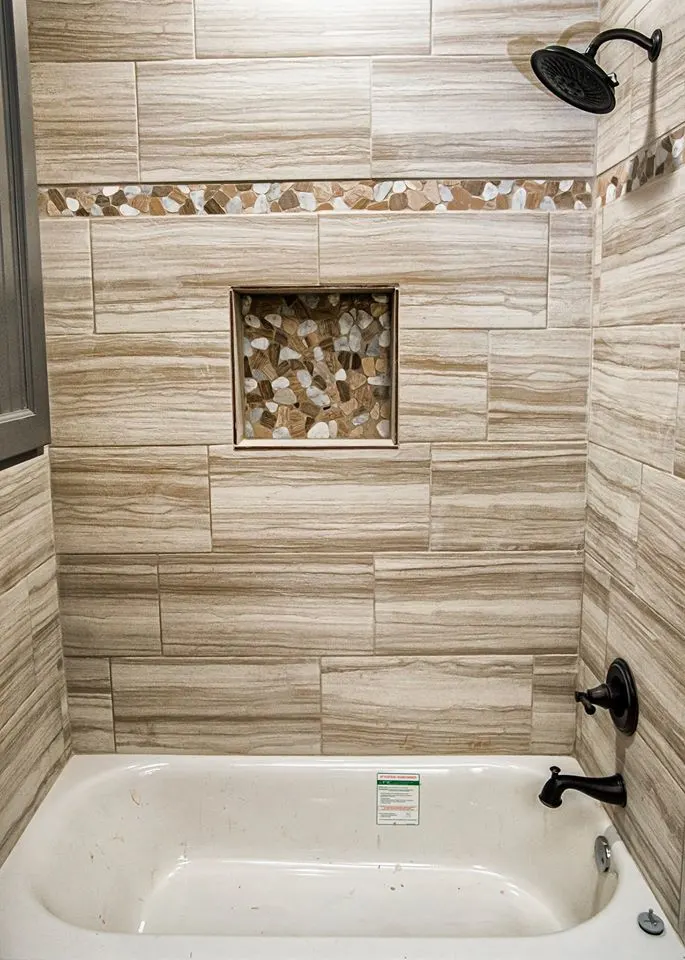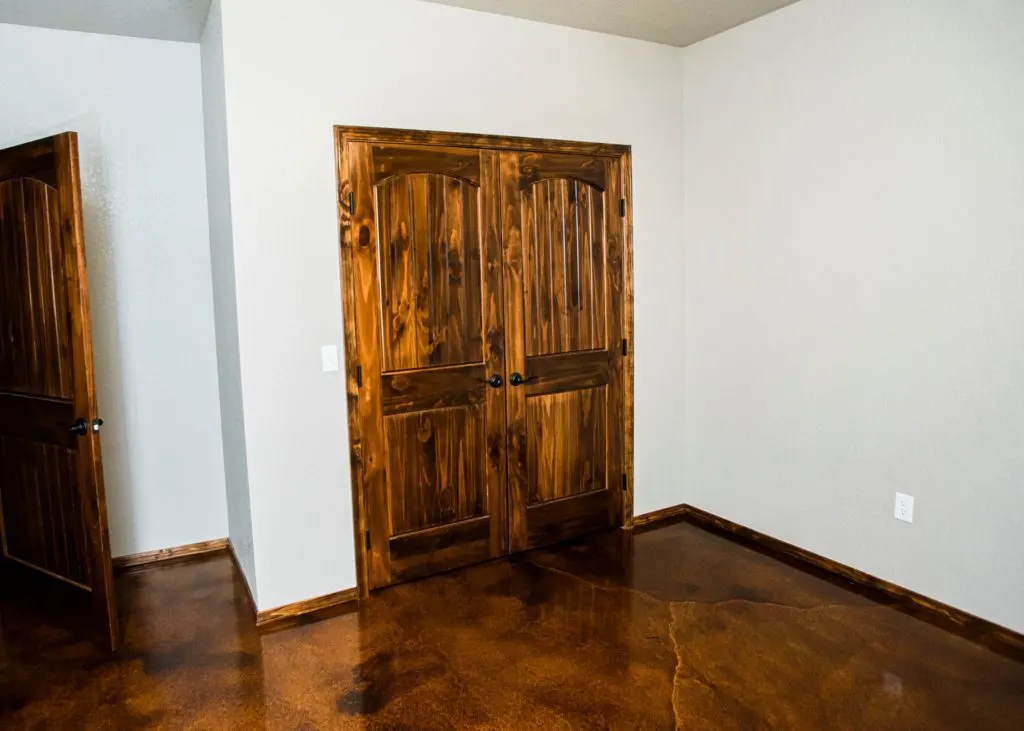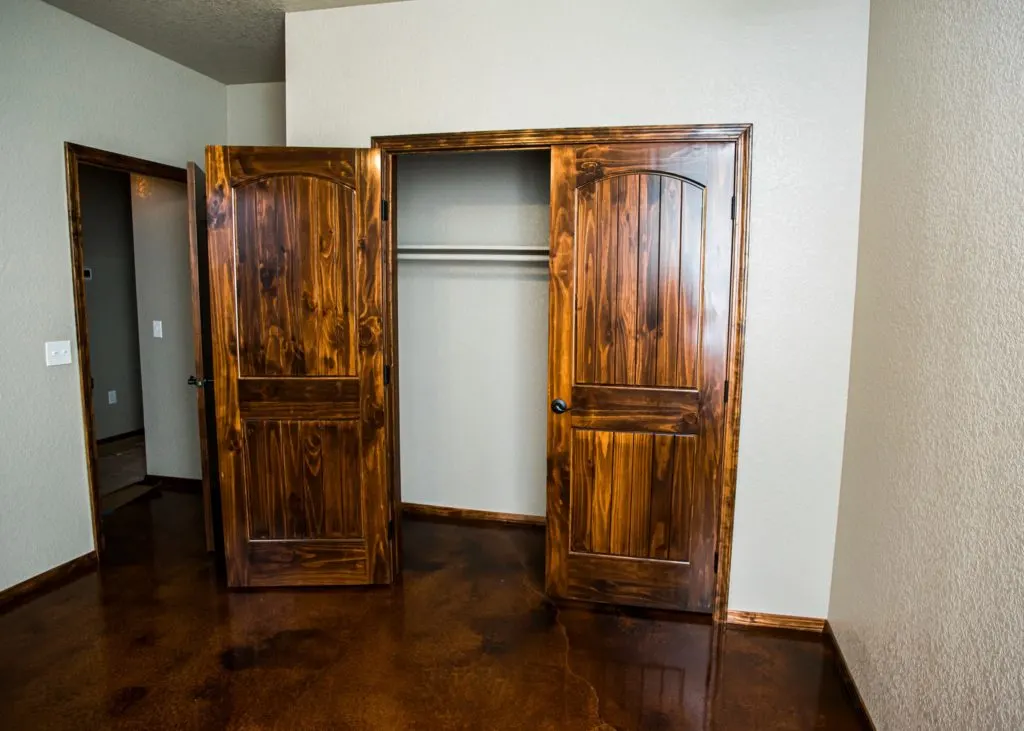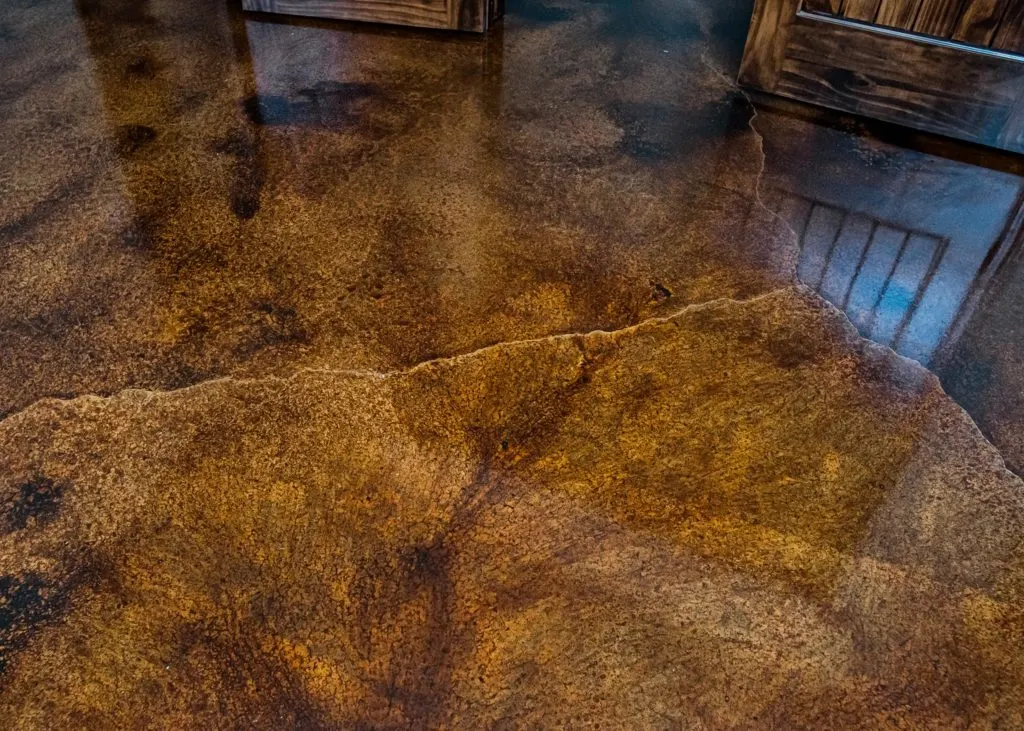 Now comes the best part (in our opinion, anyway). The SHOP! Measuring in at nearly 800 sq ft, this barndominium shop is awesome and has plenty of space for activities.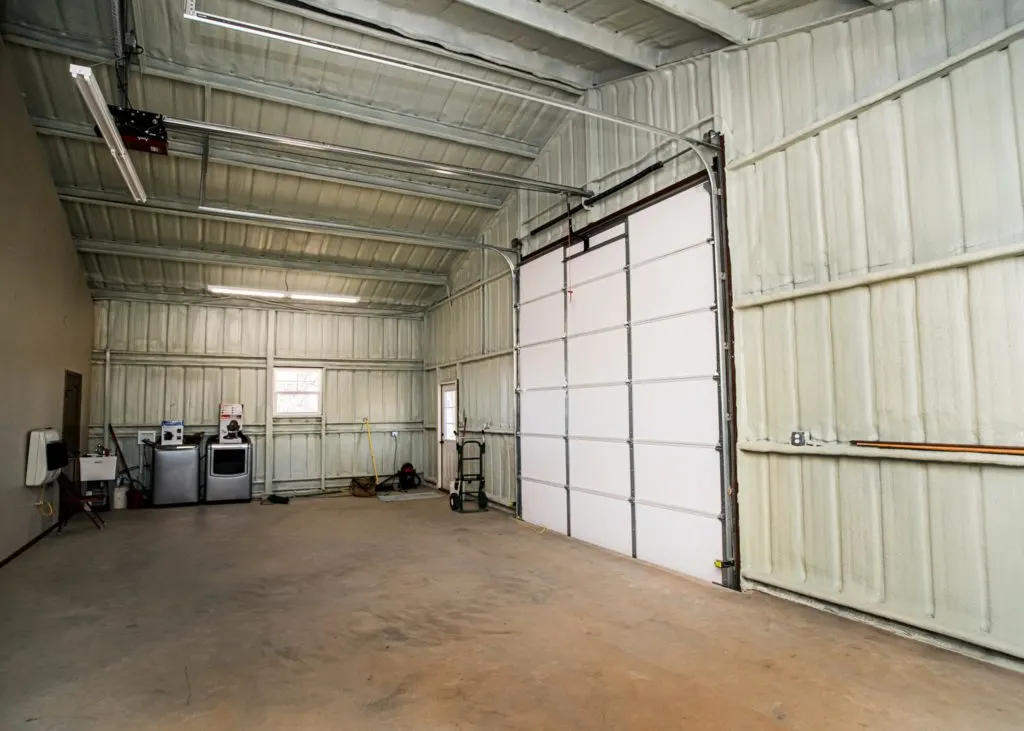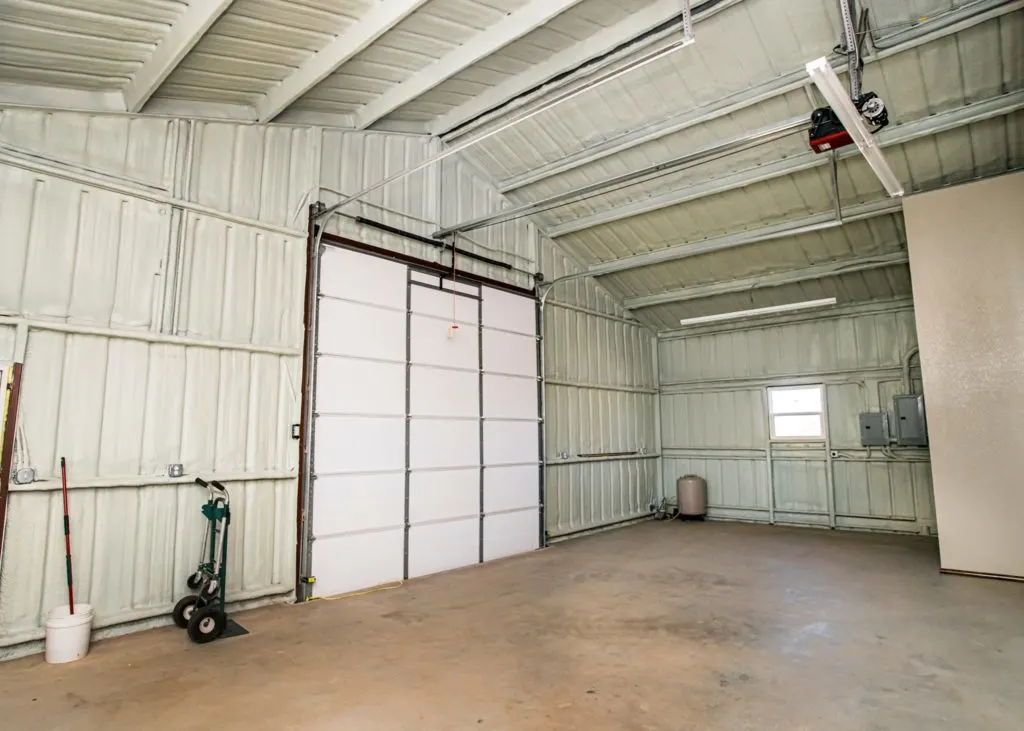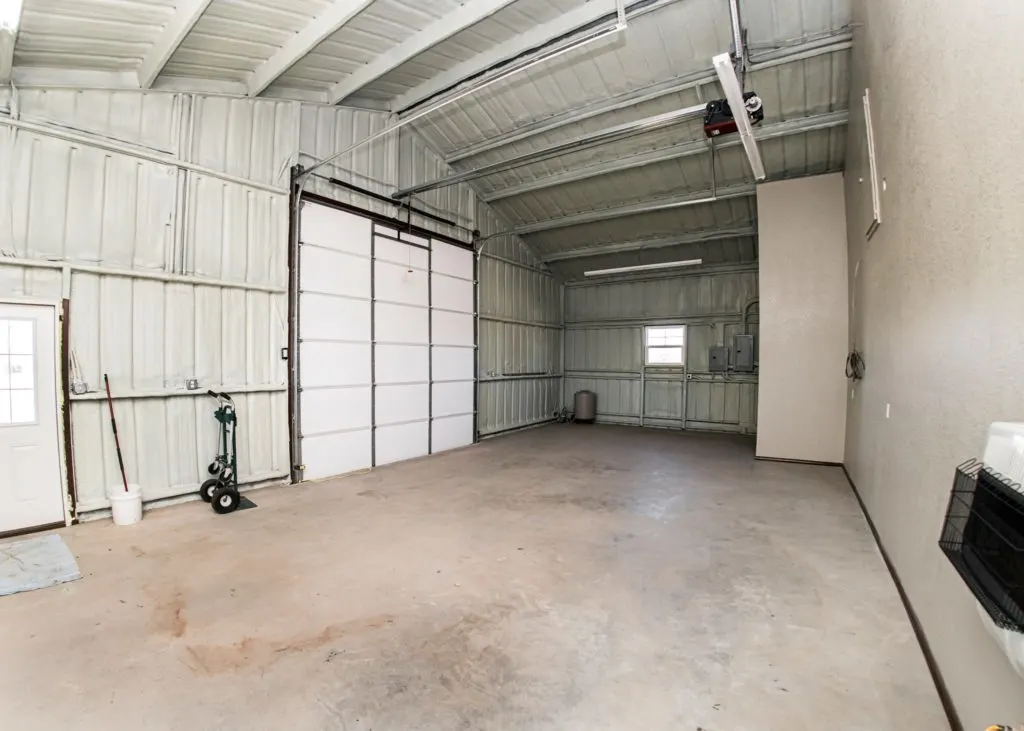 If you're planning to build your dream barndominium but do not know where to start, you aren't alone. So, we've created the perfect program to help you. Step by step, the Barndominium Life Program will guide you in your barndominium journey. You don't have to figure it all yourself. Learn literally everything when you get the program.