Our featured Cottondale Barndominium packs a whole lot into a small area compared to other barndominiums. To those who are planning and interested in Barndo design and construction, read on. Take a peek at these 31 photos of this smaller space barndominium. You can use this article to get your own space ideas and modify your current or future barndo home plans.
Gaining in popularity over time, there are still a lot of questions out there about building their own barndominiums. These homes are very appealing and barndos could easily be just your vacation home, or better yet, your ultimate dream home. In planning, you may not be sure which features are important to you, and which ones are not.
For starters, the size could come in next to the total cost of the property being the primary concern when planning to get your own barndo. Actually, if you think about barndominiums, you typically think of huge properties. You might want to rethink that. You can get your own small barndominium with square footage below 2000 sq. ft.
If it helps you decide, check out these guides on the durability, energy efficiency, and other pros and cons of why getting a barndo is money well spent.
For now, get inspired by checking out this amazing Barndominium in Cottondale, Texas. It features 4 bedrooms and 2 baths. This 1978 sq/ft property is already a beauty even from the outside!
Let's check out these photos of the Cottondale Barndominium in Texas- photos built by HL Custom Homes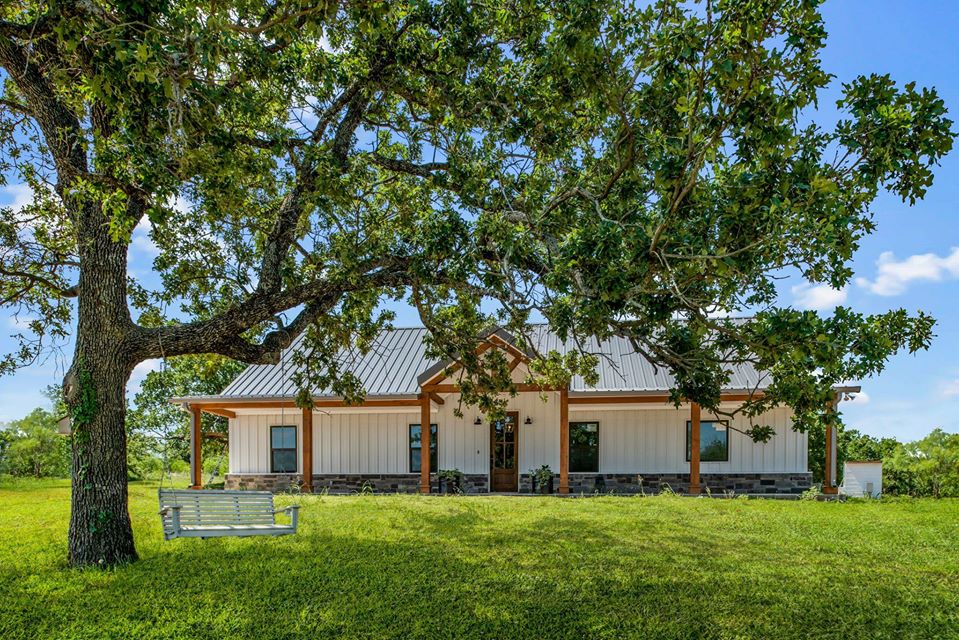 How adorable is that wooden swing? It adds to the homey feeling of the property. This is an amazing front view of the Cottondale Barndominium.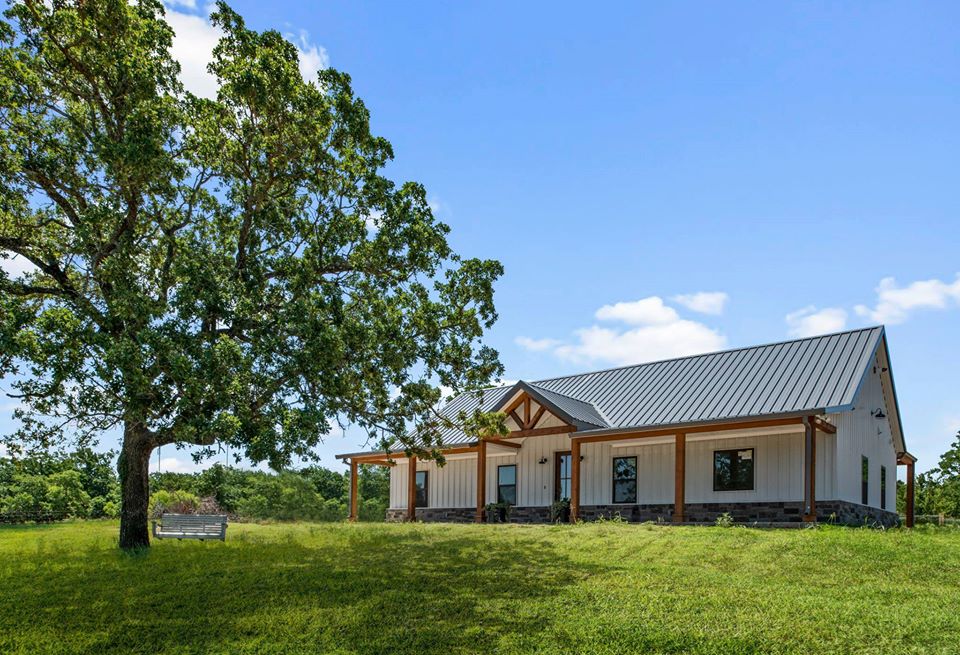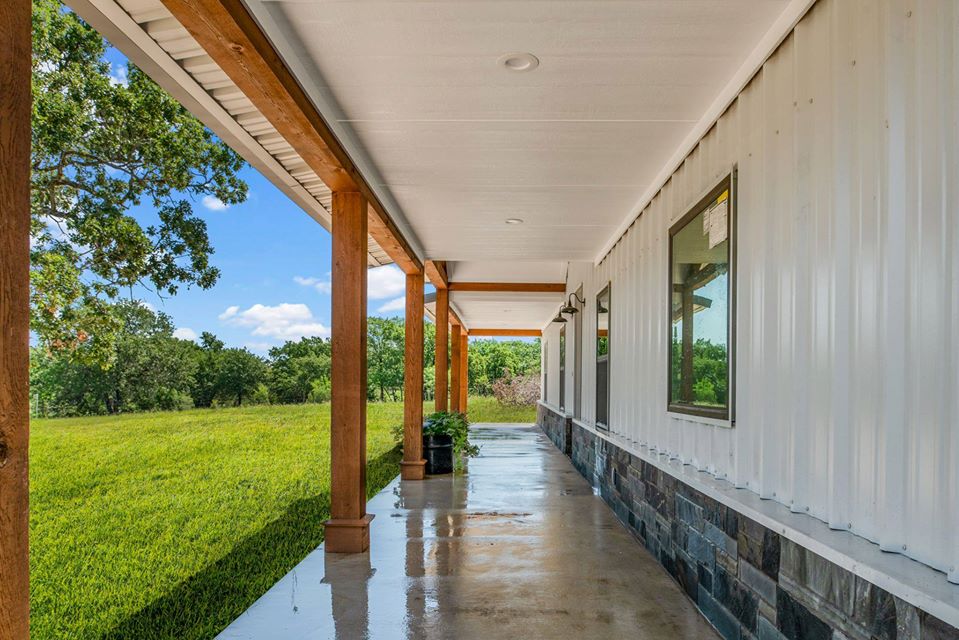 Metal (exterior) walls and roof, bricks or stones, and hardwood are features that ensure the durability of barndominiums.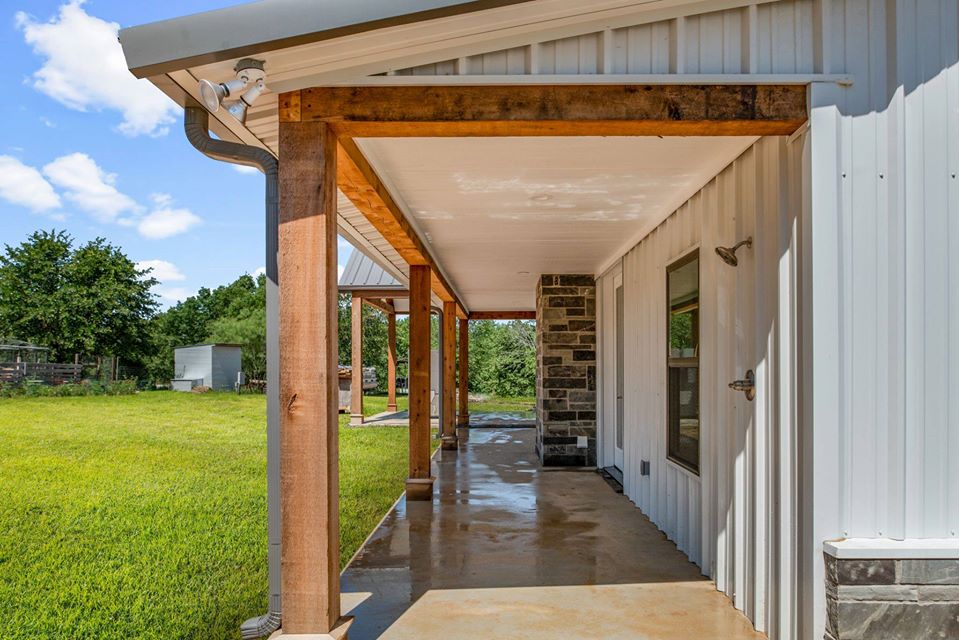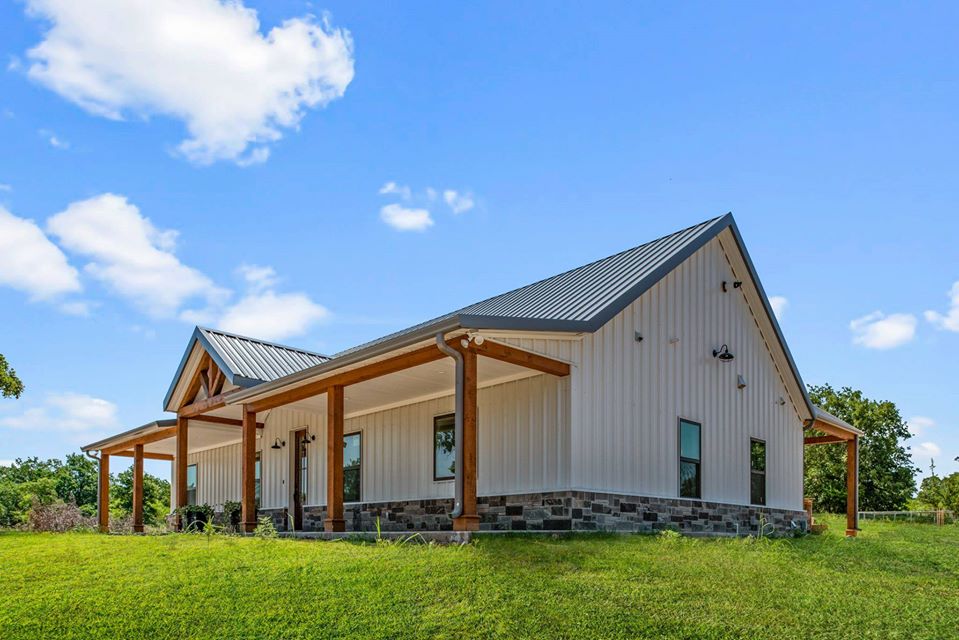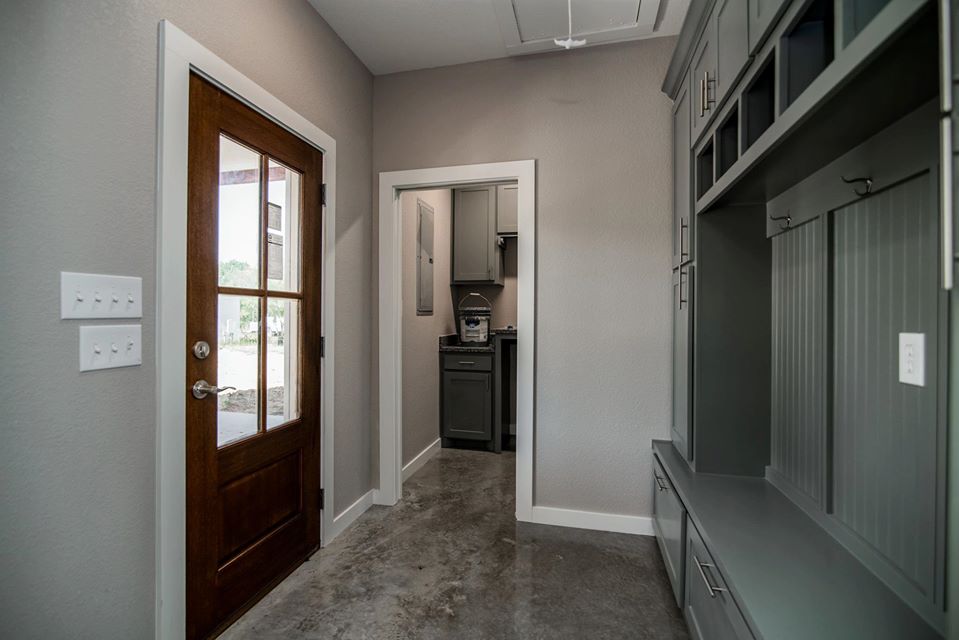 By the entrance is the perfect storage for your stuff before going in, and even those you can just grab on the way out, too. Needless to say, leave the shoes by the door.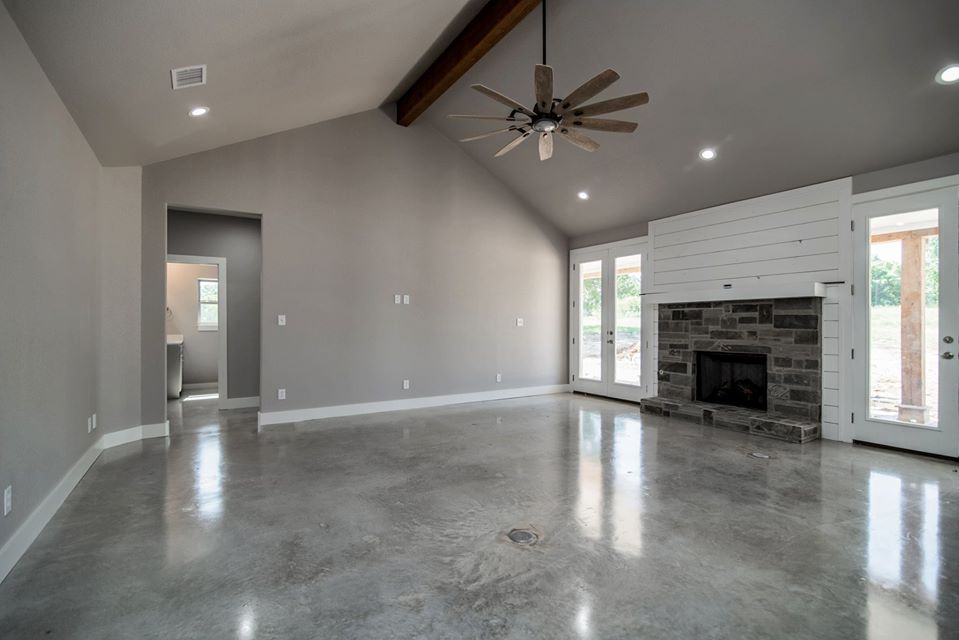 Different shades of gray against white is classic. And those doors leading to the yard is perfect to let air circulate inside when kept open.
The amount of light that this property lets in creates a brighter and more spacious look. That gives you a lot of interior design ideas when furnishing your home.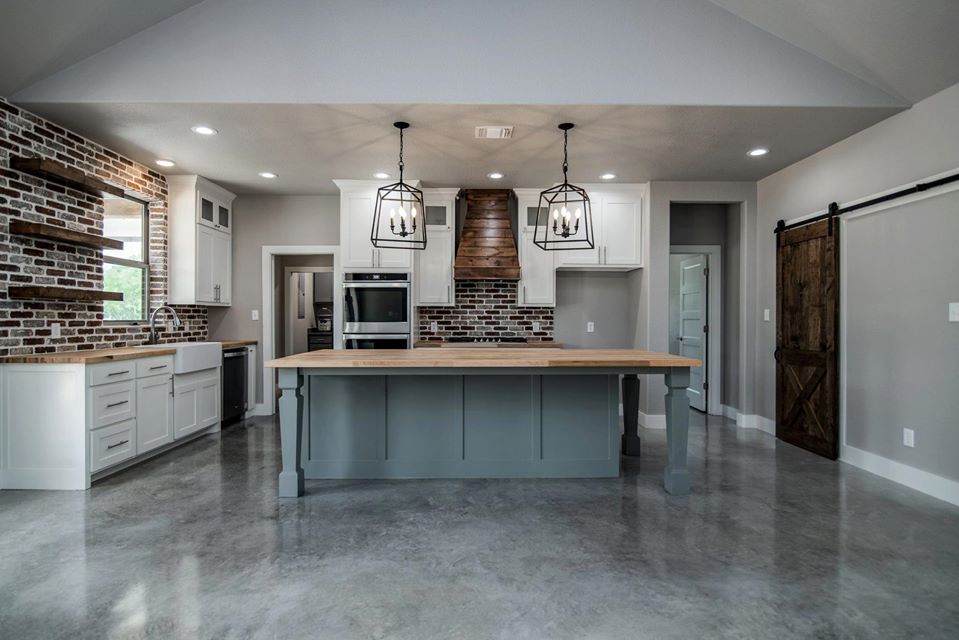 Loving the brick walls in this kitchen. The colors pop out against gray, white and wood contrast.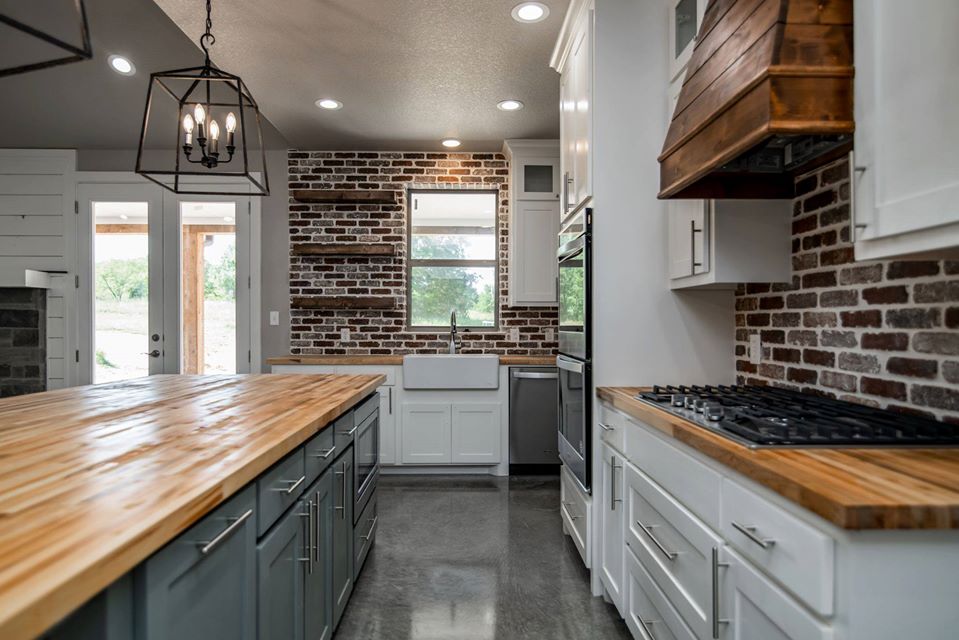 Just enough space to let you move around between the island and the stove. Only have to go a little farther to reach the sink, though.
Cottondale Texas Barndominium Bathrooms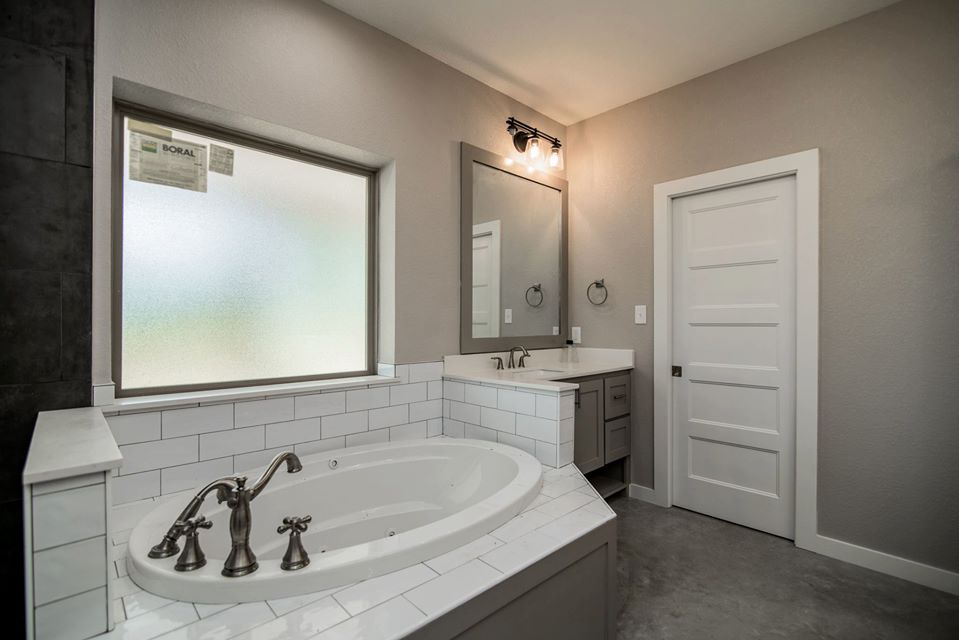 This bath has a bigger area and connects to a closet.
Cottondale Texas Barndominium Bedrooms
Put in your great DIY ideas and design small-space bedrooms, or you can get some ideas on the internet! Natural air and light coming during the day help save electricity.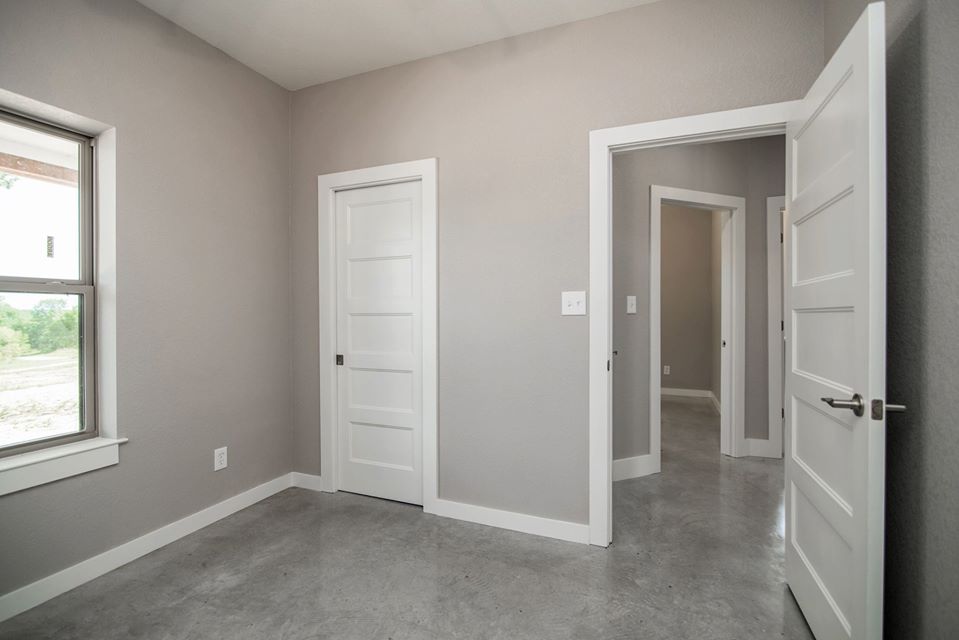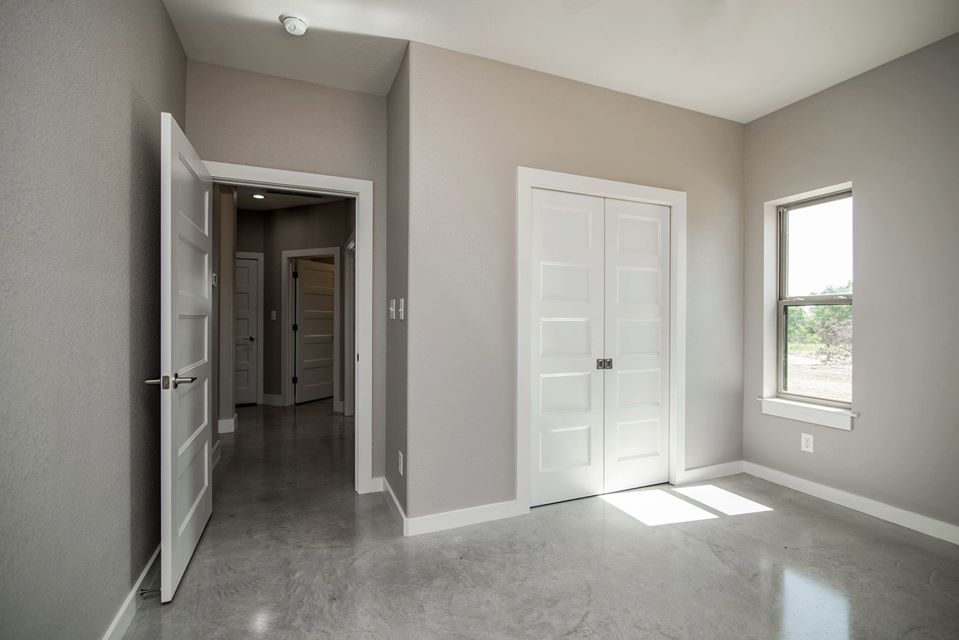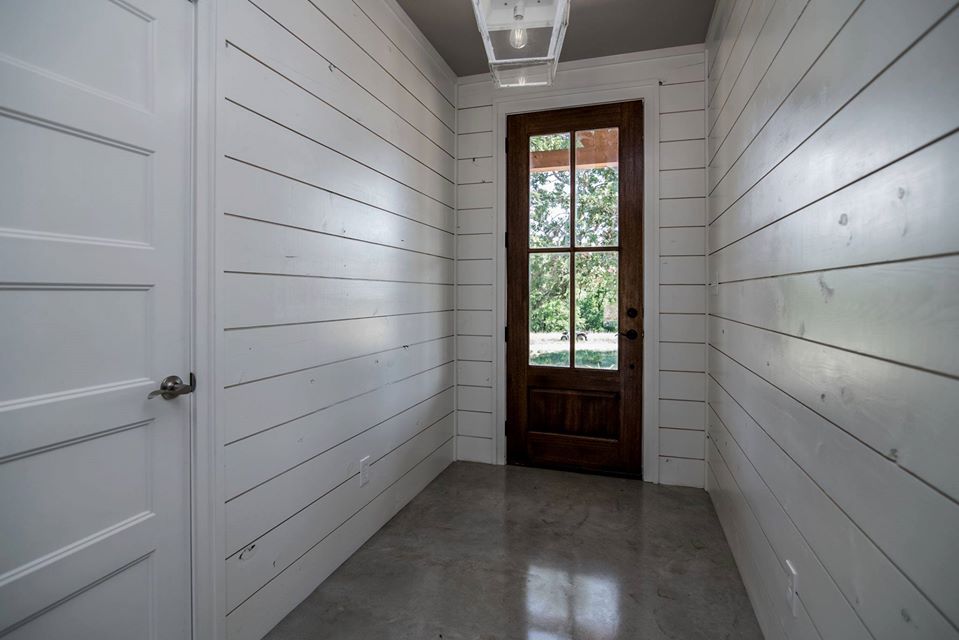 Even small spaces have a lot of potential with the right floor plan, depending on your lifestyle and the amenities you need. This Cottondale Texas Barndominium could be perfect for a family of 3 kids, or for a smaller family and maybe one room can be a guest room.
With an area of 2000 sq ft. or a little less, your dream Barndo is achievable and can even be comfortable. You can do DIY in your interiors for a more personal touch, not to mention savings.
Getting more excited? Subscribe to the Barndominium Life Youtube channel. Watch inspiring stories and interviews with Barndo owners to inspire you even more in getting your own dream home.
Liked these Cottondale Barndominium photos? See more captivating Barndominium designs through our Pinterest page. Even better, get the Barndominium Life Program! We will guide you in every step of your barndominium journey.