As barndominiums become more common throughout the United States, one area where they seem to fit in particularly well is the state of Texas. Their charming rustic curb appeal suits The Lone Star State perfectly, while the upgraded interiors of today's barndos are ideal for those who want the convenience of a modern dwelling.
Although it's easy to find established communities in which to build a traditional home, you may be a little confused about where to start if you're interested in building a barndominium in Texas. Luckily, we have several resources available that will make your building process run smoothly from start to finish.
Texas Barndominium Costs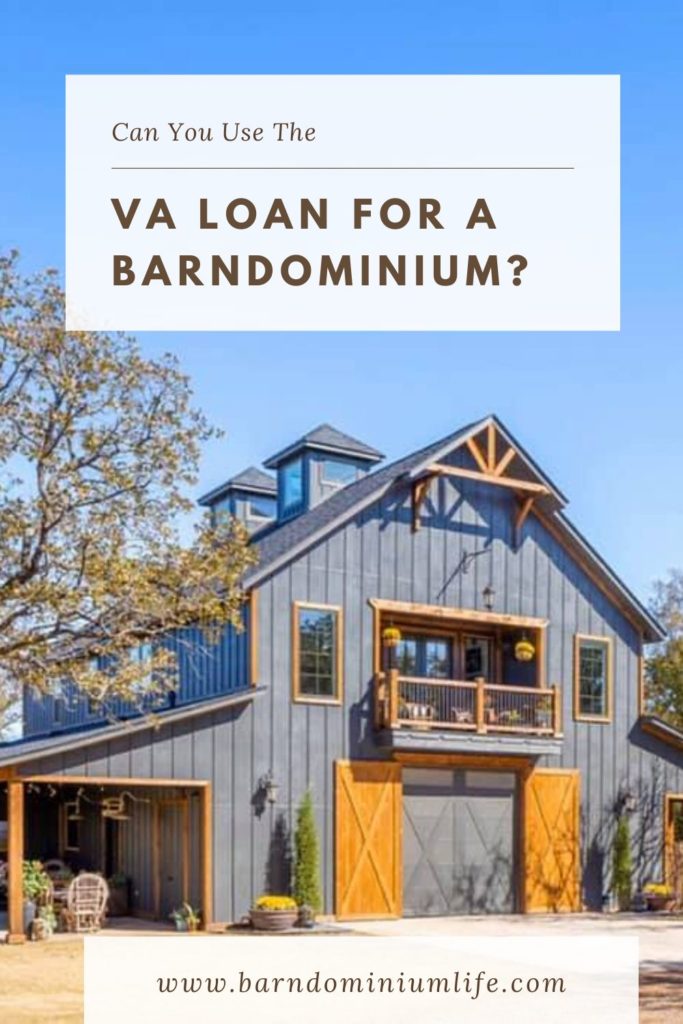 It's hard to say exactly how much it will cost to build your barndo, as there are so many options and sizes to choose from.
Each barndo is unique, which means that the prices can fluctuate dramatically depending on your floor plan and finishes.
This page gives a great breakdown of the costs of Texas barndominium prices, including how much you can save on labor if you do it yourself.
At the bare minimum for a small cottage, the comes out to about $40 per square foot. In Texas, we typically see the cost to build a barndominium range from $100-150 per square foot. Many will advertise that you can build a barndo for less, but we find that those offers are usually lacking in some key features.
If opting for complete turnkey service, it's not unusual for the price to easily be two to three times higher than it would be if you were doing all of the labor on your own.
However, bearing in mind the time and expertise that this type of project involves, it might be best to think of the extra costs as an investment in your home if you're not a seasoned contractor.
Like this Post? Sign up for our email list!
Be the first to see new posts about the best barndominiums, construction guides, floor plans, and more! Enter your information below to become a BarndominiumLife VIP.
How Are Barndominiums Taxed in Texas?
Always on the mind of homeowners in the state of Texas (and for good reason, too!), you may be wondering how barndominiums are taxed in Texas.
The answer is that barndominiums are taxed nearly the same as regular houses are. The tax assessor for each county assigns a value to every home in its jurisdiction, and barndominiums count just the same.
The big question mark, then, is how will my barndominium be assessed?
We've found this to be all over the map. Some barndominiums are assessed as if they're just a barn that happens to have living quarters. We've seen other barndominiums get assessed as if they're a huge McMansion in the suburbs.
Our advice is to try to fit your barndominium in the "it's a barn" category in the eyes of your tax jurisdiction. Other than that though, there's no big difference between how regular homes are taxed in Texas and barndominiums are.
Barndominium Floor Plans in Texas
One of the best things about building a barndominium in Texas from scratch is that you can create a customized floor plan that works for you. Many barndo aficionados value them for the ability to create an open-concept living space that has beautiful views and flows well from room to room, no matter what the size.
For empty nesters or those who don't need a ton of space, these two-bedroom floor plans or three-bedroom floor plans give you plenty of room for relaxation while keeping the footprint on the smaller side.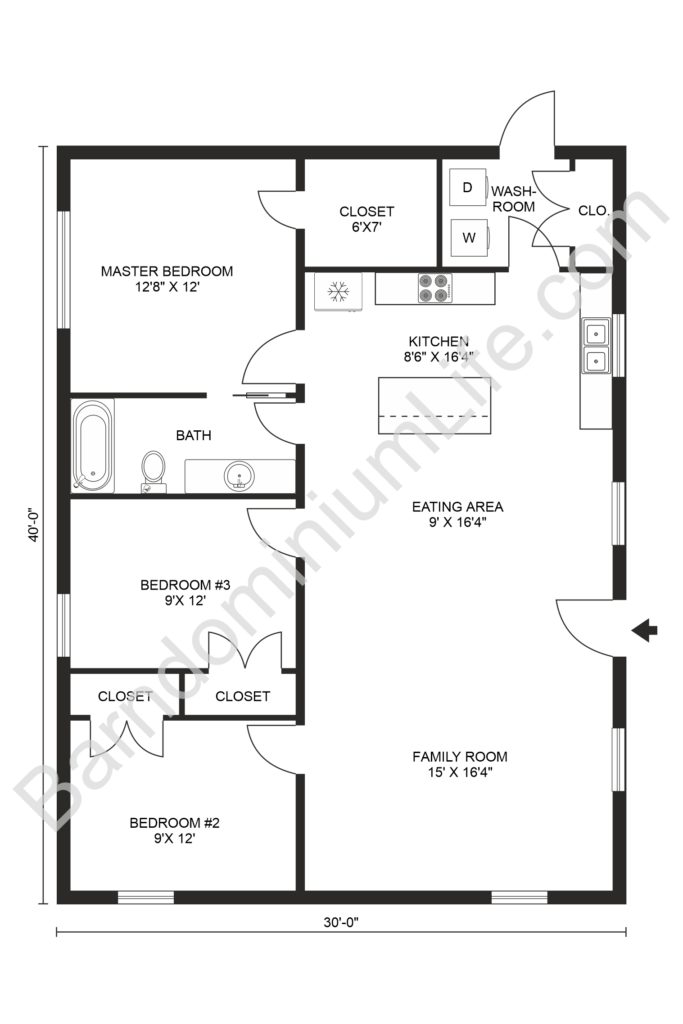 For those looking to make a bigger impact, we love these plans for a 40×60 barndominium, which gives you enough space for several bedrooms and allows for a spacious workshop as well.
This barndominium design software helps you design your own floor plans if you're a bit tech-savvy (we're not)!
How to Find Land for Sale for Building a Barndominium in Texas
If you're looking to build a barndominium of your own, you'll first need to find a good chunk of land to put it on. Although local realtors can help you find something in your area if you're looking for an idea of prices and availability, here are some great resources that can be beneficial at the beginning of your journey.
Low Cost Land has solid reviews and knows the barndominium space well.
Lands of Texas – This website lets you search by county or city, and also lets you narrow your selections down by price or acreage so you can find exactly what you need.
Land and Farm – Filter by features like waterfront property, land with a vineyard, and other unique attributes to find the acreage where you can build the house of your dreams.
Land Hub – Another helpful site where you can focus your search by county, setting your specifications to find exactly what you want.
Land Flip – Land Flip lets you search by price per acre, allowing you to maximize your budget to the fullest extent.
We also have a full article on buying vacant land for your barndominium.
Get a FREE 18 Month Barndominium Planner
There are 39+ steps that must be taken before groundbreaking. Learn them all in this FREE checklist, available for immediate download.
What To Look For When Buying Residential Land in Texas
Before you jump into purchasing several acres of land to build your barndominium, you need to make sure that it's well-suited for construction. The grade of the land is going to be very important for laying down a level concrete slab, so if you can't find a plot that meets those requirements, your costs are going to quickly increase as you try to make it work.
Access to utilities is also crucial, yet easily overlooked for some people. Ideally, you'll have utilities available nearby to which you can easily connect. If not, you'll be looking at extra costs as you install septic tanks or wells in order to make your home livable.
Check with your local planning authority to ensure that the land is zoned for residential use. Nothing will stop a sale faster than having the incorrect zoning restrictions, or not paying attention to how or where a structure can be built on that land.
Additionally, you'll need to look at any and all permits you may need to secure before you begin construction. As this can often be a bit of a headache when building, it's often advisable for your purchase agreement to be contingent upon being able to obtain these permits before closing. This is also one area where having a contractor or builder can come in handy, as they usually are experienced in these matters and can help you navigate the confusing waters.
Real Texas Barndominium Pictures
If you're looking for some barndo inspiration, we've got several real-life builds that will knock your socks off!
For starters, take a look at this beautiful barndo in the north Texas town of Weatherford. The perfect secluded home resting on a large plot of land, this large barndo has it all, from an outstanding game room to a picture-perfect wine cellar.
The loft space in this barndominium is a nice touch as well. It would make a great play area for kids or a great reading nook for relaxing days.
Another build we love is this Texas barndominium in near Dallas. Located in the last unincorporated area of Bosque County, this Texas Hill Country home has everything the beginner Rancher needs to get their homestead-Ranch life started. The turnkey Barndominium with open-concept provides a blank canvas for your personalization.
Barndominium Builders in Texas
Given the increasing popularity of barndos, it's becoming easier than ever to find a builder who specializes in this type of home. There are plenty of barndominium builders in Texas, and although you'll want to do a bit of research to find the one who meets your particular needs, you have several options from which to start.
If you want more options, check out the entire list of barndominium builders in Texas.
How to Build Your Own Barndominium & 200+ Floor Plans
Get started today with our program "Barndominiums Made Easy: How to Build Your Own Barndominium" and get 200+ barndominium floor plans included!
Tri Country Builders is based in New Braunfels and builds all over Central Texas. They are one of our top picks for building a brand-new barndominium.
They have a couple of popular layouts for those looking to start the barndominium life, each of which features large porches and patios that are perfect for relaxing after a long day.
For those who are looking for a sleek metal design, HL Custom Homes offers some stunning options that you can customize to suit your needs. They mainly build in North Texas. Many of our readers in Rhome, Boyd, and Paradise have had their barndos built by HL Custom Homes.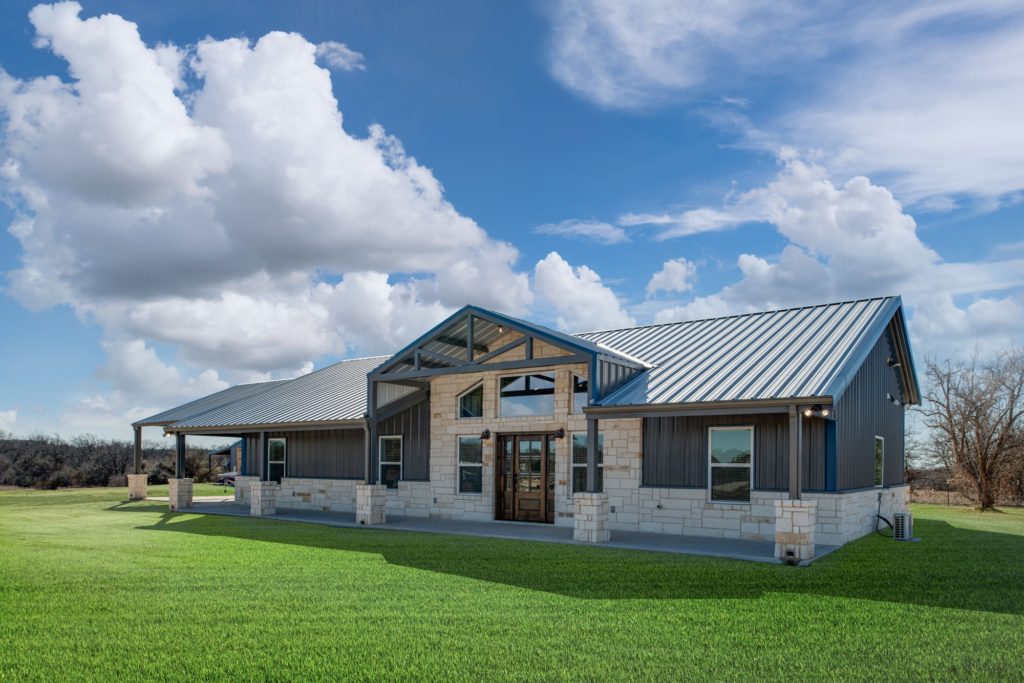 CMW General Contractors
CMW General Contractors is another popular builder that offers one and two-story barndos that will work within a variety of budgets.
They're primarily focused on the Central Texas Hill Country and build a wide variety of different types of structures, including barndominiums. They're located near San Antonio in Spring Branch, TX.
Located in Orange, TX near Beaumont and Houston, these East Texas barndominium builders know their stuff. Many folks in our Facebook groups have reported using Stout Builders with good reviews.
Texas Best Construction is another excellent option if you're located in the Dallas/Fort Worth metroplex.
Owned by Joshua Helm, he is active in many of the barndominium Facebook groups and contributes heavily. There are multiple positive reviews so reach out to them for a quote.
Get a FREE 18 Month Barndominium Planner
There are 39+ steps that must be taken before groundbreaking. Learn them all in this FREE checklist, available for immediate download.
Barndominium Kits Texas
For those who aren't afraid of putting in some labor to make their dream a reality, there are plenty of results in our barndominium builder and kit provider directory. These pre-designed structures provide you with an outer shell that is then built upon a concrete slab.
If you're well-versed in drywall, electrical work, and carpentry, you can save quite a bit of money by opting for this DIY version, although many of these builders will work with you to provide additional services if you don't feel comfortable completing the entire project by yourself.
Absolute Steel Texas is one of the leaders in the barndominium kit space, especially for Texas. They walk you through the entire process from the start to finish and advertise rates as low as $40 per square foot.
We love Arched Cabins for their small footprints and unique designs that work well for tiny-home living or getaway cabins.
Texas Barndos outside of San Antonio provides kits in a variety of sizes and can also provide energy-efficient windows and concrete slabs to help you get started.
Be sure that if you're tackling the work yourself, that you're taking into consideration important items like sprinkler systems, weatherproofing, smoke detector placement, and other items that will help keep you safe and reduce your insurance costs.
Barndominium Financing in Texas
One of the best resources for getting barndominium financing is by using BarndominiumLoans.com. They are a quote service that takes down your information and works behind-the-scenes with vetted lenders who are best for your location and financial situation.
Whether you have a perfect credit score or a subpar one, and whether you're located in South Carolina or South Dakota, you can submit your information to get a quote within 24-48 hours.
Barndominium Financing Request
Don't want all the hassle of building a barndominium from the ground up? Then you may want to buy an existing barndominium in Texas! With our Barndominiums for Sale Marketplace, you can browse to your state and find a barndominium for sale near you.
The beauty of buying an existing barndominium is that it can be really easy to customize the floor plan to your liking. The previous owners' setup is just a starting point! Also, by buying a barndominium in Texas, you bypass the potential troubles of the building process – delays, dealing with contractors and subcontractors, and city or county bureaucrats trying to make your build process a nightmare.
Don't delay – find a barndominium for sale in Texas now!
Conclusion
There's so much to keep in mind when you're trying to build a barndo in Texas. Whether you're looking to build your own barndominium from a kit or you plan to work with an experienced builder who can help you, we've created an e-book with in-depth information that covers everything you need to know before you get started.
Click here to get the Barndominium Life Program!
How to Build Your Own Barndominium & 200+ Floor Plans
Get started today with our program "Barndominiums Made Easy: How to Build Your Own Barndominium" and get 200+ barndominium floor plans included!