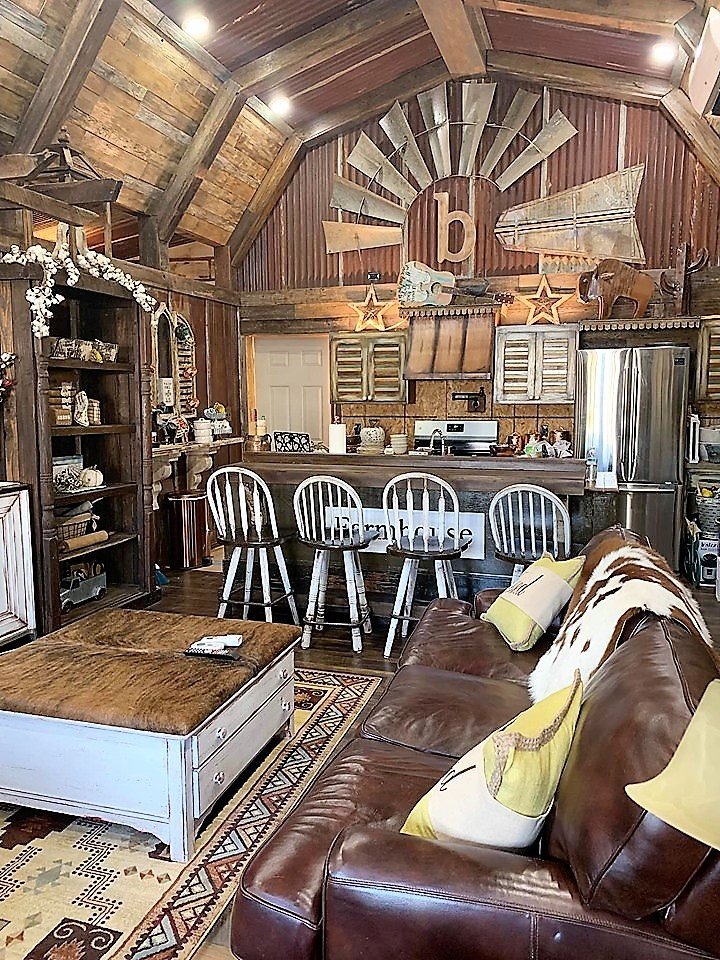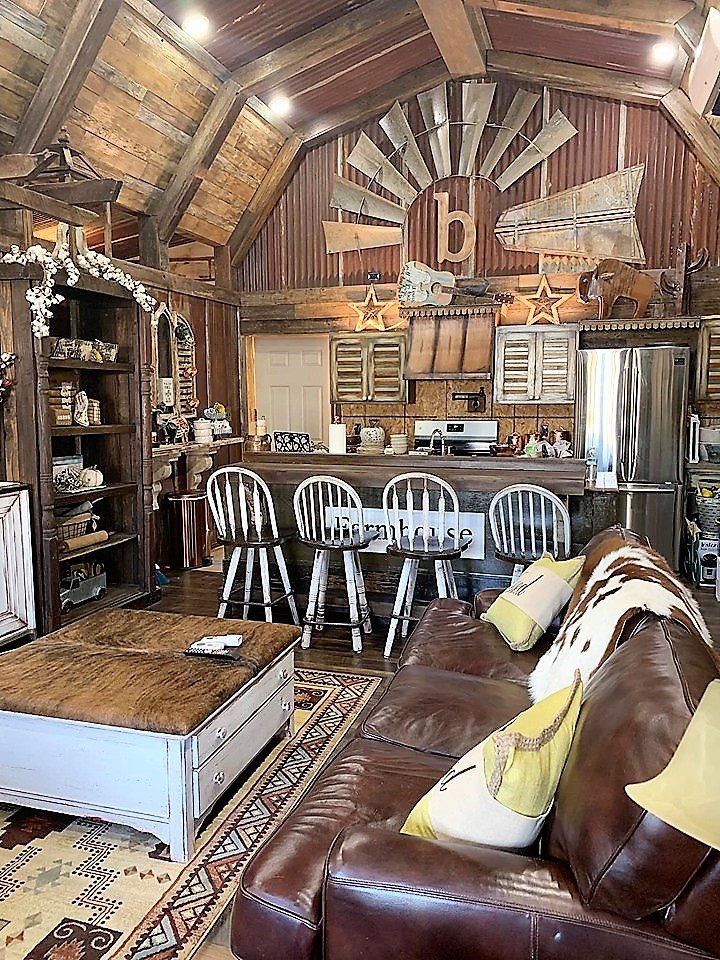 Bonieca Boatright, a retired corrections officer with a decade of duty on Death Row in the toughest prison in Texas, shows she still has a creative side by building an amazing small barndominium.
Using nothing but totally recycled, reclaimed or repurposed materials, she built her 2500 sq ft barndo within the framework of a steel carport she had trucked to her homesite and assembled.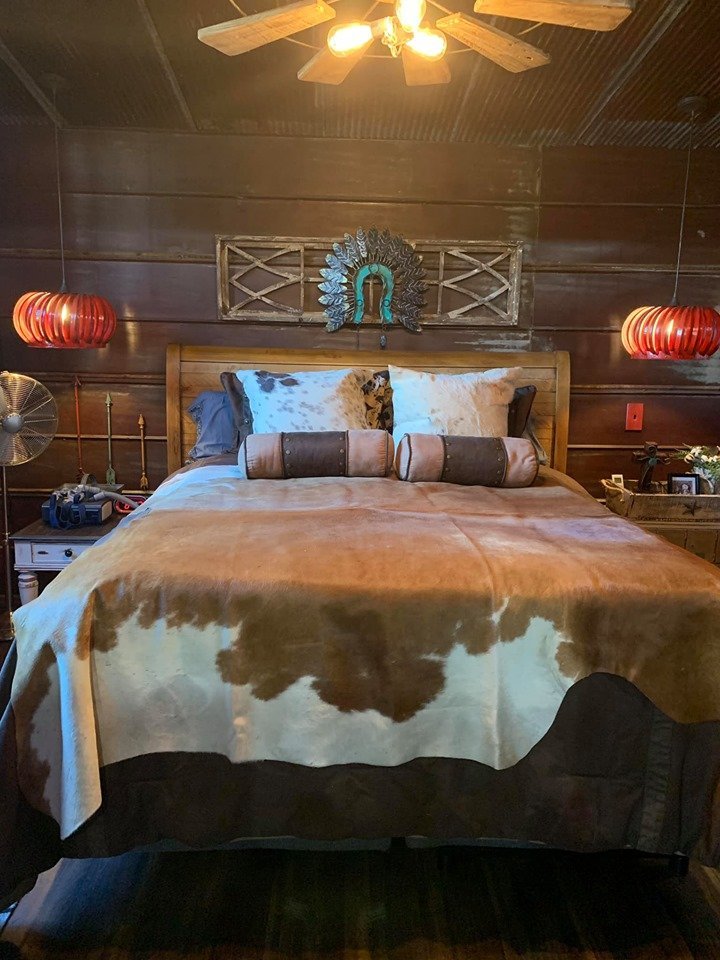 The result? A DIY project that would win awards for the most innovative bardominium — or "barnditorium" as she calls it — anywhere in the country.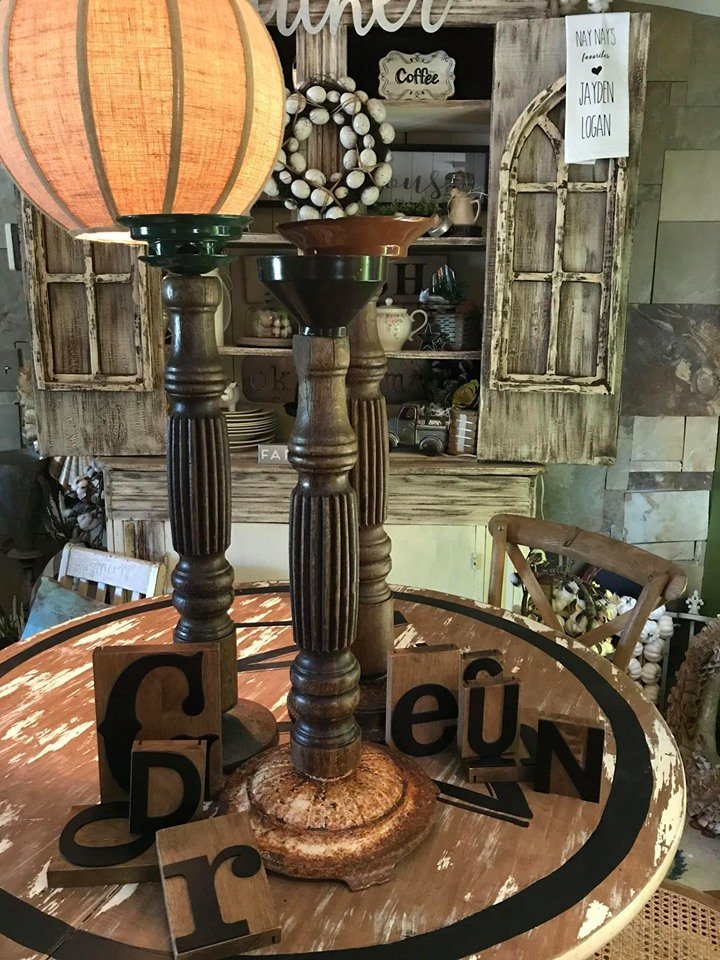 So, enjoy these still images — but scroll all the way to the bottom to see a videotaped tour of the Bonieca Barndo. It's an 18-minute must-see for any aspiring owner-builder.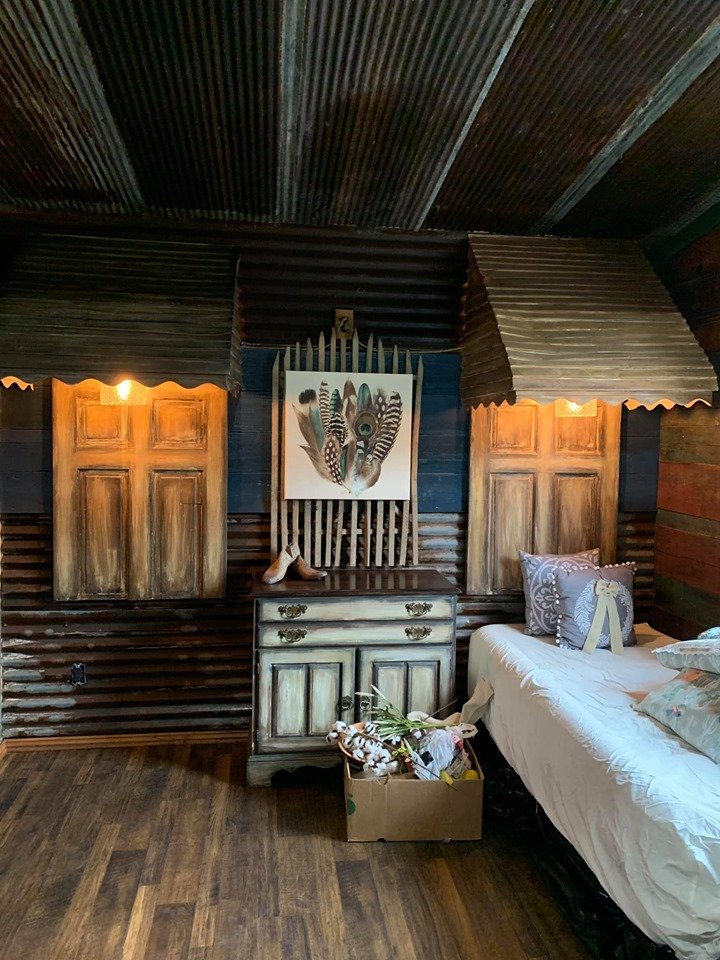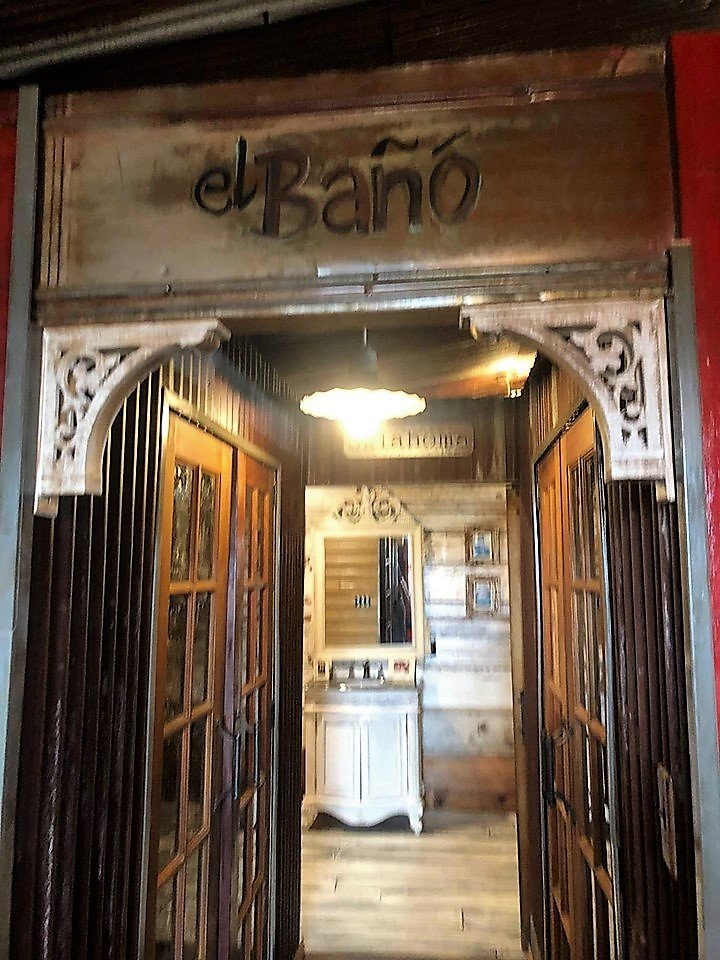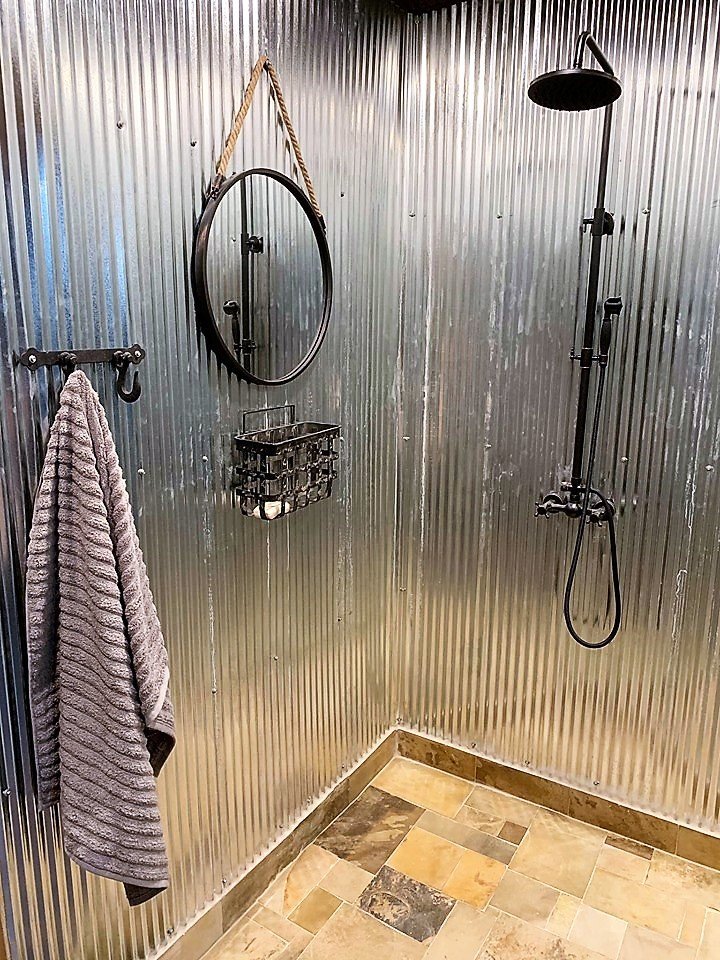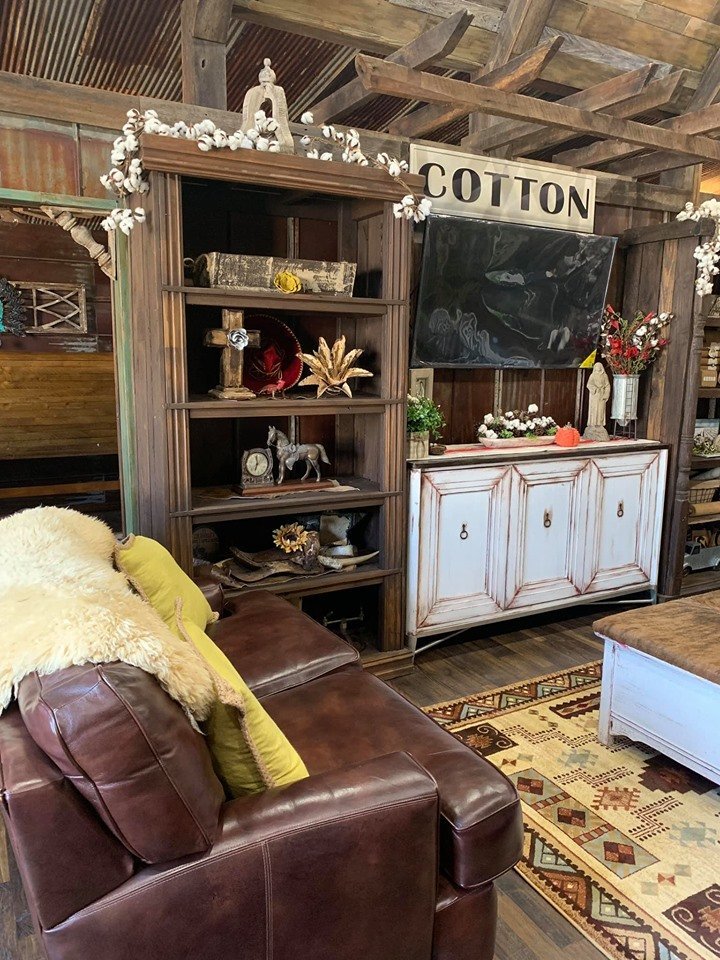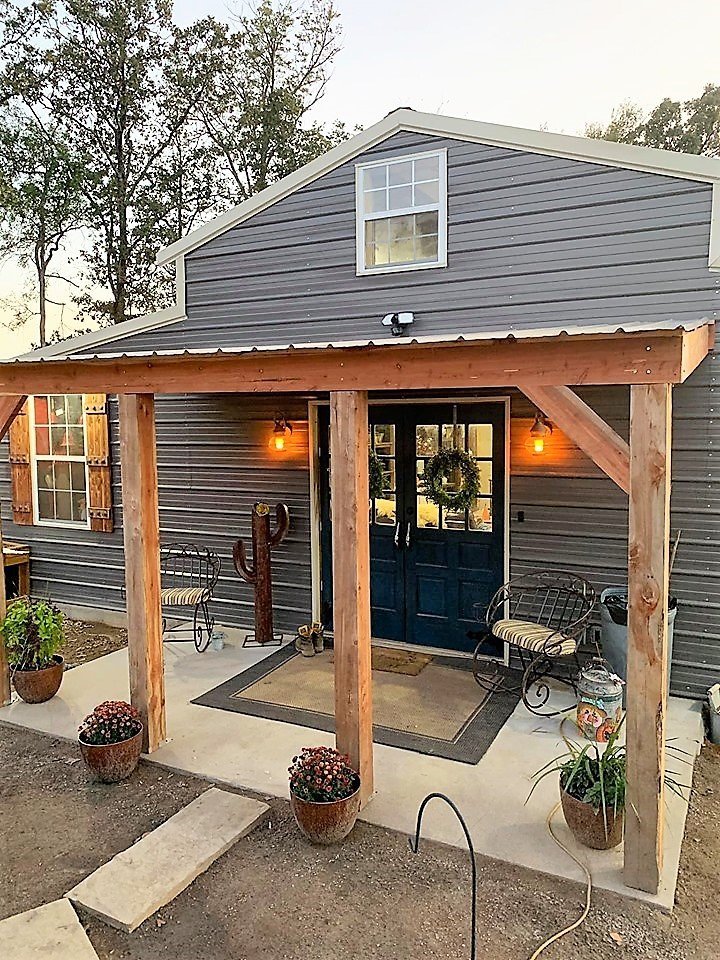 In this video, she gives a tour of her 1200 sq ft barn home in eastern Oklahoma, which she built for just $55,000, using recycled, reclaimed and repurposed materials she hunted down in her state and the two adjacent to it.
Click the Red YouTube Button to Subscribe & See New Videos

You can always still be creative even when you have small barndominiums. Get the Barndominium Life Program and learn more about barndominiums, from planning to finishing, and ultimately moving in. Build your dream barndominium ASAP and avoid costly mistakes in the process. We've got you covered!