Chances are, you have thought about building your own home at some point in your life. However, if you have ever looked into what it takes to get a project like that off the ground, you may have stopped in your tracks. There are so many expenses to think about and not everyone can make it happen. That's why building a barndominium is such a great alternative.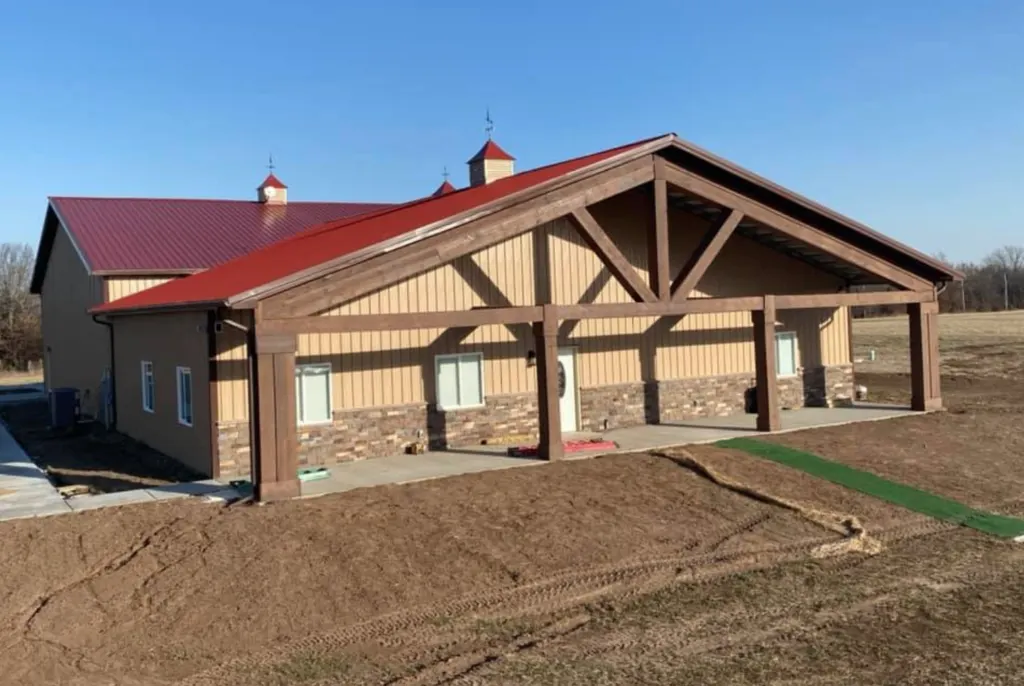 A barndominium is a wonderful alternative to a traditional home and has a lot of benefits. However, before you can get started, it is important to know the answers to some frequently asked questions. With the right knowledge in place, you can give yourself the best chance at success. By planning carefully, you can be living in your custom dream home in no time.
What is a Barndominium?
A barndominium is a home built using the shell of a metal post frame building. These structures are usually used for things like warehouses, barns, and other agricultural purposes. However, with a little bit of imagination, you can turn them into amazing custom homes. Plus, you get all the benefits of a metal structure including the durability and weather resistance.
Barndominiums generally just use the steel exterior of the structure and look like a traditional home inside. They can be framed up on the inside just like any other home that you might see while driving down the road. They can also be insulated to ensure that they are as comfortable as a home you would buy that is already built. However, you get the unique look and lower price of these interesting alternative homes.
Which Barndominium Should I Choose? Metal or Wood?
When building a barndominium, you get the option to choose from a metal or wood structure. While most kits are going to be metal, it is absolutely possible to build one out of wood. However, you won't get the structural durability that you would with the all-steel kits. If this is important to you, you will want to go with a metal structure.
Metal is also better because it is going to be a lot cheaper and more sustainable in the long run. Because you can get a metal kit for fairly cheap, there isn't much in the way of custom work that needs to be done. With a wood barndominium, you will have to go the extra mile to make sure everything is structurally sound. Metal kits are going to be the best option for newbies building a barndominium.
Should I Build the Barndominium Myself or Get a Professional?
One of the main reasons why people decide on building a barndominium is because they want to save money. One of the ways that you can save money is to do the construction yourself. If you are planning on building a barndominium using a kit, this is entirely possible for you to do. However, it is important that you know your limitations and that you do everything you can to keep yourself safe.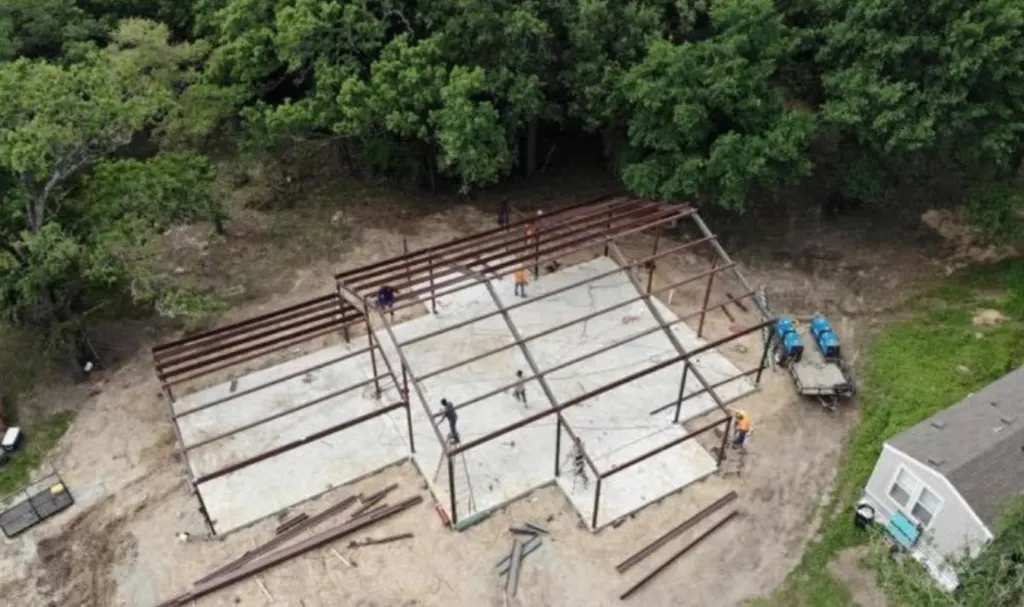 When building a barndominium yourself, there are going to be things that you should have professionals handle. Things like structural work and electrical work are important when building a barndominium. If you want, you can delegate some jobs to the pros and handle some of them yourself. This way, you are still saving money, but you can be sure that the important jobs are done as correctly as possible.
What To Ask Builders When Building a Barndominium
One of the most important things to look for in someone who will be building a barndominium for you is experience. While experience in construction is not uncommon, barndominium builders are. There are some similarities between a barndo and a regular home but there are also some idiosyncrasies. Finding someone who knows how to do the job is crucial and will help you get it finished without any issues.
You should also ask someone who is going to build a barndominium for you if they are approved for construction loans. When you get a construction loan, you have to have a builder that the bank approves. Having this step already taken care of will allow you to get the financing you need and make sure the process goes smoothly. It will also help you narrow down your choices and find the right builder much more easily.
How Much Can I Save By Building a Barndominium Myself?
In general, you can hope to save around 15 to 20 percent by building a barndominium yourself. While this is not an insignificant amount of money, it also isn't life-changing. In many ways, you will be better off simply having a professional do the bulk of the work. This way, you can be certain that it is done correctly. Having that peace of mind will be well worth spending the extra money.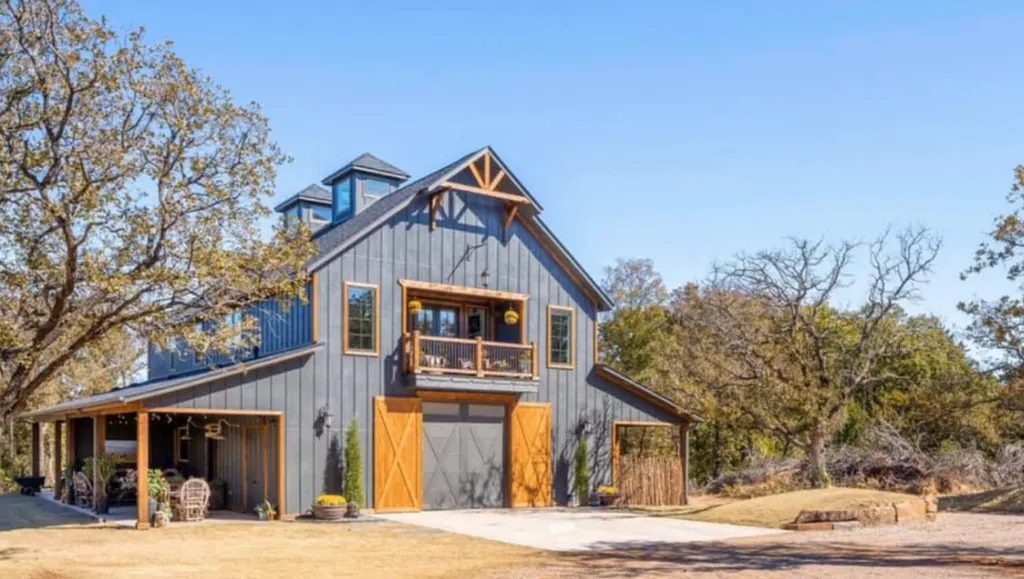 It is important to remember that building the barndominium is only one part of the total cost. You will also have to get things like permits and floor plan designs, which will also cost money. If you are going to be spending that money anyway, it may be better to include a builder with your budget. Spending money wisely is one of the most important things to do when building a barndominium.
Where Can I Find a Barndominium Builder?
When building a barndominium, finding the right people to help you out is crucial. One of the best ways to find someone to build a barndominium for you is to ask around. Ask other barndominium owners who they have used for their work. This is a great way to get the scoop on who is the best at their job where you live.
You can also read reviews of barndominium builders in your area. People will always be happy to share when they have had good experiences with builders in the past. They will also be happy to share when they have had bad experiences. When looking for someone when building a barndominium, reputation is everything.
Luckily, we have rounded up some of the best barndominium builders from around the country in our barndominium builder directory.
Conclusion
Building a barndominium is a great way to get your dream home without breaking the bank. With a little bit of knowledge and planning, you can make the whole process easy. Knowing how to navigate the waters can immediately put you ahead of the game. With the proper preparation, you can be living in your perfect custom dream home.
If you would like more guides like this one, check out the rest of BarndominiumLife.com. There, you will find more helpful tips and tricks from the pros. You will also find featured barndominiums, barndominium floor plans, and information on financing and insurance. Knowing as much as you can will help you get the best results for your dream home.
Like this Post? Sign up for our email list!
Be the first to see new posts about the best barndominiums, construction guides, floor plans, and more! Enter your information below to become a BarndominiumLife VIP.