When it comes to choosing the best flooring for Barndominiums, there are many great options. Get ready to take some notes because we are sharing some great Barndo flooring ideas so that you can make the most informed decision before beginning construction.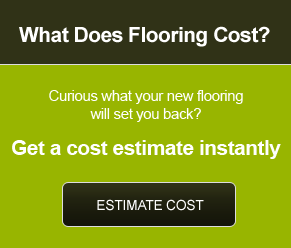 Best Flooring For Barndominiums
When building your dream Barndominium there are so many things to consider from cost, floor plans, garage space, and even what type of flooring to install. With so many things to consider we thought we would help you out with some of the best options, you can choose from when considering which is the best flooring for Barndominiums.
How to Build Your Own Barndominium & 200+ Floor Plans
Get started today with our program "Barndominiums Made Easy: How to Build Your Own Barndominium" and get 200+ barndominium floor plans included!
Things to Consider when choosing Barndominium flooring
Choosing the best flooring for Barndominiums is a vital decision. There are many things to consider when choosing but here are a few key things:
Family Lifestyle – Your family lifestyle is a big thing to take into consideration before choosing your flooring especially if you have kids and pets. You want to consider how much traffic will be walking through the space you are choosing the floor for. Taking all these things into consideration will really help you with choosing the best flooring for your Brandominium.
Durability – Flooring is an investment and you want to ensure you choose something that will last and continue to look great over the years.
Maintenance – Be sure to read up on the maintenance requirements of the flooring you are considering. Will they need to be refinished in a decade? Will the tiles need to be resealed or polished? Make sure you know what maintenance is needed before making that final decision on your flooring.
Budget – Whether you are looking to do the whole house of just a few rooms having a realistic budget is necessary. Also, remember you have to factor in installation materials when budgeting your flooring as well as labor cost if hiring someone else to lay them.
Weather – If you live in some cold or even hot temperatures and wish to install radiant cooling/heat underneath your flooring then confirm that the flooring will be compatible with a heating/cooling system.
How to Build Your Own Barndominium & 200+ Floor Plans
Get started today with our program "Barndominiums Made Easy: How to Build Your Own Barndominium" and get 200+ barndominium floor plans included!
7 Barndominium Flooring Ideas to Consider
Natural Stone Flooring
Natural stone flooring includes granite, travertine, sandstone, and other natural stone flooring types. If you are looking at installing a heating or cooling system under your flooring then this type of flooring is best for that. Even though many think stone to be cold, it is not at all with warm water running underneath it. So if you are considering radiant heating in your Barndominium then this is the best flooring option for you!
Vinyl Flooring
Vinyl flooring is great for families who are still in the early stages of raising their children. Vinyl is waterproof and ideal for bathrooms and kitchen areas. Vinyl flooring is known to last up to 10-20 years. This flooring is great for high-traffic areas and is more known to resist scratches and stains. So if you have the worry of if your kids will scratch or stain your flooring then vinyl is a great option for you!
Stained Concrete Flooring
Do you know those concrete-stained outdoor patios that you have seen and loved? Well, this type of flooring is also a great option to use inside your Brando. Don't you agree? Look how amazing this floor looks in this bathroom. The bonus of this type of flooring is how easy they are to clean and how resilient they are when it comes to spills or other accidents! Do some research on different colors and stains available – there might just end up being one that meets exactly what you are looking for when trying to pick the best flooring for your Barndominium.
Tile
When it comes to choosing the perfect flooring for your home, there are many options. Porcelain and ceramic tiles make a great choice because they come in so many variations of style with color that will match any decorating scheme you wish to have inside your Barndo! Tile is also timeless and beautiful no matter what style of home it is installed in. Not only does this type of material provide durability but also easy to clean too.
If you choose tile as your flooring option you are making a great choice. Tile floors help keep your floors clean! Say what?! When choosing tile you are eliminating the possibility of mold and bacteria growing on surfaces. So not only are porcelain or ceramic more durable than other materials they also help block the growth of bacteria and mold making them worth every penny!
How to Build Your Own Barndominium & 200+ Floor Plans
Get started today with our program "Barndominiums Made Easy: How to Build Your Own Barndominium" and get 200+ barndominium floor plans included!
Wood Flooring
Wood floors are a great investment for any home. Not only do they last longer than other types of flooring, but refinishing your wood floor can be done at any time with no need to replace it! This is a huge benefit because if you ever scratch or damage an area on this type of flooring- just sand down the scratches, and restain.

However take note that this choice of flooring is very expensive, but will add value to your Brando if you ever have to put it on the market for sale.
BrickWeb Flooring
Looking for easy-to-install flooring then check into BrickWeb flooring. BrickWeb flooring is perfect for an open floor plan and is even more gorgeous in laundry rooms. You will not be disappointed in the quality of this flooring and how it looks inside your Barndo. Don't worry about if it will be cold to your feet or even hurt to walk on. This type of flooring feels just like any others!
Laminate Flooring
Laminate is a great choice if you are looking for something that looks nice but isn't a big investment. Laminate comes in a wide variety of colors and textures so you can choose whichever style fits your home best. I love the look that wood lock laminate flooring gives and is such a more budget-friendly option than real wood floors. Between its durability, price, and style options in my opinion laminate flooring is a great flooring choice.

So, you now know the important things to consider when choosing the best flooring for Barndominiums as well as some great options. We wish you the best when it comes to deciding the best flooring for your Barndominium!
Like this Post? Sign up for our email list!
Be the first to see new posts about the best barndominiums, construction guides, floor plans, and more! Enter your information below to become a BarndominiumLife VIP.
Amanda Armendariz is an accomplished writer with a passion for all things home design and renovation. With over a decade of experience in the industry, Amanda has established herself as a leading voice in the world of barndominium living. Her work has been featured in a number of prominent publications, including Barndominium Life, where she currently serves as a contributing writer.
Amanda's expertise extends beyond the page as well, as she has hands-on experience in the renovation and design of barndominiums. Her ability to blend practical knowledge with creative flair has made her a sought-after consultant for those looking to transform their own spaces into stunning and functional homes.
When she's not writing or designing, Amanda can be found exploring the countryside with her husband and kids, seeking out inspiration for her next project. Her passion for the beauty and simplicity of rural living is evident in everything she does, and her commitment to helping others achieve their barndominium dreams is unmatched.