With the rise of the open concept home over the past several years, it's no wonder that barndominiums are quickly gaining popularity as well. Open concept floor plans are in high demand due to the airy feel and family atmosphere they provide, and barndominiums lend themselves well to this type of environment. Their tall ceilings and spacious living areas still manage to feel comfortable and cozy due to the rustic nature of the barndominium lifestyle.
While it may seem like all open concept floor plans are almost the same, there are some key differences that could make a big impact on how your home is laid out and how you utilize the space. Whether you're just planning to live there for a bit, or you're building a barndo as your forever home, it's important that you design a space that's well-suited to your life.
Before you take the plunge and commit to a floorplan, read through these considerations and plan your home around them. We've got some outstanding open concept barndominium floor plans for you to peruse as well, although it's not uncommon for many people to hire pros to create custom plans for their needs. Even if you'd like to do much of the building yourself, starting with a set of plans designed by a pro can be a tremendous asset.
Open Concept Barndominium Floor Plans – Things to Consider
Even though a floor plan might look wonderful on paper, there are still a lot of practical concerns that you need to take into consideration before you break ground on your barndominium.
Natural Light
One reason why open concept homes are so popular is that they create a huge opportunity to let natural light flood your home, making it warm and welcoming to all who enter. However, an abundance of natural light can also be a big inconvenience if you don't plan appropriately.
Map out your bedrooms so that you're not directly hit with sunlight first thing in the morning if you'd like the chance to sleep in. Even the best blinds and blackout shades can make it difficult to block the sun's rays when your bedroom is facing eastward. Likewise, take into consideration the placement of your television when planning your living room. Although all that sun is great to illuminate your living areas in a bright and cheery way, it can become a huge hassle when the glare is so strong that you can't see the screen anymore.
Family Size
The size of your family will have a huge impact on not just the layout of your home, but its size and number of bedrooms as well. If you're still expanding your brood, take this into account and make sure that you have enough room not just for everyone to sleep, but also for everyone to have their own space for leisure time as well.
Many floor plans that are popular for young families place the children's bedrooms around a central playroom while using the opposite end of the house for spots like the master bedroom and home office. This gives everyone a chance to enjoy the home without the fear of interruptions or distractions. This floor plan works well for families with older kids too, as the playroom can be repurposed as a game room or a spot for them to hang out with their friends.
Keep in mind that life often changes along the way. Kids might move out or elderly parents might move in, and you could find yourself with different needs for your living space than before. Think about how your rooms can pull double duty if the need to. Can you combine two smaller bedrooms to make a second master living suite for older relatives if needed? Could the playroom be converted into a home theater to give adult children returning to the nest their own private space? These are all important considerations that might change how you want your house to be structured.
Noise and Activities
If there's one drawback to an open concept home, it's that noise can easily carry across several rooms, making it hard to enjoy separate activities or restful periods. Be sure not to underestimate the effect this will have on your family. Although open living spaces are a great way to bring everyone together, that plan can quickly go awry if there's no way to escape when you need time to concentrate or sleep.
If you work an overnight shift or you have a home business and need to conduct company calls, you might find that the open concept just doesn't allow for the separation and quiet you need. Plan your layout accordingly, and don't be afraid to scrap the open concept altogether if it's just not feasible for your lifestyle.
Safety
Many open floor plans include loft spaces that look fabulous but could pose a threat to small children if not properly planned out. Be sure to incorporate safety measures into any balconies or porches to ensure that your little ones are protected from harm.
Likewise, it's not uncommon for many barndominium owners to showcase their firearms in a gun room or a display case. While these can make fabulous accents in any room, it's always important to practice responsible gun ownership by keeping them out of reach of children, so be sure your plans accommodate this. There are plenty of ways to proudly display your guns in your home in a safe manner for everyone to see.
Open Concept Barndominium Floor Plans with Pictures – Get Inspired With These Floor Plan Ideas
Once you've spent some time thinking about how you want your home to function for your family, then the real fun can begin! Take a look through some of these amazing open-concept floor plans to see if any of them inspire you to start building your own dream barndominium.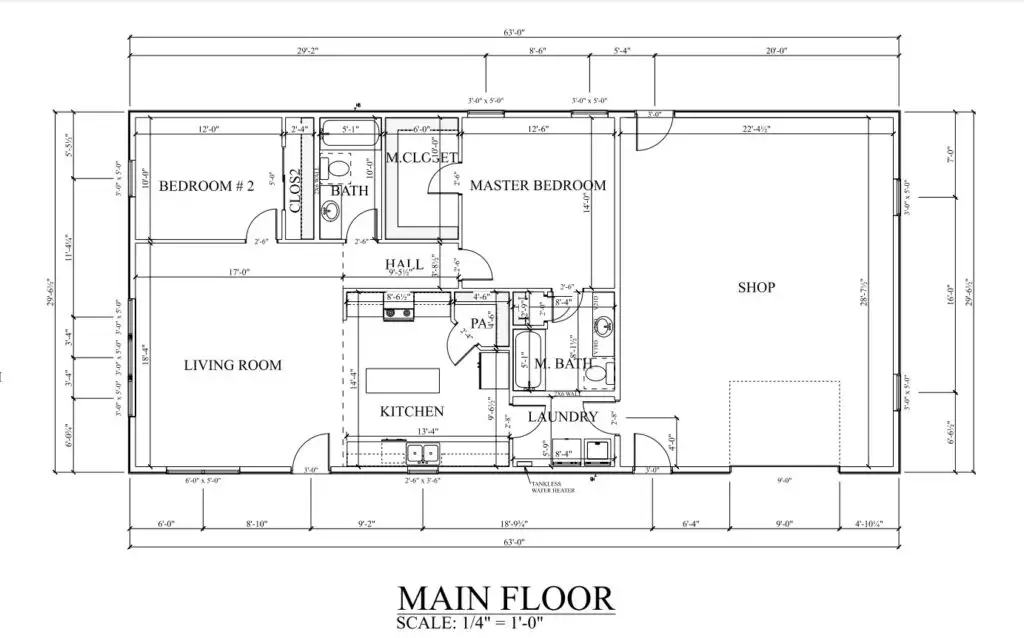 This is a classic work-from-home plan with a big shop area to match. It has all the essentials of a good two-bedroom plan but also the addition of shop space. This means that for those who wish to work from home, this is the best option. It is well-designed to give you living comfort and a good impression when you have guests around.
A brilliant take on accessibility, this blueprint positions the open area in the middle of the home, and in a linear fashion. It allows family members to enter the dwelling from either side – through the porch on the right or via the garage on the left.
You will appreciate the amenities incorporated in various parts of this barndo: The garage includes a utility room and a closet. A half bath is added to the open area. Also, note that an office is available for family members working from home.
Ideal for large families, this residence boasts 4 bedrooms, each with its own bathroom.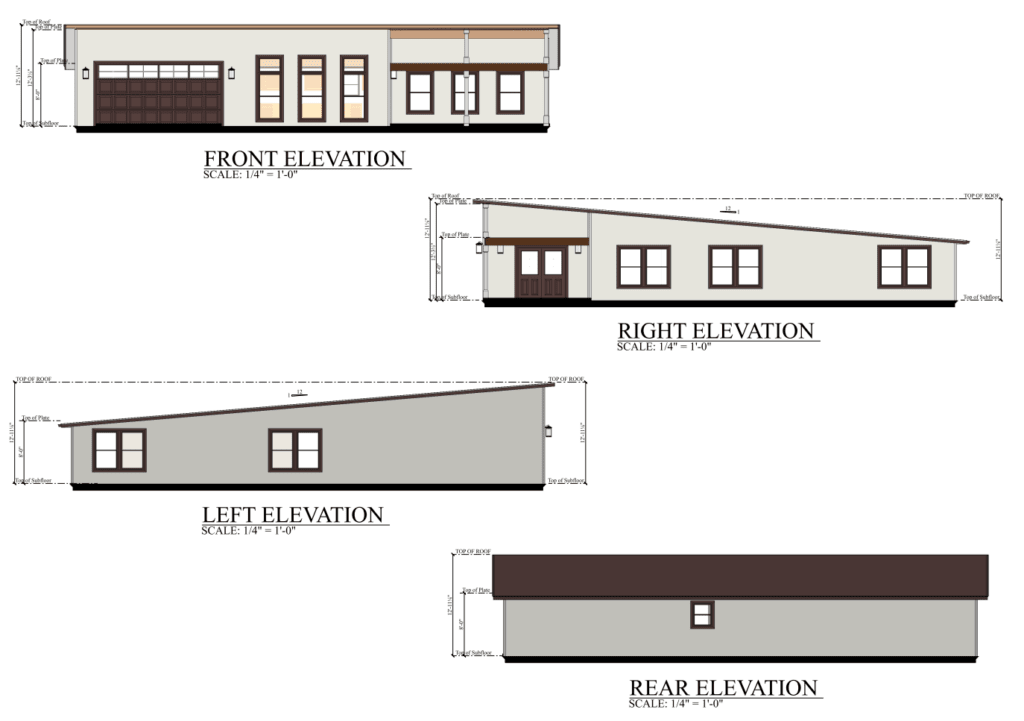 This spacious one-story home boasts 3,020 square feet of heated living space, offering a comfortable and inviting environment for a family or those seeking room to grow. With four generously sized bedrooms and four well-appointed bathrooms, there's ample space for everyone. Additionally, a dedicated office space provides the perfect setting for work or study. Enjoy the convenience and accessibility of single-level living in this welcoming residence.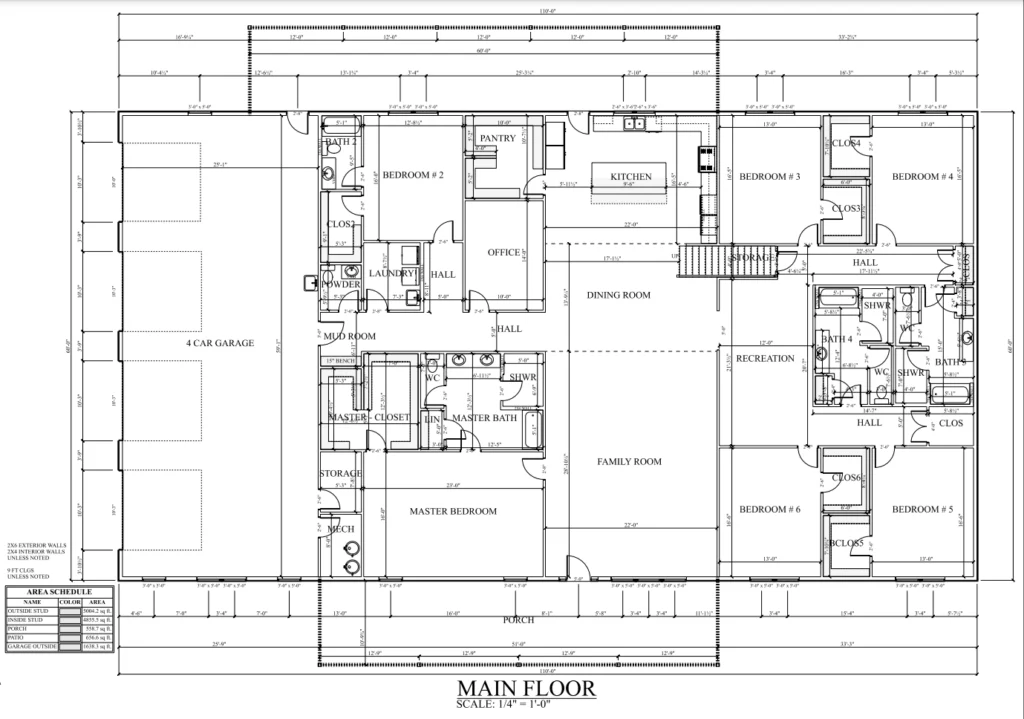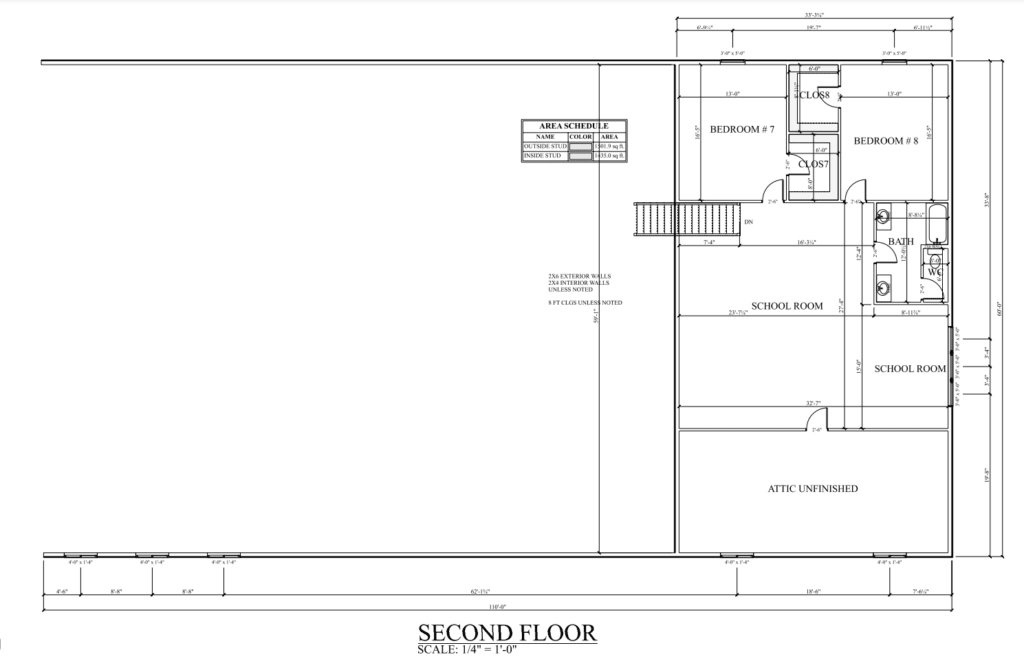 A stunning and spacious property offering 9,361 square feet of living space across two floors. This remarkable home features 8 bedrooms, 5.5 bathrooms, an office space, and a recreation room for relaxation and entertainment. With two school rooms and an unfinished attic for storage, there is plenty of space for educational activities and belongings. The property also includes a 4-car garage and front and back covered porches that provide beautiful views of the surrounding meadow. PL-60707 Meadowview Barndominium combines the charm of a barn with the comfort of a modern home, offering a versatile and inviting living space.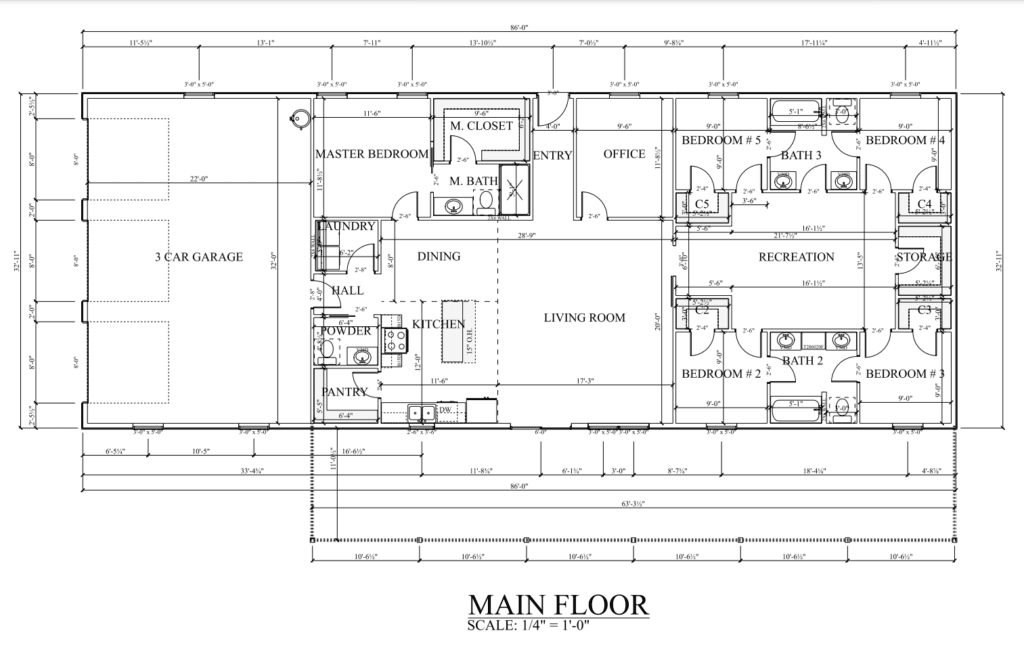 PL-62312 seamlessly blends style, functionality, and comfort, making it an ideal choice for a spacious and well-appointed home. With ample bedrooms, multiple bathrooms, office space, and a three-car garage, this floor plan caters to the diverse needs of modern living while exuding an air of elegance and sophistication.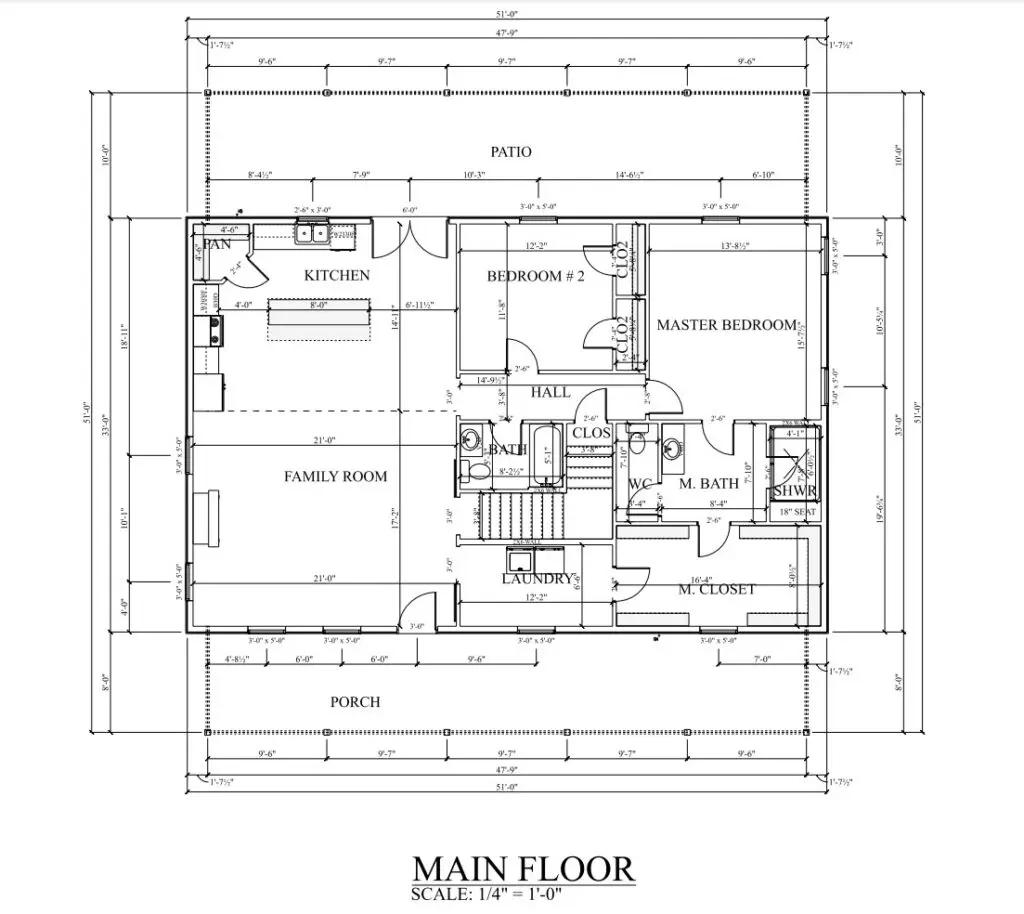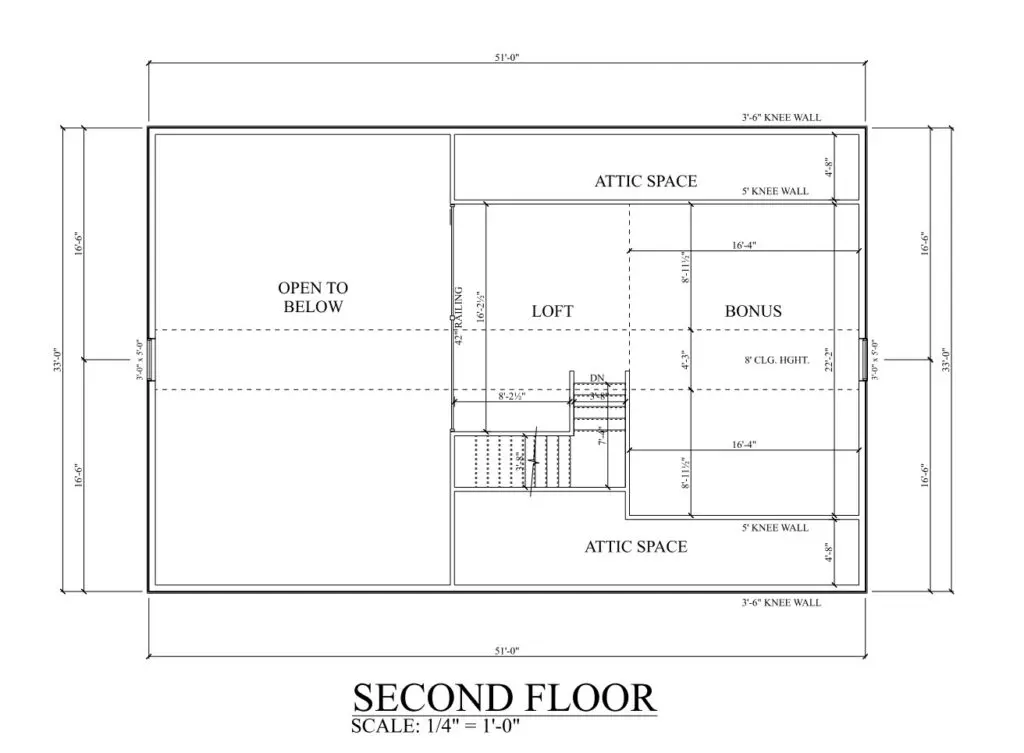 This layout is great for a smaller family who doesn't need a ton of bedrooms but still wants the versatility that a loft can provide. With only one open room up top that looks down over the family room, this loft would be a great spot to escape for playing, studying, or sleepovers.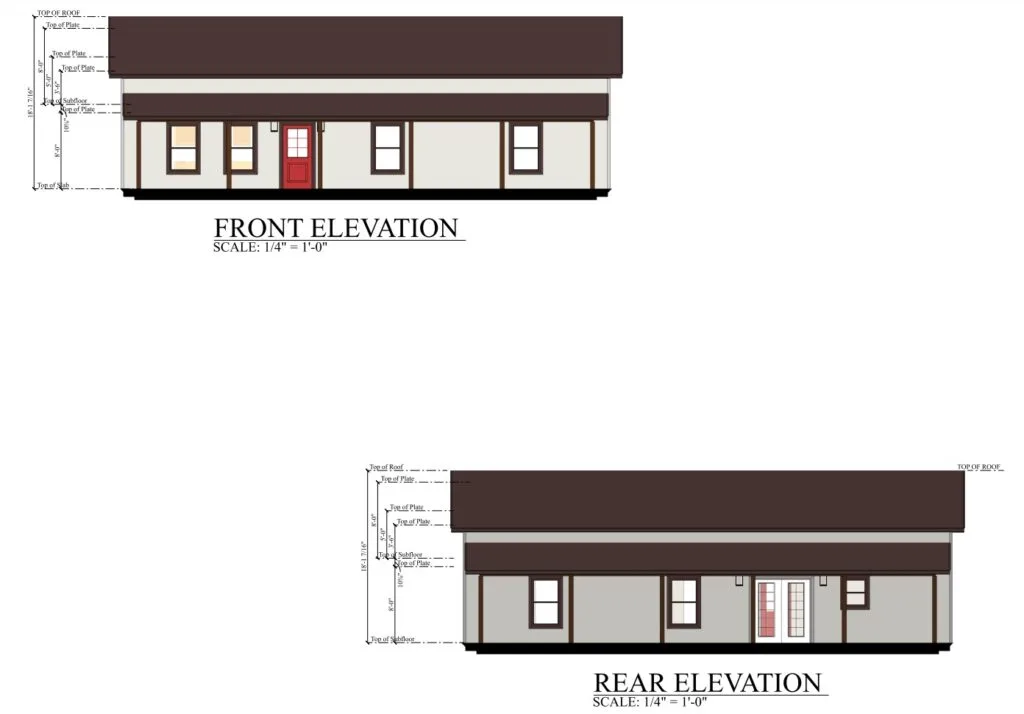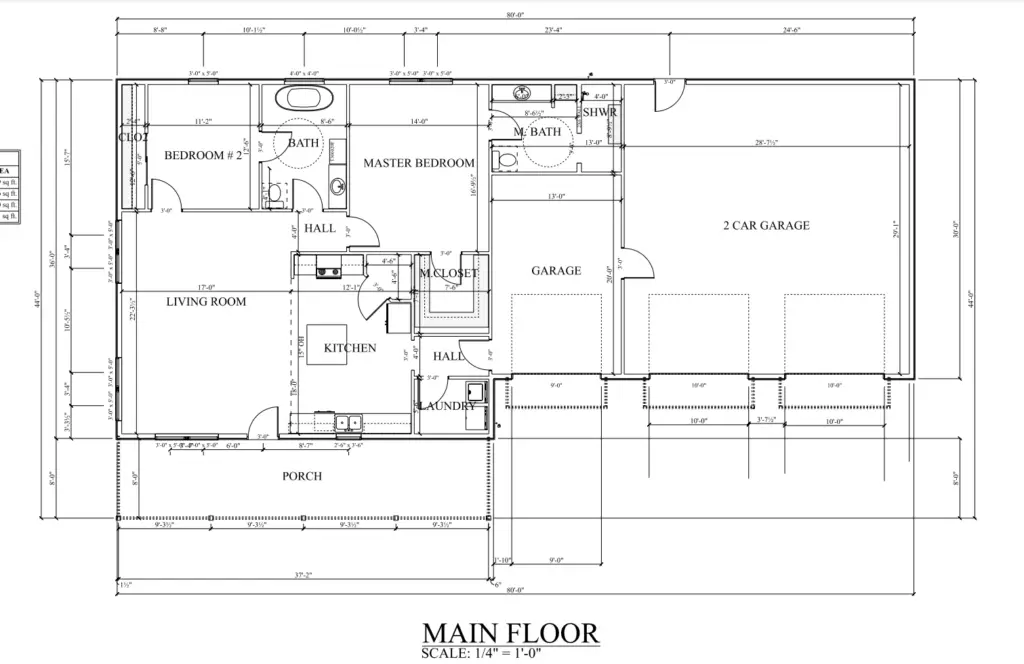 The PL-62510 Jordan Barndominium is a stunning and spacious home with a well-designed layout spanning 2,939 square feet. It features two bedrooms and two bathrooms. The barndominium offers a contemporary design with thoughtful details. The home's seamless flow and smart design make efficient use of every square foot, and the inclusion of a 2-car garage accessible through the kitchen adds practicality. Whether enjoying the front porch or hosting gatherings in the open living space, this floor plan offers a harmonious blend of comfort, convenience, and style, where modern living meets rustic elegance.
The PL-62511 Morgan Barndominium is an impressive two-story home spanning 6,300 square feet. It features five bedrooms and four bathrooms. The main floor offers a well-designed layout with a spacious open-space family room, dining area, and kitchen, creating a warm and inviting atmosphere. The kitchen includes a sizable pantry and a craft room for creative pursuits or hobbies. Upstairs, the second floor provides a loft-style living room for relaxation and entertainment. The bedrooms are strategically placed to ensure privacy and comfort for each family member. Overall, this floor plan offers an exceptional opportunity to create a stylish and harmonious living environment.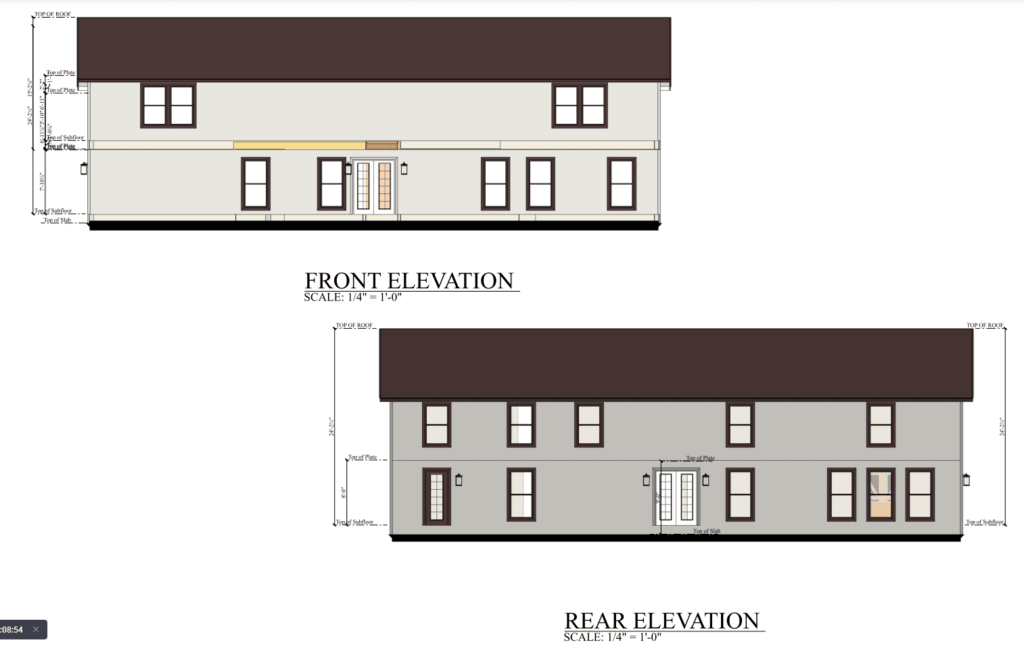 This sprawling retreat spans an impressive 4,234 square feet, offering a harmonious blend of spaciousness, functionality, and stylish design. With three well-appointed bedrooms and two bathrooms, including a master suite, privacy and convenience are paramount. The grand entrance foyer leads you into the heart of the home, where an open-concept family room with a cozy fireplace awaits. Enjoy the convenience of an office space, dedicated laundry room, and abundant storage throughout. The front porch and back patio provide additional spaces for relaxation and entertaining.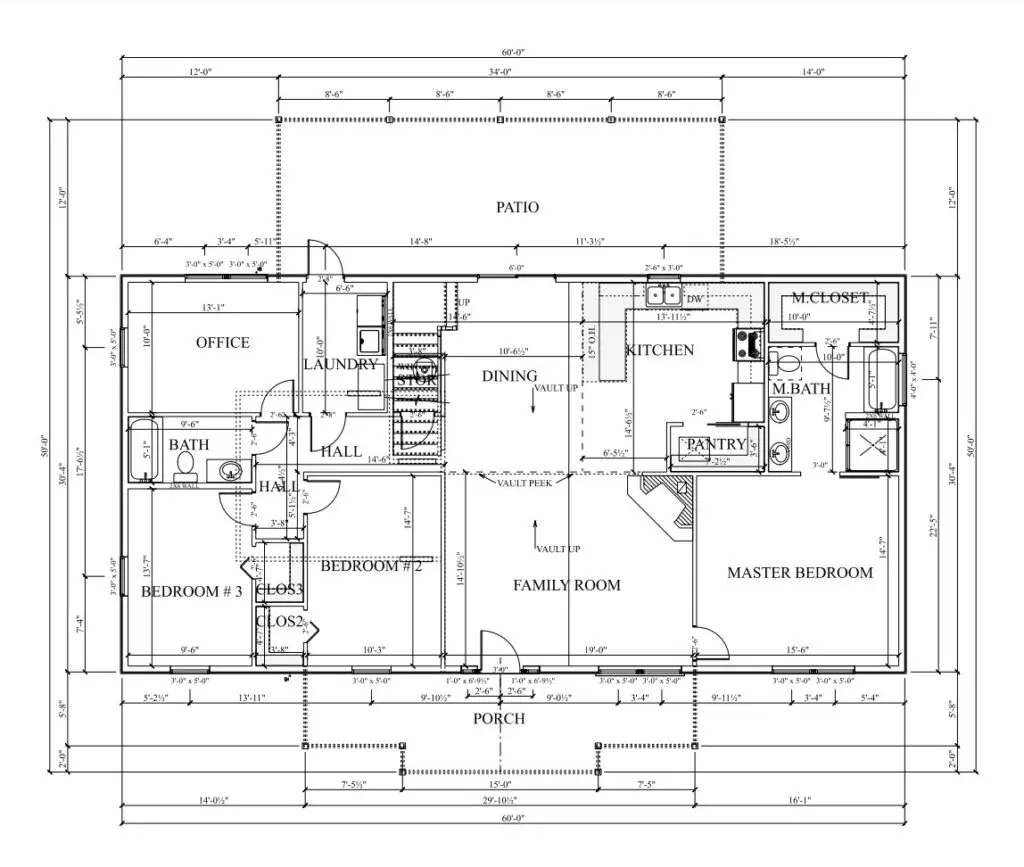 A charming 2,752 sq ft home featuring three spacious bedrooms, a family room with a cozy fireplace, and a separate office for focused work. Upstairs, a versatile bonus room and ample attic space offer creative possibilities. Enjoy the front porch and back patio, connecting with nature and relaxation. A perfect blend of comfort and style awaits you in this remarkable dwelling.
Embracing a tranquil ambiance, this expansive one-story residence boasts 2,525 square feet of heated living space, providing ample room for all your desires and requirements. With four inviting bedrooms and three well-appointed bathrooms, it's designed to accommodate families and guests with ease. A dedicated recreation area promises endless entertainment possibilities, while the cozy family room, graced by a charming fireplace, invites you to unwind and create lasting memories. The open-concept design seamlessly connects living spaces, ensuring that daily living and hosting gatherings are a breeze. Welcome to a home that combines comfort, style, and convenience in perfect harmony.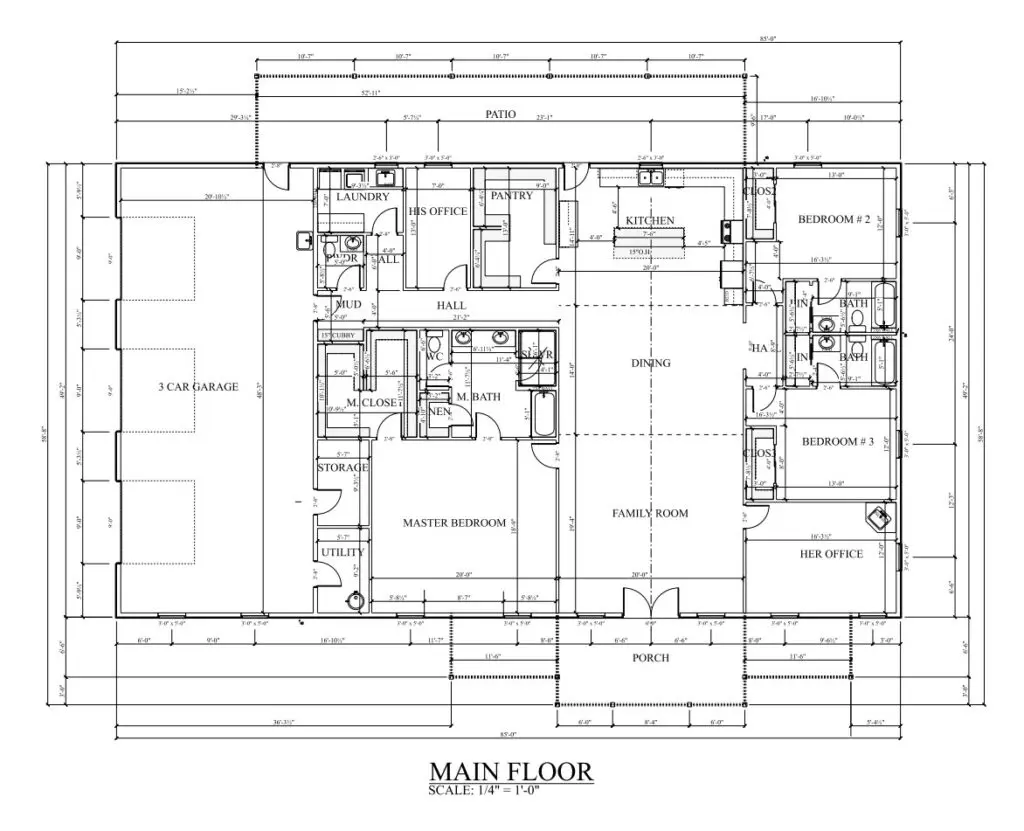 Step into spacious luxury with this exceptional home boasting 3,130 square feet of heated living space. With 3 generously sized bedrooms and 3.1 bathrooms, there's room for everyone to unwind and recharge. The attached 1,049 Sq Ft, 3-car garage adds convenience to your daily routine, complete with a storage room for organized living. The utility room simplifies household tasks, while two separate offices, tailored for him and her, offer comfortable and productive work-from-home solutions. Embrace the perfect blend of elegance and functionality in this remarkable residence.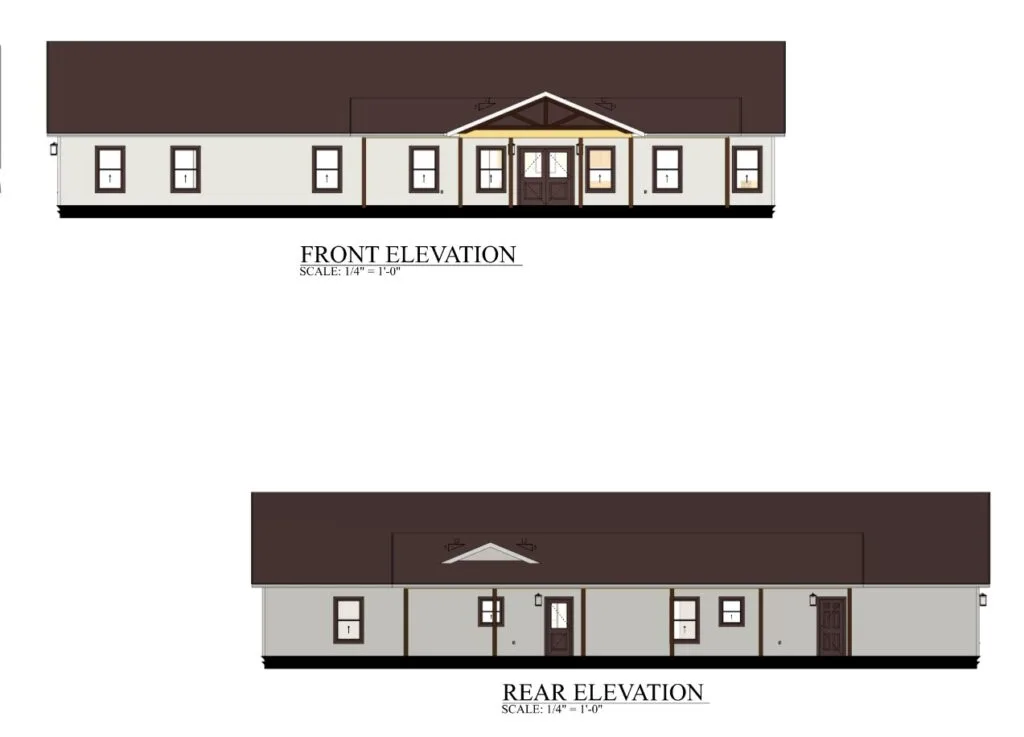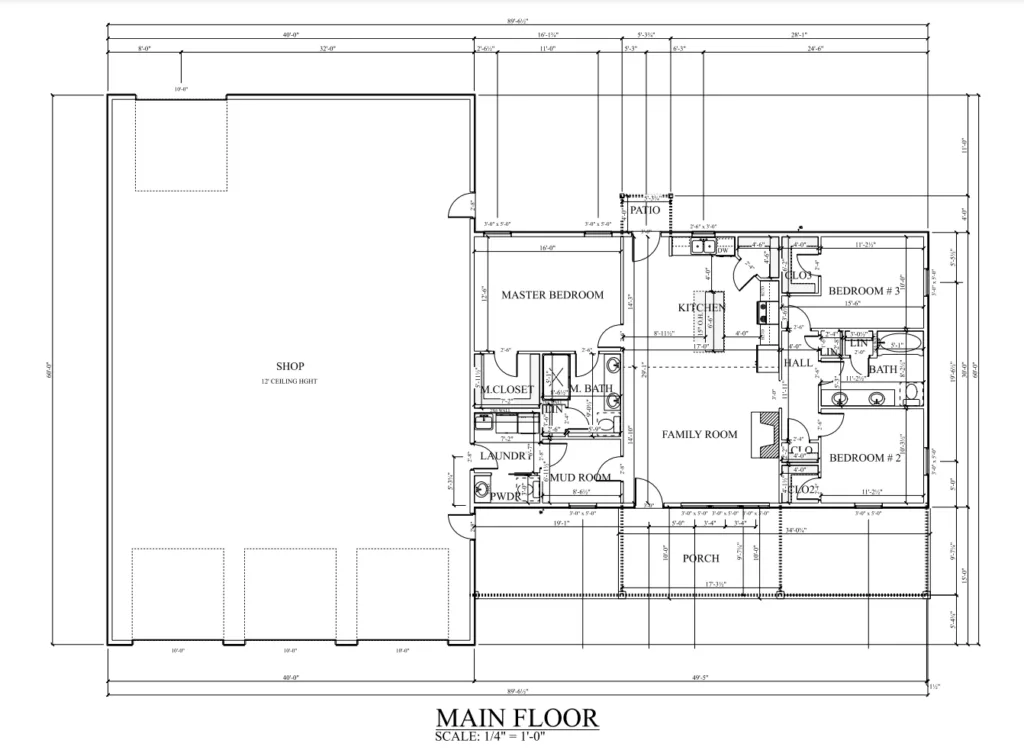 Discover 1500 sq ft of cozy comfort in this single-story home. With three bedrooms, 2.1 bathrooms, and an open concept design, it's the perfect space for your family. Stay organized with a spacious shop, a dedicated laundry room, and a practical mudroom. Cozy up by the fireplace and enjoy a clutter-free entryway.
Experience the luxury of space in this expansive, loft-style home that boasts 2,533 square feet of heated living area. Spread over two stories, it features three cozy bedrooms and two full bathrooms, ensuring convenience and privacy for all residents. The open-plan living and high ceilings offer a sense of freedom and creativity, perfect for those who appreciate a modern, industrial aesthetic. This home is a perfect blend of roominess, comfort, and modern design, ideal for a growing family or for those who love to host.
Embrace the spacious comfort of this single-story residence, offering 2610 heated square feet perfect for family living and entertaining. With four bedrooms, two bathrooms, an office, media room, mudroom, and a convenient 2-car garage, this home provides the ideal blend of functionality and relaxation for modern living.
Step into luxury with this exceptional single-story home boasting 3,072 heated square feet of exquisite living space. With four spacious bedrooms, four luxurious bathrooms, a dedicated craft room, a versatile office, and a convenient shop, this residence offers the perfect blend of style, functionality, and comfort. Embrace the epitome of modern living with this thoughtfully designed property, where every detail is crafted to elevate your lifestyle.
Indulge in the epitome of spacious luxury with this stunning 2358-square-foot house plan. The balance of design and convenience ensures a living experience that is both sophisticated and practical. Boasting 5 bedrooms and 4.5 bathrooms, this single-story residence combines elegance with functionality, creating a harmonious living space. The open-concept design invites a seamless flow between rooms, fostering an atmosphere of connectivity and comfort. With a thoughtful mudroom addition, practicality meets style, providing a designated space to manage the transition from the outdoors.
Boasting a generous 4467 square feet of heated space, this barndominium ensures comfort in every corner. The property features six well-appointed bedrooms, providing ample private space for everyone. With 4 modern bathrooms, convenience meets luxury for all residents. The single-story design promotes easy accessibility, while the open-concept layout enhances the sense of space and connection. This barndominium is a perfect blend of rustic charm and modern amenities, offering a unique and comfortable living experience.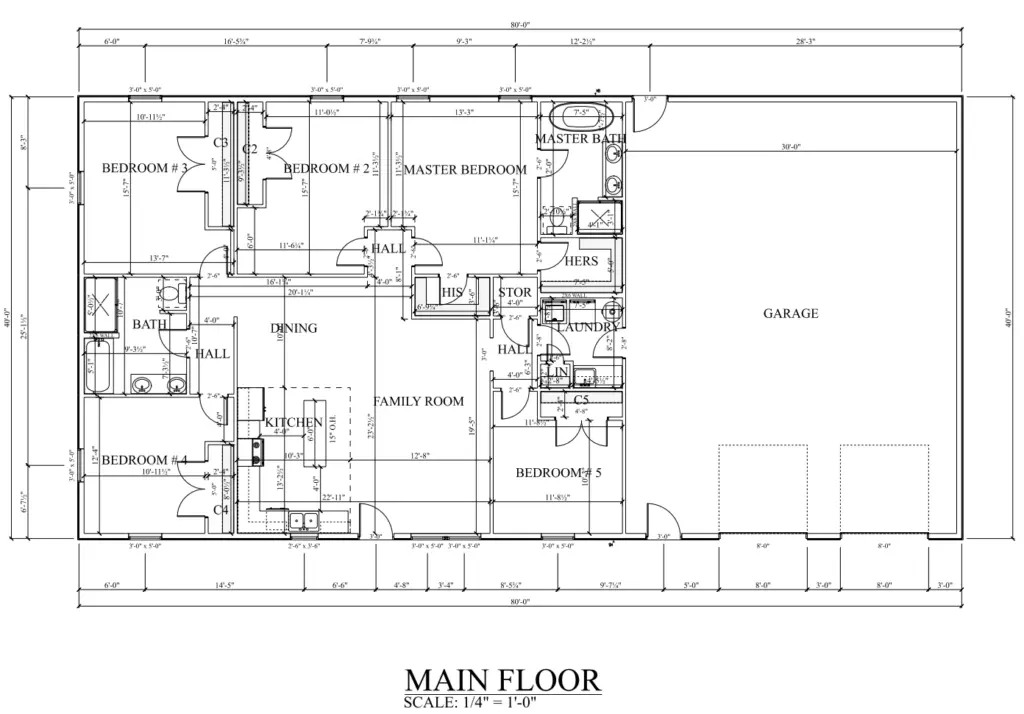 With open space for the living room, dining room, and kitchen, this barndo breathes a welcoming and homey atmosphere. Ideal for a large family, it offers a master bedroom and bathroom as well as 4 other bedrooms, one of which can be the designated guest room. An equally large shop is built to the right side of the house and is accessible from the inside through the laundry area, and from the outside via a separate door.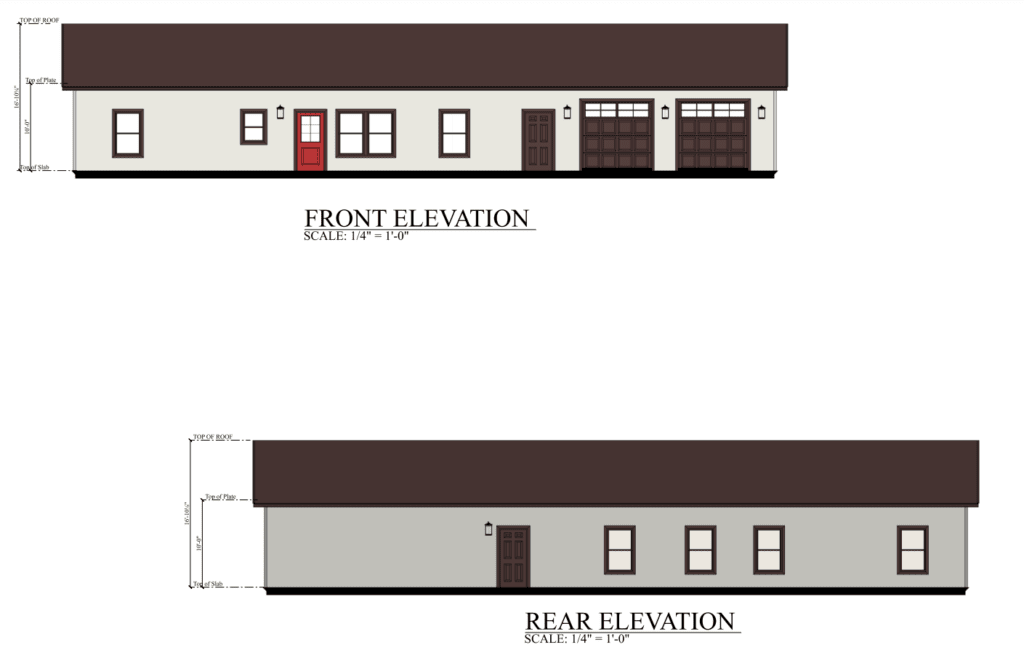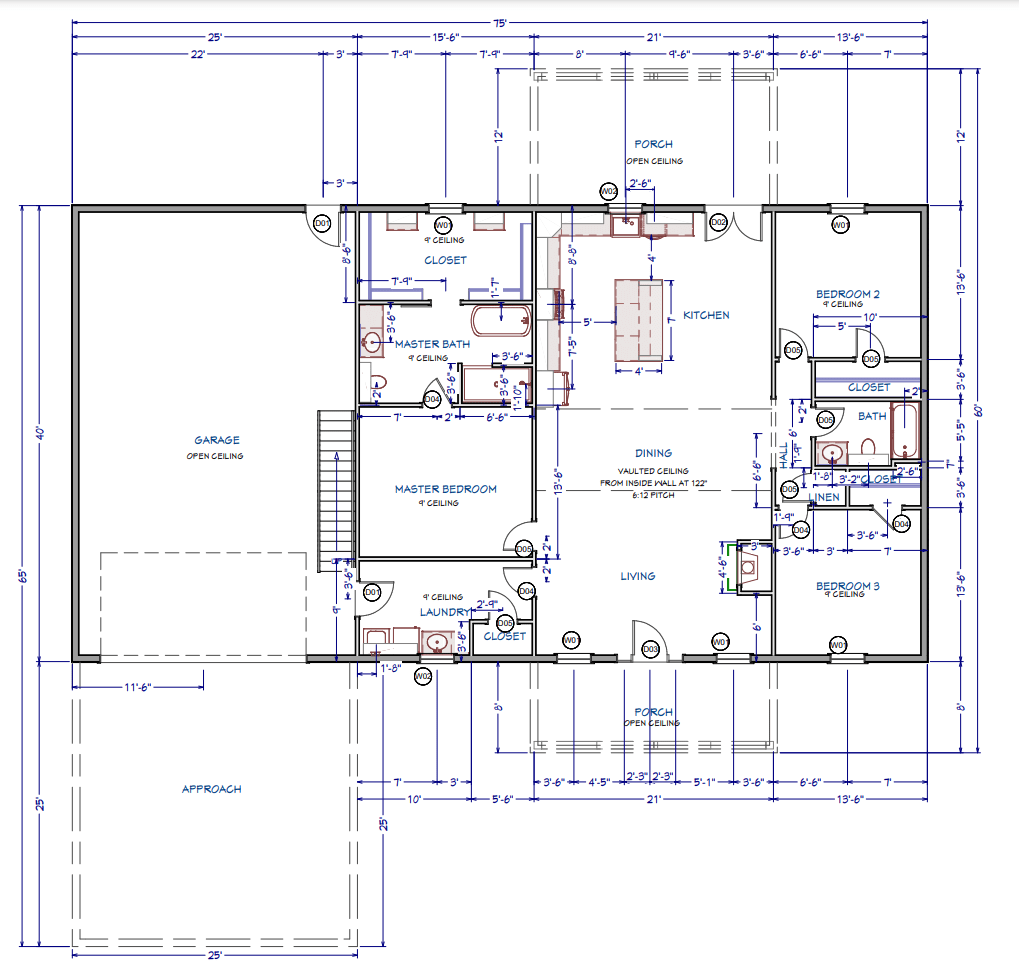 The open living room, dining, and kitchen area is great for hosting guests. A lovely fireplace warms the living room in winter. Chefs will love the kitchen and the huge island is ideal for cooking or eating with family and friends. Bedrooms have ample closet space. The new bathrooms are elegant. The front and back porches are ideal for outdoor relaxation. A garage provides room for parking and storing outdoor goods.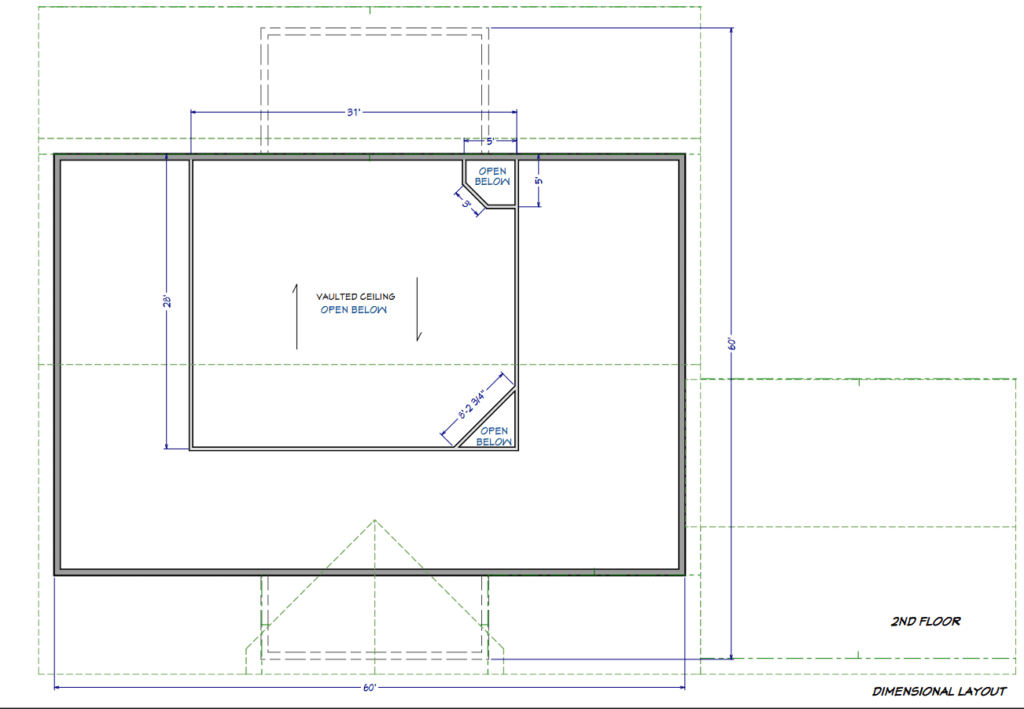 This magnificent property has 3 bedrooms, including a large master bedroom with a luxurious bath and a closet with attic access. The entrance opens to a pleasant living area with a fireplace. The open living room, dining, and kitchen are ideal for entertaining and making memories. The attic provides additional storage. Play and work in the barndo's playroom and office. Enjoy peaceful views and fresh air on the patios.
Discover the perfect blend of comfort and style in this charming 1-story home spanning 2,110 heated square feet. Boasting 3 bedrooms and 2 bathrooms, this residence invites you into a seamless open-concept living space. A generously sized wraparound porch welcomes you to enjoy the outdoors, creating a delightful space to relax and unwind. Complete with an attached 875-square-foot garage, this home is a testament to modern living with a touch of classic charm.
Discover the perfect blend of comfort and modern living in this 1380-square-foot haven. This charming home boasts three bedrooms and two bathrooms, all conveniently situated on a single story. Embrace the seamless flow of the open concept design, providing a welcoming atmosphere for family and friends. A covered carport adds a touch of convenience to this well-designed dwelling, ensuring both style and practicality. Welcome home to a harmonious fusion of space and warmth in every detail.
Experience spacious luxury in this stunning two-story home spanning 2600 heated square feet. Boasting a generous 1800 square feet attached garage, this residence offers ample space for both living and storage. With three bedrooms and two bathrooms, this home is designed for comfort and convenience. The open concept layout enhances the flow between rooms, creating an inviting atmosphere for gatherings and relaxation. Enjoy the beauty of all seasons in the charming three-season room, adding a touch of versatility to your living space. Welcome home to a perfect blend of style and functionality.
This barndominium is rustic and modern with 2 bedrooms and 2 baths. The open-concept living room, dining room, and kitchen will immediately wow you. The main bedroom's ensuite bathroom adds luxury to this spacious room. The second bedroom is also well-appointed and flexible. It can be a guest room, office, or playroom. Residents and guests can use the nearby bathroom.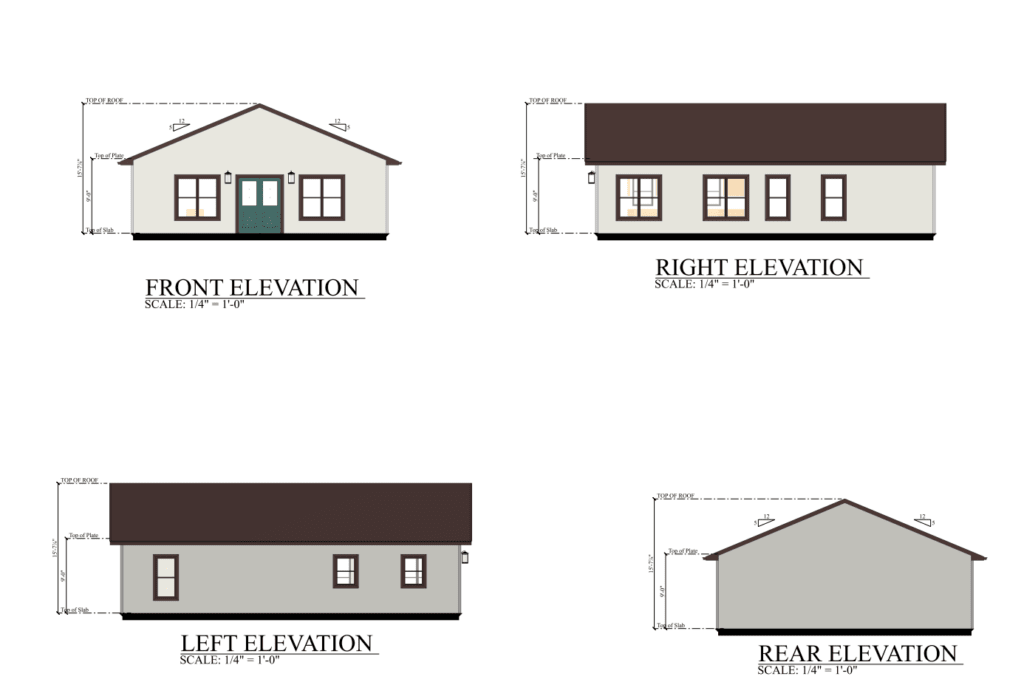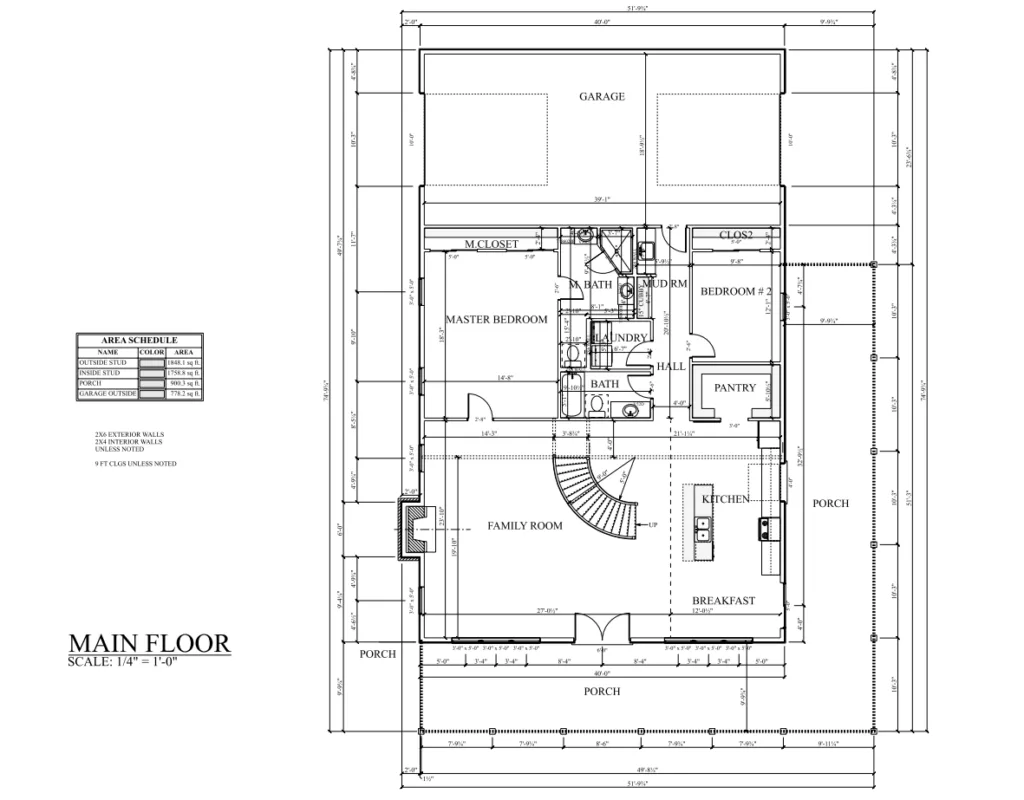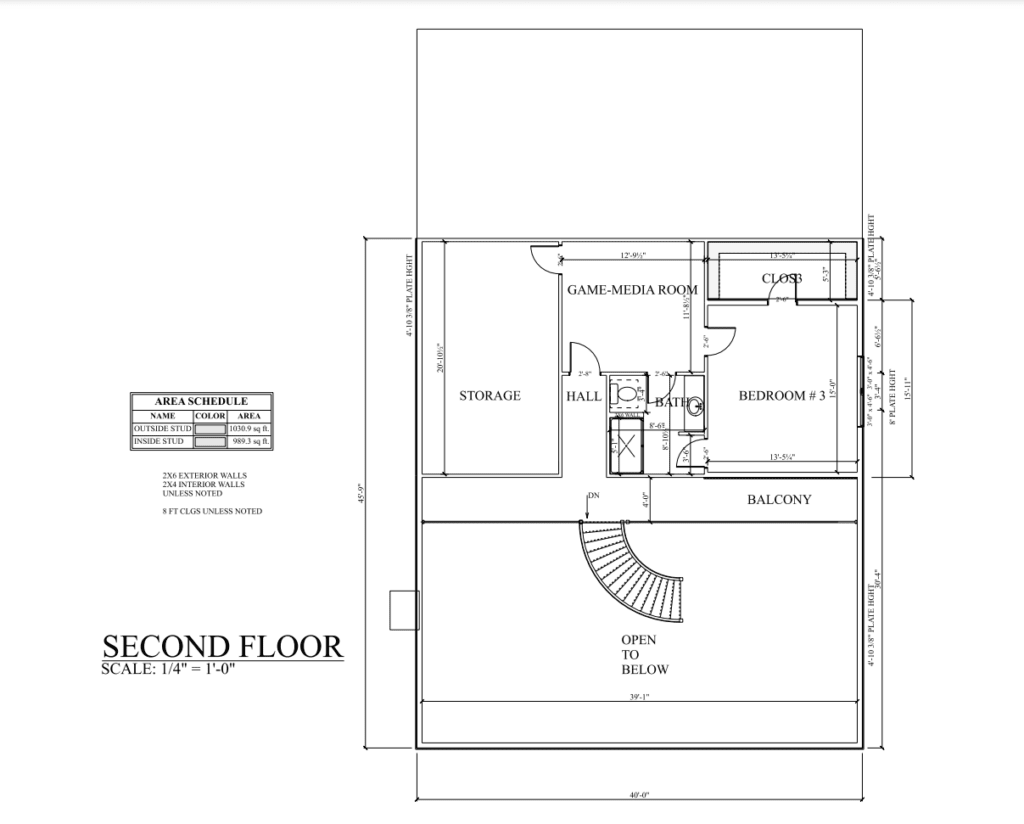 This stunning 2-story property offers 4,557 square feet of living space. The spacious family room with a fireplace is the heart of the home. The garage provides ample space for parking and storage. From the front porch extending to the sides, you can enjoy the beautiful scenery and relax in the fresh air.
The first floor features a master bedroom with its own bath and closet, as well as a second bedroom with a closet, shared bath, laundry room, and mud room. On the second floor, a loft-style design includes another bedroom, a game room, a bathroom, and a huge storage room. This versatile space can be used for anything from a home office to a playroom for the kids.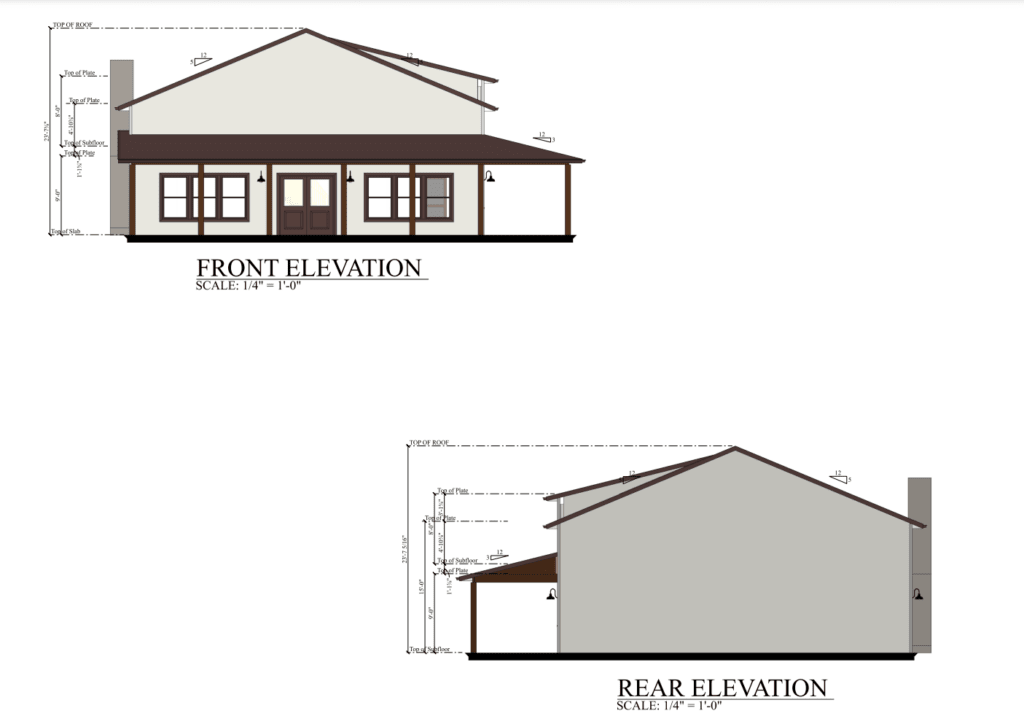 This Barndominium is the right size for families or people who like to host parties. It has 4 beds and 3 bathrooms. The office is perfect for people who work from home, while the playroom is a great place for kids to play and let their thoughts run wild. The large family room is a great place to relax and have people over. From the front and back decks, you can take in the fresh air and beautiful views, and there is plenty of room to sit and eat outside.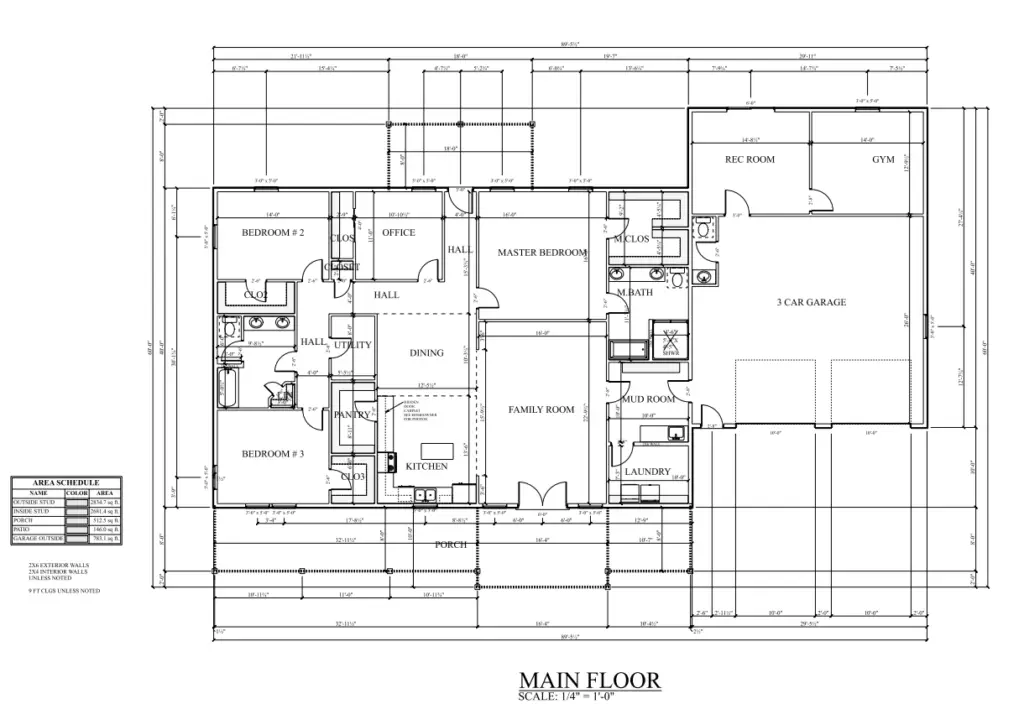 This beautiful house has a large floor area of 4,277 square feet, with three bedrooms and two bathrooms. The house also has a room for people who need to work from home and a large family room. This Barndominium house plan also has a three-car garage, a leisure room and a gym. This beautiful house is finished off with a warm front porch, which is the perfect place to unwind after a long day.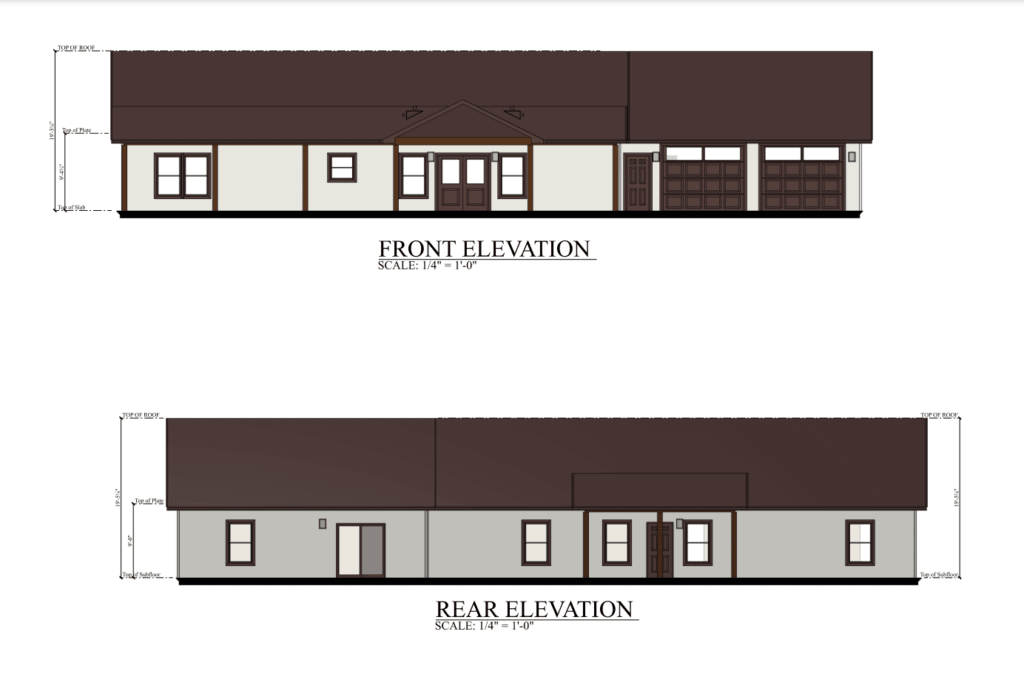 With this 2-floor Texas-sized Barndominium, every corner of the house screams space, especially with its vaulted high ceilings. Aside from the bedrooms, the house also has other functional rooms- the office, storage, and movie room; and even has a bonus room. You have front and back porches and a balcony at the back. It also has an attached small garage.
This three-bedroom barndominium has a stellar master suite with a large walk-in closet, plus a separate dressing room for extra space. Just off the kitchen are the convenient pantry area and laundry room with plenty of additional shelving for all of your storage needs. Both the second and third bedrooms also have walk-in closets, meaning everyone in the family will have room for their stuff. During the day, the living room will provide a great place to gather, while the breakfast bar provides a convenient spot for snack time or study time.
Here's another three-bedroom barndominium that is great for families. A dining room separates the kitchen and the living room, providing a designated gathering place for everyone while still maintaining an open and spacious quality. A home office is located just off the entryway. This can give a secluded spot for mom and dad to get their work done, but could also be used as a place for the kids to retreat to when they need to study.
This barndominium has got it all! It's equipped with four bedrooms, plus room for an optional fifth bedroom that could also be used as a study if needed. With the inclusion of a separate playroom, we love the versatility that this would provide to growing families.
A large living room provides plenty of space for the whole family to get together, and the full-length veranda on the front of the house would be the perfect place to sip a glass of lemonade as you watch the sun go down in the summer.
This three-bedroom, two-bath barndominium not only has a large front porch that will greet everyone who arrives, but also a full-length back porch that's the perfect spot to relax after a long day. It would even be great for your very own outdoor kitchen! With a large living area flanked by bedrooms on each side, there's plenty of space for everyone to spend time together while still having their own spaces to retreat to at night.
A little different than some of the other layouts we've seen, this barndo has a dedicated safe room located just off the utility area. Perfect for storing your guns and other items you want to keep secure, this room could also be repurposed for general storage if needed. Beyond that, there are plenty of thoughtful touches that elevate this floor plan into something truly special, like the skylight located in the master closet.
This barndo features two beautiful porches as well as a double garage for all of your needs. A small office could also be used as a play space for kids, while the kitchen and dining room flow right into the living room to keep everyone together.
This floor plan would be a dream for anyone with hobbies that need a lot of space. A 45'x15′ workshop is located at one end of the home, allowing you plenty of room to take your projects to the next level. The two smaller bedrooms share a bath, and there's a spacious island in the kitchen that would make a natural gathering spot while entertaining.
This four-bedroom barndominium has a kid's room that opens up to the kitchen, giving your little ones the perfect place to play while allowing you to keep an eye on them at the same time.
There's a Jack and Jill bath for two of the smaller bedrooms, but the third bedroom has its own dedicated full bath, making this layout ideal for older kids who have moved back home or elderly parents who need that extra bit of privacy.
Design Your Own Barndominium Floor Plans
Hopefully, these floor plans left you inspired and ready to take on the challenge of building your very own barndominium. However, if you still feel like you need something that's missing from these layouts, there are plenty of ways you can design your own blueprints. This custom design software will help you bring your visions to life, and is perfect for the person who knows what they want but just needs a little help to make it a reality.
For even more motivation, we've created the Barndominium Life Program that will guide you through everything you need to get started. Our program will walk you through the building process step-by-step, ensuring that you are well-equipped to tackle the challenges of your barndominium journey.
Conclusion
While open concept floor plans can be the perfect solution for busy families, there are still drawbacks and other issues that should be taken into consideration when laying out your home.
Our site provides plenty of useful information and inspiration that will ensure you end up with the barndominium you've always wanted. Be sure to subscribe to our email list so that you're always in the know about our new posts, and click the link above to buy our e-book so that you'll have a great resource you can turn to during your building journey.