If you run your own business, you know how difficult it can be to get time for yourself and your family. With all the stresses and things to consider as a business owner or craftsperson, the last thing you want to have to do is commute. This is why it can be so frustrating to have to rent a workspace or share one with other people when you are already so pressed for time. Maybe you have considered building a home with a shop but when you looked at the price tag you were immediately put off. On top of the cost of building a home, a whole separate foundation for your shop adds up incredibly quickly.
That's why building a shouse in Oklahoma is such a good idea. With the popularity of alternative homes growing every day, it's no wonder shop homes are getting more and more common. Plus, there are more banks and builders who understand the demand and the need for alternative housing like barndominiums, container homes and more. There has never been a better time to build your shouse in Oklahoma.
In this guide, we have laid out everything you need to know about these unique and useful home setups. By having this information, you can be sure that you get your shouse in Oklahoma built efficiently and to your particular standards.
Get a FREE 18 Month Barndominium Planner
There are 39+ steps that must be taken before groundbreaking. Learn them all in this FREE checklist, available for immediate download.
What Is a Shouse and What Are Some of the Advantages?
A shouse is a combination of a shop and a house that is built out of the frame of a metal pole barn or post frame building. Post frame buildings use metal frames built on top of a concrete slab foundation. Unlike stick frame buildings, they are incredibly easy to put up and can be done very quickly. They also feature metal siding and they are built out just like a traditional home on the interior. This makes them a great option for both families and craftspeople who are looking for a way to connect their shop and their home under one roof.
One of the main advantages of building a shouse in Oklahoma is the fact that they are so simple to build. They can generally be built in about half the time it takes to build a traditional home. Because of this, you can end up saving yourself a lot of time and money on your home and shop build, which makes it much more accessible for someone who might not otherwise be able to build a project like this.
One of the other benefits of building a shouse in Oklahoma is how durable and reliable they are. Because of their all-metal construction, you can avoid some of the issues that tend to come up with a traditional home with a wood construction. Things like rot, mold, and mildew are much less of an issue with a shouse in Oklahoma since there is less wood in the structural elements.
Cost of Building a Shouse in Oklahoma
One of the most common questions asked when building is how much does a shouse cost.
When you are deciding whether or not you want to build a shouse in Oklahoma, one of the first things you will want to know is how much it costs. Putting together your budget for a project like this is one of the most important steps and it can be daunting without knowing what to expect. When you are building a home or a large building, the best way to figure out the cost is to find out the price per square foot.
This way, you can know exactly how much house you can afford and what you will be able to fit in it. In the case of a shouse in Oklahoma, you can also know what size concrete slab foundation you will need.
The cost of building a traditional home in Oklahoma is around $132 per square foot. This price will only get you your initial construction and will not include anything that makes your house a home. Things like custom countertops, cabinets, and other furnishings will have to be purchased with a separate budget.
The cost of building a shouse in Oklahoma, however, is $103 on average. With this extra money, you can afford to include some of the furnishings and extra things you would want to include in a custom home build. You could even possibly afford some new equipment for your shop which can help you expand your business.
Shouse Builders in Oklahoma
After you have figured out how much you will need to spend, you can start to look for a builder. As a craftsperson, you probably want to do some of the work yourself. However, if you don't have experience building metal post frame buildings or pole barn homes, you should absolutely hire someone who can make sure you are on the right track with everything as the build goes on.
This way, you can be certain that you have a builder on your side who can keep everything up to code and in compliance with all zoning laws. It can be hard to find the right builder for your particular needs. Luckily, there are some things you can look for in a builder that will help you make the right choice.
One of the first things you should look for in a builder for your shouse in Oklahoma is experience. If you're going to hire a builder without expertise you may as well build your shouse yourself. However, a builder with experience can make the whole process much easier and keep the project moving at a good pace. Not every builder will have experience with these particular buildings, so it's important that you look around for someone who has expertise and possibly even specializes in these buildings.
You should also look for a builder who has a good relationship with their previous customers. There are many places online where you can find reviews for builders by the people they have worked with in the past. Look for builders who were able to deliver a good final product as well as a solid customer service experience.
Wolf Barns and Supply
Wolf Barns and Supply has been in business since 1980 and they pride themselves on being early adopters to pole barn residences. They custom build pole barns right on your build site so you can be sure to supervise every single step of the way.
A&C Barn Builders
A&C Barn Builders specializes specifically in metal post frame buildings and pole barns. They work to make sure that your shouse in Oklahoma will be able to meet all of your needs as well as your standards.
JAG Buildings
JAG Buildings has built hundreds of buildings in the Oklahoma area and they can work with you to make sure you get the final product you need. They are committed to customer service and they will work with you every step of the way to make sure your needs are met.
How to Build Your Own Barndominium & 200+ Floor Plans
Get started today with our program "Barndominiums Made Easy: How to Build Your Own Barndominium" and get 200+ barndominium floor plans included!
Shouse Kit Providers in Oklahoma
If you don't want to build your shouse in Oklahoma from scratch, you can always look into a shouse kit. Shouse kits come completely prefabricated straight to your build site. They are designed to fit together perfectly so you don't have to spend any time sourcing materials or ordering parts.
Most shouse kit providers will come with comprehensive support throughout the whole process. Many of them also have contractors that they work with specifically so you can be sure that your builder will be familiar with the kit and will know it inside and out.
Shouse Financing in Oklahoma
One of the best resources for getting barndominium financing is by using BarndominiumLoans.com. They are a quote service that takes down your information and works behind-the-scenes with vetted lenders who are best for your location and financial situation.
Whether you have a perfect credit score or a subpar one, and whether you're located in South Carolina or South Dakota, you can submit your information to get a quote within 24-48 hours.
Barndominium Financing Request
Oklahoma Ag Credit
Oklahoma Ag Credit is one of the largest agricultural banks in Oklahoma and their experience is enough to get you the financing you need for your project. Because of their longevity, you can be sure you will have the support you need.
Regent Bank
Regent Bank is one of the most dependable sources of lending and financial services in the Oklahoma area. If you want to work with a bank that understands the area and can get you the help you need for your shouse in Oklahoma, they could be a great option.
Shouse Taxes in Oklahoma
You will need to pay taxes on your shouse in Oklahoma just like you do with a traditional home. However, one of the things that set shouses apart is that they often fall under the category of dual use construction. This means that your tax rate will be different for the parts of your home that are for your business and the parts that are for your residence. A local tax assessor can help you figure out the rates you need to pay for each portion.
Where to Find Shouse Insurance in Oklahoma
You can get insurance for your shouse in Oklahoma anywhere you can get homeowner's insurance. However, you will have to consider the kind of work you are doing in your shop and what will be the best coverage for it. If you are doing a lot of work with open flames, for example, you should be sure that you are covered for fires and other work-related disasters. An insurance agent can help you feel protected and covered in your shouse in Oklahoma.
Shouse Floor Plans in Oklahoma
Your floor plan is one of the most important things you will put together for your shouse in Oklahoma. It will determine where everything goes and what kind of flow your home and shop will have. To get your floor plan put together, sit down and write out everything you need in order to make your space efficient and useful. Then, take your ideas to a professional draftsman. They will be able to take your list of ideas and turn it into a workable floor plan that you and your builder can then turn into a shouse in Oklahoma that you can be proud of.
There are so many shouse ideas to use for inspiration when it comes to your floor plan. These shouse floor plan ideas can help inspire you!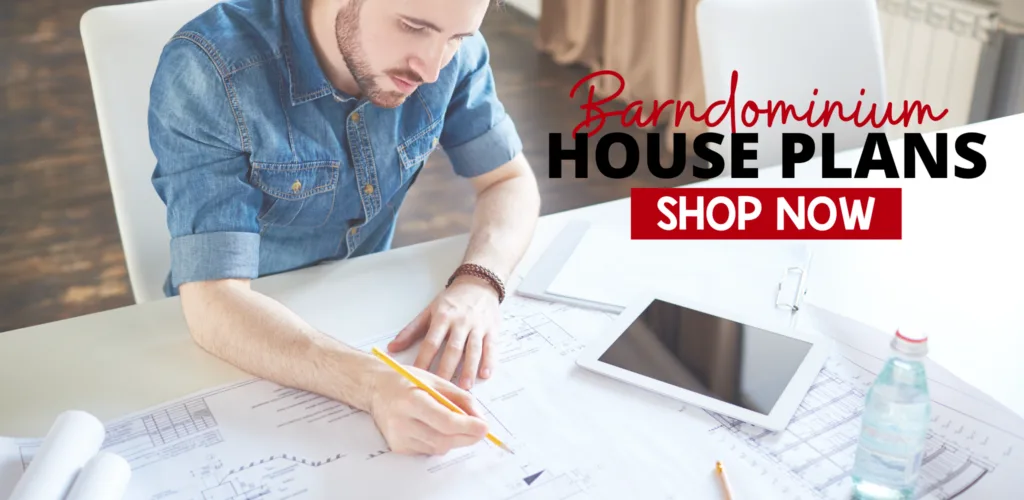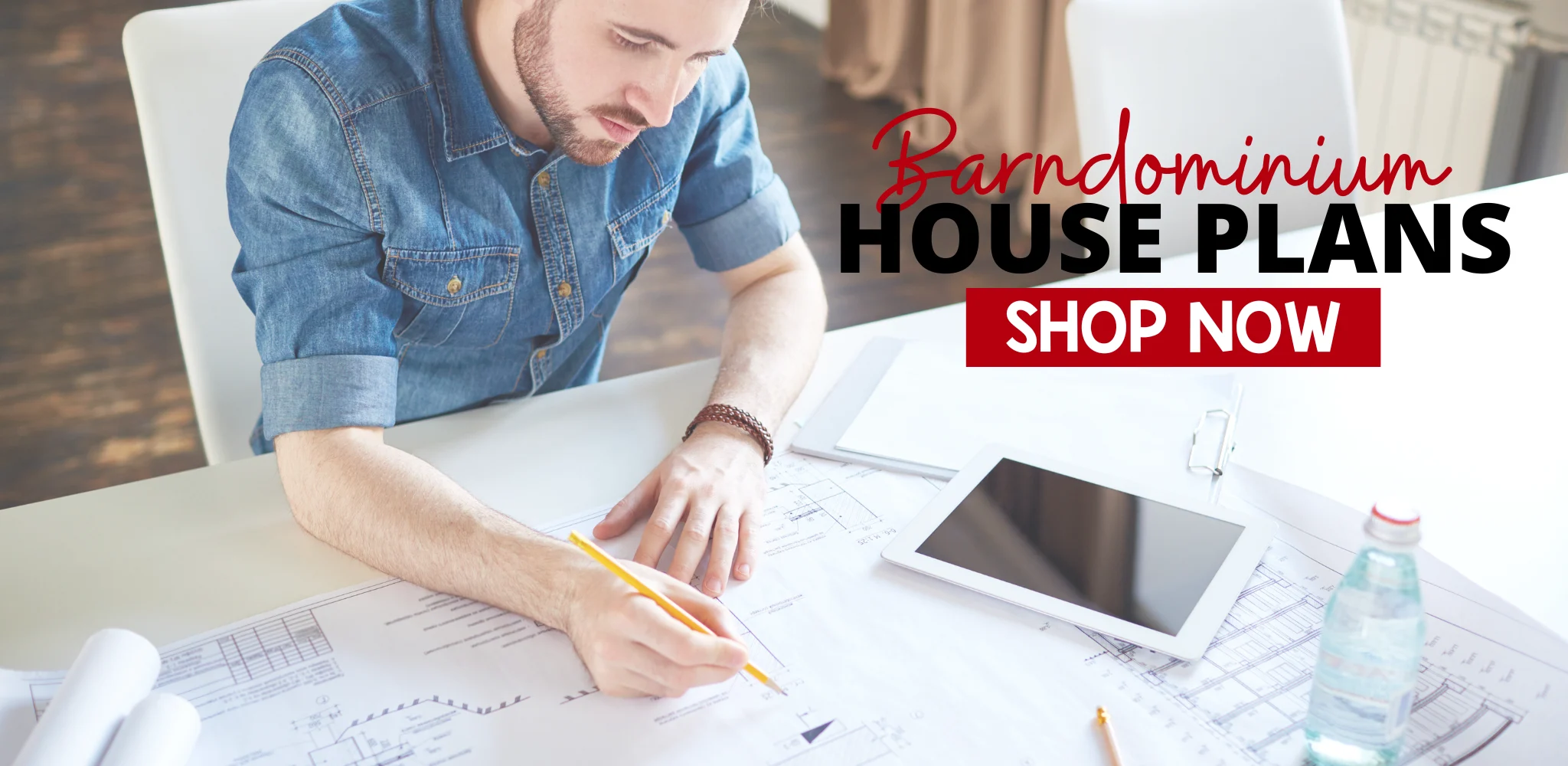 Shouse for Sale in Oklahoma
Don't want all the hassle of building a shouse from the ground up? Then you may want to buy an existing shouse in Oklahoma! With our Shouse for Sale Marketplace, you can browse to your state and find a shouse for sale near you.
The beauty of buying an existing shouse is that it can be really easy to customize the floor plan to your liking. The previous owners' setup is just a starting point! Also, by buying a shouse in Oklahoma, you bypass the potential troubles of the building process – delays, dealing with contractors and subcontractors, and city or county bureaucrats trying to make your build process a nightmare.
Don't delay – find a shouse for sale in Oklahoma now!
Conclusion
Now that you have read this guide, you should have a good idea of what it takes to build a shouse in Oklahoma. Having this information at your disposal is a great way to get yourself started on the right foot. You can know what to expect and how to anticipate all the steps as you move forward.
If you would like even more tips and tricks, be sure to check out the rest of Barndominiumlife.com. There, you will find more in-depth guides like this one that can help you in your own journey. Plus, you can check out featured shouses that can inspire you and give you some great ideas for your own shouse in Oklahoma.
Like this Post? Sign up for our email list!
Be the first to see new posts about the best barndominiums, construction guides, floor plans, and more! Enter your information below to become a BarndominiumLife VIP.
Gail currently spends her free time geeking out about what's new and trending in the world of barndominiums.
She is the former executive editor of BarndominiumLife.com and loves working with the team and members of the barndominium community. She now contributes to the blog on occasion, but only when she feels like it!