This guide will provide you with a variety of barndominium design ideas to get your project started.
As a preferred alternative to a traditional home, barndominiums are gaining traction in the housing market today. 14% of prospective buyers opt for a multi-generational home suitable for multi-family living, which barndos can provide.
Whether you're looking for something luxurious or simply comfortable and practical for your starter home or for the entire family, there are plenty of inspiring must-see barndominium design ideas that can help you create your perfect home.
Here are some Must-See Barndominium Design Ideas You'll Love
1. Rustic Charm
If you love the look of a classic barn, then opt for a barndominium design with a country feel. Consider adding wood-paneled walls and exposed beams to create a cozy atmosphere that still embraces the traditional aesthetic of your home.
Enjoy our feature on this Beautiful Texas Barndominium with Open Floor Plan if you are seeking a cozy home with a sense of country charm.
2. Industrial Edge
For an industrial edge to your barndominium, incorporate steel and stone elements throughout the space. This will give it an urban vibe while still keeping things comfortable and inviting.
3. Open Floor Plan
An open floor plan is perfect for maximizing space in your barndominium while creating an airy atmosphere. It makes your living area a fun, communal gathering spot that integrates seamlessly with your kitchen and dining areas.
4. Wooden Accents
Wood accents are essential for creating a rustic feel that's still warm and inviting. Incorporate wood furniture, flooring, walls, and ceiling beams throughout the space to give it an authentic barn-like look.
5. Modern Touches
For those who want something more modern than traditional barn design elements, consider incorporating sleek furnishings and fixtures into your barndominium design ideas. This will add contrast to the other materials used while keeping things looking chic and contemporary.
For the most seamless mix of modern and traditional design, check out Pleima's Perfectly Posh Iowa Barndominium.
6. Exposed Brick
An exposed brick wall is a perfect way to add texture and interest to your barndominium design. This can be used as an accent feature or a focal point in the space, depending on how you choose to style it.
7. Natural Light
Incorporate natural light wherever possible when designing your barndominium. Consider adding skylights, large windows, and glass doors throughout the space to create an inviting atmosphere filled with plenty of sunlight and fresh air.
8. Loft Area
A loft area is ideal for creating additional living or entertainment space without taking up too much floor area. This is a smart way to maximize the space you have available while also creating an exciting spot for guests to hang out in.
9. Neutral Colors
A neutral color scheme effectively creates a calming atmosphere that won't overwhelm the decor of your barndo home. Stick with light tones of gray, beige, and white when it comes to furniture and accessories to keep things looking sleek and modern.
10. Comfortable Seating Areas
Incorporate lounge spots throughout your barndominium so guests can relax or entertain in style. Consider adding cozy sofas or armchairs with plenty of pillows and throws for an inviting atmosphere.
11. Outdoor Living
Take advantage of the natural beauty surrounding your barndominium by incorporating outdoor living areas into your home's design. This can be achieved through patios, decks, or balconies that provide plenty of space to entertain guests while enjoying the great outdoors.
Homes with a small footprint call for some outdoor space. A patio is utilized in this compact home at 3184 County Road 2800, Kopperl, TX 76652, to take advantage of the outdoors while staying cool in the Texas heat.
12. Reclaimed Materials
Use reclaimed materials to add a sense of authenticity to your barndominium home. Use reclaimed wood flooring or furniture for a rustic touch that won't overpower the space.
13. Fireplace
A fireplace is an essential feature to bring warmth and comfort to any home. This can be placed in a central area of the space or on an outdoor patio for guests to gather around when it gets chilly outside.
14. Vaulted Ceilings
To create a sense of grandeur within your barndominium, consider adding vaulted ceilings throughout the space. This will give it an open and airy feeling while also allowing plenty of natural light to fill the room.
15. Natural Wood Floors
Natural wood floors are essential for creating a rustic atmosphere that still feels modern and inviting. Consider using light wooden tones for a calming look or dark wood for something more dramatic.
16. Accent Wall
Add interest, texture, and color to your barndominium home design by adding an accent wall. Consider painting a bold hue on one wall or adding patterned wallpaper for an unexpected yet welcomed touch of style.
17. Minimalism
A clutter-free space for a clear mind. For those who prefer clean, simple designs, consider keeping furnishings and accessories to a minimum when designing your barndominium space. This will help keep things looking neat and organized while still providing plenty of room for entertaining.
18. Statement Lighting
Incorporating light fixtures that make an impression can give your living space a distinctive touch. Consider using pendant lights or wall sconces to provide ambient lighting and create an inviting yet dramatic atmosphere for your home.
19. Multi-Purpose Rooms
A multi-purpose room can be used as a living area, office, workshop, gym, bedroom, or entertainment spot, depending on how you choose to style it. One of the best aspects of barndominiums is that they often provide a convenient means to combine work and home living.
20. Artwork
Don't forget to sprinkle some eye-catching artwork throughout your barndominium to bring a touch of your personality. Consider hanging up pieces that speak to you and your style or incorporating prints into the furniture and accessories for an intriguing visual flair.
Barndominium Design Ideas: Bring Your Decor Ideas to Life
The possibilities for designing a barndominium are virtually endless. With the right amount of creativity and know-how, together with our handy list of ideas, you can create a home that is both aesthetically pleasing and highly functional.
Get barndo-savvy with Barndominium Life. Our extensive directory includes over 500 builders and kit providers to assist you in making your dream home decor ideas and plans a reality. Also, we've got a bunch of barndo living guides and tips to get you started!
Must See Barndominium Ideas + Images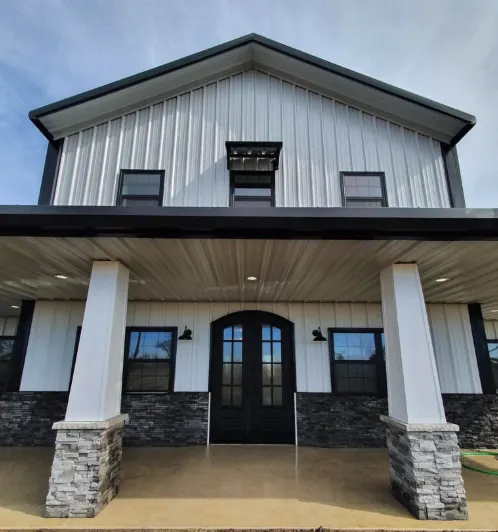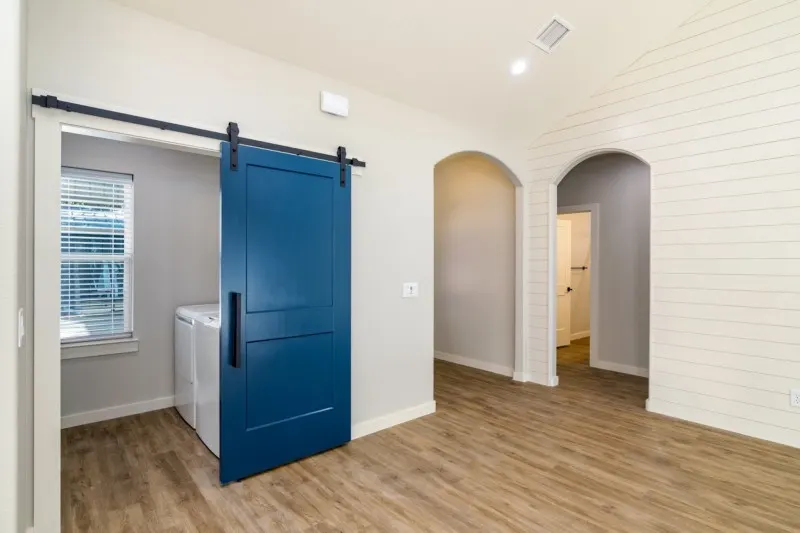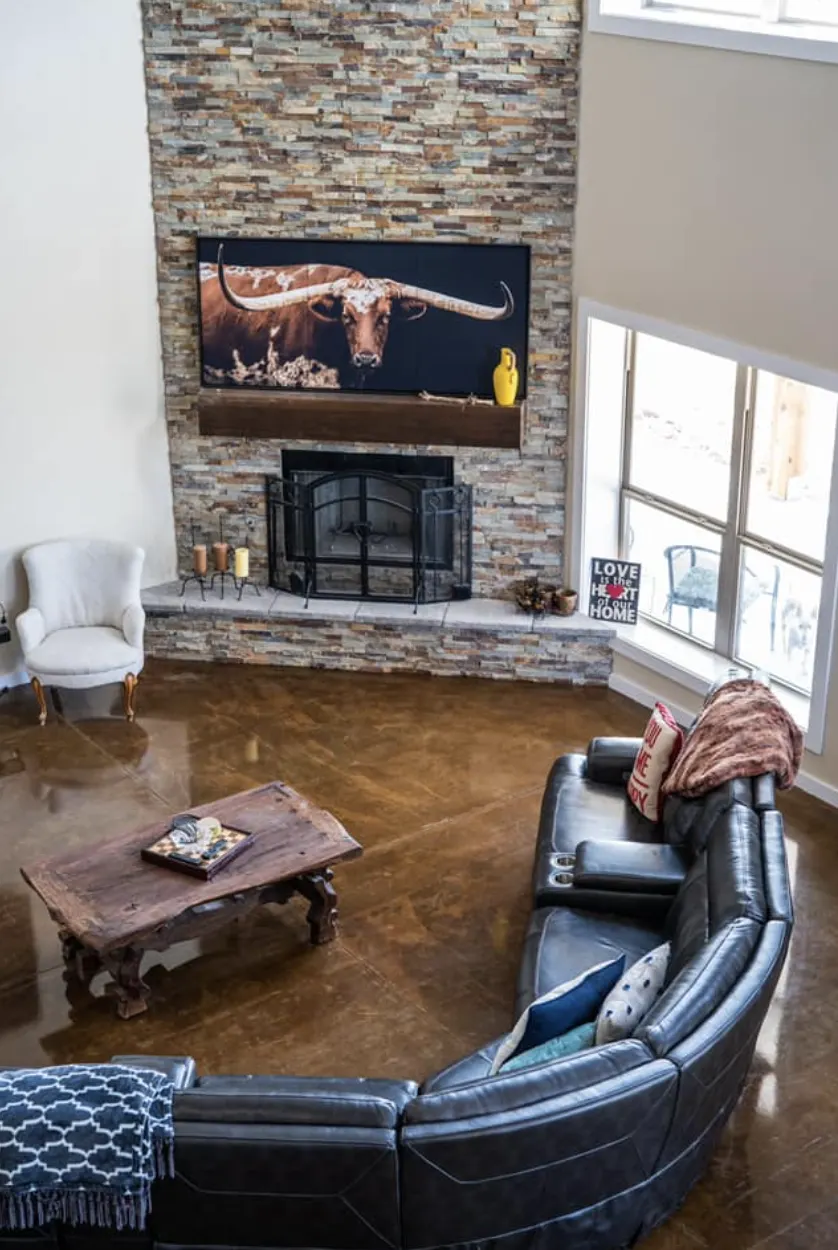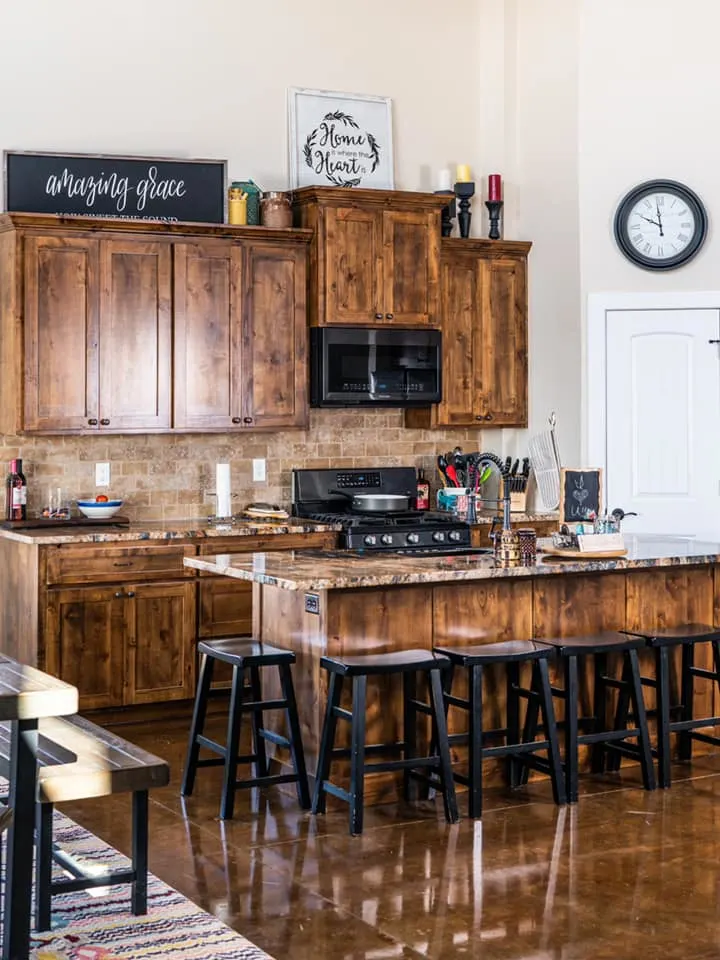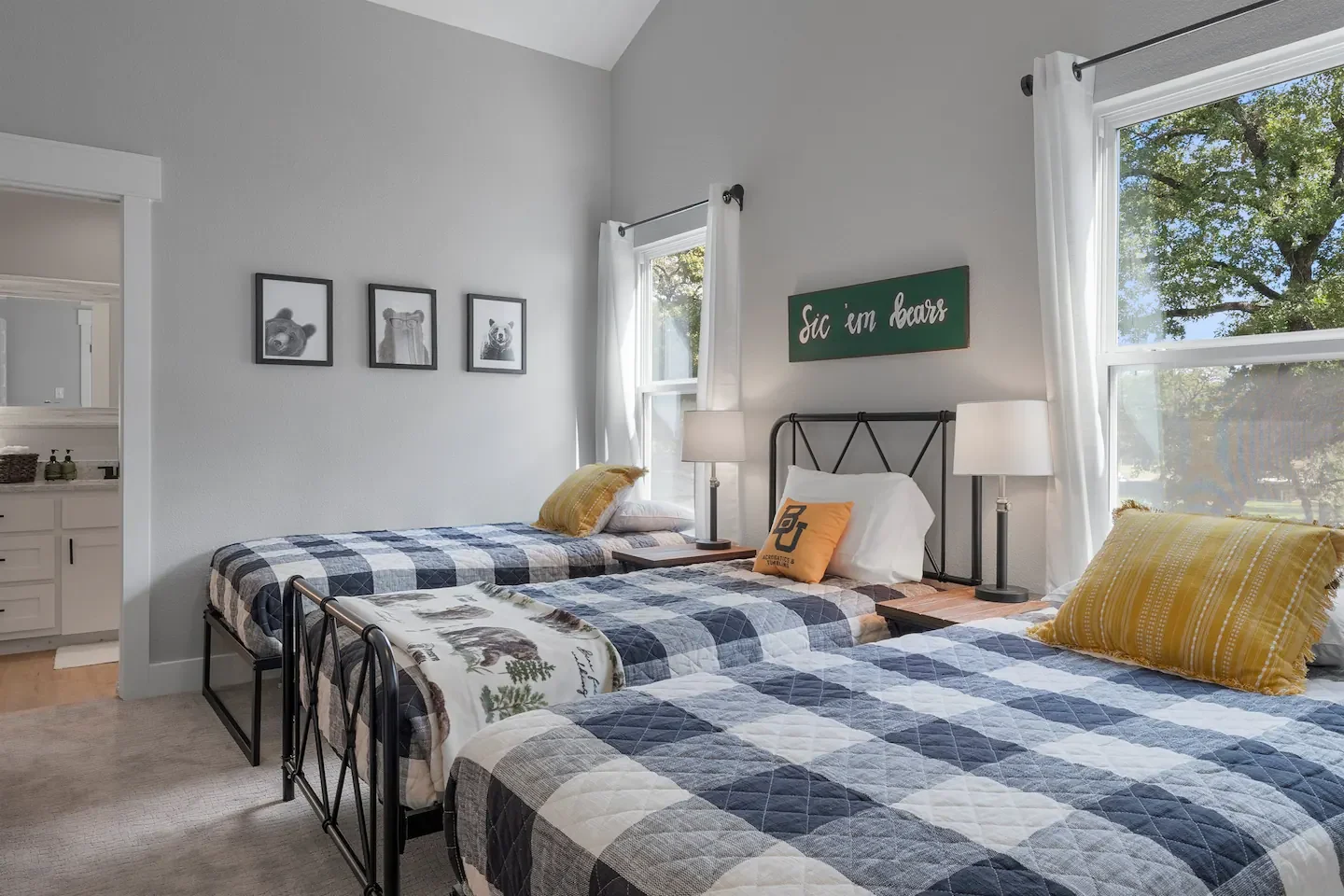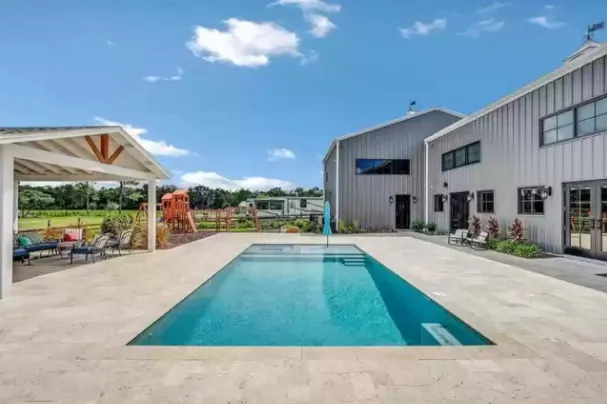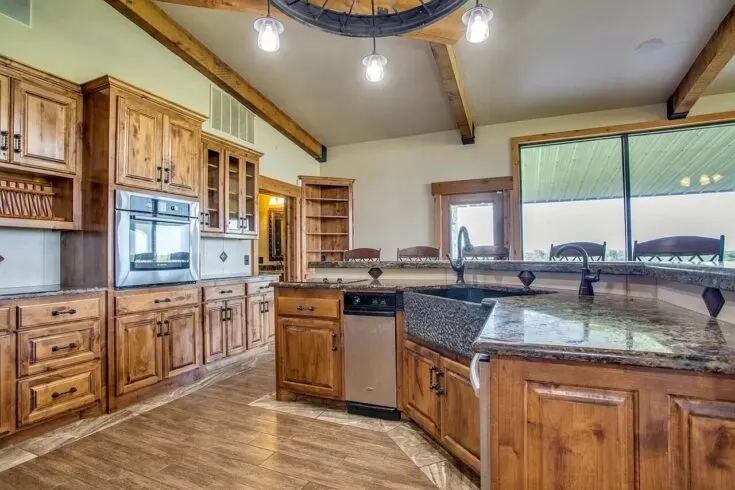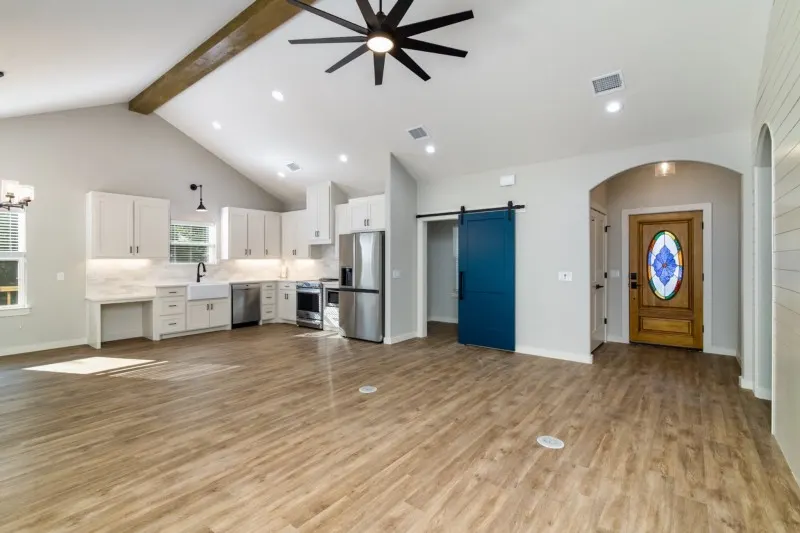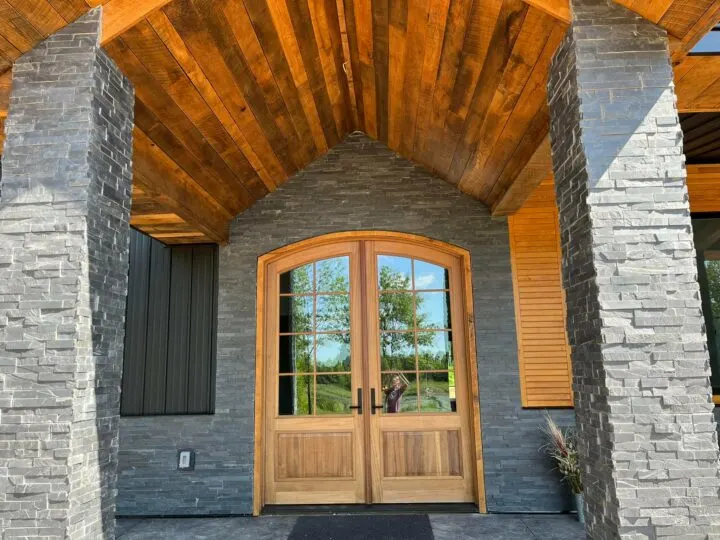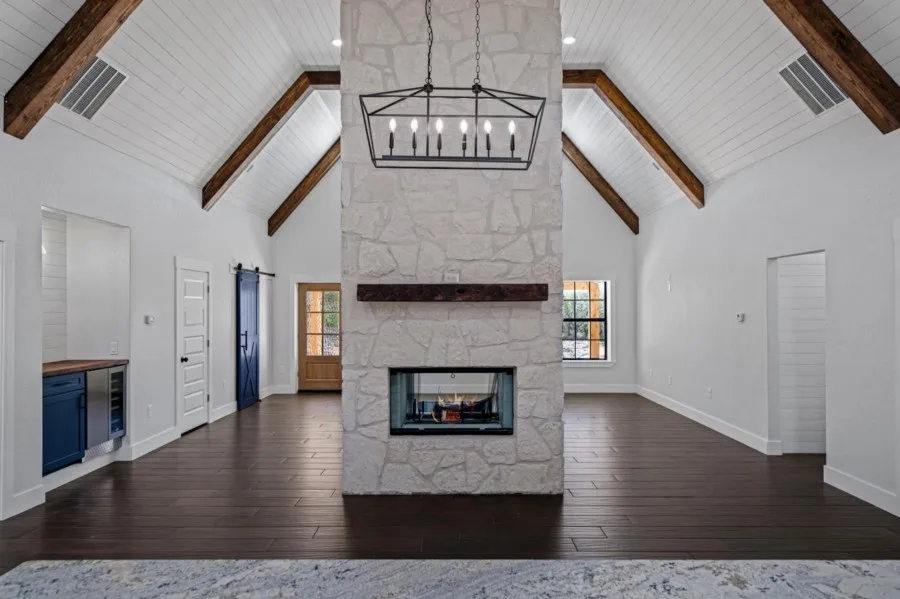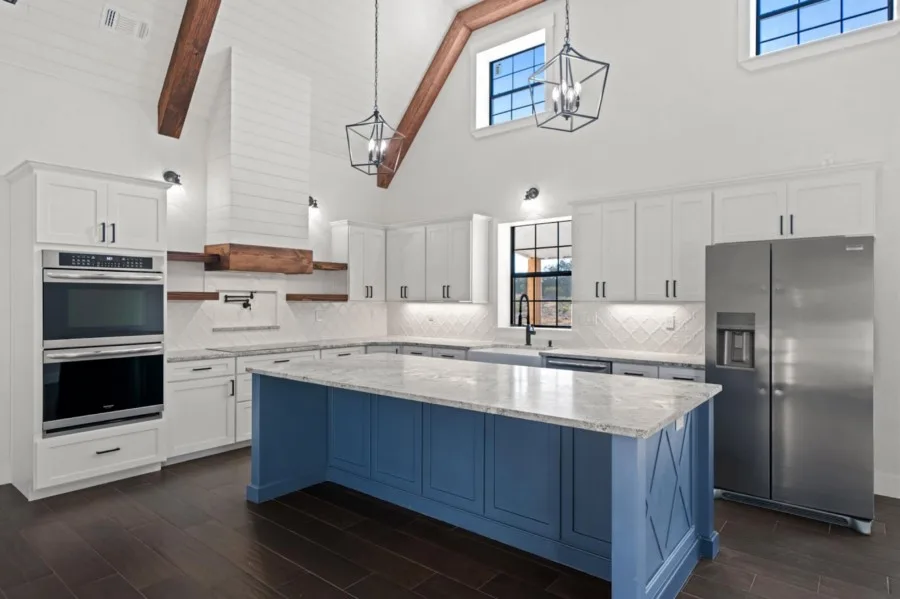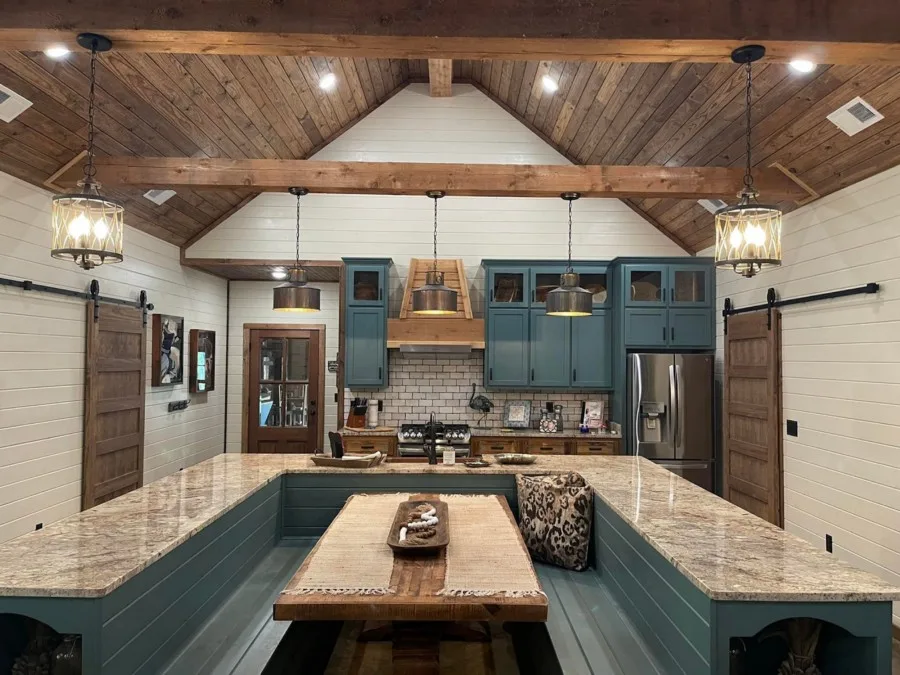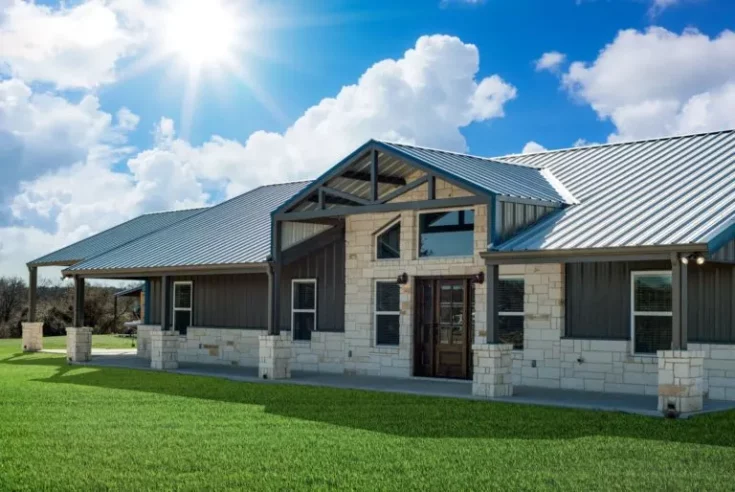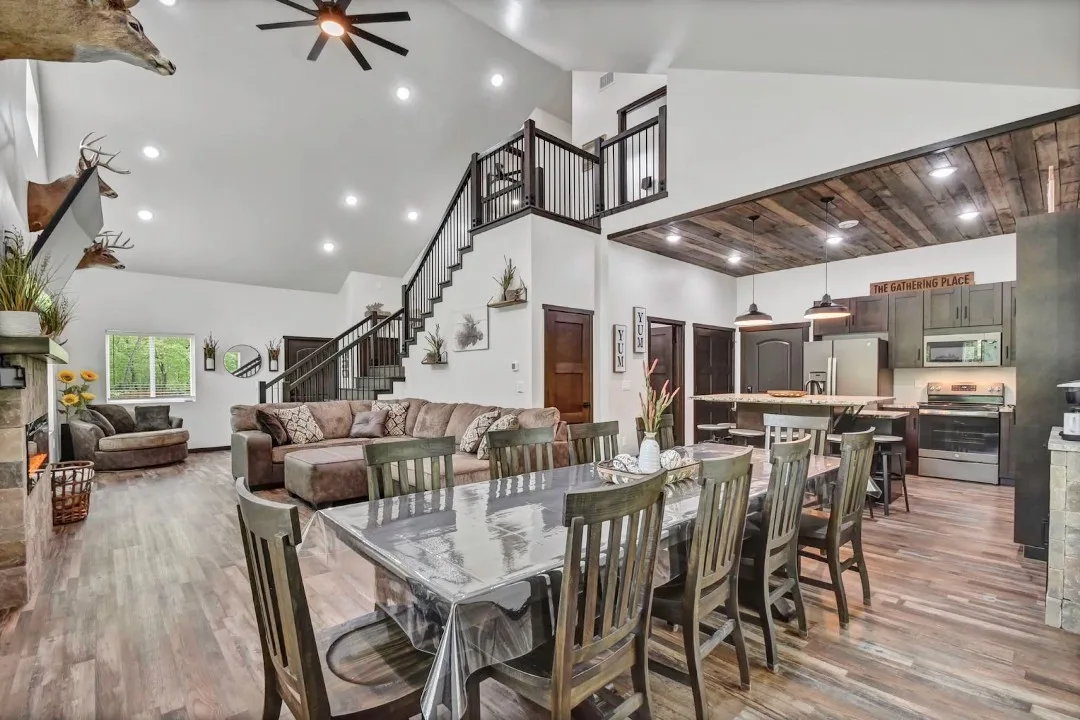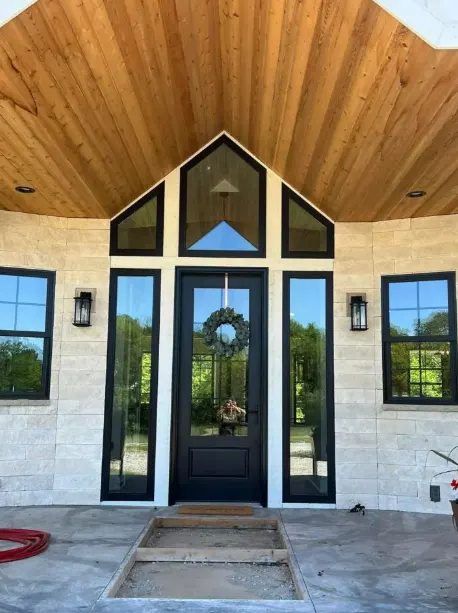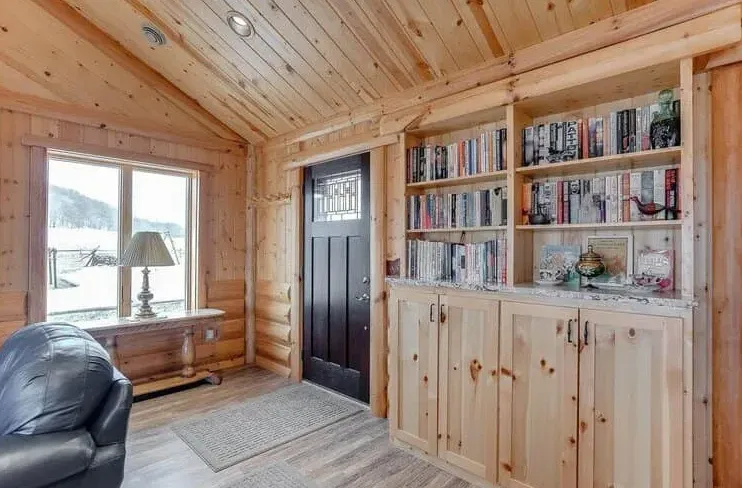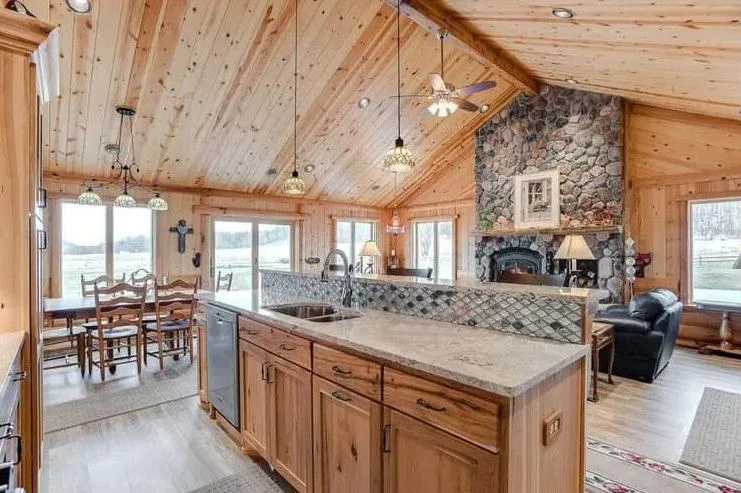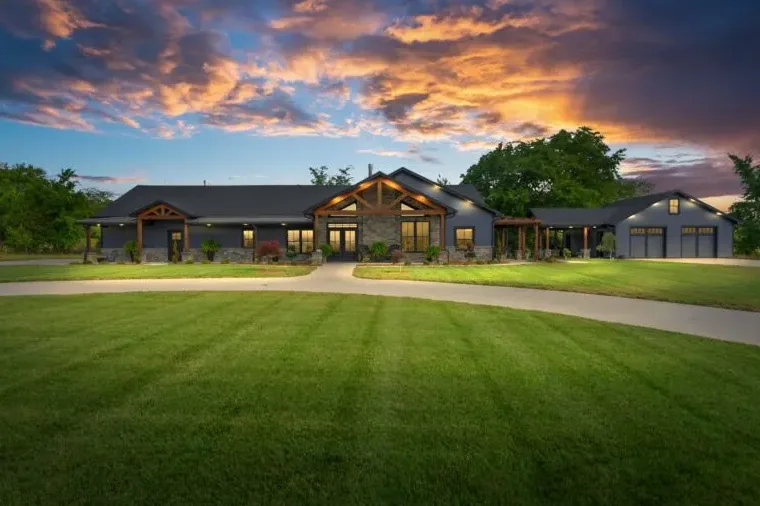 Noah Edis is a passionate staff writer at Barndominium Life, a leading online resource for all things barndominium. With years of experience in the writing industry, Noah has made a name for himself as a skilled storyteller and a knowledgeable authority on the topic of barndominiums.
Noah's interest in barndominiums began when he stumbled upon the concept while researching alternative housing options. Intrigued by the rustic charm and functionality of these converted barns, he soon became obsessed with the idea of living in one himself. He spent countless hours researching the construction, design, and decorating aspects of barndominiums, and soon became an expert on the topic.
As a staff writer at Barndominium Life, Noah enjoys sharing his knowledge and passion for these unique homes with others. He has written numerous articles covering a wide range of topics, from the history of barndominiums to the best ways to decorate them. Noah's writing is informative, engaging, and always on-trend, making him a valuable asset to the Barndominium Life team.
Noah is a graduate of the University of British Columbia, where he earned a degree in English Language and Literature. When he's not writing about barndominiums, he can be found exploring the great outdoors, trying new restaurants, or spending time with his family and friends. Noah is dedicated to his craft and is always striving to improve his writing skills and knowledge of the barndominium lifestyle.
Connect with Noah on LinkedIn