How would you like a beautiful view of the country hills from your barn home? This post features the 10 Acres and barndominium in Texas. With 10 acres and a barndominium sitting on top of a hill, you can enjoy the stunning view of large oak trees that are abundant in the rolling Texas Hill Country. Rather than tell about the view, why don't we just show you!
Here are a few photos of the 10 Acres and Barndominium in Texas!
Watching this breathtaking view in the morning with a cup of coffee means every day begins in the best way possible. This scenic landscape invites a lot of activities that can be done all day. Count on early morning and evening walks or run, a picnic, or just stressfree strolling around with family or guests. The property also has a hay barn and chicken coop. Livestock farming can also make your days pass by a bit quicker.
Take some time to bask a little in the sun's heat or the breeze in those chairs purposely placed around the property for relaxation. Or better yet, enjoy a picnic under the shade of trees while taking pleasure in breathing the fresh air. Pick your spot!
To add more security, the 10 acres and a barndominium in Texas is accessible through an automatic gate. This makes doing activities and staying out in the estate a lot safer.
Get a FREE 18 Month Barndominium Planner
There are 39+ steps that must be taken before groundbreaking. Learn them all in this FREE checklist, available for immediate download.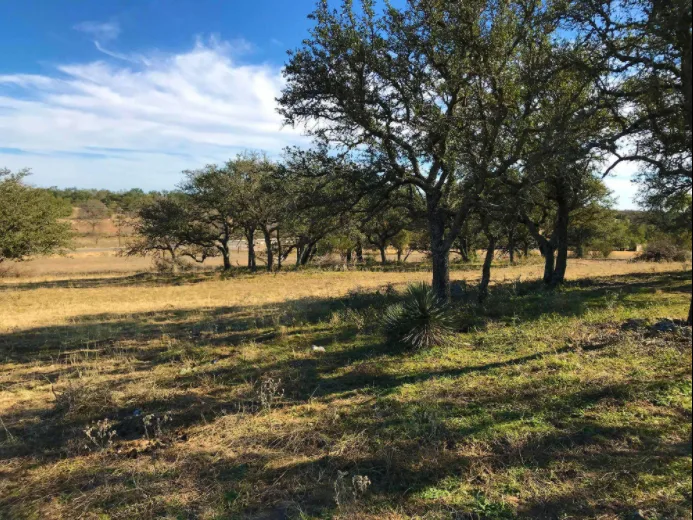 How to Build Your Own Barndominium & 200+ Floor Plans
Get started today with our program "Barndominiums Made Easy: How to Build Your Own Barndominium" and get 200+ barndominium floor plans included!
The Barndominium Exterior
Finally, take a look at this 1,100 sq ft custom-built barndominium and admire its craftsmanship. The owner is a professional builder and everything is carefully crafted in this owner-built home; from the cabinetry, doors, woodwork, and metalwork. From the exterior and in the interior, the durability of this building is seen and felt.
From the exterior, a massive carport with RV hookups can fit large vehicles. This area is also multi-purpose where get-togethers can be held. From here, everyone can enjoy the atmosphere of the outdoor while keeping everyone sheltered.
The expansive balcony is a perfect location for viewing around the property. With a spectacular landscape, fresh air, and greenery around, it is relaxation at its best. Lie in a hammock for a nap or with a good book, there is just no limit on finding things to do to unwind. You certainly get the best out of country life in this place.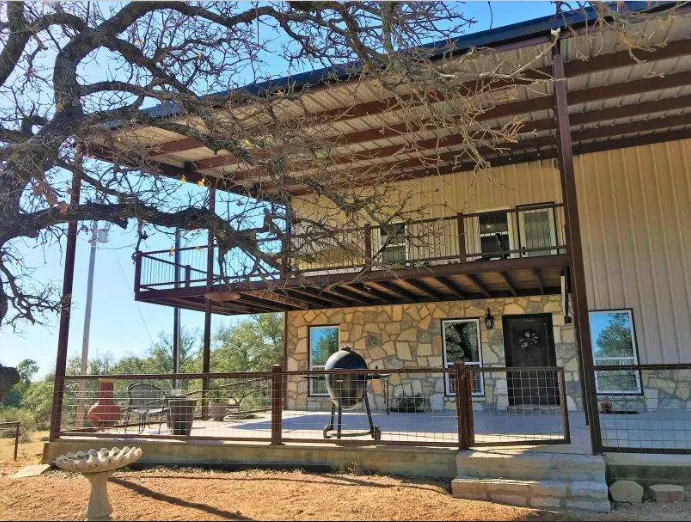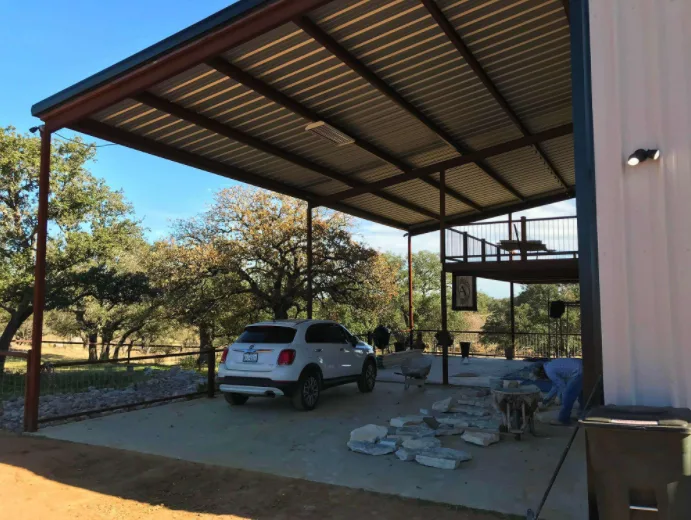 The Barndominium Interior
There's is so much to adore in this barndominium interior. Enjoy the modern home in rustic style. Notice the sturdiness of everything in this house- concrete, and woodwork; everything manifests intricate work.
With this quite intimate-sized barndominium, this home is perfect for a couple starting out a family, or those who want to spend retirement away from a busy life in the city. The house has 1 bedroom and 2 full baths. Downstairs are the kitchen, dining and living areas, while the loft-style bedroom is upstairs, where it also opens to the great-sized balcony.
Among its modern amenities include glazed double-paned windows, remote control gas fireplace with backlight, Bose surround sound with subwoofer, KitchenAid appliances, hammered copper farmhouse sink, Whirlpool tub, laundry chute and hamper, rainfall shower, Tempurpedic bed, and granite/mica countertops. Now, you can never be too far from comfort while living country style.
This beautiful 10 acres and barndominium in Texas might just be everything you need- comfort and style-wise while staying far from the crowded and active city living! There is nothing better than building a barndominium vs a conventional home considering savings and an improved lifestyle.
How to Build Your Own Barndominium & 200+ Floor Plans
Get started today with our program "Barndominiums Made Easy: How to Build Your Own Barndominium" and get 200+ barndominium floor plans included!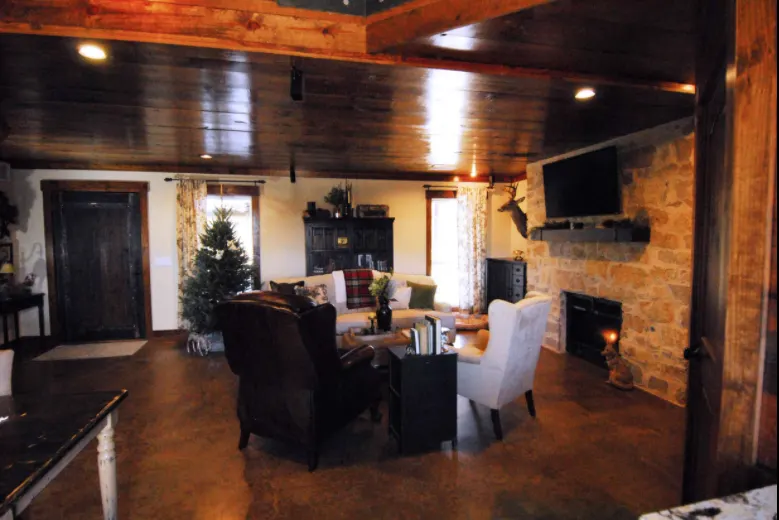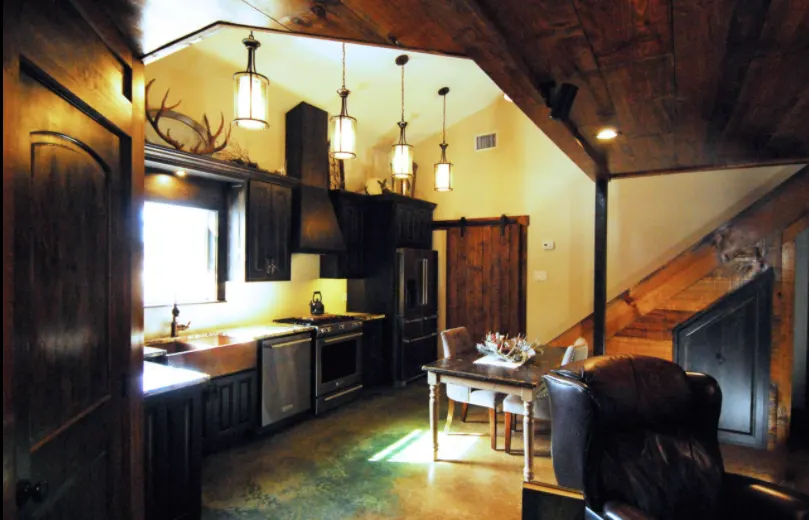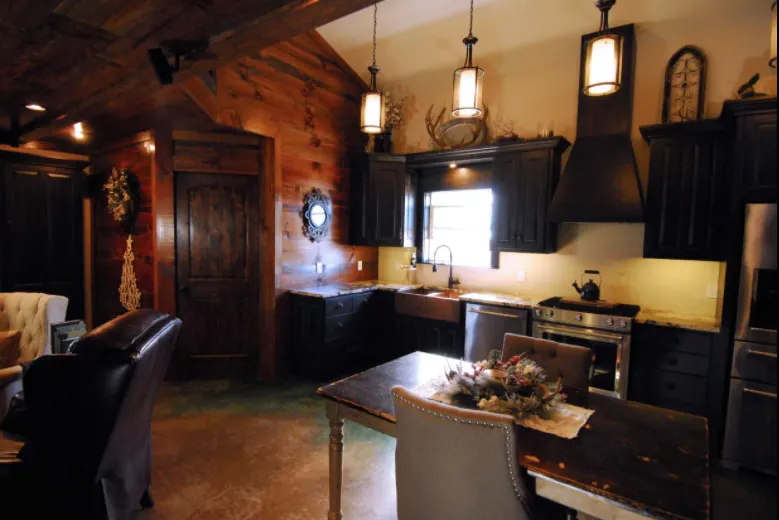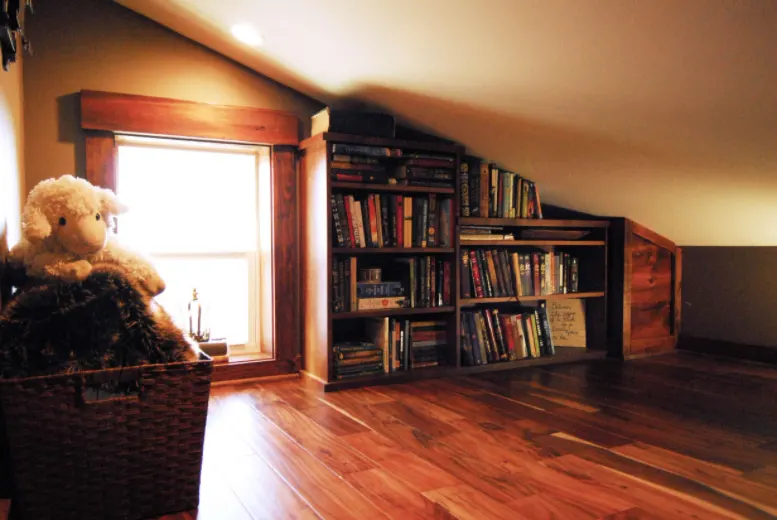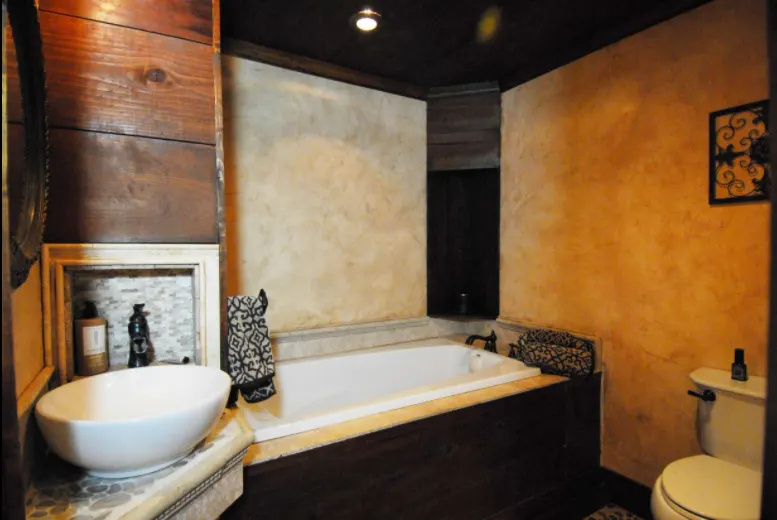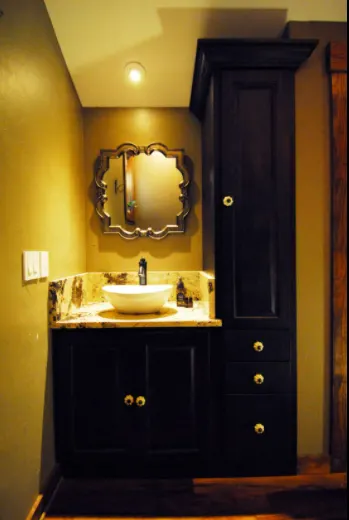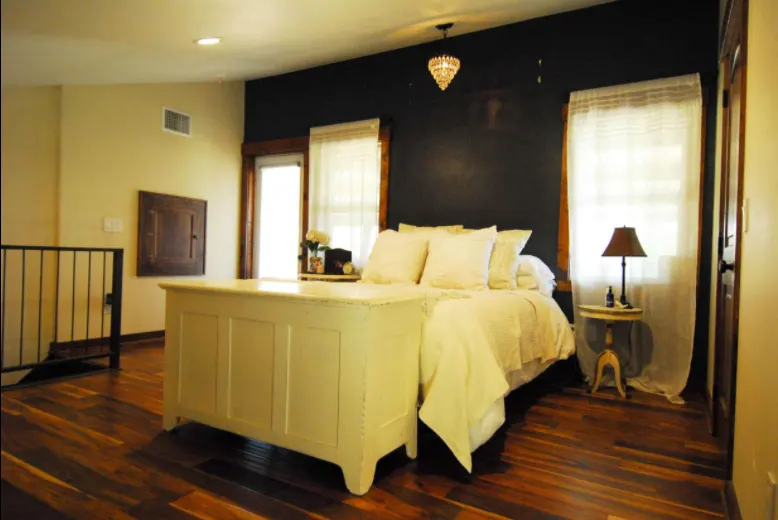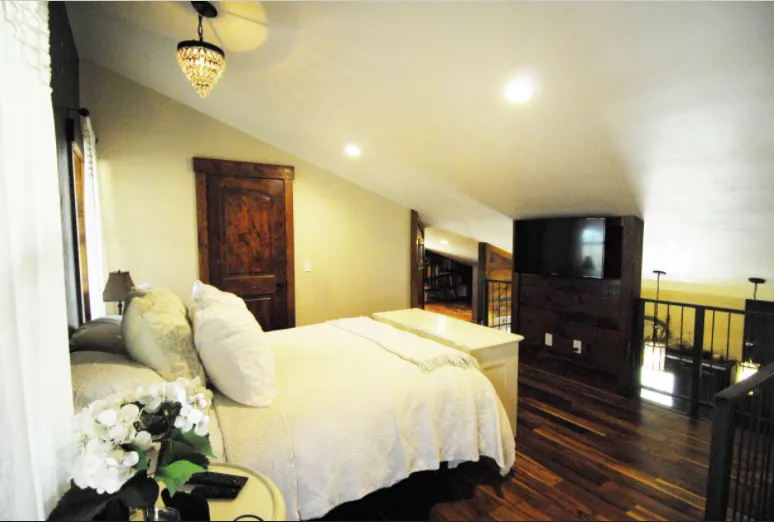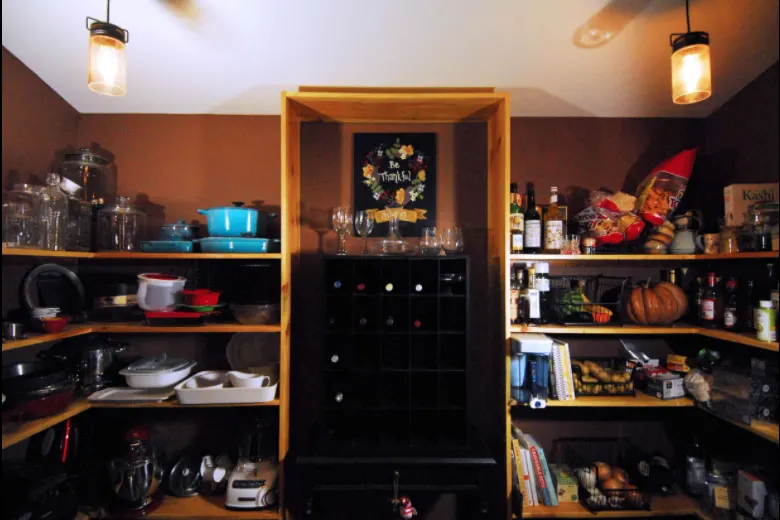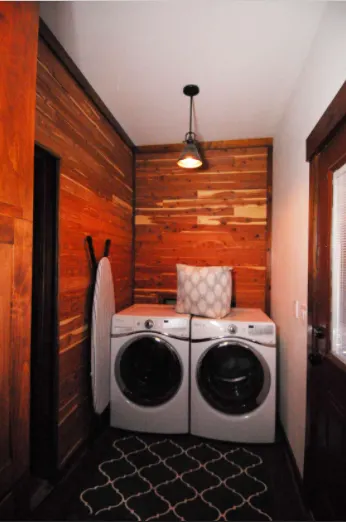 You certainly want to know more about barndominiums after seeing the 10 acres and barndominium in Texas property. Check out Pinterest for more photos and floor plans. Whether you're still planning to build one, want to get informed, or just interested, here's a comprehensive guide for you.
Get your own copy of Build your Dream Barndominium by Don Howe on Amazon.
Like this Post? Sign up for our email list!
Be the first to see new posts about the best barndominiums, construction guides, floor plans, and more! Enter your information below to become a BarndominiumLife VIP.
Gail currently spends her free time geeking out about what's new and trending in the world of barndominiums.
She is the former executive editor of BarndominiumLife.com and loves working with the team and members of the barndominium community. She now contributes to the blog on occasion, but only when she feels like it!