When you combine the beautiful look of a barndominium with the trendy style of a built-in loft, something magical happens. It transforms a space that was already special, to begin with into something truly extraordinary.
Loft spaces have long been used in luxary apartments in urban areas, and for good reason. They add wonderful visual interest to any space and just look impressive. But there are pros and cons to consider if you want barndominium floor plans with loft, and it's important you think through each one before you take the plunge and add this feature into your layout.
If you're working with a design professional, they'll have plenty of tips for how a loft can best suit your home needs, but we know many people like the ease and flexibility that comes with designing their own floor plan. Look through these considerations so that you can ensure your forever home turns out just the way you've always hoped it would be.
Barndominium Floor Plans with Loft – Things to Consider
Floor plans with lofts have a ton of advantages, but there are some drawbacks as well. Be sure to consider all of these factors when drawing up your plans.
Pro: Airy and Open Feel
One of the main appeals of barndominium floor plans with loft is the sense of openness it creates in the home. In order to accommodate a loft, most barndos will have high ceilings that naturally draw the eye upward. This is a great way to visually expand your square footage and make the space seem so much larger than it really is.
This kind of layout can also allow you to let a lot of natural light into your home. With that kind of space, you can install some tall floor-to-ceiling windows that will let you take full advantage of a gorgeous view you may have, while also letting rooms glow with lots of sunlight.
Con: Higher Utilities
With those high ceilings comes higher utility bills. You're having to heat or cool a much larger space, and you're unable to close off these rooms if you're not currently using them. Be sure to leave extra room in your budget during summer and winter to accommodate this increase.
High-quality windows with good insulation will go a long way to lowering your costs in this area. Likewise, ceiling fans will help circulate the air around all common spaces to keep things cool when the temperature rises, and fireplaces or wood-burning stoves can shave money off your heating bill during the colder months.
Pro: Space for the Kids
Kids are naturally drawn to the unique spaces that lofts provide, and the setup can often give them the perfect spot to study and play. Many popular barndominium floor plans with a loft have the children's bedrooms upstairs with a spot in the middle for recreation time. This is often the perfect setup for families because it keeps kids nearby but gives them their own space where they can let their imaginations run wild without being underfoot.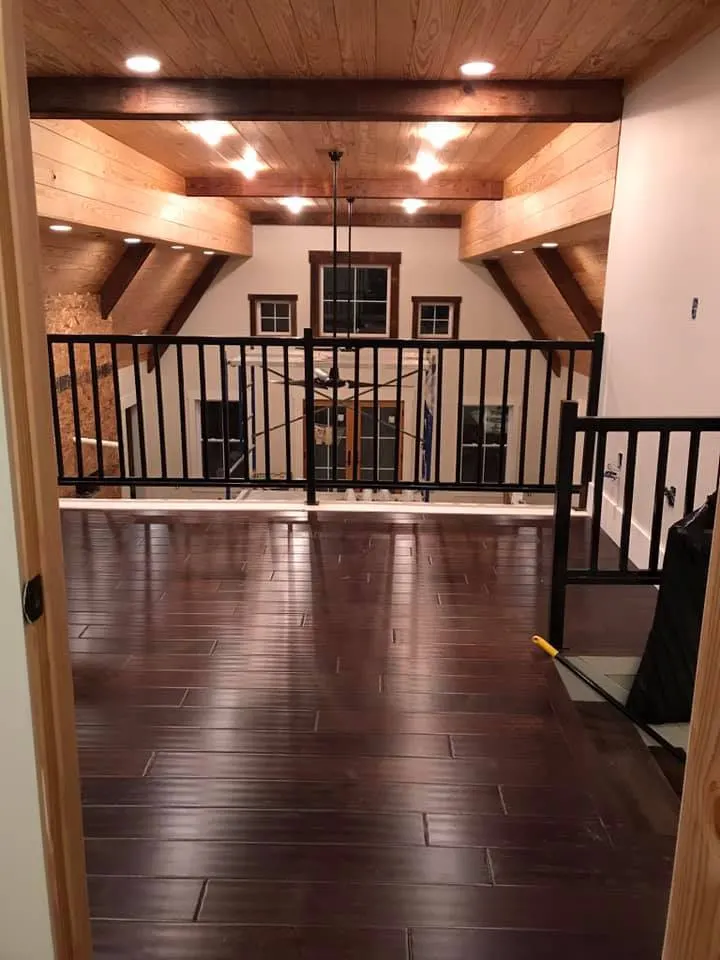 Lofts also provide a way to create a fun spot with lots of décors that the kids will love. It will make them feel like it's their private spot just for them, but it won't clash with your design aesthetic in the rest of the house either!
Con: No Noise Barrier
All of that playtime is bound to create some noise, and lofts aren't great at keeping those sounds contained, unfortunately. Because they open to the rooms down below, sounds will easily carry and can disrupt conversations or quiet time happening in the main spaces of the house, and vice versa.
This is an advantage when you have little ones and want to be able to pay attention to what they're doing even when they're upstairs, but it won't work for every family.
Separate office spaces are one way to escape the noise when you need to concentrate, and keep in mind that empty spaces will create far more echoing than ones that are filled with furniture, rugs, drapes, and other soft furnishings. This is a natural way to help absorb some of the sounds without having to use intrusive and unsightly barriers.
Pro: Amazing Design Possibilities
Not only do you have a ton of design options when it comes to adding a loft to your barndominium, but it also helps open up your space for other features as well. For the loft itself, you can keep it sleek and sophisticated with glass and steel, or you can play up the rustic feel with elements like wrought iron railings and exposed brick.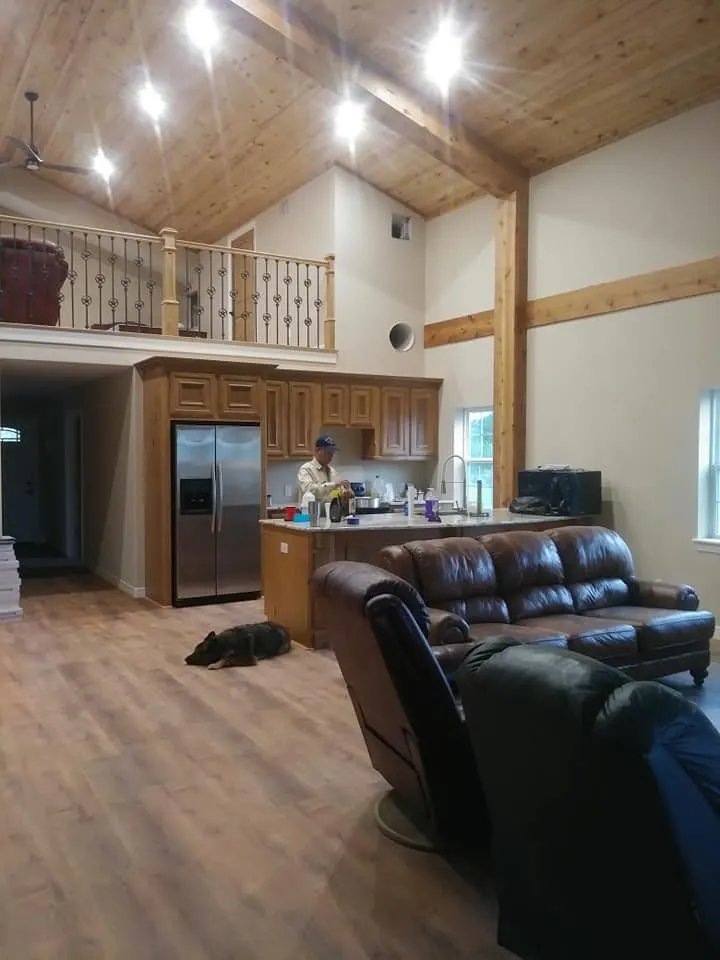 In addition, the high ceilings and extra wall space provide you with a great way to make an impact with your other décor.
Splurge on the statement light fixture for the living room that could only work because you have that extra space above you. Likewise, imagine how cozy things will be at Christmas now that you can put up an extra-large Christmas tree without worrying about it scraping against the ceiling.
Con: Safety
Anytime you have an open space up high like a loft, you're going to want to make sure it's safe for everyone, especially small children. They're going to be naturally inclined to peek over the edge to see what's happening below them, so make sure that your railings follow all rules about height and spacing to ensure they're up to code.
With younger kids especially, you'll also want to take all necessary precautions when it comes to securing your stairs. Luckily, there are plenty of safety gates that blend in perfectly with modern décor and can be easily removed once they're no longer needed.
Pro: Separate Spot for Guests
Barndominium floor plans with loft can also be a great way to give overnight guests or older children a private space to stay. By adding at least one bedroom and a bathroom upstairs, they'll have a spot that seems slightly secluded from the rest of the house, and you'll seem like the perfect host.
Pro and Con: Scents Can Linger
If you're cooking something in the kitchen, you can be sure that the entire house will be able to smell exactly what it is, including whoever is upstairs. So while last night's salmon may have been delicious, it might not be the smell that everyone still wants lingering the next morning.
But who's to say you can't also use this to your advantage! Fragrant candles can fill up a house with a beautiful scent that will travel from room to room, and waking up your family with their favorite fresh-baked cinnamon rolls is a great way to start any day!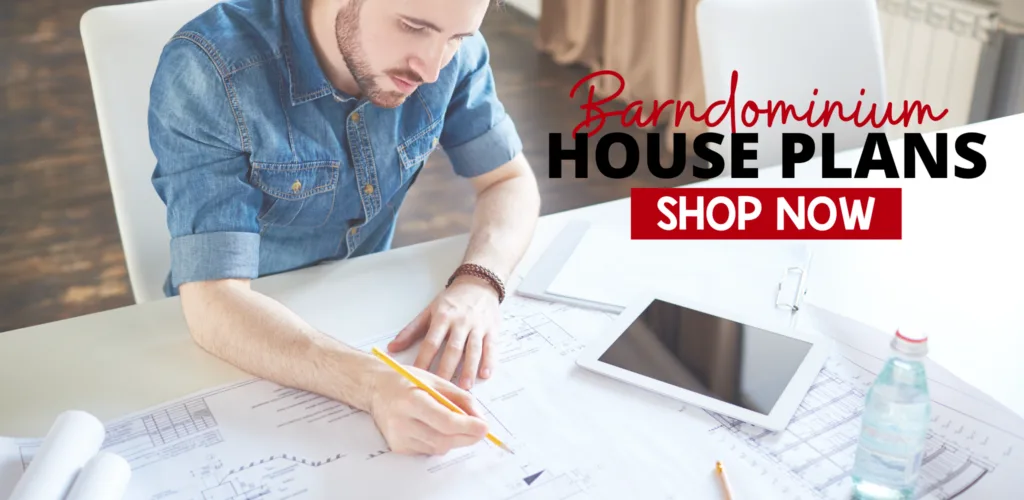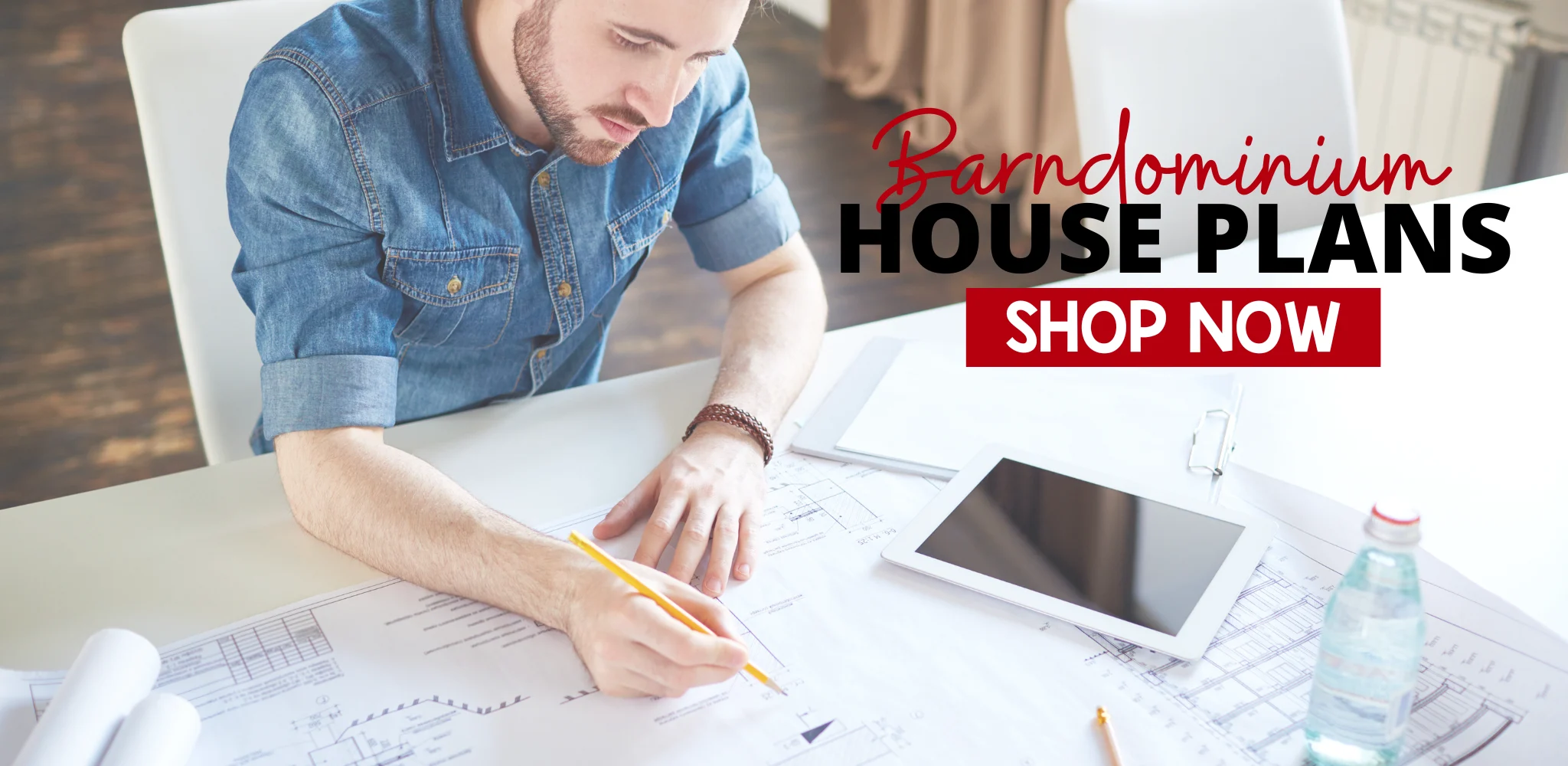 Barndominium Floor Plans with Loft Ideas
Now that you have a great list of all the pros and cons that come with a loft lifestyle, here are a few fantastic floor plans to get the ball rolling.
The PL-62511 Morgan Barndominium is an impressive two-story home spanning 6,300 square feet. It features five bedrooms and four bathrooms. The main floor offers a well-designed layout with a spacious open-space family room, dining area, and kitchen, creating a warm and inviting atmosphere. The kitchen includes a sizable pantry and a craft room for creative pursuits or hobbies. Upstairs, the second floor provides a loft-style living room for relaxation and entertainment. The bedrooms are strategically placed to ensure privacy and comfort for each family member. Overall, this floor plan offers an exceptional opportunity to create a stylish and harmonious living environment.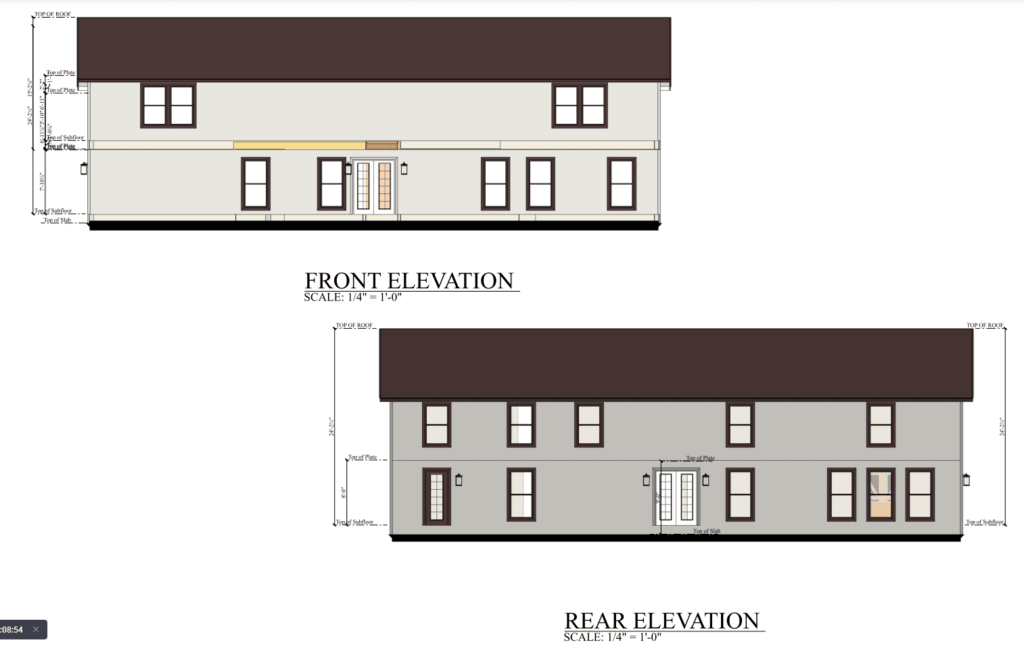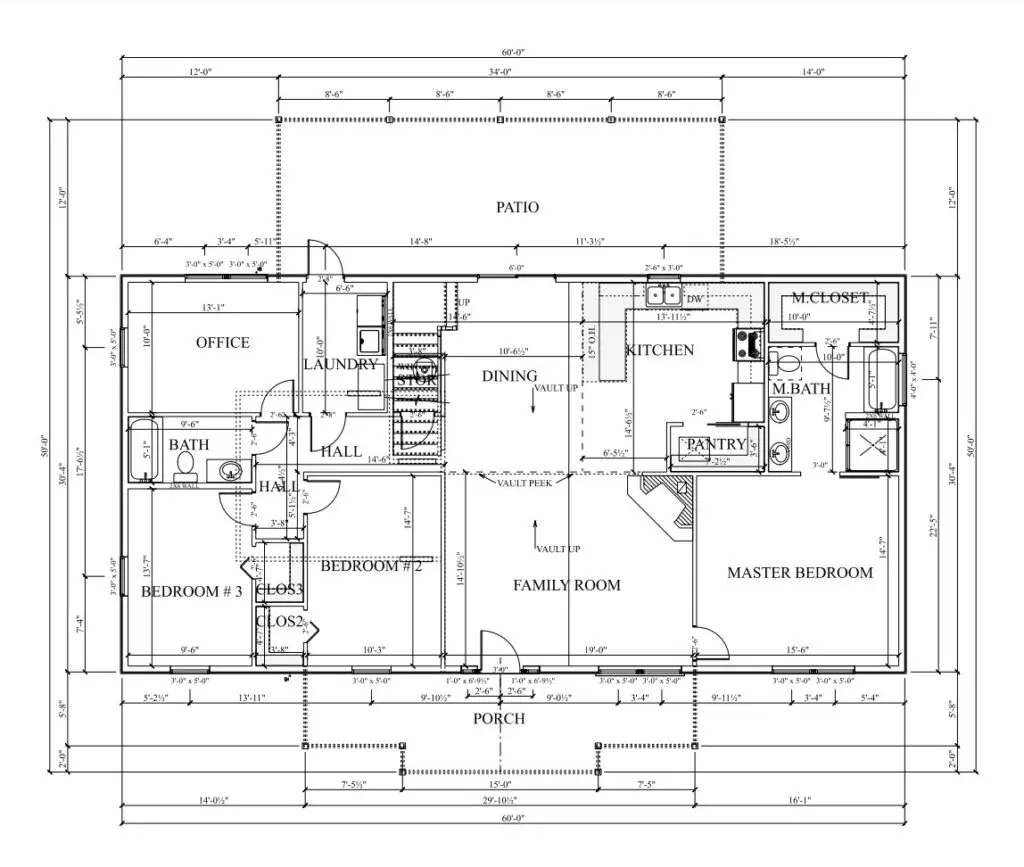 A charming 2,752 sq ft home featuring three spacious bedrooms, a family room with a cozy fireplace, and a separate office for focused work. Upstairs, a versatile bonus room and ample attic space offer creative possibilities. Enjoy the front porch and back patio, connecting with nature and relaxation. A perfect blend of comfort and style awaits you in this remarkable dwelling.
Experience the luxury of space in this expansive, loft-style home that boasts 2,533 square feet of heated living area. Spread over two stories, it features three cozy bedrooms and two full bathrooms, ensuring convenience and privacy for all residents. The open-plan living and high ceilings offer a sense of freedom and creativity, perfect for those who appreciate a modern, industrial aesthetic. This home is a perfect blend of roominess, comfort, and modern design, ideal for a growing family or for those who love to host.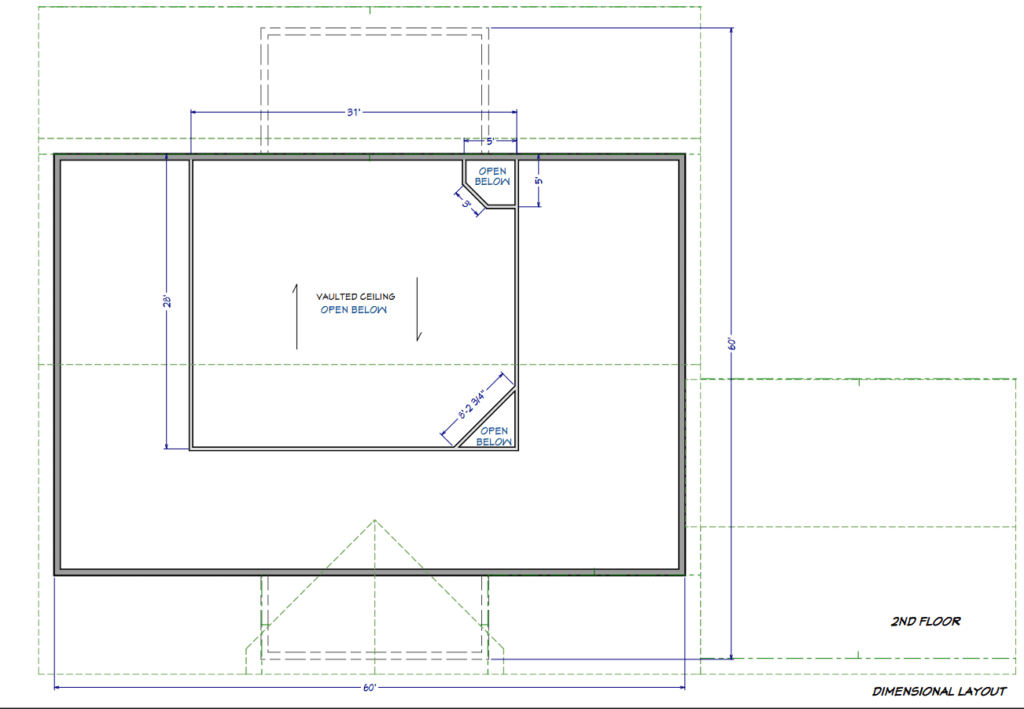 This magnificent property has 3 bedrooms, including a large master bedroom with a luxurious bath and a closet with attic access. The entrance opens to a pleasant living area with a fireplace. The open living room, dining, and kitchen are ideal for entertaining and making memories. The attic provides additional storage. Play and work in the barnd's playroom and office. Enjoy peaceful views and fresh air on the patios.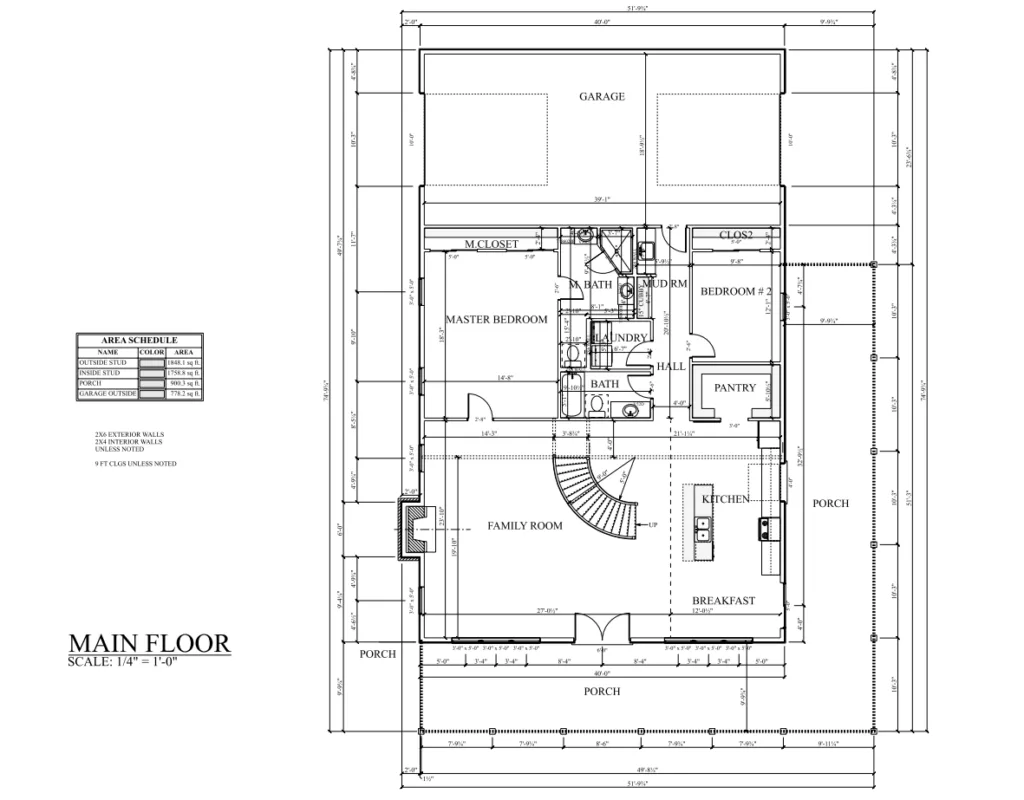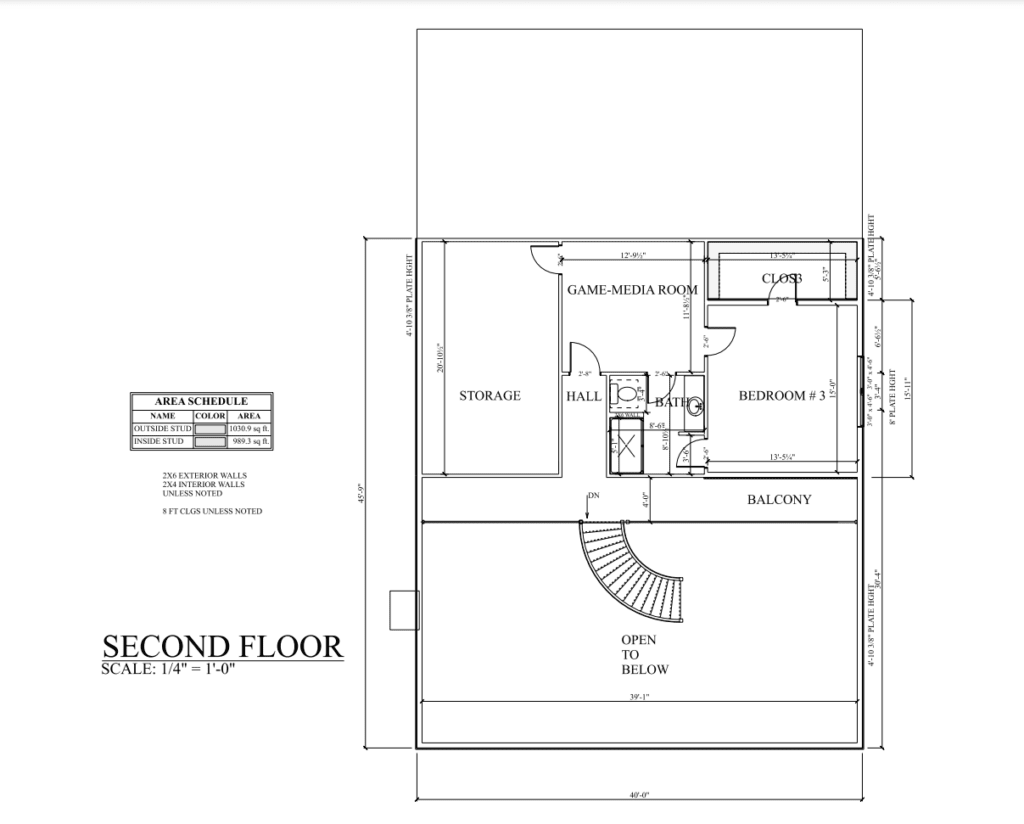 This stunning 2-story property offers 4,557 square feet of living space. The spacious family room with a fireplace is the heart of the home. The garage provides ample space for parking and storage. From the front porch extending to the sides, you can enjoy the beautiful scenery and relax in the fresh air.
The first floor features a master bedroom with its own bath and closet, as well as a second bedroom with a closet, shared bath, laundry room, and mud room. On the second floor, a loft-style design includes another bedroom, a game room, a bathroom, and a huge storage room. This versatile space can be used for anything from a home office to a playroom for the kids.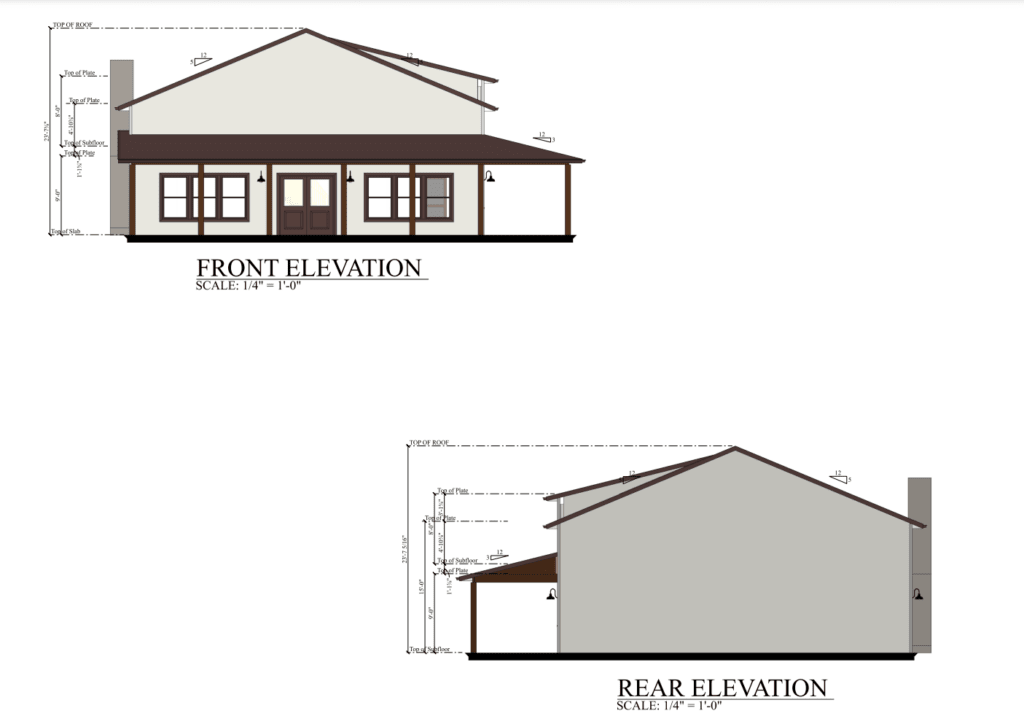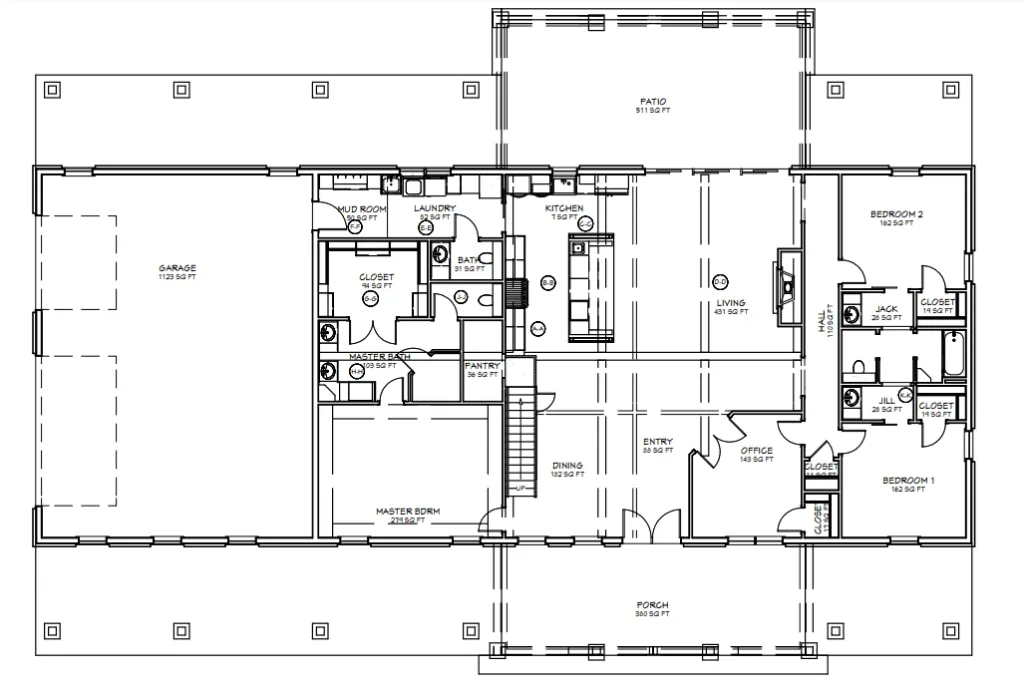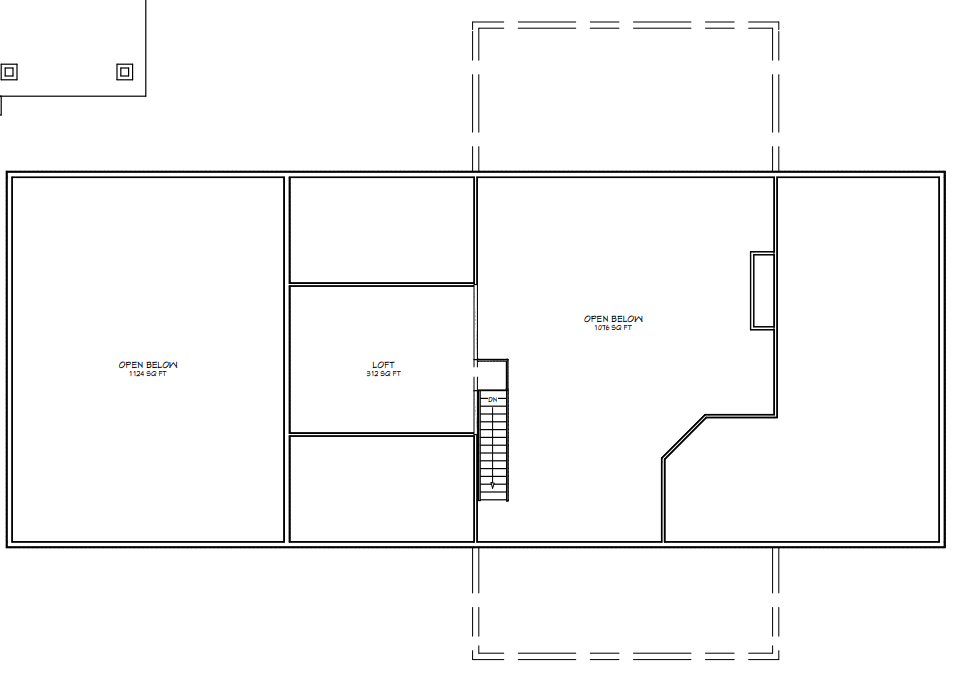 This barndominium with loft showcases making the most out of all the space available. Vaulted ceilings create a huge indoor space. All the rooms are on the main floor while the loft can be turned into additional storage or a private space for guests. It features a front porch and a patio, and the garage can fit2-3 vehicles.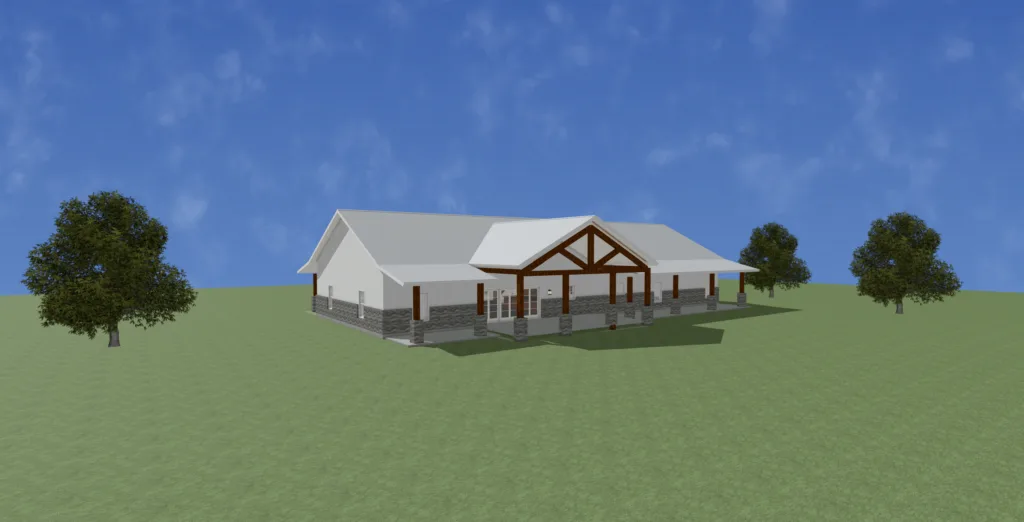 A spacious home with 2800 Sq ft with 3 bedrooms and 2.5 baths. It features a private space for working at home with one of the rooms intended for an office, a jack-and-jill bathroom, and a 2-door garage. Long stretches of front and back porches allow more space for relaxation, whichever view you prefer. Lots of storage spaces including the loft which can also be converted into a guest space, etc.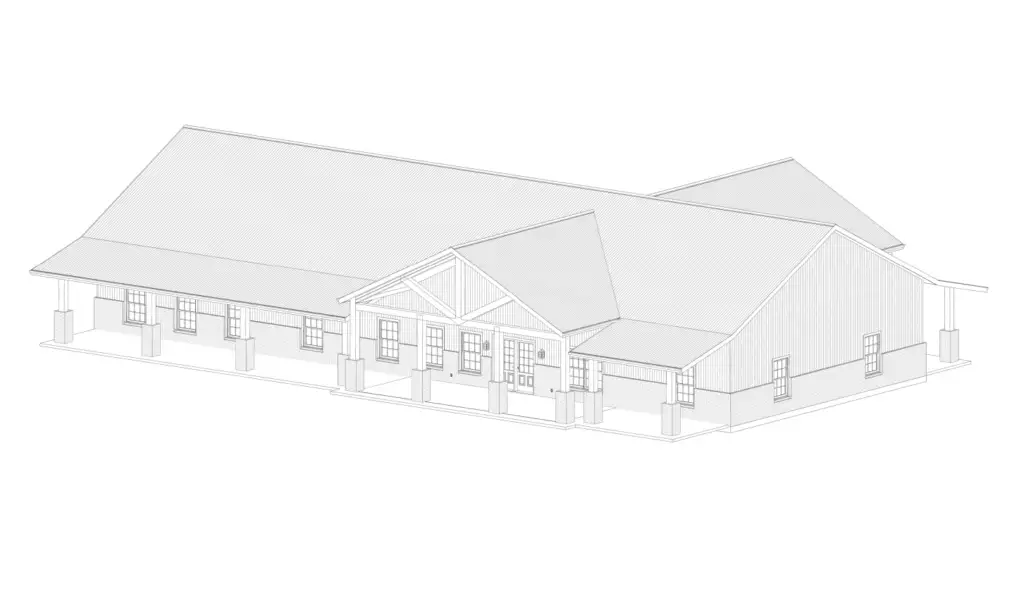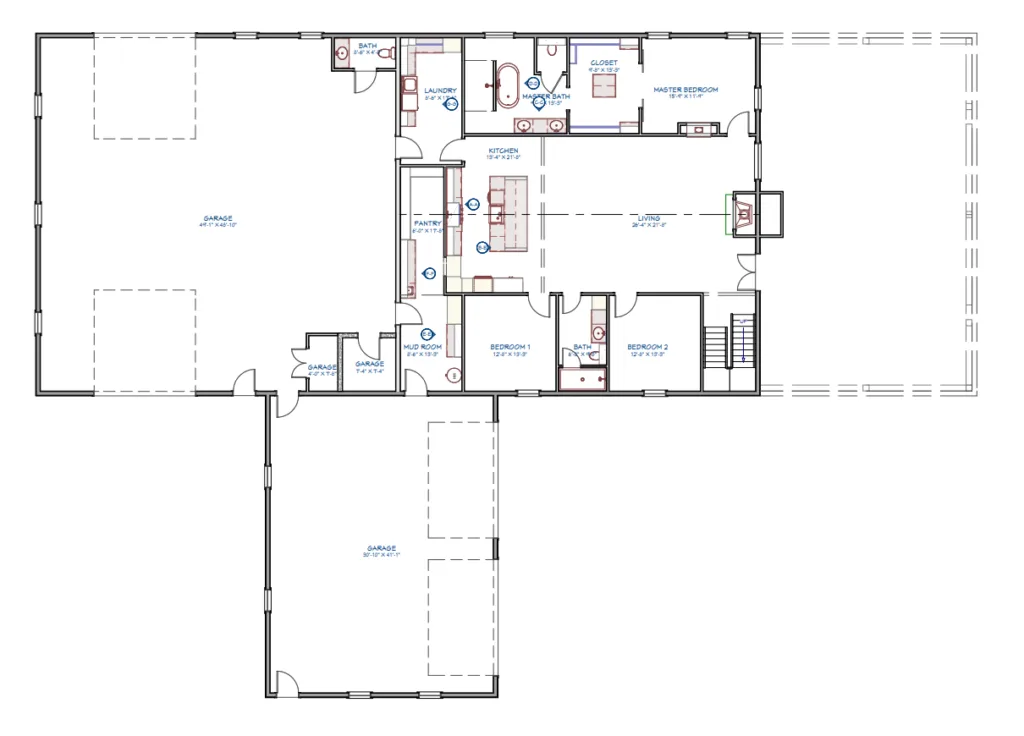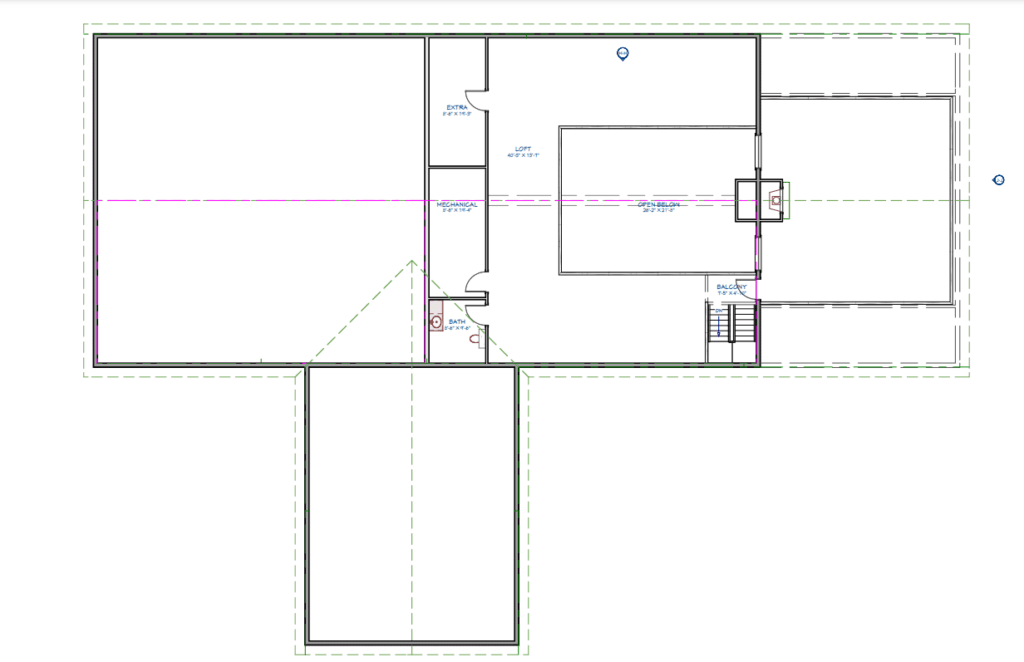 This 3 bedroom barndo is best designed for a family who loves the outdoors. It has 2 garages for storing off-road vehicles, and one garage can also be turned into a shop and storage for other outdoor gear. The spacious balcony is a great space for holding gatherings or relaxation. The loft space offers a lot of options for conversion into anything the family prefers.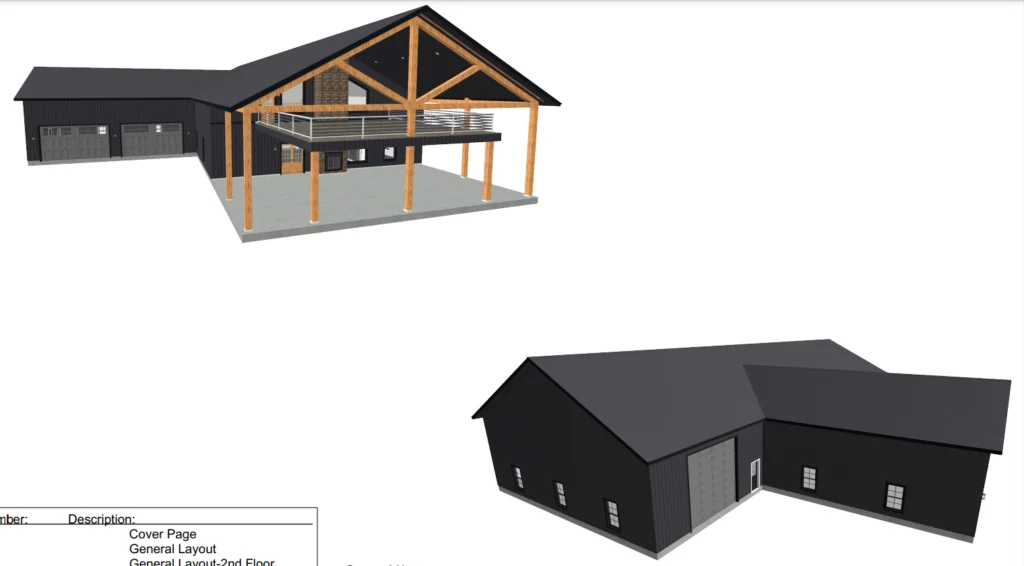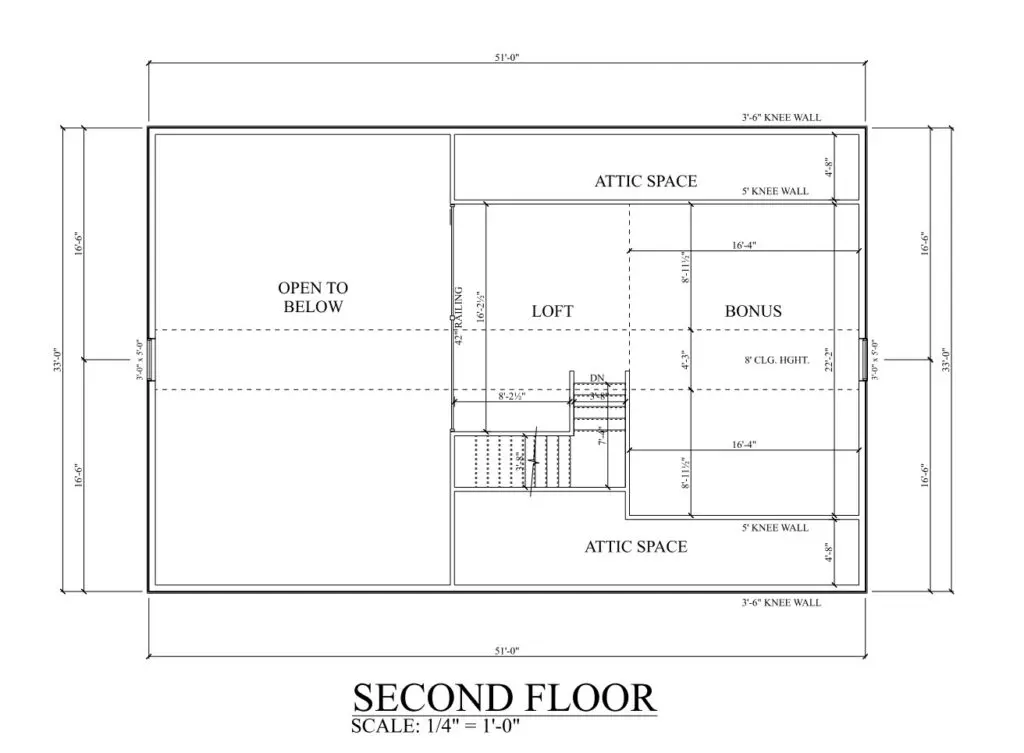 This layout is great for a smaller family who doesn't need a ton of bedrooms but still wants the versatility that a loft can provide. With only one open room up top that looks down over the family room, this loft would be a great spot to escape for playing, studying, or sleepovers.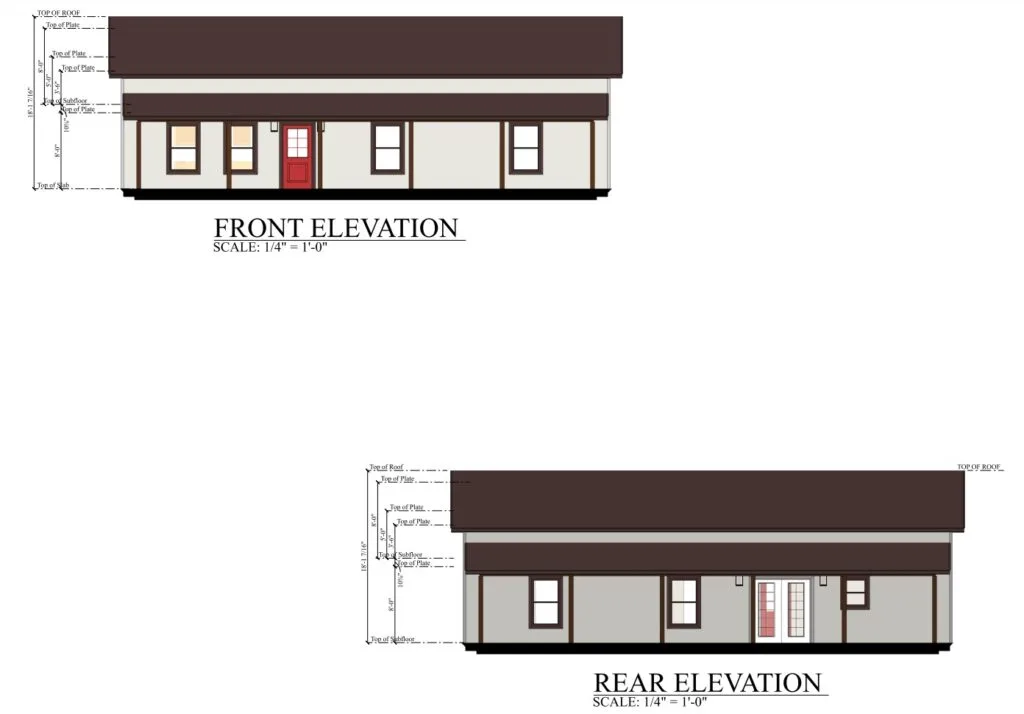 When you have a growing family, or even when you just love to have guests over, this floor plan works perfectly for you. 4 Bedrooms will surely have everyone at home comfortably settled with lots of additional space at the loft. The front and back patios are great spaces for outdoor relaxation or small gatherings.
A 3-car garage to start off makes it a perfect home to store your vehicles and even function as storage at the same time. Pick a spot anywhere on the wraparound porch to relax and enjoy the outdoors. Spacious living space with loft with 2 bedrooms while the master bedroom has complete privacy on the main floor.
barndominiumplans.com/…/pl-62513-harper-barndominium-house-plan
This five-bedroom layout would easily accommodate a family that's on the larger side. The master suite is secluded downstairs, while all the additional bedrooms are located in the loft. With two bathrooms plus a multipurpose spot that's generously sized, this would be the perfect spot to let the kids loose in their own area.
We love this barndominium floor plan with loft for families or those who frequently have overnight guests or family that comes to town. There's a space to create a relaxing spot for visitors upstairs, with sleeping quarters nearby that they can retreat to once it's time for bed.
This layout seems to have it all! There's tons of space for the family to gather on the lower level when it's time for everyone to be together, and with three bedrooms located upstairs, everyone also has their own spot when they need alone time. A Jack and Jill bathroom and a chute that sends clothes straight into the laundry room below keep things convenient for everyone.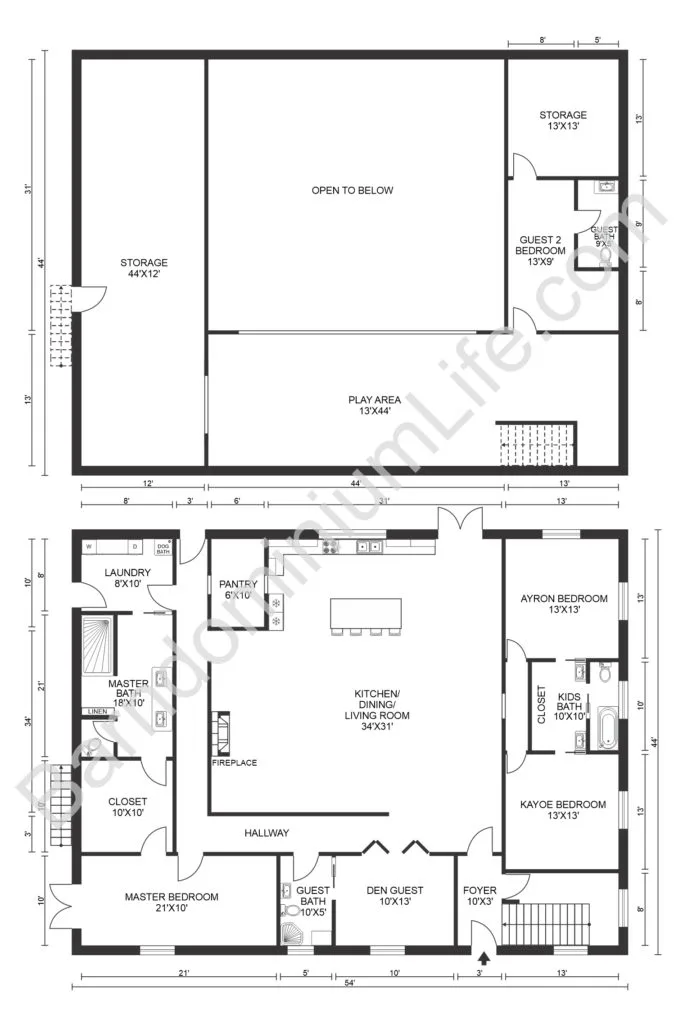 With three bedrooms located downstairs, this layout leaves a ton of space upstairs for both plays as well as storage. The separate den on the lower level could also be repurposed as an office, giving mom and dad a way to escape the noise when they need to work.
Finally, this three-bedroom barndominium floor plan with loft has generous closet space for all of your storage needs, as well as a huge playroom that extends the entire length of the house! This one would be well-suited for those who want to be conscious about sound as well, as the playroom is located on the backside of the loft and doesn't overlook any of the common areas. It can only be accessed through each of the two bedrooms, allowing kids to have as much fun as they want while keeping the noise and mess away separate from the rest of the home.
Design Your Own Barndominium Floor Plans With Loft
If you love this loft look and want to try your hand at creating your own custom plans, we've got some helpful design software that will make it easy for you to try. Even design rookies can have a blast at creating a floor plan that works for their family, plus you can see exactly how it would look in the end with 3-D modeling.
If you're interested in learning even more about building your own home, we've also created a useful program that will give you all the tips you need. The Barndominium Life Program will take you through the building process from beginning to end and ensure that you're informed about every step of the process.
Conclusion
Barndominium floor plans with loft can be the answer you're looking for if you want a unique design for your forever home. Although they're not perfect for every family, there are so many ways you can customize them to make them into a space you'll love.
For inspiration, décor ideas, layout plans, and more be sure to purchase our e-book and subscribe to our email list. You'll always be able to stay in the loop on all of the ways you can create the perfect barndo for you and your family.
If you would like more guides like this one, check out the rest of BarndominiumLife.com. There, you will find more helpful tips and tricks from the pros. You will also find featured barndominiums, barndominium floor plans, and information on financing and insurance. Knowing as much as you can will help you get the best results for your dream home.