Planning to Build a Barndominium?
If you are thinking about building a barndominium, you might not exactly know where to start. It can be difficult to know what you really want until you start to see what other people have done. With so many options available to you, it's easy to get overwhelmed with the possibilities and get stuck. That's why looking at photos of beautiful barndominiums that have already been built can be so helpful.
Below, we have laid out 51 of the best barndominium pictures in the United States. By checking out these photos and getting a good idea of what is possible with this kind of project, you can get inspired for your own barndominium. By taking ideas and putting your own twist on them, you can come up with something that is truly original and incredibly beautiful.
What to Look For in These Barndominium Pictures
It isn't much help to look at these pictures if you don't know what to look for. There are certain things that give a design its distinct look and taking the time to make note of them will help you use the ideas correctly and let you know what you don't like as well as what you do. Keep an eye out for the below elements in each of these best barndominium pictures to get a good idea of what you want for your own barndo.
Design Style
There are all kinds of styles represented in the best barndominium pictures below. Knowing what kind of style you are looking for can really help during the design process while you are putting together your own barndominium. There are different schools of style such as contemporary and mid-century modern, but you aren't stuck with any one of these. It's perfectly fine to mix and match and create something entirely unique.
One of the things to watch for in these examples of the best barndominium pictures is how the rooms are laid out. Being able to see how rooms relate to one another and how they are situated within the house. This aspect of the design process will be figured out during the floor plan portion. A professional draftsman can help you put together an excellent floor plan that will fit with your style choices.
Colors
Perhaps one of the most important things to look for in these examples of the best barndominium pictures is color. Color can change the way a space feels and will be one of the first things people notice when they walk into your home. Look at the way color works on both the interior and exterior of these barndominiums.
One thing to take note of is how color can change the vibe of a room. Lighter colors tend to feel a little bit colder and more contemporary while darker colors make a space feel warm and cozier. Depending on your personal style choices, you can pick one or the other or some combination of both.
Textures
Textures are incredibly important when figuring out how your barndominium is going to look. All of the best barndominium pictures make excellent use of textures and use them to their advantage. You can create excellent contrasts using different textures on both your interior and exterior.
The exterior of your home can benefit from texture contrast the most. Because barndominiums are generally made of steel, adding textures like stone or wood can do a great deal of good for your exterior. It can take something that is relatively plain and make it incredibly unique and special.
The Best Barndominium Pictures on the Internet (That we know of)
If you live in Texas, you gotta love the pictures of this barndominium
Only three bedrooms and two baths, but it sits on 20+ acres of rolling Texas hill country. When you step inside, you'll lose all doubt that a born-here, gonna-die-here Texan decorated the place. We also love the barndominium's floor plan!
This was still for sale outside Sealy, Texas when last we checked. But if you want to see if it's still available, here's the contact info: It includes, after all, 11 of the 51 best barndominium pictures on the Internet ..https://www.realtor.com/realestateandhomes-detail/4066-Twin-Oaks-Ln_Sealy_TX_77474_M80814-15469?ex=TX640962123#photo47
A six bedroom Texas showplace on the lake
Here is a 6 to 7 bedroom unusual design barndo that has 6.5 baths and 5200 sq ft in space. You could have owned this $1.4 million showplace with soaring ceilings and gorgeous lakefront views. But unless you are the one who snatched it up recently, you were too slow. Here are some more of the best barndominium pictures around. https://www.har.com/322-old-post-road-s/sold_20497835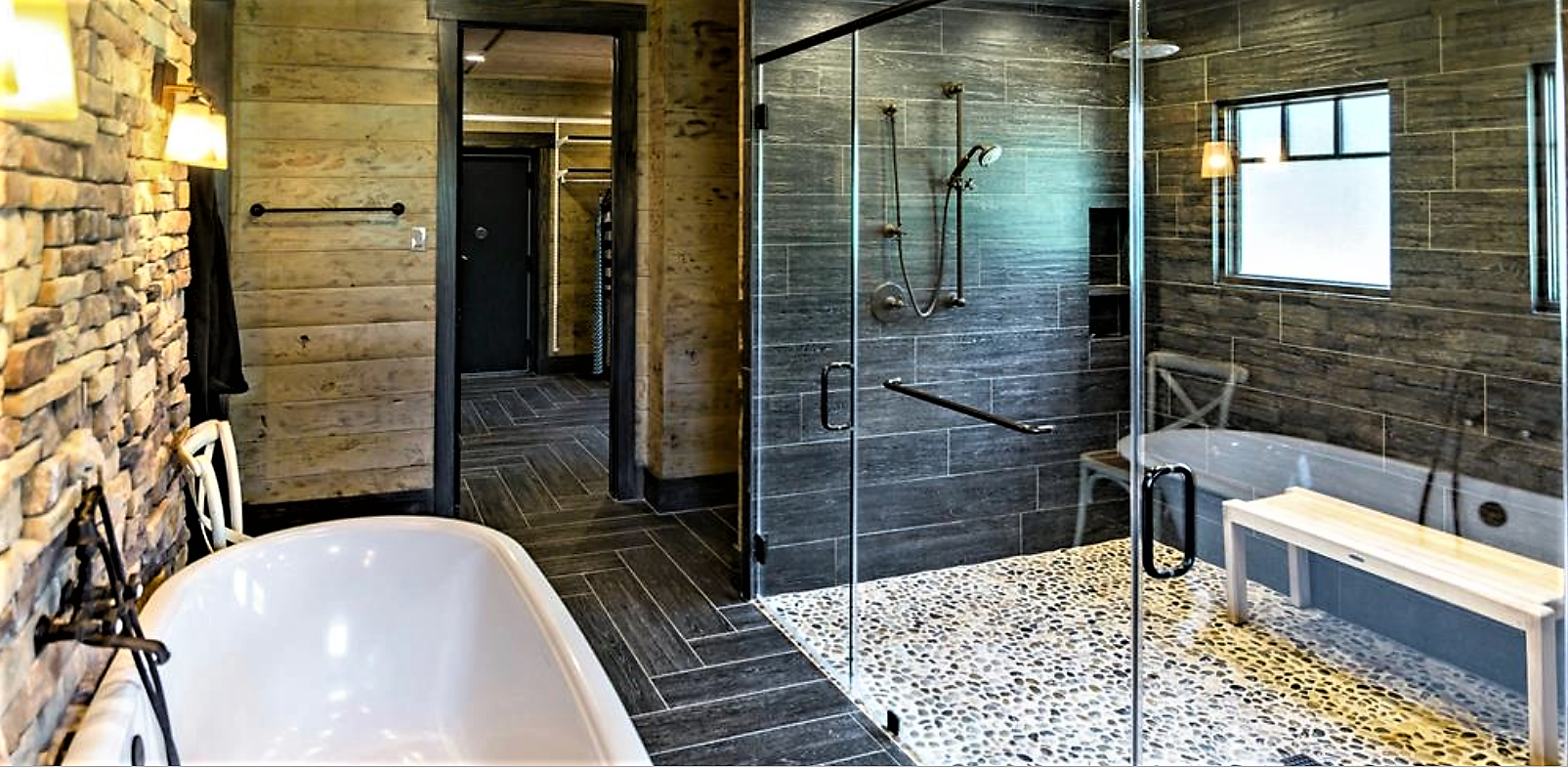 An old style three story barn home with oversize cupola
Feast your eyes on this fabulous old-style three-story, 2540 sq ft barn home. If you love vaulted ceilings and cozy tucked-away lofts in an oversize cupola, this plan may be for you. https://www.davisframe.com/…/b…/classic-barn/classic-barn-2/
An old barndominium from New York finds a new home in Texas
This original hops barn was built in the Mohawk River Valley of upper New York state circa 1860. The restored barn is sided with reclaimed, vintage barn siding, and now serves as an art studio and guest quarters on a ranch in Austin, Texas. Note how the original high loft for drying hops is now used as an open sleeping area Watch also for the stairs for going up to the loft — and a whimsical slide for coming down. https://www.heritagebarns.com/showca…/hops-barn-art-studio/…
Writers Studio Barn provides cozy barndominium retreat
Next, we visit a unique restoration project with many features you can emulate in your barndo design. It's called the Writers Studio Barn, and it was originally used as a garage with two horse stalls,in Garrison, NY. Transformed now into this cozy retreat by Hudson Design. We're even including a floor plan in case you want to build one like it. Especially note their use of an abstract painting inset in an old barn door.https://hudsondesign.pro/projects/writers-studio-barn/
BONUS: Featured Barndominium in Ocala, Florida
Finally, yet another post proving that you just can't judge a barndominium by its cover. This example is located in Ocala, Florida on 20+ acres. Things to look for include a unique island kitchen with copper farm sink, a novel bookcase storage system using old suitcases and dramatic cypress stairway. https://www.ocalahorseproperties.com/…/3665-535655-M-ocala-…
Get that picture perfect shot of your very own dream barndo. Start breaking ground on your build and avoid the costly mistakes throughout your barndominium journey with the Barndominium Life Program!