Are you dreaming of building your ideal pole barn home in the great state of Oklahoma? Well, you're not alone! Building a pole barn house in Oklahoma is an exciting adventure that is possible, but it can be overwhelming with all the details and steps.
Why Build A Pole Barn Home in Oklahoma
Pole barn homes in Oklahoma are the perfect solution for anyone looking for an economical, efficient, and stylish living space. These unique homes are constructed with large wooden poles that provide a solid structural base and combined with light gauge metal panels to form a robust exterior shell.
The structure is typically considered an open floor plan and offers a spacious interior. Pole barn homes may also be pre-fabricated outside of the building site, meaning less time and money spent on-site construction of your dream home.
In addition to being reliable and energy-efficient, a pole barn home is easy to customize with various styles of doors, windows, and finishes, allowing you to create a beautiful yet practical living space without breaking the bank.
The Benefits of Building a Pole Barn Home in Oklahoma
Building a pole barn home in Oklahoma is not only an achievable dream, but it comes with some exciting benefits! Not only does building this kind of home save time and energy due to its simplified construction process, but it also often requires fewer tools and materials than traditional construction.
Additionally, pole barn homes are incredibly durable and efficient, making them effective against extreme weather changes that you might experience in Oklahoma. These homes require little maintenance making them a smart choice for those looking for a long-term investment! With all these amazing benefits associated with building a pole barn home in Oklahoma, you may find your dreams of owning a home coming true sooner than expected.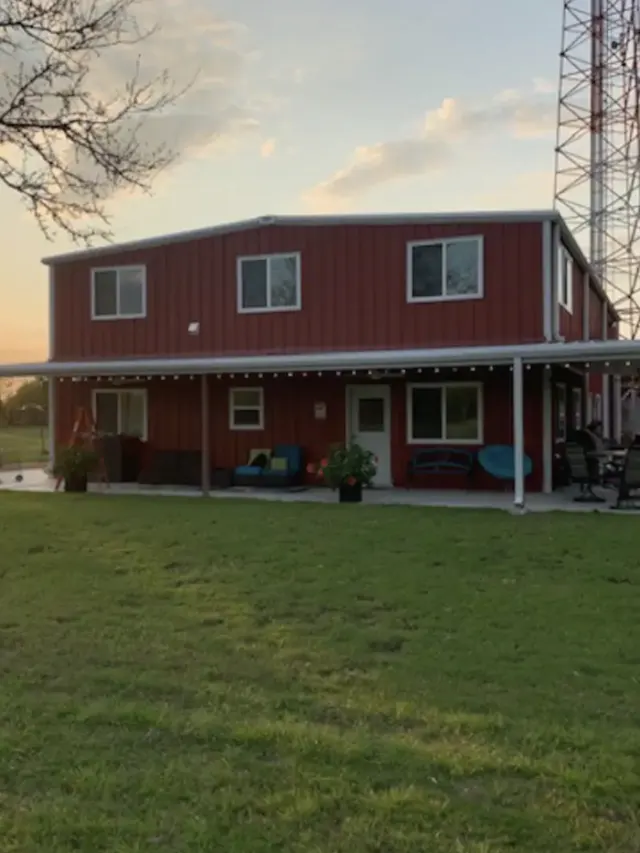 What You Need to Consider Before You Build
Building a pole barn home in Oklahoma can be an exciting and rewarding experience, but it requires careful planning and preparation. Before undertaking this project, make sure you have thought of everything from the size and layout of your home to zoning regulations, permits, and the costs associated with building materials.
It's also important to consider insurance, safety, and maintenance requirements for your finished home. A reliable contractor will provide invaluable advice when it comes to addressing all these issues.
Understanding Building Codes and Regulations in Oklahoma
If you're considering building a pole barn home in Oklahoma, it's essential to be aware of the building codes and regulations that may apply. You'll need to research what local, state, or federal laws apply to your construction project to ensure your pole barn home is up to code.
Constructing a pole barn home in violation of local regulations can result in costly fines and violations. Furthermore, it's always advisable to check with your city's planning and zoning department for added protection to verify any specific requirements for a successful build. Be sure you and your contractor know the applicable building codes and regulations in Oklahoma before starting construction of your dream pole barn home!
How to Choose the Right Contractor for Your Project
Choosing the right contractor for your project is an important decision that should not be taken lightly. Researching prospective contractors is an essential step, as you will want to be sure that the contractor you select is experienced and knowledgeable in building pole barn homes in Oklahoma. Be sure to read reviews from past customers and look at photos of their completed projects.
Ask questions about zoning laws and building codes, as well as details about the timing and schedule of your project. The perfect contractor for your pole barn home will have a clear understanding of what you need and provide excellent customer service throughout the entire process. Take the time to find the right fit for your dream project!
Pole Barn Home Builders in Oklahoma
In the process of finding a builder for your pole barn home in Oklahoma, you are going to want to keep a few things in mind. Finding a company that is reputable and has a history of honesty is one of the most important things to look for. A distinguished builder will end up saving you money and time in the long run by keeping the construction process running smoothly.
Another incredibly important feature to look for when finding a builder for your pole barn home in Oklahoma is build quality. Due to the ice, snow, and other weather conditions that are prevalent in Oklahoma, you are going to want to make sure your home is of the utmost importance.
By finding a builder who has experience with pole barns in Oklahoma, you can ensure that your custom home will be suited for the climate. This will increase the longevity of your home and keep you secure and cozy even in the harsh winter months.
It is not always easy to narrow down your choices for pole barn builders in Oklahoma. With so many to choose from, you might not know where to start. Fortunately, we have put together a list of some of the best pole barn builders in Oklahoma.
If you want to feel like family when building your pole barn home in Oklahoma, then using WM Construction will be your best option. They are family-owned, fully licensed, and insured businesses and provide custom metal buildings.
A company with over 30 years of experience building pole barn homes National Barn Company has not only experience building pole barn homes but also garages, shops, and animal shelters.
Pole Barn Kit Providers in Oklahoma
If you are not interested in repurposing an old barn or building one from scratch, the answer may lie in a pole barn kit. These kits come fully fabricated to your design and can be assembled in a relatively short period of time. This is just one of the ways you can cut back on expenses when putting your pole barn in Oklahoma together.
The best thing about using a kit to construct your pole barn in Oklahoma is that you can design it just how you want it. The pieces will come already fabricated and with comprehensive instructions to help you through the construction process. Many people find that this is the easiest way to get their metal structure put together.
Many kit providers offer different floor plans and building types for you to choose from. By being able to pick the right floor plan, you can set up your home to be exactly what you need to achieve your dreams.
Pole Barn Floor Plans in Oklahoma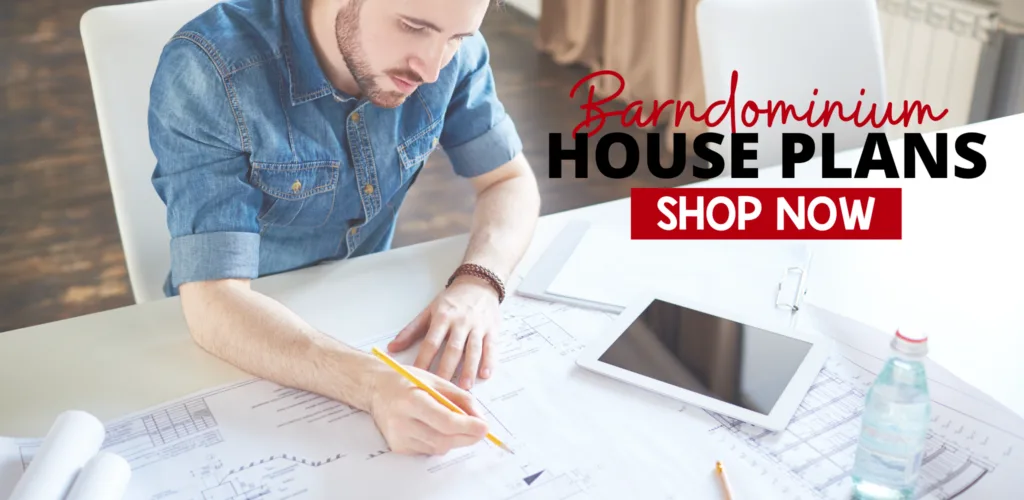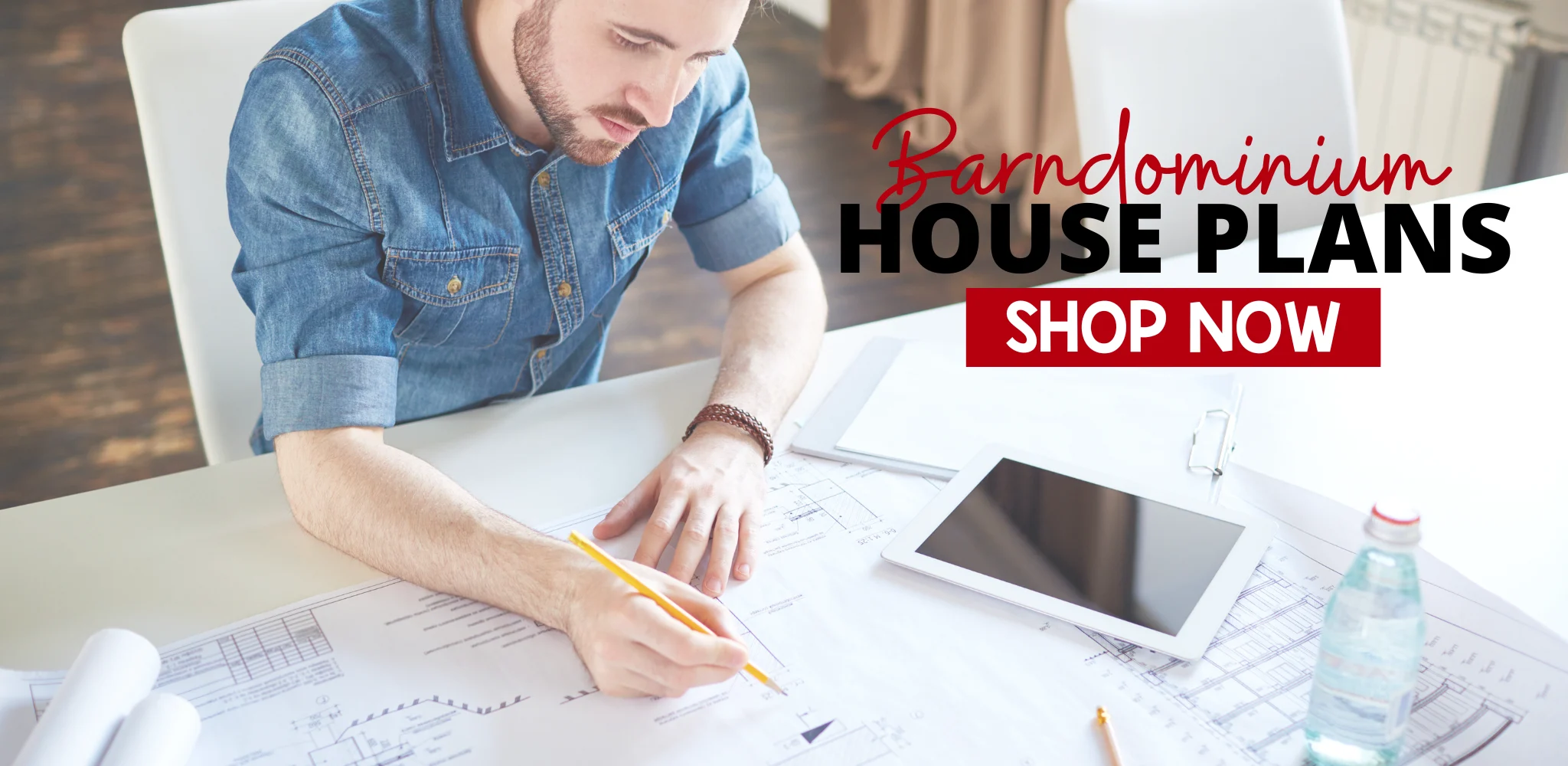 Financing Your Pole Barn Home in Oklahoma
Barndominium Financing Request
Costs Associated with Building a Pole Barn Home in Oklahoma
Building a pole barn home in Oklahoma can be an exciting journey, but one of the most important things to consider is the cost. When estimating your expenses, it's essential to factor in the materials for construction, your time and labor investment, permits and fees associated with the building process, as well as any additional items you plan to include.
Pipelines for water and gas sources will also add to your budget. Make sure to research building codes and insurance policies before breaking ground– this information will help you stay on track financially during the project. There are lots of ways to save money when constructing a pole barn home tailored to meet your needs.
Don't want all the hassle of building a pole barn home from the ground up? Then you may want to buy an existing pole barn home in Oklahoma! With our Pole Barn Home for Sale Marketplace, you can browse to your state and find a pole barn home for sale near you.
The beauty of buying an existing pole barn home is that it can be really easy to customize the floor plan to your liking. The previous owners' setup is just a starting point! Also, by buying a pole barn home in Oklahoma, you bypass the potential troubles of the building process – delays, dealing with contractors and subcontractors, and city or county bureaucrats trying to make your build process a nightmare.
Don't delay – find a pole barn home for sale in Oklahoma now!
Conclusion
No matter where you live, the decision of building a home is a critical step. In Oklahoma, the option of building a pole barn home can bring added advantages, such as long-lasting durability and minimized energy costs. With this guide in mind, you'll be well-prepared to choose the right contractor, become familiar with local building codes and regulations and understand exactly what is needed – and how much it will cost – to build your pole barn home. After all, with the right resources in hand, you can make an informed decision that ensures your investment will be both smart and rewarding for years to come!
If you would like more guides like this one, check out the rest of BarndominiumLife.com. There, you will find more helpful tips and tricks from the pros. You will also find featured barndominiums, barndominium floor plans, and information on financing and insurance. Knowing as much as you can will help you get the best results for your dream home.
Amanda Armendariz is an accomplished writer with a passion for all things home design and renovation. With over a decade of experience in the industry, Amanda has established herself as a leading voice in the world of barndominium living. Her work has been featured in a number of prominent publications, including Barndominium Life, where she currently serves as a contributing writer.
Amanda's expertise extends beyond the page as well, as she has hands-on experience in the renovation and design of barndominiums. Her ability to blend practical knowledge with creative flair has made her a sought-after consultant for those looking to transform their own spaces into stunning and functional homes.
When she's not writing or designing, Amanda can be found exploring the countryside with her husband and kids, seeking out inspiration for her next project. Her passion for the beauty and simplicity of rural living is evident in everything she does, and her commitment to helping others achieve their barndominium dreams is unmatched.