Building construction is a challenge, no matter what kind of project you are working on. Pole barns, while simple to get off the ground, have a lot of different options to choose from. This can make it difficult to get your building finished and get what you want. Pole barn windows are one of the most important considerations, so you must know how to choose them.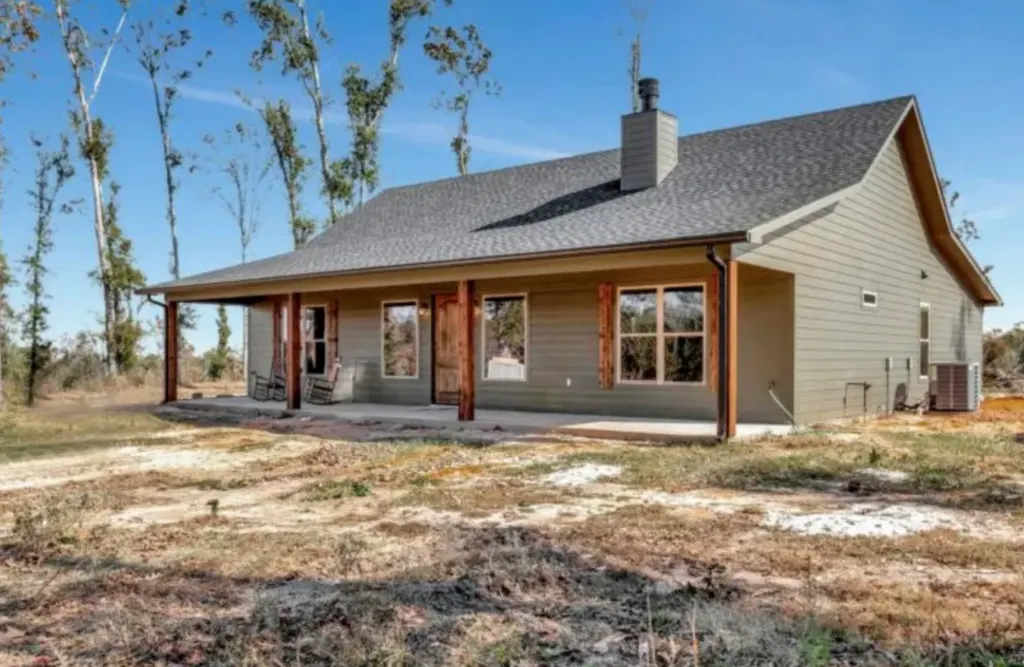 In this guide, we have put together everything you need to know about choosing pole barn windows. By having a good understanding of what to think about, you can get your ideal design. With the right windows, you can take your pole barn to the next level. Whether you are building a home, shop, or business, the important thing is that you are happy with your decisions.
Get a FREE 18 Month Barndominium Planner
There are 39+ steps that must be taken before groundbreaking. Learn them all in this FREE checklist, available for immediate download.
Why Are Pole Barn Windows Important?
While it may seem that all windows are the same, they are actually an important part of your exterior design. Windows will improve or detract from the exterior facade of your pole barn. You can also use them to convey a modern, country, or ranch-style aesthetic for your building. The right pole barn windows can give your home or shop the curb appeal you want, which is essential for resale.
Pole barn windows will also dictate how the interior of the building feels and how functional it is. Different window types will let in different amounts of natural light and can change the mood of the home. By choosing the right pole barn windows and placing them correctly, you can completely upgrade your interior. The best way to make the right choice is to know everything you can about pole barn windows.
Construction
The construction of your pole barn windows is perhaps the most important aspect of making your choice. Before you settle on any type, make sure you know how they are made and what the specs are. This includes things like whether or not the sash is welded and how weatherproof the paint is. Knowing these details is your best bet for picking high-quality pole barn windows.
Ask your window dealer specific questions about the models you are looking at. Find out things like how easy they will be to install and how energy-efficient they will be. These questions will be especially important and helpful if you are building a pole barn home. The more you can save on energy and installation, the better.
Exterior Color Options
Exterior color is one of the other most important considerations with pole barn windows. The color of the window frames will provide accents to the exterior of your pole barn. By making the right color choice, you can improve the look of the entire building. If you want to create a more designer, stylized feel, picking the right colors for pole barn windows can help.
Fortunately, there are all kinds of color options available for pole barn windows. Consider using an accent color or matching the color of your pole barn's trim. Bringing some of the pops of color to different parts of the building is a great way to draw the eye. It will also help support your main color and make it all the more appealing.
Grid Styles
When choosing pole barn windows, understand that you have options for the glass itself. How the panes are separated, and the aesthetic of that is an important detail. There are all kinds of grid styles available and they can make all the difference. However, choosing the right one for your building type is always an important step.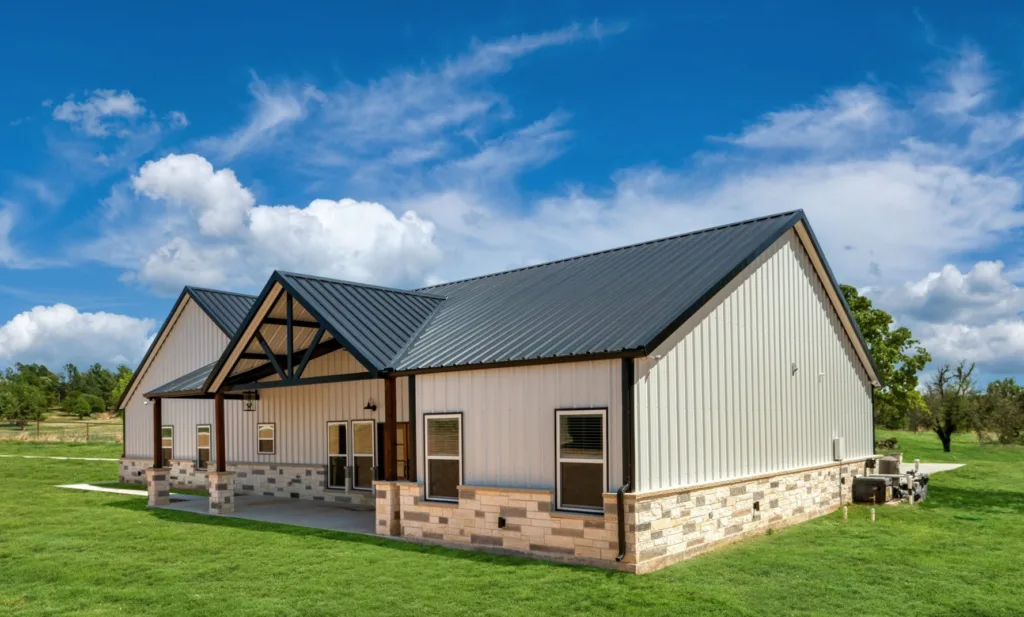 For the most part, many people will be happy with simple, double-hung windows. However, if you want your windows to pop and become an accent piece, you can choose from several types. These include:
⅝" Flat
¾" Sculptured
¾" Brass Sculptured
1" Sculptured
Your window dealer may also have several other available options. Choose a dealer who has a wide variety so you can find the right pole barn windows.
How to Build Your Own Barndominium & 200+ Floor Plans
Get started today with our program "Barndominiums Made Easy: How to Build Your Own Barndominium" and get 200+ barndominium floor plans included!
Glass Types
The type of glass you choose for your pole barn windows will also dictate a lot about their performance. While there are a lot of glass options, you will most likely only have about four to choose from. That's because these types have been proven to be the best for all kinds of window applications. Whether you are building a shop, home, or business, the right windows can help.
The four basic window glass types include:
Bronze Tint
Obscure
Gray Tint
Tempered
If you are looking for the most energy-efficient windows, the bronze tint will be your best bet. If, however, you are more in the market for privacy, obscure will provide that. Talk to your window dealer to see which windows will suit your particular needs. They will be able to point you toward good options that will check all the boxes on your list.
Window Styles
Window style is perhaps the most important aesthetic choice you will make for your pole barn windows. By choosing a good window style, you can bring out all the best qualities of your building. Many pole barn owners choose an awning style if they are building a shop or business. For residential purposes, you may want to go with a simple double-hung window.
The most important thing to consider when choosing pole barn windows is your own style. Remember, there are no rules when it comes to how your home looks. You are free to make any choices you want as long as they get you your desired outcome. With the right pole barn windows, you can get the home or business of your dreams.
Conclusion
By understanding the different options for pole barn windows, your building will be incredibly beautiful. There are many options available to you, and the right information will always be your best friend. Talk to your local window dealer and see what they have available and what they recommend. Keep the above considerations in mind, and you will end up with the perfect custom dream home.
Ready to learn more about building your dream pole barn? Be sure to check out how to insulate your pole barn, unique pole barn storage ideas to help maximize the space you have, as well as great pole barn front porch ideas that boost curb appeal to a whole new level. Get started designing your own pole barn with the best pole barn software to start turning your dreams into a reality!
If you would like more guides like this one, check out the rest of BarndominiumLife.com. There, you will find more helpful tips and tricks from the pros. You will also find featured barndominiums, barndominium floor plans, and information on financing and insurance. Knowing as much as you can will help you get the best results for your dream home.
Like this Post? Sign up for our email list!
Be the first to see new posts about the best barndominiums, construction guides, floor plans, and more! Enter your information below to become a BarndominiumLife VIP.
Michael O'Connor is a seasoned barndominium writer passionate about creating unique and innovative barndominiums. With over 15 years of experience in the construction industry, Michael has established himself as a leading expert in barndominium design and construction.
His work has been featured in several respected publications, including Barndominium Life, where he frequently contributes articles on best practices and emerging trends in the field. Michael's ability to blend traditional techniques with cutting-edge technology and design concepts has earned him a reputation as one of the most knowledgeable writers in the industry.