If you are like most people, at some point you have considered the possibility of building your own home. The idea of being able to customize a house to your exact specifications is incredibly alluring and can be a rewarding experience. However, you may have been intimidated by the high cost of labor and materials, as well as the amount of time it takes to make a large project like that happen. That's why building a barndominium in Indiana is a great alternative to a traditional house build.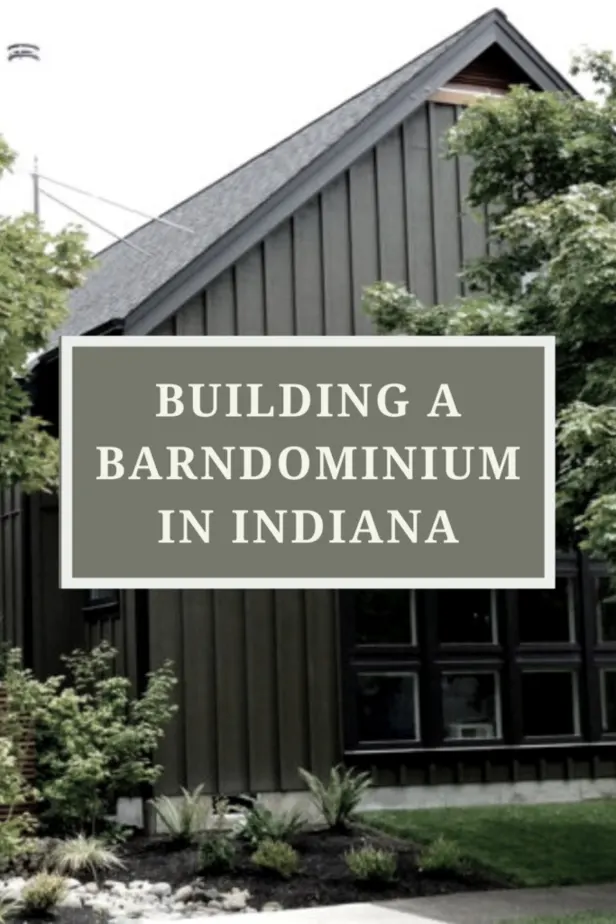 Building your own custom barndominium has many advantages and benefits, but it can be difficult to know where to start. That's why we have put together this comprehensive, in-depth guide to building a barndominium in Indiana. With it, you can figure out what you need to get together and what things you should consider before beginning the process. Being armed with knowledge is the best way to ensure that your project will go as smoothly as possible.
If, after reading this article, you would like more tips and tricks for your barndominium project, be sure to check out the ebook, Build Your Dream Barndominium by Don Howe. There, you can find a treasure trove of information, floor plans and design tips to help you get started.
What Is an Indiana Barndominium and What Are Some of the Advantages?
The word barndominium is a combination of the words "barn" and "condominium." This is because a barndominium is built from the shell of a new or previously existing barn or metal pole structure. However, on the inside, they are just as modern and contemporary as any new country-style home and can be designed to meet your vision of what you want your custom home to look and feel like.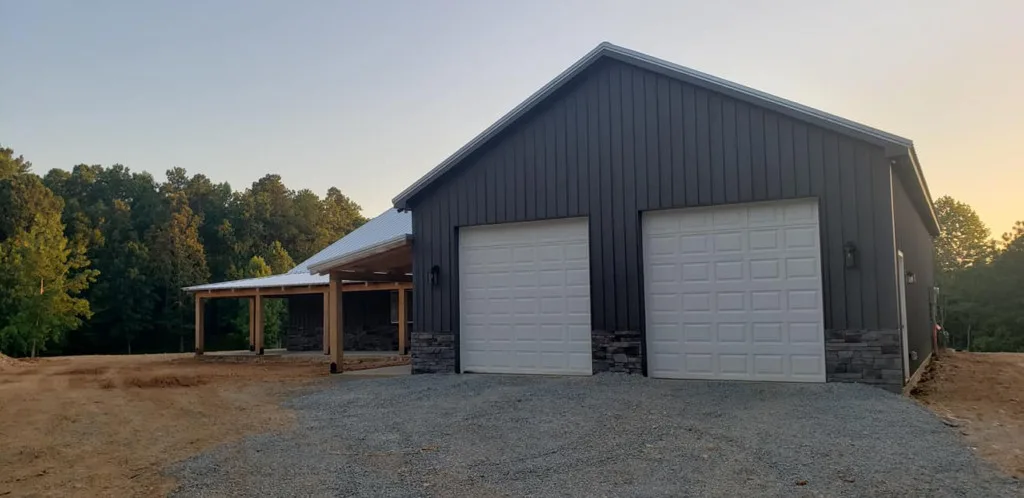 There are many advantages to building a barndominium in Indiana. One of the biggest ones is the overall cost of construction and maintenance.
Barndominiums, in general, take a much shorter amount of time to build than a traditional wood-framed house. This can save you money on both materials and labor. Due to their prefabricated nature, they also take a much shorter period of time to build and get up off the ground. This can save you money in labor. In many cases, a barndominium's metal shell can be put up in a matter of weeks instead of the months, and sometimes years, that it can take to build a traditional home.
The other advantage is that they are incredibly durable and reliable in their construction. The metal pole structure is strong and usually built from steel with metal siding as opposed to wood slat siding or brick. This makes maintenance easier as well since the metal sheeting can be cleaned much easier and is less susceptible to water and other elements that it will be exposed to.
Cost of Building a Barndominium in Indiana
Building a barndominium in Indiana is quite a bit cheaper than building a traditionally constructed home. This is one of the reasons that it is much more accessible to first-time homeowners and people who wouldn't otherwise be able to afford to build their own house. The cost of the initial construction is one of the biggest barriers that people come up against when they look into a project like this. However, with the lower cost of building a barndominium in Indiana, a custom home is now much more attainable to a wider variety of people.
The cost of building a traditional home in Indiana is between $180 and $300 per square foot. At this price, not everyone can afford to build the house that they have been dreaming of. This cost does not include things like built-ins or appliances, either. Those things will all have to be separately budgeted for and can add up quickly, making the project unfeasible for many. After all, what is the point in building your own home if you can't have it exactly as you have envisioned?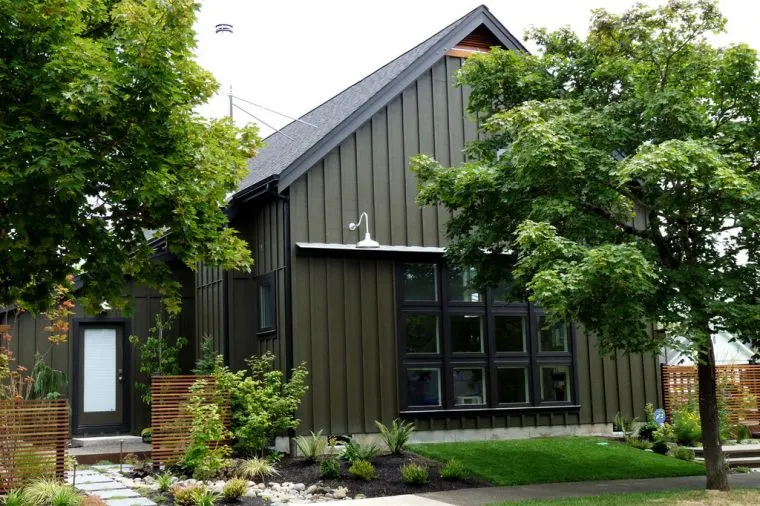 On the other hand, building a barndominium in Indiana is a much cheaper project. The cost for this can start as low as $160 per square foot, making it much more attainable for someone who may not otherwise be able to afford a project like this. That said, most barndominium builds in Indiana come to around $200 per square foot. At less than 35% of the price of a traditional home, this leaves a lot more room in the budget. With this extra money, you can afford all the extra features and design touches that make building a custom home a project worth doing.
Barndominium Builders in Indiana
One of the biggest considerations you will have to make when building a barndominium in Indiana is finding a reputable builder. This can be difficult with so many construction companies on the market. It is hard to know who is the most qualified and can get you the end product you have been looking for. There are, however, some things you can look out for to make sure that they will be the right builder for you.
One of the things to look for in a builder is their experience. There are many construction companies that specialize in metal pole structures and steel buildings. Working with one of them can ensure that they know exactly what it takes to make this kind of structure construction go off without a hitch.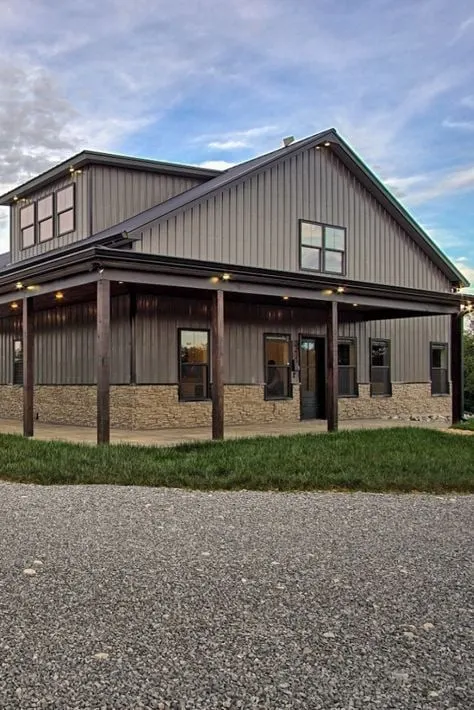 One of the other things to look for in a builder is their reputation. There are so many construction companies that it can be hard to find the ones that deal well with clients. One of the best ways to check this out is to look for reviews on the web. There, you will find stories and testimonials relating to a builder's work and whether or not their clients were happy with the end result. Luckily, we have put together a list of some of the best barndominium builders in Indiana to help jump-start your search.
FBi Buildings
FBi Buildings was founded in 1958 and has been helping people realize their construction dreams ever since. They have constructed over 20,000 post-frame buildings in the time that they have been in business. This makes them one of the most experienced builders available for your barndominium in Indiana.
Hoosier Buildings
Hoosier Buildings specializes in pole barns and other metal structures and is intent on providing their clients with an enjoyable experience. They want to make sure that any projects they work on with you are exactly what you are looking for. If you want to work with a builder that is dedicated to your vision, they could be a great option.
Johnson & Johnson Enterprise Inc.
Johnson & Johnson Enterprise Inc. has been in business for over 30 years. This has allowed them to understand exactly what it takes to deliver a perfect final product to their clients. They have built all kinds of post-frame buildings for residential purposes. This makes them a great choice for building a barndominium in Indiana.
Barndominium Kit Providers in Indiana
If you do not like the idea of building your metal pole structure from scratch, there are also barndominium kit providers all across the country. These kits are perfect for people who do not want to try to source materials all by themselves. They can be a convenient way to get everything you need all at once and get your project started.
These barndominium kits come pre-fabricated and can be designed to your specifications as well. This makes them a great option for people who are interested in building a barndominium in Indiana but don't want the hassle of missing materials or working with a floor plan from scratch.
Barndominium Financing in Indiana
Barndominium Financing Request
The Farmers Bank
The Farmers Bank has been working with customers since 1876. In this time, they have helped people from all kinds of different backgrounds and with many different needs get the financing they need. If you want a bank that understands what you are looking for with your rural barndominium in Indiana, they are a fantastic option.
Farmers & Merchants Bank
Farmers & Merchants Bank is dedicated to their community. They want to help people get the financing they need for the construction projects they are trying to put together. Because of this, they work hard to make loan decisions quickly and make the whole process as easy as it possibly can be. This makes them a great choice for people who are getting this kind of financing for the very first time.
Where to Find Land for a Barndominium in Indiana
One of the things you will have to consider when building a barndominium in Indiana is where to get a plot of land. There are many aggregators and boards online where you can find plots of land for sale. The location of your barndominium is incredibly important, so it is best if you take your time with this process.
The piece of land you buy for your barndominium in Indiana will need to be zoned for residential purposes. This means that it will be accessible to utilities like plumbing and electricity. On most of the online boards and aggregators, you can set filters to narrow down your search and find the perfect plot of land.
Barndominium Floor Plans in Indiana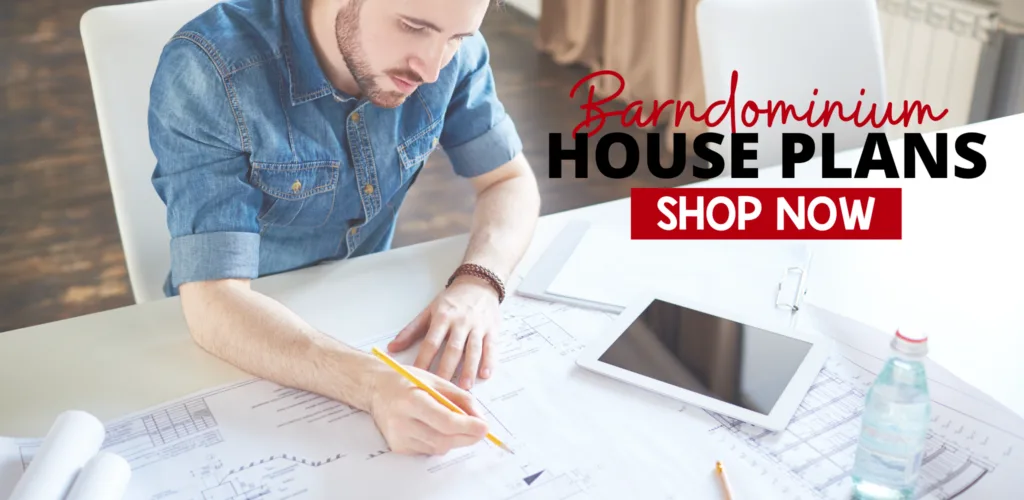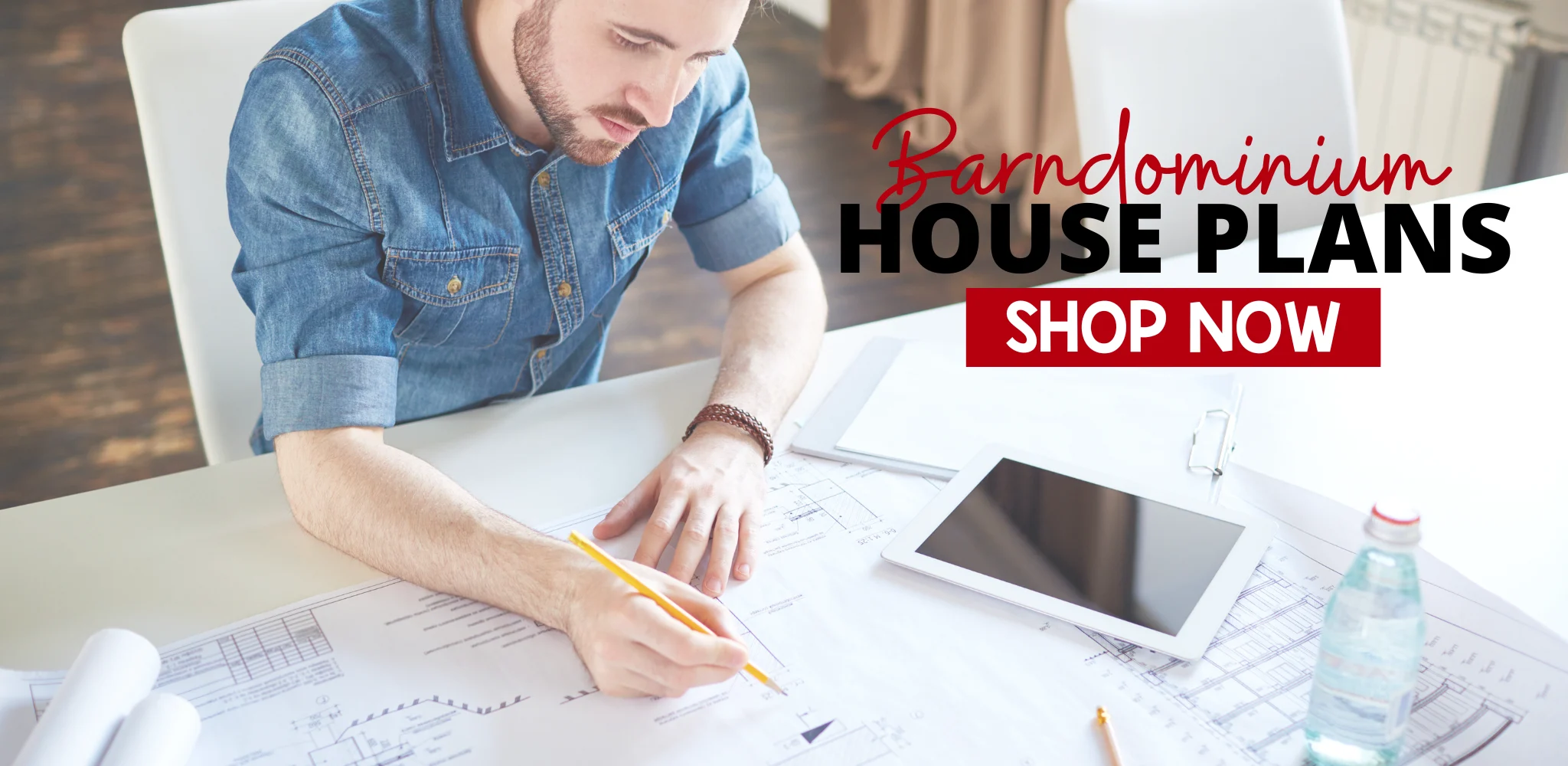 Don't want all the hassle of building a barndominium from the ground up? Then you may want to buy an existing barndominium in Indiana! With our Barndominiums for Sale Marketplace, you can browse to your state and find a barndominium for sale near you.
The beauty of buying an existing barndominium is that it can be really easy to customize the floor plan to your liking. The previous owners' setup is just a starting point! Also, by buying a barndominium in Indiana, you bypass the potential troubles of the building process – delays, dealing with contractors and subcontractors, and city or county bureaucrats trying to make your build process a nightmare.
Don't delay – find a barndominium for sale in Indiana now!
Conclusion
Hopefully, now that you have read this article, you have a good idea of what it takes and what you need to build a barndominium in Indiana. If you would like some more helpful tips and expert advice, be sure to get the Barndominium Life Program!
Michael O'Connor is a seasoned barndominium writer passionate about creating unique and innovative barndominiums. With over 15 years of experience in the construction industry, Michael has established himself as a leading expert in barndominium design and construction.
His work has been featured in several respected publications, including Barndominium Life, where he frequently contributes articles on best practices and emerging trends in the field. Michael's ability to blend traditional techniques with cutting-edge technology and design concepts has earned him a reputation as one of the most knowledgeable writers in the industry.