Building a custom home is one of the most rewarding things that a person can take on in their lifetime. By creating a house that is built to your exact specifications, you can be sure that you and your family will be happy there. This is one of the things that people think about most often when the time comes to finally stop renting. The idea of building a house of one's own is a tempting one, and it is an understandably common dream.
However, if you have thought about taking this kind of project on in the past, you may have hit a roadblock when you finally got down to the business of actually figuring out what the cost is and what the process actually entails. Building your own home can be incredibly expensive and is a full time job in and of itself. This has probably stopped you in your tracks as soon as you saw what it really takes. That's why building a barndominium in Maine is such a great idea.
There are so many advantages to this kind of home and the ways that it can be accessible to people who might otherwise not be able to take this kind of project on. Plus, homes that are built differently and have a little bit more of a unique construction are becoming more and more common in the United States. Banks are more willing to offer lending for these kinds of projects and there are more builders that specialize in custom builds as the years go by.
In this article, we will explain everything you need to know about building a barndominium in Maine. By understanding all the things that go into the construction of one of these unique homes, you can give yourself the best possible chance of success when the time comes for you to build your own. If you finish this guide and would like some more tips and tricks from the pros, be sure to check out the ebook, Build Your Dream Barndominium by Don Howe.
What Is a Barndominium and What Are Some of the Advantages?
Barndominium is one of those words that catches your eye as soon as you see it. Its unusualness comes from the fact that it is a combination of the words "barn" and "condominium." This is because a barndominium is a custom home that is built from the frame of a metal pole barn or post frame structure. Barndominiums, or barndos, are framed up just like a traditional home on the inside, so you would never know that the external structure was so different from a regular home.
There are many different advantages to building a barndominium over a traditional home. One of the biggest advantages is the price. We will discuss this more in this article, but the costs of labor and materials for a barndominium are much less than with a traditional house. This is partially due to the fact that they take about half the amount of time to build. This saves you time and money on labor and helps relieve some of the stress that is often associated with building your own house.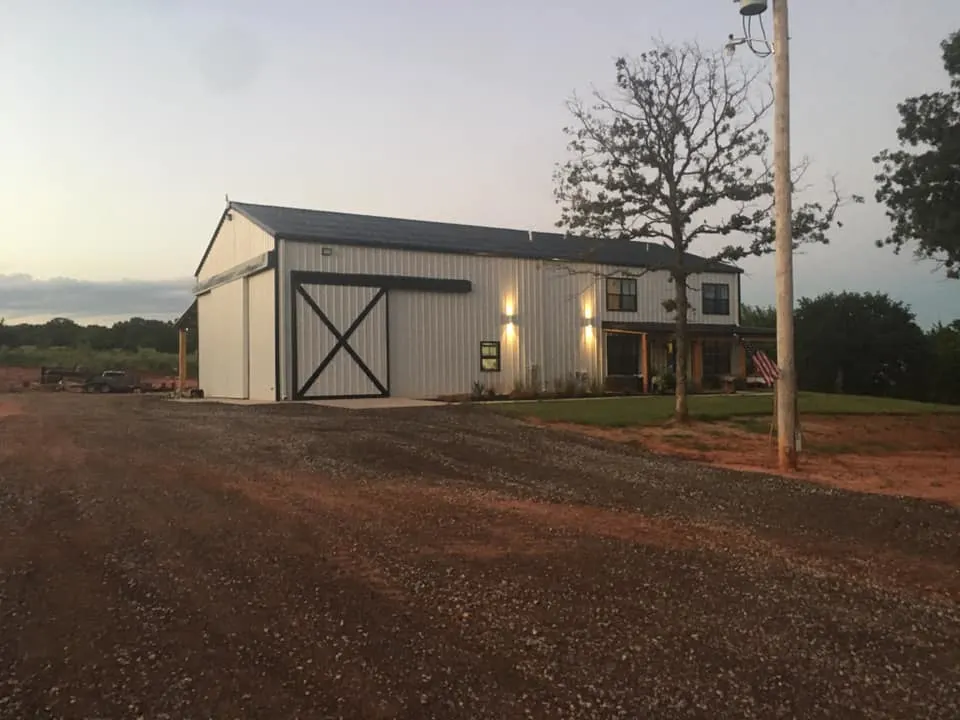 One of the other major advantages of building a barndominium in Maine is the lowered maintenance. While a traditional home requires a lot of work to keep the structural integrity up, a barndominium is relatively low maintenance. This is due to the metal construction that is not susceptible to things like rot, mold or mildew. With steel, you will be saving yourself a lot of money in the long run on costly repairs and upkeep.
Cost of Building a Barndominium in Maine
One of the first things you will have to do when you are beginning your barndominium project is figure out what kind of budget you are working with. This can be done by figuring out your cost per square foot. One of the advantages of doing it this way is that you can figure out exactly how much house you can afford. This will help you put together your floor plan so you can know how many bedrooms and bathrooms your barndominium can have. By knowing this, your planning stage will go a lot quicker and you will have a much better understanding of your build process.
The cost of building a traditional home in Maine is around $290 per square foot. It is important that you remember that this price will only cover the initial construction of the home. It won't cover any of the extras that you might want to include like countertops or appliances. If you want any of those things, you will have to build those extra costs into your budget.
However, the cost of building a barndominium in Maine is, on average, $220 per square foot. While this may not seem like a huge difference, when you spread it out over an entire 2,000-square-foot home, the savings start to come into focus. With this extra money, you can afford all of the extra features that you probably want to include with a custom dream home.
Barndominium Builders in Maine
One of the other important considerations you will have to make with your barndominium in Maine is who you are going to hire to do the actual building. While many people choose to be their own general contractor, this isn't always an option for everyone. Sometimes, your best bet is to hire a professional to do some of the heavy lifting and more dangerous jobs. The construction business varies widely in terms of expertise and quality, so it can be difficult to know who is going to do the best job on your barndominium. Fortunately, there are a few things you can look for in a builder.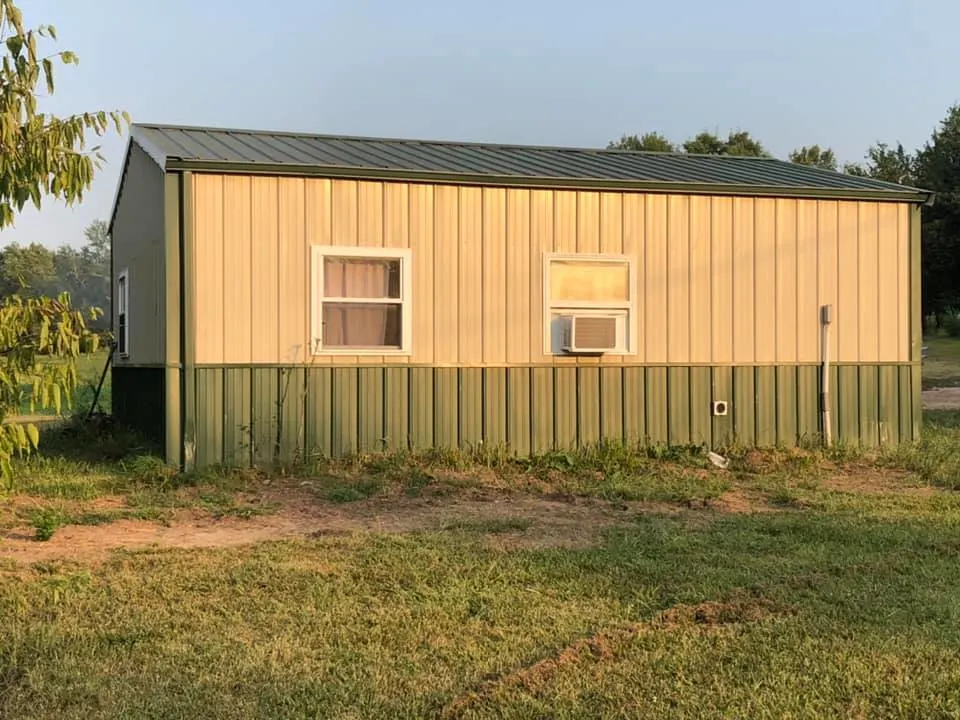 One of the most important things to look for in a builder for your barndominium in Maine is experience. Not all construction companies have the expertise in metal buildings that is needed for this kind of a project. Finding a builder that specializes in steel construction is always a good idea because then you can be certain that they will know what they are doing and that you will be happy with the finished product.
One of the other things to look for in a barndominium builder is a good reputation. Do your research online and find a builder that has left a trail of happy customers behind them. There are many places online where you can read reviews of builders that will give you a good idea whether or not their previous clients were happy with the work they did and the whole experience. This will tell you if each builder might be a good fit for you and your barndominium in Maine.
To help you get started, we have put together a list of some of the best barndominium builders in Maine to help get your search going. All of the builders below meet the above criteria and can deliver the kind of project you are looking for.
Maine Metal Buildings specializes in metal buildings in the state of Maine and has built a wide variety of projects over the course of many years. If anyone understands the ins and outs of this kind of construction project, it's them. If you want to work with a builder that has that level of experience, they could be a great option.
Newport Structures specializes in taking steel buildings to new levels and they understand what it takes to get a project like this done. If you are interested in building a barndominium in Maine that is unlike any other, they could be the builder you are looking for.
Barndominium Kit Providers in Maine
If building a barndominium from scratch isn't what you want to do, there is another option. A barndominium kit provider is a great choice if you want to get everything you need for your barndominium in Maine in one convenient package. Barndominium kits are fully prefabricated and designed to be as simple and convenient as possible. If you are looking to get your project off the ground quickly and easily, this could be a good choice for you.
Barndominium Financing in Maine
Barndominium Financing Request
Maine Farmlink
Maine Farmlink offers all kinds of federal loans and grants for people looking to do different agricultural projects. If you want to work with a bank that understands this kind of undertaking, they could be a good option.
Maine Harvest Credit Union
Maine Harvest Credit Union has been in the business of helping people get financing for their agricultural projects for over 100 years. If that kind of longevity and roots in the community is important to you, they could be the bank for you.
Where to Find Land for a Barndominium in Maine
The piece of land you purchase for your barndominium in Maine is incredibly important. You should look for a plot of land that is close to the utility mains in the area. This will save you money on getting your local municipality to bring them in. You should also look for a piece of land that is easy to clear and relatively set up for construction before you buy. These things will get your barndominium project off to a good start.
Barndominium Floor Plans in Maine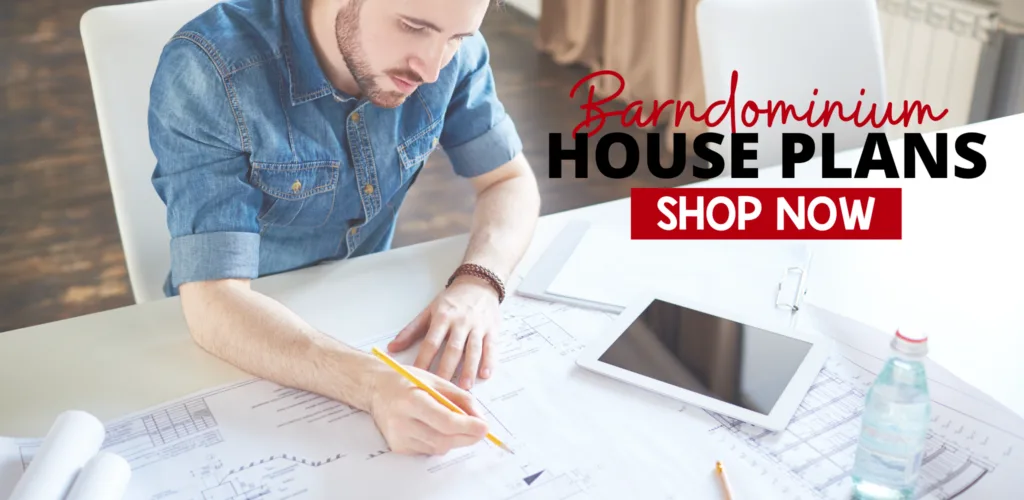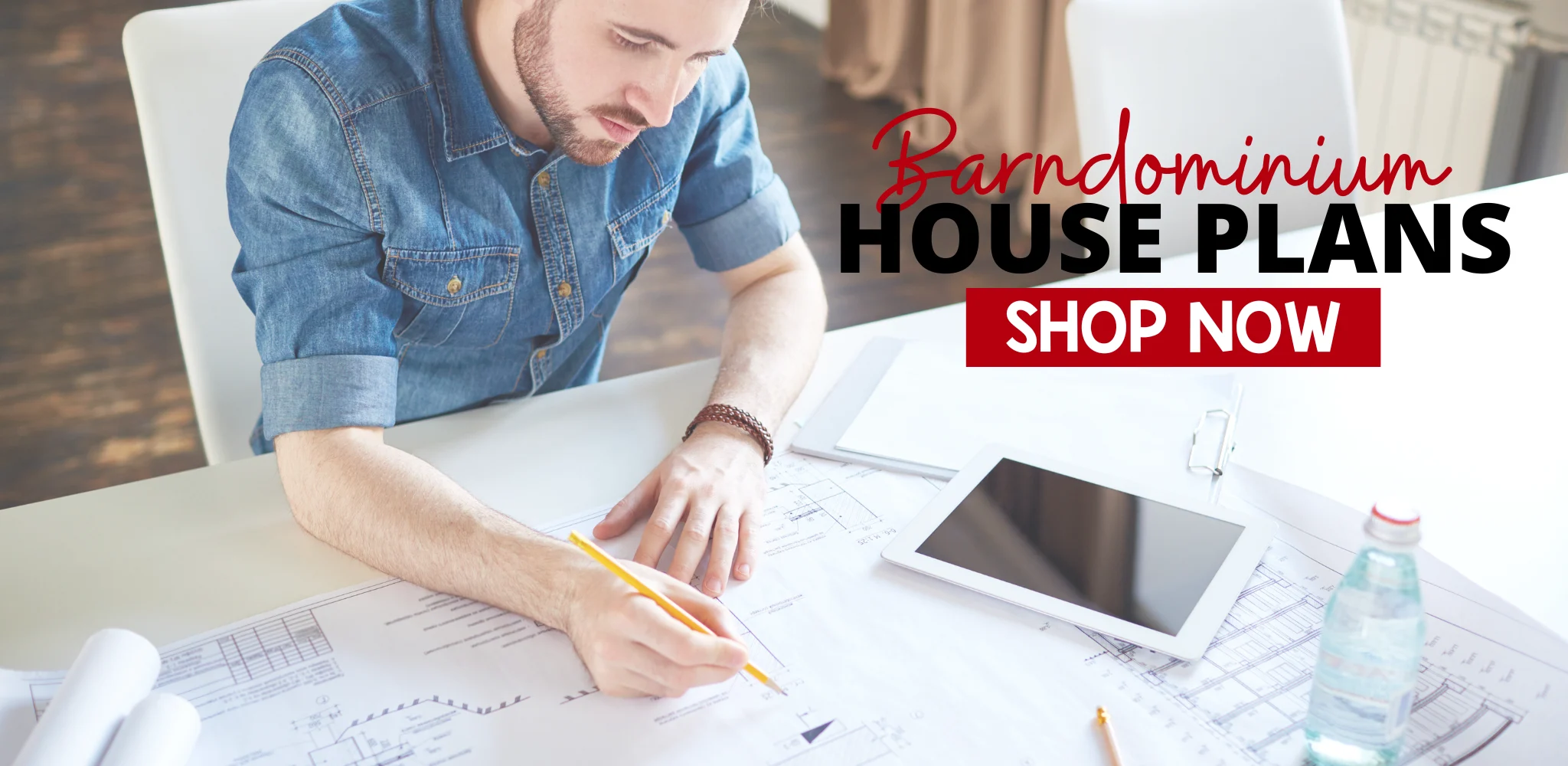 Don't want all the hassle of building a barndominium from the ground up? Then you may want to buy an existing barndominium in Maine! With our Barndominiums for Sale Marketplace, you can browse to your state and find a barndominium for sale near you.
The beauty of buying an existing barndominium is that it can be really easy to customize the floor plan to your liking. The previous owners' setup is just a starting point! Also, by buying a barndominium in Maine, you bypass the potential troubles of the building process – delays, dealing with contractors and subcontractors, and city or county bureaucrats trying to make your build process a nightmare.
Don't delay – find a barndominium for sale in Maine now!
Conclusion
Now that you fully understand the ins and outs of building a barndominium in Maine, you can get started on your own project. If you would like even more tips and expertise from the pros, be sure to check out the ebook, Build Your Dream Barndominium by Don Howe. It is full of design ideas and floor plans that can help you get started on the right foot.
If you would like more guides like this one, check out the rest of BarndominiumLife.com. There, you will find more helpful tips and tricks from the pros. You will also find featured barndominiums, barndominium floor plans, and information on financing and insurance. Knowing as much as you can will help you get the best results for your dream home.
Michael O'Connor is a seasoned barndominium writer passionate about creating unique and innovative barndominiums. With over 15 years of experience in the construction industry, Michael has established himself as a leading expert in barndominium design and construction.
His work has been featured in several respected publications, including Barndominium Life, where he frequently contributes articles on best practices and emerging trends in the field. Michael's ability to blend traditional techniques with cutting-edge technology and design concepts has earned him a reputation as one of the most knowledgeable writers in the industry.