If you have been thinking about building your own custom home, you are not alone. Many people dream about designing and building a home that they can personalize and make their own. However, the initial cost and intimidating process may be keeping you from starting down the path and making your dream a reality.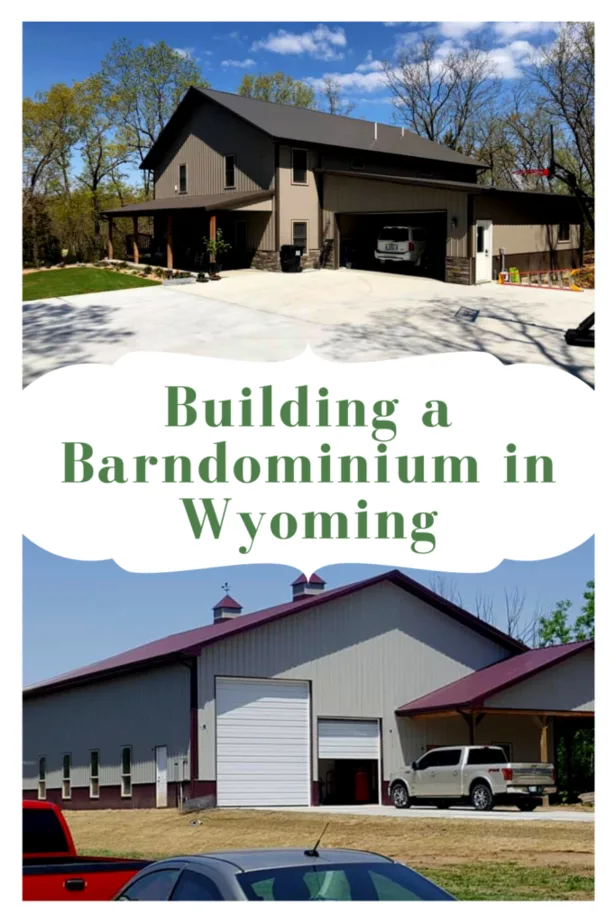 Luckily, building a barndominium in Wyoming is a fantastic alternative. While it is never entirely simple to build a home from scratch, a barndominium is a great way to save both time and money in the process. Whenever starting a large scale project, it is always best to understand everything you can possibly know about what is involved. That's what this article is all about. We have created a comprehensive guide to building a barndominium in Wyoming. Here, you can find everything you need to help get you on the right track to your own custom home.
If, after reading this article, you would like some more information and tips, check out the book Build Your Dream Barndominium by Don Howe. It is full of designs, floor plans and other helpful pieces of wisdom that can boost your enthusiasm for getting started on this exciting and rewarding project.
What Is a Wyoming Barndominium and What Are Some of the Advantages?
A barndominium is a home built from a barn, metal pole structure or steel building originally intended for agricultural purposes. By repurposing these metal shells of these buildings, you can construct a custom country home in a fraction of the time that it takes to build a traditionally constructed house. With that extra time, you can do a lot more planning and designing and get a head start on making your barndominium in Wyoming your very own.
One of the best things about a barndominium in Wyoming is that you can think of it as a blank canvas for your design ideas. Since most pole structures are built with metal siding instead of brick or wood slat sliding, your exterior look is limited only to your imagination. They can be painted in any colors you can possibly dream of and have a geometrically pleasing shape that works well with additions like porches and awnings.
One of the other main advantages of building a barndominium in Wyoming is that they are quite a bit easier to construct than a traditional home. Their metal shells give them a durable and sturdy constitution that takes much less labor to get up off the ground. Because of this, you can save some of the stress and headaches that come along with a large construction project like building a home. This makes them perfect for people who are new to this kind of build and might otherwise be intimidated by the thought of it.
The other huge advantage of a barndominium in Wyoming is that it is much less expensive than a traditionally framed and constructed home. This is due to the fact that the materials are much cheaper and that the basic structure can take a matter of weeks to get put together as opposed to months or years. This saves on both material costs and the cost of labor for the initial build.
Cost of Building a Barndominium in Wyoming
When building a house, the cost is usually calculated by square footage. This is because that makes it easier to plan out the size and materials based on your needs. How many bedrooms and bathrooms you need will be a major factor in determining the cost of the initial construction. By budgeting by the square foot, you can land on a size and floor plan that will be exactly to your specifications.
The median price for building a traditionally framed home in Wyoming is about $300 per square foot. This price only includes the initial build and doesn't include things like the land you are going to build on or amenities like furniture or appliances. For this price, many people are not going to be able to build the big house that they have been dreaming up in their head.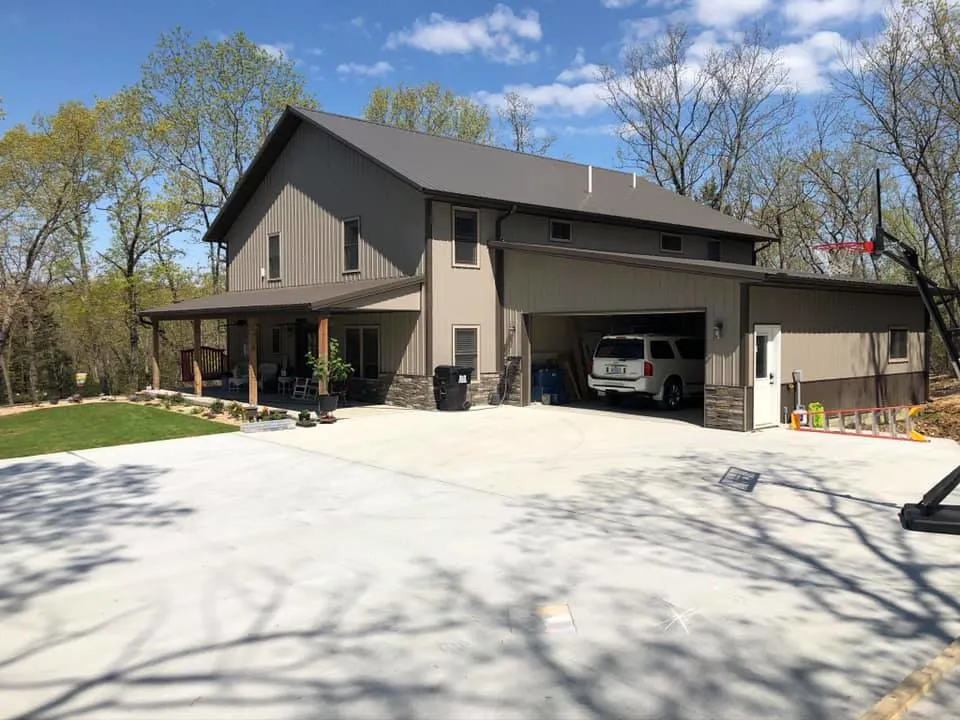 However, building a barndominium in Wyoming is quite a bit cheaper. A barndominium is about $250 to $280 per square foot to construct. While this still doesn't include the amenities and interior design touches, it leaves a lot more space in the budget for those things. By having money left over for custom cabinets, granite countertops and vanities, you can get more of the things that make a custom house a home. That is what building your own home is all about.
By saving money on materials and labor, you can also find a plot of land that is ideal for your barndominium in Wyoming. Where you build your home is just as important as how you build it and having more wiggle room in the budget can get you a better location that you will be happy to come home to year after year.
Barndominium Builders in Wyoming
When building a barndominium in Wyoming, you will have to consider who you are going to hire to do the initial construction. This can be a difficult process if you don't know what to look for and what things to avoid in a builder. There are always going to be considerations to make when hiring somebody to do such a large project.
One of the things to look for when hiring someone to build your barndominium in Wyoming is their reputation. There are many construction companies and it can be hard to find the ones that are honest and open with their clients. However, if they have worked with clients and have testimonials that they would hire them again, you can be reasonably certain that they will be able to deliver for you.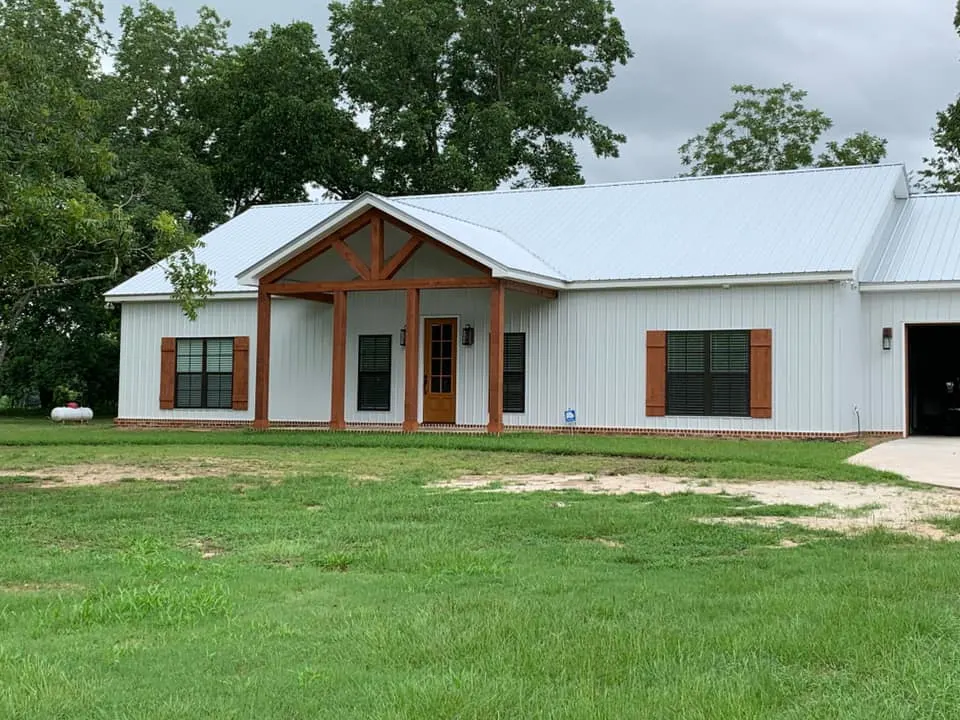 Another thing to look for in a builder for your barndominium in Wyoming is experience. Not all construction companies have worked on metal pole structures or barns before. By finding a company that specializes in these kinds of projects, you can rest easy knowing that they have the know-how necessary to get the job done. Not only that, you can be sure that it will be done professionally and be built to last a lifetime.
While finding a construction company with these qualifications can be difficult, you are in luck. We have put together a list of the best barndominium builders in Wyoming to help you weed through the candidates and find the company best suited for you.
H&H Custom Buildings
H&H Custom Buildings specializes in pole barns and other post frame buildings perfect for a barndominium in Wyoming. They build each structure to their clients' specifications and can get you exactly what you are looking for. This makes them a great choice if you have a specific floor plan or design in mind.
FMP Steel Buildings
For over 70 years, FMP Steel Buildings has been constructing metal pole barns and other structures for their clients. They take pride in fostering a good relationship with the people who hire them to build their custom dream homes. This makes them a great choice for first time home builders who might have some apprehensions about the process.
Sapphire Construction
Sapphire Construction offers custom steel buildings that they have been perfecting for 65 years. They are able to get a pole barn built 30% faster than other construction companies. They do this by utilizing their own processes and methods that they have developed in their nearly 7 decades in the business. Because of this, they are a great choice for people who want to get the ball rolling as quickly as possible.
Barndominium Kit Providers in Wyoming
Not everyone is comfortable with the idea of building their barndominium in Wyoming from scratch. Luckily, there are a great deal of barndominium kit providers across the country. The kits providers can get you a custom built, prefabricated kit that is easy to construct and built to your design specs.
One of the major benefits of using a barndominium kit provider is that they come with all the materials. You can be sure that you have everything you need to get the job done right out of the box. This makes a kit a great idea for someone who is doing this kind of construction for the first time.
Barndominium Financing in Wyoming
Barndominium Financing Request
Wyoming Community Bank
Wyoming Community Bank offers all kinds of financing to help you build a barndominium in Wyoming. They participate in many different federal programs that are designed to get you the best deal possible. This can be a great feature for someone who is looking to save money on the financing for their barndominium.
Platte Valley Bank
Since 1996, Platte Valley Bank has been working with the community to help people get the financing they need for their construction projects. They have the experience and skill to get you the best service possible and get your dreams up and running.
Where to Find Land for a Barndominium in Wyoming
When building a barndominium in Wyoming, you are going to have to get a piece of land to build it on. This is an exciting and interesting aspect of this undertaking. The land that you get will have to be zoned and regulated for residential use and will also have to be accessible to utilities like power and plumbing.
You will also have to get a separate loan for this piece of land. Any agricultural bank, such as the ones listed above, will be able to help you with that. There are also many listings online where you can narrow down your search for a piece of land. This will help you get the exact plot that you need to build your barndominium in Wyoming.
Barndominium Floor Plans in Wyoming
Don't want all the hassle of building a barndominium from the ground up? Then you may want to buy an existing barndominium in Wyoming! With our Barndominiums for Sale Marketplace, you can browse to your state and find a barndominium for sale near you.
The beauty of buying an existing barndominium is that it can be really easy to customize the floor plan to your liking. The previous owners' setup is just a starting point! Also, by buying a barndominium in Wyoming, you bypass the potential troubles of the building process – delays, dealing with contractors and subcontractors, and city or county bureaucrats trying to make your build process a nightmare.
Don't delay – find a barndominium for sale in Wyoming now!
Conclusion
Building a barndominium in Wyoming is a rewarding and challenging task. Hopefully, by reading this article, you have a better idea of what you need to do in order to get started. If you would like more information as well as some helpful tips and tricks for the actual construction and design, be sure to get the ebook, Build Your Dream Barndominium by Don Howe.
Michael O'Connor is a seasoned barndominium writer passionate about creating unique and innovative barndominiums. With over 15 years of experience in the construction industry, Michael has established himself as a leading expert in barndominium design and construction.
His work has been featured in several respected publications, including Barndominium Life, where he frequently contributes articles on best practices and emerging trends in the field. Michael's ability to blend traditional techniques with cutting-edge technology and design concepts has earned him a reputation as one of the most knowledgeable writers in the industry.