Are you looking for a unique and affordable homebuilding option? A pole barn home in South Carolina could be the perfect choice for you! These versatile buildings offer numerous advantages like customizable layout options, ample storage space, energy efficiency, and more. Plus, the timeless beauty of these traditional pole barns adds character and charm to any property. Get inspired as we explore all things you need to know when choosing pole barn homes in South Carolina for your new home.
Building A Pole Barn Home In South Carolina
If you're in the market for a new home in South Carolina, pole barn homes could be a great choice to maximize your savings. Pole barns provide a reliable and cost-effective solution compared to traditional construction materials and building techniques.
These versatile buildings can be constructed more quickly, which saves on both labor and material costs. Prefabricated pole barns are also easier to construct than other types of construction as your needs change over time, cutting back on future repair or renovation expenses. In addition, with pole barns being made of steel rather than wood, you get the added benefit of improved fire resistance for peace of mind.
Advantages of A Pole Barn Home
One of the primary benefits of a pole barn is that it is a cost-effective alternative to traditional stick-built construction. The material costs for pole barns are much lower, and the time required to construct them is substantially reduced. Along with being budget-friendly, another advantage of pole barns is their strength and sturdiness; the masonry used in construction makes them strong enough to stand up against severe weather conditions like heavy winds or intense snowfall.
Pole barn construction also offers a certain level of flexibility as it's easily expandable and customizable – so you'll have no problem creating your dream home. Ultimately, pole barn construction gives you the freedom to design and build exactly what you want without having to break the bank.
What is the best foundation for a pole barn?
The right foundation is key for ensuring the long-term stability and strength of your construction, so it's important to do some research before deciding what kind will work best for you. When building a pole barn house, the foundation is an important part of the structure's overall stability and longevity.
The best foundation to use for a pole barn house is a concrete slab or footings and tie-downs, as these provide a level surface that is resistant to settling, shifting, and wear and tear from extreme weather conditions.
Additionally, using concrete helps increase energy efficiency by reducing air infiltration into the home. Investing in quality materials for your foundation will help you save money in the long run by ensuring your pole barn house stands strong for years to come.
Do you need a permit to build a pole barn in South Carolina?
Building a pole barn in South Carolina is a great idea for many different purposes, but you may have to plan for getting the proper permits before you can officially begin constructing. Depending on the location, a permit or certain approvals from municipal offices might be required as part of the process. However, don't let that stop you from your dream project; if you need assistance with your permit application or understanding any zoning ordinances related to pole barns, there are resources available to help. Hire the right contractor and they will know all the ins and outs of obtaining the correct permits.
Pole Barn Builders in South Carolina
When looking to build a pole barn home in South Carolina, one of the most important considerations is figuring out who is going to build it.
There are many construction companies available to you and making the right choice will make all the difference in how smoothly your project goes. Luckily, we have put together a list of some of the best pole barn home builders in South Carolina.
One of the things you are going to want to look for when choosing a builder for your pole barn home in South Carolina is their experience. While there is a wide variety of construction companies available, not all of them have the same expertise. Finding a builder that has worked with barns and metal pole structures is key and will get you a better-finished product in the end.
Another important thing to look for in a builder for your pole barn home in South Carolina is its reputation. Finding a pole barn home builder that is honest and transparent with their work will help you get the perfect final product that you have been envisioning. A builder with a good reputation means that they have delivered many projects that the client was happy with and will be able to do the same thing for you.
Pole Barn Home Kit Providers in South Carolina
South Carolina is home to several excellent pole barn home kit providers. With a wide variety of options to choose from, these companies are sure to carry something that fits your needs. Many of their plans come with materials included in the cost, making it easy to get everything you need in one package. Make sure to take into account the size of your pole barn house and the quality of the materials when researching which provider has the best value for your money. Building a pole barn home in South Carolina isn't that hard when using a pole barn home kit.
Servicing all states in the USA Hansen Pole Buildings is a great option when looking for a pole barn home kit to be shipped to your property. They even offer installation services. Be sure to inquire about that if you are looking for that as an option.
Providing barn home kits that are prefabricated with different design options. Each kit includes all materials you need to assemble your pole barn home. Reach out to South Carolina barn kits if you are looking for a company that has your best interest in mind when creating their floor designs.
Pole Barn Floor Plans in South Carolina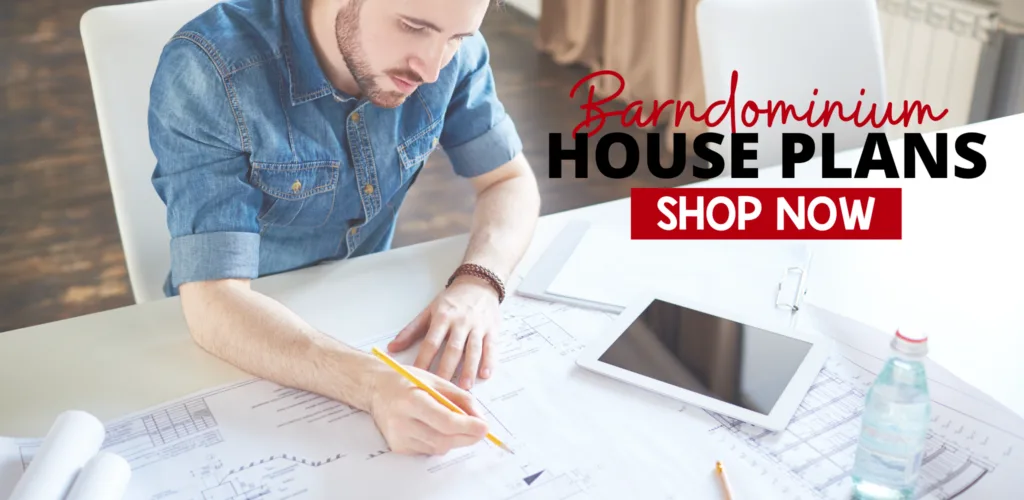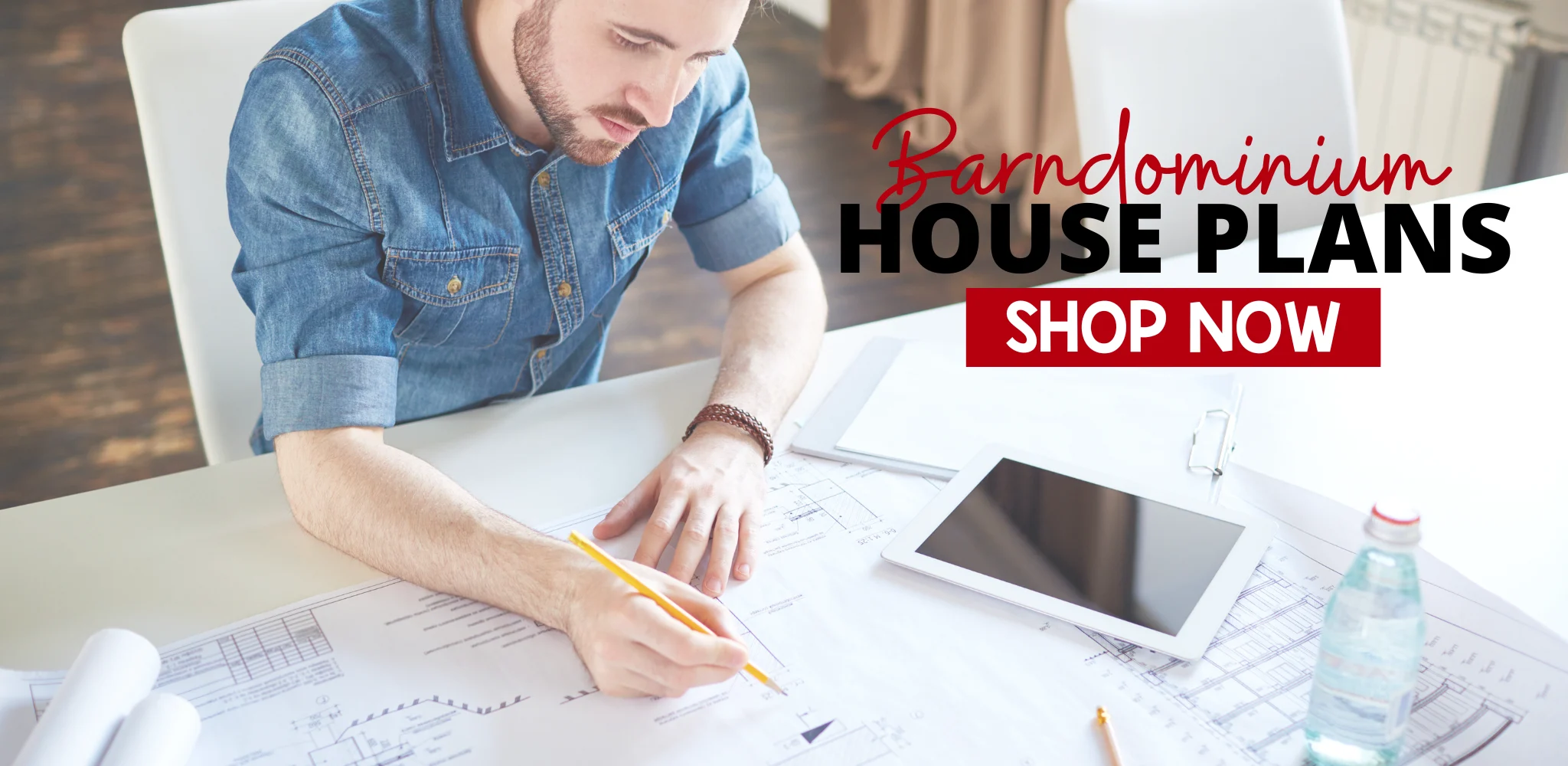 Pole Barn Home in South Carolina Financing
One of the best resources for getting barndominium financing is by using BarndominiumLoans.com. They are a quote service that takes down your information and works behind-the-scenes with vetted lenders who are best for your location and financial situation.
Whether you have a perfect credit score or a subpar one, and whether you're located in South Carolina or South Dakota, you can submit your information to get a quote within 24-48 hours.
Barndominium Financing Request
Financing a pole barn home in South Carolina is a great option for those looking to build their dream home. With construction costs significantly lower than traditional homes, you can rest assured knowing that your payments will be manageable and that you won't have to break the bank for your new home.
It's important to research all your loan options before committing so you can find the best rate for you. Doing this will save you time and money in the long run and make sure that your dream home is affordable.
Don't want all the hassle of building a pole barn home from the ground up? Then you may want to buy an existing pole barn home in South Carolina! With our pole barn home for Sale Marketplace, you can browse to your state and find a pole barn home for sale near you.
The beauty of buying an existing pole barn home is that it can be really easy to customize the floor plan to your liking. The previous owners' setup is just a starting point! Also, by buying a pole barn home in South Carolina, you bypass the potential troubles of the building process – delays, dealing with contractors and subcontractors, and city or county bureaucrats trying to make your build process a nightmare.
Don't delay – find a pole barn home for sale in South Carolina now!
Conclusion
Building a pole barn home in South Carolina can be a smart investment with an abundance of advantages. With careful considerations and by looking for certain essentials when selecting materials for your pole barn construction, you could save a great deal of money in the long term without sacrificing quality or aesthetics. Ultimately, constructing a pole barn home is incredibly rewarding. It gives you the chance to make all the decisions on your own and have something tangible at the end that is more than just shelter – it is something that you created yourself!
Amanda Armendariz is an accomplished writer with a passion for all things home design and renovation. With over a decade of experience in the industry, Amanda has established herself as a leading voice in the world of barndominium living. Her work has been featured in a number of prominent publications, including Barndominium Life, where she currently serves as a contributing writer.
Amanda's expertise extends beyond the page as well, as she has hands-on experience in the renovation and design of barndominiums. Her ability to blend practical knowledge with creative flair has made her a sought-after consultant for those looking to transform their own spaces into stunning and functional homes.
When she's not writing or designing, Amanda can be found exploring the countryside with her husband and kids, seeking out inspiration for her next project. Her passion for the beauty and simplicity of rural living is evident in everything she does, and her commitment to helping others achieve their barndominium dreams is unmatched.