Barndominiums offer a new and affordable way to design the home of your dreams. And because of their rustic, airy open style, they can also be used as a vacation home to be passed down for generations to come. They also hold their value, so they also provide a good return on investment (ROI).
These are the top 20 barndominium floor plans (so far). These were decided by our readers as being the best options for Building Your Dream Barndominium.
If you are interested in any of these floor plans, please contact us! [email protected]
This barndominium floor plan boasts a little luxury for everyone with its three-bedroom design that includes walk-in closets in every bedroom! Meanwhile, the spacious open kitchen/open living room complete with a cozy fireplace in the center of the home completes this lap of luxury design.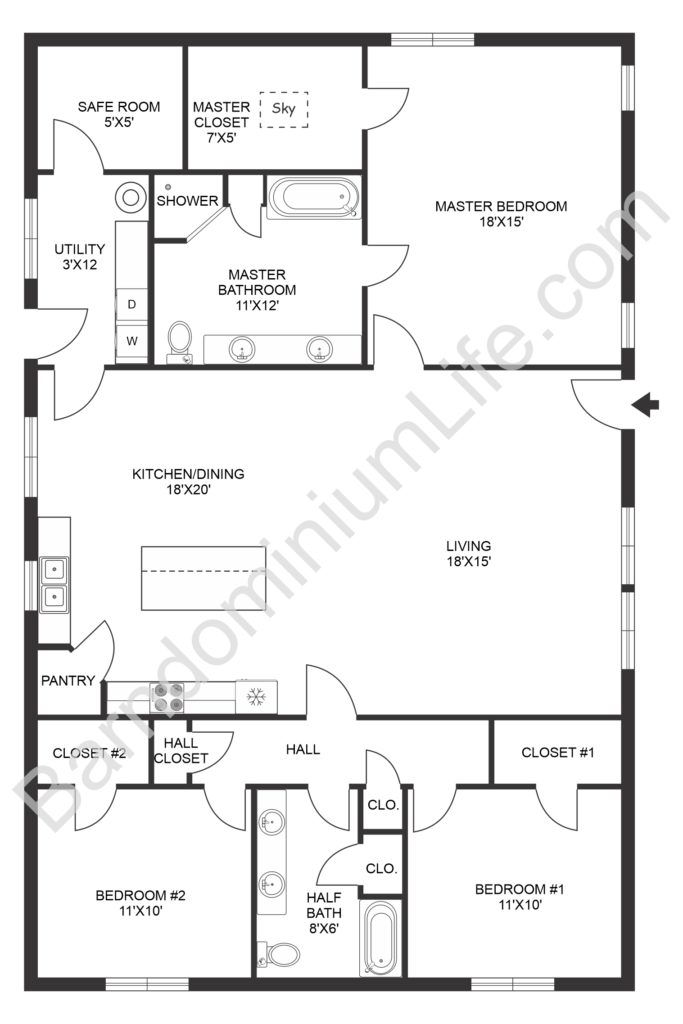 This high-tech home, with its handy safe room located within just a few feet of the master suite, provides the confidence you need knowing your family has a shelter to escape to during times of emergency.
Meanwhile, the open kitchen/dining/living room provides a cozy space for lots of family fun during safe times.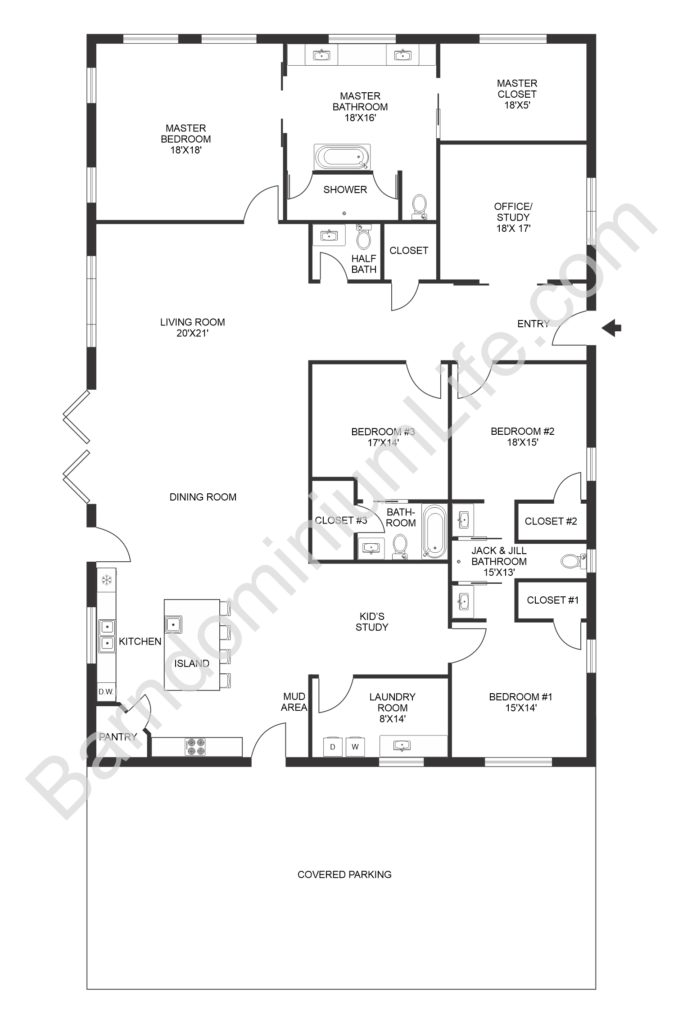 We love that this spacious four-bedroom floor plan features an office/study near the master suite, which provides the perfect space for either parent who needs to perform work at home, while the separate kid's study provides the perfect place for kids to prepare for their own office work one day.
Meanwhile, the covered parking area further adds to the functionality of this home.
This floor plan includes it all with a two-floor design, which features a spacious master suite on the first floor, for maximum adult privacy, along with a large, open kitchen/family area that leads way to yet another separate family room for good family living just about anywhere in the house.
Meanwhile, another family room sits just off the garage, providing the perfect space for a much-needed dad or mom cave or perhaps a secluded entertainment room for teens.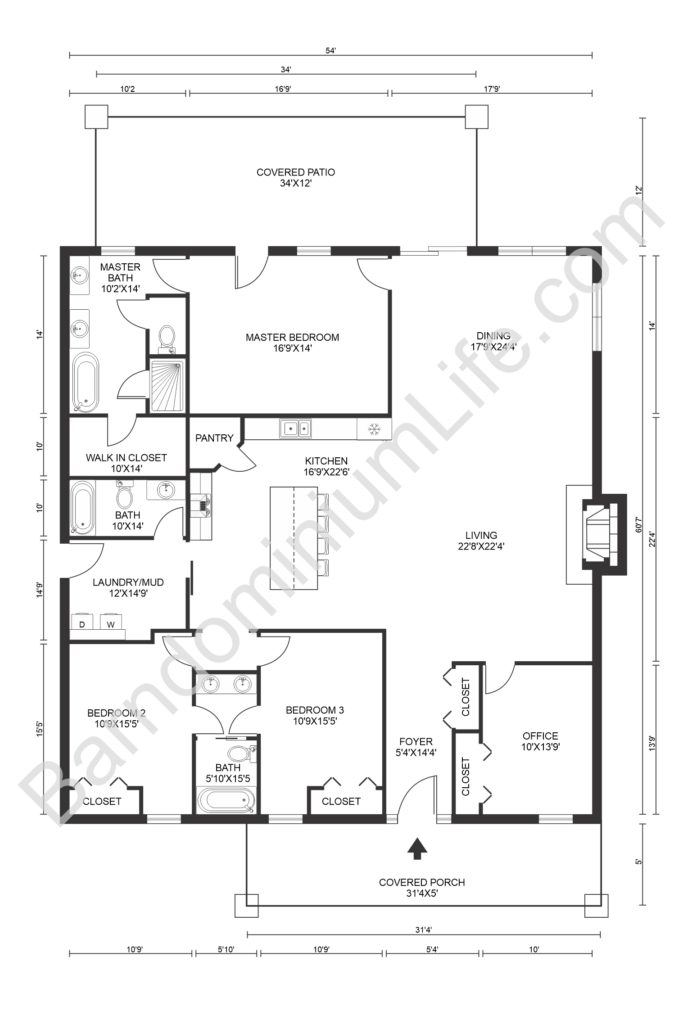 This floor plan beckons to the outdoor lover with a covered patio on the front of the house, as well as another covered patio on the back of the house for taking in mind-wandering views from either side.
We also love that it includes an open kitchen/dining/living area with a fireplace for a cozy way to end the day, and the foyer can be used to provide a warm welcome for family and guests throughout the year.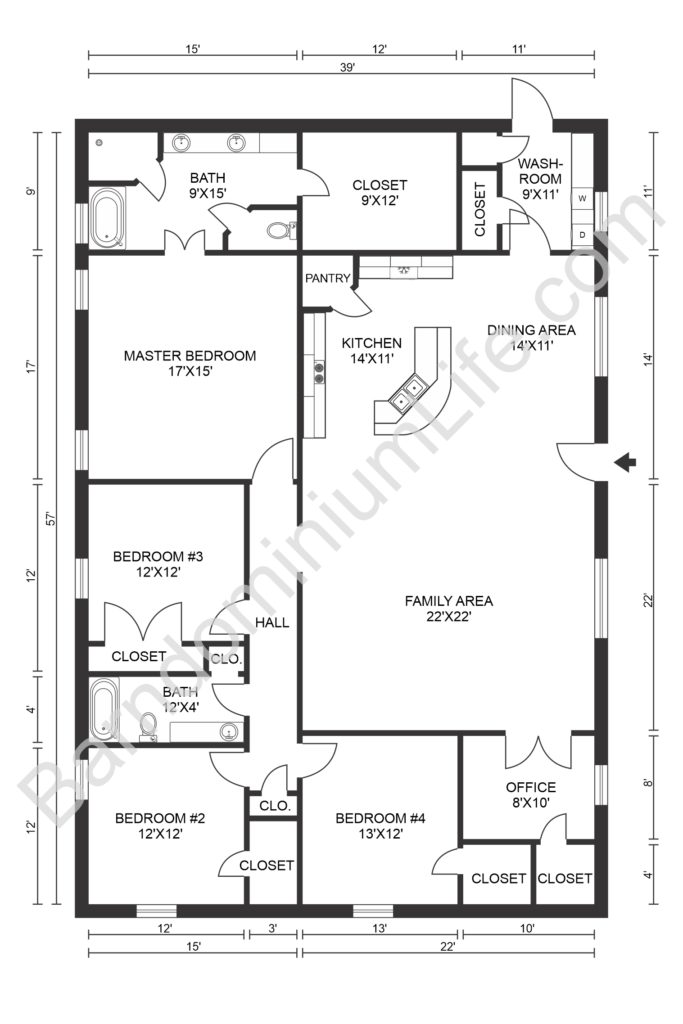 This simple, yet effective floor plan, contains all the necessities of a modern home, including a master bedroom complete with a bath and closet and a generous open kitchen/dining/living area for living in style.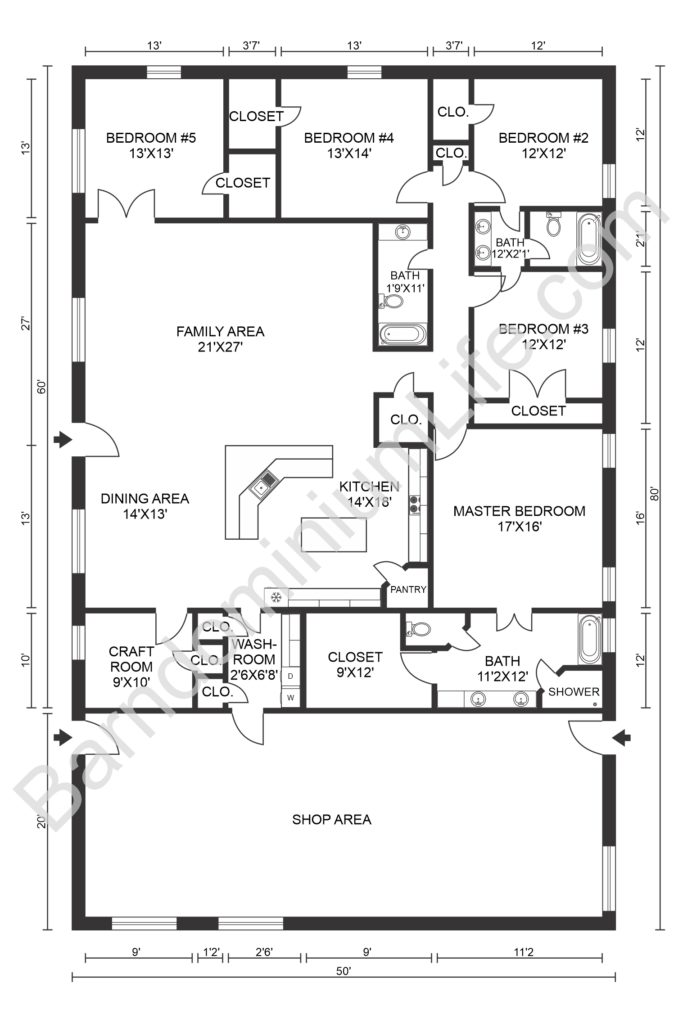 This spacious floor plan is for the parents who want it all, with five bedrooms, including a master suite, and a spacious open family/dining/kitchen area complete with a pantry for creating the picture-perfect family.
Meanwhile, a craft room located just off the dining area, as well as a spacious shop located just off the back of the house, provides the perfect spaces for mom and dad to pursue their dreams.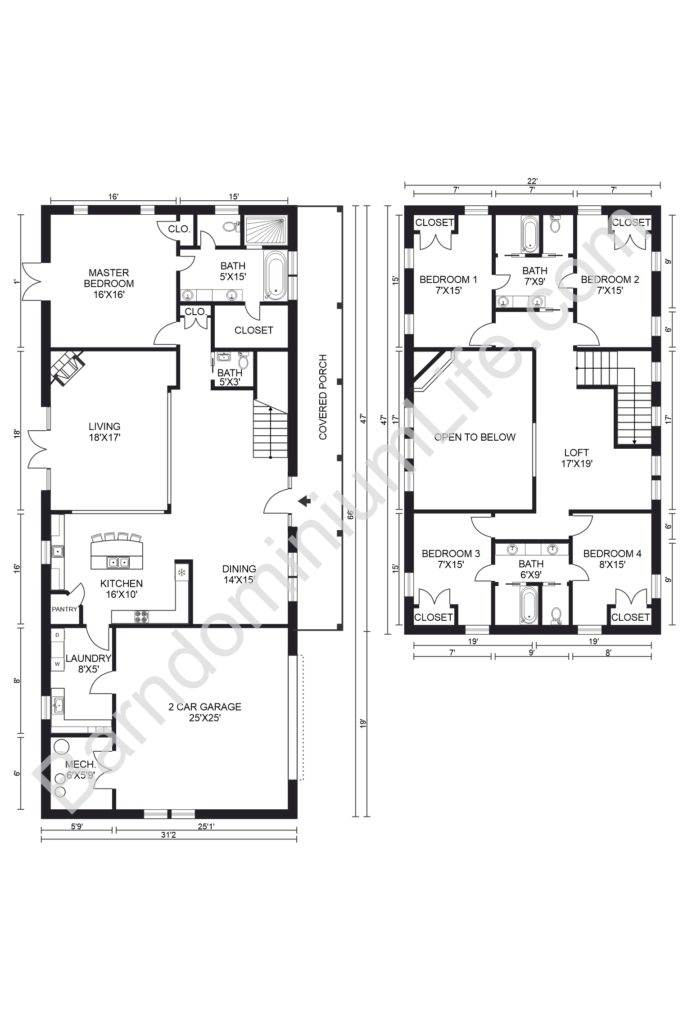 This floor plan screams to the romantic at heart with a covered porch that extends from the open kitchen/dining area to just outside the master bath for taking in inspiring views while soaking in a relaxing bath.
We also love how the second floor features a loft overlooking the downstairs for taking in inspiring indoor views from the top.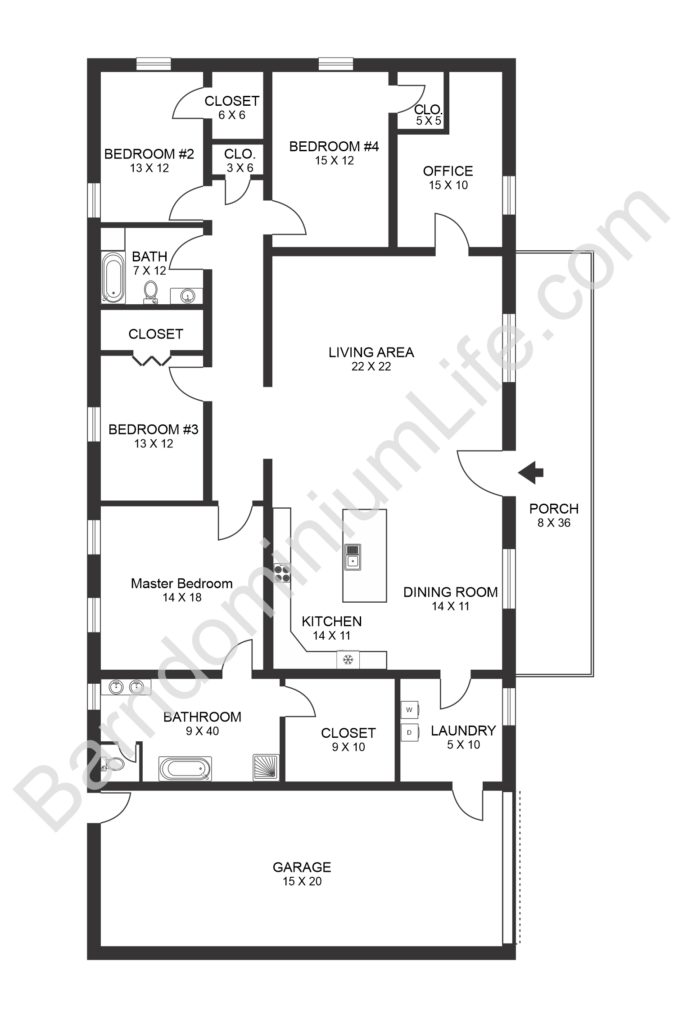 This floor plan includes a spacious porch in just the right location off the open kitchen/dining room/living room area for a bit of reflecting from the indoor glass or out on the porch before or after a great meal, as part of an evening of impressive outdoor entertaining, or as simply a midnight escape, the choice is yours.
A master suite, 3 bedrooms with a shared bath, an office, and a garage add the finishing touches that make it a home.
This floor plan offers up plenty of living space with a large open kitchen/living room/dining area, which includes access to a back and front porch that extends from the master suite all the way to 2 of the 3 bedrooms located on the other side of the home for enjoying porch views when relaxing indoors.
We also love how the spacious living/playroom on the east side of the home provides just the right place for secluded child's play or teen lounging, or since the area also includes an office, it could also be used as the guest wing.
This is the perfect design for homeowners who like to hide out with its spacious walk-in pantry, for storing lots of food, and a game room located just off the front entry for keeping you entertained.
Meanwhile, the large open living room provides the perfect space to lounge in luxury all day, and the long hallway to the master suite provides maximum privacy for sleeping in.
The generous kitchen space at the heart of this floor plan makes it the perfect layout for the passionate home cook or entertainer looking to go design wild in the kitchen.
In the meantime, the playroom just off the kitchen helps ensure your kids stay out of your hair while exploring new recipes, and the laundry room located just off the playroom helps make clean-up easier when they're done.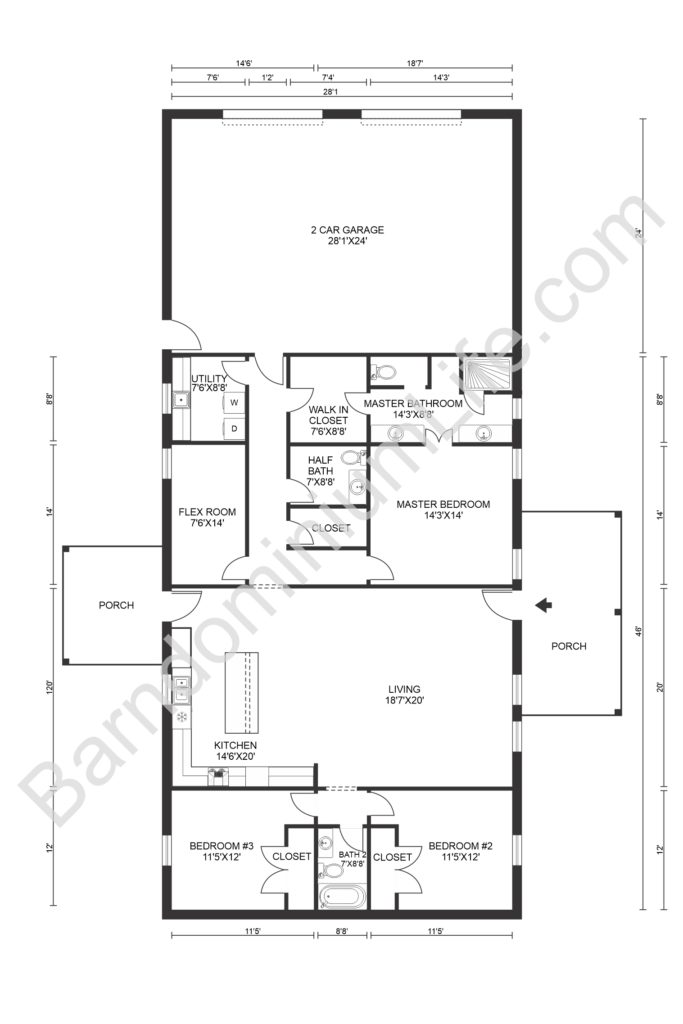 We love how this barndominium floor plan uses its limited square footage in a really efficient way. The garage leads right into a hallway containing access to the washer/dryer, flex room, and master area.
This is a great setup for families as it keeps the two bedrooms very separate from the master bedroom area.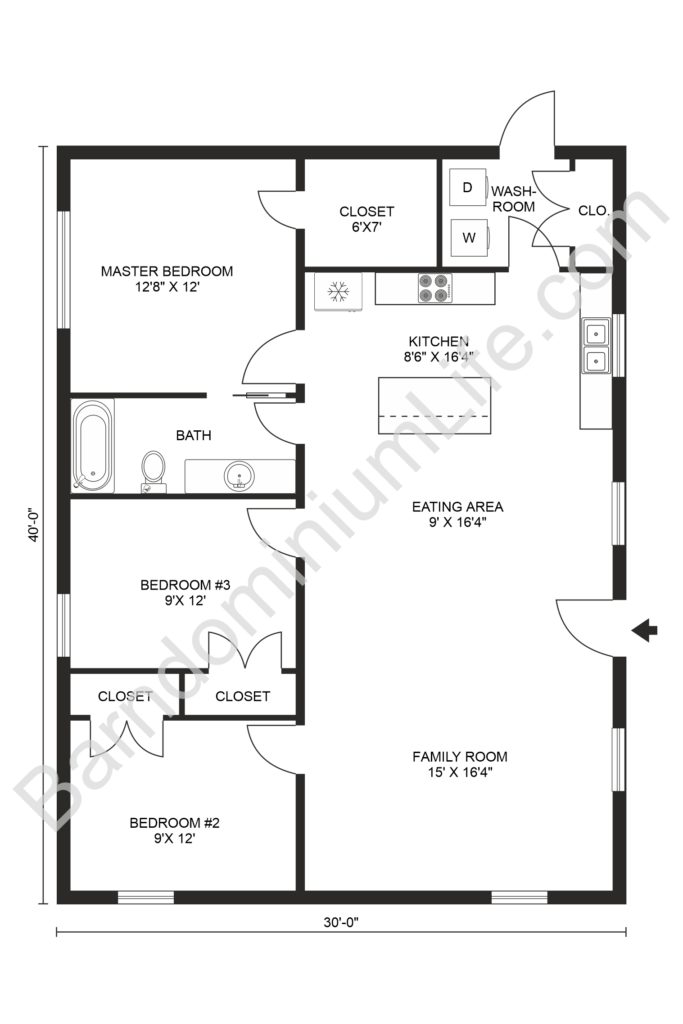 This plan is for the homeowners with family at heart with a generous open kitchen/eating area/family room that takes up the focus of this home.
Meanwhile, the master suite and two other two bedrooms enable small families to rest from the affairs of the day.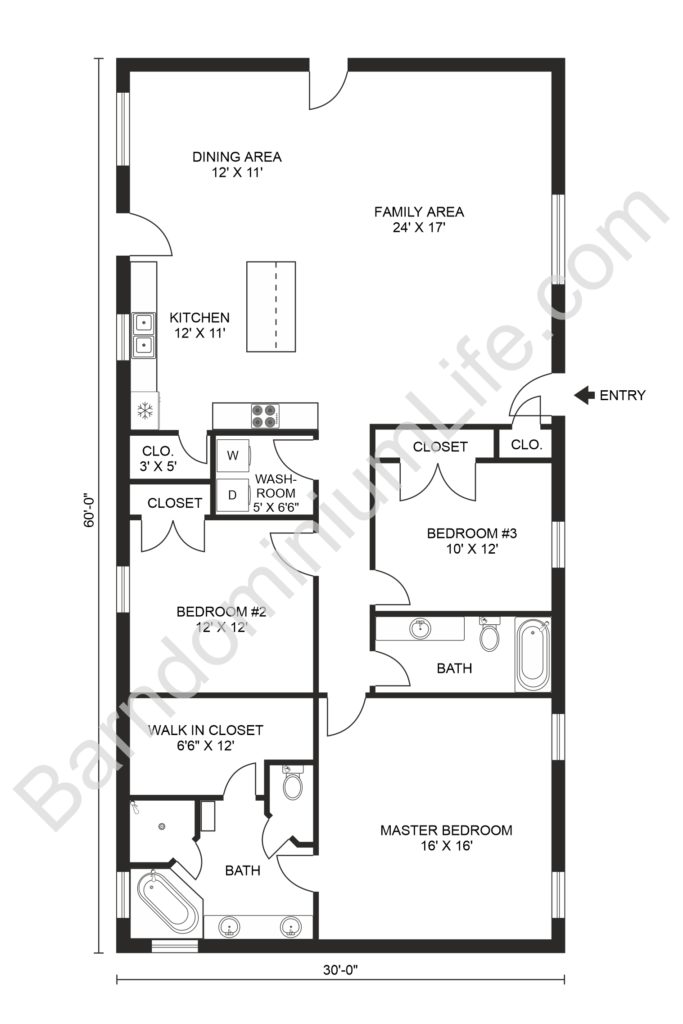 We love how this floor plan features an open kitchen/dining area/family area on one side of the home, while the bedrooms are all located on the other side. This allows for peaceful relaxation on one side of the home, while others engage in entertainment activities on the other side.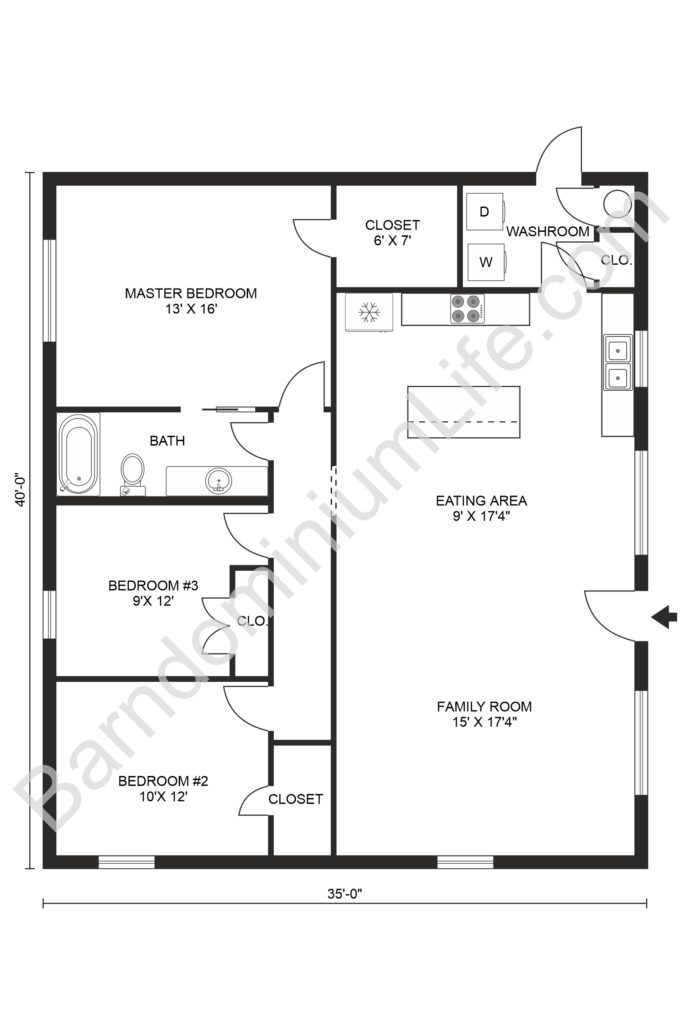 This floor plan features a master bedroom and two bedrooms along with a shared bathroom, which makes it the perfect layout for the traditional family with two kids.
Meanwhile, an airy open eating area/family room provides the perfect place for good family times to be had.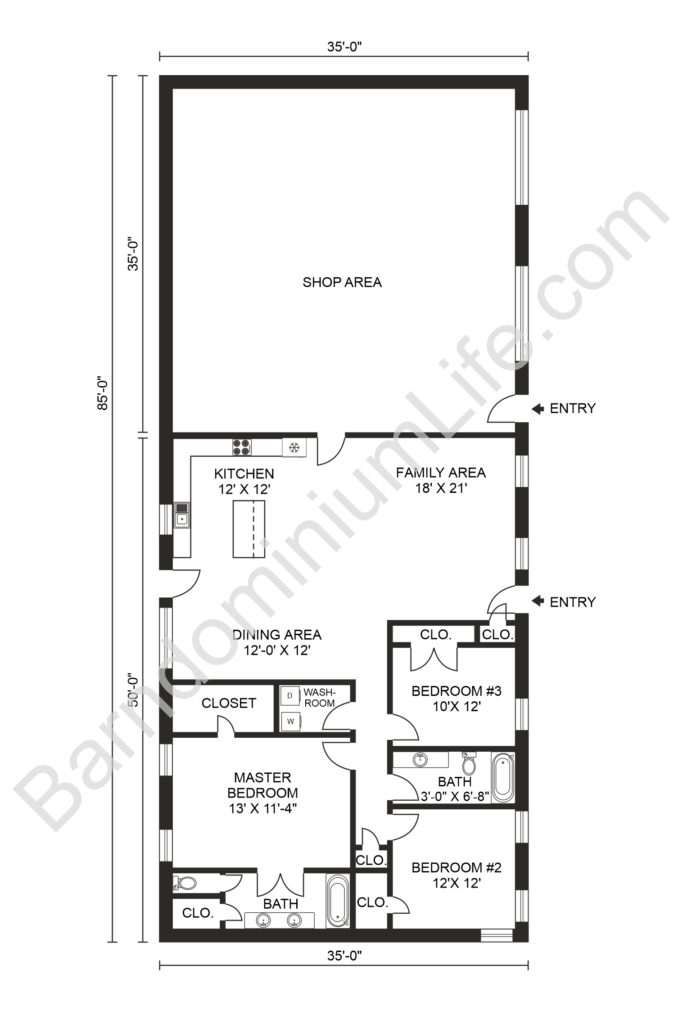 This plan inspires lots of work or hobbying at home with its spacious shop area.
Meanwhile the open kitchen/dining area/family area is great for sharing family meals, and the master bedroom in close proximity of the other bedrooms allows you to remain close to small kids during bedtime.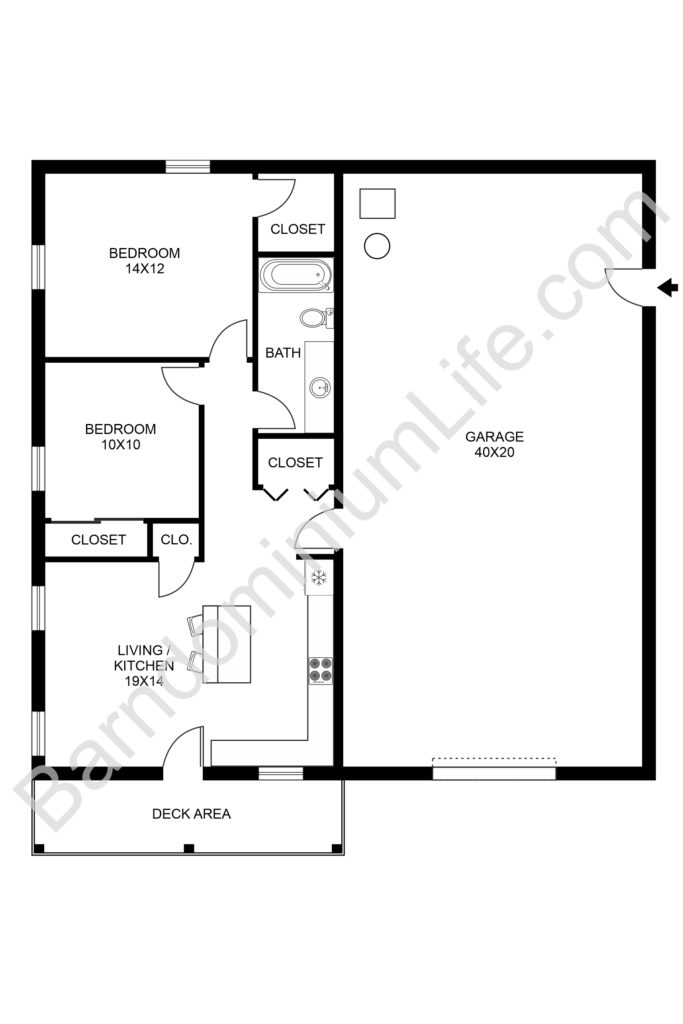 This floor plan's two bedrooms with a shared bathroom and a quaint open living/kitchen area with a deck make it a perfect layout for small vacationing families or friends looking to relax in simple comfort.
We also like how the spacious garage accommodates multiple drivers.
The large shop area and spacious open kitchen/eating area/family room design make it a great layout for families looking to benefit from both family and work. Since it also includes just two bedrooms, it's perfect for small families.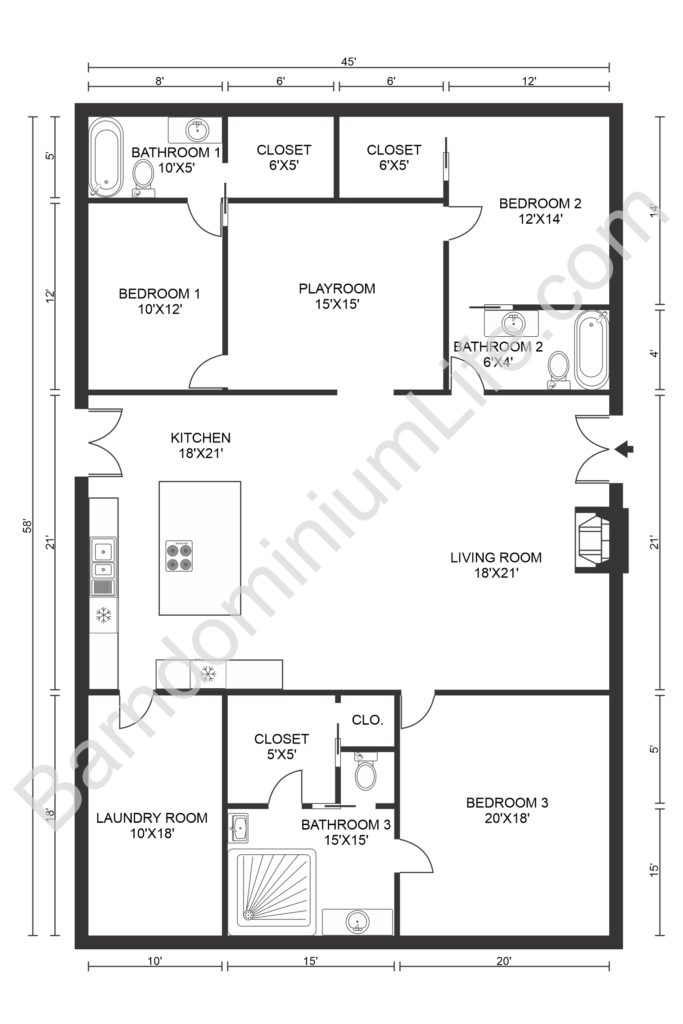 We love how the open kitchen/living room in this floor plan offers a simple design that runs north to south, which enables a perfect view into the cozy living room while preparing meals in the kitchen.
Meanwhile, the playroom located just off the kitchen helps ensure your living room remains tidy.
Get the Barndominium Life Program for step-by-step guidance on how to make your dream barndominium a reality! We'll provide you with information and lots of inspiration about floor plans and how to build your barndominiums on time and under budget!