Ah, the picture-perfect home! Who wouldn't love it? This featured Barndominium in Texas is what the builder, HL Custom Homes calls the Paradise Home with its expansive shop. Located in Boyd, it is 2400 square feet of living space and features a 30×40 garage. Check out the photos and you'll see why it's called the Paradise Home.
But before we dive in, let's recap the reasons why we love living in barndominiums. Whether you're looking to build your own barndominium or buy a barndominium that is for sale in DFW, barndominiums offer a number of advantages over regular homes.
Let's start it off with why we will always pick the barndo over a house. First, it's hard to deny the rustic elegance of barndos. But more than that, a huge advantage of barndominium homes is their cost.
Barndominiums are now so popular that most people consider the option of getting one whether for a vacation house, retirement home, or the ultimate family dream home. These buildings are more common in Texas and in bordering states. These buildings may seem like they're always enormous. Not so fast my friend! On the contrary, that is where the flexibility of barndominiums comes in. It can come in Texas-sized, luxurious ones, or the mid-range to smaller ones with enough space for only a person or two.
Texas Barndominium Front Exterior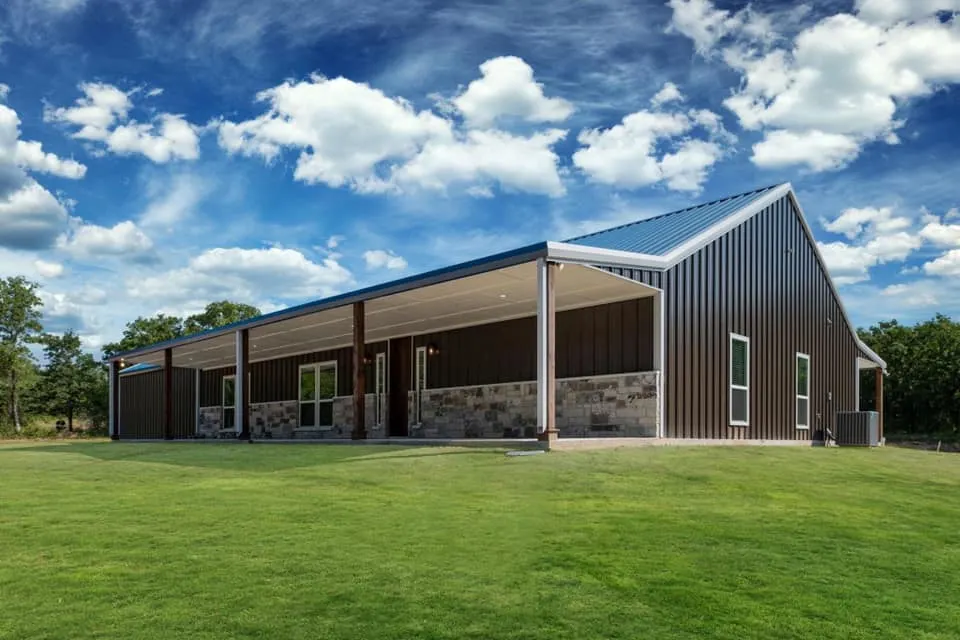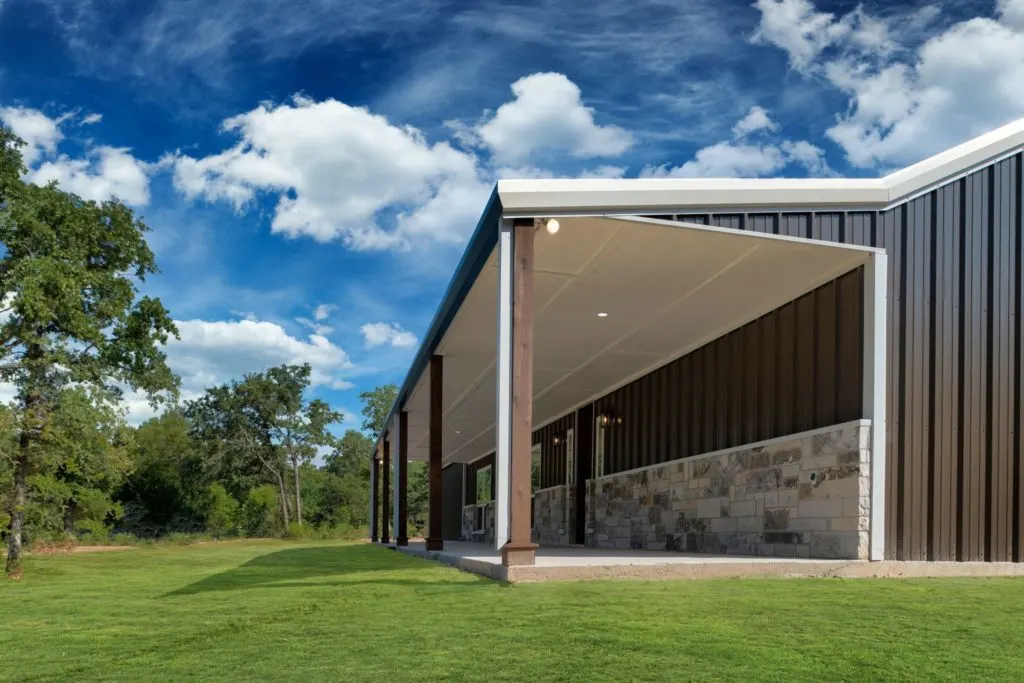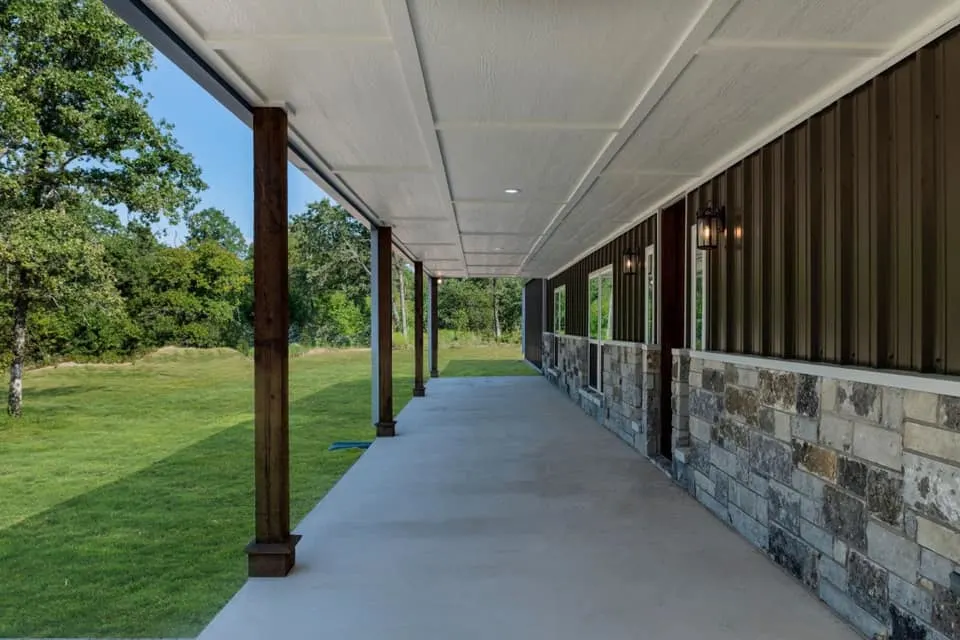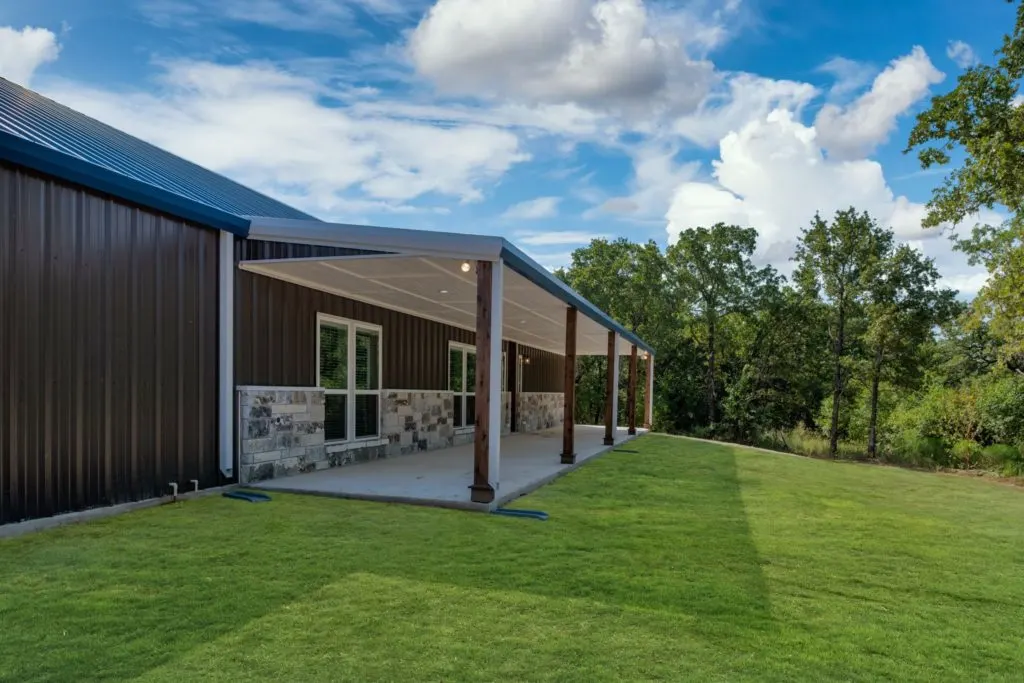 Texas Barndominium Back view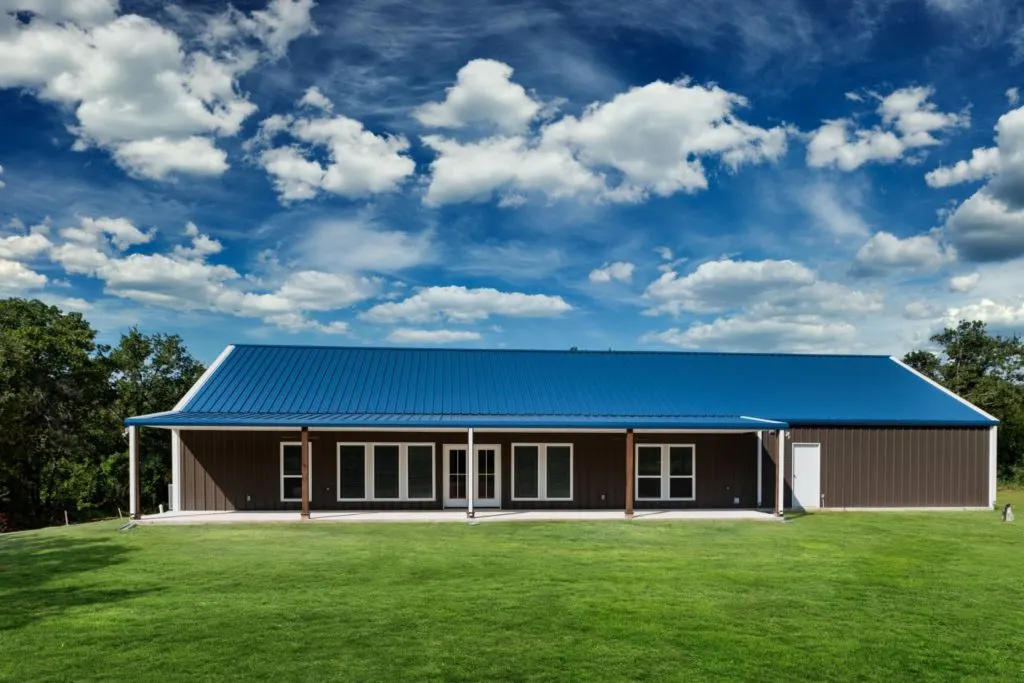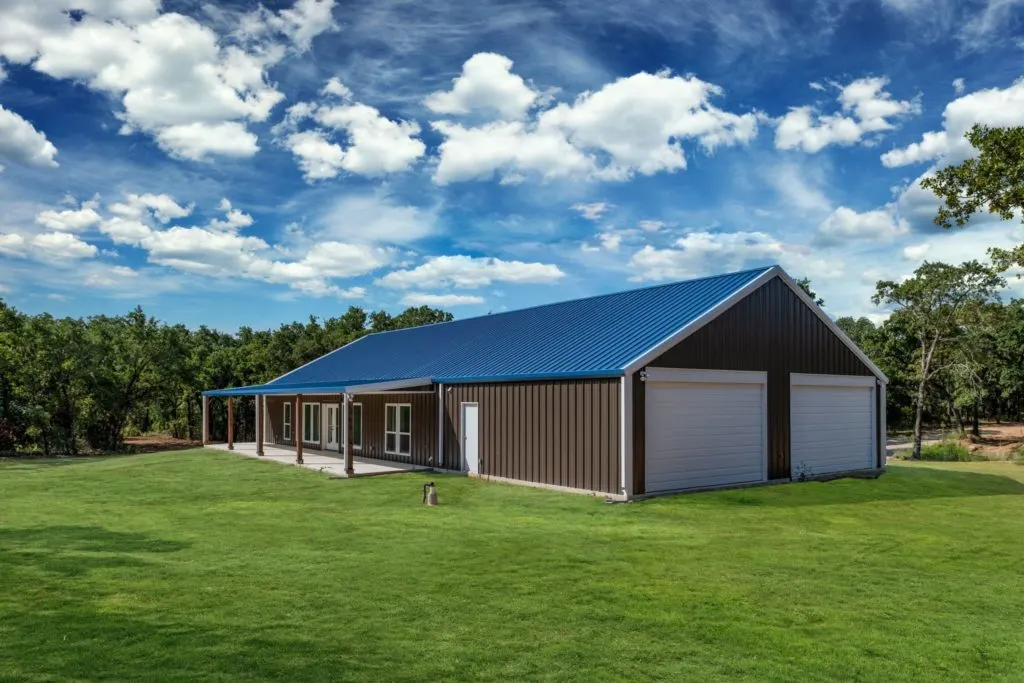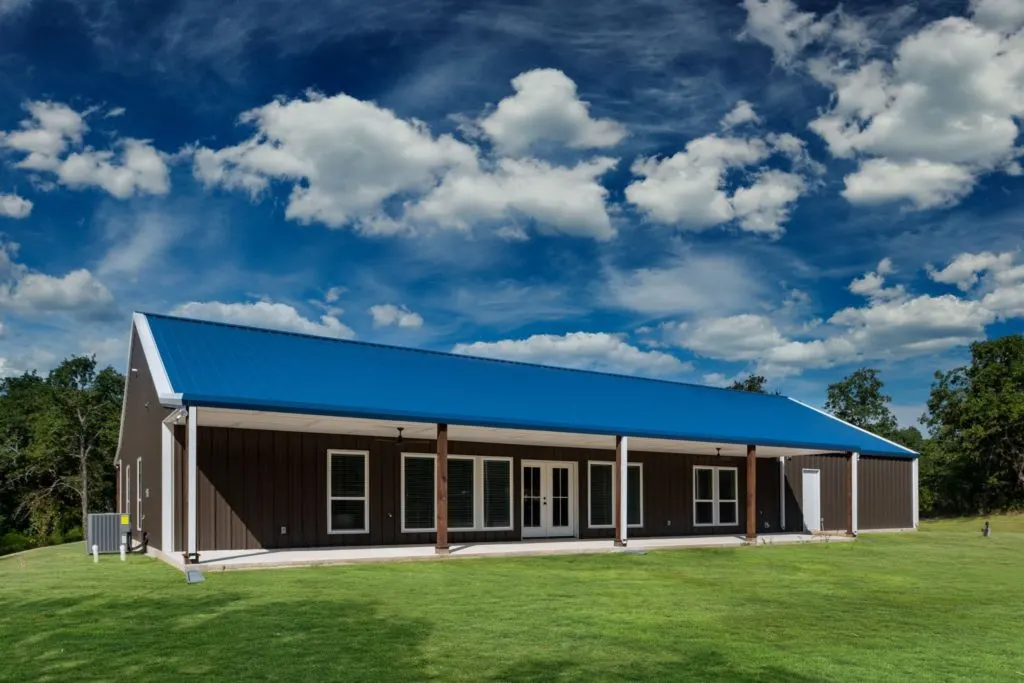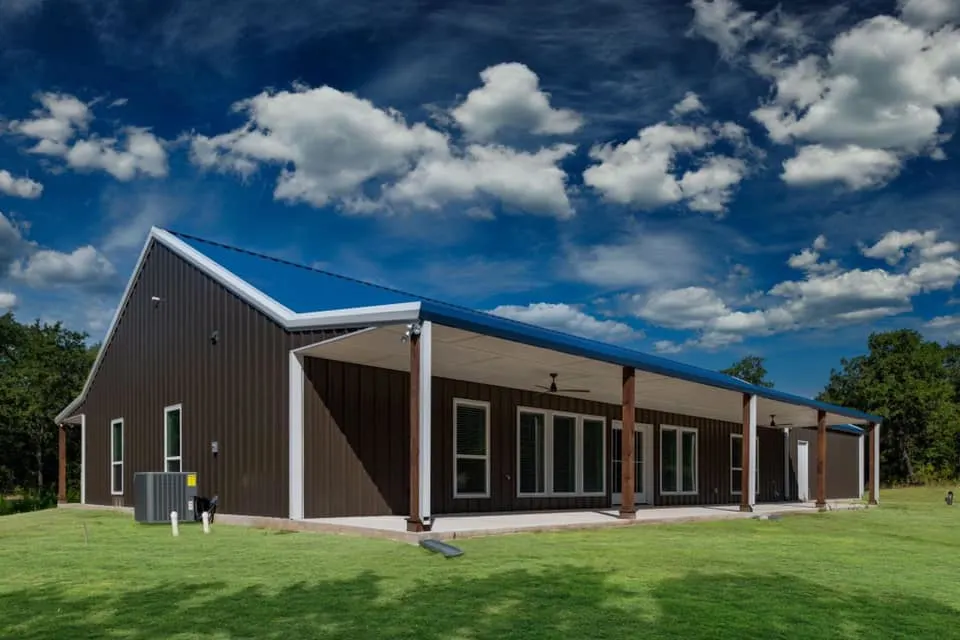 Texas Barndominium Open Concept Interior
Another thing to love about barndos is the space, and it's even more spacious inside with the open concept that most of these homes have. The open concept layout is popular because of its airy feel.
More advantages of having the open concept are:
Better Traffic Flow where people can move freely without doors to open and walls that can hinder movement
Improved socializing and communication without the walls so people can talk from across the rooms.
Areas without windows get a share of natural light throughout the entire room.
An open floor plan is highly desirable and has a higher real estate value to prospective buyers.
Much easier parental supervision for families that have small kids while the parents do chores.
More flexible layout and easier to rearrange furniture without the wall partitions.
Multifunctional spaces depending on the current need.
There is always a way to make your open concept home feel cozy. However, the disadvantages include:
Costly to heat and cool the entire space.
Without walls, open-concept layouts are dependent on steel or laminated beams for support which requires a higher construction cost.
It can get very noisy without the partition walls to block the noise.
The spaces may appear cluttered without walls to define territorial space.
The open space makes it hard to find quiet spaces.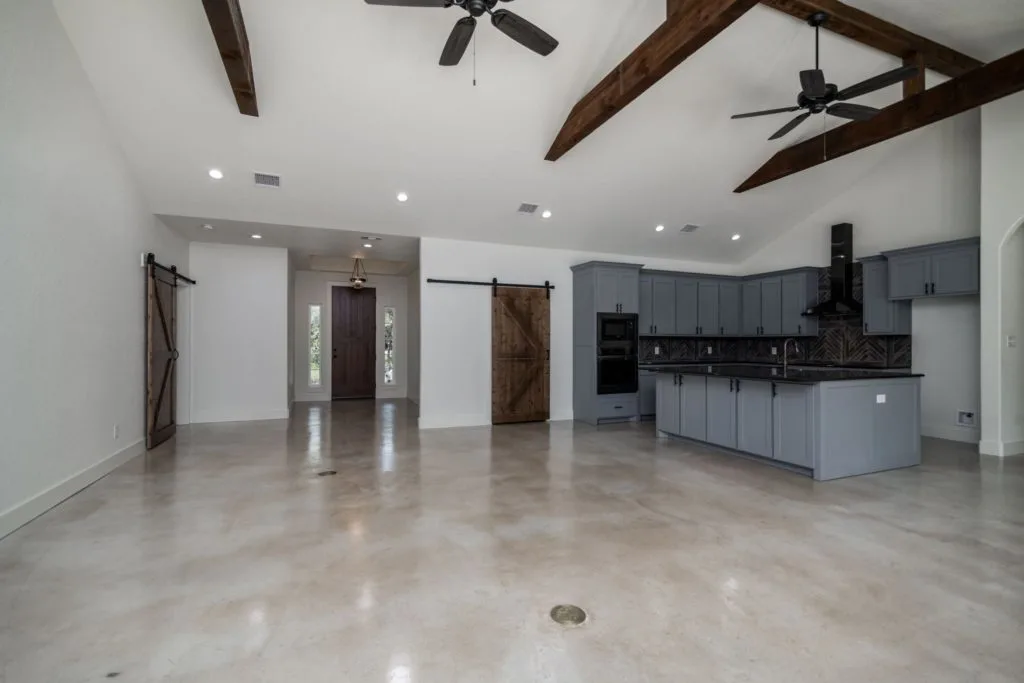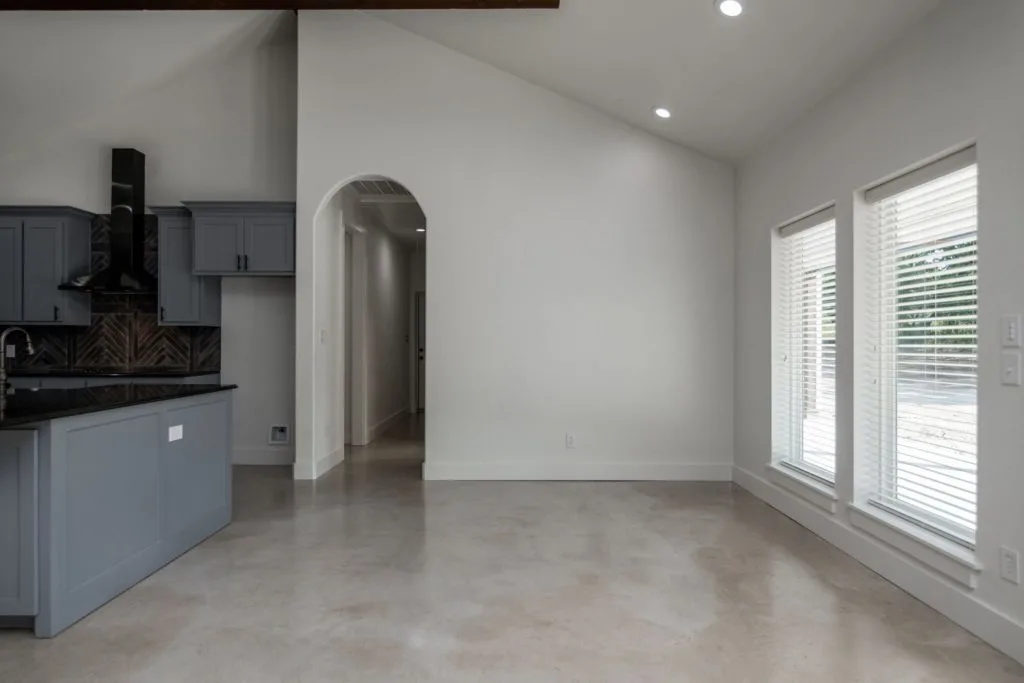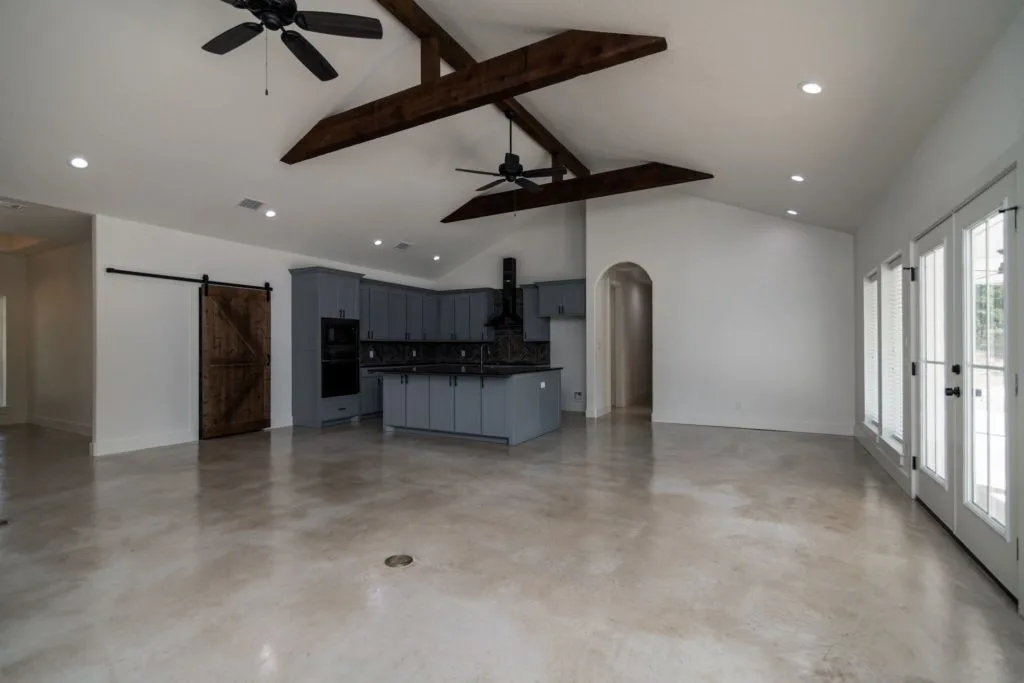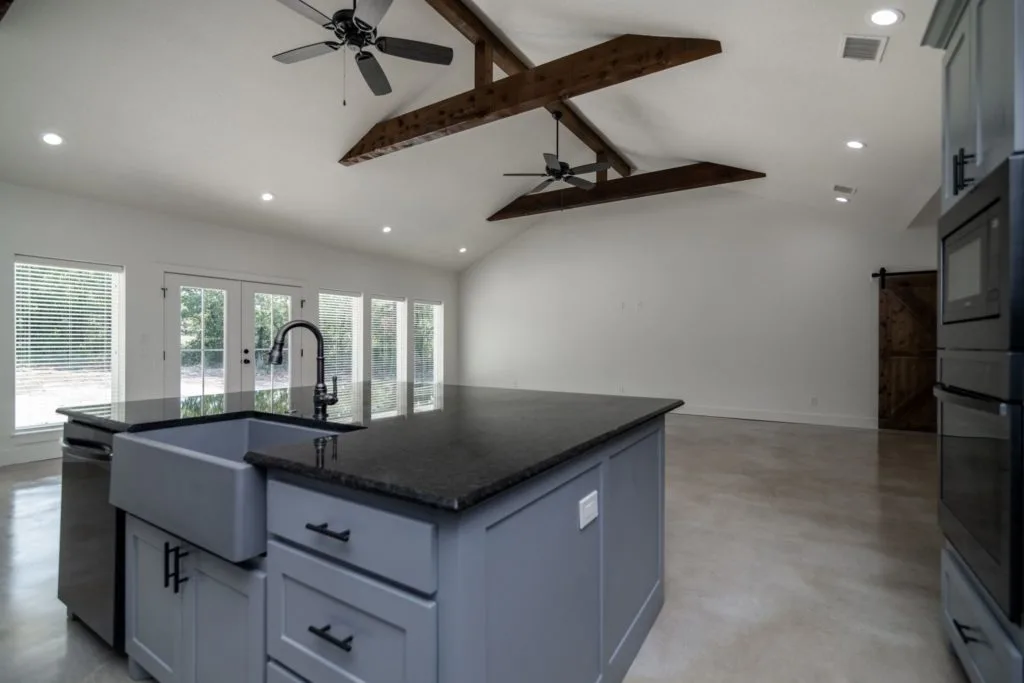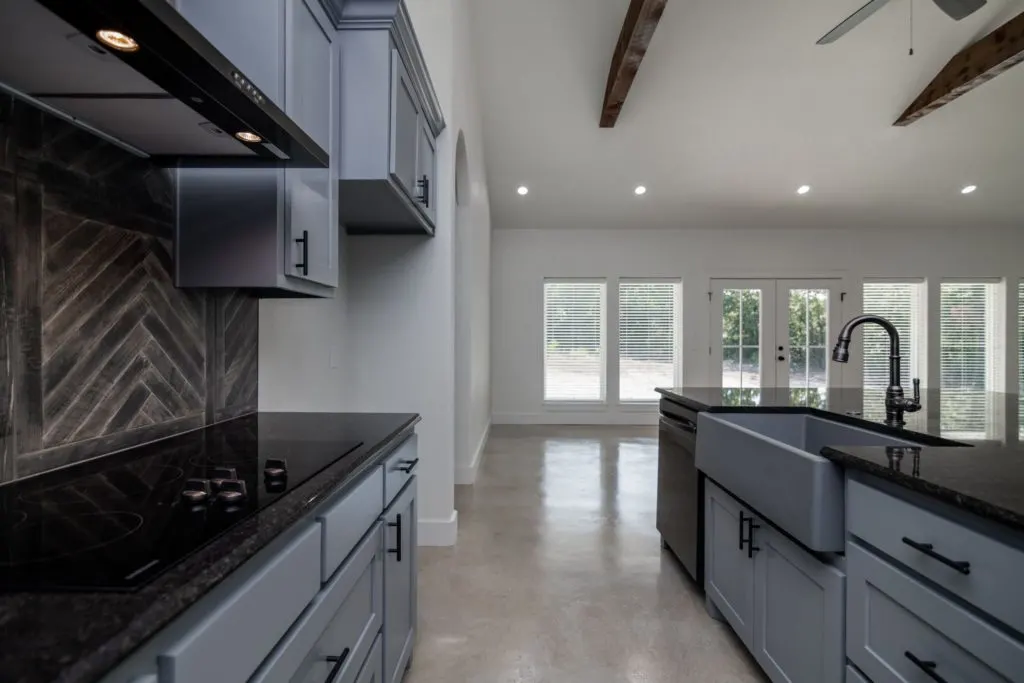 Bedrooms
This Texas Barndominium has a spacious master bedroom, a huge walk-in closet, and a rather plush bathroom. In some layouts, the bathroom and closet usually sit close together which could be for easier access. In this featured barndo, however, the bathroom is across the closet on the other end of the room.
Master bedroom, closet, and bathroom photos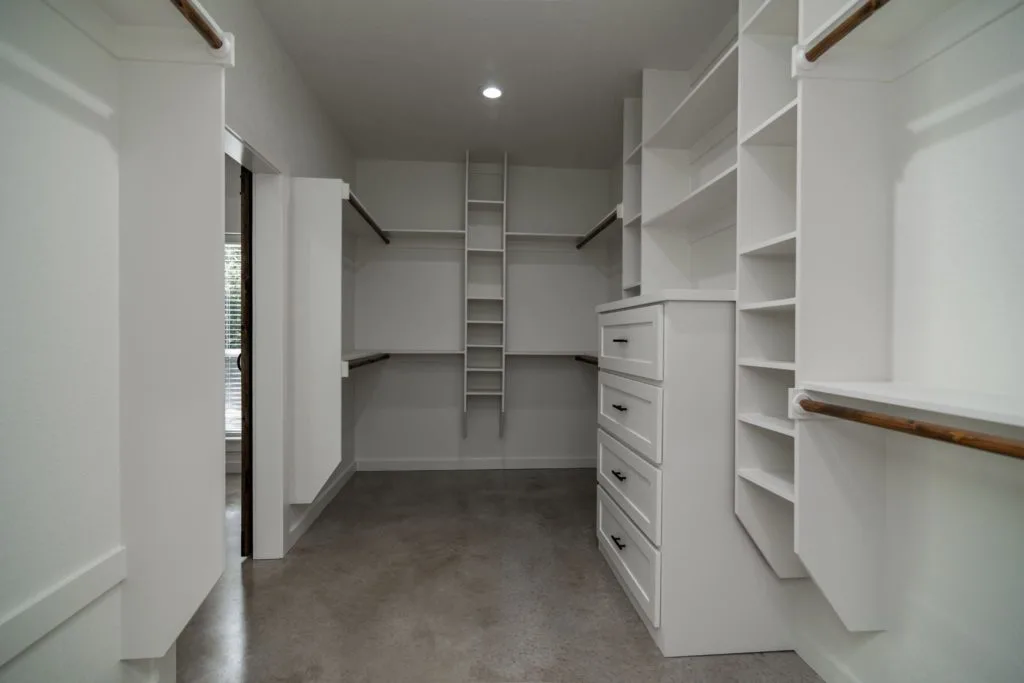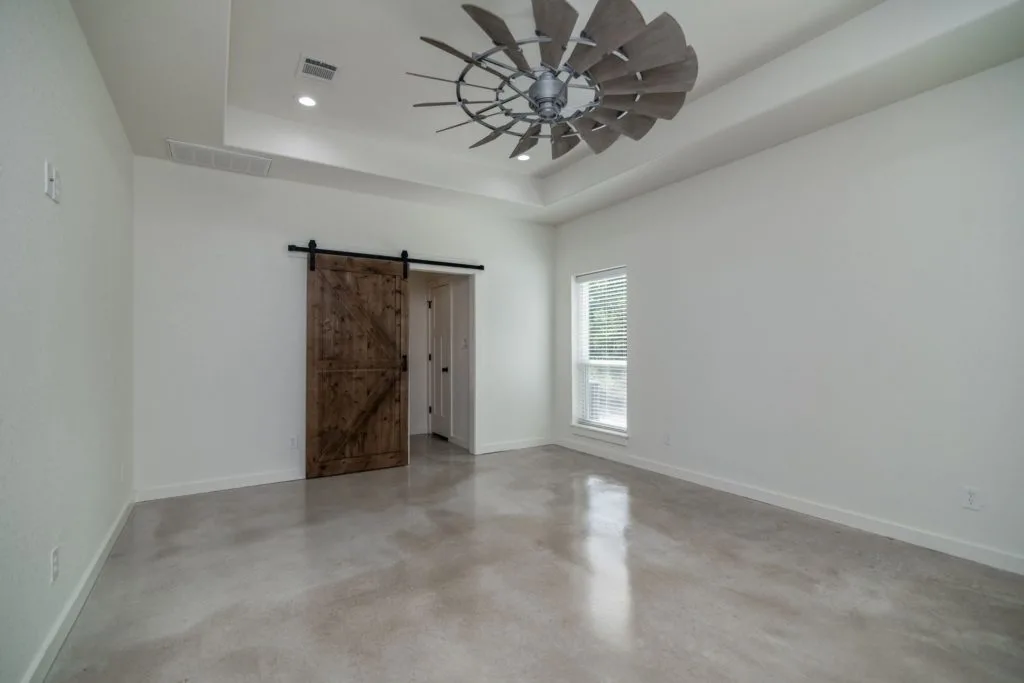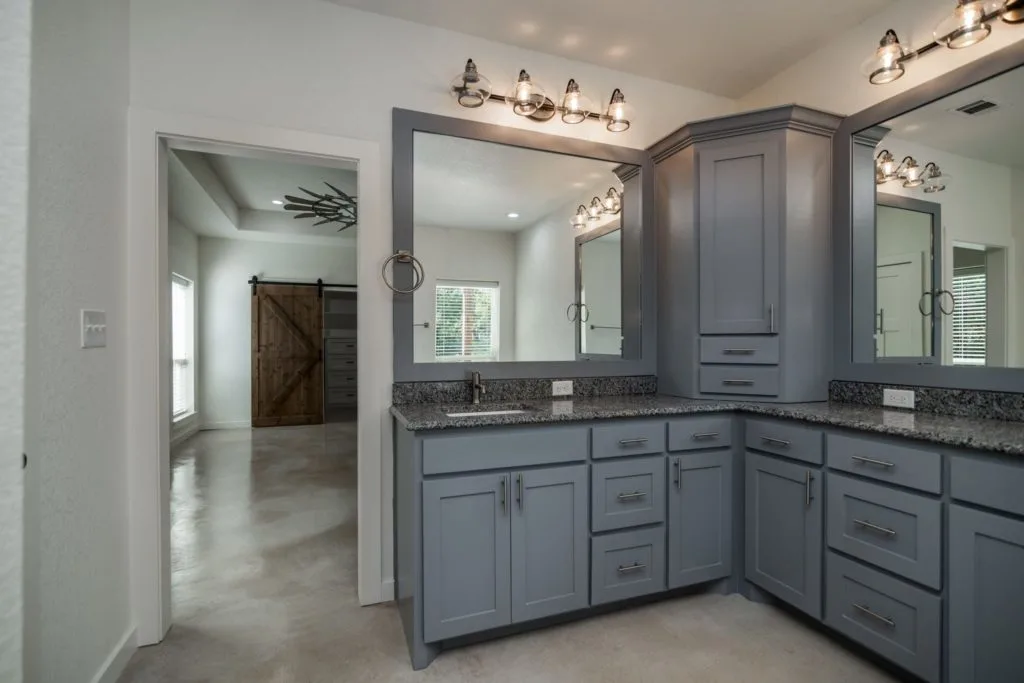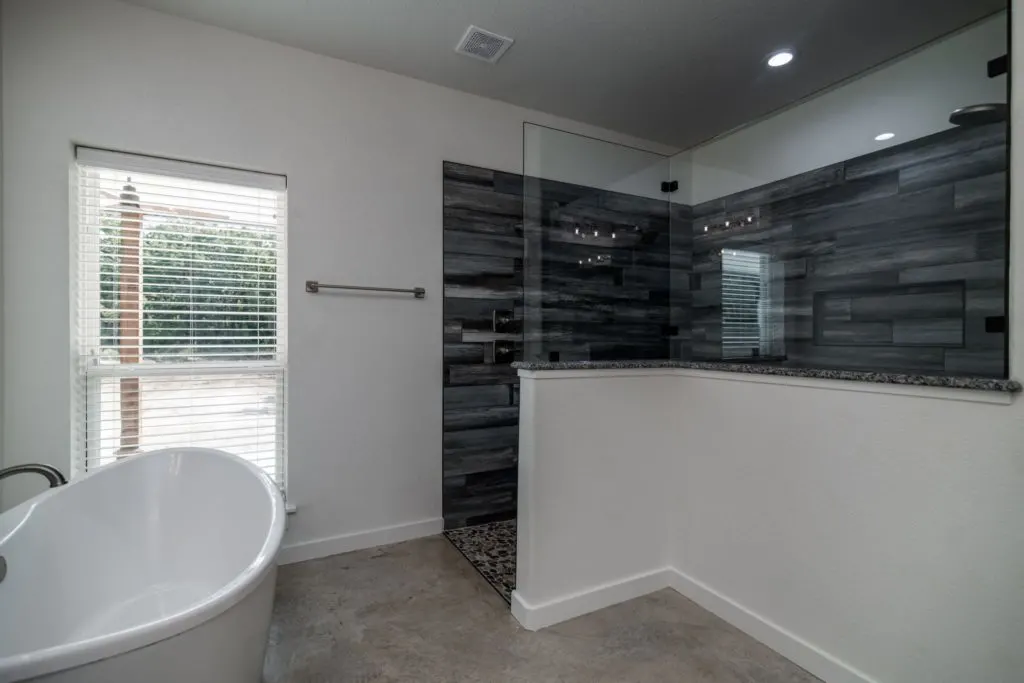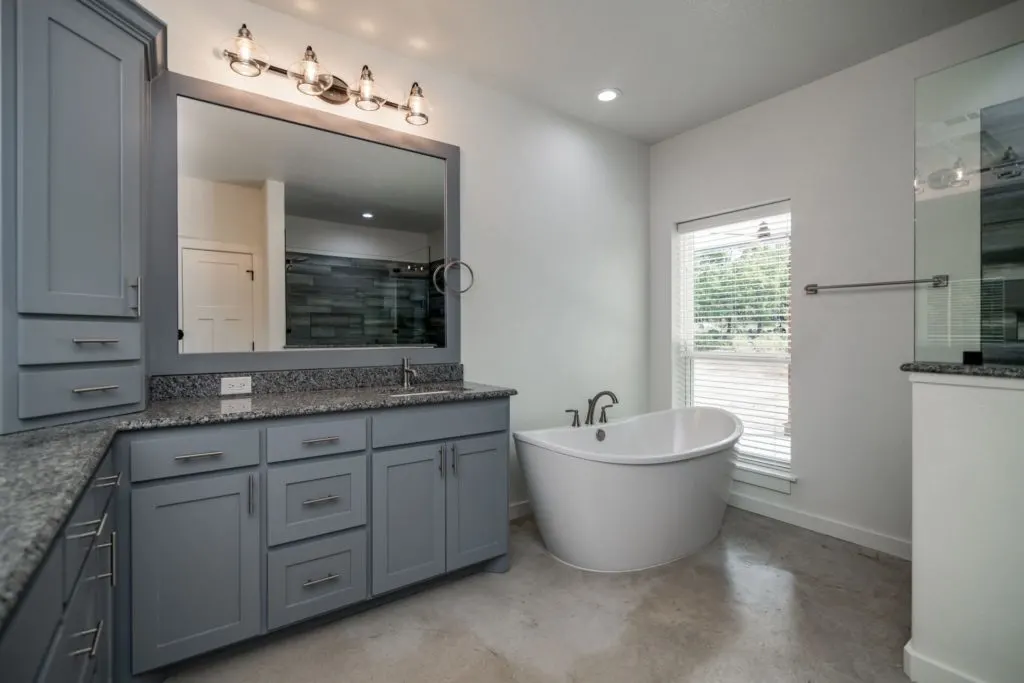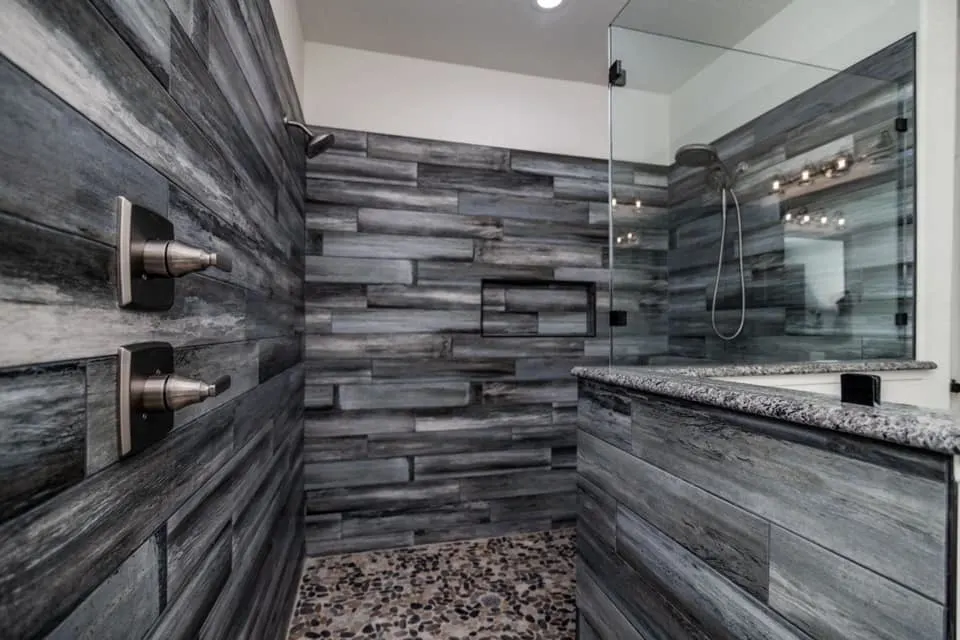 Bathroom 2
Using another color combination of black sink and cabinet handles against gray cabinets and vanity frame, this bathroom also looks neat and simple but still has the touch of class. It's a bit smaller than the master bathroom, though.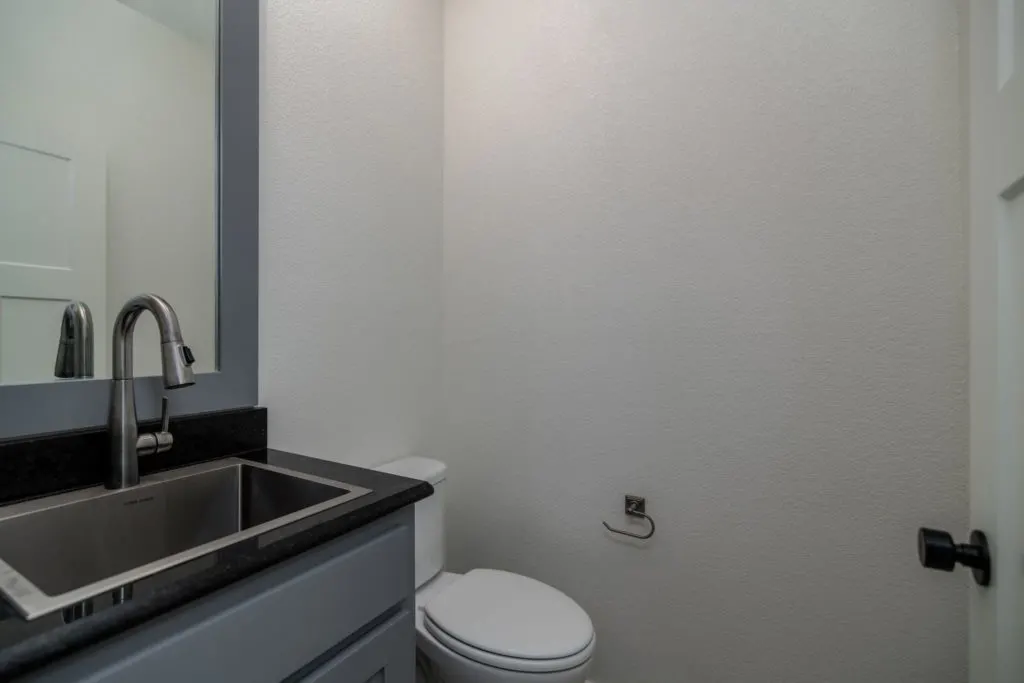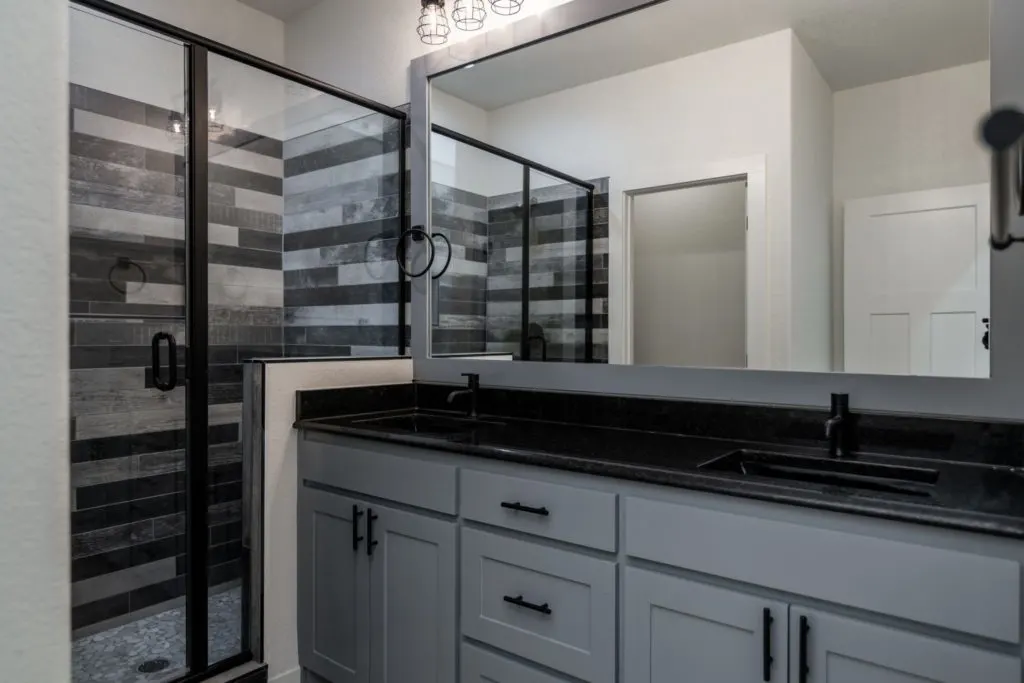 More rooms…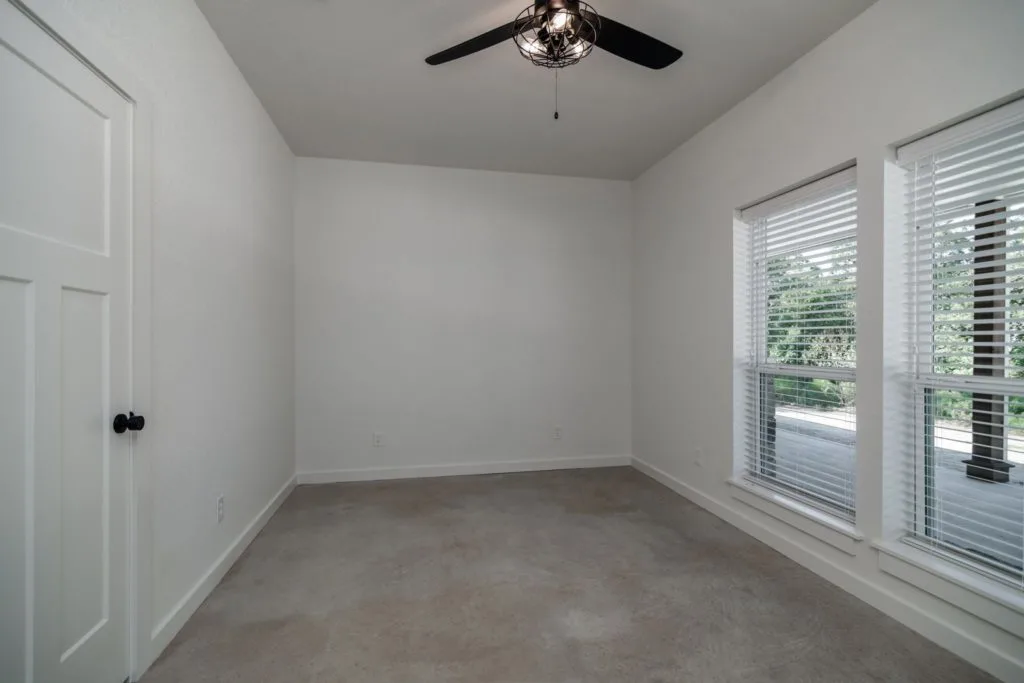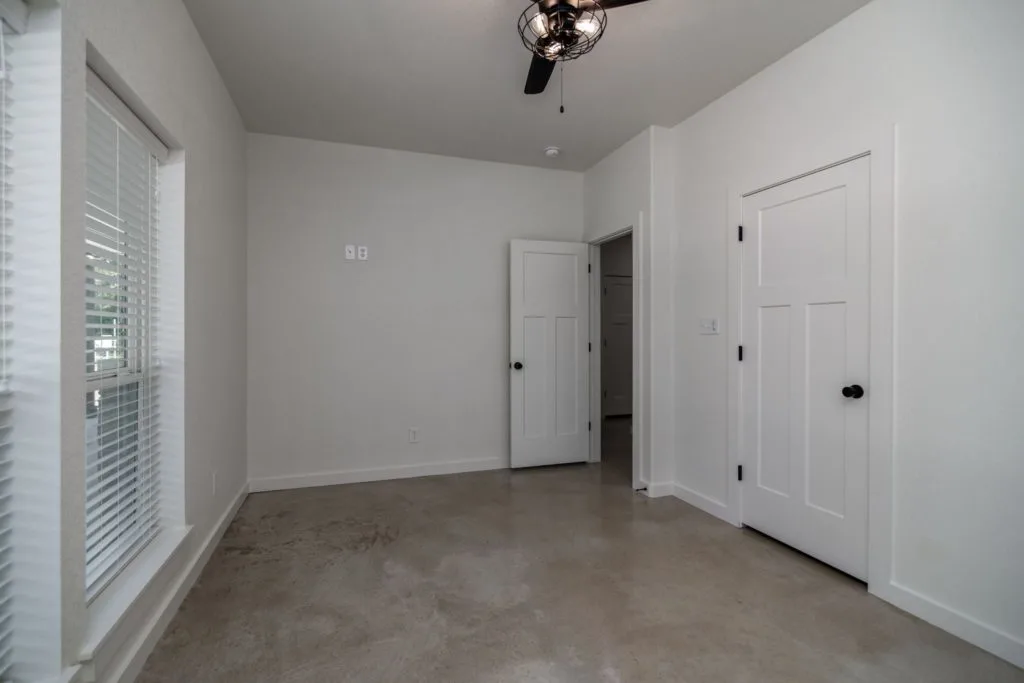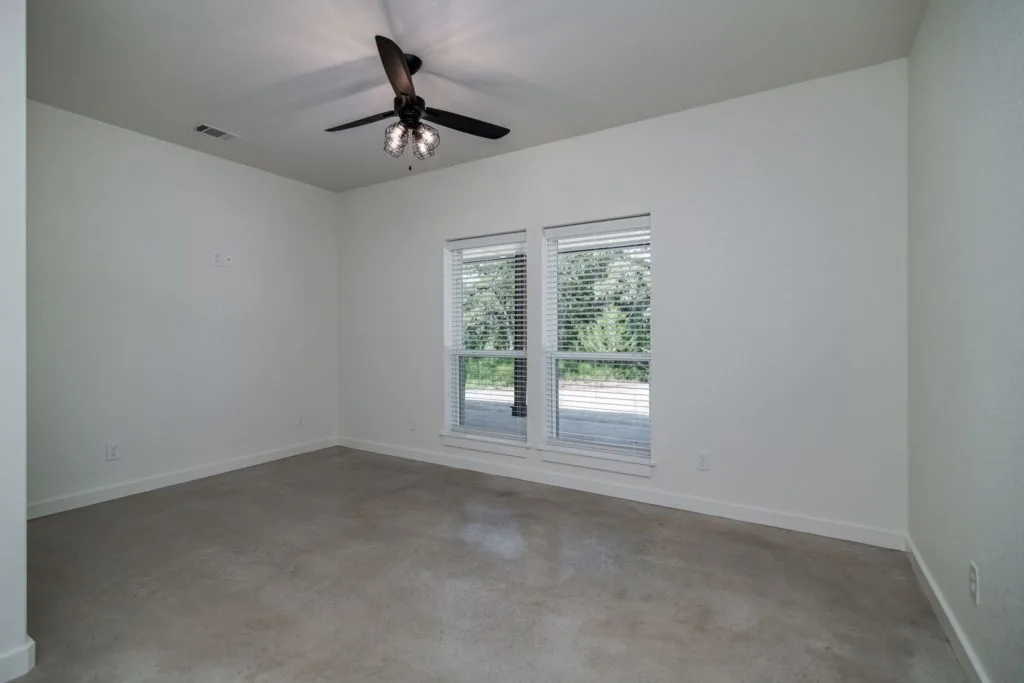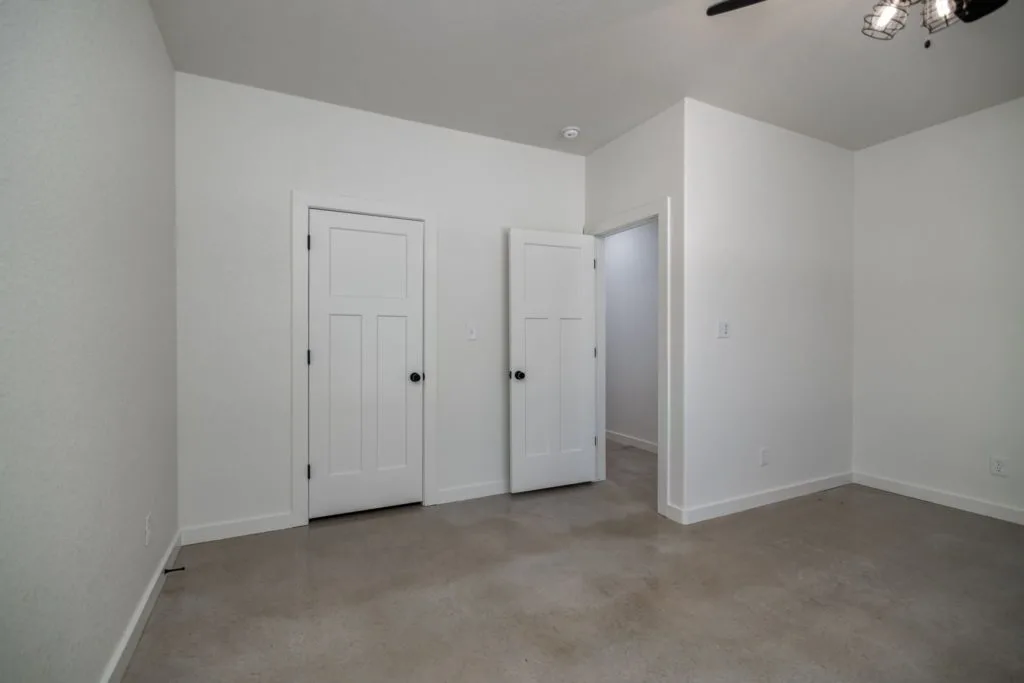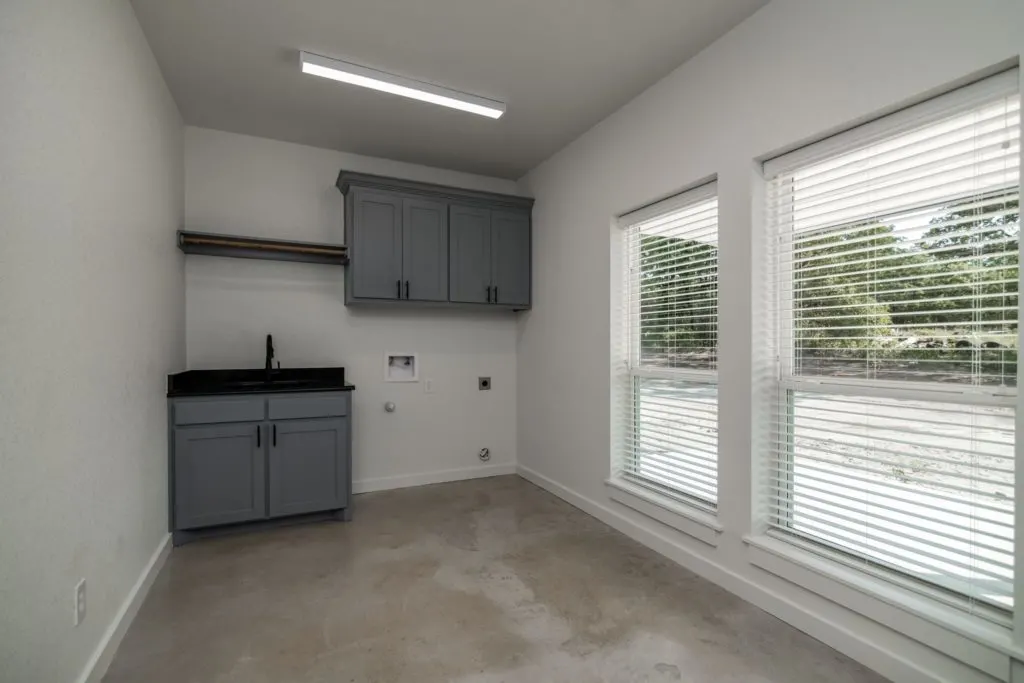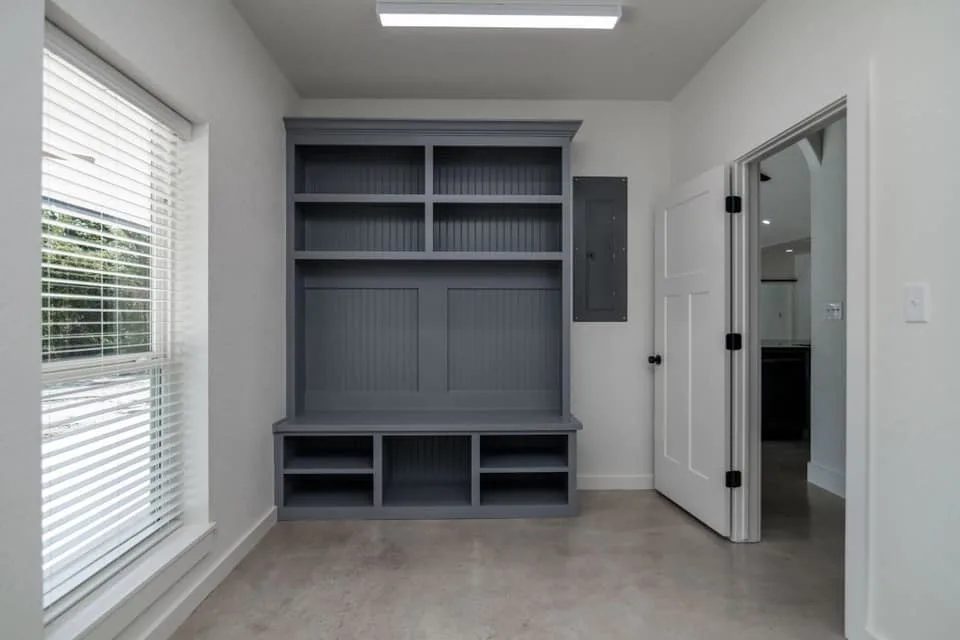 The garage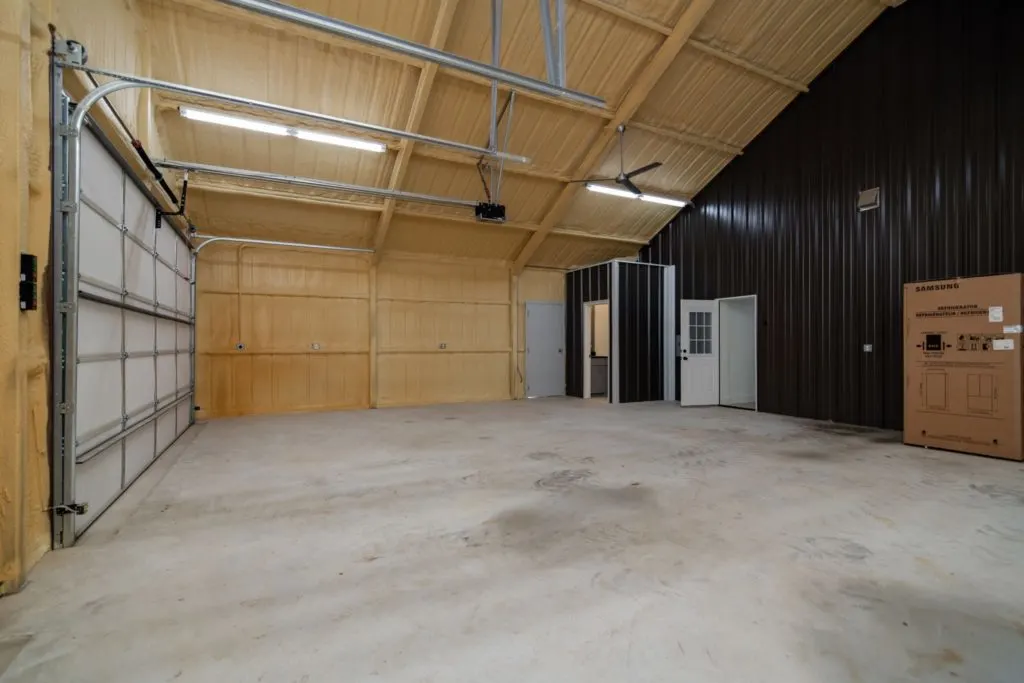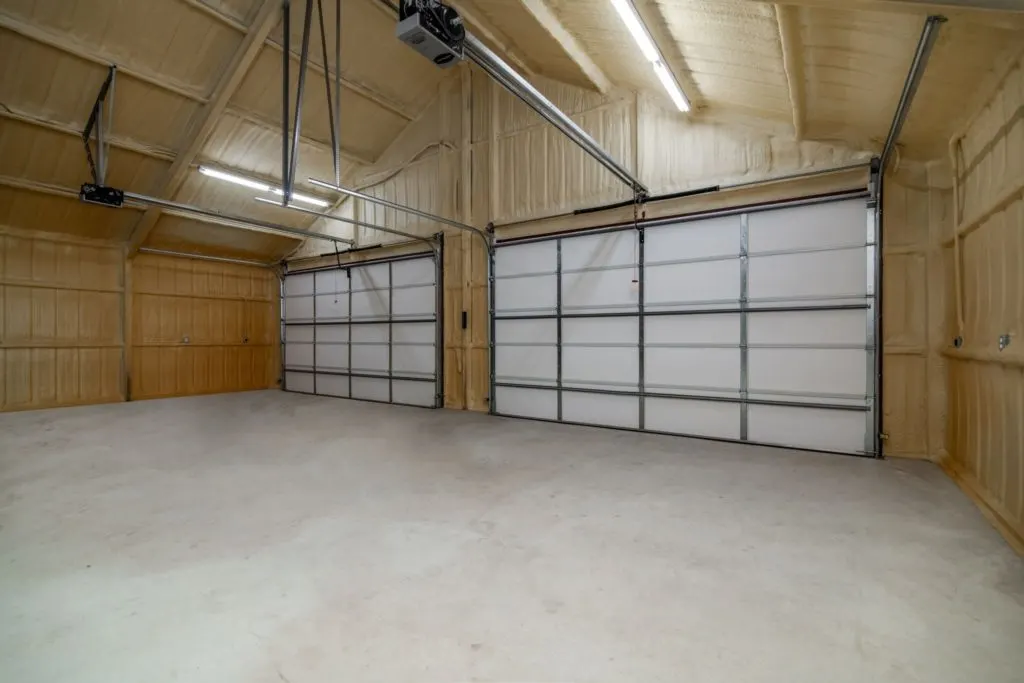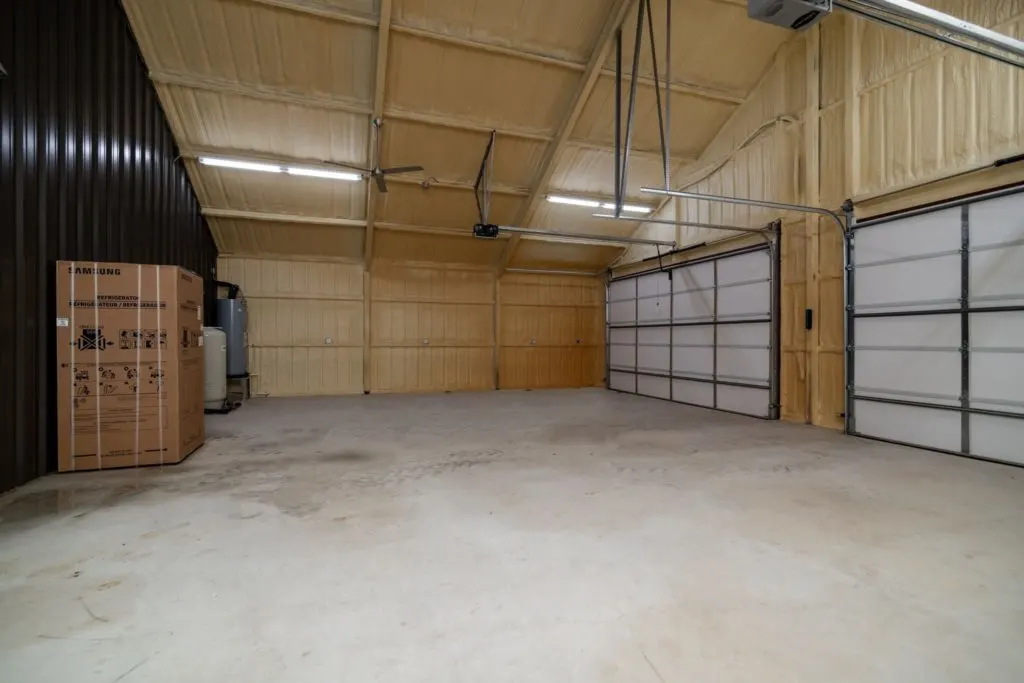 This Texas Barndominium can only present in the picture the many things we love about living in a barndo. Surely, there are still a lot more and that can only be fully told by those living in their dream barndo homes.
Find more detailed information and step-by-step guides. Get the Barndominium Life Program!
Gail currently spends her free time geeking out about what's new and trending in the world of barndominiums.
She is the former executive editor of BarndominiumLife.com and loves working with the team and members of the barndominium community. She now contributes to the blog on occasion, but only when she feels like it!