Building a custom home is an incredibly worthwhile project and one that everyone dreams about at some point. It can be very rewarding, but for many, it can also be one of the most challenging projects a person can take on. Many people think about working on a home build project, but very few accomplish it due to the cost and time investment. That's why building a Greensboro NC barndominium is such a fantastic alternative to a traditional home.
While building a North Carolina barndominium is more accessible, it can still be challenging. Because of that, it's important to be as prepared as possible. To help you get started, we have put together a complete guide to building a Greensboro NC barndominium. With a solid foundation of knowledge, you can be living in your own custom dream home with minimal issues during the build process.
Why Build a Greensboro NC Barndominium?
A barndominium is a home built using the shell and frame of a post frame building or pole barn. These structures use metal poles that are driven into the ground and held in place with a concrete slab foundation. They are traditionally used for agricultural purposes like warehouses, stables, and barns. However, with a little bit of modification, they can also be turned into amazing custom homes with all the necessary amenities.
There are all kinds of benefits to building a Greensboro NC barndominium but one of the most important is their durability. Because barndos are built with an all-steel frame and exterior, they are incredibly durable. They are not susceptible to things like mold, rot, and mildew like traditional homes are. This can end up saving you thousands of dollars over the years.
Cost of Building a Greensboro NC Barndominium
How much does it cost to build a barndominium in Greensboro NC?
The other major benefit of building a Greensboro NC barndominium is the price. For example, the cost of building a traditional home in Greensboro is, on average, around $525,500. However, it is important to note that this price will only get you the structure of the home itself. It will not get you all the custom touches and design elements you would want with a home you build yourself
A Greensboro NC barndominium, on the other hand, is quite a bit cheaper. Usually, you can get one of these homes built for anywhere between $200,000 and $260,000. This leaves a lot of room in your budget for all the things you want to include with your home. Things like custom cabinets and counters can go a long way in making your home truly special.
Greensboro NC Barndominium Builders
Carolina Post Frame Barndominiums
The company you choose to build your Greensboro NC barndominium is an incredibly important factor. Carolina Post Frame Barndominiums prides themselves on creating beautiful custom homes. If you are someone who has a vision that you want to make a reality, they are going to be one of your best bets. They have several different model homes that you can look at and see if their style is going to be suitable for you.
The Barndo Co.
When choosing a builder, you want to find one that has the experience and ideas you need. The Barndo Co. believes that you shouldn't have to make sacrifices just because you are building a barndo. They want to help you get everything you want out of your custom home. For people who are new to the home construction industry or those who want the best possible results, they are an excellent choice.
Greensboro NC Barndominium Kit Providers
Country Wide Barns
In some cases, you may want to build your Greensboro NC barndominium using a manufactured kit. Country Wide Barns is one of the largest barndo kit providers in the country. They have a wide variety of styles and designs that you can choose from and use to get the best outcome. Whether you want to build something small and simple or have a few more complex ideas, they can help you make your vision a reality.
BuildMax
When choosing a provider for your Greensboro NC barndominium kit, you need to know that they have you covered. BuildMax has a huge variety of kits to choose from as well as some extra features like lending. This makes them a great one-stop shop for all your barndo kit needs. If you are building a barndo for the first time, this can be an incredibly helpful feature.
Barndominium Floor Plans in Greensboro, NC
Here are a variety of barndominium floor plans that combine rustic and modern elements for a stylish and distinctive living space.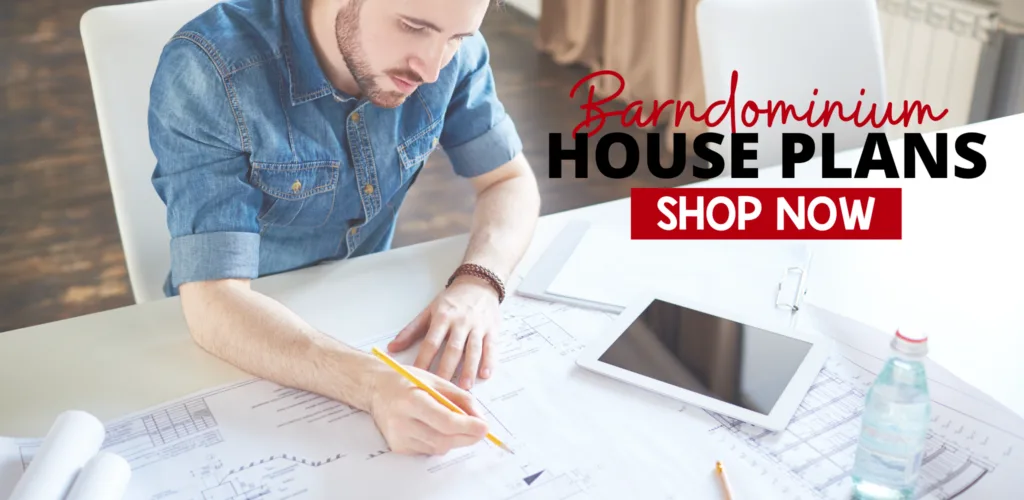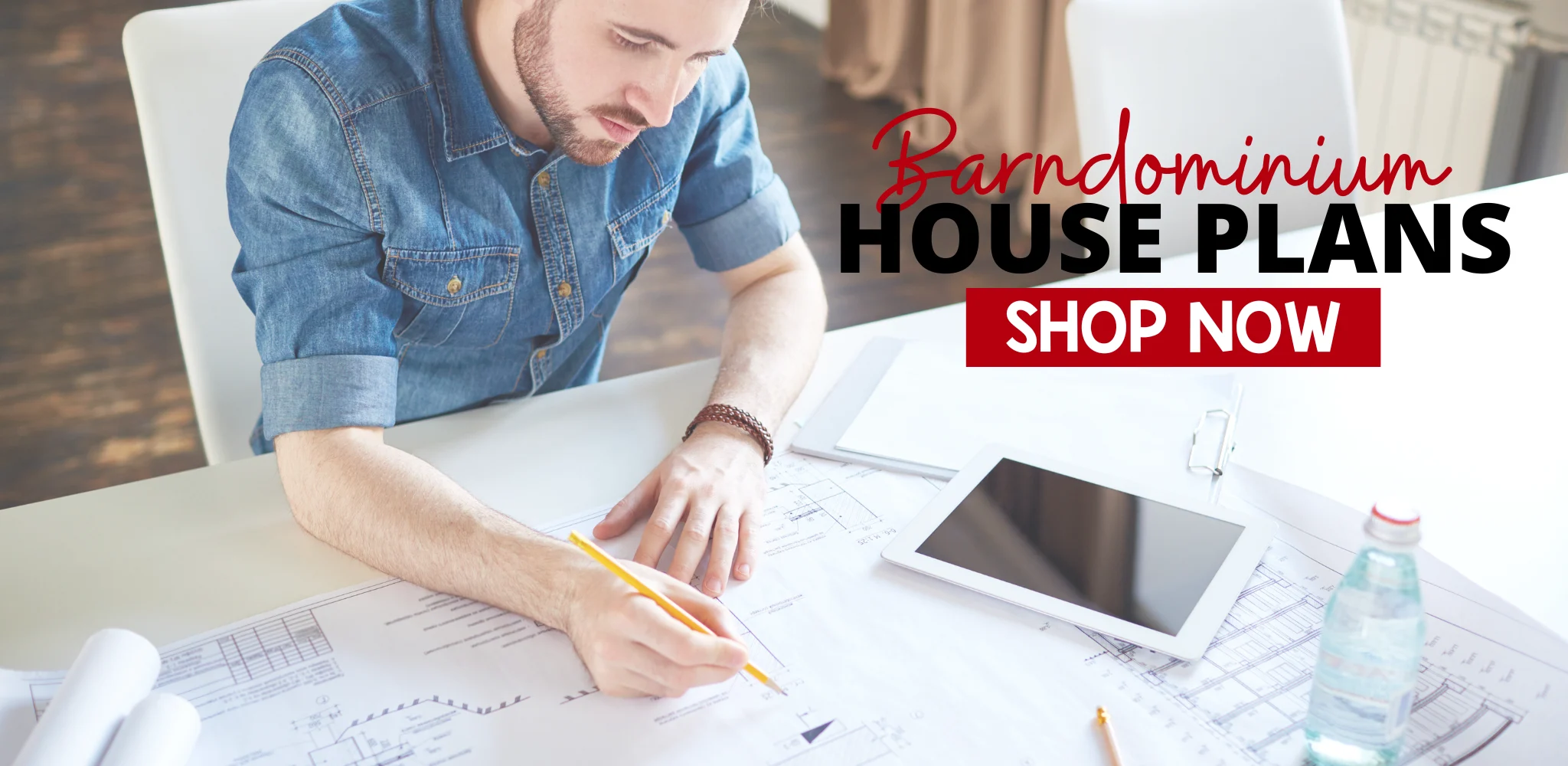 Check out our complete selection of barndominium floor plans here.
Greensboro NC Barndominium Financing
Barndominium Financing Request
One of the biggest challenges you will come across when building a Greensboro NC barndominium is finding financing. While barndominiums are certainly becoming more popular all the time, many banks still don't know how to classify them. This means that you could have trouble finding a loan that suits your needs and covers all your bases. However, with a little extra work, you can set yourself up for success.
Before you start taking meetings with lenders, be sure to have a detailed construction plan ready. This will show the lenders that you are serious about the project and plan on completing it all the way to the end. This plan should include things like your builder, where your land is located, and what timelines you expect to follow. Any time you can show that you are not a risk, you are increasing your odds of success.
Greensboro NC Barndominium Insurance
You may also have a slightly difficult time finding insurance for your Greensboro NC barndominium. Just like with the banks, insurance companies are still adjusting to the changing market of alternative housing. This just means that you will have to do some extra record-keeping to get the coverage you need.
Keep track of all your spending when you are building your barndominium. Then, once everything is finished, get the home evaluated by a professional home appraiser. They will help you work with your insurance agent to find the right policy for your barndo. This way, you can rest easy knowing that your new home is protected.
Conclusion
Building a Greensboro NC barndominium is a fantastic project with so many possibilities and options available to you. However, you still need to know what you can expect from the process and what it takes to get it done. With a little bit of preparation, you can create the perfect home for yourself and your family.
If you would like more guides like this one, check out the rest of BarndominiumLife.com. There, you will find more helpful tips and tricks from the pros. You will also find featured barndominiums, barndominium floor plans, and information on financing and insurance. Knowing as much as you can will help you get the best results for your dream home.
Michael O'Connor is a seasoned barndominium writer passionate about creating unique and innovative barndominiums. With over 15 years of experience in the construction industry, Michael has established himself as a leading expert in barndominium design and construction.
His work has been featured in several respected publications, including Barndominium Life, where he frequently contributes articles on best practices and emerging trends in the field. Michael's ability to blend traditional techniques with cutting-edge technology and design concepts has earned him a reputation as one of the most knowledgeable writers in the industry.