Many people dream of building their own home, but few put together the money and work required to make it a reality. The idea of building everything to your own specifications that are designed for your needs is intriguing but can be costly. However, building a barndominium in North Carolina is a viable alternative that can get you the custom home you want at a cost that is reasonable and achievable. To help you with this, we have put together a guide on how to build a barndominium in North Carolina.
While it is never easy to build your own home, arming yourself with knowledge is something everyone can do. Knowing the cost, laws, and regulations can help you plan out your project and give you the best possible chance for success. There is nothing more satisfying than moving into a home that you have designed and customized yourself. Building a barndominium in North Carolina is a great way to make this dream a reality.
If, after reading this article, you are interested in building your own barndominium in North Carolina, your next step should be to check out the ebook, Build Your Dream Barndominium by Don Howe. There, you will find more helpful inspiration and ideas that can get you on the right track and set you up for success with your barndominium project.
What Is a North Carolina Barndominium and What Are Some of the Advantages?
A barndominium is a custom home that has been built out of a pre-existing or newly built barn or metal pole structure.
They look just like a traditionally constructed home on the inside, but the exterior style gives them a rural, pastoral look utterly unique to the individual. This blank canvas of an exterior is ripe for customization and personalization that is more difficult and expensive to do with a traditional house.
Most barndominiums are built with metal siding that is perfect for rural areas with less-than-ideal weather.
They are durable and easy to clean and can be painted in any way that your imagination can conjure up. This makes them perfect for people who thrive on DIY projects and are interested in exterior and interior design.
If you have an eye for pattern and style, building a barndominium in North Carolina could be the home solution you are looking for.
One of the best things about building a barndominium in North Carolina is the accessibility. While building a custom home might seem like a pipe dream, this is a very doable enterprise for someone with the right eye and the dedication to get it done.
First-time home builders are perfectly suited for this type of project due to its simplicity and affordability. As we will discuss later, the cost of building a barndominium in North Carolina is much lower than a traditional home construction project.
Since the initial construction of a barndominium in North Carolina is so much cheaper, this leaves more money for the custom touches that make a house a home. If you are someone who wants a unique home that is built to your specifications, they could be a great option.
Things like marble countertops and custom-built cabinetry all cost money. By saving on the construction of the home, you can dedicate more money and time to these one-of-a-kind features.
Barndominium in North Carolina Costs
While building your own home is by no means cheap, there are many ways to save money that can make the dream accessible to all kinds of people in all different kinds of income brackets.
Building a barndominium in North Carolina is much cheaper than a traditional house and can be done by people who have less experience with construction and design.
When budgeting out the money for a home build, the cost is usually figured out by the square foot. This allows the designer to make changes based on the size and how that relates to the budget.
By knowing ahead of time what kind of square footage you are going to need, you can budget out your project effectively. Since barndominiums are usually less expensive, you can get more houses for less money.
The cost of building a traditional home in North Carolina is between $240 and $280 per square foot. This is for a basic construction and does not include extras like cabinetry, paint or appliances. If you are someone who is building a custom home for the extras, this cost could prove to be prohibitive since you may not have money left over for these unique touches.
Compare that with the barndominium, which in North Carolina usually comes in around $240 per square foot.
With this cost difference, you can have more funding left over for the things you want in your home.
Porches, kitchen equipment and lighting all contribute to the feel of a home, and if most of the money has been spent on construction, you could be missing out on these essential details.
This is one of the many reasons that building a barndominium in North Carolina could be a great option.
Barndominium Builders in North Carolina
One of the most important decisions you can make when building a barndominium in North Carolina is which barndominium builder you will choose. This choice can make or break your construction project and can affect other decisions down the road. Finding a barndominium builder in North Carolina can be difficult, but we have some tips to help!
The most important thing to look for in a barndominium builder is honesty.
By choosing a builder in North Carolina that have worked with many clients and has delivered a quality end product, you can be sure that what you see is what you get. Not all construction companies are equal, so knowing what to look for is crucial.
Another important thing to look for is a builder's experience.
While barndominiums are relatively simple structures, they still require an eye for detail and a great deal of knowledge. Picking a builder who specializes in metal barns or pole structures is a great way to ensure that your project will get the attention it deserves.
There are so many construction companies in North Carolina, and it can be hard to know which ones will be the best fit for you and your project.
Luckily, we have put together a list of some of the best barndominium builders in North Carolina. By using this list as a jumping-off point, you can start putting your feelers out and make the right decision for this important factor.
Amplify Buildings
The designers and builders at Amplify Buildings have been helping clients get their construction projects done for years.
They manufacture their own parts and put together structures that are high quality and built to your specifications. With so many projects under their belt, they have been able to maintain an "A" Better Business Bureau rating and become accredited with that organization in the process.
Circle M Construction
Circle M Construction in North Carolina can help you design, build and execute the barndominium of your dreams. They have a relationship with the community and are focused on building structures that are meant to be lived in and loved for years to come.
They are transparent and communicative, which is key when deciding on a builder for your barndominium in North Carolina.
Hoover Buildings
Hoover Buildings specializes in residential pole structures that are meant to be built out into barndominiums. This type of experience in a specific field is exactly the sort of thing that you should be on the lookout for when choosing a builder for your barndo.
Barndominium Kits North Carolina – Kit Providers in North Carolina
If you are not interested in building a barn for your custom home from scratch, there are other options available to you. There are a great deal of barndominium kit providers all across the country. These companies will build you an all-inclusive kit that can be delivered to your plot of land and put together on site.
A barndominium kit could be a great option if you are someone who likes doing things yourself.
Kits come with detailed instructions and have everything you need in order to get your metal structure up off the ground. They also come prefabricated and include all parts and materials, which can eliminate some of the guesswork that comes along with a big construction project.
Barndominium Financing in North Carolina
Barndominium Financing Request
Farm Credit of North Carolina
Farm Credit of North Carolina offers loans for all kinds of rural construction projects. They have been helping people secure the financing they need using the latest technology and competitive rates.
They are deeply entrenched in the community and know just what you need in order to build a barndominium in North Carolina.
Southern Bank
The lenders at Southern Bank understand that not all loans are taken out for the same reason.
They treat each individual borrower as a separate entity and take your specific concerns into consideration. Because of this individual attitude, they are a great choice for those who are interested in building a barndominium in North Carolina.
Where to Find Land for a Barndominium in North Carolina
Once you have decided to take on a barndo project, you are going to have to find a plot of land to build it on. This can be one of the most interesting aspects of the project and can set the tone for your home and lifestyle.
There are many different places to find land for sale. It is incredibly important that whatever piece of land you buy is accessible to power and plumbing and is zoned for residential use.
Any of the agricultural banks listed above will be more than happy to help you secure the financing you need to purchase your plot of land.
Barndominium Floor Plans in North Carolina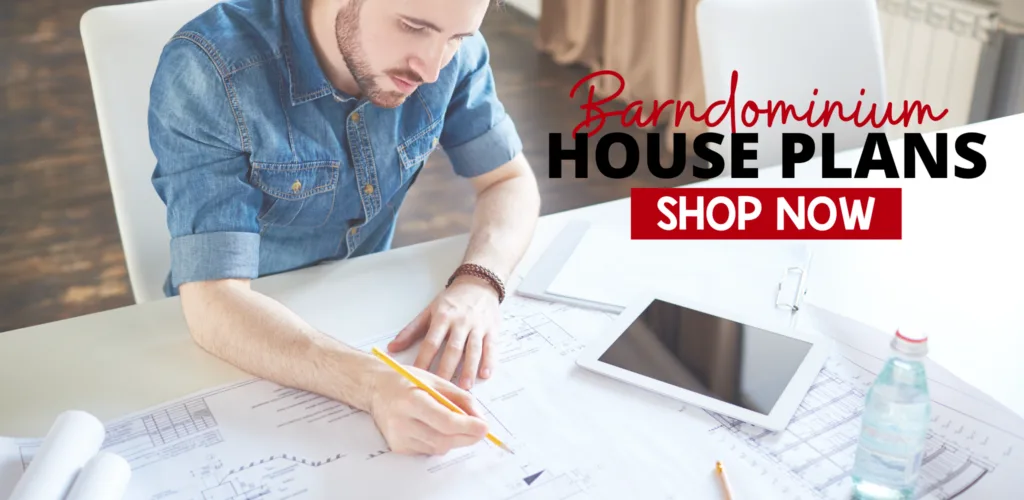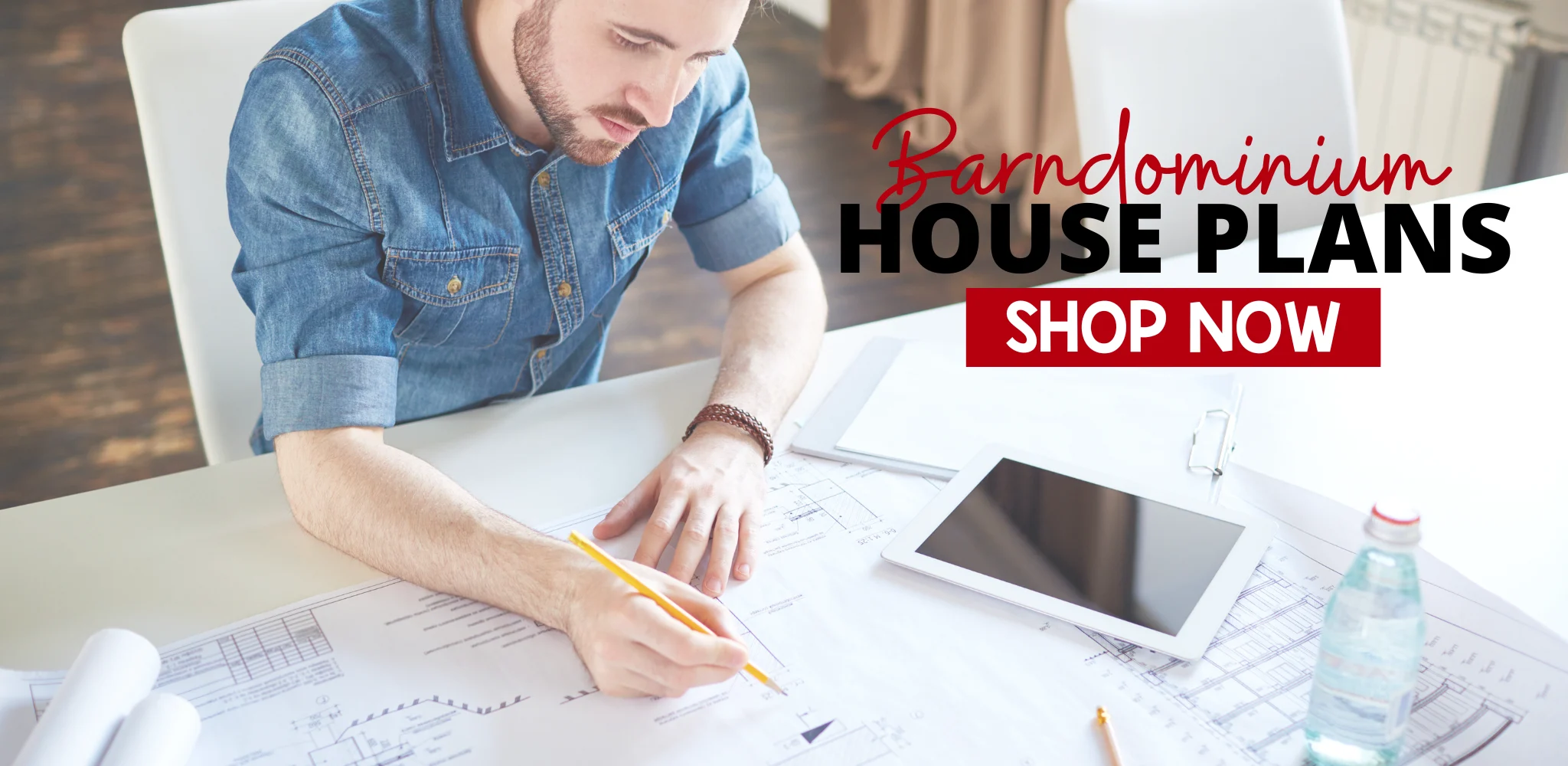 Don't want all the hassle of building a barndominium from the ground up? Then you may want to buy an existing barndominium in North Carolina! With our Barndominiums for Sale Marketplace, you can browse to your state and find a barndominium for sale near you.
The beauty of buying an existing barndominium is that it can be really easy to customize the floor plan to your liking. The previous owners' setup is just a starting point! Also, by buying a barndominium in North Carolina, you bypass the potential troubles of the building process – delays, dealing with contractors and subcontractors, and city or county bureaucrats trying to make your build process a nightmare.
Don't delay – find a barndominium for sale in North Carolina now!
Conclusion
When starting your barndominium project, it is easy to get overwhelmed. By knowing what to look for and what pitfalls to avoid, you can be prepared and see to it that your custom dream home is exactly what you have envisioned. For more information and tips on how to successfully build a barndominium in North Carolina, get the Barndominium Life Program!
Michael O'Connor is a seasoned barndominium writer passionate about creating unique and innovative barndominiums. With over 15 years of experience in the construction industry, Michael has established himself as a leading expert in barndominium design and construction.
His work has been featured in several respected publications, including Barndominium Life, where he frequently contributes articles on best practices and emerging trends in the field. Michael's ability to blend traditional techniques with cutting-edge technology and design concepts has earned him a reputation as one of the most knowledgeable writers in the industry.