If you're a craftsperson or business owner, odds are you need a space to do your work and get your orders out to customers. If you don't have access to a workspace on your property, you probably rent a warehouse or share a space with other business owners. Not only can this be a drain on your profits, it can also add commute time onto your work day, which cuts into your already precious time with your friends and family.
Any business owner knows how important a work/life balance is and how it can affect your day-to-day. Having your own space is a great way to save yourself some time during your day and customize your workspace to all of your needs and wants. However, building a shop on your existing property can be expensive and it might not be within everyone's range.
That's why building a shouse in Idaho is such a great option. Having your workspace and living space in one building and on one foundation can save you money and give you many more options when it comes to customization for your shop. On top of that, you will always have access to the tools you need to get your work done as well as your family and friends.
In this article, we have laid out everything you need to know to build a shouse in Idaho. By knowing what to expect throughout the process, you can give yourself a leg up on this difficult but rewarding project.
Get a FREE 18 Month Barndominium Planner
There are 39+ steps that must be taken before groundbreaking. Learn them all in this FREE checklist, available for immediate download.
What Is a Shouse and What Are Some of the Advantages?
A shouse is a combination of a shop and a house that is built on one concrete slab foundation and within one building. These types of homes usually use metal post frame structures or pole barns as their main structure and are framed up on the inside just like any other home. Because of this, you would never even know that the exterior was built out of a steel shell.
You can have a fantastic custom home with a utilitarian, fully-equipped shop attached. There are many advantages to having this kind of setup for your home and business and knowing what they are can help you make a decision when the time comes to possibly build one of these buildings.
One of the main advantages of building a shouse in Idaho is the fact that they are quite a bit cheaper to build than a traditional house and shop. Building the shop and home on the same foundation means you can get it done in about half the time. This saves you time and money because of the lower cost of labor and materials. If you're looking to get a project like this done in a short period of time, this could be your best option.
One of the other major advantages of building a shouse in Idaho is how durable they are. Their all-metal construction means that they can withstand all kinds of weather and all kinds of conditions. This is especially relevant in a place like Idaho where fairly harsh winters are common. Having this kind of building will save you from repairs like rot, mold, and water damage.
Cost of Building a Shouse in Idaho
One of the most common questions is how much does a shouse cost?
If you have decided to build a shouse in Idaho, one of the first things you will want to do is decide on a budget. This is best done by figuring out the price per square foot for your particular project. Doing this will allow you to get a good idea of what size concrete slab foundation you need and how much total space you will have. From there, you can figure out how many bedrooms and bathrooms your shouse in Idaho will have as well as what the layout of your shop will be.
The cost of building a traditional house in Idaho is somewhere around $127 per square foot. This price will only get you your initial structure and construction. It will not include anything like furniture, countertops or cabinets. If you want to include these things in your shouse in Idaho, you will want to add some money to your budget.
The cost of building a shouse in Idaho, however, can be quite a bit less. At an average of just $99 per square foot, this opens up a lot of money for you to add things that you probably want out of a custom home and shop. Over the course of the entire shouse, this $28 difference can add up quite a bit. With this extra money, you can potentially afford all the things you want for your custom home as well as some new equipment for your shop that could help you expand your business.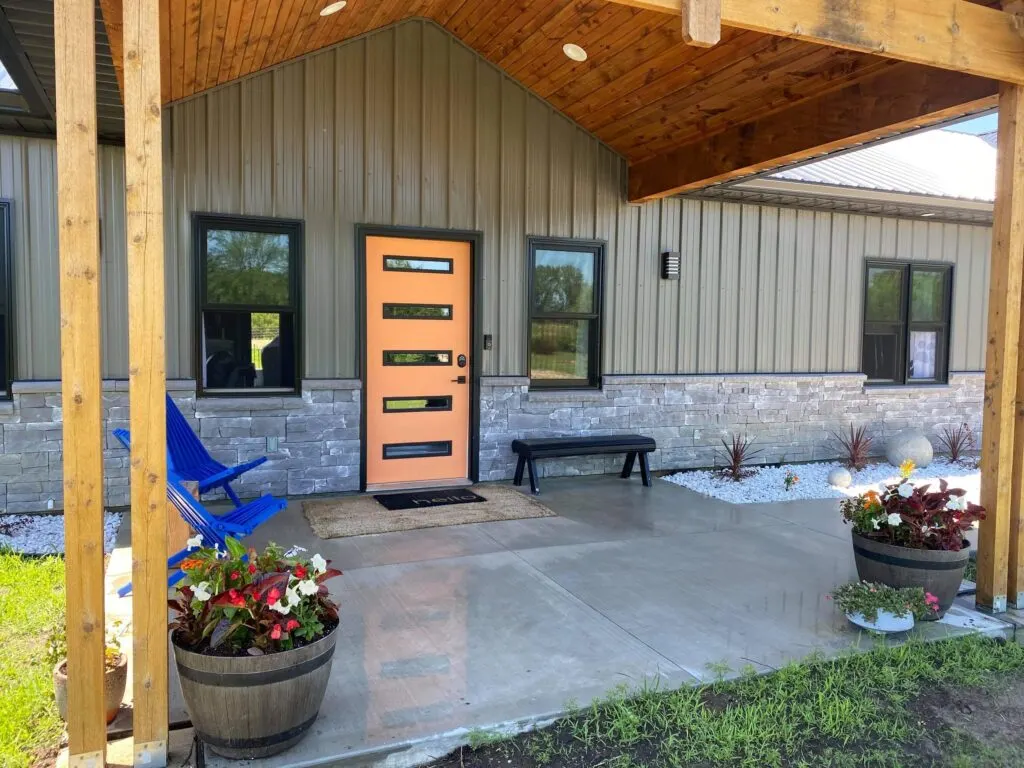 How to Build Your Own Barndominium & 200+ Floor Plans
Get started today with our program "Barndominiums Made Easy: How to Build Your Own Barndominium" and get 200+ barndominium floor plans included!
Shouse Builders in Idaho
After you have decided on your budget, one of the most important decisions you will have to make for your shouse in Idaho is the builder. While you can probably do some of the work yourself, you will have to hire somebody with some experience in metal post frame buildings so you can make sure everything is up to code. Keeping your building within your local zoning laws is one of the best ways to ensure that you don't experience any interruptions in construction. The home building business can be difficult to navigate, but there are some things you can look for in a builder to help you along the way.
You should look for a builder who has experience with this kind of project. Not every construction company will have expertise in metal post frame buildings, so it's important that you find someone who does. Luckily, there are many builders who specialize in this kind of work.
You should also look for a builder who you can get along with. You will be spending a lot of time with your builder and their crew, so their dedication to customer service is important. Look for reviews online and try to find companies who have been able to maintain good relationships with their previous clients. This will ensure that they have a solid record of good customer service. To help you get started on your search, we have put together a small list of some of the best builders for your shouse in Idaho.
Valley Construction

Valley Construction has a focus on honesty and fair pricing for their projects. This can be a rare thing to find in a builder and because of that, they could be a great choice for your shouse in Idaho. Their reputation hinges on their customer service.
Pole Barns Boise
Pole Barns Boise has many different options available for your shouse in Idaho. They can help you come up with a perfect floor plan and can deliver exactly what you have been looking for in a post frame structure.
Scott Herndon Homes
Scott Herndon Homes has been in business for 15 years and in that time, they have delivered a wide variety of post frame homes to their customers. If you want to work with someone who has a lot of experience and can build almost anything, they could be a good choice for your shouse in Idaho.
Shouse Kit Providers in Idaho
If you don't want to build your shouse in Idaho from scratch, you have another option. A shouse kit is a prefabricated package that will be delivered right to your build site. This makes them a great choice for people who don't want to spend a lot of time looking for the right materials and making sure they all fit together. On top of that, many shouse kit providers also have contractors they work with that they can suggest for your build.
Shouse Financing in Idaho
One of the best resources for getting barndominium financing is by using BarndominiumLoans.com. They are a quote service that takes down your information and works behind-the-scenes with vetted lenders who are best for your location and financial situation.
Whether you have a perfect credit score or a subpar one, and whether you're located in South Carolina or South Dakota, you can submit your information to get a quote within 24-48 hours.
Barndominium Financing Request
Idaho AgCredit
Idaho AgCredit specializes in helping people in Idaho get financing for their construction projects. They can work with you to make sure you get the backing you need for your shouse in Idaho.
D.L. Evans Bank
D.L. Evans Bank has been helping the community get the loans they need to build their dreams for over 100 years. If you want a bank with that kind of experience to help you with your shouse in Idaho, they could be a good choice.
Shouse Taxes in Idaho
Just like with any other kind of home, you will need to pay taxes on your shouse in Idaho. It should be noted, though, that your shouse probably falls under something called "dual use" construction. This means that you will pay different tax rates for the parts that are residential and the parts that are for your business. A local tax assessor can help you determine what you need to be paying for each portion of your home.
Where to Find Shouse Insurance in Idaho
You can get insurance for your shouse anywhere you get homeowner's insurance. However, depending on what kind of business you have, you may want to make sure that you're getting the right kind of coverage. There are different clauses available to you and an insurance agent can help you determine what kind of coverage will be best for your particular business and work.
Shouse Floor Plans in Idaho
The floor plan for your shouse in Idaho is one of the most important aspects of the whole build. To get it started, sit down and write out everything you want to include in your shop and home. This includes things like where you want rooms to be and what kind of a layout your shop needs to have. Then, take that to a professional draftsman. The draftsman will then be able to take your ideas and turn them into a workable floor plan for you and your builder.
There are so many shouse ideas to use for inspiration when it comes to your floor plan. These shouse floor plan ideas can help inspire you!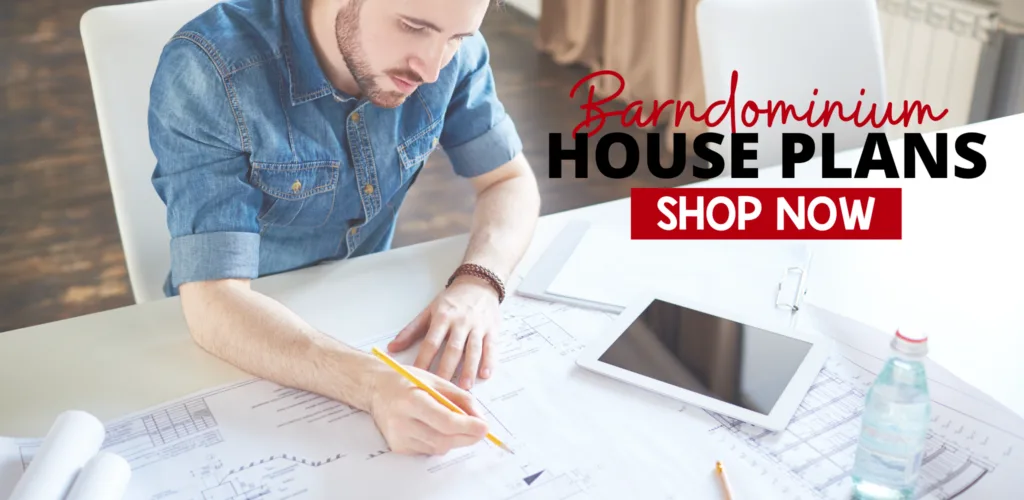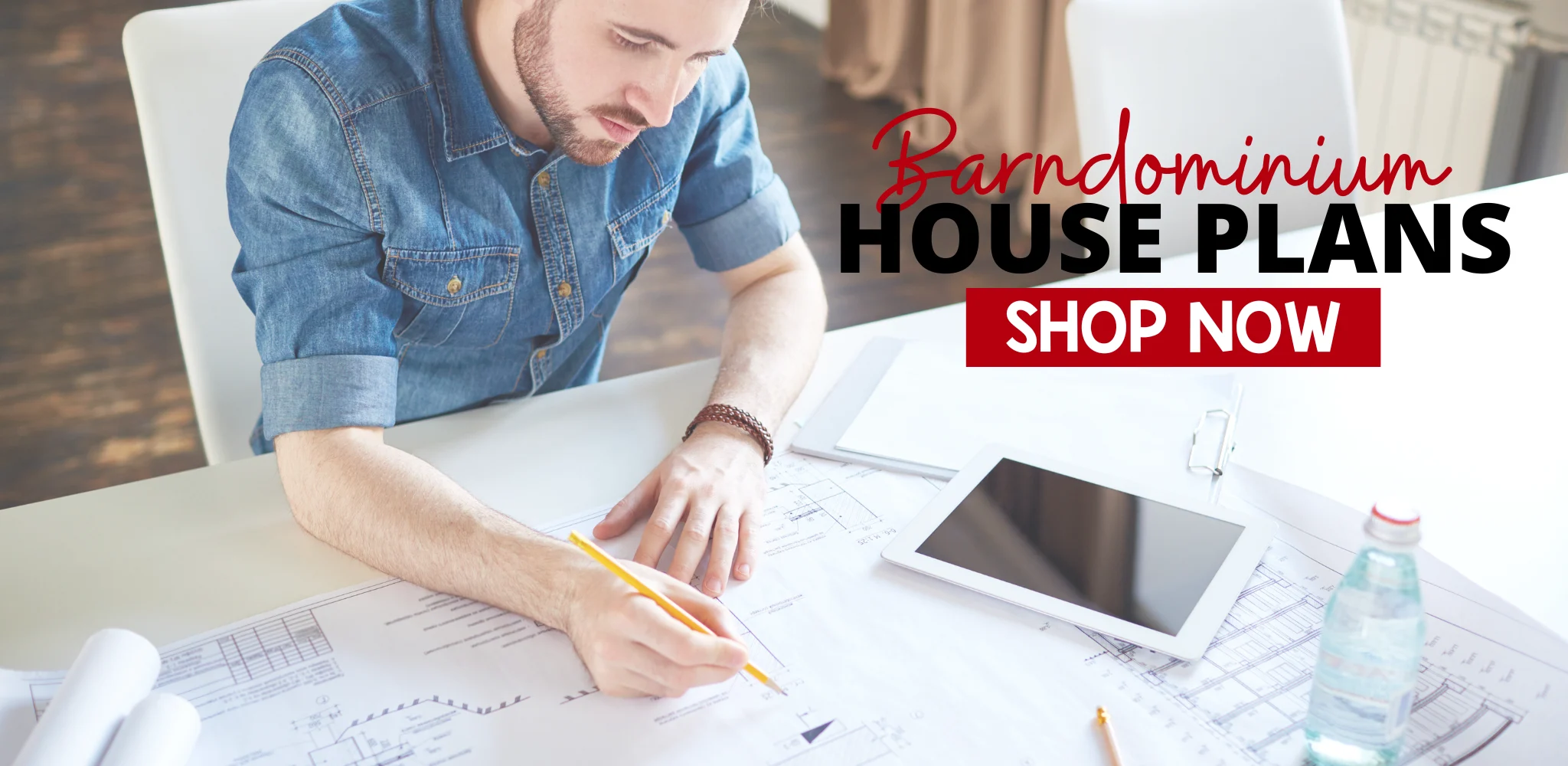 Don't want all the hassle of building a shouse from the ground up? Then you may want to buy an existing shouse in Idaho! With our Shouse for Sale Marketplace, you can browse to your state and find a shouse for sale near you.
The beauty of buying an existing shouse is that it can be really easy to customize the floor plan to your liking. The previous owners' setup is just a starting point! Also, by buying a shouse in Idaho, you bypass the potential troubles of the building process – delays, dealing with contractors and subcontractors, and city or county bureaucrats trying to make your build process a nightmare.
Don't delay – find a shouse for sale in Idaho now!
Conclusion
By reading this guide, you should have a good idea of what it's like to build a shouse in Idaho. Having this kind of preparation is a great way to make sure that your project goes as planned and that you're ready every step of the way.
If you would like even more information from the pros, be sure to check out the rest of Barndominiumlife.com. There, you will find all kinds of tips and tricks as well as other in-depth guides that can get you on the right track for your own shouse in Idaho.
Like this Post? Sign up for our email list!
Be the first to see new posts about the best barndominiums, construction guides, floor plans, and more! Enter your information below to become a BarndominiumLife VIP.
Gail currently spends her free time geeking out about what's new and trending in the world of barndominiums.
She is the former executive editor of BarndominiumLife.com and loves working with the team and members of the barndominium community. She now contributes to the blog on occasion, but only when she feels like it!