Here's another interesting barndominium idea to add to your planning options. This featured home is a 1,500 sq ft screened-in porch barndominium. A one-bedroom house that is perfect for a single occupant, retired couple, or maybe even a couple still waiting to start a family. It is located in the heart of Northeast Texas, making a great place for relaxation and admiring nature's beauty.
Get a FREE 18 Month Barndominium Planner
There are 39+ steps that must be taken before groundbreaking. Learn them all in this FREE checklist, available for immediate download.
Elevation
The structure sits on concrete at an elevated level. This might be only for aesthetics, but it also comes in useful as a flood-proofing plan. Although floods might not be as common, hurricanes are, and it can still be helpful to prepare for heavy rains that hurricanes throw out.
Just a little idea about elevated housing structures, Texas and Lousiana (and many other parts) have been under severe flood disasters. Flood rules have been strictly imposed, especially in some flood-prone designated areas. The elevation of structures was imposed as a flood-proofing scheme. And other than that, it also helps with preventing the metals from rust as water leaks during rains and floods.
But we can just focus on the aesthetic part. There are even more benefits to raising the elevation of your home. While it looks so much more durable with the solid concrete base, it also has the classic appeal of old houses. Your house seems to be sitting on a pedestal which changes the view of your environment when you're looking out- that is, an even better view!
The elevated houses are also great for balconies and porches. Because it is raised, you get in more light and air into your porch, and in the entire house. This also helps control pest attacks, given that a lot of pests dwell on the ground.
And maybe one of the best things about the raised flooring is that you don't get your exterior walls dirty so soon. To add, you can adorn your setting with a beautiful landscape of plants around the base of your home. It would be even more beautiful, don't you think?
Screened-in Porch Barndominium Photos
What do you think about adding a porch to your home? Most barndominiums have either a front porch, back porch, or even a wrap-around porch for bigger properties. And while we love to sit around, relaxing and admiring nature in the comfort of our porches, insects and other elements can be a real distraction.
Installing a screen around the porch hinders insects and debris from getting into the house. With the screened-in porch barndominium, we can enjoy the outdoor- fresh air and the sun, while being protected indoor.
Leading to the entrance is a wooden staircase. Barndominiums can be built with diverse materials and are more durable and energy-efficient than a conventional home. The addition of wood materials on barndominiums gives it a more natural and softer look against the toughness of steel.
How to Build Your Own Barndominium & 200+ Floor Plans
Get started today with our program "Barndominiums Made Easy: How to Build Your Own Barndominium" and get 200+ barndominium floor plans included!
Screened-in Porch Barndominium Interior
Now, going in, there is a great open space stretching from living, dining, and kitchen areas. This space would look cozy with small furniture pieces so as not to overcrowd and leave enough space for pathways to walk around to.
The earth tones indoors feel warm and welcoming. The overhead cabinets have a gorgeous contrast against the kitchen wall and this kitchen has just enough space to take in your cooking utensils and some kitchen essentials. We might need to open up the windows when cooking though.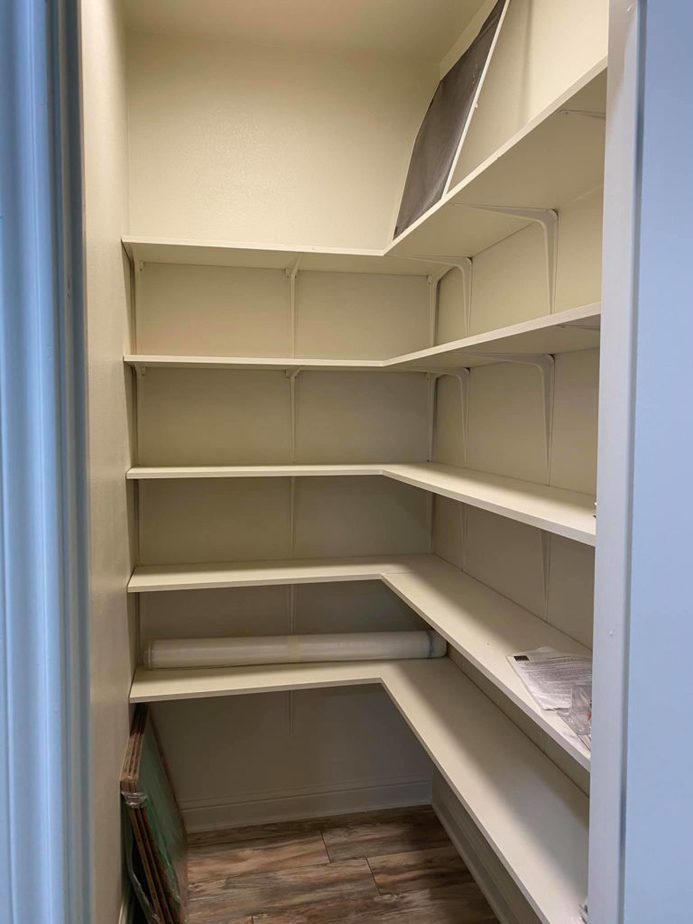 How to Build Your Own Barndominium & 200+ Floor Plans
Get started today with our program "Barndominiums Made Easy: How to Build Your Own Barndominium" and get 200+ barndominium floor plans included!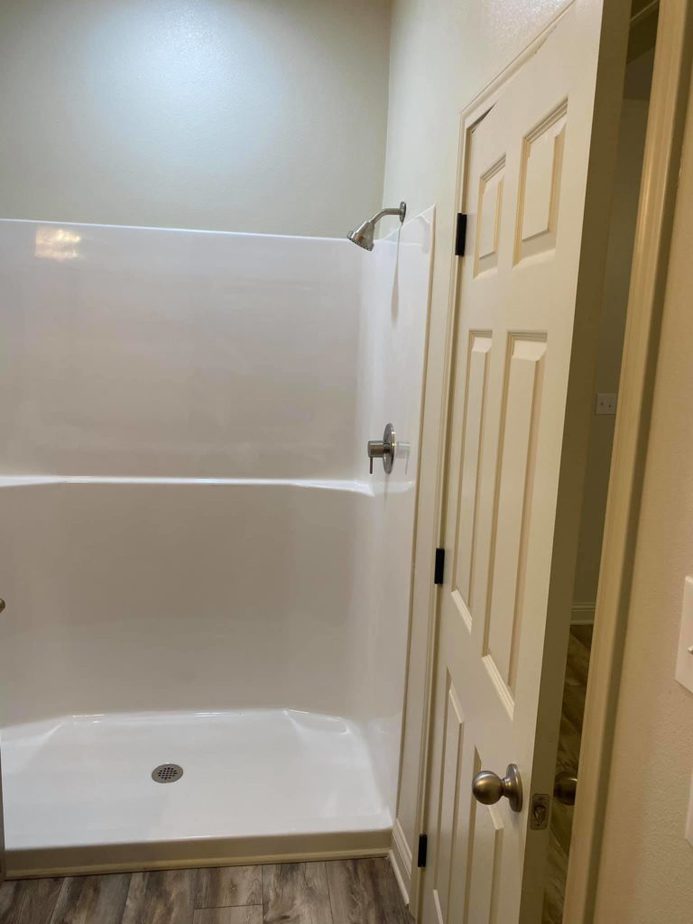 The screened-in porch barndominium gives out a lot of homey and intimate feel- from its elevated level to just the right amount of space inside; the wall colors, ample lighting, and of course, the screened-in porch to enjoy nature in. It also really gives out a different relaxing vibe being surrounded by woods.
Read this comprehensive ebook, Build Your Dream Barndominium by Don Howe for a great source of barndominium ideas.
Like this Post? Sign up for our email list!
Be the first to see new posts about the best barndominiums, construction guides, floor plans, and more! Enter your information below to become a BarndominiumLife VIP.