If you are considering building a barndominium in Georgia, you probably have a lot of questions. There are so many things to consider and so many different options that it can be overwhelming. With that many decisions to make, being informed will give you the best possible chance at getting the barndominium of your dreams.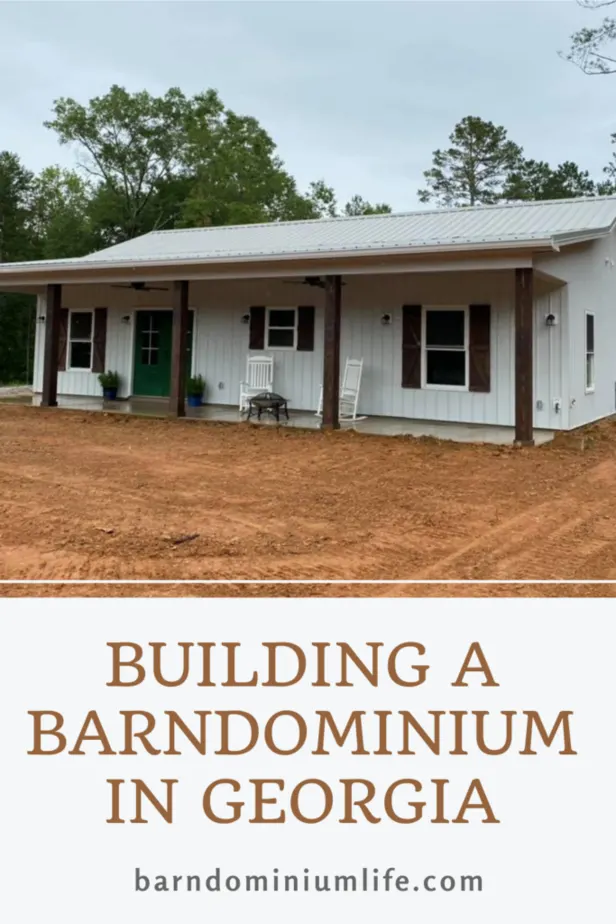 Every state has its own laws and regulations regarding the construction of a barndominium. This article will help you navigate the sometimes complicated world of new home construction.
Building a barndominium in Georgia is a rewarding undertaking and it is best to be armed with the best possible information.
If you are interested in tips and tricks for building your barndominium, check out the ebook, Build Your Dream Barndominium by Don Howe. There, you will find some of the best information on building the custom home you have always dreamed of.
How to Build Your Own Barndominium & 200+ Floor Plans
Get started today with our program "Barndominiums Made Easy: How to Build Your Own Barndominium" and get 200+ barndominium floor plans included!
What Is a Georgia Barndominium and What Are Some of the Advantages?
Barndominiums are custom homes built out of existing or prefabricated metal pole structures.
They are usually framed and wired up on the inside just like regular homes. This gives you the ability to build a unique home out of something that may not have been given the same life otherwise.
Most barndominiums are built with metal siding that can be painted any color and is easy to clean and maintain.
These structures are also perfectly suited for rural areas that might experience inclimate weather.
They are durable and stable in even the worst storms. This makes them a great choice for people who want a custom home that is easy to keep up with even in less than ideal weather conditions.
One of the main advantages of building a barndominium in Georgia is personalization.
Because they are usually less expensive to build than a standard home, this leaves more money for things like built-ins and other additions. Many people find that they can build the home of their dreams due to the money and time they have saved building a barndominium.
The uniqueness of barndominiums is one of their main advantages. Many people build their own homes so they can add personal touches and this is even more possible with a barndominium.
They allow for a large, open floor plan that can act as a blank canvas for your dream home.
How much does it cost to build a Barndominium in Georgia
The cost of building a barndominium in Georgia is much lower than it is for a standard home. Because the outer shell of the home can be built from a prefabricated kit or repurposed from an existing structure, you do not need to do the same type of 2×4 framing. This cuts costs on both materials and labor.
As always, the cost of building a home is dependent on how big it is.
Generally, home construction cost is measured by the square foot. This price will take into account the materials and labor involved in getting the final product. By pricing your barndominium this way, you can decide just how much home you need.
The cost of building a barndominium in Georgia is between $140 and $220 per square foot.
This price is incredibly reasonable and generally is due to the simpler construction and fewer materials. These lower prices free up money for custom touches like countertops and kitchen appliances.
The cost of building a standard home in Georgia is usually between $200 and $320 per square foot.
This price comparison makes it easy to see why building a barndominium is a more cost-efficient and affordable alternative when looking to build a custom home.
Get a FREE 18 Month Barndominium Planner
There are 39+ steps that must be taken before groundbreaking. Learn them all in this FREE checklist, available for immediate download.
Barndominium Builders in Georgia
One of the most important decisions you will make while building a barndominium is selecting a builder.
Finding the right builder will set the tone for your entire construction project and can work wonders to lower your stress levels. By finding a builder that will work best for you, you can give yourself some peace of mind that can go a long way.
The things you will want to look for the most in a builder is their honesty and reputation. These are two incredibly important factors that should always be considered when working with a contractor. Finding a builder that is trustworthy is a major time and money saver.
You are also going to want to find a builder who has experience. Not all construction companies have proven work experience in building metal barns or pole structures. It is important that you find a builder who knows their way around this type of project.
It can be difficult to comb through all the available barndominium builders. Luckily, we have put together a list of some of the best barndominium builders in Georgia that can help you narrow down your search.
Custom Made Buildings by MetalCon
MetalCon is an incredibly experienced barn and metal pole structure builder. They have been in the business for over 30 years and have a wide range of customers that they have served in that time. They have worked all over the South and have built structures for all kinds of purposes. This makes them a great choice for building a barndominium in Georgia.
Lion Steel
The fabricators at Lion Steel have been working for years to build a reputation of being reliable and professional. They have built all kinds of metal structures for clients of all types. They pride themselves on going the extra mile for their clients, which is incredibly important especially when building a barndominium in Georgia. Having a builder that is on your side can greatly improve your experience and the final product.
KBP Construction Plus LLC
If you are looking for a barndominium builder in Georgia who is committed to delivering beyond your expectations, look no further than KBP Construction Plus. They have been building metal pole structures and remodeling existing structures for over 15 years. They have used this time to listen to their clients and streamline all their processes to make your construction project as smooth as possible.
Barndominium Kits Georgia- Kit Providers
One of the things you can do when building a barndominium in Georgia is purchase a prefabricated kit.
If you do not want to build your metal barn from scratch and are mechanically inclined, you could potentially do this project yourself. By ordering a barndominium kit, you can make the construction of your metal barn as easy as putting together a piece of furniture.
By ordering a barndominium kit, you will receive everything you need to put your custom home together. This includes fitments, raw materials, and other required pieces.
By using a kit, you can be sure that you have all of the necessary parts on day one of your construction projects. This can save you money in both materials and time.
There are many barndominium kit providers in Georgia and throughout the country. These providers can fabricate a kit for you based on your needs and what kind of floor plan you are looking for. By using one of these fabricated kits, construction is easy and enjoyable. It can also help you get the exact home you are envisioning.
Like this Post? Sign up for our email list!
Be the first to see new posts about the best barndominiums, construction guides, floor plans, and more! Enter your information below to become a BarndominiumLife VIP.
Barndominium Financing in Georgia
Barndominium Financing Request
AgGeorgia Farm Credit
AgGeorgia Farm Credit is one of the number one agricultural banks in Georgia. They offer financial services and loans for land buyers, farmers and all kinds of customers. If you are interested in working with a bank that understands your unique situation and needs, they could be a great choice.
AgAmerica Lending
AgAmerica Lending has a mission to provide financial assistance to anyone looking to thrive with a rural construction project. They are incredibly dedicated to getting you the loans and support you need for a successful barndominium in Georgia. They also understand the specific ins and outs of this type of project and can help you get the financing you are looking for.
Farm Bureau Bank
Farm Bureau Bank believes in getting agricultural communities the same financial convenience that other communities receive. They offer all kinds of loans and financing for many different construction and agricultural projects. Since they are connected to and working in tandem with the Georgia Farm Bureau, they are uniquely qualified for this type of lending.
Where to Find Land for a Barndominium in Georgia
One of the most important steps and biggest challenges involved in building a barndominium in Georgia is finding land.
In order to build your custom dream home, you will have to find a suitable patch of developer-friendly land. This can be a challenge, but it can also be very exciting to find your future home's location.
There are many places where you can find land to build your barndominium in Georgia.
By searching through some of these search engines and aggregators, you can find a suitable piece of land. It is important that this land is zoned for residential construction. Check with your county's local laws and regulations to make sure that your new barndominium will be in compliance.
Another thing to consider is that you will also need a separate loan to purchase your plot of land. Many of the agricultural banks listed above can help you with this necessary step and make sure that you are getting the best possible deal.
Barndominium Floor Plans in Georgia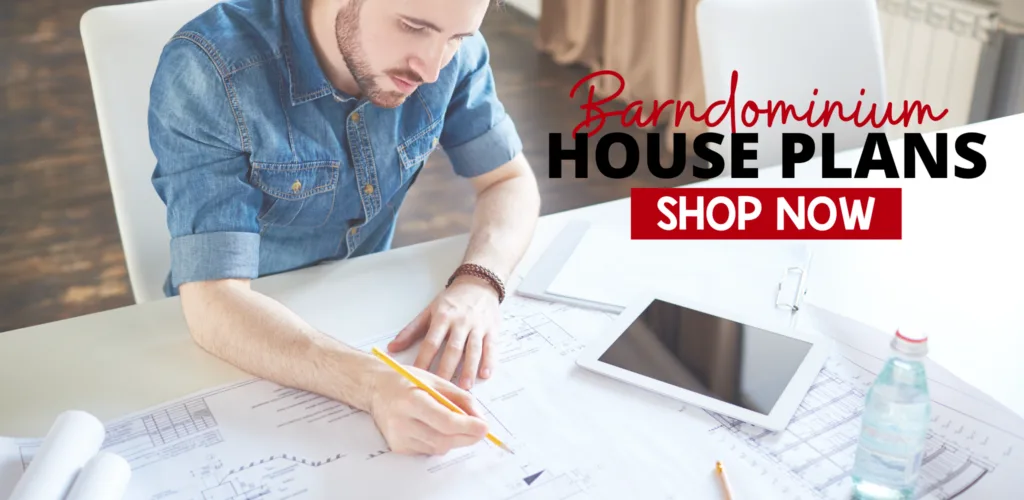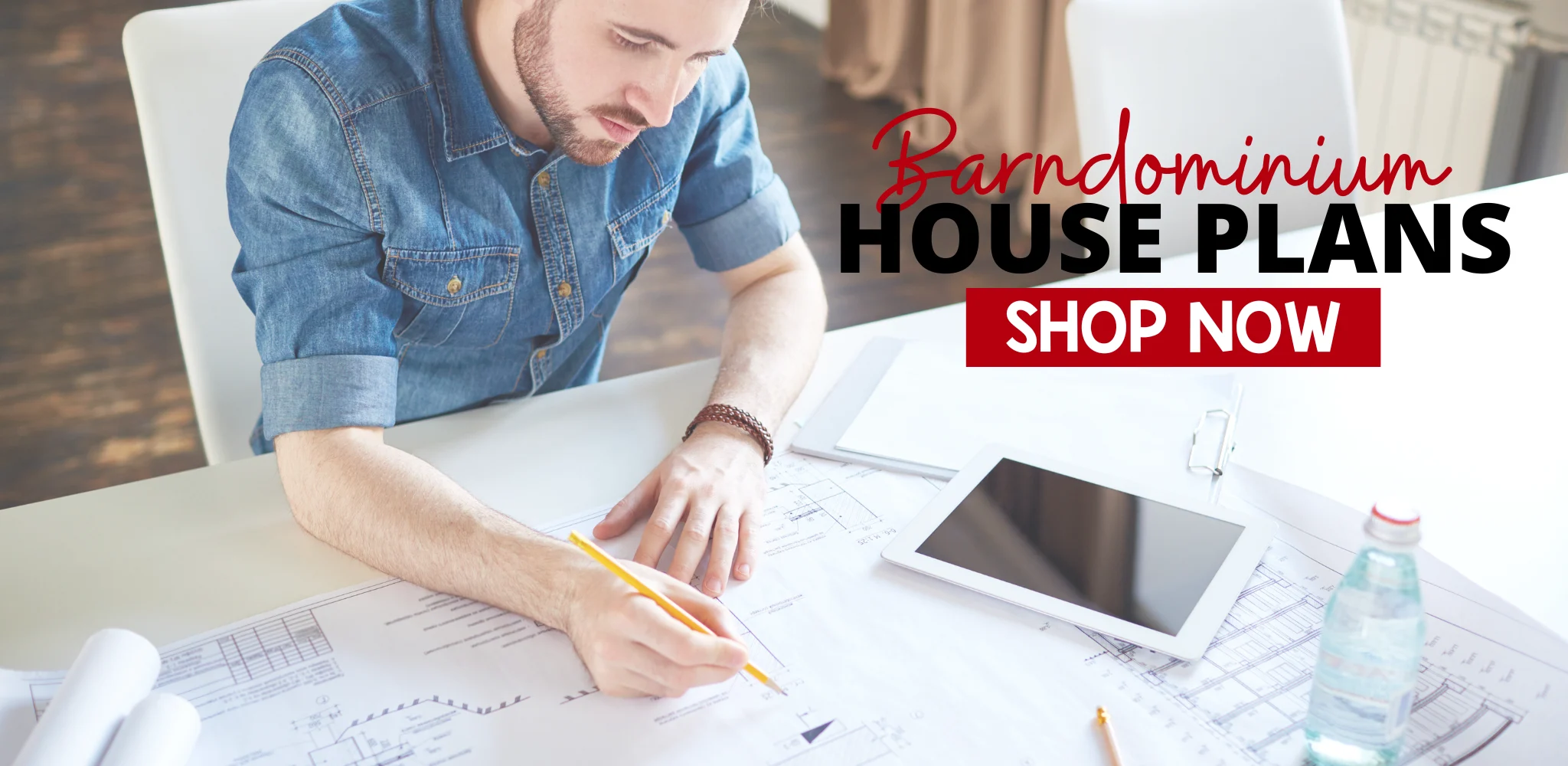 Don't want all the hassle of building a barndominium from the ground up? Then you may want to buy an existing barndominium in Georgia! With our Barndominiums for Sale Marketplace, you can browse to your state and find a barndominium for sale near you.
The beauty of buying an existing barndominium is that it can be really easy to customize the floor plan to your liking. The previous owners' setup is just a starting point! Also, by buying a barndominium in Georgia, you bypass the potential troubles of the building process – delays, dealing with contractors and subcontractors, and city or county bureaucrats trying to make your build process a nightmare.
Don't delay – find a barndominium for sale in Georgia now!
Conclusion
Building a barndominium in Georgia is not an easy process, but it can be incredibly rewarding. Getting the home you've always dreamed of for a price that is attainable is one of the major benefits of this kind of project. If you are interested in finding out more ways that you can get the custom home you have been thinking about, get the Barndominium Life Program!
How to Build Your Own Barndominium & 200+ Floor Plans
Get started today with our program "Barndominiums Made Easy: How to Build Your Own Barndominium" and get 200+ barndominium floor plans included!
Michael O'Connor is a seasoned barndominium writer passionate about creating unique and innovative barndominiums. With over 15 years of experience in the construction industry, Michael has established himself as a leading expert in barndominium design and construction.
His work has been featured in several respected publications, including Barndominium Life, where he frequently contributes articles on best practices and emerging trends in the field. Michael's ability to blend traditional techniques with cutting-edge technology and design concepts has earned him a reputation as one of the most knowledgeable writers in the industry.