When doing the research about building your own home, the onslaught of information can be overwhelming. There are so many things to consider and so many decisions to make that it can be an overload. Not to mention, you may find some things that can stop you in your tracks. The cost of materials and labor, the time and effort it takes, and the complicated budgeting might make building a custom home inaccessible for some people. That's why building a barndominium in Maryland might be the best choice for some.
With the popularity and mainstream success of many different types of alternative housing, building a barndominium in Maryland is more possible than ever. Tiny homes, container homes, and other types of unique houses have all come to the forefront of popular culture, and there are many more construction companies and banks willing to work with you on this type of project. To help you get started, we have put together this complete guide on building a barndominium in Maryland. By understanding the ins and outs of the process, you can get your barndo project started on the right foot.
If you finish this article and would like more expert advice and tips, be sure to check out the ebook, Build Your Dream Barndominium by Don Howe. It has a wealth of information that you can use to your advantage when planning out your barndominium in Maryland.
What Is a Barndominium and What Are Some of the Advantages?
A barndominium is a house that has been built using the basic structure of a metal pole barn that has been custom built or already exists. Metal pole structures are usually used for things like shops, garages, and stables, but they can be used as the building block for a modern home as well. If you want to custom-build your house to your exact specifications, a metal frame pole structure might be a great starting point.
One of the biggest advantages of building a barndominium in Maryland is the fact that the initial cost of construction is so much less than a traditional home. Barndominiums can be put up in a matter of weeks instead of months, and this saves both time and money in the building process. Their metal construction is also incredibly durable and isn't susceptible to things like rot and deterioration due to adverse weather. This can save you a lot of money on maintenance and repairs over the life of the home.
One of the other benefits of building a barndominium in Maryland is the ease with which they can be built. Many people are put off by the amount of stress and effort that has to go into the design and construction of a traditional 2×4 frame house. Barndominiums are easy to erect and can even be bought as a prefabricated kit. Because of this, the barrier to entry is much lower and much easier.
Cost of Building a Barndominium in Maryland
When figuring out the budget of building a custom home, the best method is to figure out the cost per square foot for your barndominium. This will allow you to know exactly how much house you can afford and give you a good start for putting together your floor plan. By figuring out your budget this way, you can prioritize what you want and see how it fits into the size of your home. It should be noted that this price only includes liveable space like bedrooms, bathrooms, and living areas. It does not include areas like garages, shops, attics, or basements.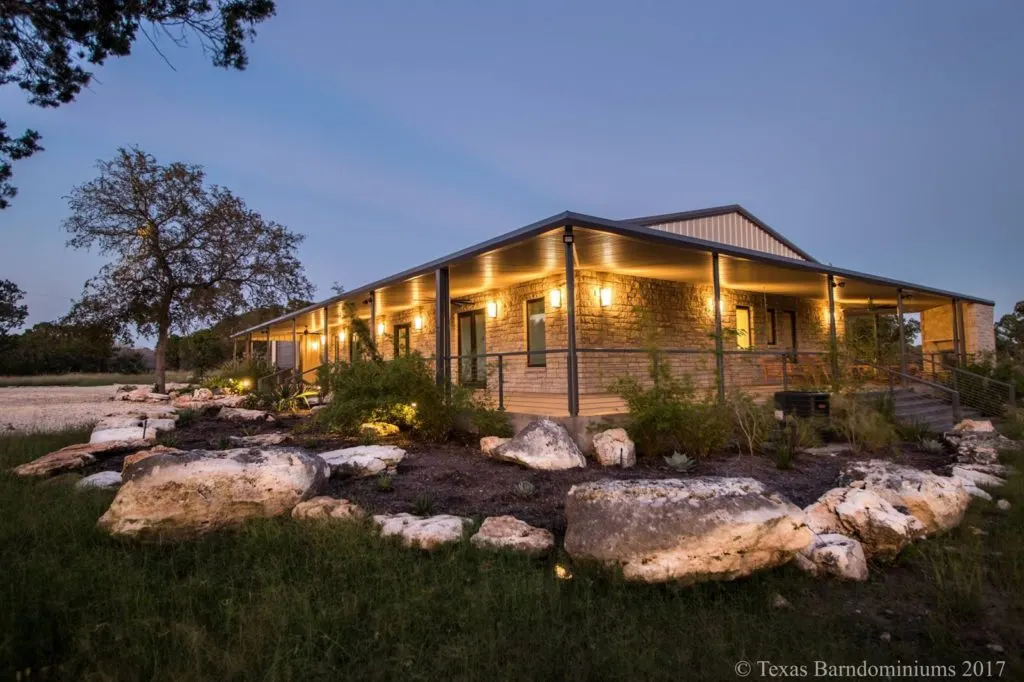 The cost to build a traditional house with wood 2×4 framing in Maryland is somewhere in the neighborhood of $300 per square foot. This only includes the initial construction of the home and doesn't include things like appliances, plumbing, insulation, and other necessary expenses. It also doesn't include all the amenities that one might expect from a custom-built home. Electronics, custom cabinetry, and other luxuries must be paid for from a separate area of the budget.
Building a barndominium in Maryland, however, is quite a bit cheaper than a traditional home. For a barndo, initial construction is, on average, $265 per square foot. You may be looking at this number and thinking that it isn't that much less than the traditional home's cost. What you must consider, though, is that over the course of at least 2,000 square feet, this can add up to big savings. With that money, you can include all the things that you would want in your custom dream home.
Barndominium Builders in Maryland
Perhaps the most important consideration you will have to make when building a barndominium in Maryland is the construction company you hire to do the hefty work. The construction business is very wide and varied, and it can be hard to know who is the best option for your particular barndominium build. Luckily, there are a couple of important things to look for that will give you a good idea of a builder's quality.
One of the things to look for in a builder is their reputation with previous customers. Construction is built on word of mouth, and a good reputation is a mark of quality for any builder. Look up reviews of builders to get a good idea of how their clients have felt about them on a personal level and also the work they have done. This should let you know how they work and what the level of quality is for their final products.
You will also want to find a builder that has worked with metal pole structures in the past. Preferably, the builder you hire will specialize in these types of structures. This will ensure that they know the ins and outs of the process, as well as what to avoid. To help you along, we have put together a short list of some of the best barndominium builders in Maryland.
Stoltzfus Builders
Stoltzfus Builders specializes in metal pole barns and has been building them all over the state of Maryland for years. Their expertise in this specific type of building makes them a great choice if you want to work with a builder that knows exactly what to do when it comes to metal pole barns. They will be able to advise and council you throughout the whole building process.
CHA Pole Barns
CHA Construction is another builder that has dedicated their entire business to the construction of metal pole barns and steel structures. Since 2004, they have been working with clients to build these kinds of structures from the ground up to the exact specifications of their customers.
Holler Contracting
Holler Contracting started out at Staumbaugh Pole Buildings, which built custom metal pole structures for all kinds of purposes. Since 2005, they have been under new ownership that has worked to make this company as reputable and helpful as possible. This combination of experience and customer service makes them a good choice for building a barndominium in Maryland.
Barndominium Kit Providers in Maryland
If building a barndominium from the ground up isn't something you're interested in pursuing, you do have other options. Barndominium kits are a great way to get everything you need for your metal pole structure without having to start completely from scratch. This makes building a barndominium in Maryland a little bit easier and more convenient.
Barndominium kits are prefabricated and come with everything you need to get your metal pole structure up off the ground. You will still probably need to hire a builder to help you get the structure built, but it saves you the time and resources necessary to get all the materials together. It also makes the building process much faster since everything is already there and ready to go.
Barndominium Financing in Maryland
Barndominium Financing Request
Maryland Farm Bureau Bank
Maryland Farm Bureau Bank has a philosophy of helping people who are looking to build large agricultural projects in the state. Their partnership with the Farm Bureau means that they understand the needs of people like you. This makes them a great choice for getting financing to build your barndominium in Maryland.
Peoples Bank
Peoples Bank has also worked closely with the agricultural community to foster relationships that are equally beneficial. If you are looking to work with a bank that wants you and your barndominium in Maryland to succeed, they might be a good option.
Where to Find Land for a Barndominium in Maryland
When putting together the plans for your barndominium in Maryland, you will have to find a piece of land that you can build on. Finding the right plot of land is one of the most important decisions you will have to make. It can set the tone for your new home and make or break it.
The land that you find will have to be suitable and legal for building a residence. Check with the zoning laws in your county. However, it should be noted that many rural areas have no zoning laws, but it is always a good idea to check and be sure.
Barndominium Floor Plans in Maryland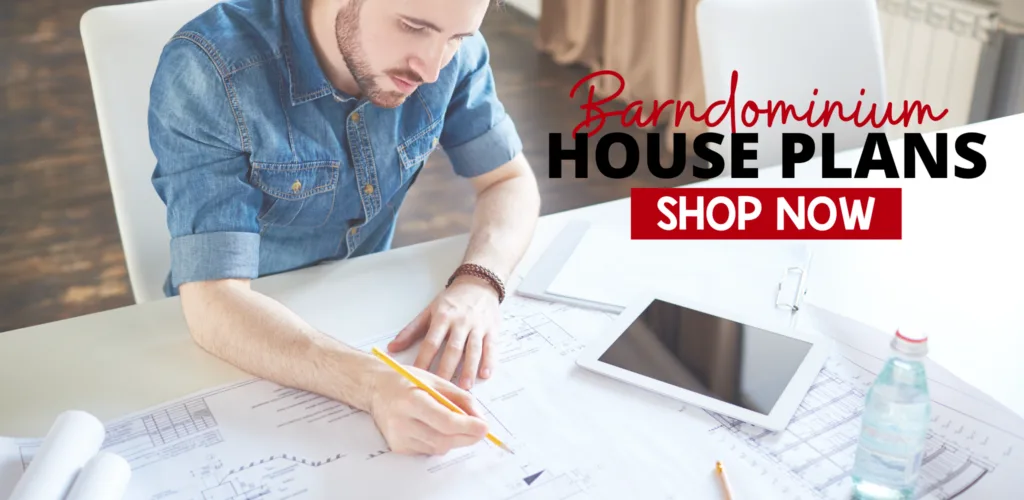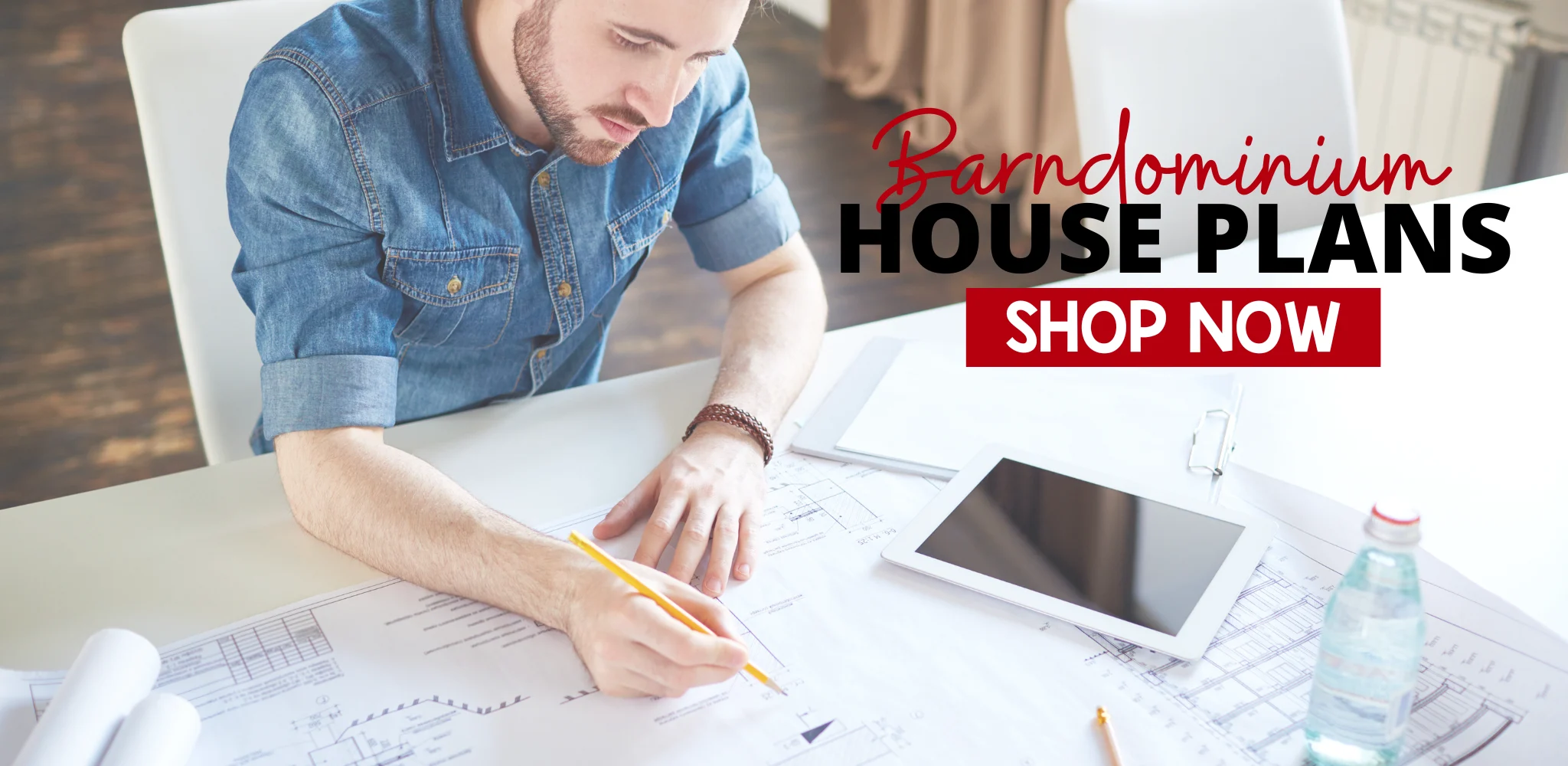 Don't want all the hassle of building a barndominium from the ground up? Then you may want to buy an existing barndominium in Maryland! With our Barndominiums for Sale Marketplace, you can browse to your state and find a barndominium for sale near you.
The beauty of buying an existing barndominium is that it can be really easy to customize the floor plan to your liking. The previous owners' setup is just a starting point! Also, by buying a barndominium in Maryland, you bypass the potential troubles of the building process – delays, dealing with contractors and subcontractors, and city or county bureaucrats trying to make your build process a nightmare.
Don't delay – find a barndominium for sale in Maryland now!
Conclusion
By reading this article, you should have a good idea of what it takes and what you should know to build a barndominium in Maryland. If you would like more expert-level information, be sure to check out the ebook, Build Your Dream Barndominium by Don Howe.
If you would like more guides like this one, check out the rest of BarndominiumLife.com. There, you will find more helpful tips and tricks from the pros. You will also find featured barndominiums, barndominium floor plans, and information on financing and insurance. Knowing as much as you can will help you get the best results for your dream home.
Michael O'Connor is a seasoned barndominium writer passionate about creating unique and innovative barndominiums. With over 15 years of experience in the construction industry, Michael has established himself as a leading expert in barndominium design and construction.
His work has been featured in several respected publications, including Barndominium Life, where he frequently contributes articles on best practices and emerging trends in the field. Michael's ability to blend traditional techniques with cutting-edge technology and design concepts has earned him a reputation as one of the most knowledgeable writers in the industry.