A home that is built to your exact specifications is a dream that many people share. There is something about the idea of a home built just for you that is exciting and engaging on a level that an existing home just can't match. Unfortunately, you may have figured out that building a custom home can be expensive and exhausting and possibly even out of reach. With the housing market booming, the idea of building a home might seem next to impossible for most, that is why building a barndominium in Minnesota is such a great idea!
With alternative housing such as van homes and tiny houses becoming more popular, now is a great time to look at this exciting new housing format. However, you might be wondering what it takes to build a home like this and what you need to get started. That's why we have put together a thorough, in-depth guide to building a barndominium in Minnesota to help you get started with the right information.
If you finish this article and are inspired to find out more about the process, be sure to check out the ebook, Build Your Dream Barndominium by Don Howe. In it, you will find floor plans and expert tips on how to build a barndominium in Minnesota that can get you thinking about your own barndo project.
What Is a Barndominium and What Are Some of the Advantages?
A barndominium is a home built from the structure of a metal pole barn. Metal pole barns are simple buildings that are easy to build and can withstand all kinds of weather and conditions. By building a home out of one of these buildings, you can treat it like a blank canvas on which you can paint the home of your dreams without having to go through the process of building a traditional wood-framed house.
There are a number of advantages to building a barndominium in Minnesota. One of the major ones is that they are incredibly durable. For places like Minnesota that have cold winters, they are a great choice because of their metal construction. Unlike wood, metal is not as susceptible to rot and deterioration due to moisture buildup. They can go through many winters without having to replace things like joists and wood siding like you would with a traditional home. They can withstand ice and snow and when the weather starts to warm up, they can simply be hosed off to clean up any mud or dirt that may have accumulated.
The other major benefit of building a barndominium in Minnesota is that they are less expensive than a traditional home. We will get into more specifics below, but a barndominium is much cheaper to build and can be put up in a much shorter amount of time. Unlike traditional homes which can take months just to get the initial structure up, the metal pole structure for a barndominium in Minnesota can be built in a matter of weeks. This saves you time, money and stress on your custom home project.
Cost of Building a Barndominium in Minnesota
When building a custom home, the best way to figure out your budget is to have a price per square foot. This measurement will allow you to find out how big your home can be and how much you can reasonably afford. By using this method, you can adjust your expectations and your budget to match and you will know how many bedrooms, bathrooms and living spaces you can build for the amount of money you have to spend.
To build a traditional home in Minnesota, the cost is around $400 per square foot. This number will vary, but you can expect to spend around that for a 2,000-square-foot home. It is important to note that this number does not include extras like garages, porches or attic space. It is simply the basic structure around which you will build your home. It also does not include things like electronics, appliances or custom cabinetry. If you want to include these things in your custom home, you will have to include them in your overall budget.
To build a barndominium in Minnesota, however, the price is quite a bit lower. Barndominiums come in on average at $230 per square foot. Over the course of a 2,000-square-foot home, this lower price can really add up and save you quite a bit of money in the long run. With this extra money, you can afford all the luxury extras you want like electronics, appliances and the things that make a custom home worth building in the first place.
Barndominium Builders in Minnesota
Perhaps the most important thing that you will have to consider when building a barndominium in Minnesota is who you will hire to do the building itself. Construction companies are wide ranging and varied and there are all kinds of different builders out there that are both good and bad. It can be difficult to know which ones are going to be the best for you and your barndominium. Fortunately, there are a few things you can look out for that will help you make a decision.
The first thing you should look for is a barndominium builder that has experience in this particular type of project. Many builders are generalists and they will not have the in-depth knowledge you might be looking for for your barndominium in Minnesota. Luckily, there are a number of builders who specialize in metal pole structures and have years of experience working with them.
You will also want to find a builder who is familiar with the area. There are many laws and regulations when it comes to building a home and you will want a builder who is familiar with the particulars of Minnesota and the specific area you are building in. That's why we have put together a short list of barndominium builders in Minnesota to help you narrow down your search.
Sherman Pole Buildings
Sherman Pole Buildings has been around since 1976 and ever since then, they have been providing Minnesota with high-quality metal pole structures. They specialize in the exact kind of structure you will want for your barndominium in Minnesota. If you want that kind of expertise, they are a great option for you.
Ameribuilt Buildings
Ameribuilt Buildings, Inc is a post frame specialist builder who has built all kinds of structures for all kinds of purposes. If you are looking to build a unique barndominium in Minnesota, they could be a great choice. They know how to adapt to new ideas and will work with you to make it happen.
RAM Buildings, Inc
Ram Buildings, Inc builds custom metal and wood post frame buildings in Minnesota as well as all over the midwest. They are a large, experienced company that has the know-how for many different kinds of barndos. If you want a deep well of experience for your barndominium in Minnesota, you might want to go with them.
Barndominium Kit Providers in Minnesota
If building a barndominium in Minnesota from the ground up isn't your cup of tea, you could also go with a barndominium kit provider. Barndominium kits are a good option for people who don't want to spend a lot of time sourcing their materials and instead want to get everything from one place in one package.
You may still need to hire a builder to put your barndominium kit together, but the whole process may be a lot easier. By getting your whole barndo in one package with everything prefabricated, you could end up saving a lot of time and a lot of money.
Barndominium Financing in Minnesota
Barndominium Financing Request
Merchants Bank
Merchants Bank teams up with people looking to start large farm projects in the Minnesota area. They will be able to help you secure financing for your barndominium in Minnesota. They are a good choice if you want to work with a bank that has a lot of experience in the area.
United Prairie
United Prairie is an agricultural bank that deals with families and individuals looking to work on projects just like yours. Since they started, they have been connected to the area and understand the needs of the people living and working in it.
Where to Find Land for a Barndominium in Minnesota
Before you can begin building your barndominium in Minnesota, you will have to find a piece of land to build it on. This land must be zoned for residential use and be accessible to any and all utilities like water and power. Any of the agricultural banks listed above will be able to help you get financing for this piece of land.
There are a number of listings online where you can find land for sale. You can even use the search functions to find land that is properly zoned and ready to be built on. This aspect of the process is incredibly exciting and can set the tone for your whole project moving forward.
Barndominium Floor Plans in Minnesota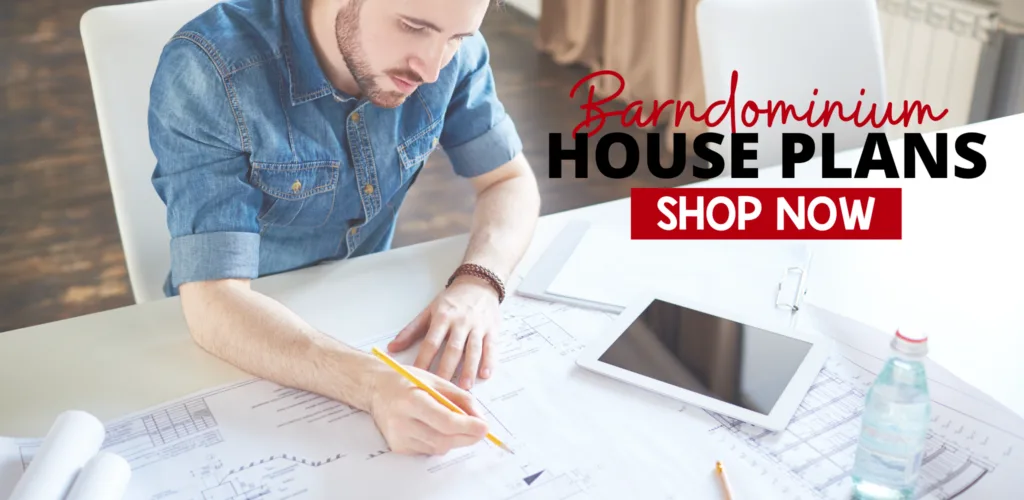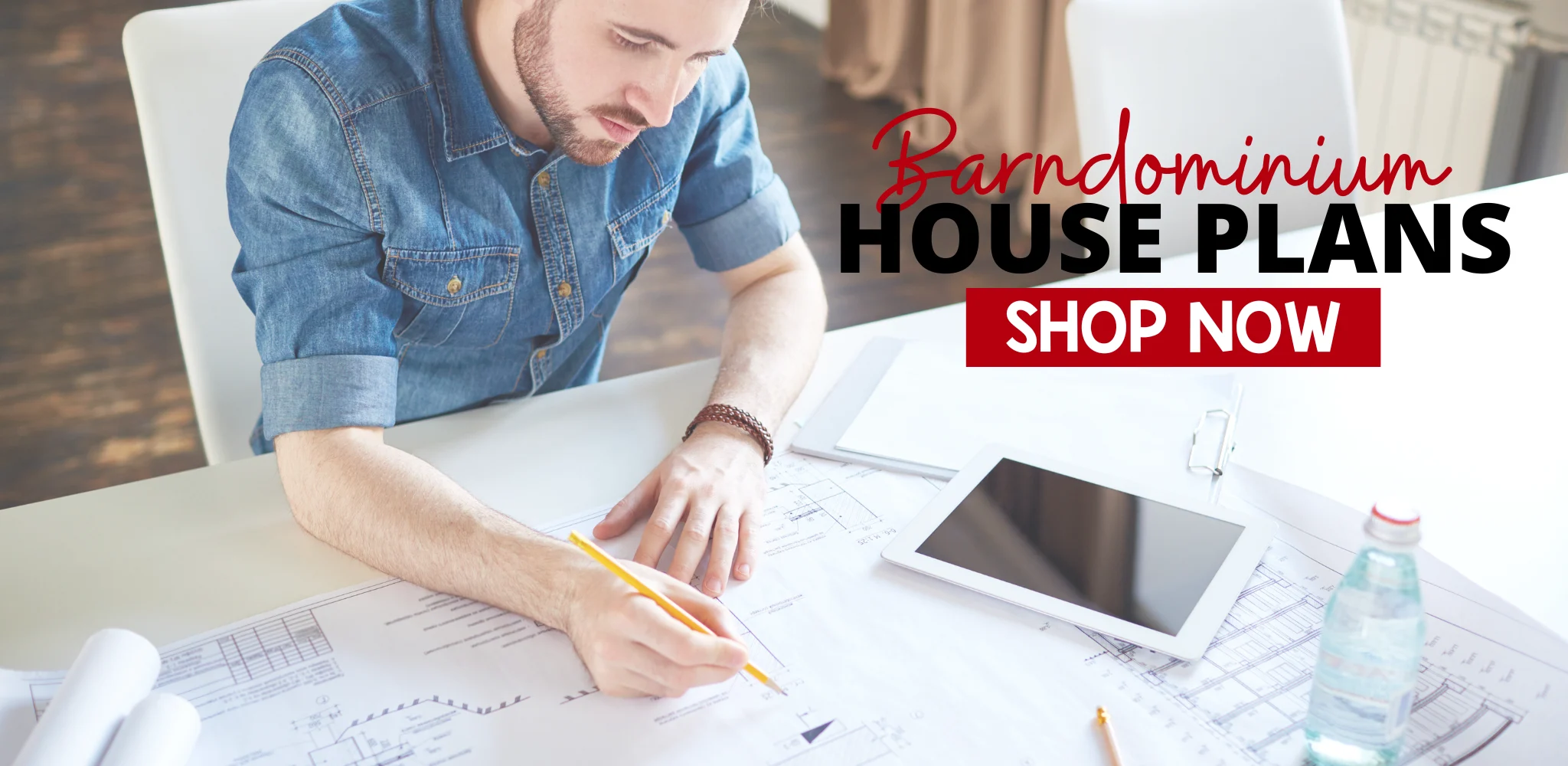 Don't want all the hassle of building a barndominium from the ground up? Then you may want to buy an existing barndominium in Minnesota! With our Barndominiums for Sale Marketplace, you can browse to your state and find a barndominium for sale near you.
The beauty of buying an existing barndominium is that it can be really easy to customize the floor plan to your liking. The previous owners' setup is just a starting point! Also, by buying a barndominium in Minnesota, you bypass the potential troubles of the building process – delays, dealing with contractors and subcontractors, and city or county bureaucrats trying to make your build process a nightmare.
Don't delay – find a barndominium for sale in Minnesota now!
Conclusion
By reading this thorough guide, you should have a good idea of what it takes to build a barndominium in Minnesota. If you would like some more helpful tips and design tricks, be sure to get the Barndominium Life Program and learn expert advice, more floor plans and a whole lot more!
Michael O'Connor is a seasoned barndominium writer passionate about creating unique and innovative barndominiums. With over 15 years of experience in the construction industry, Michael has established himself as a leading expert in barndominium design and construction.
His work has been featured in several respected publications, including Barndominium Life, where he frequently contributes articles on best practices and emerging trends in the field. Michael's ability to blend traditional techniques with cutting-edge technology and design concepts has earned him a reputation as one of the most knowledgeable writers in the industry.